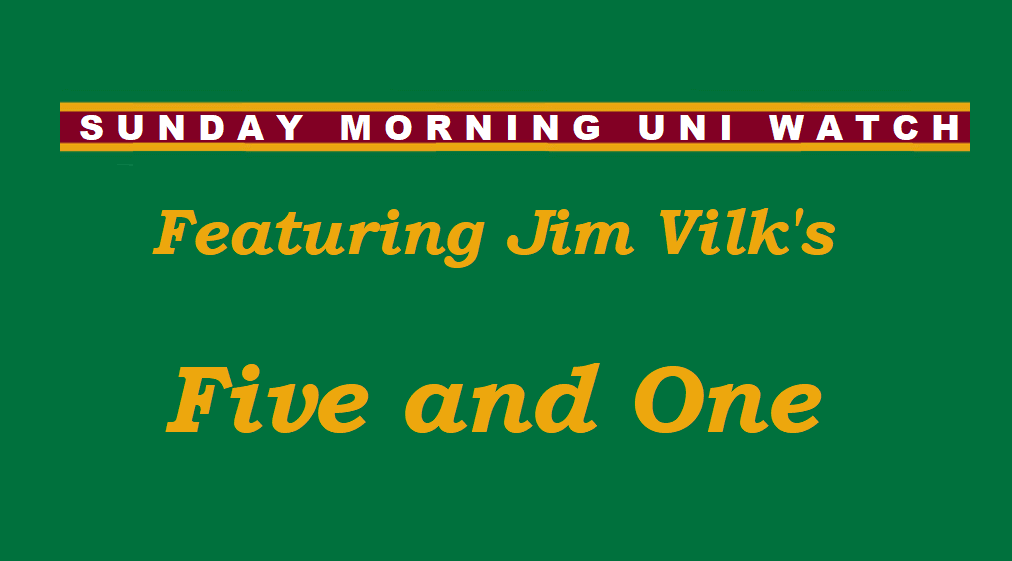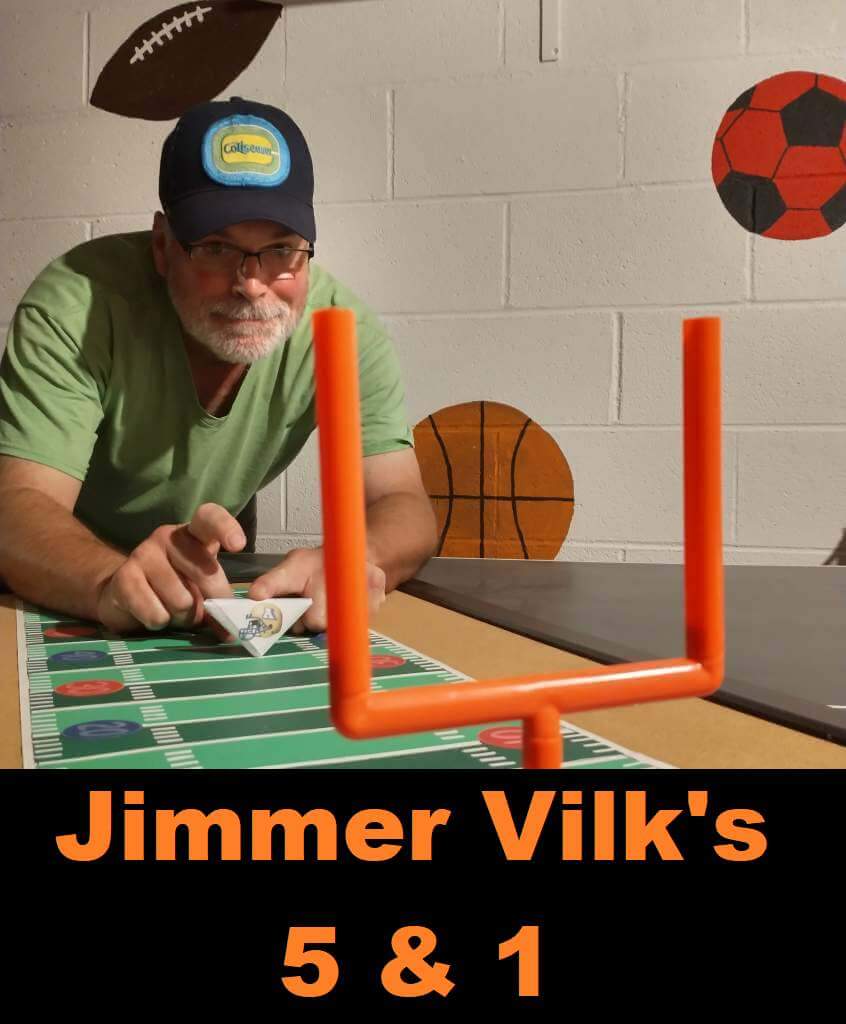 Jimmer Vilk's 5 & 1
Welcome to the Five and One — Special Bowl Edition!
The concept of the 5 & 1 is simple: Jim will pick five good matchups (not necessarily the five best anymore… he will have categories that will change from week to week) and one awful matchup.
You may agree and you may disagree — these are, after all, just opinions and everyone has one. Feel free to let him know what you think in the comments section.
If you have a game you feel is "worthy" of consideration for the final 5 & 1 Bowl Edition (for games taking place from 12/28 though 1/2), please either post it in the comments below or tweet Mr. Vilk @JVfromOhio.
Here's Jimmer with your 5 & 1 Bowl Edition Part the First:
• • • • •
Happy 2023!
I'm happy now, but Friday night I was steaming when I got home and checked my VCR. I recorded the Sun Bowl (my favorite) with one of my favorite schools (Pitt) driving down the field. With 34 seconds left and just before the game winning field goal… I ran out of tape. So my New Year's resolution is, when I'm leaving the house, don't try to fit a second game on a cassette. Start at the beginning.
Now, let's start Part One of the Bowl 5&1 with…
__________
5. The "Better Than White On Rice" Bowl:
Rice/Southern Miss (in Mobile, Alabama)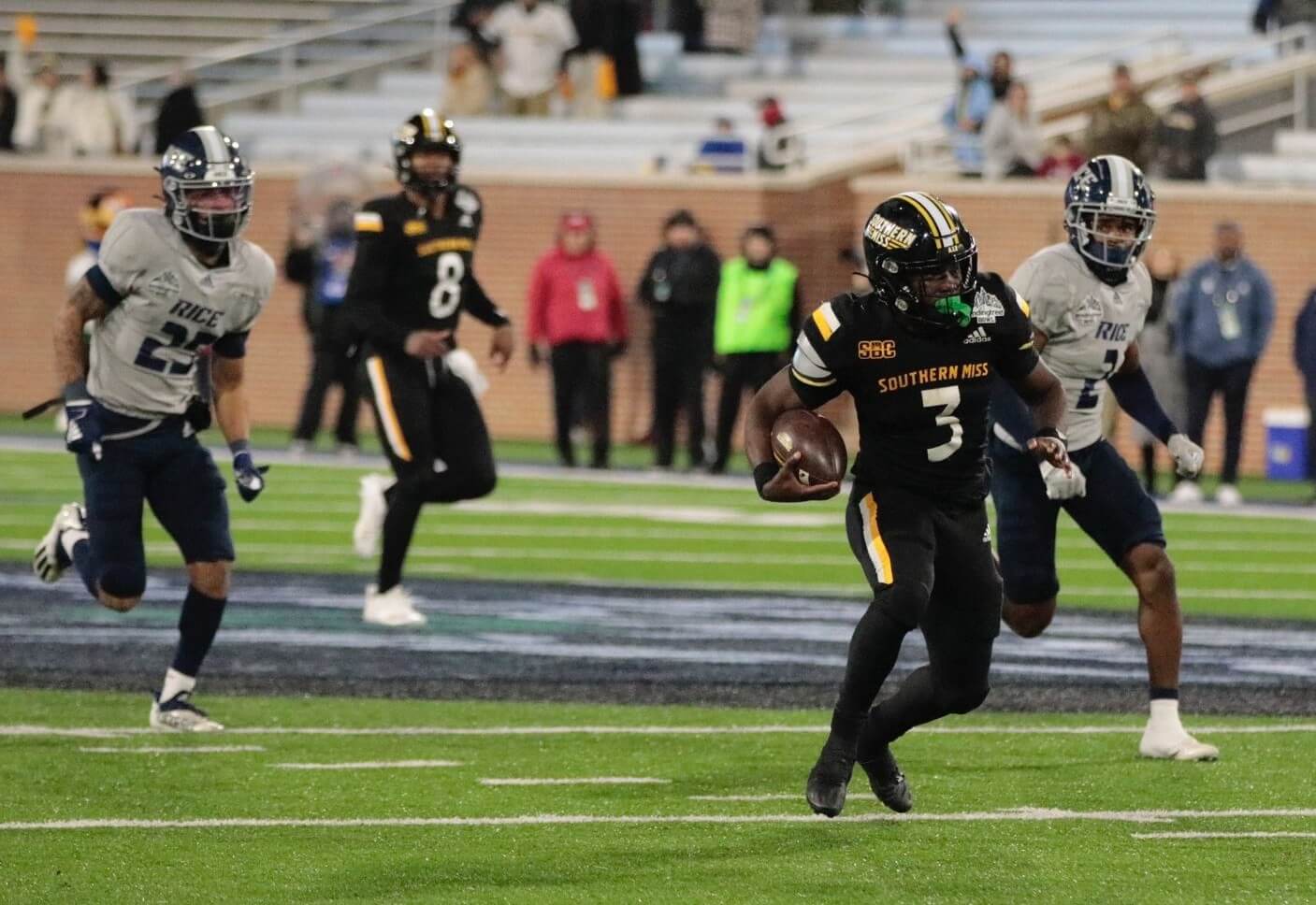 Gray on Rice (with proper contrast like this) looks even better!
__________
4. The "Bruise Bowl":
Florida/Oregon State (Las Vegas Bowl)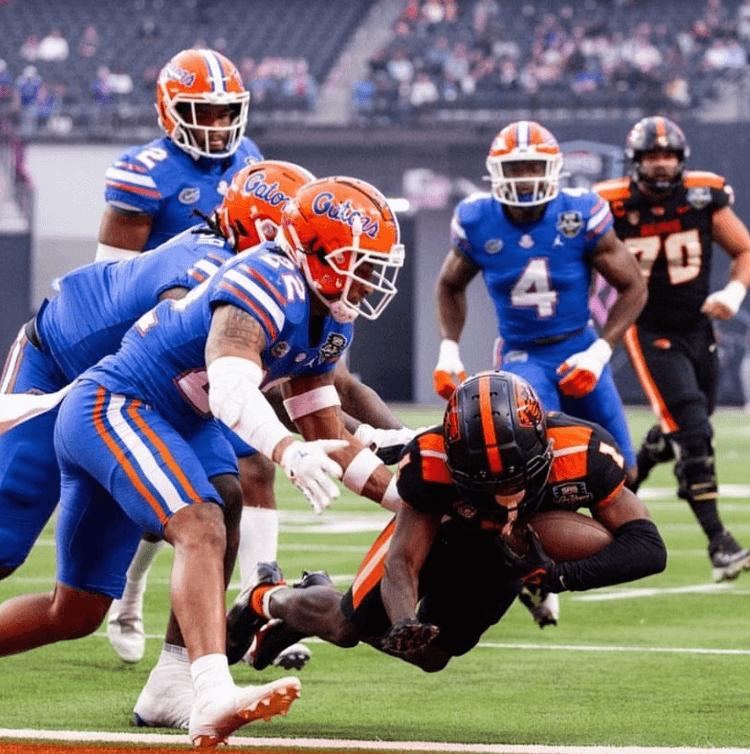 Both teams' stripes, numbers and orange accents make this black & blue matchup work.
__________
3. The "Until Nebraska Gets Good Enough To Go Bowling…" Bowl:
Wisconsin/Oklahoma State (in Phoenix)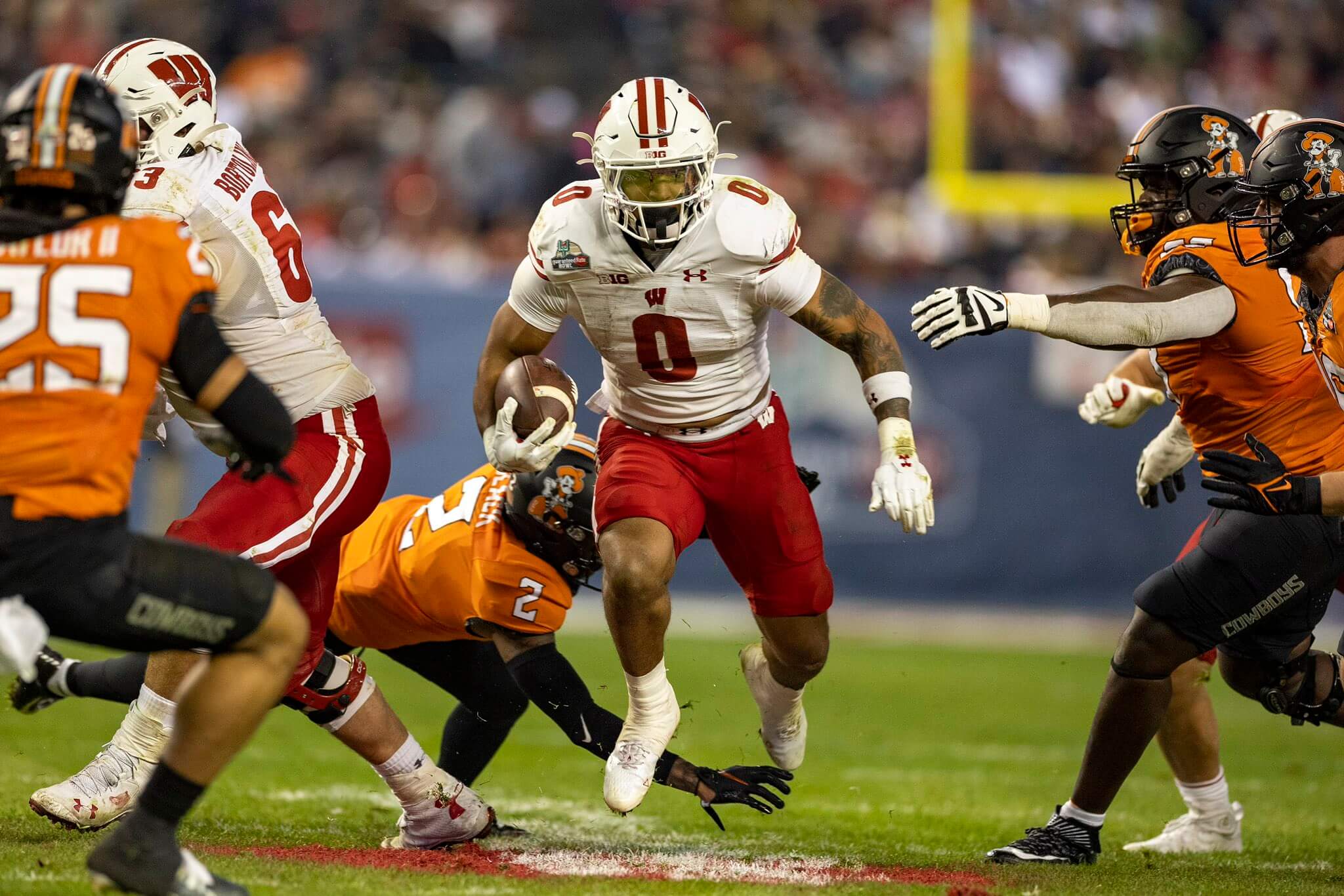 The Badgers did a great Huskers impersonation against a very nice black/orange/black Cowboys uni.
__________
2. The "Even Without Any Green, The Falcons Looked Good" Bowl:
New Mexico State/Bowling Green (in Detroit)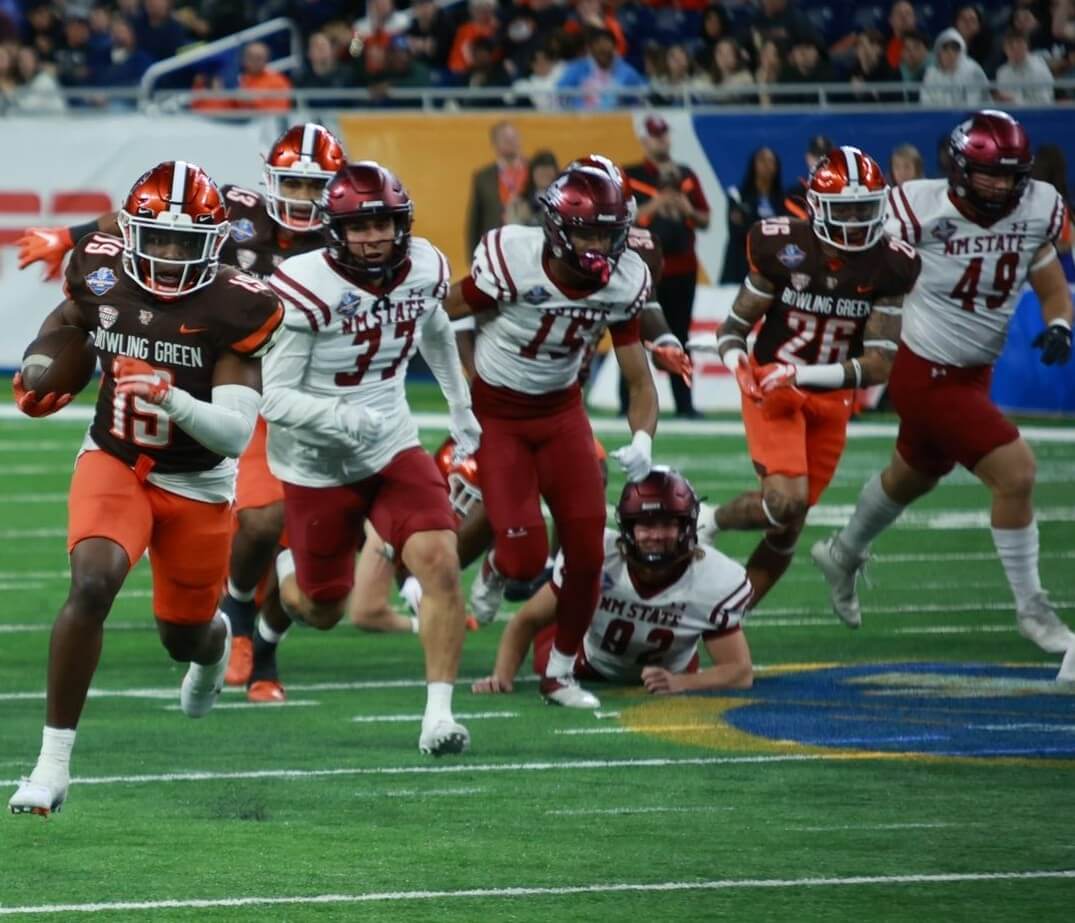 The orange helmets could have been more vibrant, though.
__________
1. The "Simply The Best" Bowl:
Louisiana-Lafayette/Houston (Independence Bowl)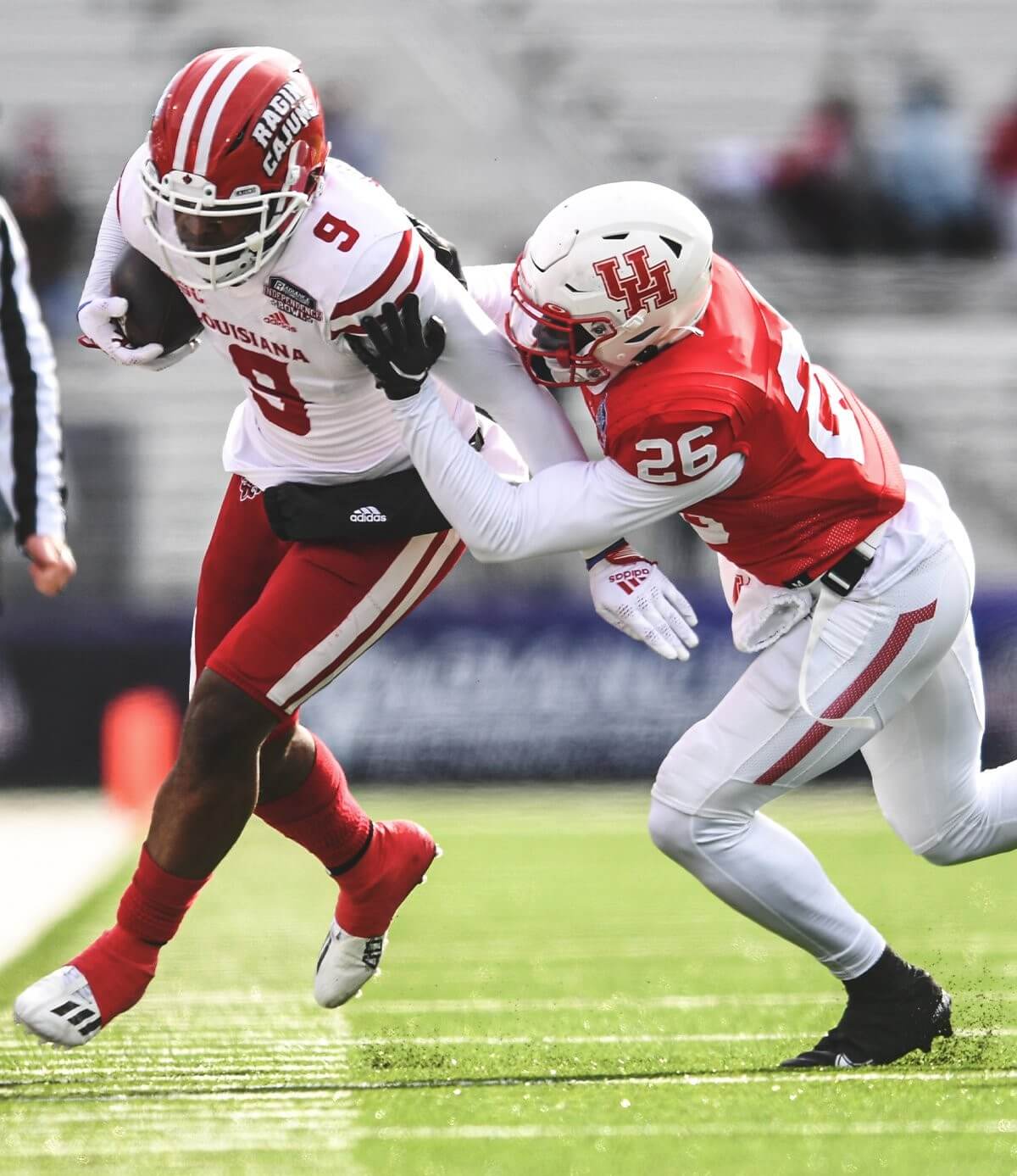 Very similar, but with different helmets it looked less like a scrimmage and more like a One Color On The Palette Special.
__________
The &1 Bowl:
North Texas/Boise State (Frisco Bowl)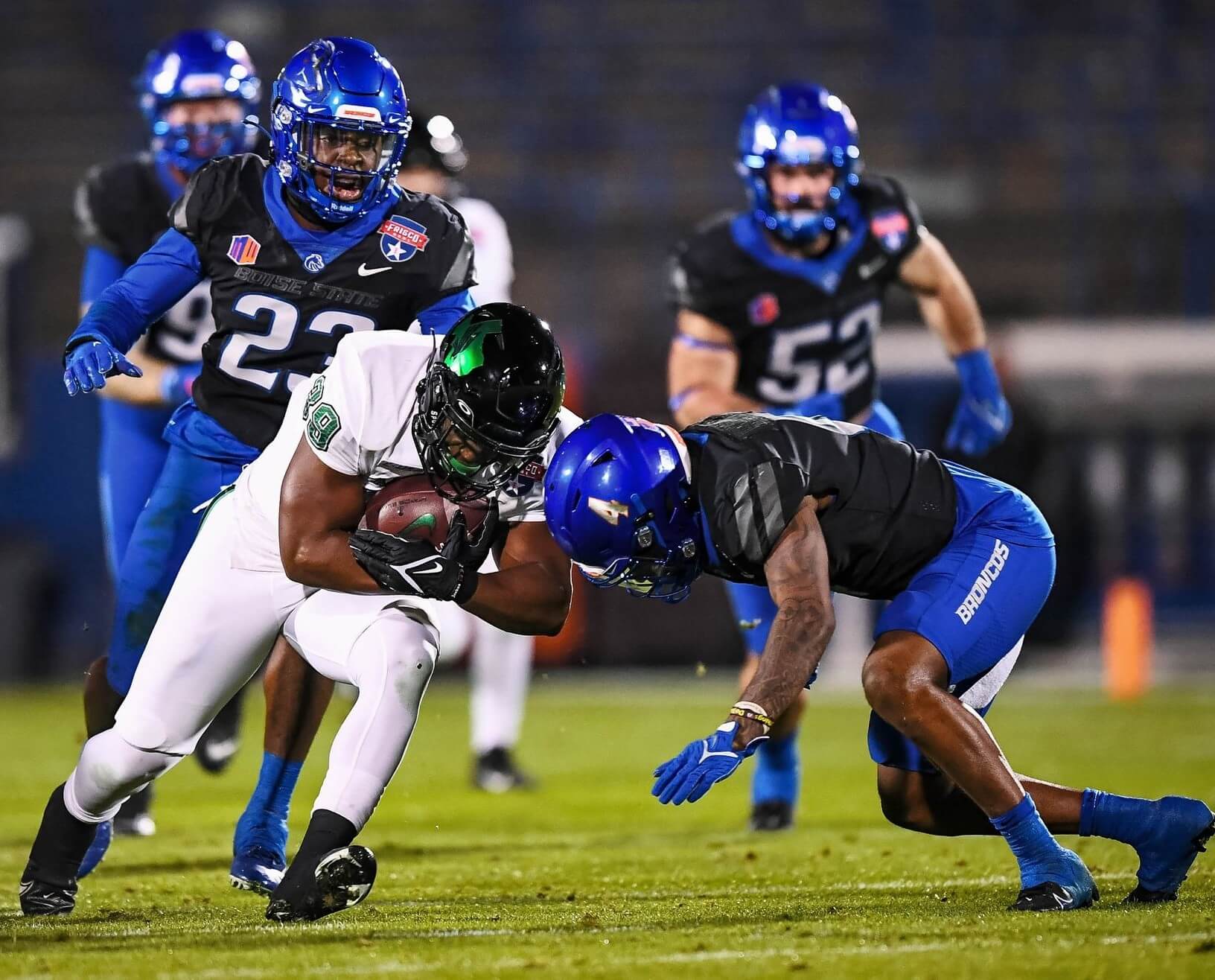 When Paul had his Redesign The Broncos contest, he should have included Boise State along with Denver.
__________
See you next week for Part Two!
• • • • •
Thanks, Jim! OK readers? What say you? Agree or disagree with Jimmer's selections? Let him know in the comments below.