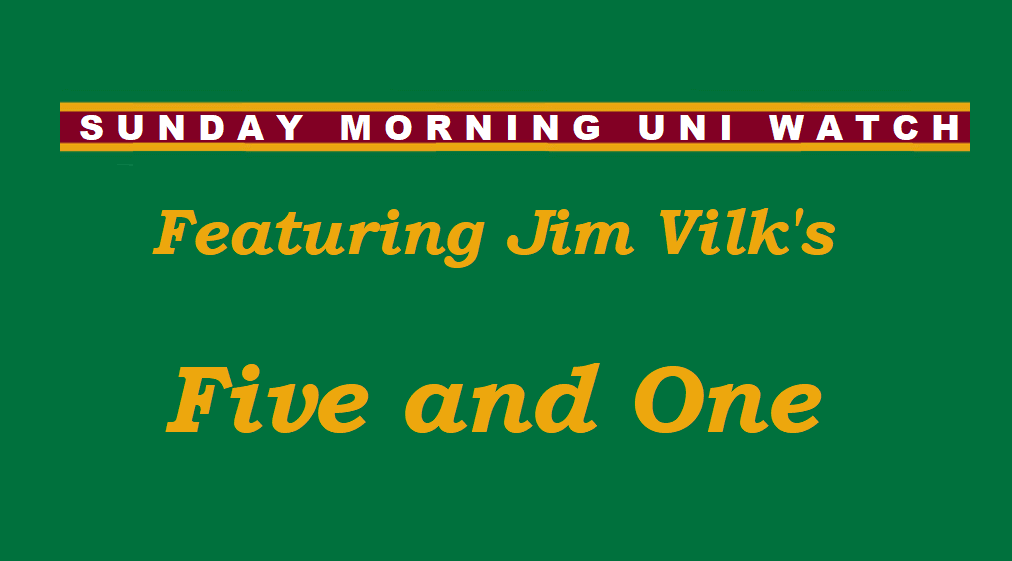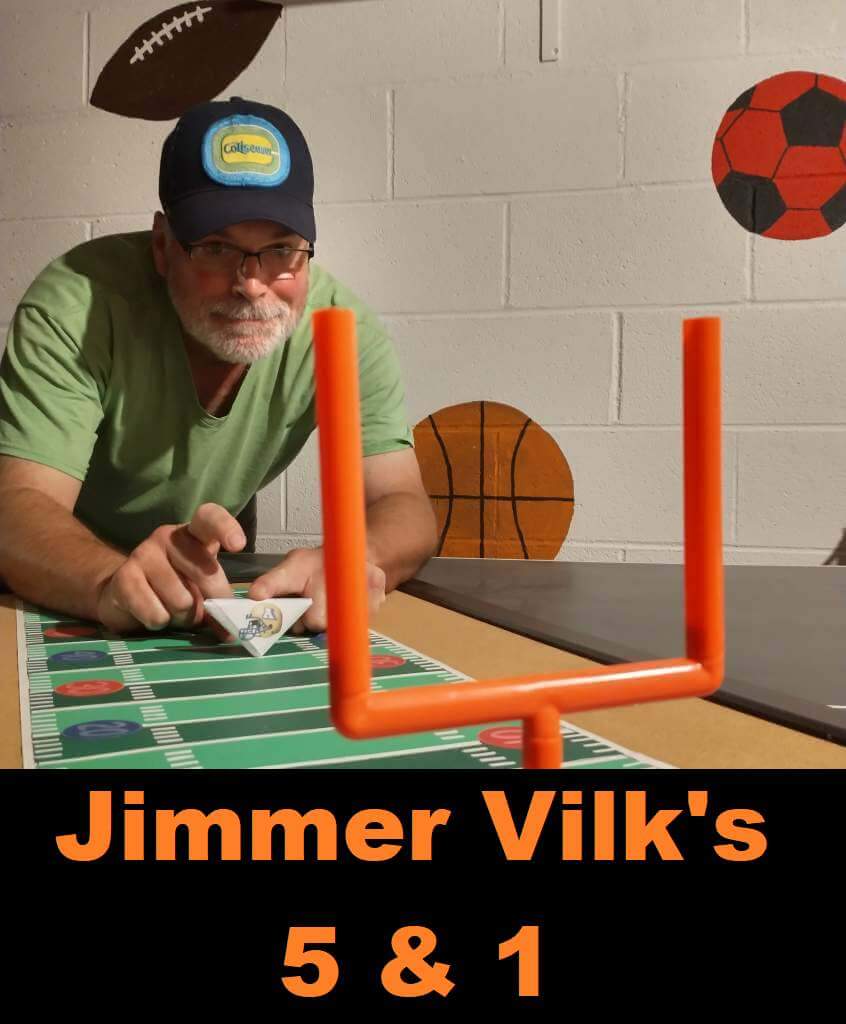 Jimmer Vilk's 5 & 1
SPECIAL ALL-TIME ARMY/NAVY EDITION
With the "regular" College Football Season now complete — and with Army and Navy's 123rd meeting yesterday — Jim Vilk has a special Five and One today, this time tackling historical Army/Navy games.
The concept of the 5&1 is simple: Jim will pick five good matchups (not necessarily the five best anymore… he will have categories that will change from week to week) and one awful matchup.
You may agree and you may disagree — these are, after all, just opinions and everyone has one. Feel free to let him know what you think in the comments section.
Here's today's special 5 & 1:
• • • • •
When you say "Army/Navy Game," in my head I picture 1971.
It was one of my first sporting memories, and I would be more than happy if every meeting looked like that one.
I even had the paper football I made for that game in my pocket yesterday.
AND YET…1971 didn't even crack my Top Five. A lot of good matchups happened after (and before) then, so let's get to those now, beginning with…
__________
5. The "No, It's Not The Blue Bombers vs Tiger-Cats" Matchup:
1979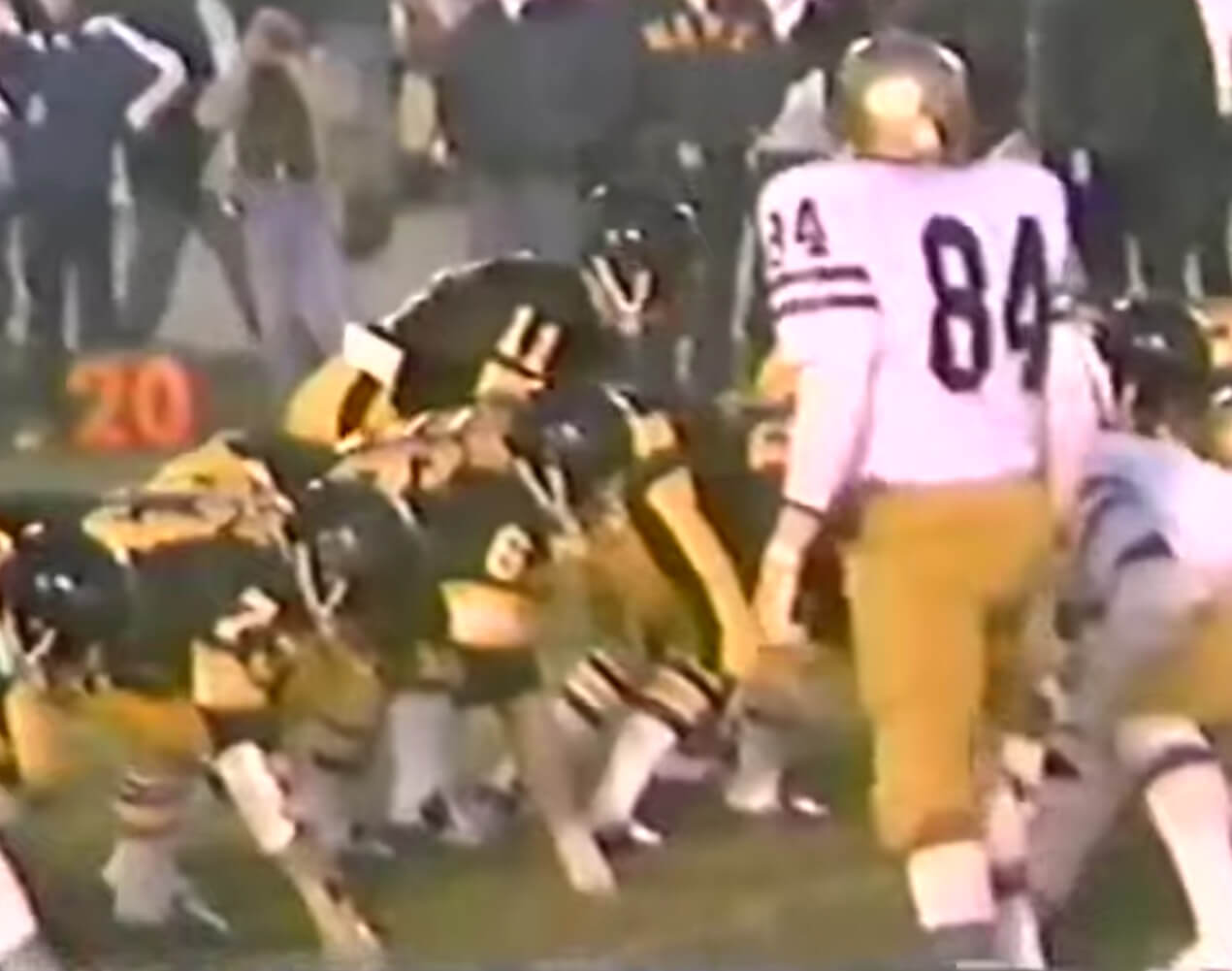 The Black Knights look good in black helmets, especially when they're not trying to look like Darth Vader.
__________
4. The "Camo Is For Actual Battle, Contrast Is For Football" Game:
2013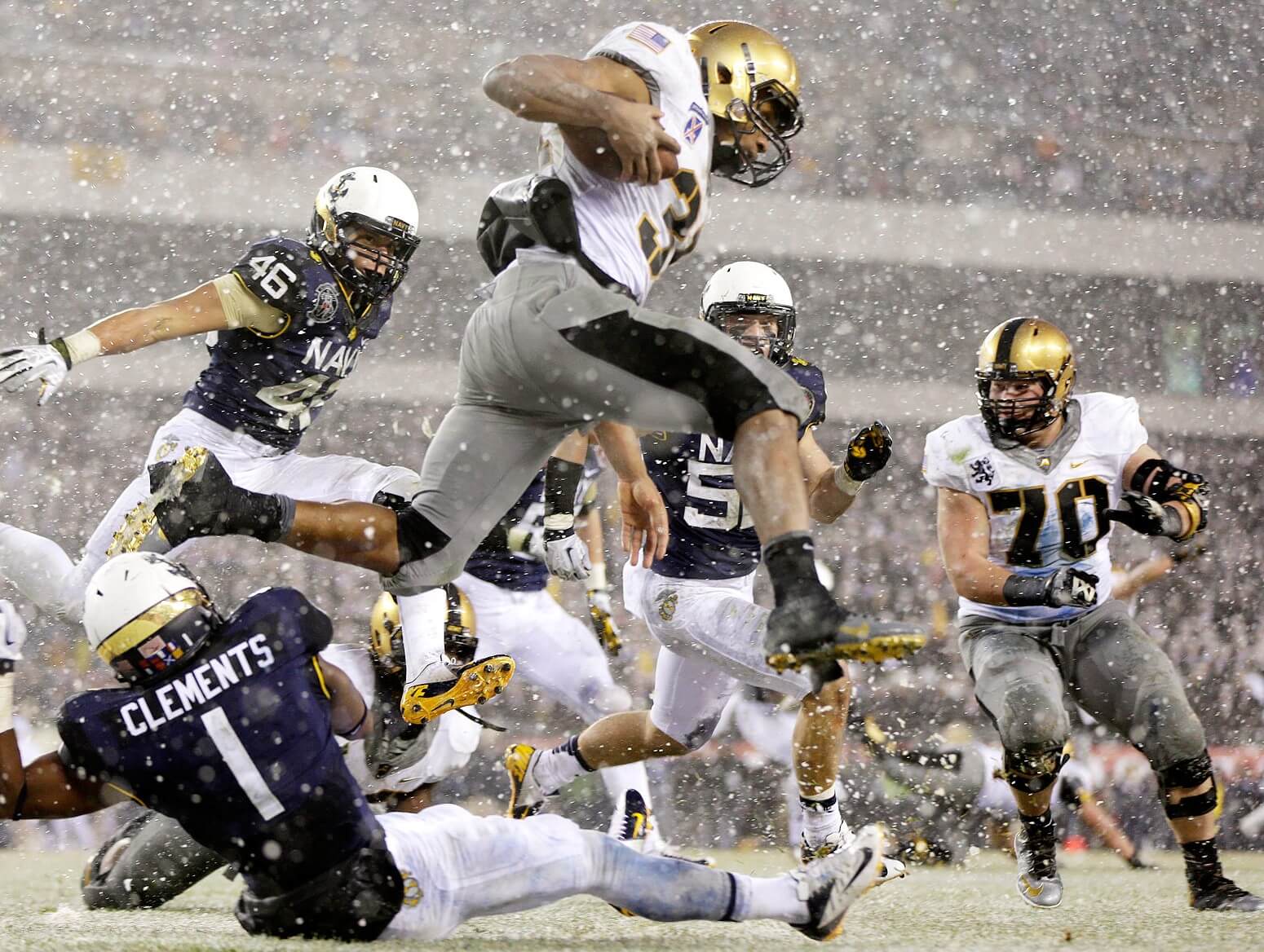 Forget 2017's Pando Commandos… these Cadet Gray pants looked *way* better in the snow!
__________
3. The "Script Helmet Alert!" Game
1993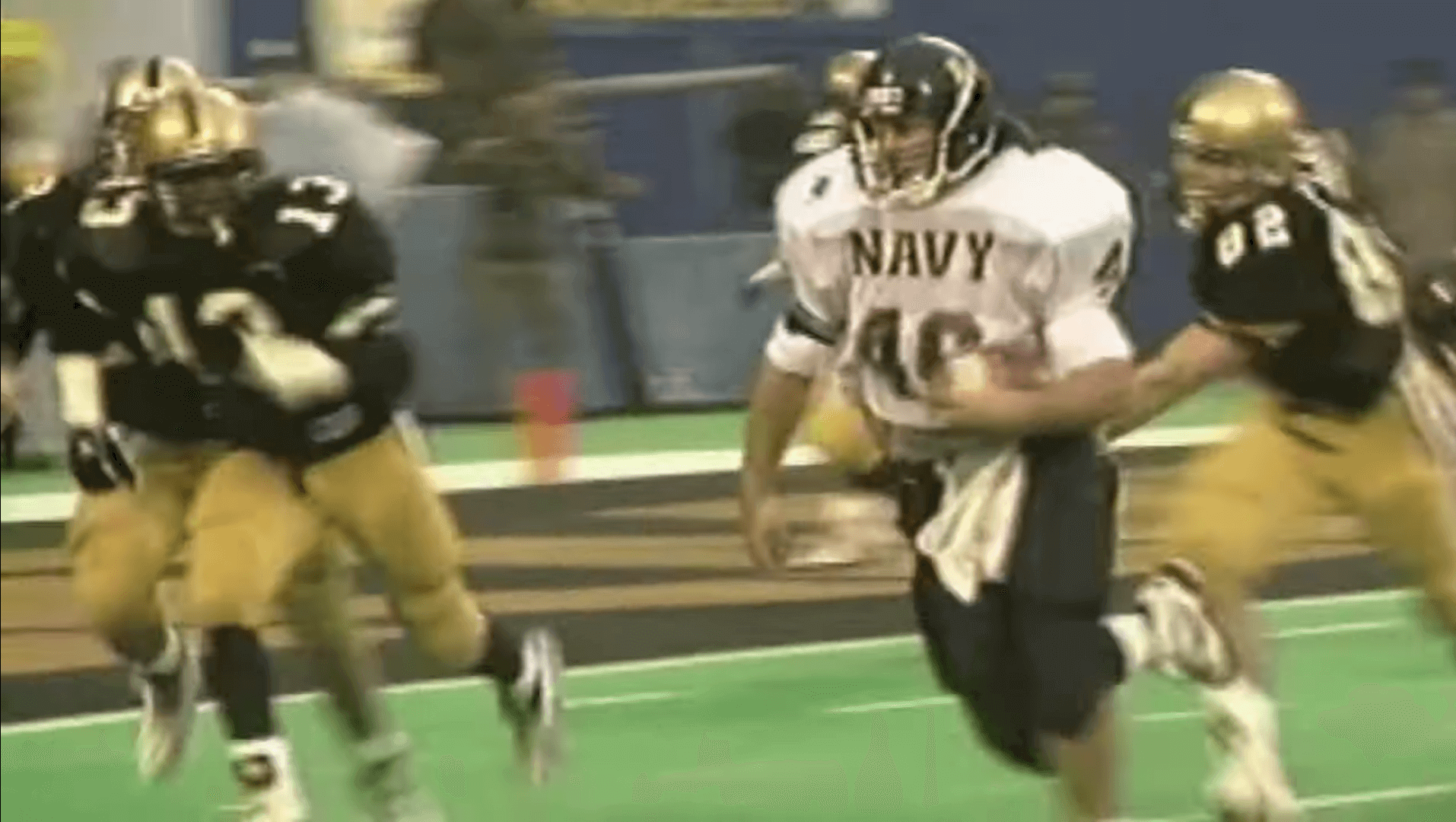 Every now and then, I like Navy in a navy blue helmet.
__________
2. The "I Taped This Game And I'm Never Taping Over It" Matchup:
2019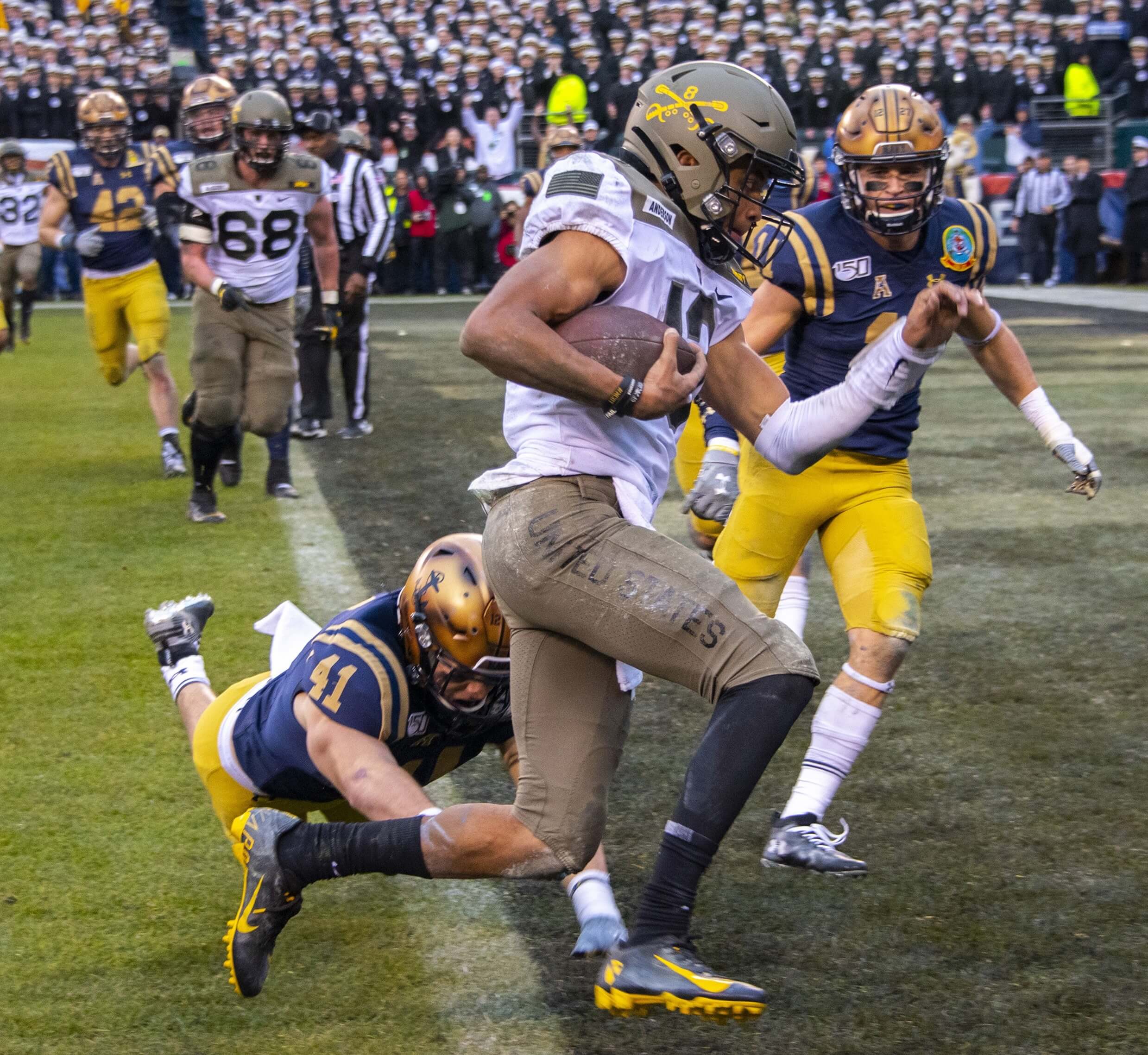 LOVE Army's number font, and even though they're special unis, you instantly know that's Army and that's Navy.
__________
1. Simply The Best:
1960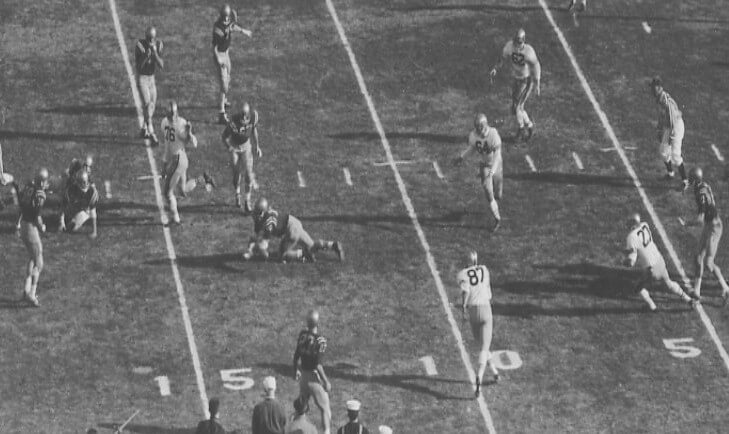 Unfortunately, that's the best photo I could find of helmet numbers vs anchors on helmets and shoulder stripes…with field numbers every five yards for good measure!
__________
&1.
1890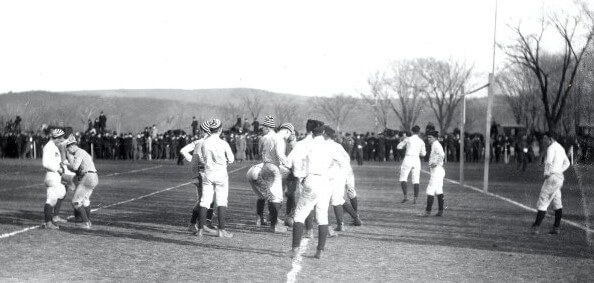 There's only one thing worse than 2012's white vs black with stealth numbers, and that's white vs white with no numbers.
__________
As for yesterday, meh. Army won the game but NASA Navy won the uni battle. Hopefully next year it'll be a tie.
• • • • •
Thanks, Jim! OK readers? What say you? Agree or disagree with Jimmer's selections? Let him know in the comments below.