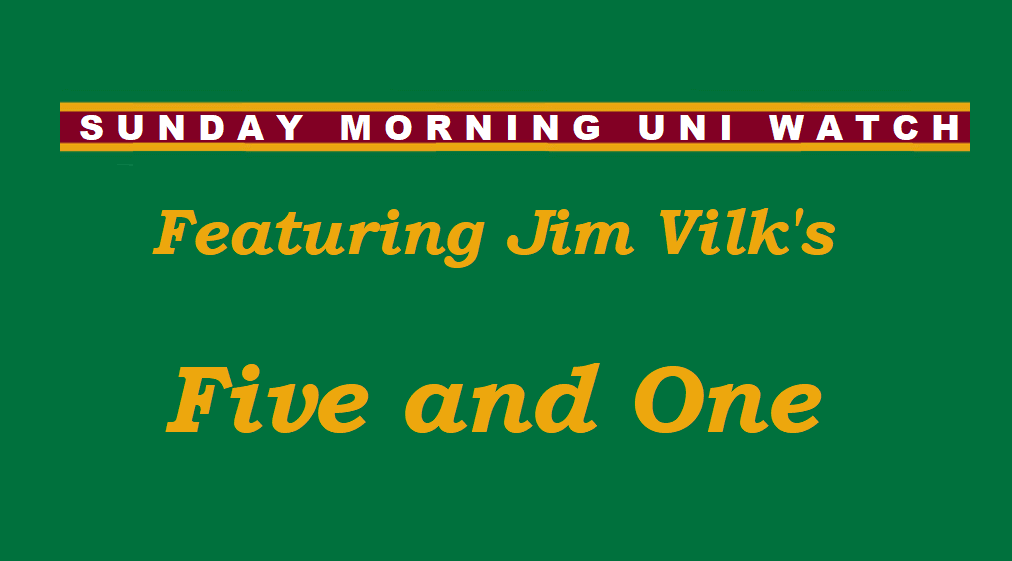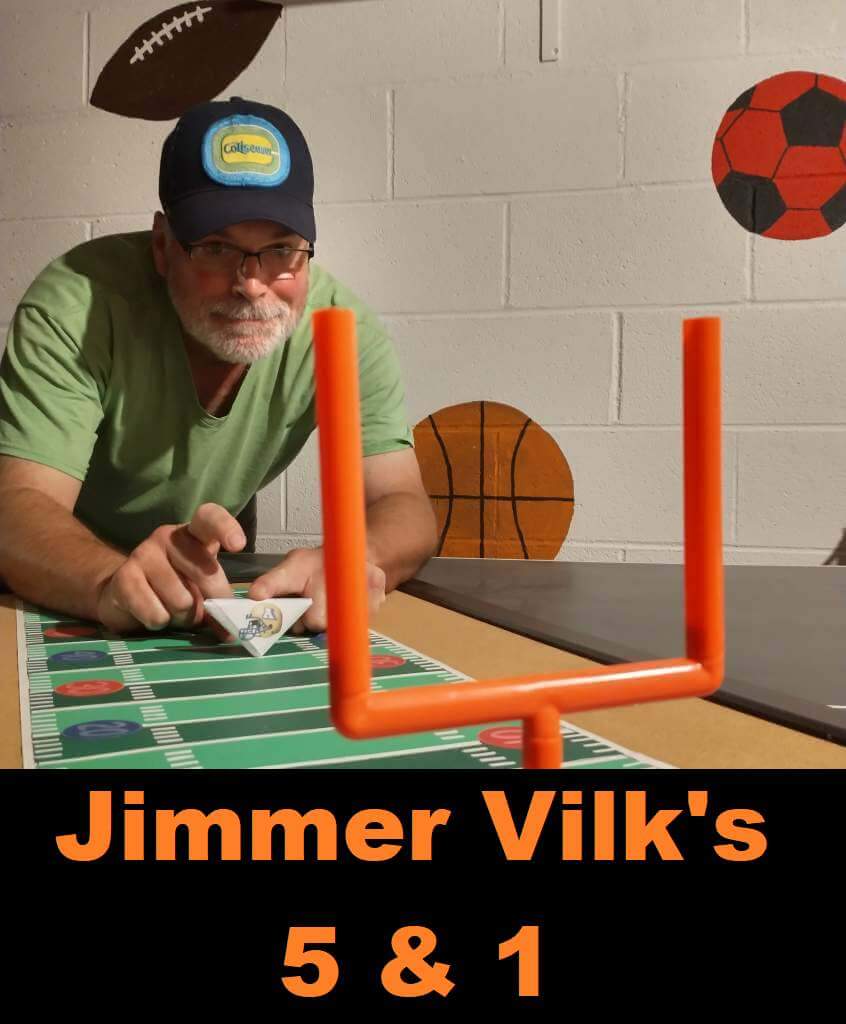 Jimmer Vilk's 5 & 1
Welcome to the Five and One for 2022!
After more than a decade in hiatus, Jim Vilk (the original "5 & 1" decider) returned! And he's back again for 2022.
The concept of the 5&1 is simple: Jim will pick five good matchups (not necessarily the five best anymore… he will have categories that will change from week to week) and one awful matchup.
You may agree and you may disagree — these are, after all, just opinions and everyone has one. Feel free to let him know what you think in the comments section.
If you have a game you feel is "worthy" of consideration for the 5 & 1, please either post it in the comments below or tweet Mr. Vilk @JVfromOhio.
Here's today's 5 & 1:
• • • • •
I don't start celebrating Christmas until well into December, but this morning I started writing up a very early list of Festivus uni-grievances. Then Michigan won, then Oregon State, then Pitt… even my alma mater pulled out a rare victory! So I scrapped my grievances (except for the &1), and I'm just going to wish you a continued Happy Thanksgiving. Now, here are Five Good Things I'm grateful for, starting with…
__________
5. The "Sun Devils Uni That Looks Good In The Sun" Game:
Arizona State/Arizona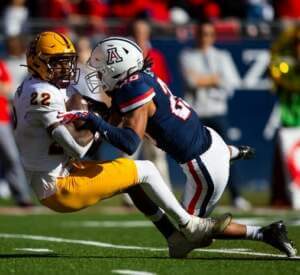 I prefer the pitchfork logo to Sparky, but I still appreciate this classic look.
__________
4. The "Throwbacks Weren't Necessary But They Sure Didn't Hurt" Matchup:
UCLA/California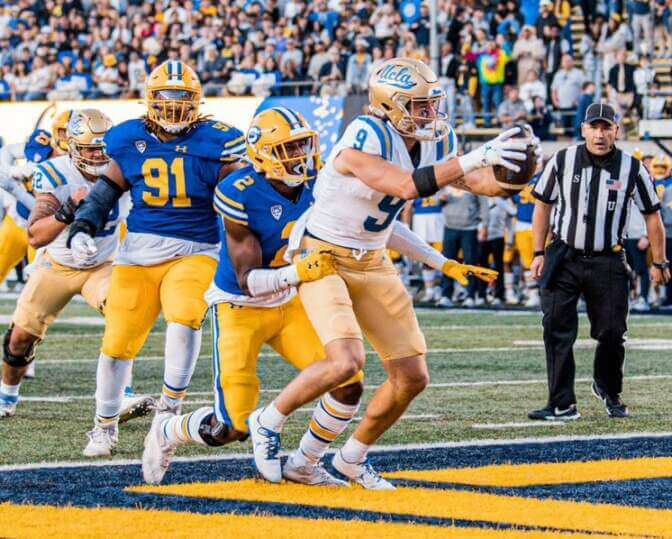 This game had a shot even without the Joe Roth tribute.
__________
3. The "Not *Every* Team Needs Matching Helmets And Pants" Game:
Florida/Florida State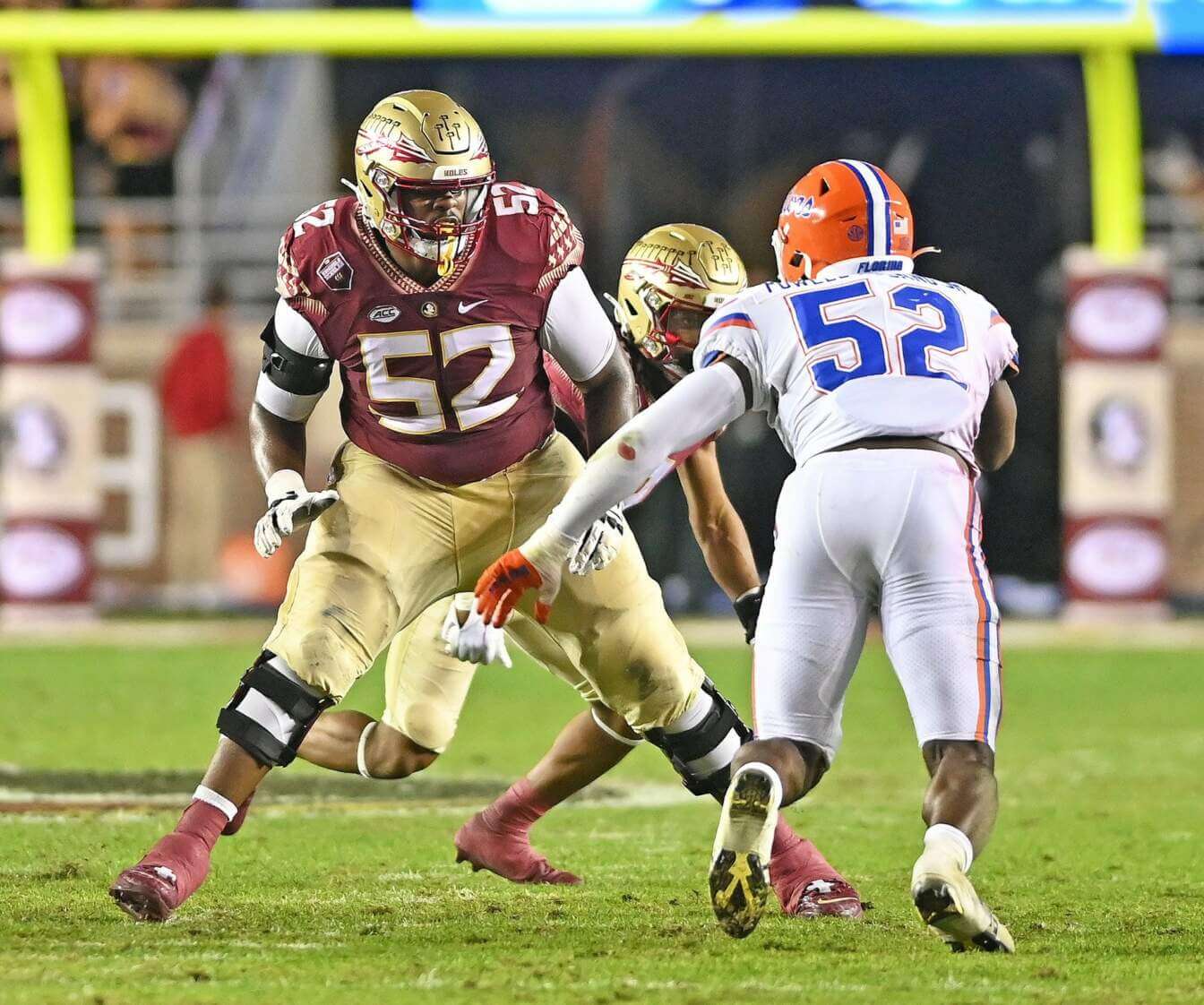 By the way, I LOVE the old-school goalposts in the background!
__________
2. The "It's Not Pitt/Penn State But It's Still A Good Rivalry" Matchup:
Pitt/Miami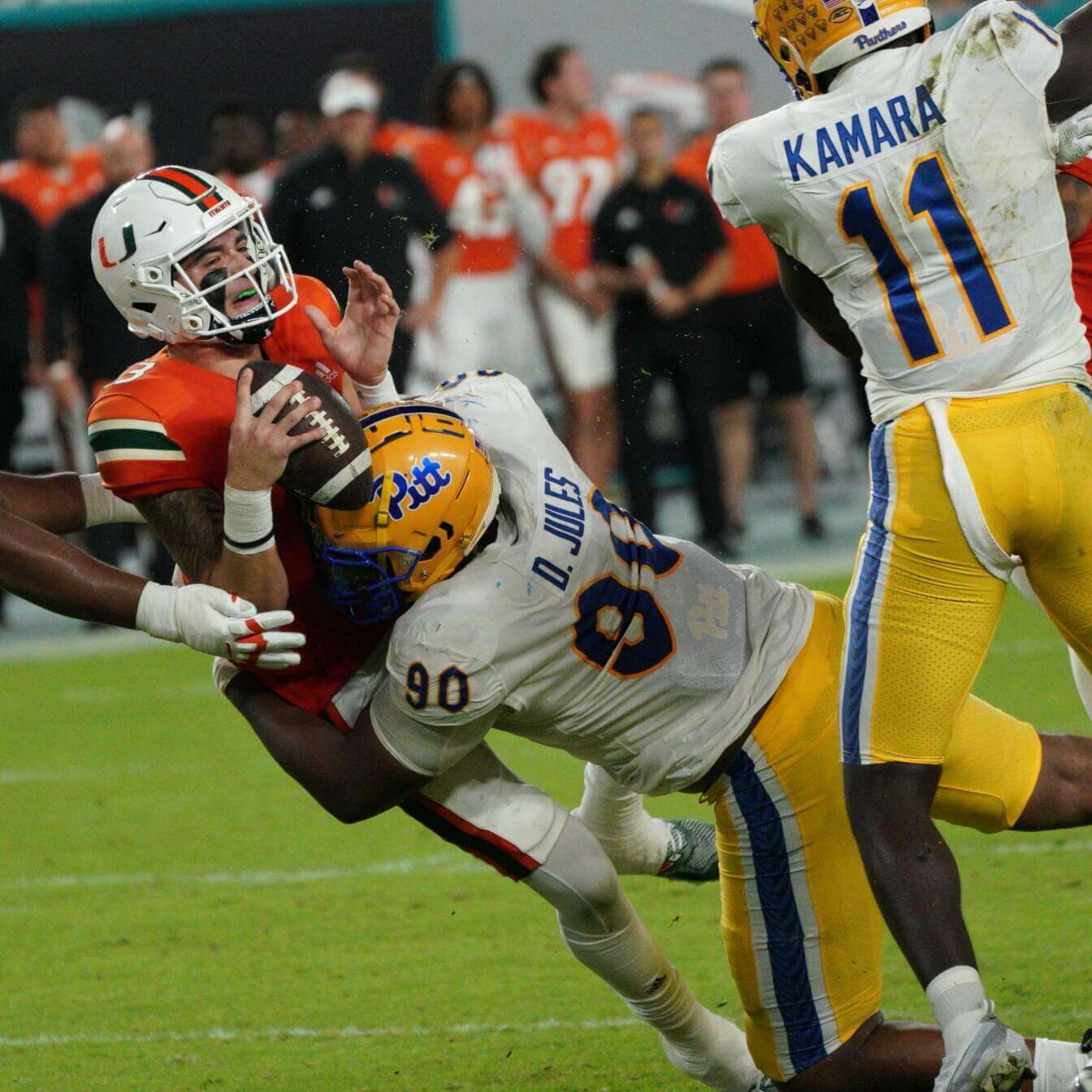 So, Nittany Lions, you still think your Land Grant "rivalry" is more prestigious than playing one of these two?
__________
1. Simply The Best:
Nebraska/Iowa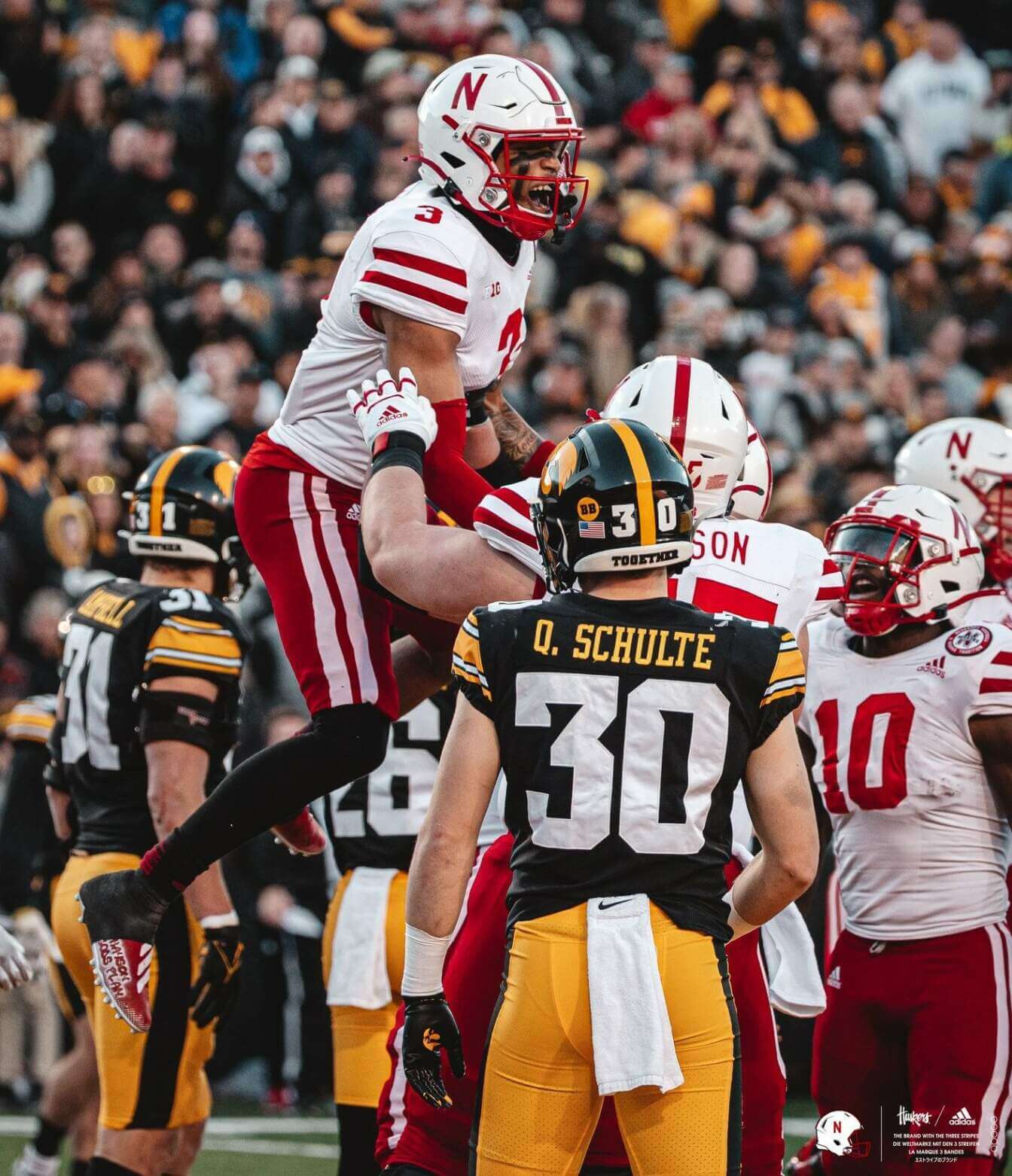 Even with black socks on the Huskers, I love this "almost as good as Nebraska/Oklahoma" rivalry.
__________
&1.
Kent State/Buffalo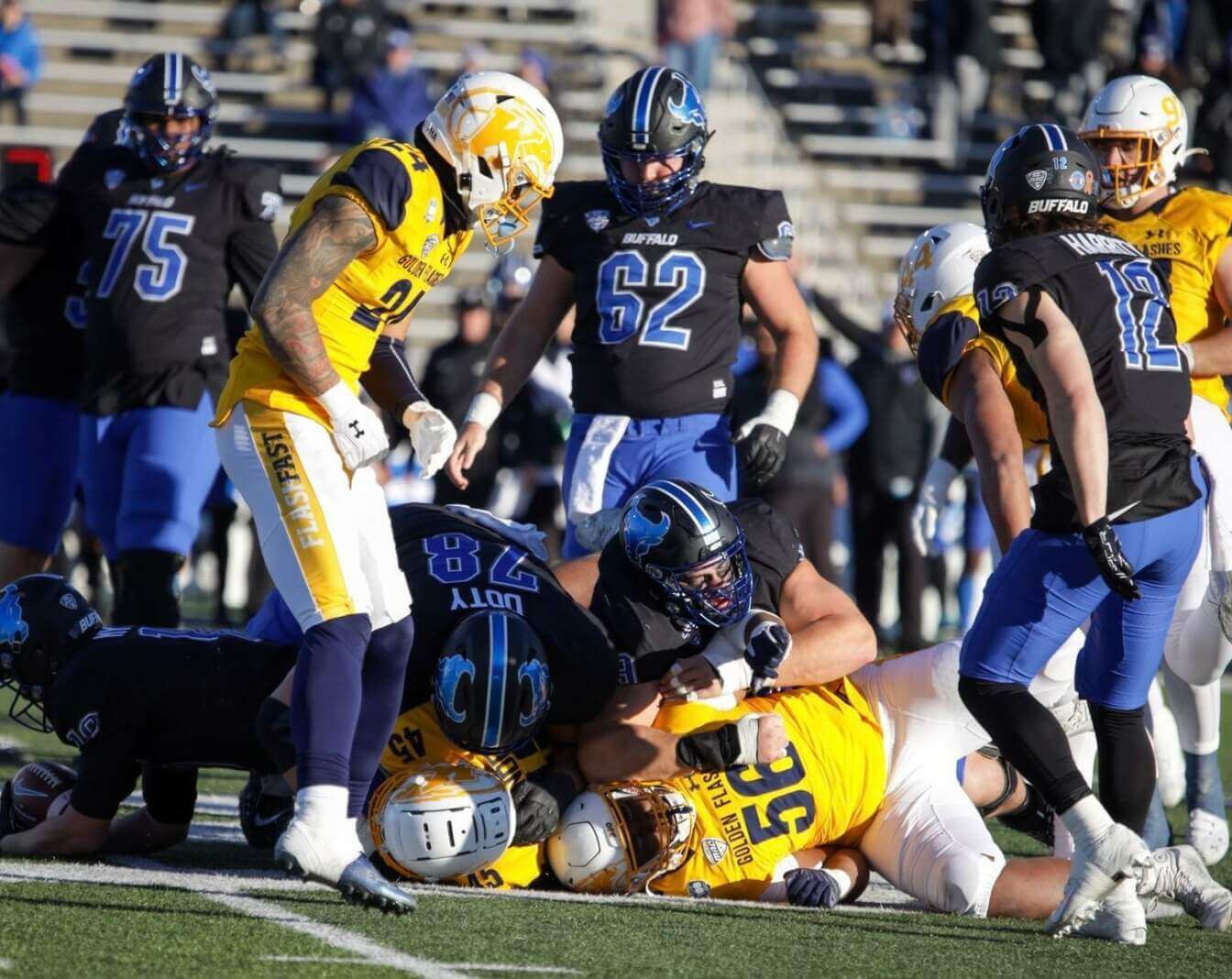 At least the Flashes got the numbers right, but their helmets and Buffalo's jerseys were an absolute mess of poor contrast.
See you next month!
• • • • •
Thanks, Jim! OK readers? What say you? Agree or disagree with Jimmer's selections? Let him know in the comments below.