Back on Sept. 1, the Sabres announced that they'd be reviving their 1990s "goathead" design this season as a throwback — but they didn't actually show the new throwback. They finally tied up that loose end today when they unveiled the new design, which will be worn 12 times this season, beginning on Nov. 23 against the Blues.
The throwback gives the Sabres two different goathead uni designs in this season's wardrobe, because a recolored version of the crest also appears on the team's Reverse Retro uniform: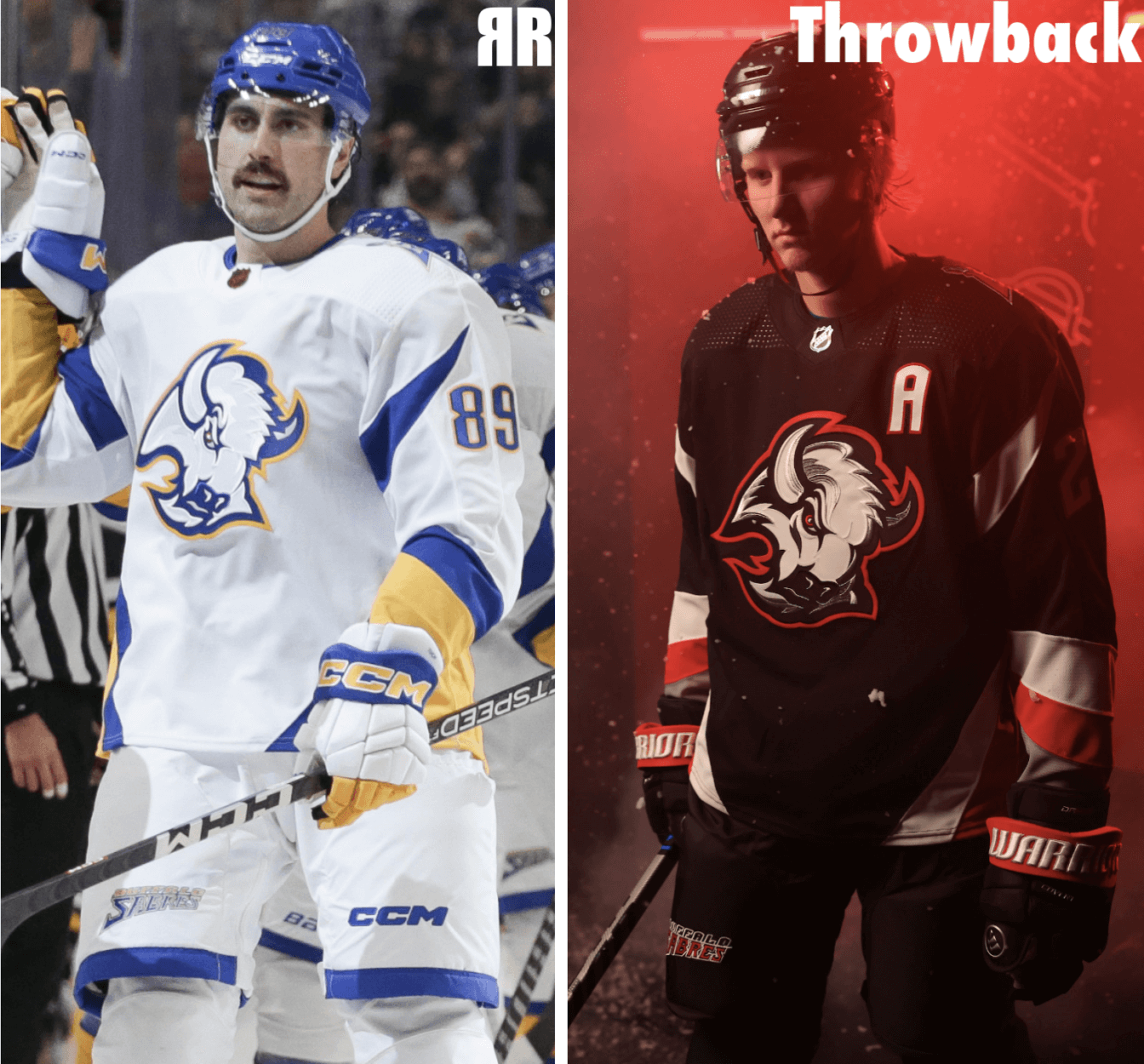 The throwback appears to be a fairly faithful reproduction of the original design, which the Sabres wore from 1996-97 through 2005-06. Personally, I've never much cared for it, although I understand that Sabres fans like it because the team took it all the way to the Stanley Cup Finals in 1998-99 (when they had that controversial loss to the Stars). Also, it's better than the uni design that replaced it — the infamous Buffaslug. (You can see the team's full uniform history here.)
You can see additional photos of the new design here.