As we've mentioned a couple of times in the Ticker, Rams cornerback Jalen Ramsey went a bit uni-rogue by wearing yellow socks in the team's second and third games of this season. (He wore white in the season opener.) He was apparently fined for those hosiery high jinks and griped about that on Saturday, telling reporters:
I'm going to continue to get fined because I'm going to be swaggy out there. I'm going to wear the same thing this week too, so I'm ready for the fine. Come on with it, right?
So did Ramsey put his money where his mouth is by once again wearing yellow socks again for last night's game against the 49ers? See for yourself: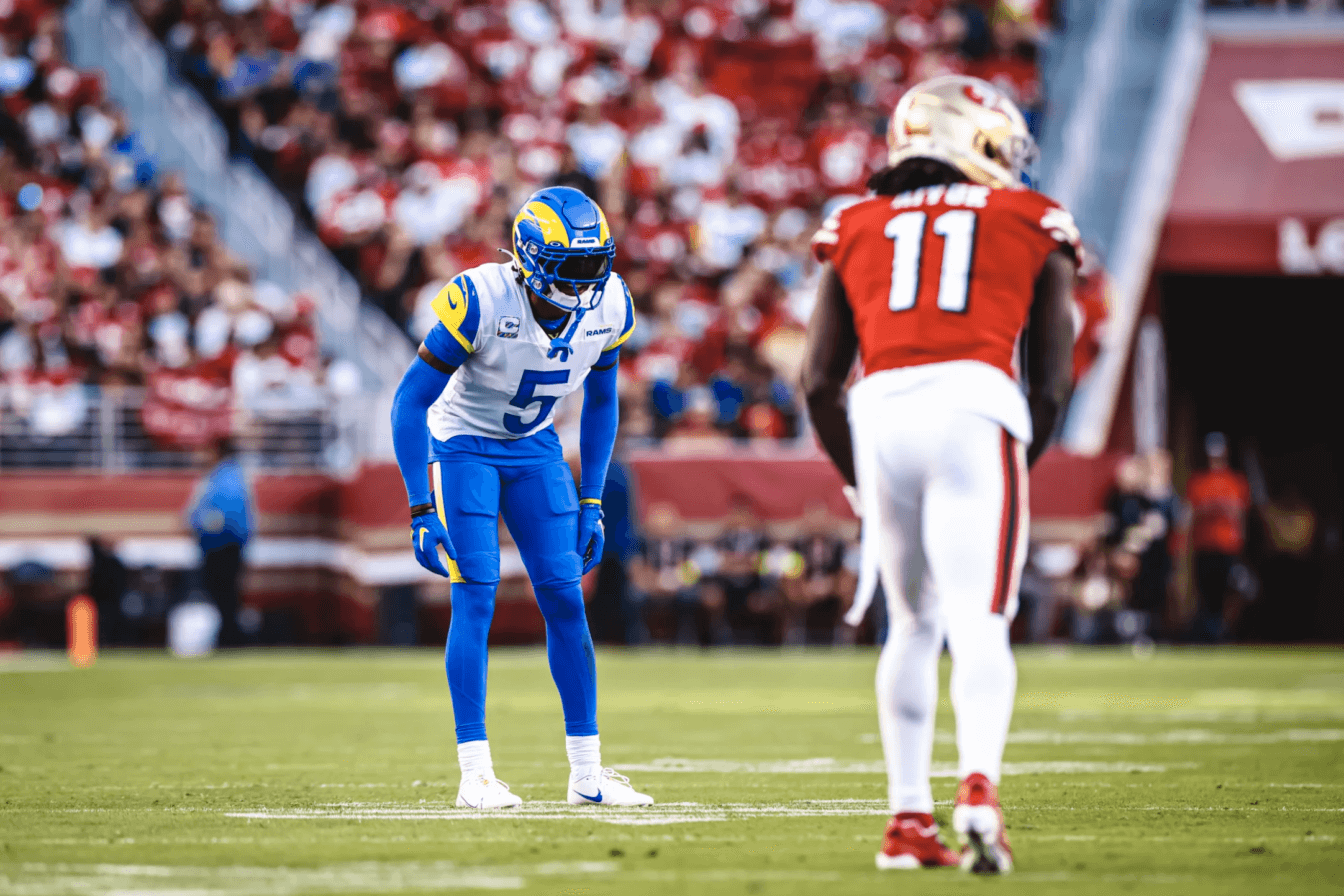 Hmmm. Maybe the yellow socks got held up in the supply chain.
Personally, I like the yellow hose, especially with the blue pants (much better than the blue-on-blue leotard effect). But I hate the way NFL hosiery has become such a free-for-all — no uniformity, players wearing whatever they want, just a jumble of mismatched looks. If the NFL's fines help rein that in a little, I'm all for it.
Meanwhile, Ramsey has now worn three sock colors in four games, which must be some kind of record.