The Nuggets yesterday joined the avalanche of new NBA Statement alternates for the upcoming season, as they unveiled the latest addition to their wardrobe (shown above).
Is it a terrible uniform? Not at all. But if it looks a bit familiar, here's how it compares with the team's previous Statement design: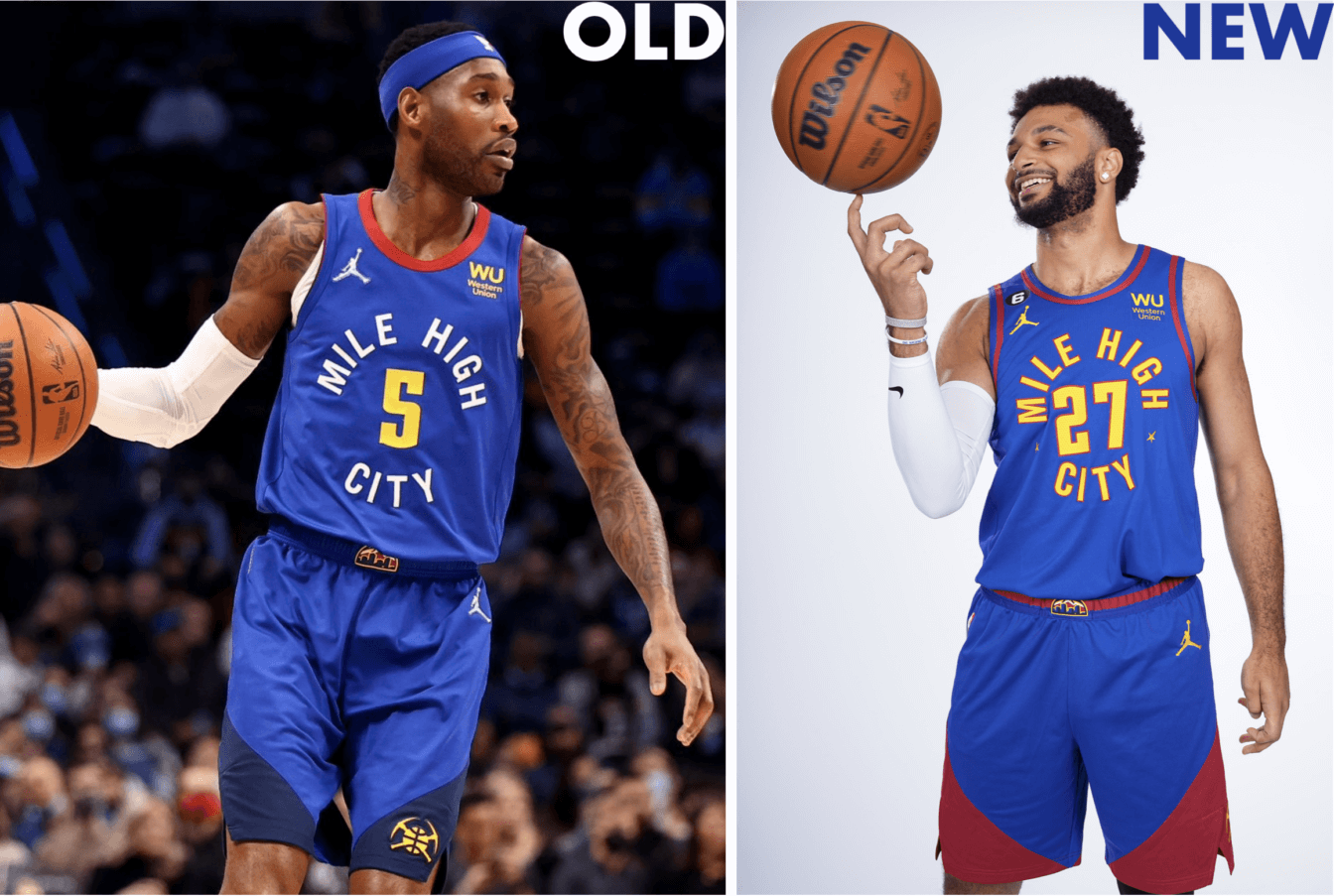 Now, we all know this is just about moving more retail product, but come on — it's the same freakin' uniform! Are we even trying here? What kind of bold "statement" is that? (To the Nuggets' credit, at least they kept the previous design for four seasons, which qualifies as an eternity in the current world of NBA alternate designs.)
Also of note: As you can see, the new design features the Bill Russell memorial "6" patch that all NBA teams will be wearing this season. It will presumably sit a bit lower on non-Statement designs, because the Nike maker's mark won't push it up as high as the Jordan mark does.