The Nets today became the latest NBA team to unveil a Statement alternate — and the statement appears to be, "We've run out of design ideas."
The new uni features plain black-on-black typography and that's about it. Here are the shorts and a rear view of the jersey: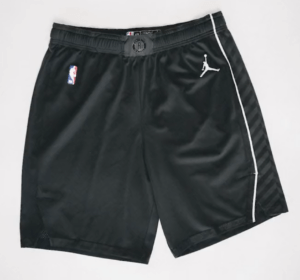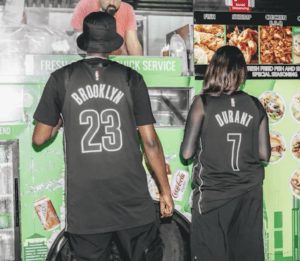 We already know from the NBA's infamous "Big Color" program that tone-on-tone uniforms don't work, because it's hard to make out the typography on the court. But this design, like most NBA uniforms these days, wasn't created for the court; it was created for retail. The Nets aren't even trying to come up with a "storytelling" rationale for this one — they're just saying, "Black-on-black: the uniform of Brooklynites." Uh, if you say so.
And so it goes.