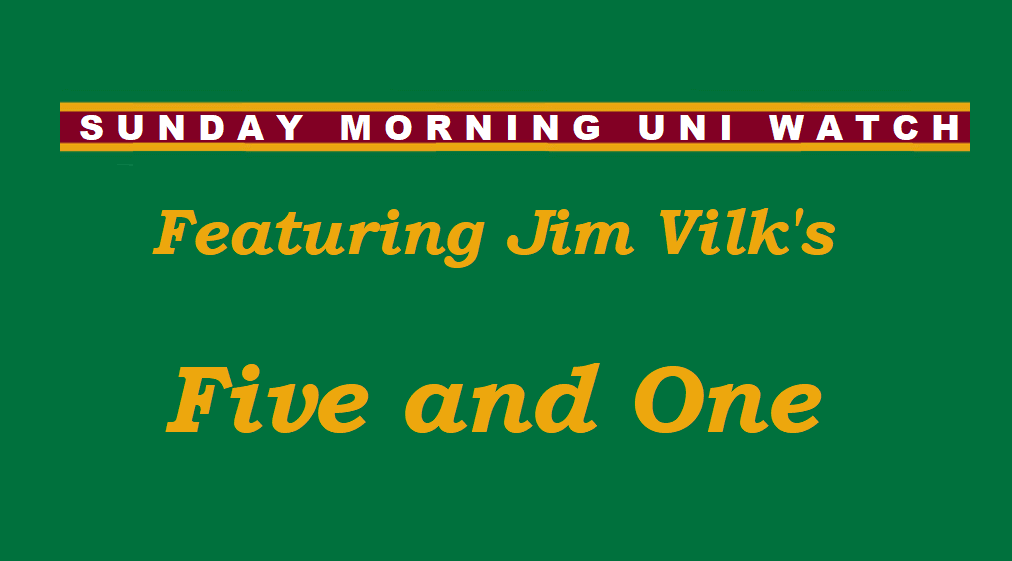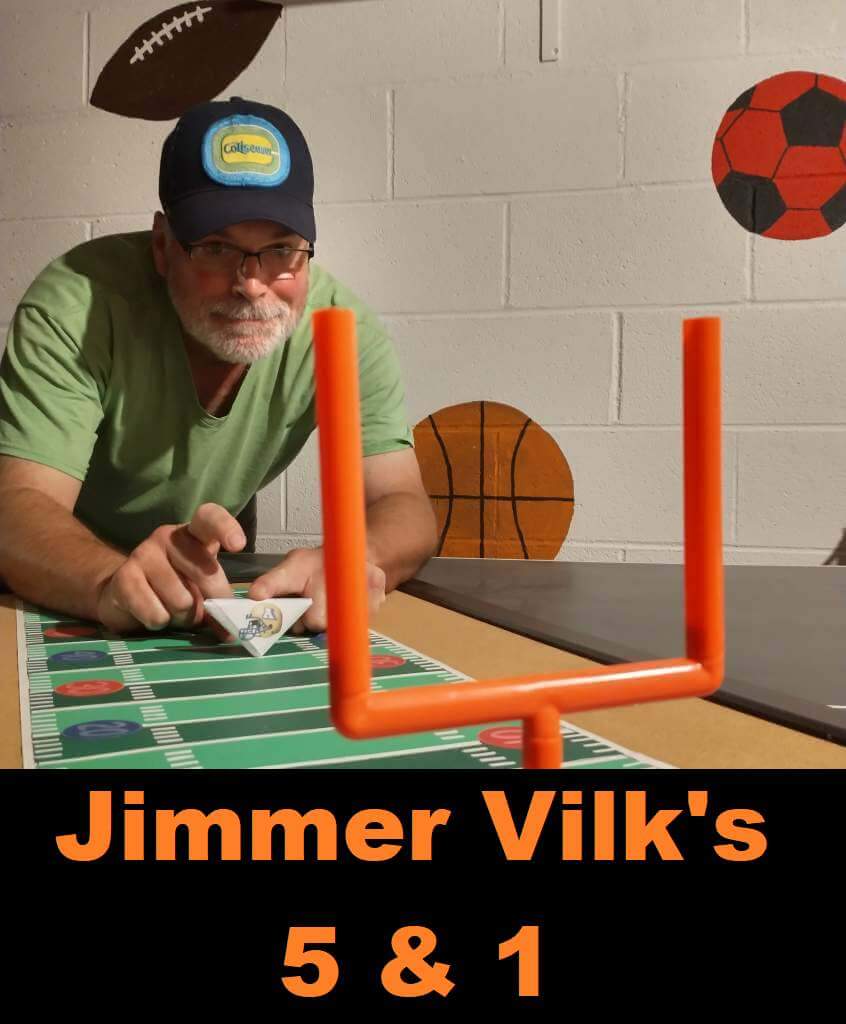 Jimmer Vilk's 5 & 1
Welcome to the Five and One for 2022!
After more than a decade in hiatus, Jim Vilk (the original "5 & 1" decider) returned! And he's back again for 2022. The concept of the Five and One is simple: Jim will pick HIS 5 best looking/1 awful matchup, and occasionally have some honorable mentions (both good and bad). You may agree and you may disagree — these are, after all, just opinions and everyone has one. Feel free to let him know what you think in the comments section.
This season, Jimmer may also be slightly changing up the Five and One — there will still be five "good looking" and one not-so-good games, but rather than ranking his top five and worst one, they may be given "categories" (which can change week to week). Just a little somethin-somethin' to shake things up a bit!
If you have a game you feel is "worthy" of consideration for the 5 & 1, please either post it in the comments below or tweet Mr. Vilk @JVfromOhio.
Here's today's 5 & 1:
• • • • •
To clarify from yesterday, The new Five Good Things are slightly different than the old Top Five list. While both are done in countdown format from good to best, The FGT are drawn from a much wider pool. Had I done a Top Five yesterday, there would have been three or four *very* similar matchups. I think we all could use more variety… especially if your tastes differ from mine. Also, I'm going to try and steer clear of Honorable/Dishonorable Mentions. After all, it's the 5&1, not the 7&2. Now, let's check out this weekend's list!
__________
5. The "I Liked This One In Spite Of The Number Fonts" Matchup:
Kansas/West Virginia
Red (pants) Alert!
__________
4. The "Optimal Contrast" Matchup:
Charleston Southern/NC State
Love the Bucs' script and shoulder stripes too!
__________
3. The "You Don't Need Pants Stripes To Make My List" Matchup:
Florida International/Texas State
Stripes would have made it better, but there were enough colors to make me happy.
__________
2. The Classic Matchup:
USC/Stanford
SO glad the Cardinal didn't go BFBS for this one!
__________
1. Simply The Best:
Ohio/Penn State
Even without the contrasting collar, that's a simple yet great home uni.
__________
&1
Louisville/UCF
Cardinals (star-spangled or regular) don't have teeth, and they deserve a much better number font.
See you next week!
• • • • •
Thanks, Jim! OK readers? What say you? Agree or disagree with Jimmer's selections? Let him know in the comments below.