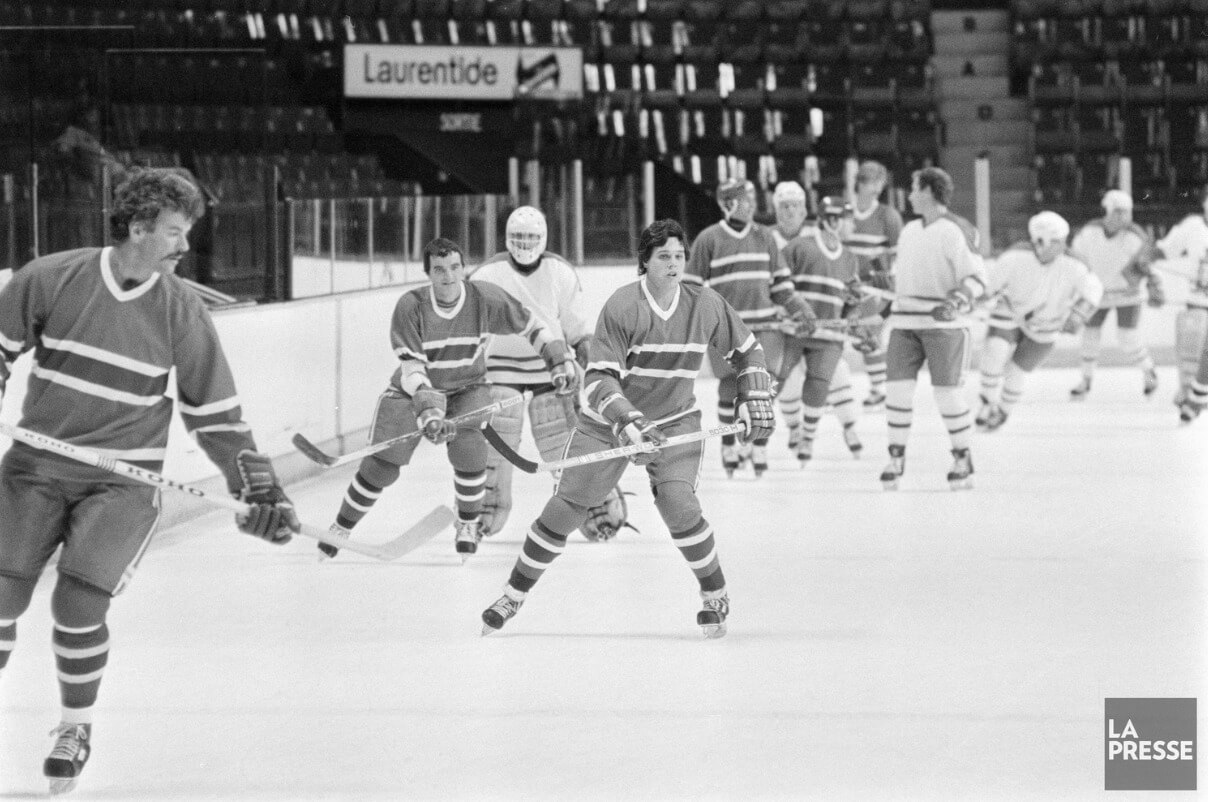 Got a note from reader Brandon Weir the other day which led to a recent Facebook post showing the photo above.
There were three additional photos in that post: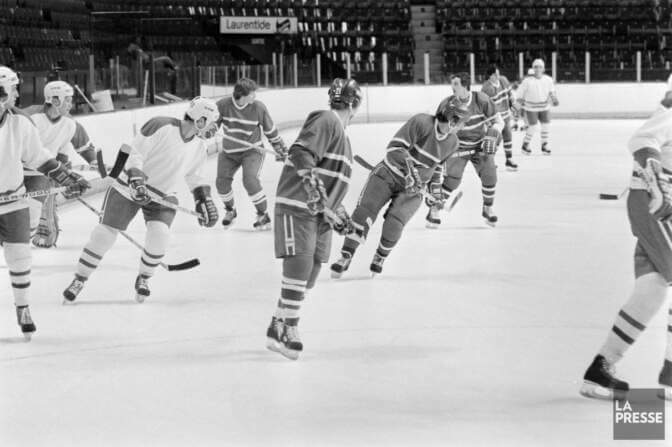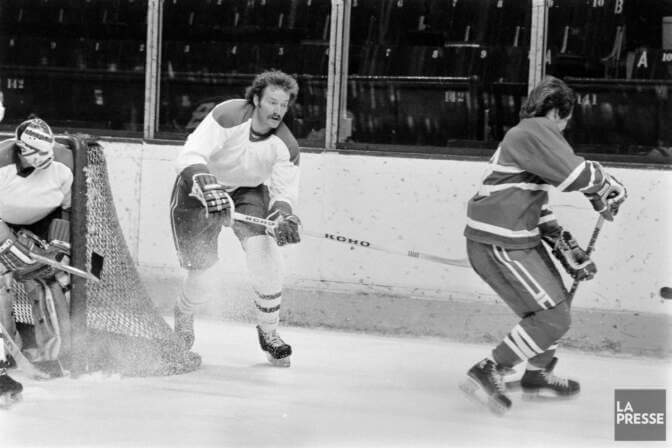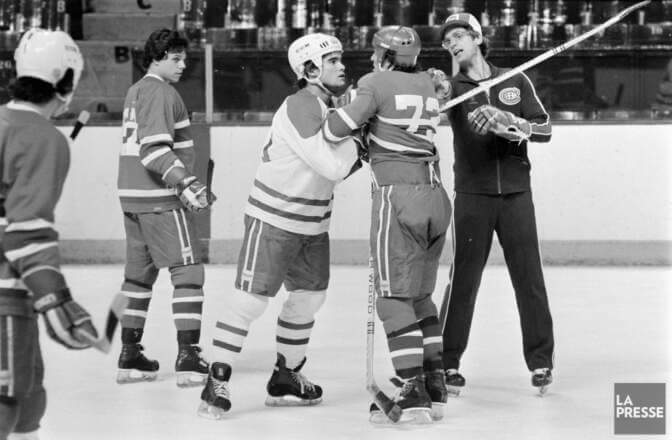 According to the post's author:
(Did you know) players at (Montreal Canadiens) training camp used to have jerseys with no crests until they made the team?

Had to earn it.
Fascinating! Unfortunately, there wasn't any additional information. I did a little digging, and it appears as though this took place at the 1981 training camp. I'm not 100% sure, but it looks like some of the players in the photos above include Larry Robinson, Mario Trembley, Pierre LaRouche, Serge Savard and Bob Gainey, and possibly a young Chris Chelios as well.
I'd never heard of this before (and neither had Paul).
Does anyone know any more or have any additional information on this? I know some football teams make rookies and first year players "Earn Their Stripes" (by giving them a blank helmet until they make the team, at which time the stripes are applied). I'm sure there are similar sorts of rookie hazing, but this appears to be no one getting their Habs logo at first — including established players!
I know we have a bunch of Canadian readers and hockey buffs, so perhaps you guys can fill us in?