With the release of the 2023 MLB schedules, here's an interesting observation by Dave Raglin on the discrepancies in how teams decide to post their schedules.
• • • • •
Schedule Layouts
by David Raglin
I always look forward to schedule release date, whether it is for MLB, the NHL, the NFL, or MLS. I look forward to seeing the schedules and making phone wallpapers for my favorite teams. In baseball, that is the Detroit Tigers and the Washington Nationals. Fortunately, both teams put out a vertical version of their schedule (two months across by three months down) which make it pretty easy to create good phone wallpapers.
However, I've noticed over the years that the teams lay out the months differently. The Tigers go across—March/April, then May, then down to June and July, then down again to August and September/October, like this: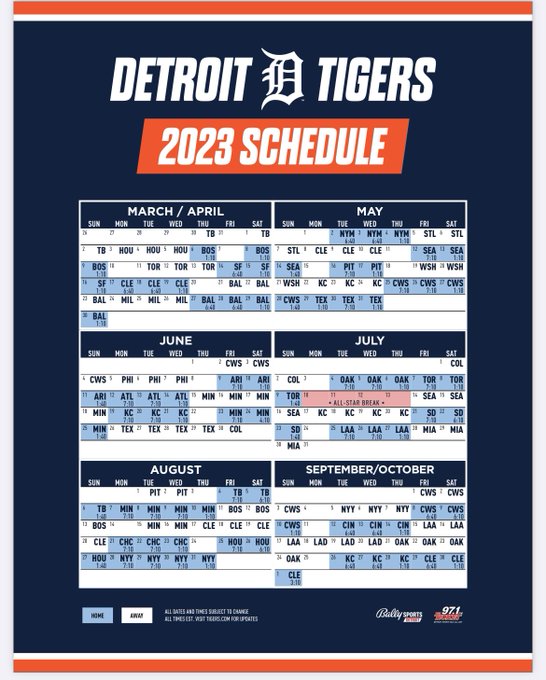 [Editor's note: This is the schedule as presented by Bally Sports. The Tigers own schedule release looks different, as seen below. — PH]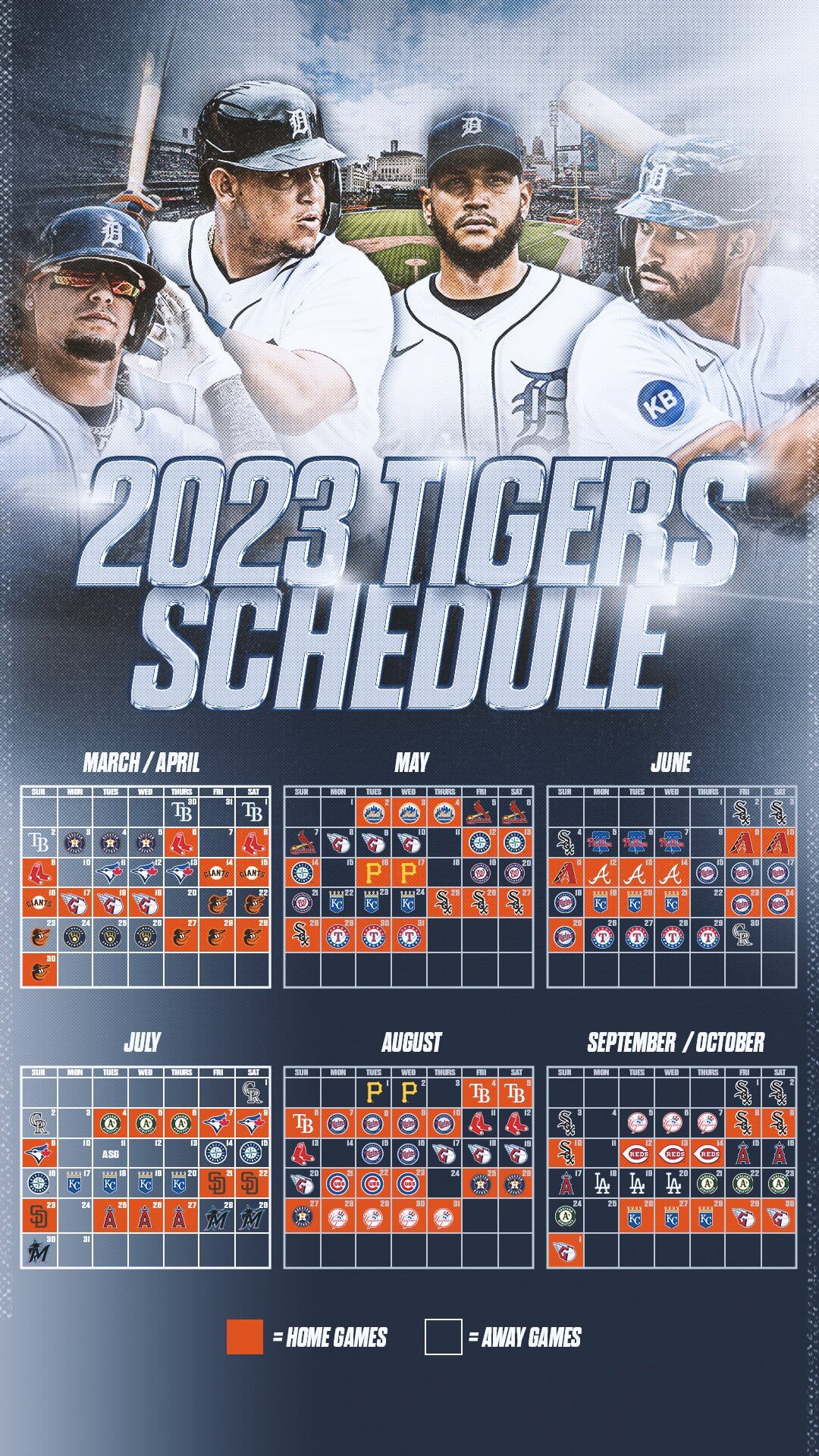 On the other hand, the Nats go down—March/April, then May, and then June down the first column and July, August and September/October down the second column: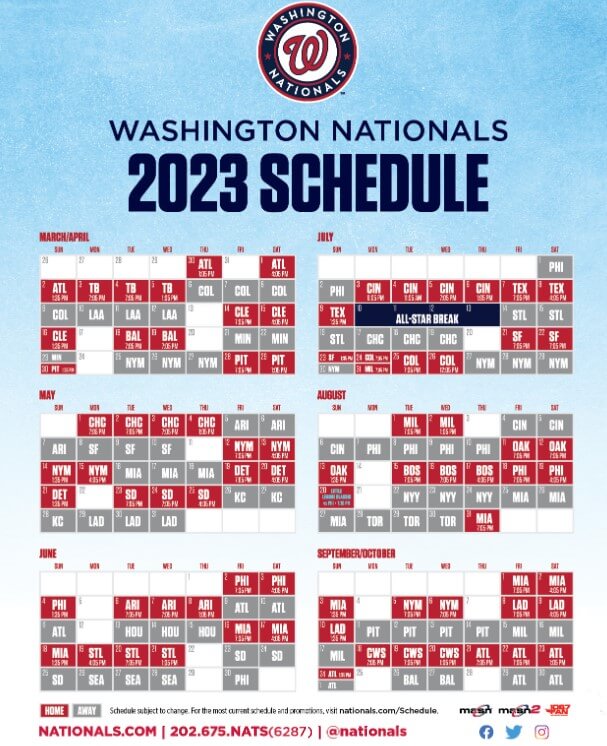 Then there are teams that go horizontal, two rows of three months each, like my wife's team, the Red Sox. (The Yankees also post it this way):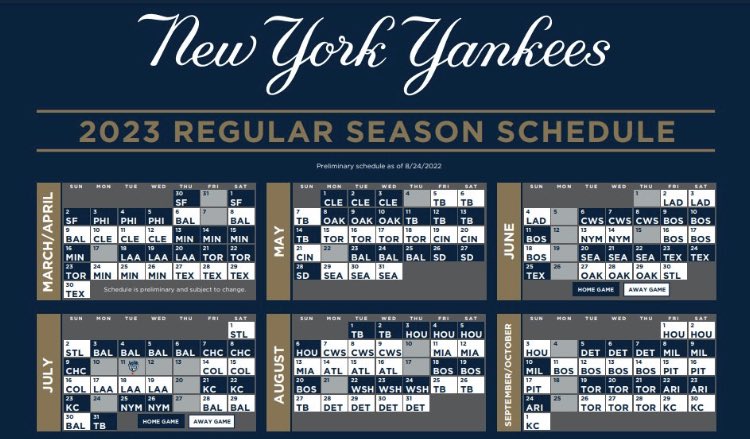 I decided to count how each team did their layout for their 2023 schedule. I looked at the Twitter accounts for each team and found the teams that put out the whole schedule in one calendar-like graphic. (Other teams posted the schedule in a series of pictures, did not post their schedule as a graphic that I could find. The White Sox creatively laid out their schedule as a series of 54 boxes, one for each series.)
So, here are the results for the 17 teams for which I found a full 2023 schedule in one picture:
• 2×3 across (7): Detroit, Seattle, Cleveland, Toronto, Houston, Kansas City, Colorado
• 2×3 down (2): Washington, Cincinnati
• 3×2 across (7): Boston, NY Mets, Atlanta, Milwaukee, Arizona, LA Dodgers, NY Yankees
• 3×2 down (1): San Francisco
It turns out that most teams lay out the months going across, like the Tigers, whether or not they use the two months across by three rows down or three months across by two rows down.