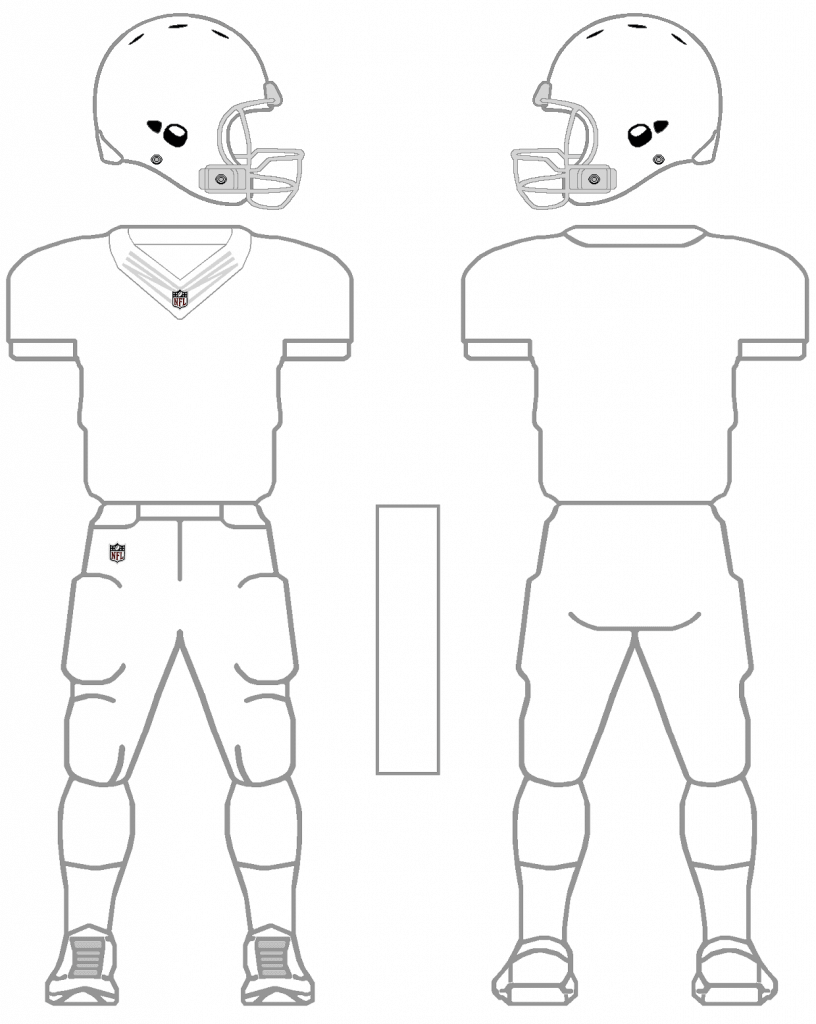 Time for more Uni Tweaks from the UW readership.
I hope you guys like this feature and will want to continue to submit your concepts and tweaks to me. If you do, Shoot me an E-mail (Phil (dot) Hecken (at) gmail (dot) com).
• • • • •
Today's concepts come from
Jerry Chavez
:
Phil,

Here's my concept for a USA Men's Home Kit.

I think this would finally give us a great identity.

Combines all the little attributes we all pretty much like.

* White shirt.

* Sash made up of individual stripes.

* Blue cuffs/collar & silver numbers (reminiscent of the centennial jersey)

I also made a minor tweak to the crest, which I think makes quite an improvement.

I asked Twitter for a better rendering, since I only have MS Paint to work with. I gotta say, this would be a great identity that I'd be happy to finally spend some money on!

Thank you!

Jerry Chavez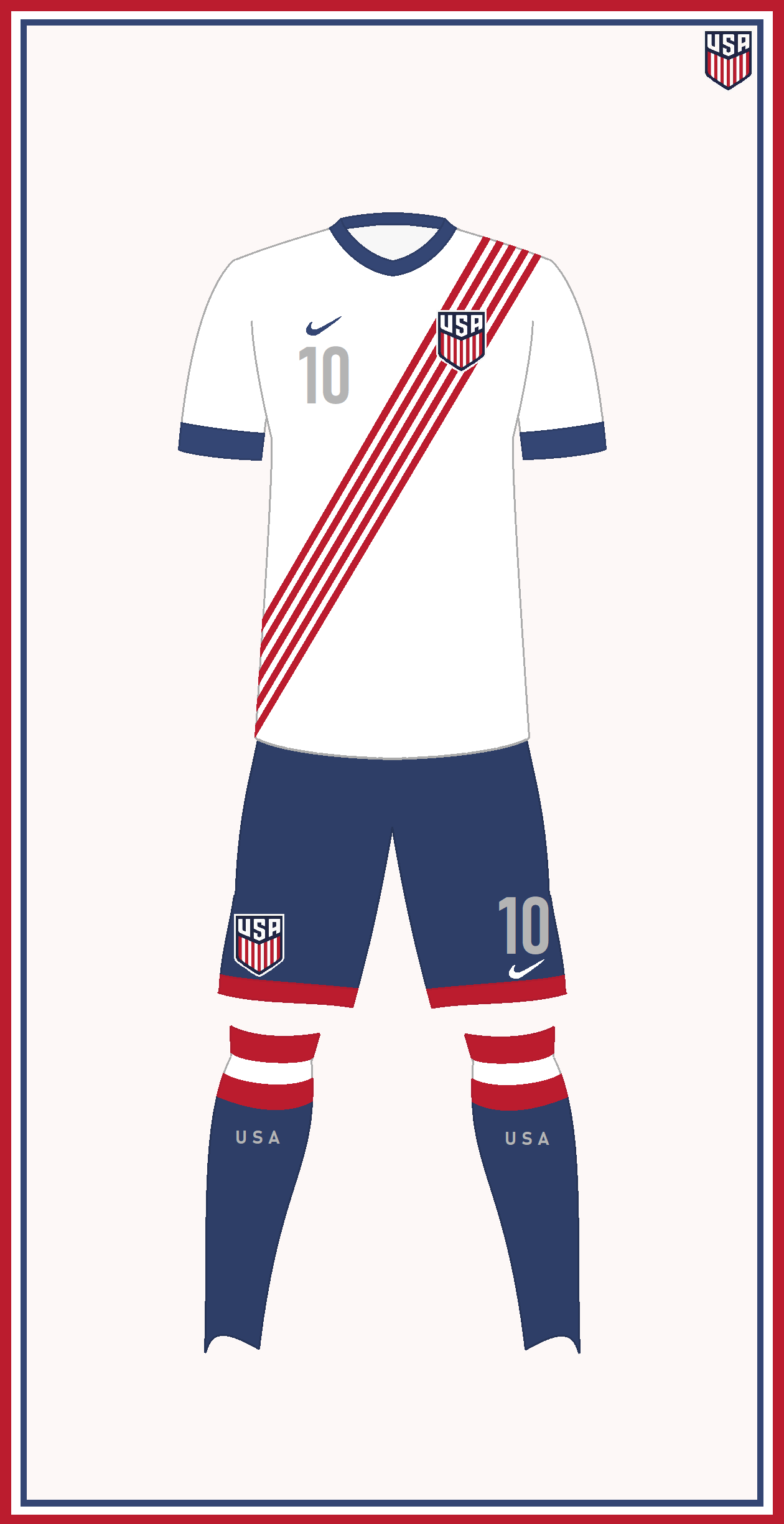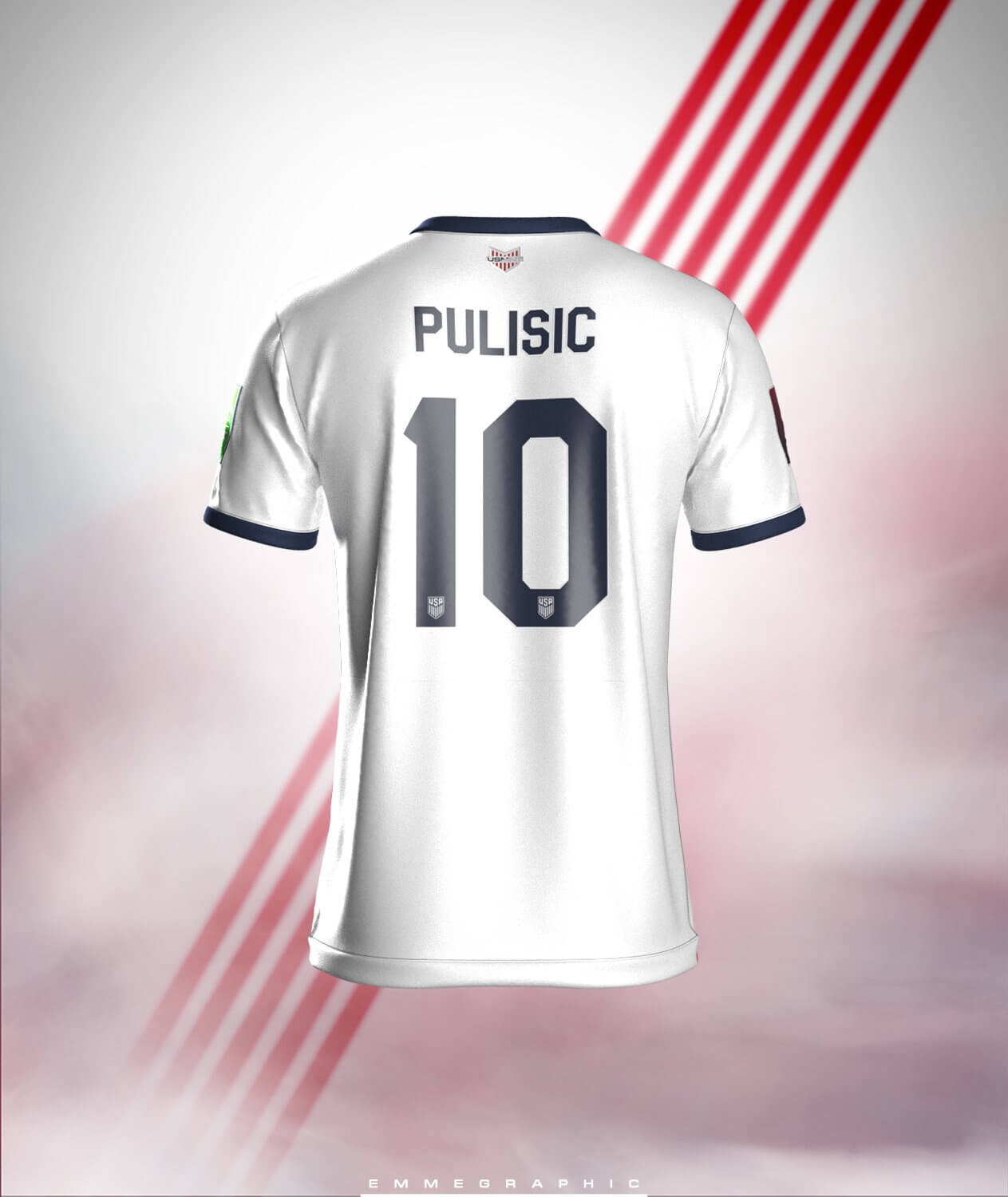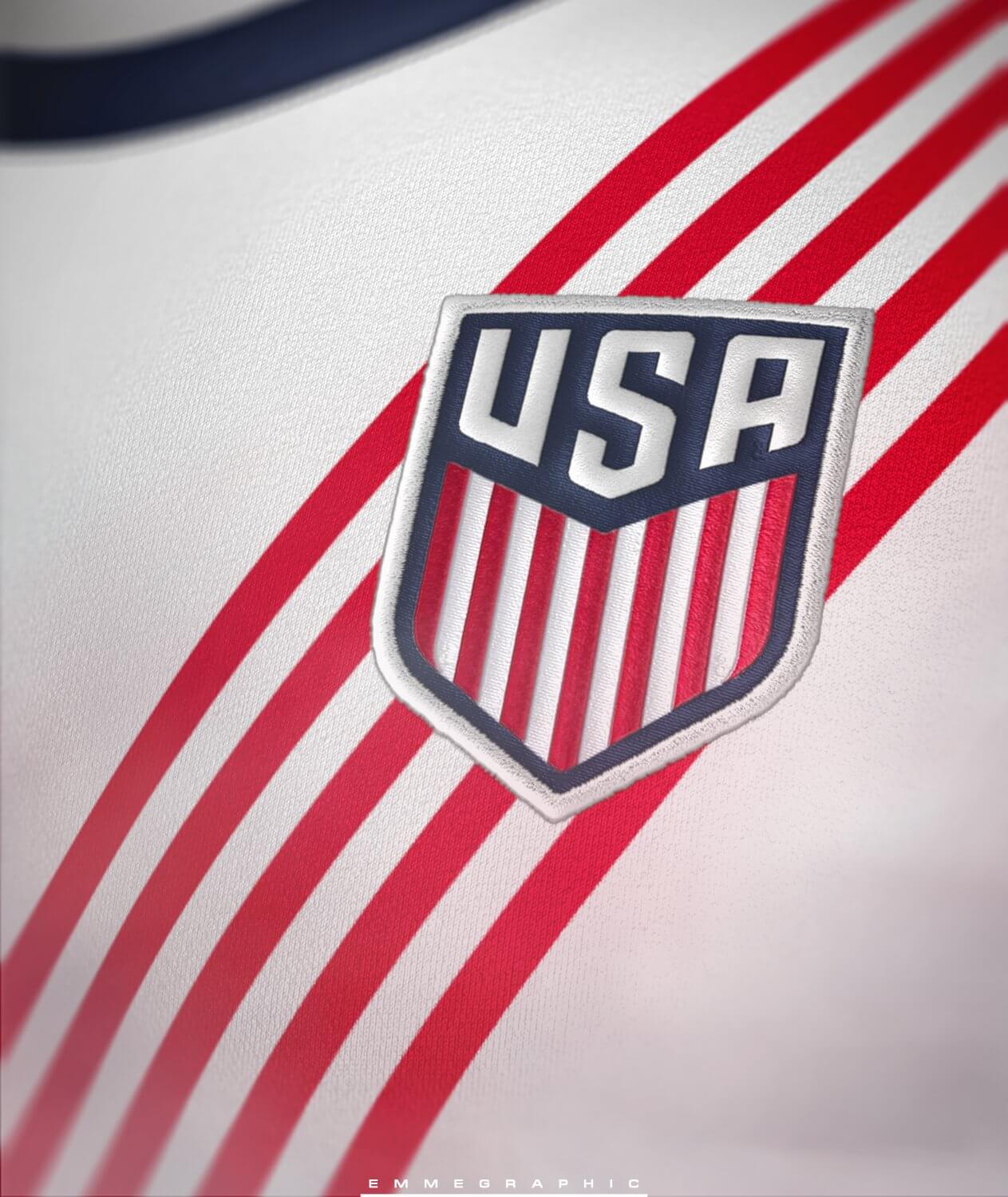 • • • • •
OK readers (and concepters). If you have some tweaks or concepts, shoot 'em my way with a brief description of your creation and I'll run 'em here.