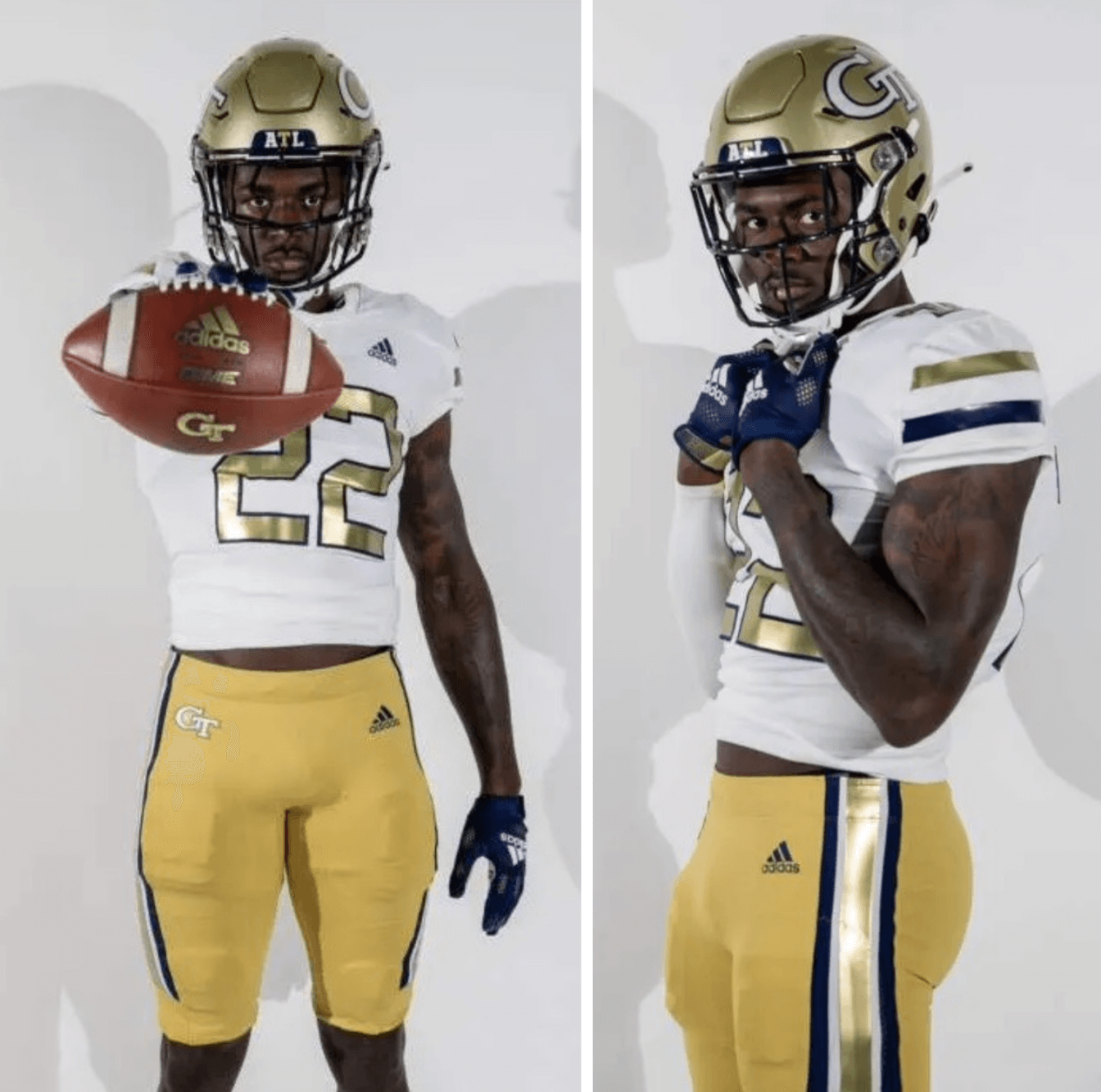 "Gold" is one of the uni-verse's most overused words. The Steelers, for example, like to say that their colors are black and gold (as do all the Pittsburgh teams), but come on — it's yellow, not gold. And even the teams that have a legitimate claim to having gold as a team color, like the Saints and 49ers, tend to wear more of a beige or khaki these days, because modern lightweight fabrics don't convey that metallic sheen like the old-fashioned fabrics did.
Which brings us to Georgia Tech's new football uniforms, which were just unveiled today. As you can see above, the uni numbers on the white jersey are a very shiny gold, as are the stripes on the (yellow) pants.
The striping also appears on the blue pants: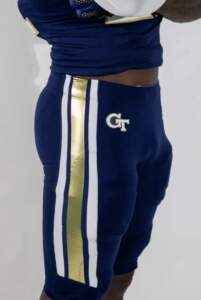 I think the white pants also have the metallic striping, although it's hard to be sure from the really crummy photo they released. You can see additional photos here.
This uni set — Tech's first makeover since switching from Russell Athletic to Adidas in 2018 — will make its on-field debut on Labor Day, when the Yellow Jackets open their season at home against Clemson.