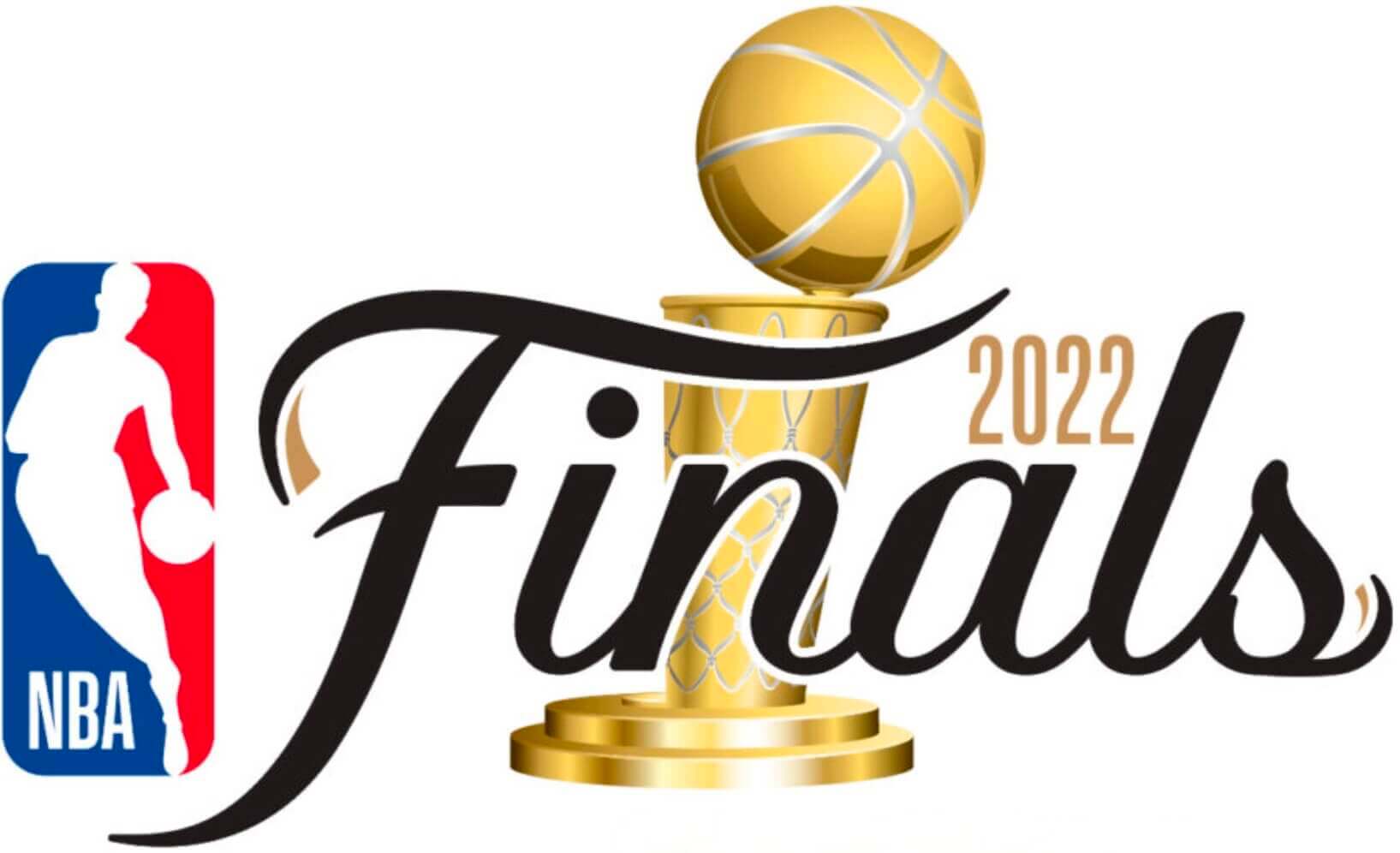 Who writes in script anymore? The NBA, that's who! The league yesterday announced that it's going back to a cursive logo for this year's NBA Finals.
But it's not the same cursive logo as before. Here's a comparison of the new logo with the one from 2017 — old on top, new on bottom: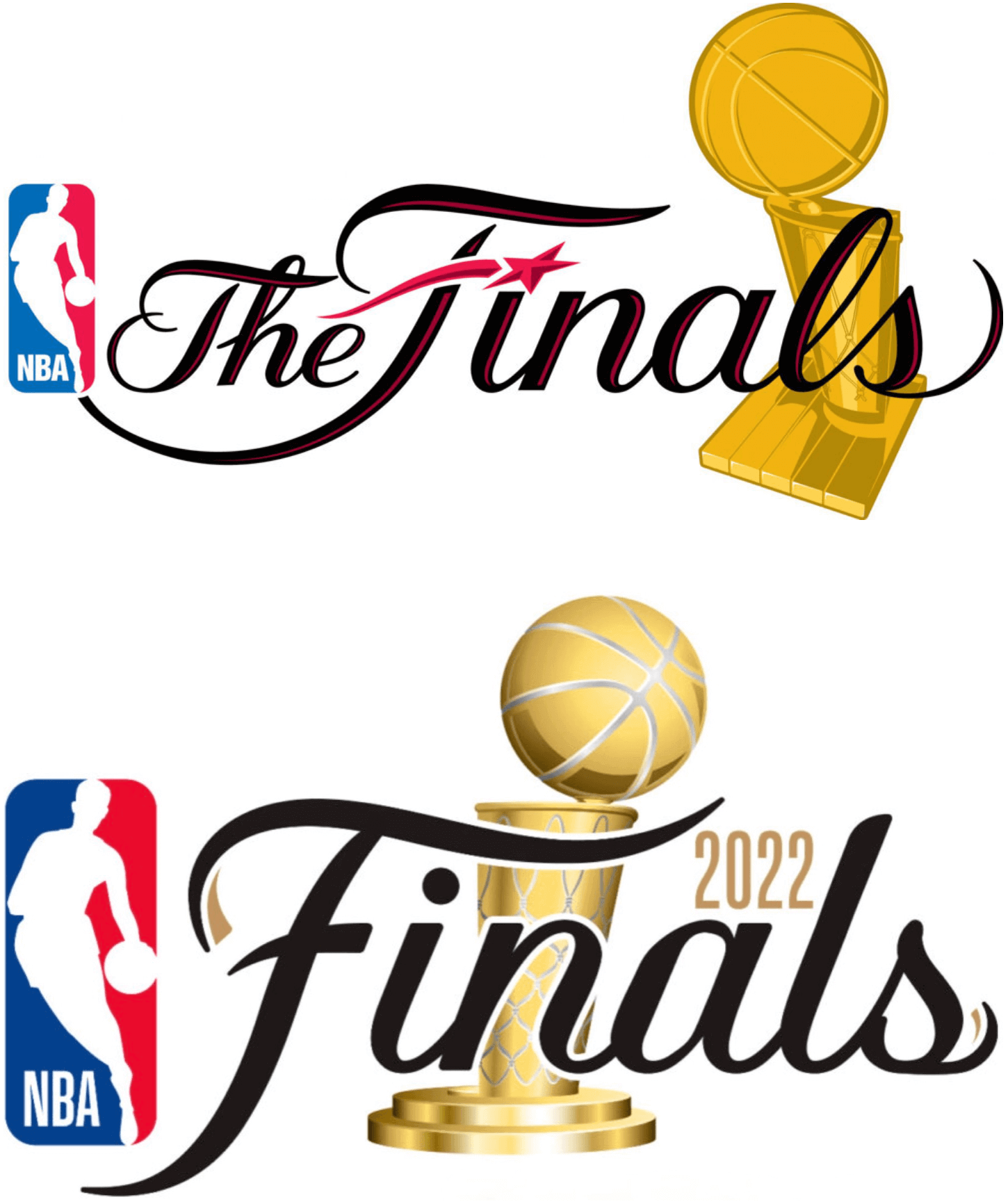 A few notes:
• Removing the "The" is a curious choice, no?
• Having a hint of a gold drop shadow at the start of the "F" and the end of the "s" — but nowhere in between — also seems odd.
• The O'Brien Trophy looks slightly different in the new version. It's not yet clear if the real-world trophy has been redesigned or if this is just a bit of stylization for the logo.
The NBA Finals are slated to begin on June 2.
• • • • •
• • • • •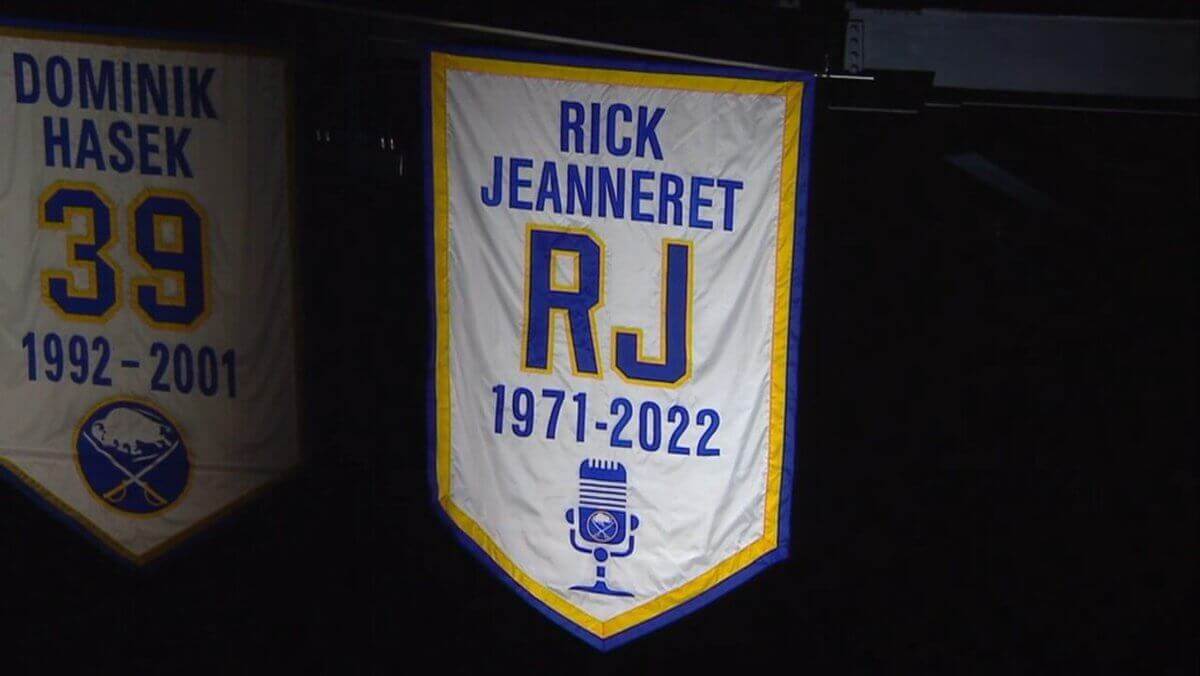 Click to enlarge
ITEM! New Bulletin article: The Sabres raised a banner earlier this month for broadcaster Rick Jeanneret. It was the first rafter banner ever made by longtime Uni Watch favorites Oxford Pennant, so I interviewed Oxford prexy Dave Horesh to learn more about how he landed the project and what it entailed. It's a really fun interview, full of fascinating info about banner production — I think you'll enjoy it a lot!
My premium subscribers can read this article here. If you haven't yet subscribed, you can do that here (you'll need a Facebook account in order to pay). Don't have or want a Facebook account? Email me for workaround info. Thanks!
• • • • •
• • • • •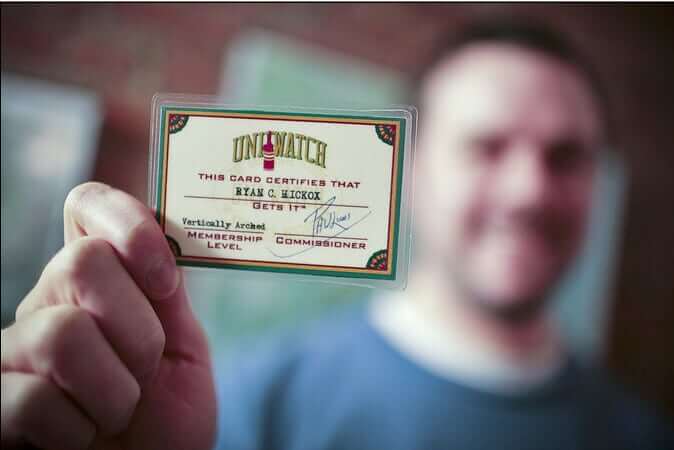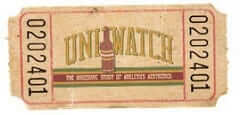 ITEM! Membership raffle: Reader Noah Sidel has generously donated funds for me to raffle off a Uni Watch membership card, so that's what we're going to do today.
This will be a one-day raffle. No entry restrictions. To enter, send an email to the raffle in-box by 8pm Eastern tonight. I'll announce the winner tomorrow. Thanks to Noah for sponsoring this one!
• • • • •
• • • • •
The Ticker
By Alex Hider

Baseball News: For the first time, the Red Sox have sold advertising on the field at Fenway Park. They've also removed the white circle backdrops from their retired number displays (from Jon Vieira and Brian Dankese). … Here's what else is new at Fenway this season (from Brinke). … Speaking of the Red Sox, they'll wear their Boston Marathon-inspired CC uniforms this weekend ahead of the race (from Phil). … Reader Mark Swiencki notes that retail adjustable versions of the Astros' CC caps include a little lunar module logo tab. … The Cubs will unveil a statue of Hall of Famer Ferguson Jenkins outside Wrigley next month. Luckily, the statue will feature Fergie in stirrups (from @BurnerGSmith). … Mets 1B Dom Smith wore a cap with an upside-down Mets logo during a postgame interview yesterday. It's apparently this retail cap (from @wayne_randazzle and others). … Speaking of the Mets, P Joely Rodriguez has had a Velcro strip installed in between a couple of his top buttons, but he renders it moot by wearing his jersey unbuttoned. … SNY, the Mets' broadcaster, posted a social media graphic following yesterday's Mets/Phils game that included a Phillies logo I've never seen before (from Raúl Cerdas). … Way back in 2019, the A's announced they would be retiring Dave Stewart's No. 34 in 2020. That was scuttled because of the pandemic, but years later, the A's still haven't rescheduled the number retirement — and Stewart isn't happy about it (from Richard Paloma and Phil). … The next three notes are from Kary Klismet: The mullet may have peaked in the '80s and '90s, but the hairstyle is quite popular in the Rockies' clubhouse. … The Akron RubberDucks have passed out the championship rings for the team's 2021 Double-A Northeast title. … Zak Whalin of the Savannah Bananas — a team in the collegiate wood bat Coastal Plain League that is well known for wacky in-game antics — stepped to the plate with a flaming bat during an intrasquad scrimmage earlier this week. …  Here's how the death of an Ohio State baseball player in 1941 helped institute regulations regarding batting helmets (from Phil). … All players during Wednesday's high school matchup between Gray Collegiate Academy and Eastside High School in South Carolina wore No. 42 to honor Jackie Robinson (from @willchitty4). … Astros C Martín Maldonado has new gear to go with the team's CC uniform (from Ignacio Salazar). … Most players keep their shift/positioning card in their pocket, but Yankees OF Aaron Hicks apparently keeps his in his cap, and last night it got stuck on his head (from Dan Matthews).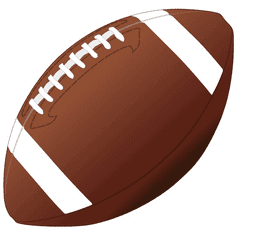 Football News: The Cowboys announced a new advertising deal with a cryptocurrency exchange with a CNOB (company name on back) jersey (from Trevor Williams). … The BYU Archives recently restored some film from the 1950s into full HD color. Not only is the quality fantastic, it also reveals a little-known fact about the 1957 or '58 Cougar football team: They wore silver helmets and pants. It's not clear who BYU is playing in this matchup — anyone have any ideas? (From Jonathan Martin.)

Hockey News: New mask design for Avalanche G Darcy Kuemper (from Kary Klismet). … Scorebugs don't get plainer than the one used during this WHL contest (from John Muir). … The 1984-85 WHL Brandon Wheat Kings wore a really detailed jersey crest and teeny-tiny shoulder numbers (from Wade Heidt). … Also from Wade: The Flyers honored co-founder Ed Snider with a helmet decal during last night's game.

Basketball News: Here's a thread that tells the story about how Hall of Famer Spencer Haywood became one of the first NBA players to wear Nikes on the court (from James Gilbert). … Several readers pointed out that ESPN flashed a Charlotte Bobcats logo during last night's Hornets/Hawks matchup. However, it's something the network has been doing all season to celebrate the league's 75th anniversary (thanks to all who shared). … Looks like Colorado State is getting a new floor design (from @roblmo).

Soccer News: Inter Miami is instituting a program that rewards fans with merchandise or other promotions for recycling at their stadium (from Phil). … Here are all the second kit designs that clubs in Japan's J2 league will wear during the 2022 season (from Jeremy Brahm). … The next three notes are from Kary Klismet: New away and goalkeeper kits for AS Roma's eight-player team. … New jerseys for Hackney Wick FC of England's Eastern Counties Football League. … German 3. Liga club Waldhof Mannheim will wear 115th-anniversary uniforms this weekend.

Ukraine News: Portland's two top pro soccer teams — the Thorns of the National Women's Soccer League and the Timbers of MLS — are holding a Ukraine charity fundraiser match April 27 with two teams made up of both Timbers and Thorns players. They are currently known as the yellow Nike and blue Adidas (from our own Jamie Rathjen and Mike Donovan). … The New Mexico Ice Wolves, a junior hockey club in the North American Hockey League, will wear blue-and-yellow jerseys Friday and auction the sweaters off, with all money raised going toward Feed My Starving Children and the Ukrainian relief effort. … MiLB's Brooklyn Cyclones will wear Ukrainian-themed uniforms on June 26.

Grab Bag: Piggybacking off yesterday's post about NHL-inspired flags, John Chapman suggests readers check out the Wikipedia page that displays the flags of the U.S.'s major cities. He calls it a "disturbing visual potluck of the vexillological diversity." … NASCAR driver Bubba Wallace will employ a '90s-inspired paint scheme during this weekend's race (from @Wilds_Lee). … The Marines are instituting a new program that will allow pregnant officers to borrow maternity uniforms at no cost (from Timmy Donahue). … New logo for Waunakee High School in Wisconsin (from Kary Klismet). …  Also from Kary: The volunteer uniforms for the 2022 Commonwealth Games in Birmingham, England, have been revealed. … New uniforms for the Italian men's and women's national volleyball teams (from Jeremy Brahm).