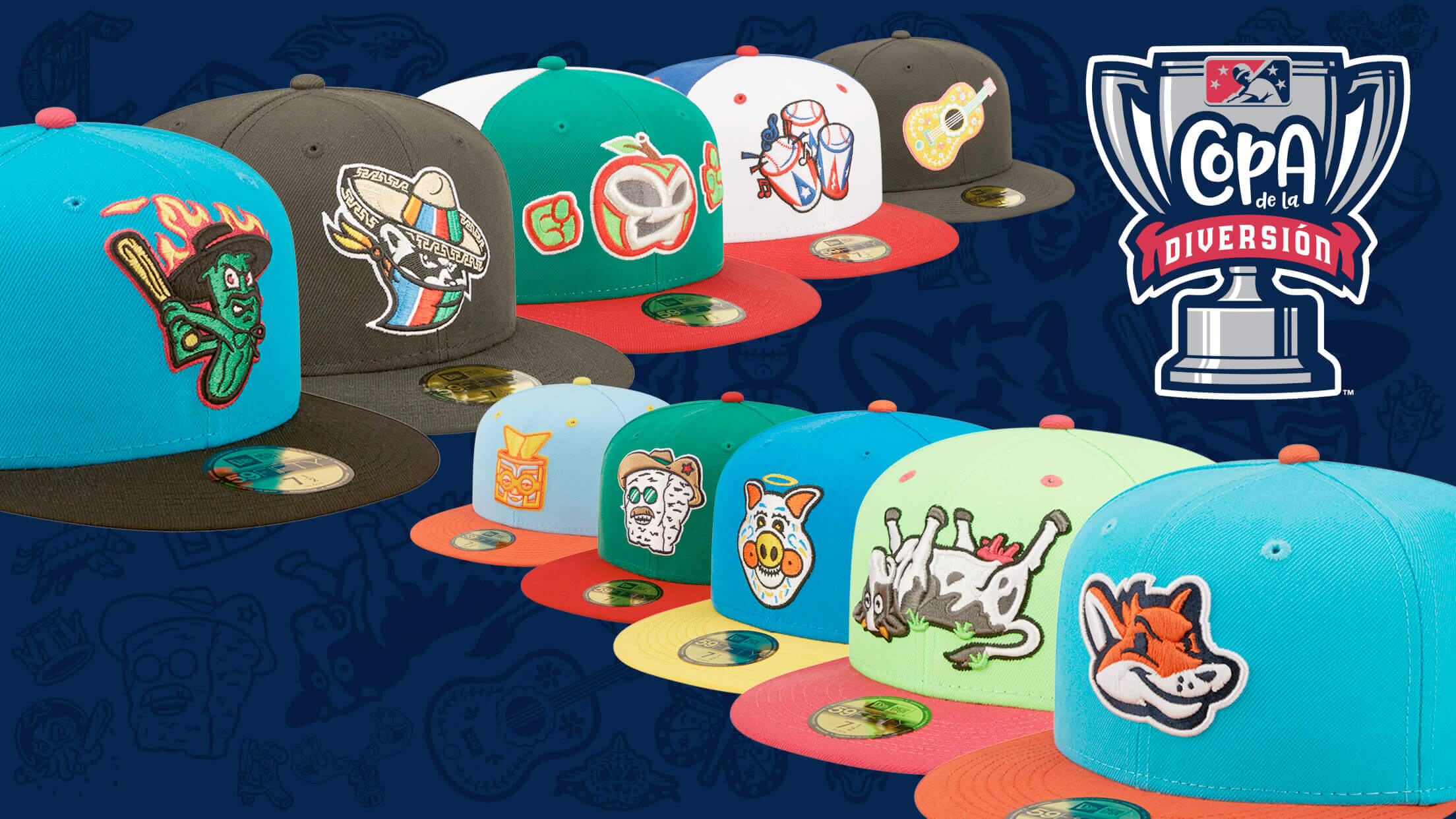 Click to enlarge
Minor League Baseball will once again feature its popular Copa de la Diversión (Fun Cup) promotion this year, with 85 MiLB teams rebranding with Hispanic/Latino identities for a few games apiece. Eight of the participating teams are Copa first-timers, while two more are previous Copa teams with new alternate identities.
Of those 10 new Copa concepts, the one that will probably get the most attention comes out of Kansas, where the Double-A Wichita Wind Surge will be playing as the Tumba Vacas de Wichita ("Cow Tippers"), complete with an upside-down cow logo: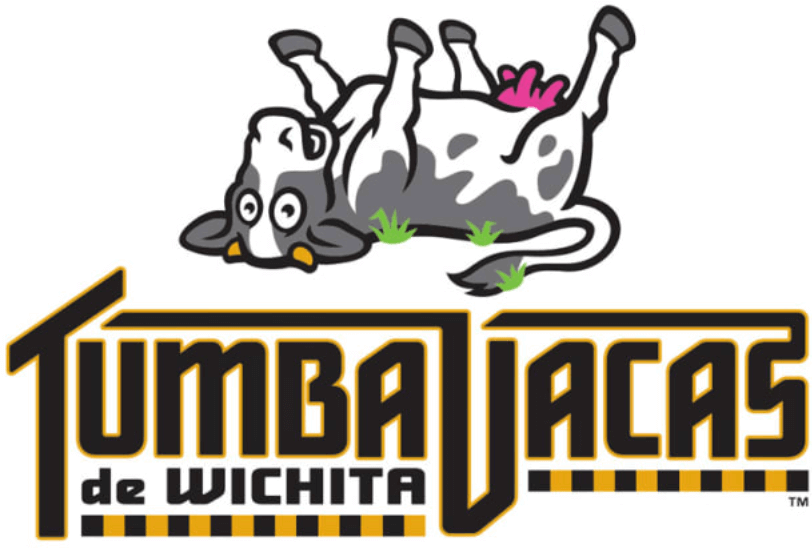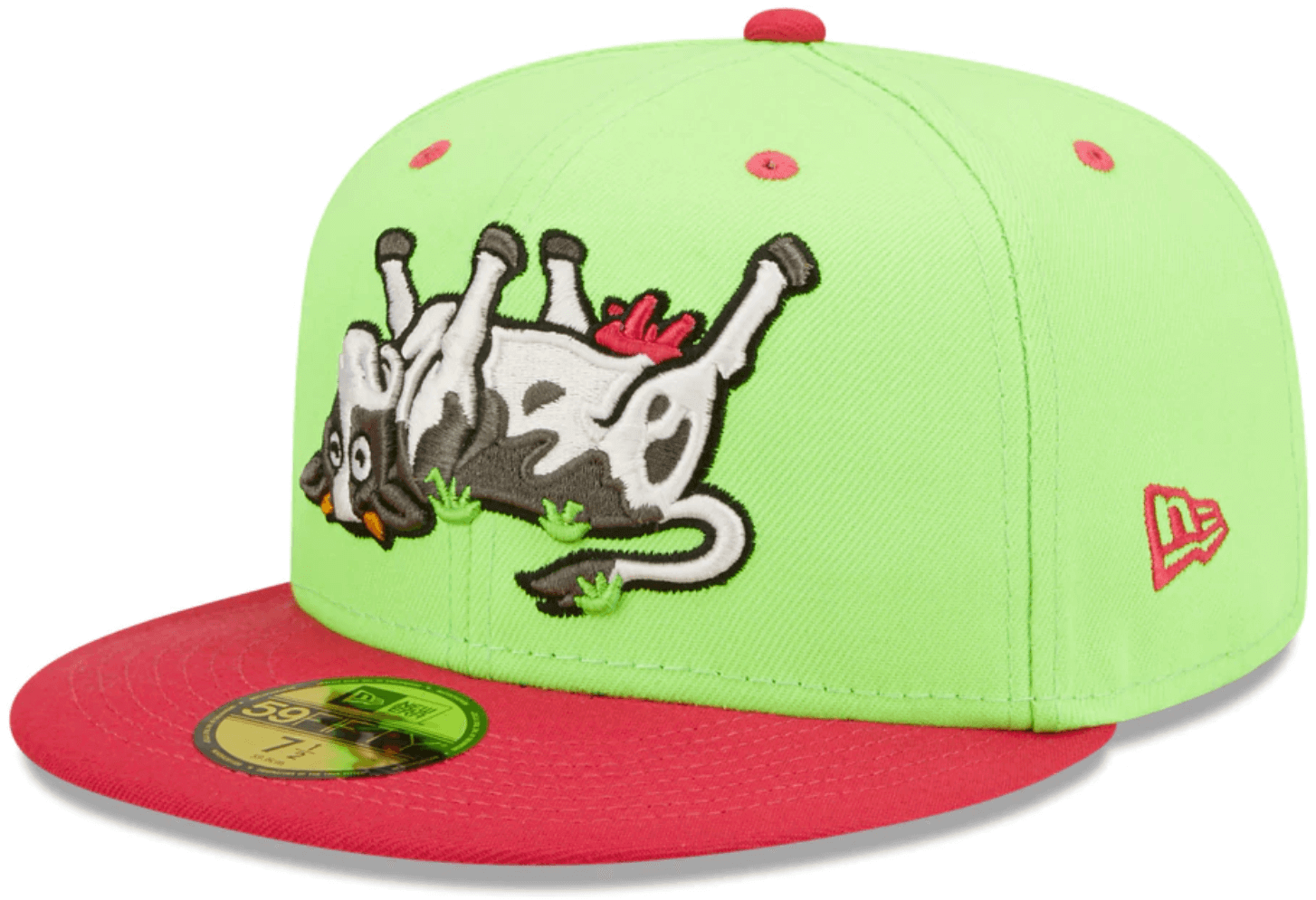 The Double-A Frisco Roughriders becoming the Quesos ("Cheese"), with a Teddy Roosevelt-ized wedge of dairy product: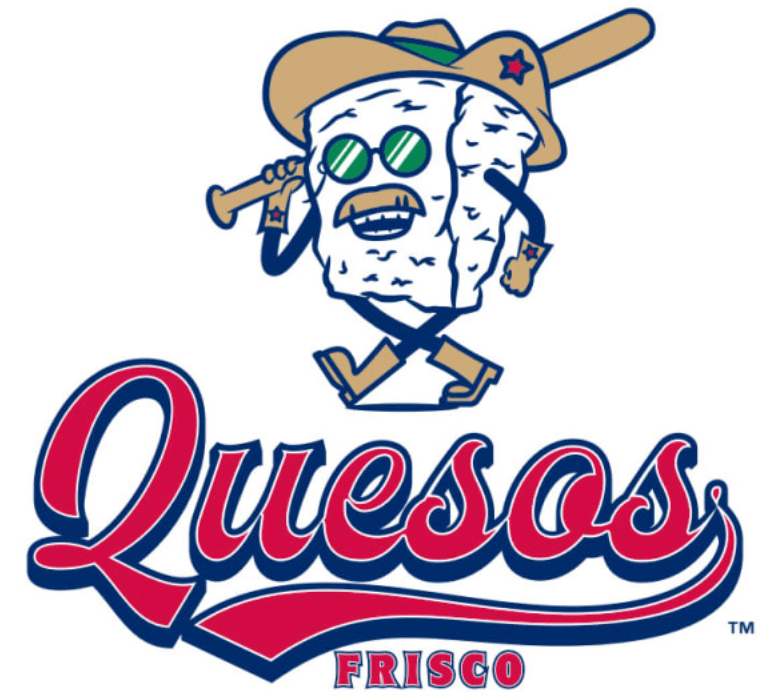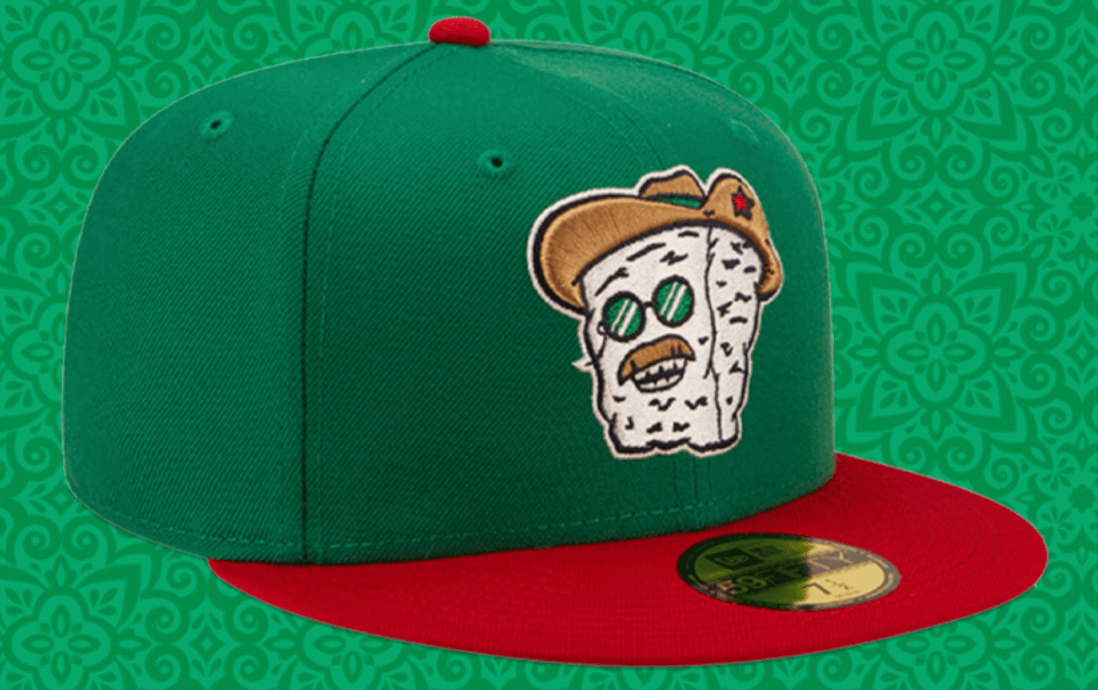 Fun stuff all around — nicely done.
You can see more info on all 85 of this season's Copa teams here, and you can see more photos and unveiling videos here.
• • • • •
• • • • •
My favorite TikTok account is this dude who identifies obscure sporting events in movies and TV shows. pic.twitter.com/Ok1D2PUTeZ

— Scott Sandalow (@ScottSandalow) March 17, 2022
ITEM! New Bulletin article: A bunch of readers recently forwarded me the video clip shown above, which is by a guy who pinpoints the exact game — and often the exact play — from sporting events that briefly appear in movies, TV shows, and even video games. It's really fun stuff (watch the video for yourself, you'll see), so I interviewed the guy for my latest Bulletin piece.
My premium subscribers can read the article here. If you haven't yet subscribed, you can do that here (you'll need a Facebook account in order to pay). Don't have or want a Facebook account? Email me for info on workarounds. Thanks!
Also: I've been hard at work on the 24th annual Uni Watch MLB Season Preview, which will be published on Bulletin next Tuesday morning, and I don't mind saying it's a doozy. Hope you'll subscribe so you can check it out!
• • • • •
• • • • •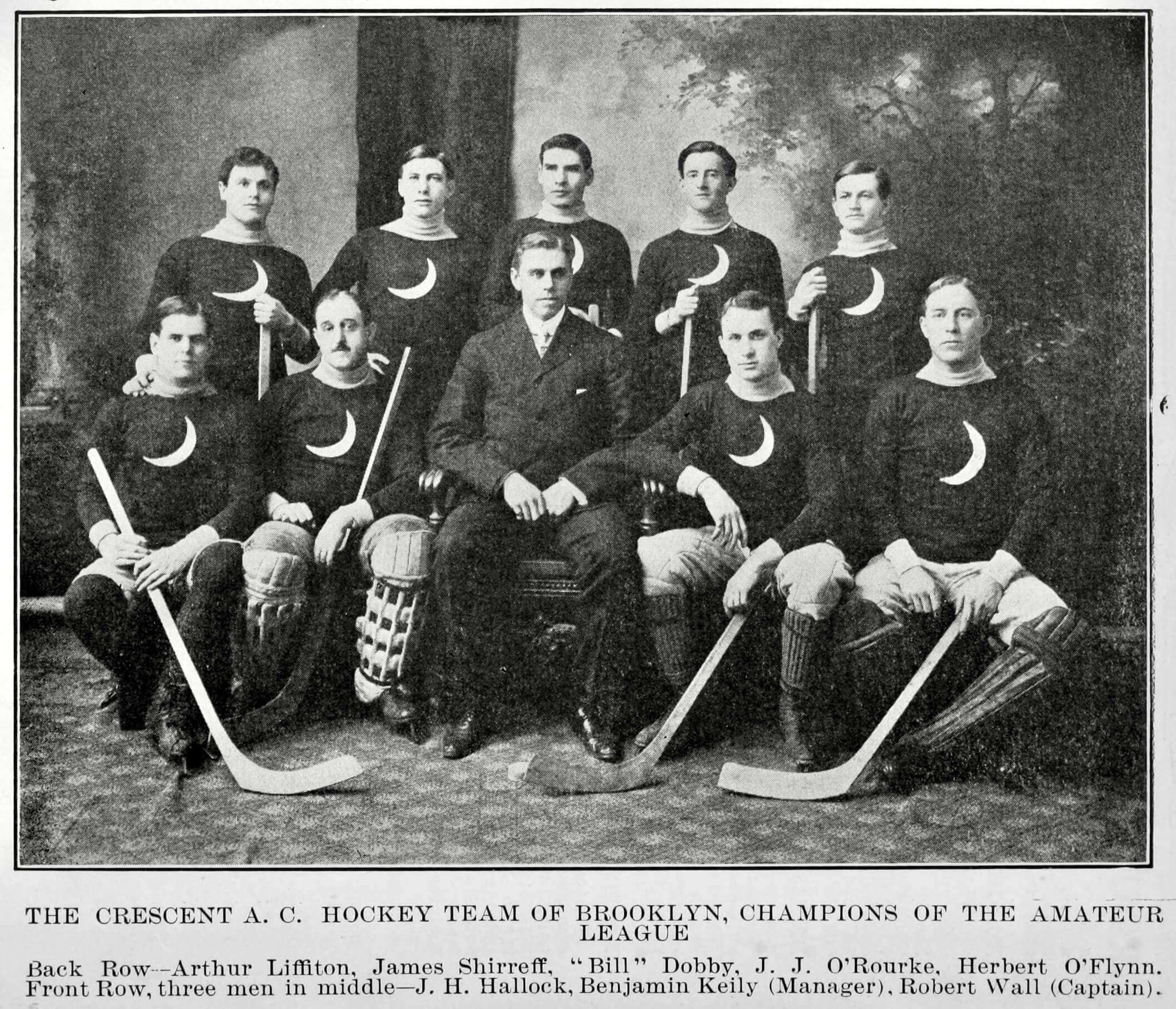 Click to enlarge
Brooklyn pride: Check out this team portrait of the 1903 Crescent Athletic Club hockey team — great uniform, right? And as a longtime Brooklynite, I'm pleased to see that they hailed from hereabouts. Go Crescents!
(My thanks to Twitter-er @VikingGiraffe for this one.)
• • • • •
• • • • •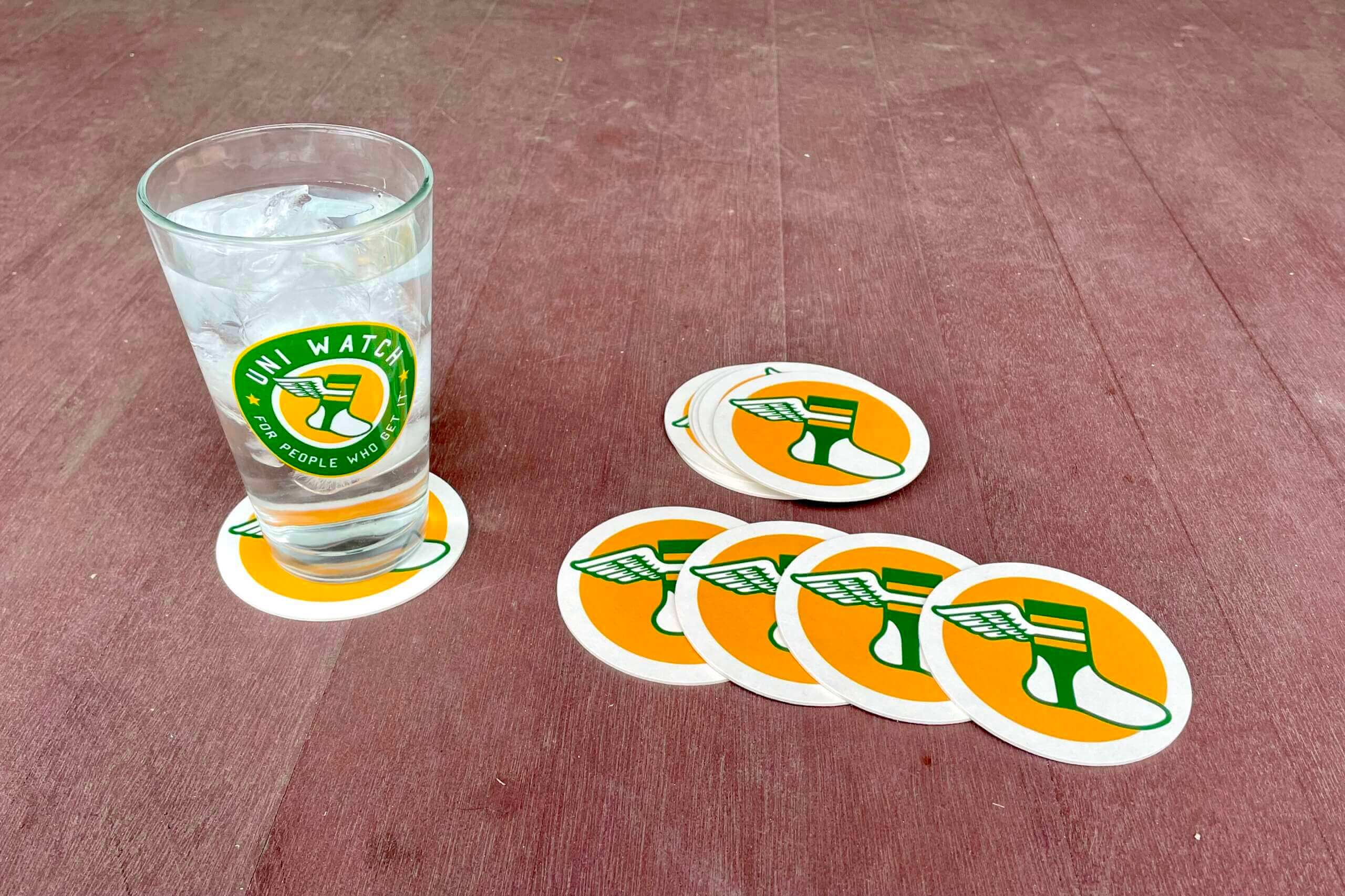 Click to enlarge
Almost gone: I'm now down to just three two sets of these great Uni Watch coasters. If you want a set of three for $9, move fast! Full details here.
Meanwhile, the winner of yesterday's coaster/magnet raffle is Dan Pepper. Congrats to him, and thanks again to Chris Hickey for sponsoring this one.
• • • • •
• • • • •
Design matters: It's not unusual for a big display of flags to be positioned behind a world leader making a speech. But the flag design can make a big difference in the resulting visual effect. For this shot of Hungarian president Viktor Orbán, for example, the design of Hungary's flag makes for a near-hypnotic repeating effect.
Compare that to the American flag: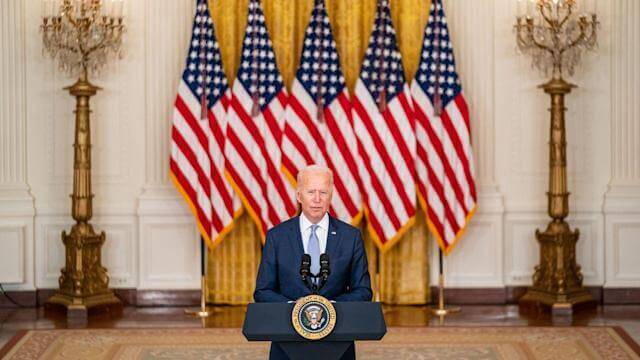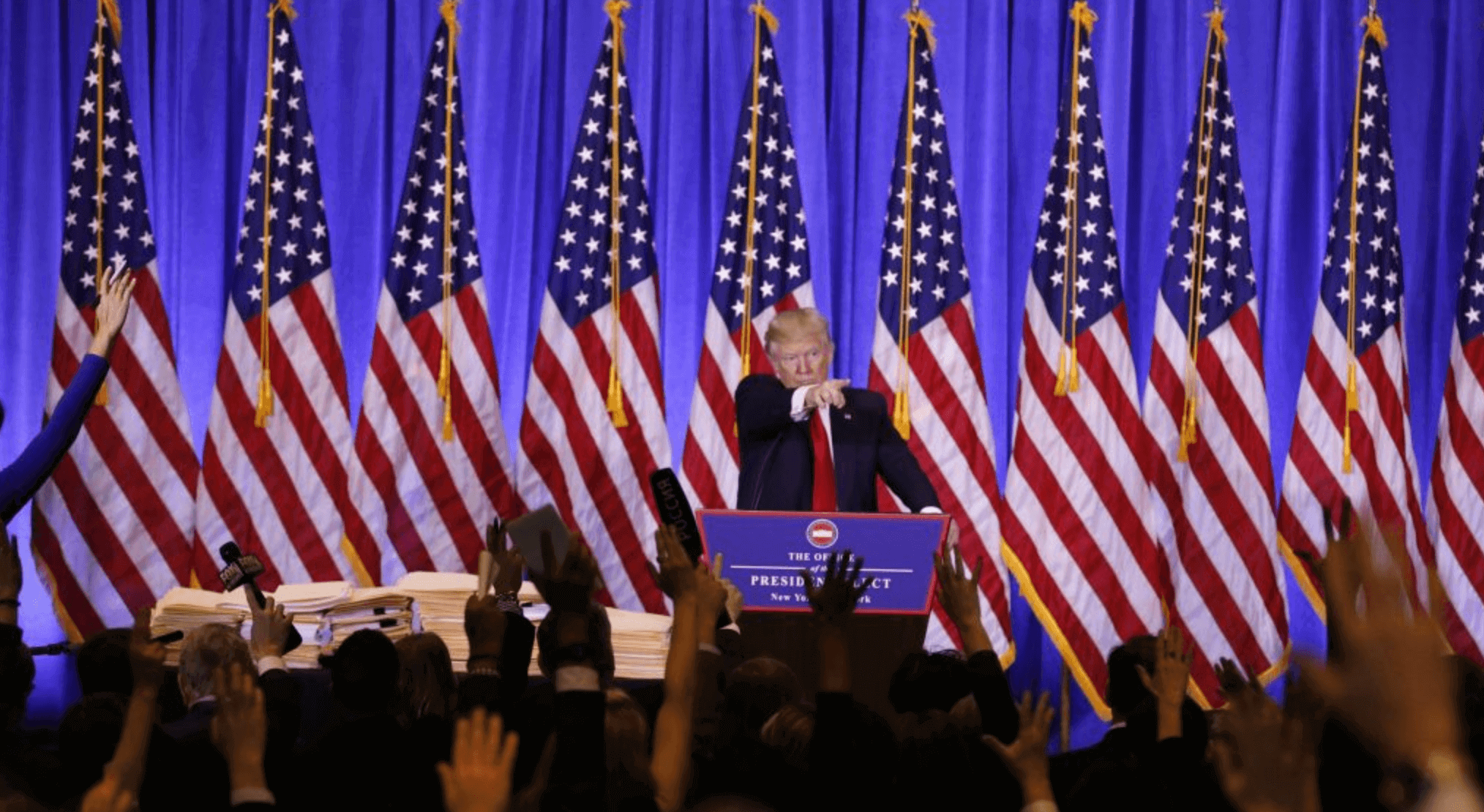 I'm not saying Hungary's flag design is better than America's; I'm just saying it's better suited for this specific type of multi-flag display. It's really mesmerizing, and I'd never seen anything like it until I encountered that photo of Orbán yesterday.
• • • • •
• • • • •
The Ticker
By Anthony Emerson

Baseball News: When you replace "Indians" with "Guardians," you only have to buy four new letters for your spring training complex sign (from Jimmy Lonetti). … The Dodgers had a player wearing jersey No. 87 during a recent game against the Guardians, with the 8 applied upside down (from Zac Neubauer). … The Athletic has a great piece on the Tigers' statue of Ty Cobb in their spring training stadium — which, as it turns out, isn't actually a statue of Ty Cobb (from multiple readers). … The cover of the Phillies' 2022 media guide is a homage to the 1987 cover (from Jason Criss). … Here's a really fun thread on notable MLBers who wore numbers other than the ones they're usually associated with in their rookie seasons.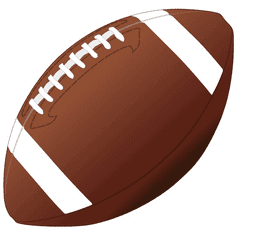 Football News: Longtime Denver sports columnist Woody Paige took shots at the new NFL draft caps in his latest column (from @ada_m_d). … New USC football coach Lincoln Riley is introducing "gold plate" helmet decals that players can earn for demonstrating hard work (from multiple readers).

Hockey News: Chicago came out with a logo celebrating Jonathan Toews's 1,000th NHL game (from @The_Big_GB). … Reader Kevin Rice was attending last night's Bruins/Devils game in Boston, when the scoreboard clock malfunctioned in the first period. While rebooting the scoreboard, the Devils' logo was replaced by the Capitals' logo, and later just the words "Maple Leafs" typed out.

Hoops News: The New York Times has a great piece on the different shades of blue each men's Final Four team uses as its primary color (from @DeadstockDan).

Soccer News: All three of Arsenal's 2022-23 jerseys were leaked yesterday (thanks, Phil). … A couple of Canadian Premier League teams, York United FC and Calgary Cavalry FC, have unveiled alternate kits (from Wade Heidt). … The new USL's W League has unveiled its ball (thanks, Jamie). … Also from Jamie, this article mentions that Washington Spirit winger Tinaya Alexander started celebrating goals last season at LSU by lifting up her shirt to reveal another shirt that said "Stop police brutality" — her father was killed by police — and plans to continue doing that in the NWSL. … One Knoxville SC of USL League 1 has unveiled a new alternate kit. $10 of each sale of the jersey will go to the United Way of Greater Knoxville (from multiple readers). … Another USL League 1 team, Tormenta FC, has unveiled an alternate kit (from Ed Zelaski). … The rest of these are all from Kary Klismet: Here's a graphic showing the evolution of the official balls of the World Cup. … Here's an overview of the shirts the clubs participating in this year's Copa Libertadores in South America will wear. … New home kits for FC Tucson of USL League One. … Borussia Dortmund will wear a new one-off kit this weekend. … New kits for Bolivia's Club Bolívar.

Grab Bag: The Mille Lacs Raiders, the combined sports teams representing Minnesota's Isle and Onamia High Schools, have unveiled new logos (from Kary Klismet). … The Wabanaki Alliance, the political advocacy group for Indigenous rights in Maine, has a new logo.
• • • • •
• • • • •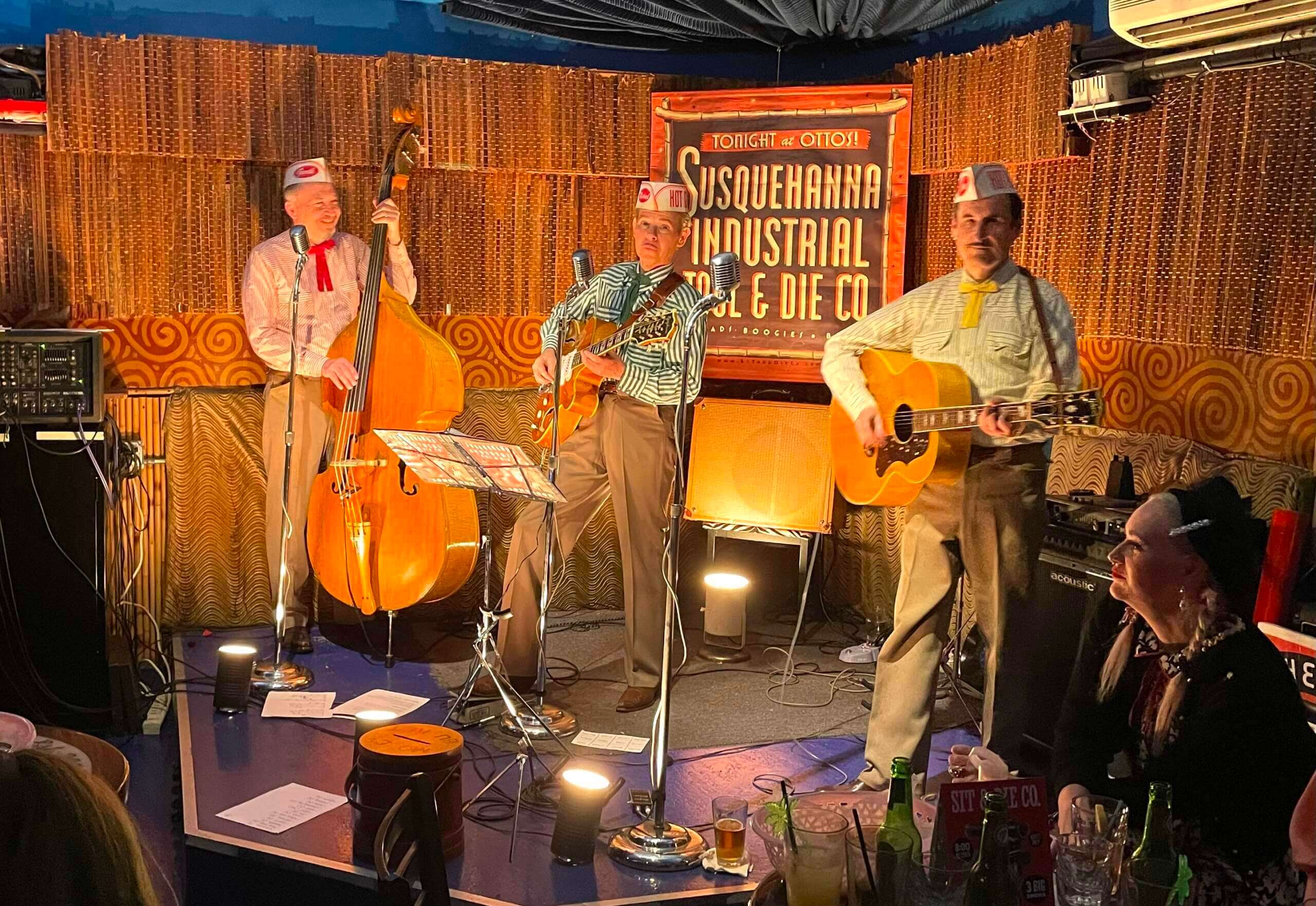 Click to enlarge

What Paul did last night: From late 2007 through early 2020, you could usually find me on the last Thursday night of every month at Otto's Shrunken Head in Manhattan, where my friends Susquehanna Industrial Tool & Die Co. had a longstanding monthly residency. There were friends I'd see there who I wouldn't see anywhere else, and the whole scene was a big part of the culture of my life.
The pandemic put an end to that, but last night SIT&DieCo were back, and so was I. It was great to catch up with so many old friends who I hadn't seen in over two years, and ditto for the Otto's staff (I don't think I've ever hugged the bouncer before). Otto's on the last Thursday of the month: It's like riding a bike.
• • • • •
Today is April Fool's Day. So if you see some outrageous-seeming uniform news, take a second think about the calendar before getting all excited and/or riled up about it. And then, if you think it's a prank, send it to Phil, who's compiling today's bogus uni news for tomorrow's post.
Speaking of which, that's a wrap for me. Enjoy Phil's weekend content, stay well, and I'll see you back here on Monday. Peace. — Paul