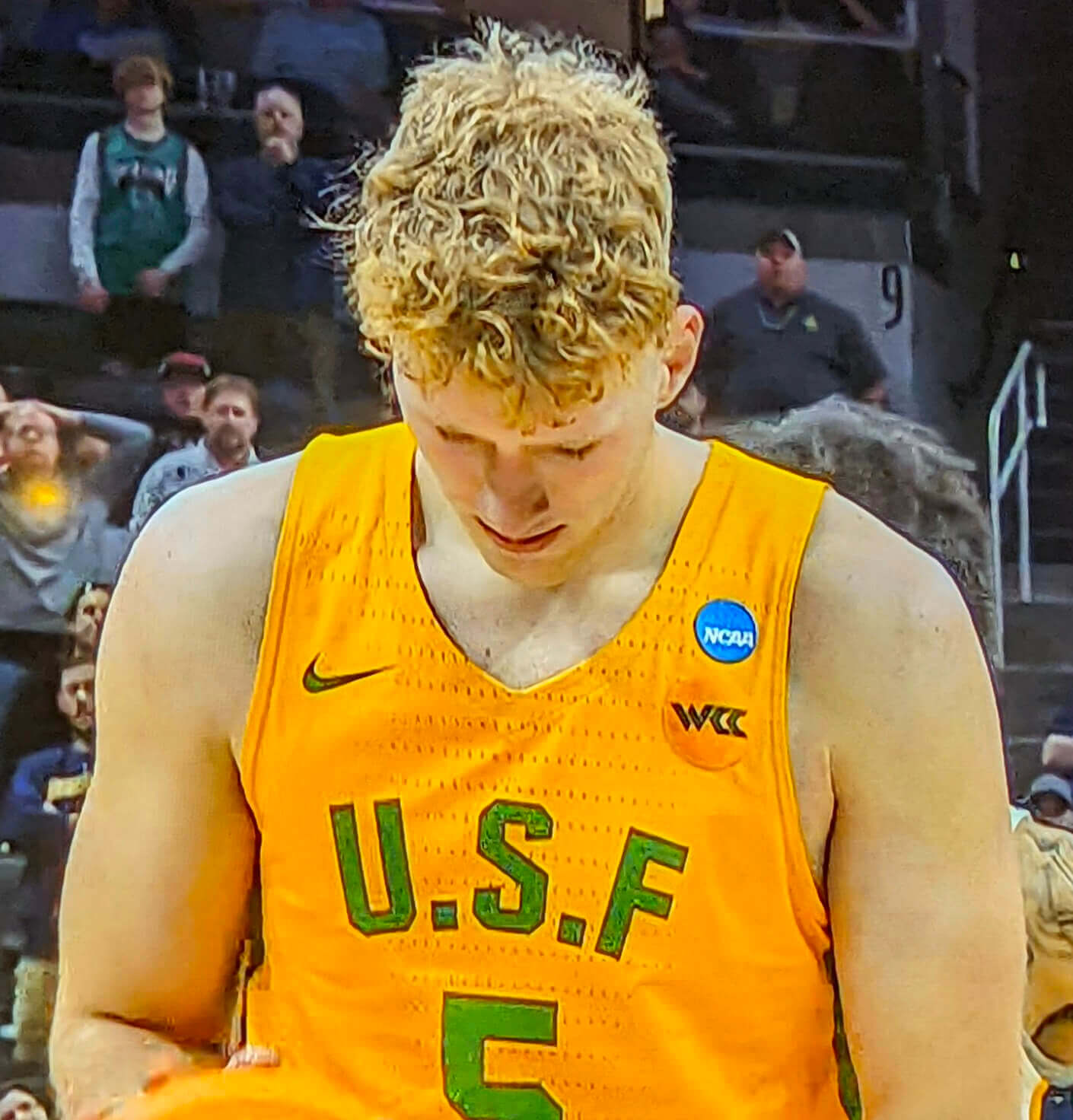 Click to enlarge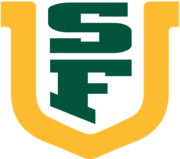 The San Francisco men's hoops team doesn't get much national exposure these days, so lots of fans freaked out yesterday when they tuned in for the team's NCAA tourney game and saw the two periods after "U" and "S" but no period after the "F."
Let's explore a bit of history. Did you know that USF actually won the NCAA title in 1955 and '56? It's true! Back then, they did have the third period, but it was almost comically far off to the side of the "F." If you look at this 1956 team photo, the period is so wayward that you can barely even see it on some of the players (click to enlarge):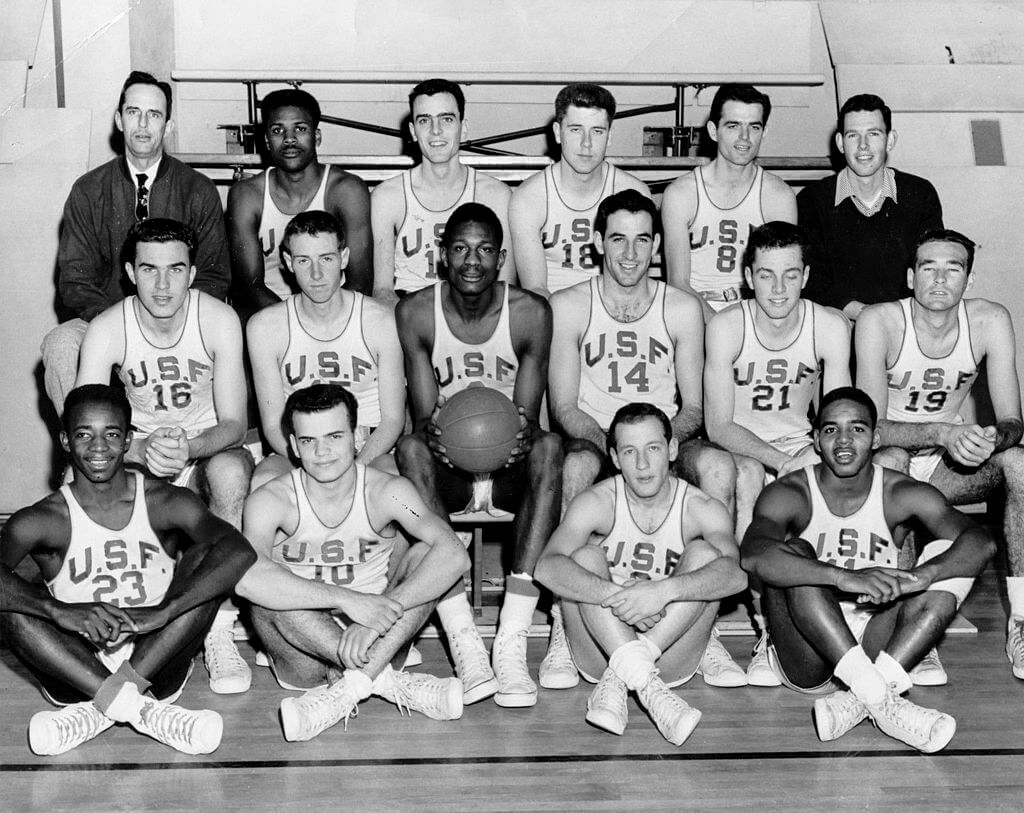 They kept that style into the 1960s, as seen in these shots of USF star Ollie Johnson: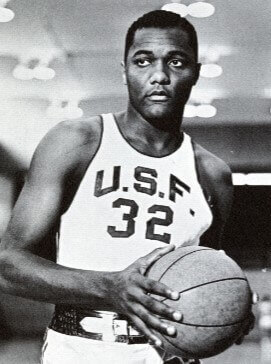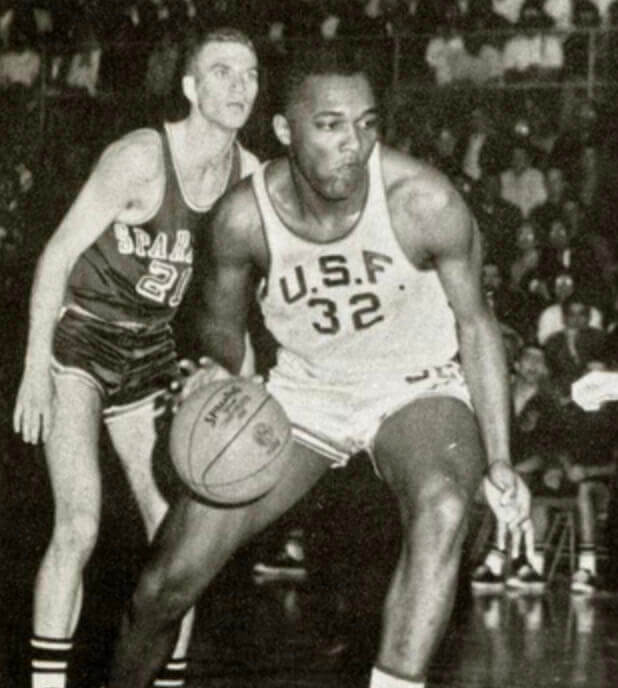 By the 1970s they were going with a tighter, more reasonably positioned period, as seen in this shot of Bill Cartwright: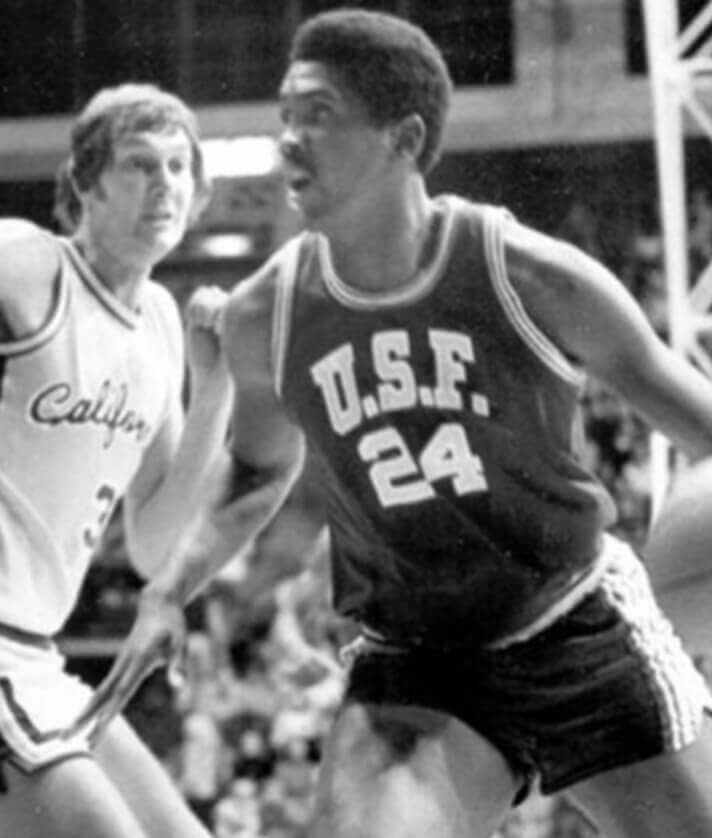 They stuck with that basic style, with slight variations, for decades. Here are two shots from 2011: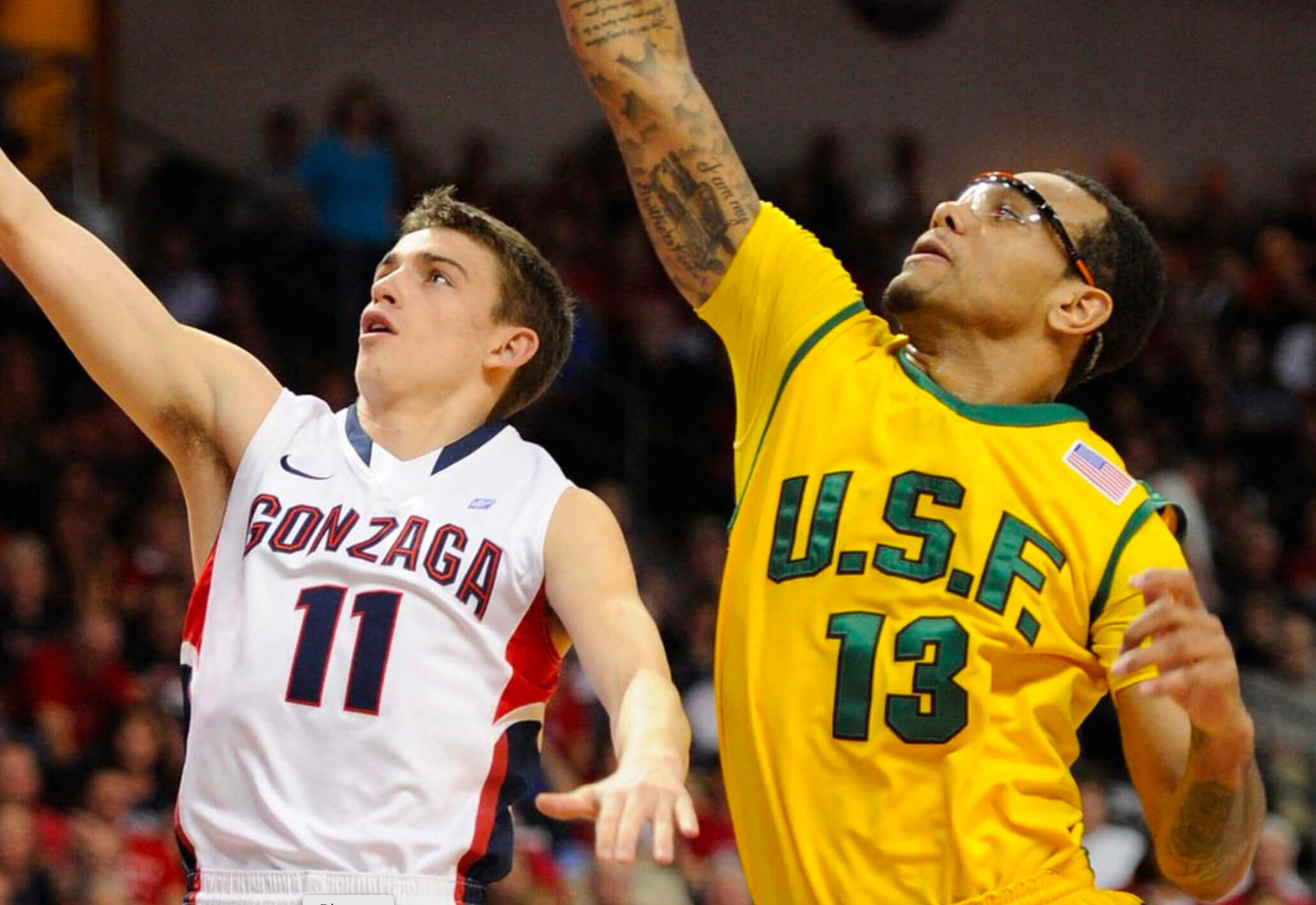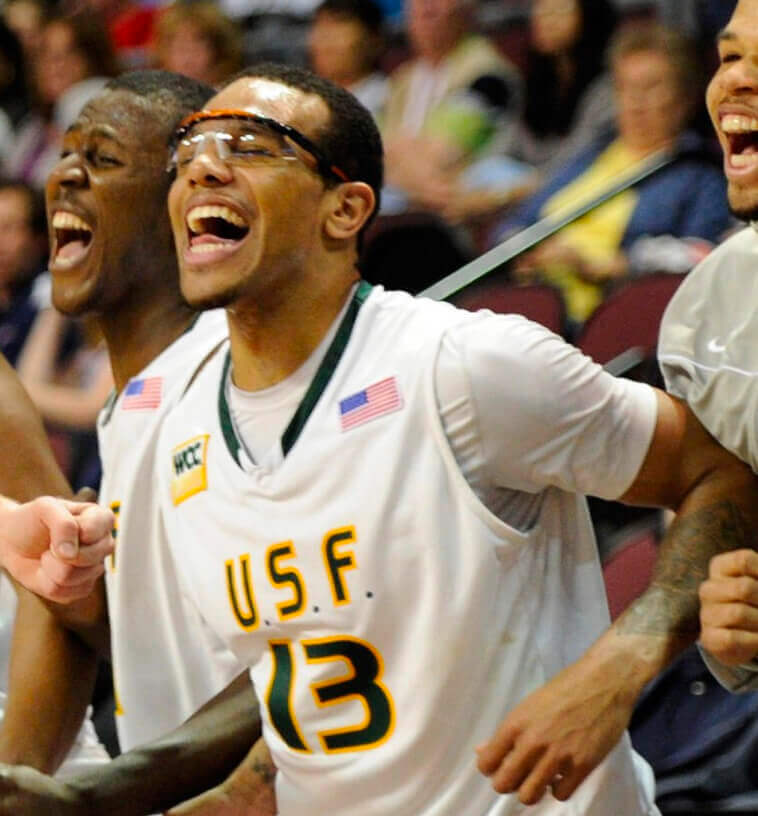 But several years ago — I think in 2016-17 — they dropped the third period. Here's a shot from that season: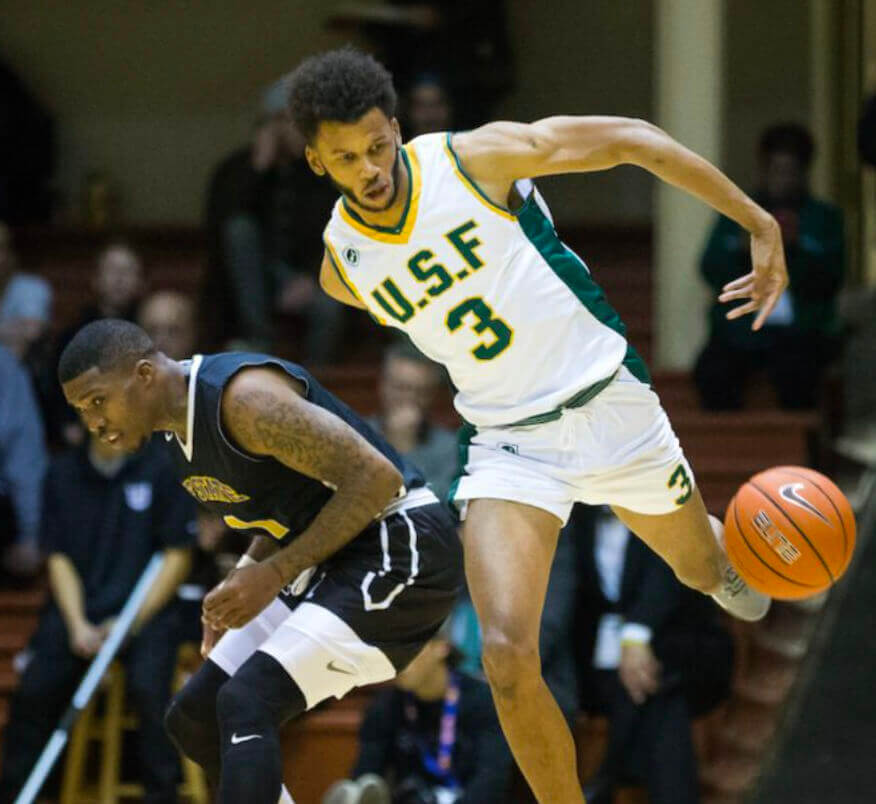 And that's how it has remained. Technically, of course, it's wrong, but the idea from a design perspective is that it's more visually symmetrical.
The obvious solution, it seems to me, is to just go with no periods, but maybe they don't want to be mistaken for South Florida, which has the same acronym and a similar color scheme.
Anyway: San Francisco lost to Murray State last night, so people who were triggered by the missing period in yesterday's game won't have to suffer through that again for the remainder of March Madness. Meanwhile, I thank everyone who gave me an excuse to write about another team that wears green!
• • • • •
• • • • •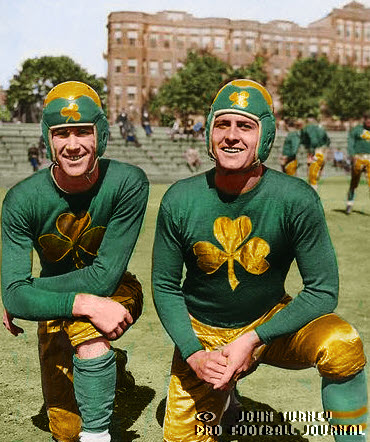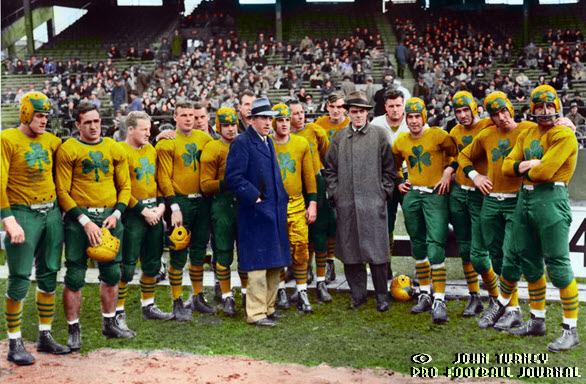 And speaking of green: Lots of people have suggested worthy green-clad teams that were left off of my list of the greatest green uniforms of all time, but the one I feel really bad about overlooking is the Boston Shamrocks, who played for two years in the late 1930s. As these colorizations by John Turney make clear, they were the emerald bomb!
• • • • •
• • • • •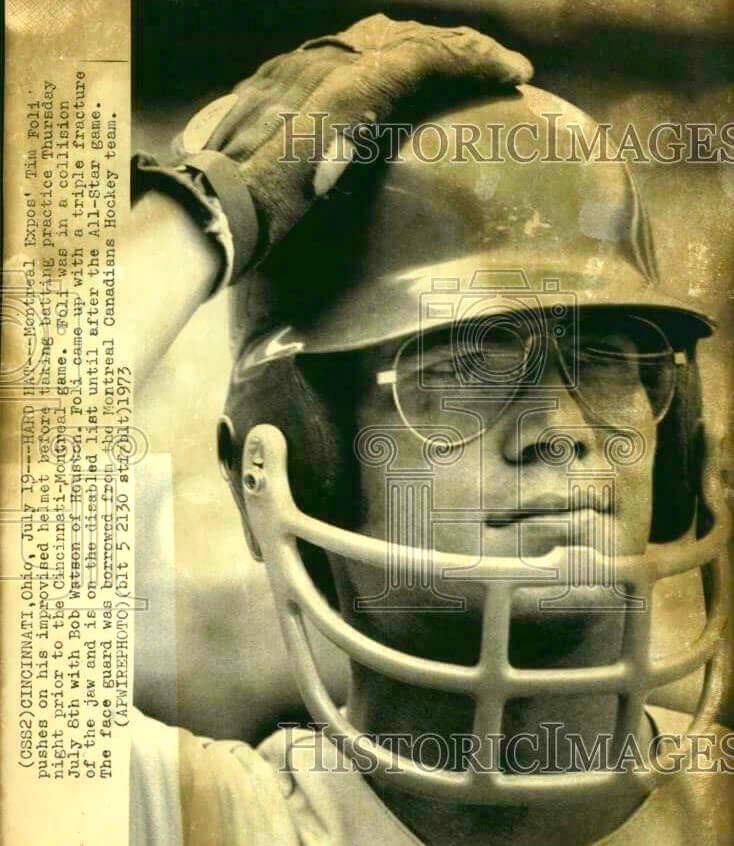 Click to enlarge
Another masked man: I've long been intrigued by MLB players who've worn facemask attachments on their batting helmets and am pretty well-versed in the history of that phenomenon, but I'd never seen this 1973 photo of Expos shortstop Tim Foli wearing a Dungard mask (with the center vertical bar apparently sawed off!) until Twitter-er @weirdsportmerch brought it to my attention yesterday.
After a bit of research, here's what I determined:
• On July 8, Foli broke his jaw in an on-field collision with Houston's Bob Watson.
• By July 18, Foli was getting restless and "going crazy" while waiting for his jaw to heal, so he convinced manager Gene Mauch to let him work out with the team in Cincinnati the following day. According to that linked article:
Mauch and general manager Jim Fanning are reluctant to let Foli risk further injury, but rather than argue they agreed to a compromise.

Foli visited Canadiens' trainer Eddy Palchack and tried on the various masks and helmets which have been used by hockey players. Eventually, Tim chose a modeal which has been used by J.C. Tremblay, Rejean Houle, Jacques Laperriere, and Bobby Hull.
• On July 19, Foli joined the Expos in Cincinnati and wore the mask-equipped helmet. This is when the wire photo at the top of this section was taken. The photo appeared in many newspapers the following day.
• On July 23, The Montreal Gazette reported that Foli was no longer wearing his mask during the previous day's workout.
• On Aug. 8, exactly one month after sustaining the broken jaw, Foli returned to the lineup.
So this mask is apparently something that Foli wore only while he was still on the DL, not during a game, which helps explain why I wasn't aware of it before. That wire photo might be the only visual evidence of it!
That was some fun sleuthing. Hope you enjoyed it as much as I did.
(Big thanks to @weirdsportmerch for sending me down this rabbit hole.)
• • • • •
• • • • •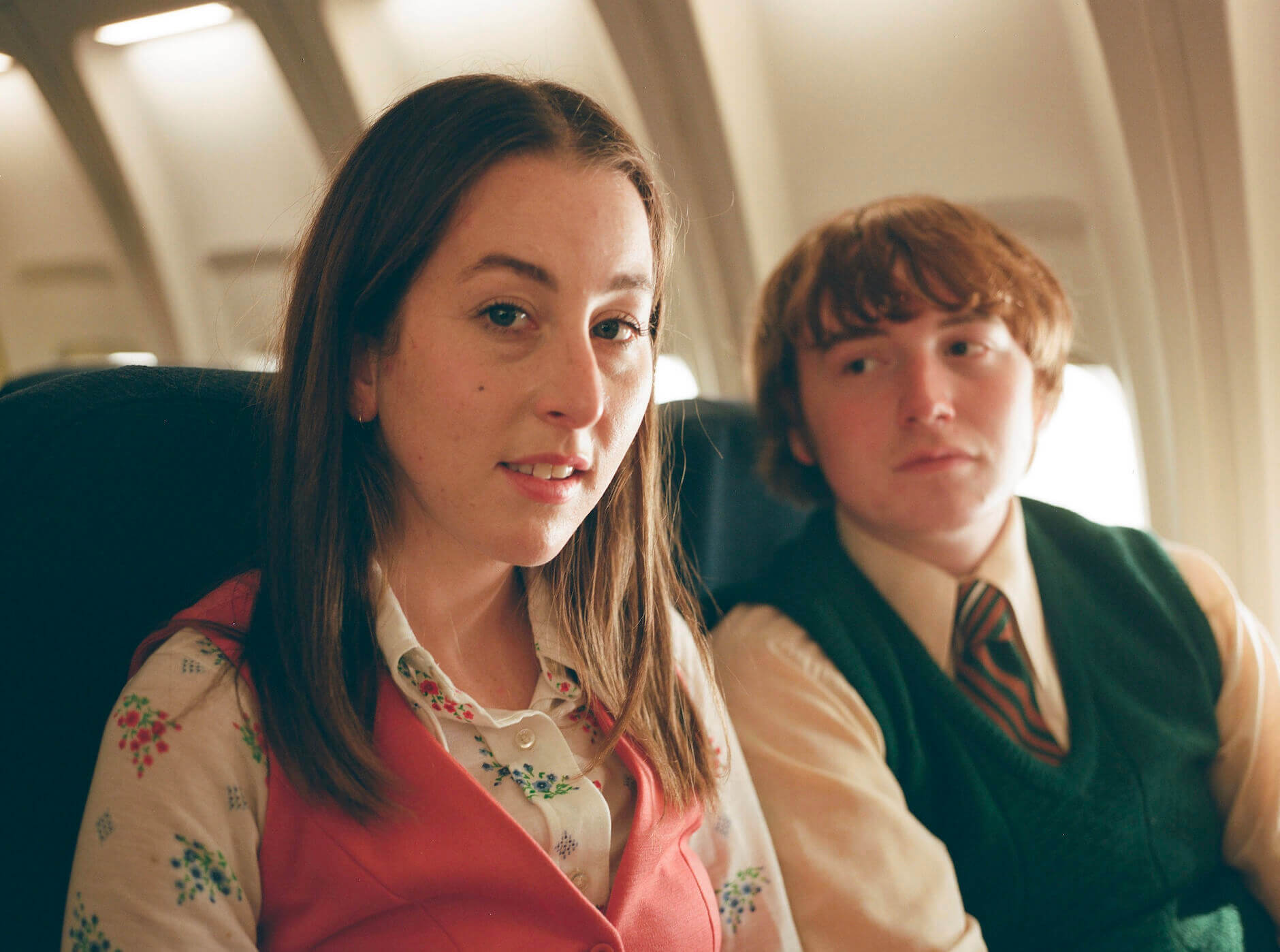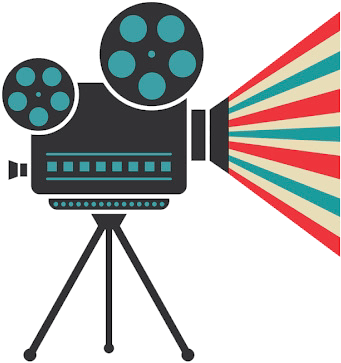 Uni Watch Screening Room: I like almost all of Paul Thomas Anderson's movies, but for some reason I didn't get around to watching his latest, Licorice Pizza, until yesterday afternoon, even though it came out four months ago. It was worth the wait. A very strange and endearingly improbable love story set in mid-1970s L.A., it features very endearing performances by the two leads, a hilarious supporting bit by Tom Waits (who rescues an otherwise pointless subplot), great period costumes and haircuts, lots of saturated color (the cinematographer used older lenses to create that 1970s feel), and an unhurried pace that results in a very pleasant 2¼-hour runtime.
My favorite thing about the movie is that the two leads — both making their onscreen debuts (although one is a seasoned live music performer and the other is the son of a famous actor) — both have very imperfect, very human faces. I don't mean to say they're unattractive, but they don't have the usual Hollywood look, and that makes them much more relatable. The camera spends a lot of time fixating on those faces at very close range — the movie is full of lingering close-ups — and it totally works. Not an "important" movie like some of Anderson's other titles (and there are a couple of insensitive/offensive bits that may be period-appropriate but still seem ill-advised), but definitely a good piece of work. Recommended.
• • • • •
• • • • •
The Ticker
By Anthony Emerson

Ukraine News: McDonald's shuttered its Russian restaurants last week in protest of the invasion of Ukraine. Uncle Vanya, another fast food chain in the country, has sensed an opportunity and filed a trademark on a new logo, one that looks exactly like the golden arches. The golden arches are flipped on their side to create the Cyrillic letter "В," which makes the "V" sound in Russian. The trademark filing also shows Uncle Vanya adopting McDonald's red-and-yellow color scheme (from Max Weintraub).

Baseball News: Here's a very good view of Cardinals INF Julio Gonzalez's double-decker FNOB from 1982. Although there were no other Gonzalezes on the Cards' roster that season, SS Jose Gonzalez was with the the team in spring training, which presumably explains the FNOB (from our own Jerry Wolper). … Here's a good look at the Orioles' Camden Yards 30th-anniversary patch (from multiple readers). … The Red Sox wore green jerseys and caps while the Twins wore green caps during yesterday's Grapefruit League curtain-raiser in Fort Myers. … The Cubs and White Sox also wore green caps during their Cactus League matchup. … The D-backs and Rockies also wore green caps, plus Rockies skipper Bud Black went the extra mile by wearing a green belt. … After first being announced as wearing No. 5, new Brewers OF Andrew McCutchen switched to No. 24, with Hunter Renfroe agreeing to give up the number and take No. 12 (from Garrett Van Auken).

NFL News: Newly acquired Commies QB Carson Wentz wore his new team's colors at his introductory press conference yesterday (from Andrew Cosentino). … The Panthers have the best-looking unis in the league, if you believe a survey conducted by a betting website I never heard of (from Kary Klismet).

Hockey News: Here's a piece on various inconsistencies on Islanders sweaters as the team transitioned out of the fishsticks era. … Here's a behind-the-scenes story about the Sabres' decision to wear basketball uniforms from the movie Semi-Pro on their way to their recent Heritage Classic game against the Maple Leafs in Hamilton, Ontario (from Kary Klismet). … The ECHL's Rapid City Rush have unveiled Military Appreciation Night unis. … The Maple Leafs wore their Toronto St. Pats throwbacks for St. Paddy's Day last night. … Looks like there might've been some wet paint on the crossbar in Philly last night, at least judging by the red stain on the back of Preds G Juuse Saros's jersey (from Bob Sullivan). … In that same game, the Flyers wore a jersey patch to mark C Claude Giroux's 1,000th NHL game.

NBA News: It might be the angle, but it appears that the elements on the back of Pistons F Saddiq Bey's jersey had some centering issues last night (from Greg Hartung).


Soccer News: New corporate name for Hartford's Dillon Stadium, home of the USL Championship's Hartford Athletic (from multiple readers). … Real Madrid have new fourth kits, celebrating the club's 120th anniversary (from Kary Klismet). … Also from Kary, Colombian club Atlético Junior has new kits. … The NWSL's Portland Thorns have unveiled their new kits (from our own Jamie Rathjen). … The Canadian Premier League has unveiled the new kits for all member clubs (from Wade Heidt). … In another new move, the reigning CPL champion will wear a gold maple leaf above their crest, while former champions will wear a patch indicating how many titles they've won (from Germán Cabrejo). … The official Twitter account for AFC Richmond, the fictional soccer club depicted in Ted Lasso, got in on the St. Patrick's Day fun by claiming the team wore green in 2007, leading to the players being unable to find each other on the pitch (from multiple readers).

Grab Bag: McLaren F1 driver Lando Norris has a new helmet ahead of this weekend's Bahrain Grand Prix, the first of the 2022 season (from Kary Klismet). … The National Lacrosse League's San Diego Seals will wear helmets designed by children with Down syndrome for their Down syndrome awareness night (from Wade Heidt).
• • • • •
And that'll do it for this week. Stay well, enjoy the vernal equinox and Phil's weekend content, and I'll see you back here on Monday. Peace. — Paul