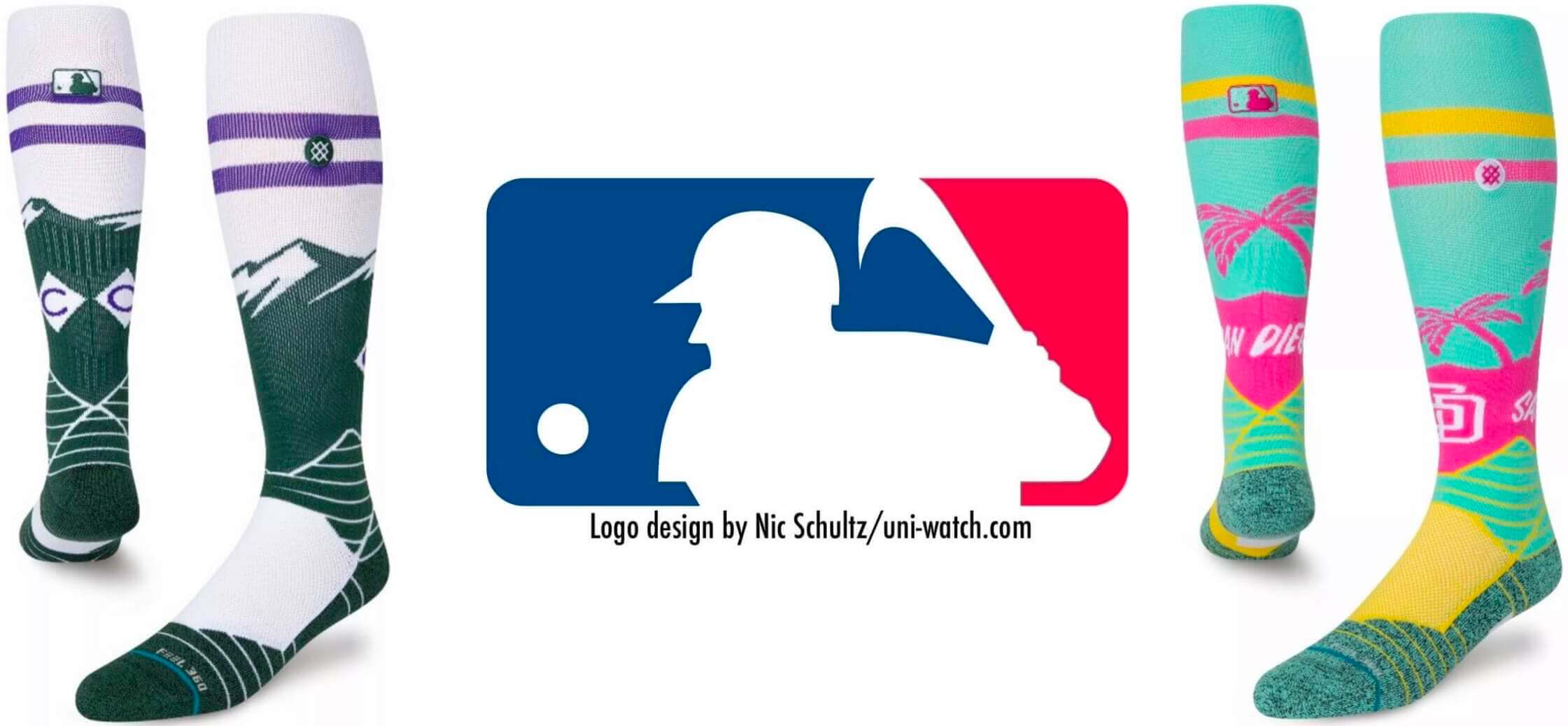 Good morning! Today I want to expand upon an item that Phil had in yesterday's Ticker: the apparent leak of the Rockies' and Padres' City Connect socks.
A quick refresher course, just to bring everyone up to speed: MLB's City Connect program launched last season. Seven teams participated — the Red Sox, Marlins, Giants, Cubs, White Sox, Diamondbacks, and Dodgers. The plan is for another batch of teams to get the CC treatment this season (assuming there is a season) and for the remainder of MLB teams to get on board in 2023.
No official announcement has yet been made regarding which teams are getting CC alternates this year. As recently as last Thursday, I asked a clued-in source if they knew which teams would be joining the program in 2022 and was told, "Nope — they're keeping that info under wraps."
But on Saturday, several Twitter-ers began sharing images that they said were leaks of the Rockies' and Padres' CC socks. I asked one of these Twitter-ers, @elibroz, what his source was. He replied, "Stance put them on their website as the '2022 City Connect OTC Socks' but quickly took them down." I haven't been able to confirm that, but for now let's believe it's truthful. (Full disclosure: I admit that I want to believe in this leak because I'm pretty sure it would be our first-ever case of leaked socks. The absurdity of a potential leak coming from a uni element that won't even be visible on most of the players, because they'll be going low-cuffed, seems suitably ridiculous for the merch-driven uni-verse in which we now find ourselves. That said, we should all maintain a healthy skepticism until the leak is confirmed.)
Let's start with the Rockies. Naturally, I'm intrigued by the use of green (my favorite color alongside my least-favorite color!). What might that be signifying? Longtime Ticker-submisson Kary Klismet lives in Denver and is a big Rockies fan, so I asked him if he any insights about what the Rockies might be up to with this design. Here's his characteristically thorough response:
I have two initial thoughts on what could be driving the Rockies' use of green. First, Colorado's license plates have historically featured a green/white color palette with a mountain skyline in the background: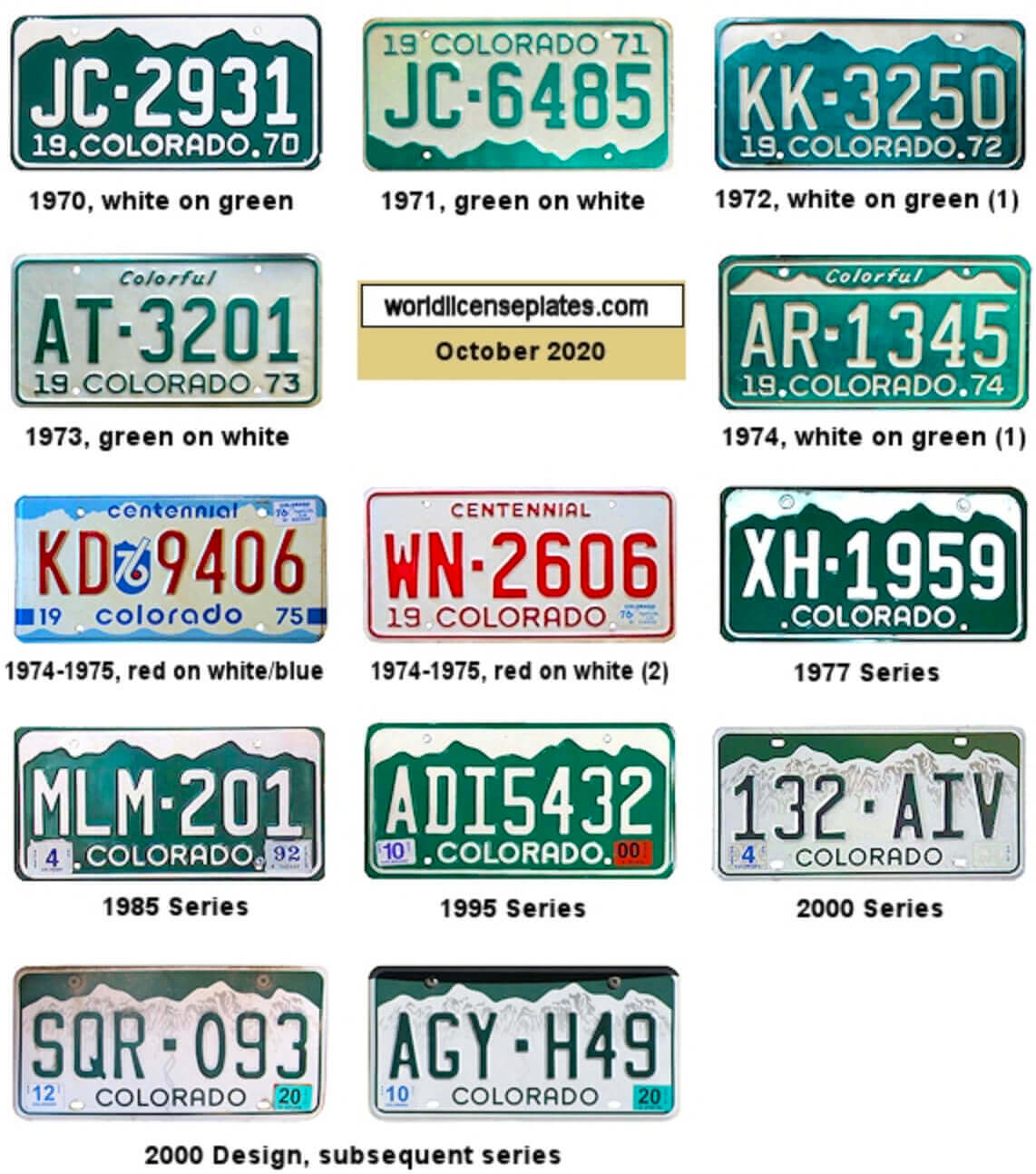 The license plate design is well-incorporated into the state's culture. It's often seen on merchandise, especially T-shirts and bumper stickers featuring the word "Native," to signify one's Colorado bona fides: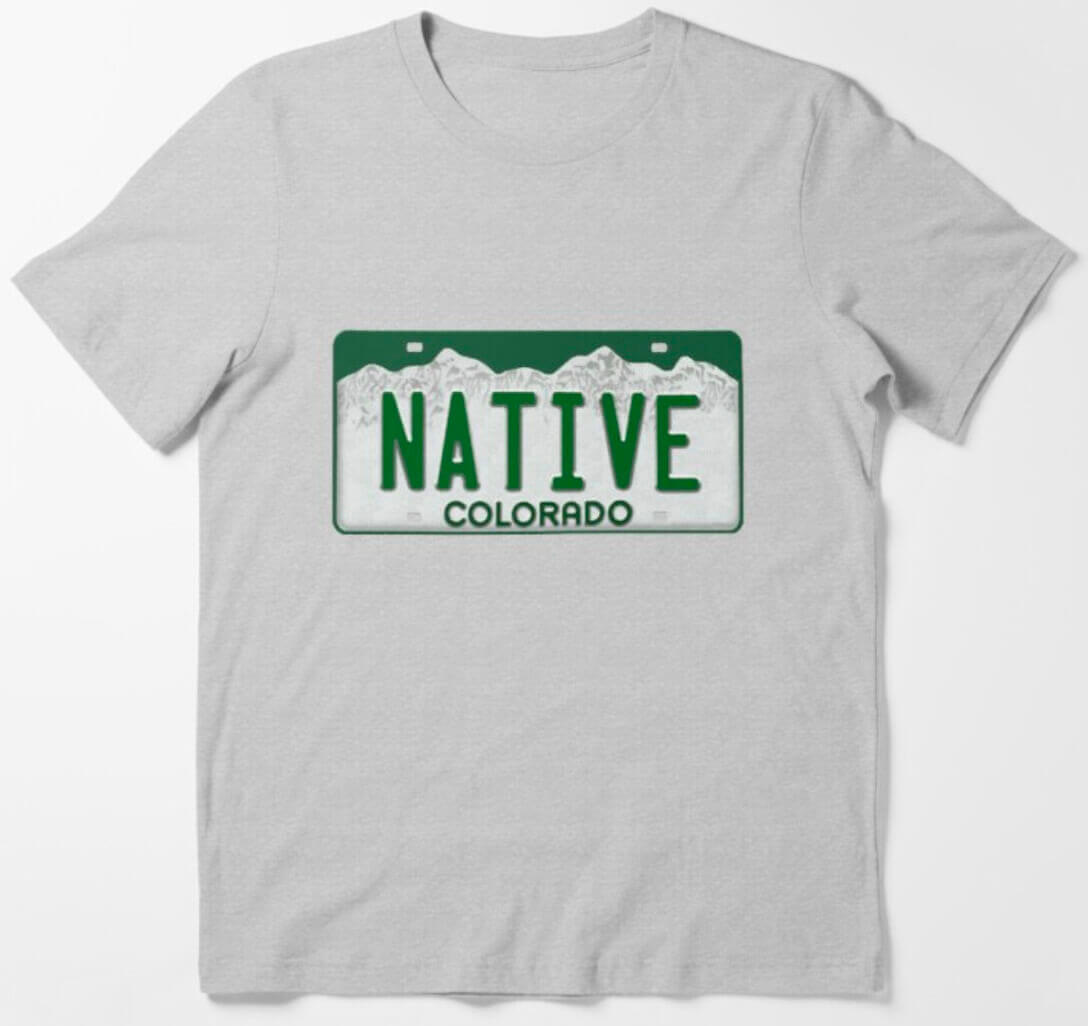 Second, Coors Field prominently features green in its color scheme. For starters, the ballpark's logos include green: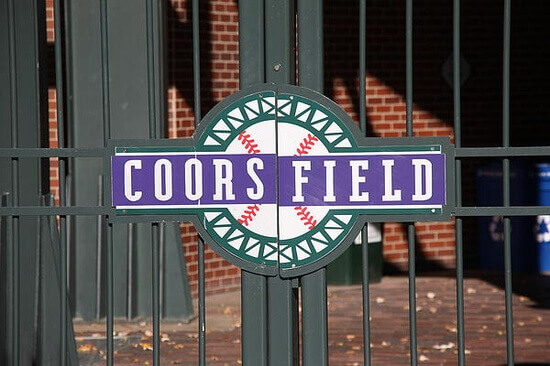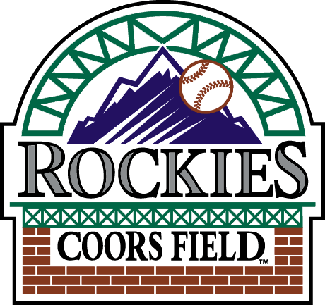 In addition, the painted metal scaffolding/girders are green, and so are the seats (except for the row of seats at the 5,280′ elevation mark, which are famously purple):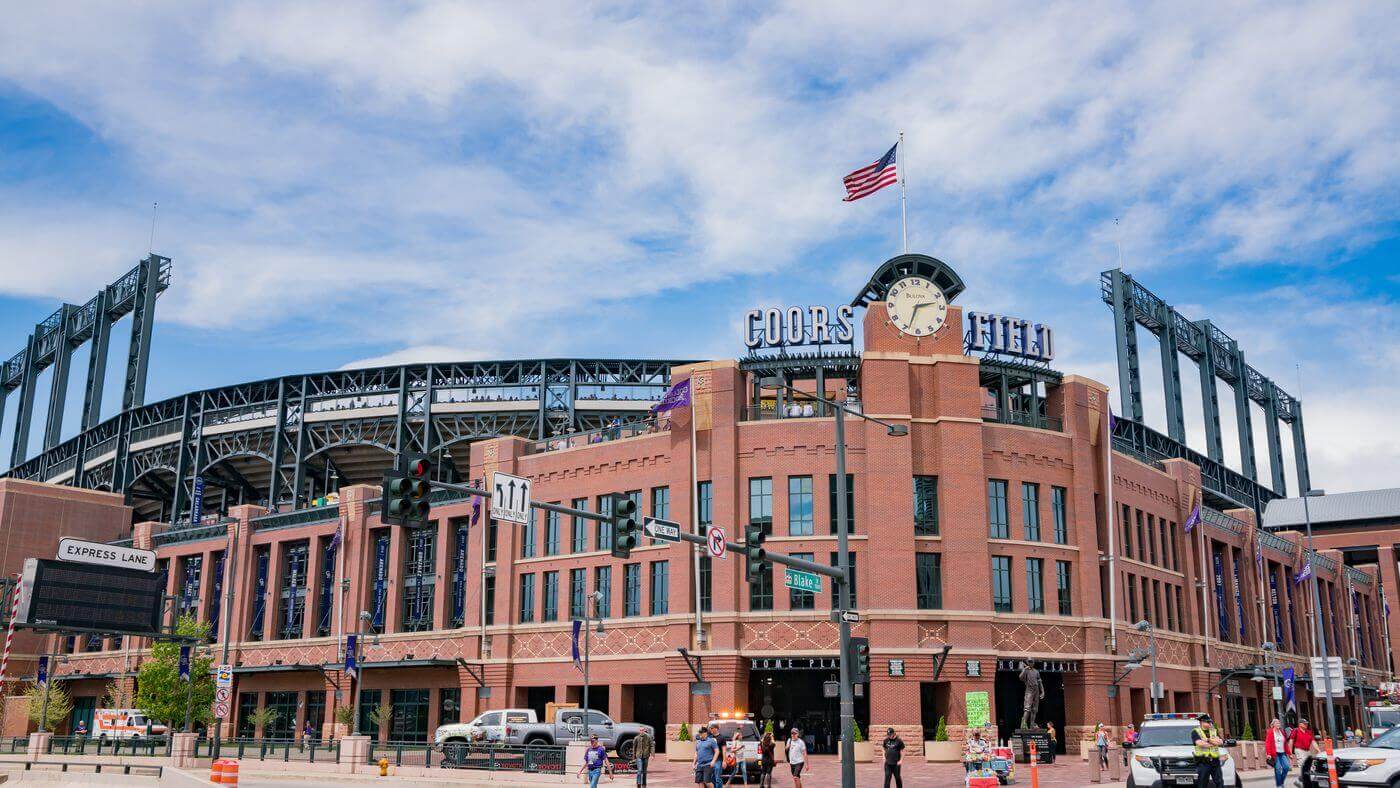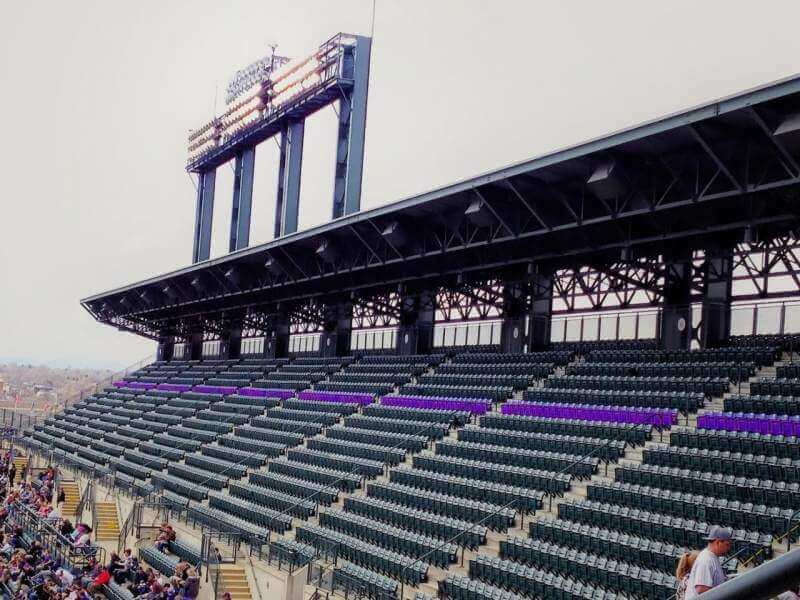 Green has also been used for Coors Field staff apparel: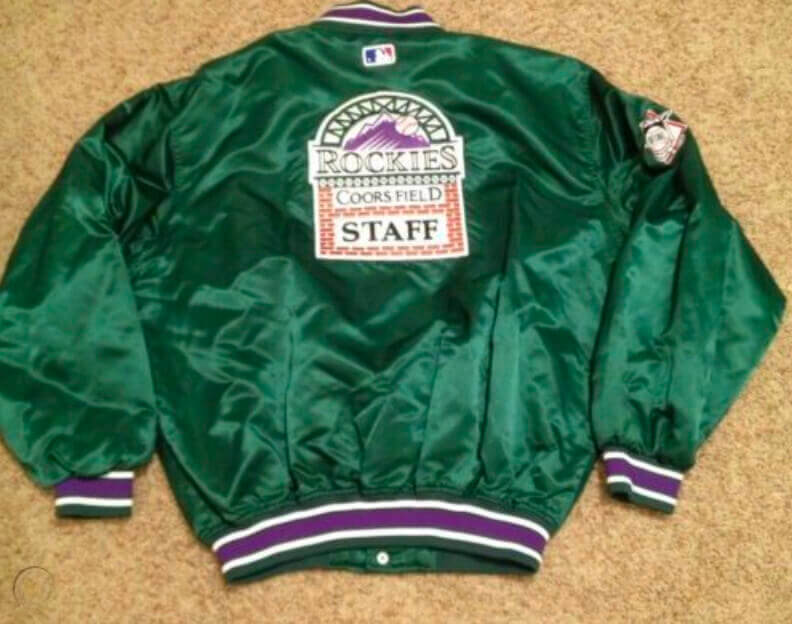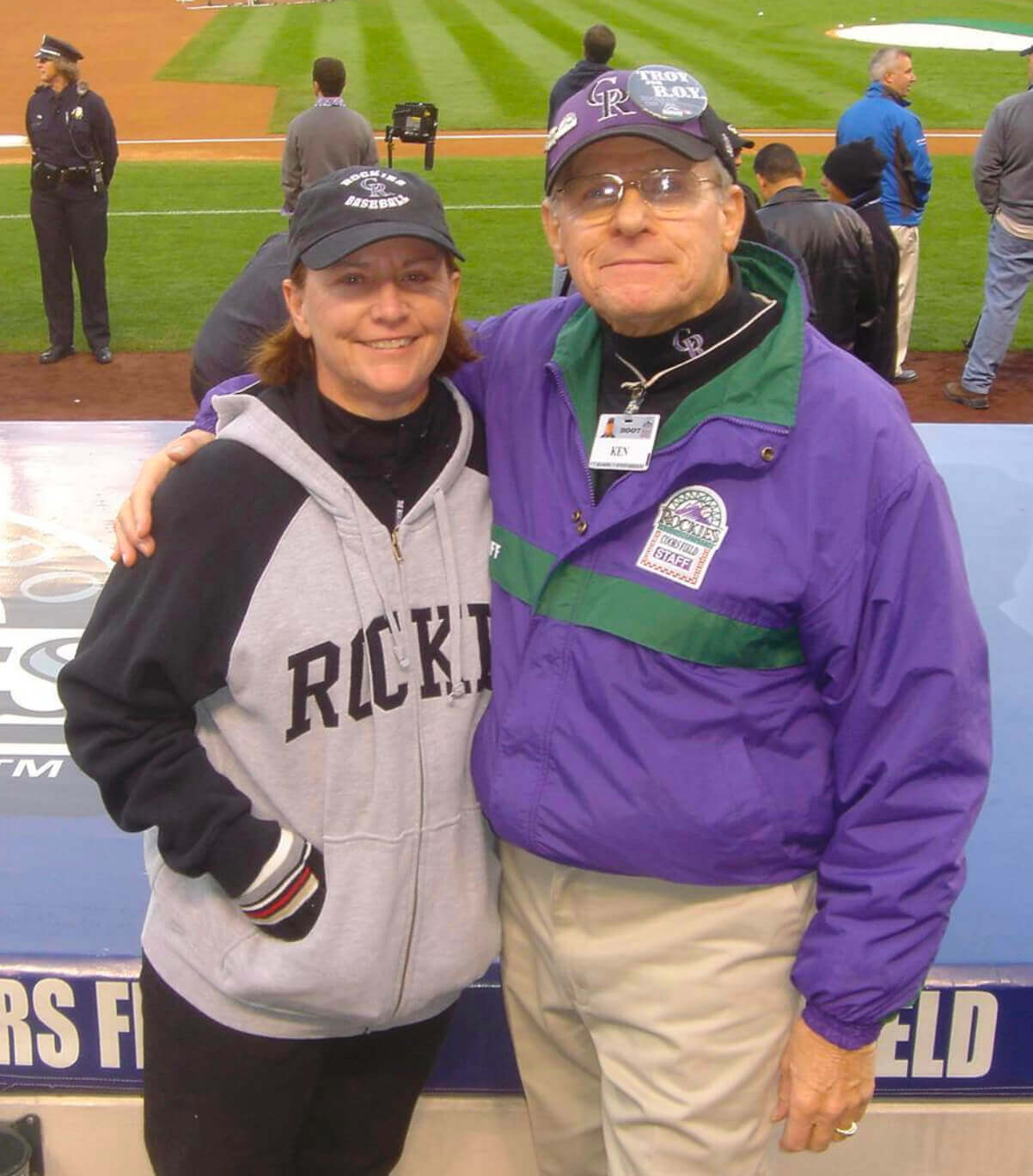 And when the All-Star Game first came to Coors Field in 1998, green was prominently featured in the logo and also on the jerseys worn by National League players for the Home Run Derby that year: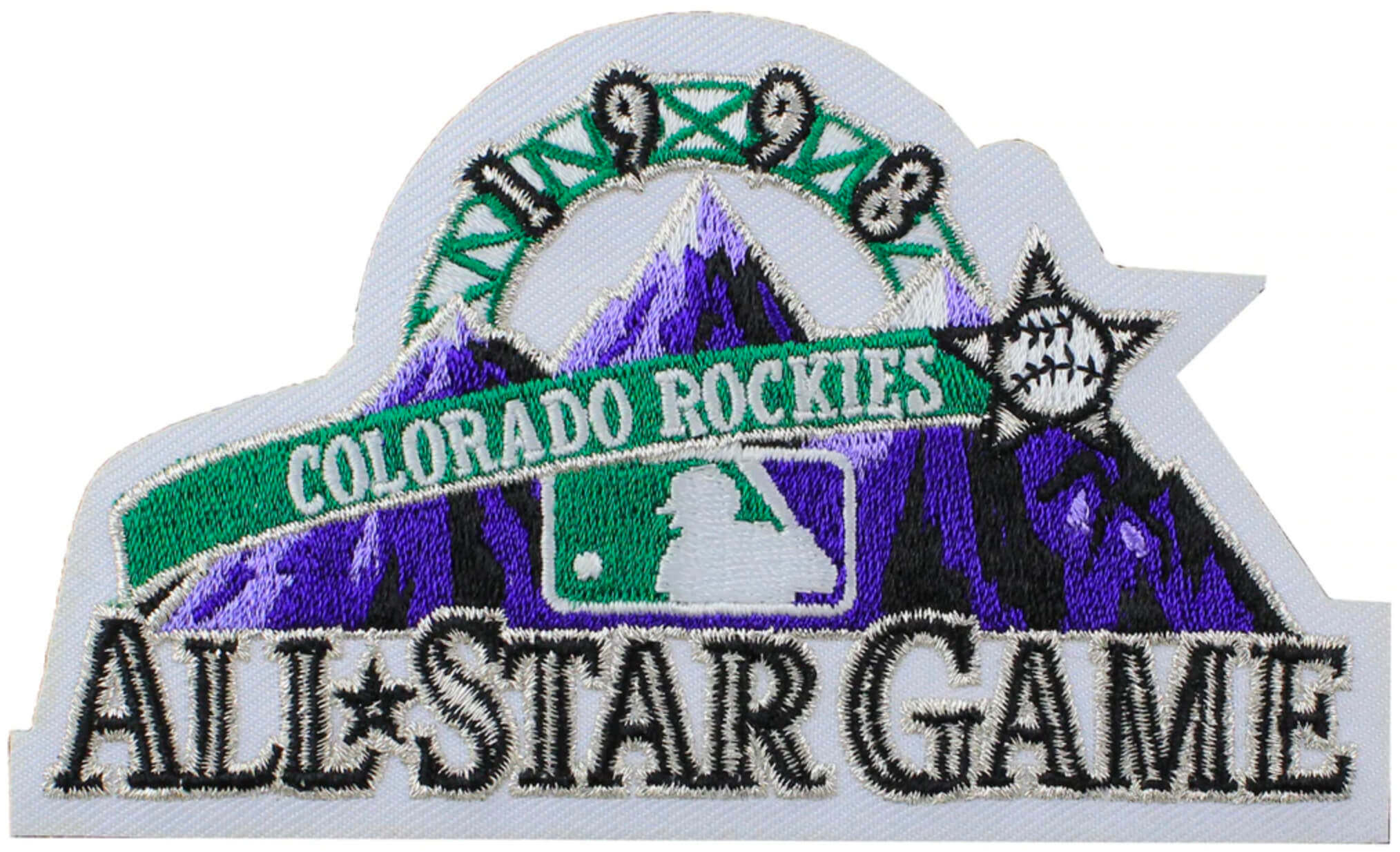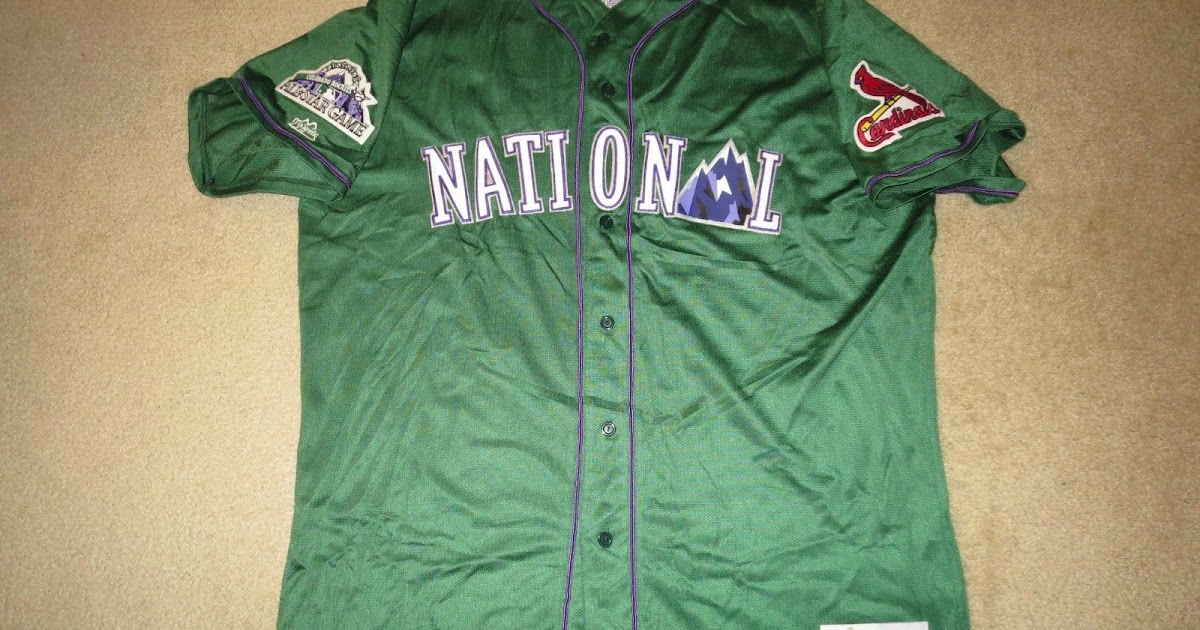 So green clearly has an established place in the visual identify of the state, the team, and the ballpark.
Wow — fantastic info there from Kary! Please join me in thanking him for his insights.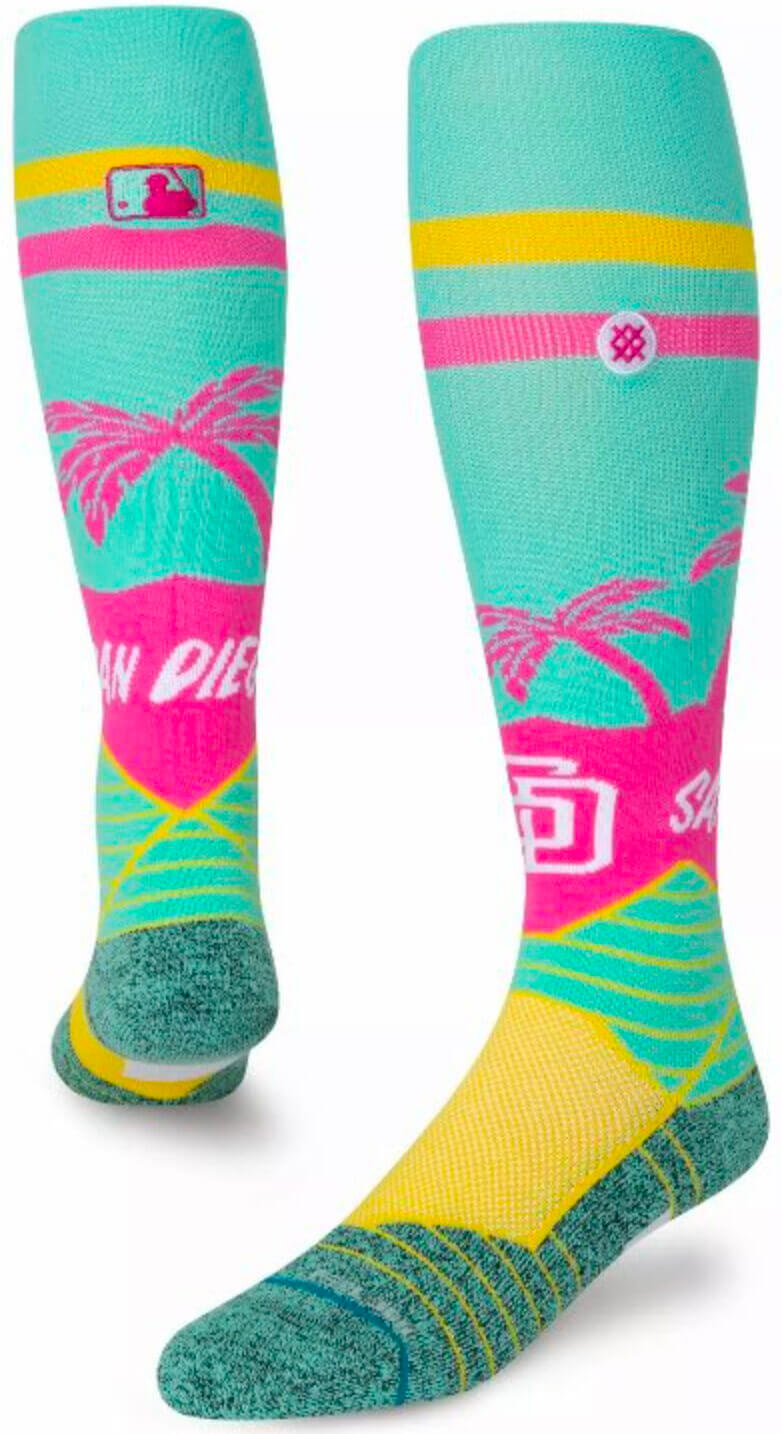 As for the Padres design, I emailed a few San Diego folks yesterday to see if they could read the tea leaves for us, but I didn't hear back from them in time for today's blog post. (Apparently some people have better things to do on the weekend than deciphering uni leaks of questionable legitimacy for a baseball season that might not even take place, go figure.)
In any case, the colors obviously bear no resemblance to the Padres' color scheme — if anything, they look very Miami, right? On the other hand, the sock colors are at least somewhat similar to the colors of the NWSL's San Diego Wave, and I also saw someone speculating that the sock hues might be meant to evoke the kaleidoscope of colors found at Del Mar Racetrack, which is just north of San Diego. But whatever the colors represent, I think it's fair to say that they don't bode well for the full uniform. Or to put it another way: Yikes!
• • • • •
• • • • •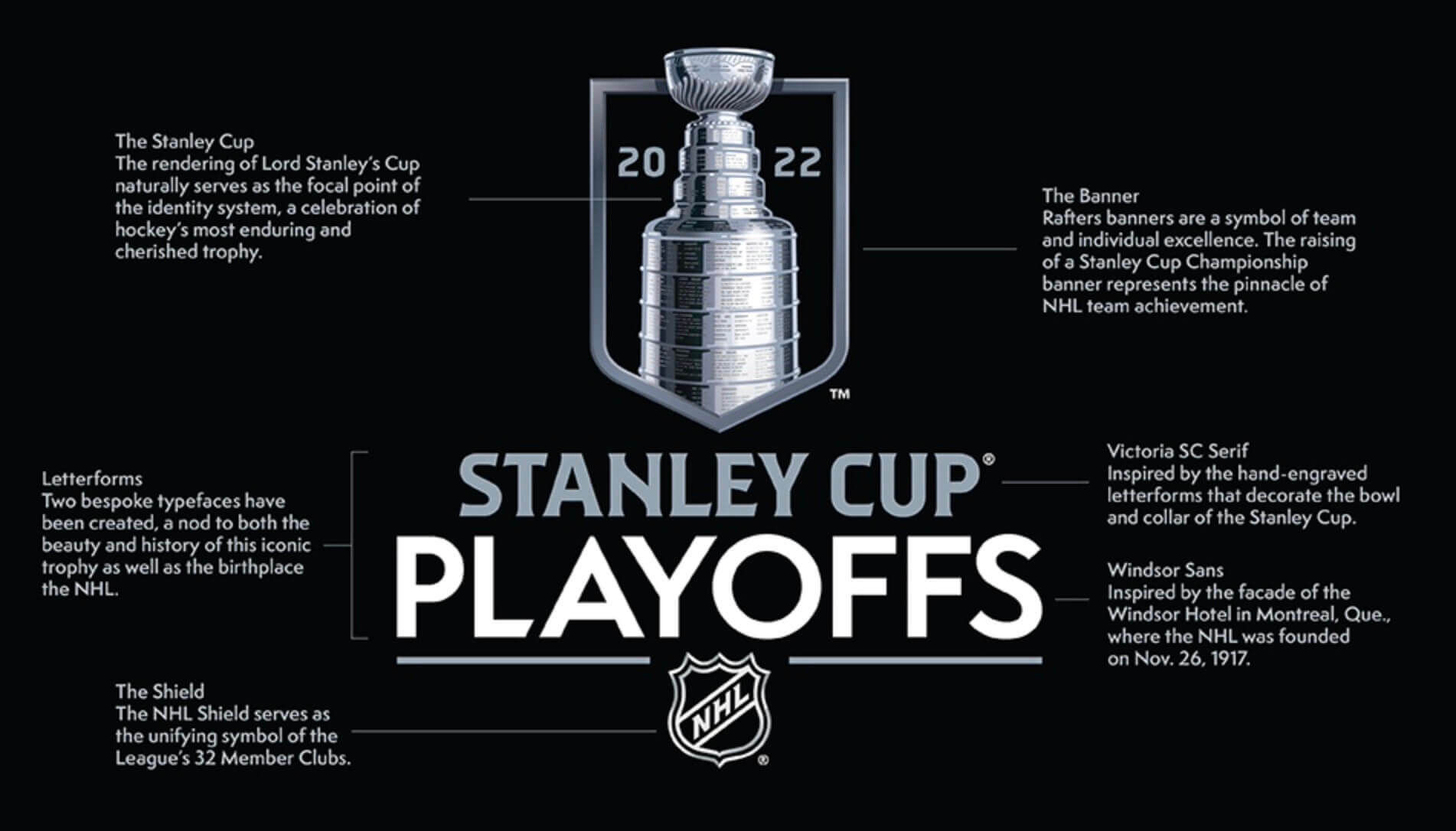 Click to enlarge
New NHL postseason logo: The NHL this morning released the new design you see above for the Stanley Cup playoffs. As usual, the "storytelling" is absurd, but the design itself isn't bad. Additional info here and here.
• • • • •
• • • • •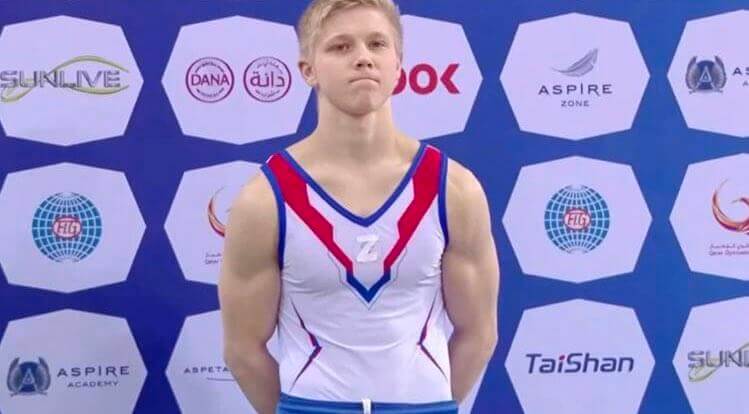 My country, right or wrong: We're continuing to see the uni-verse present lots of protests of the Russian invasion of Ukraine (there's a fresh batch in today's Ticker), but Russian gymnast Ivan Kuliak turned the tables yesterday by wearing a "Z" on his chest — a symbol in support of the invasion — during the medal ceremony at the Apparatus World Cup in Doha, Qatar. As explained in this article (which has lots of additional background info — recommended):
The "Z," a letter that does not exist in the Cyrillic Russian alphabet, is regarded as particularly incendiary given [that] it has been seen daubed on Russian tanks and vehicles in Ukraine and has come to symbolize support for president Vladimir Putin and the invasion.
For Kuliak, who won the bronze in the parallel bars event, the gesture wasn't just an expression of Russian nationalism — it also appeared to be a way of trolling the gold medalist, Illia Kovtun of Ukraine. Kuliak is now facing disciplinary action from the sport's governing body.
(Big thanks to Paul Friedmann for this one.)
• • • • •
• • • • •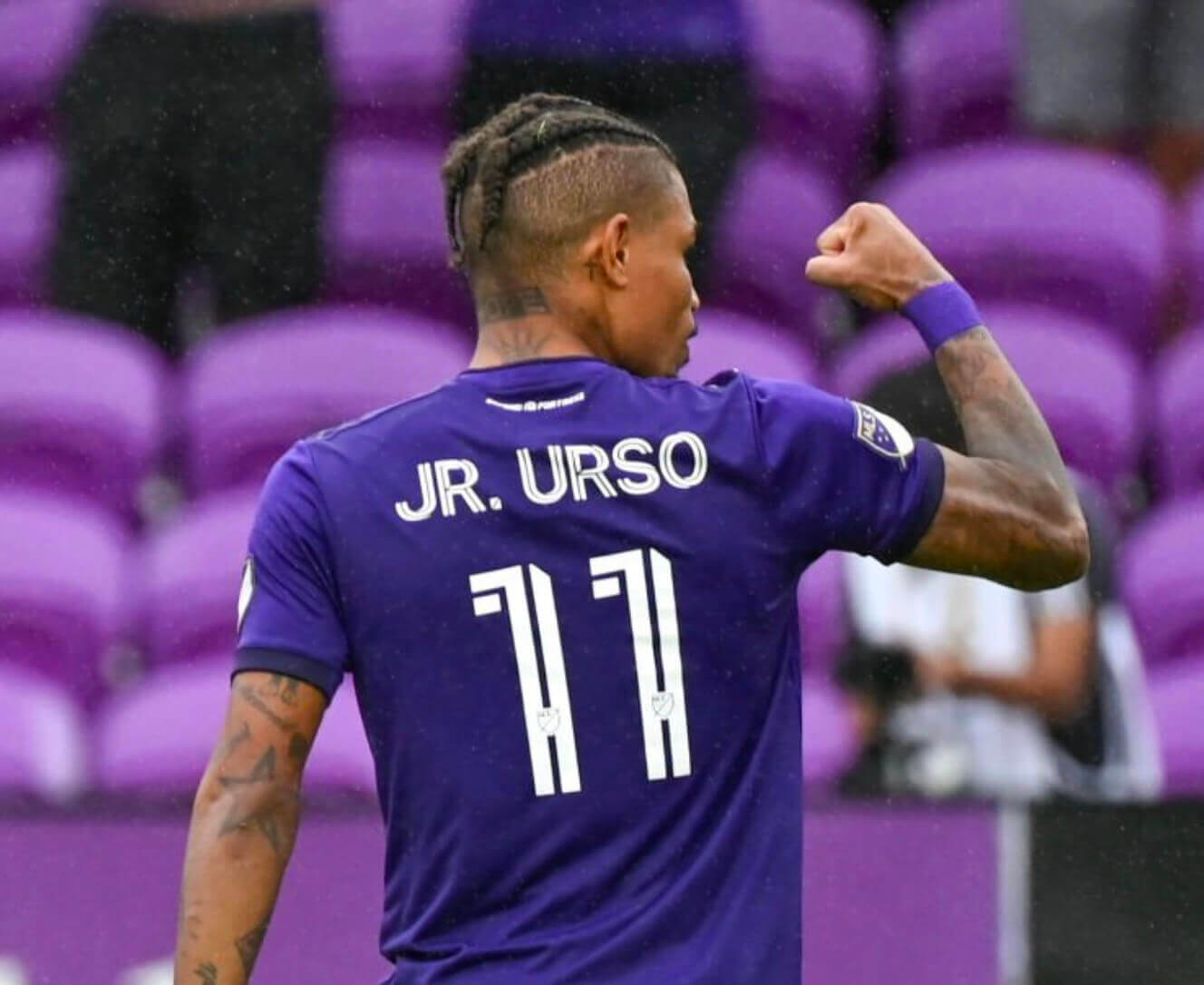 Odd NOB: The player shown above is Orlando City midfielder Ocimar de Almeida Júnior, but he goes by Júnior Urso — hence the strange situation of having "Jr." at the front of his NOB!
(My thanks to Tom Donnelly for this one.)
• • • • •
• • • • •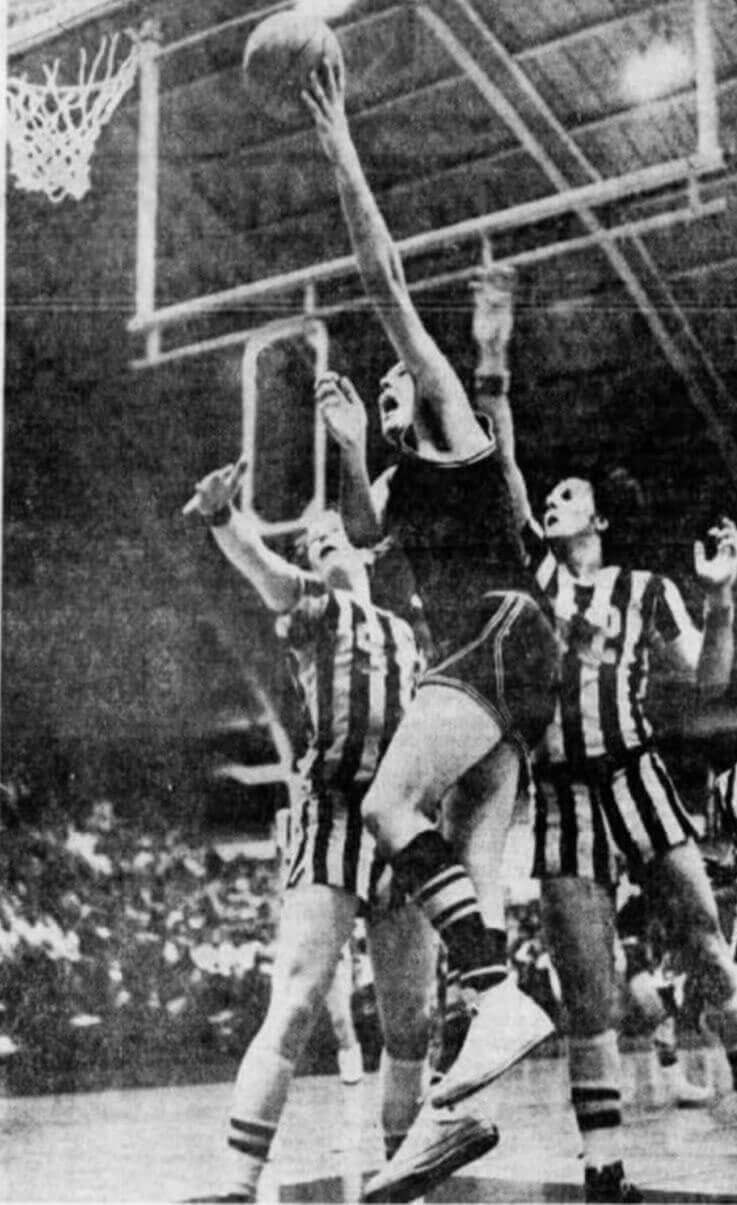 Click to enlarge
Too good for the Ticker: Phil linked to this photo in yesterday's Ticker, but it deserves a better showcase. The year is 1972, and the team in stripes is Albert Gallatin High School in Pennsylvania. The stripes would be uni-notable enough on their own, but note that the jerseys also have sleeves! An Pittsburgh Press article from March 5, 1972 (that's 50 years ago, almost to the day) referred to the uniforms as "blue and white striped uniforms with white numbers that looked like prison garb with short sleeves and short pants" — indeed!
(Big thanks to our own Jerry Wolper for this one.)
• • • • •
• • • • •
The Ticker
By Jamie Rathjen

Baseball and Softball News: Florida State softball wore throwbacks yesterday. "The 1973 team seems to be the inspiration. Minus the shorts, obviously," says @VictoryCB. … One of Wichita's TV stations teased what Trent Guyer tells us is this year's Copa de la Diversión logo for the Double-A Wichita Wind Surge. While he says the hat was released last year, the team name that goes with it hasn't been yet. … Also posted in the hockey section: The ECHL's Worcester Railers wore uniforms based on MiLB's Worcester Red Sox on Saturday, including socks with "stirrups" (from Brian Alexander). … The Blue Jays are updating the video board at their ballpark. … Baylor P Will Rigney used some shoulder liniment that discolored his vest jersey and undershirt during last night's game, so the umps made him change into fresh gear (from James Gilbert).

Hockey News: A fan at Saturday's Avalanche game was wearing a Nordiques jersey from the team's 1995 redesign, which was aborted by the move to Colorado (from @caseytweetguy). … The organist from the movie Slap Shot is now the Kraken's organist and apparently wears a helmet and a jersey with No. 88 and his NOB (from Greg Franklin). … A reader who prefers to be known as Teddy tells us that Devils D Dougie Hamilton is currently wearing a full-face shield. … My brother and I watch the German TV series Tatort, so imagine our surprise when this week's episode had one of the characters wearing a Penguins T-shirt, of all things. … The PHF revealed the logo last week for this season's playoffs in Tampa. … The ECHL's Worcester Railers wore uniforms based on baseball's Worcester Red Sox on Saturday, including socks with "stirrups" (from Brian Alexander). … The Junior A British Columbia Hockey League's West Kelowna Warriors wore peach on Saturday. "They were celebrating the nearby community of Peachland," says Wade Heidt. … Also from Wade: The same league's Wenatchee Wild wore pink accents on Saturday. … "My nephew plays goalie in a youth floor hockey league and my brother-in-law did an Eddie Van Halen Frankenstrat-inspired paint job on the helmet," says John Kimmerlein. … Now that this season's NHL All-Star Game is over, the Golden Knights have removed their ASG jersey patches, but you can still see ghosted patches on some of their jerseys (from Brayden Teeter). … Here are some of the high school jerseys that will be represented at the New Jersey state championship tourney, which begins today (from Scott Fasano).

Soccer News: With International Women's Day approaching, a number of English men's teams below the Premier League wore warm-up shirts supporting the anti-sexism charity Her Game Too. … Arsenal's men's team broke out the rare red shorts yesterday (from Timmy the Cop). … Elsewhere in England, Reading goalie Grace Moloney received a No. 200 shirt for making 200 Reading appearances. … Players on several U.S. teams wrote "KM" on their wrist tape in memory of Stanford goalie and captain Katie Meyer, who died by suicide last week, including the U.S. under-20 women's team and the NWSL's Orlando Pride.

Grab Bag: Reader Greg Mays proudly sends along two items from his daughters who Get It™: The Iowa/Nebraska women's basketball game on Saturday was color-vs.-color, and also that since 2020 the combined girls' ice hockey program for Fargo North and South HS in North Dakota is called the "Spruins" and has a combination bear/Spartan logo, which I will say we did mention here at the time. … Teams that wore black armbands for Australian cricketer Shane Warne, who passed away on Friday, included Australia's men's Test cricket team, Australia and England's women's Cricket World Cup teams, and AFL club St. Kilda's teams, as Warne briefly played there as a teenager before sticking to cricket. Australia's women's team wore doubled black armbands, adding one for Rod Marsh, another cricketer who passed away on Friday.

Ukraine News: Before a game in Germany's Frauen-Bundesliga between Eintracht Frankfurt and Hoffenheim, the scoreboard simply said "Stop it, Putin!" … In addition to wearing a peace sign, both of VfL Wolfsburg's teams turned the center circle into another peace sign. That's technically a violation of soccer's Laws of the Game, which don't allow any markings other than ones required for play. … Also in Germany, Schalke 04 already replaced their previous Russian shirt ad with a new one and added a message saying "Gemeinsam für Frieden" ("together for peace"). Why the first two letters of "Gemeinsam" were capitalized was not explicitly stated but may be a reference to Schalke's city of Gelsenkirchen. … You can see a roundup of gestures of support in English soccer, including in the Premier League and women's League Cup final, here. … Meanwhile, this weekend's Premier League games weren't broadcast in China because of the league's Ukraine tributes.
• • • • •
• • • • •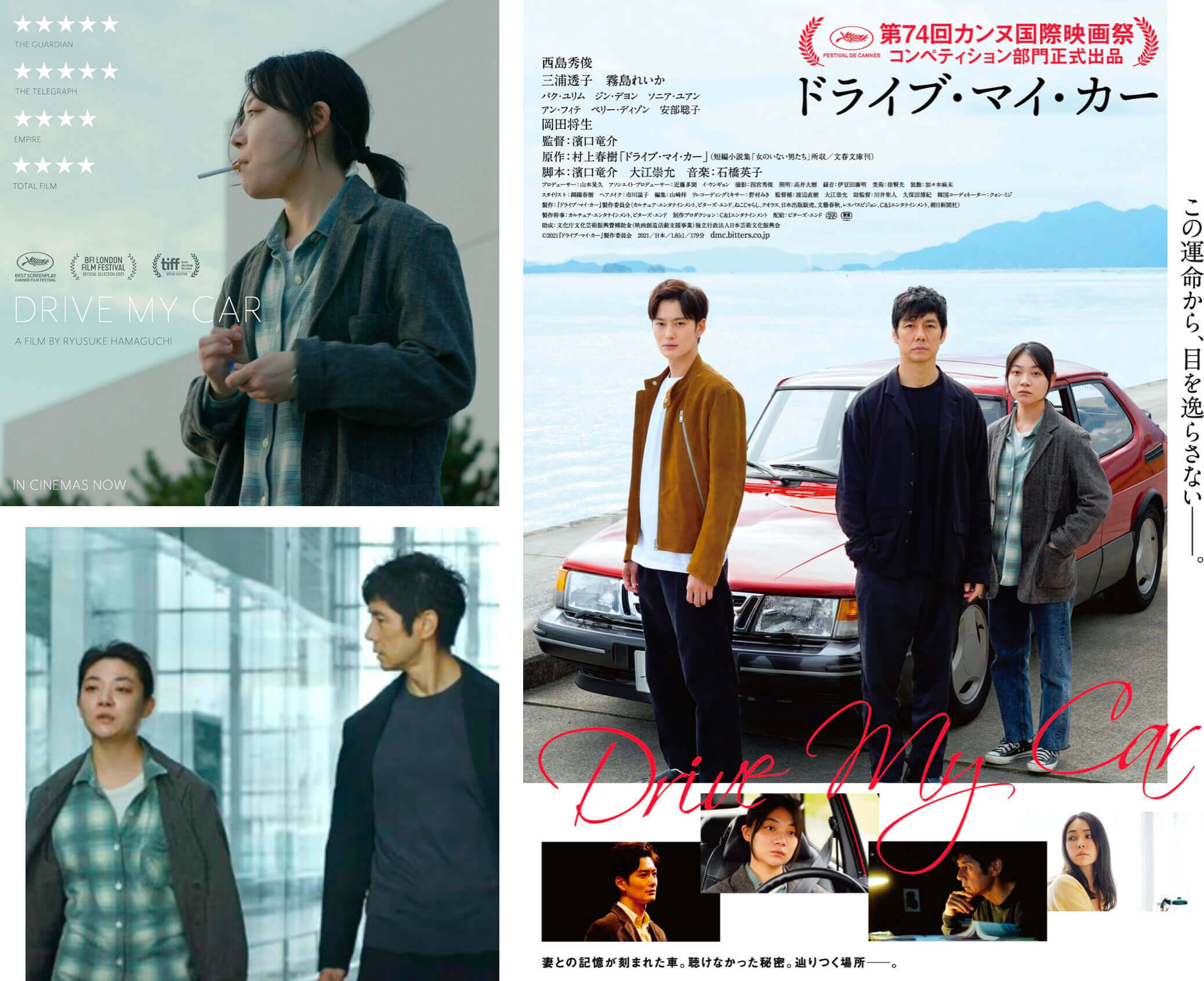 For all photos click to enlarge

What Paul did last night: As many of you know, I have a thing for green plaid shirts. So I was completely distracted last night while watching the Oscar-nominated Japanese movie Drive My Car, because the female lead spends most of the movie wearing a spectacular shirt that I am now officially coveting. Kudos to the wardrobe/costume department!
As for the movie: We liked it but didn't love it. Definitely interesting and visually gorgeous (great light, some spectacular scenery and camera angles), but maybe not worth the full three-hour run time. Well, except for that shirt.