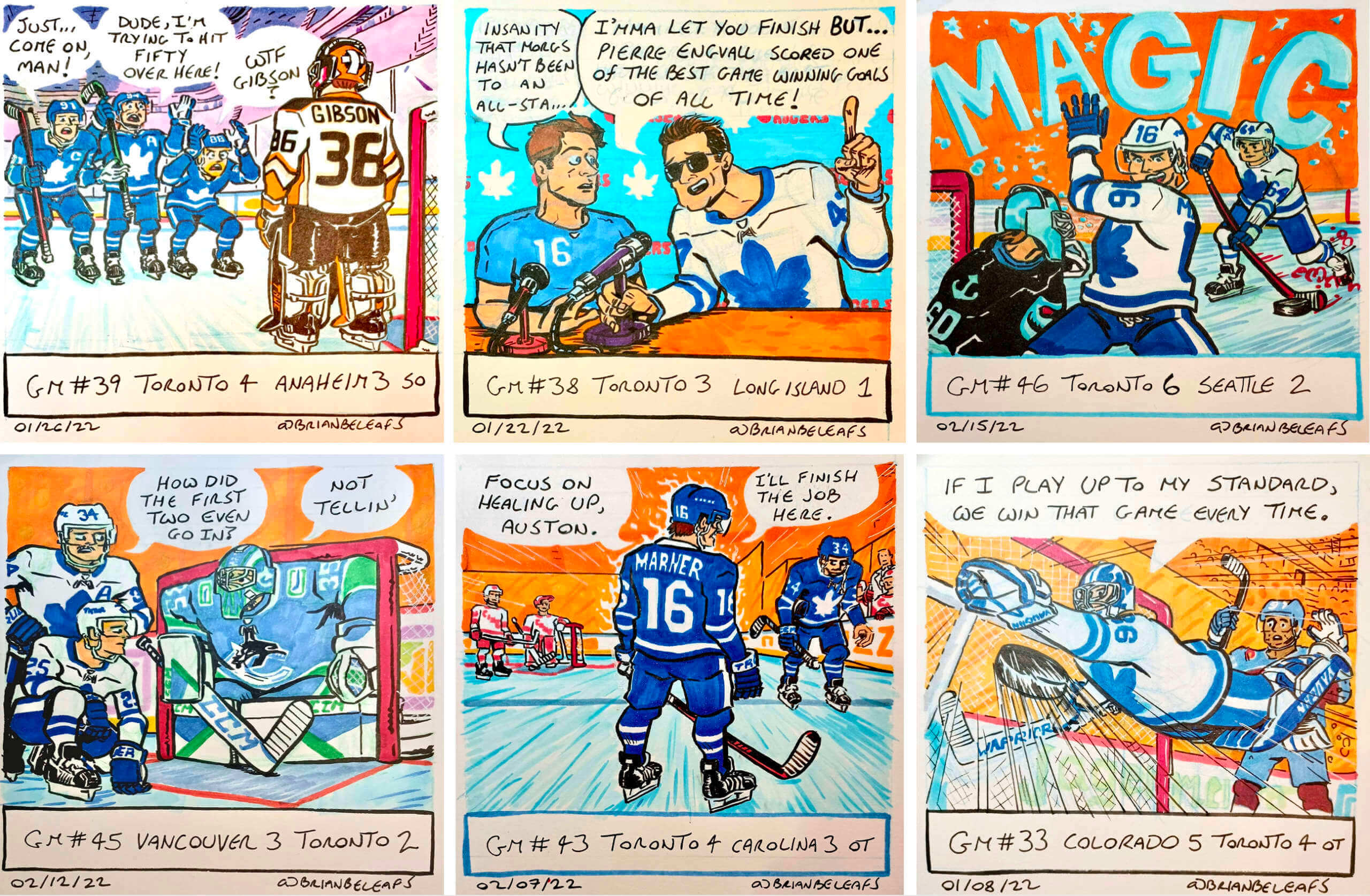 Click to enlarge
I'm not sure how I didn't know this until now, but there's a cartoonist up in Toronto who calls himself Brian BeLeafs. He's apparently a rabid Maple Leafs fan, and after each Leafs game he posts a one-panel cartoon summary of the game on his Twitter feed. As you can see above, he's really good! His style and his hockey obsession both remind me of longtime Uni Watch pal Rob Ullman, which I definitely mean as a compliment.
Brian BeLeafs sometimes does cartoons for other Toronto sports teams: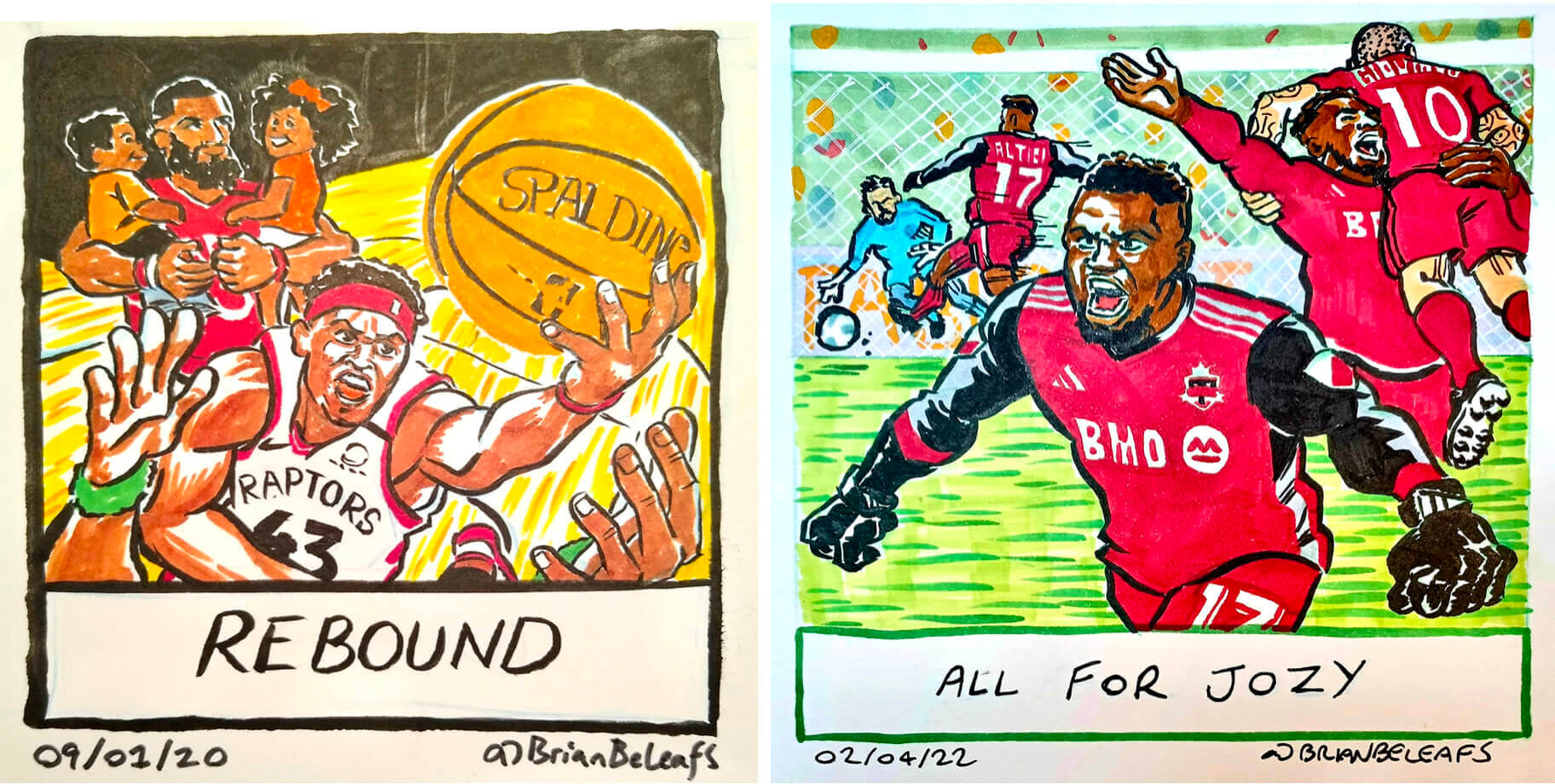 Brian has compiled his comics into books and trading cards, all of which looks pretty good. I only learned about him yesterday, so I'm still kinda scratching the surface here, but I hope to have an interview with him soon — stay tuned.
(Big thanks to reader Ted Arnold for bringing Brian BeLeafs to my attention.)
• • • • •
• • • • •
ITEM! New Bulletin column: The NBA All-Star Game is this Sunday, so my Bulletin article this week is a ranking of the 10 best and 10 worst uniforms in NBA All-Star history.
My premium subscribers can read the article here. If you haven't yet subscribed, you can do that here (you'll need a Facebook account in order to pay). If you want more info on what you'll get for your money, you can find that here. And if the Facebook requirement is a dealbreaker, email me and I'll keep you posted regarding non-Facebook payment options and possible workarounds. Thanks!
• • • • •
• • • • •
Blast from the Cowboys' past: Uniform unveilings back in the day were very different than the ones we're used to seeing now. Case in point: In 1981, a local TV news report in Dallas gave very low-key coverage to the Cowboys' then-new blue jerseys and silver pants (which was the start of the team having different pants for the white and blue jerseys). The segment was just uploaded yesterday by YouTuber Martin Caidin.
Interestingly, the shot at the end of the segment shows defensive lineman John Dutton without an NOB: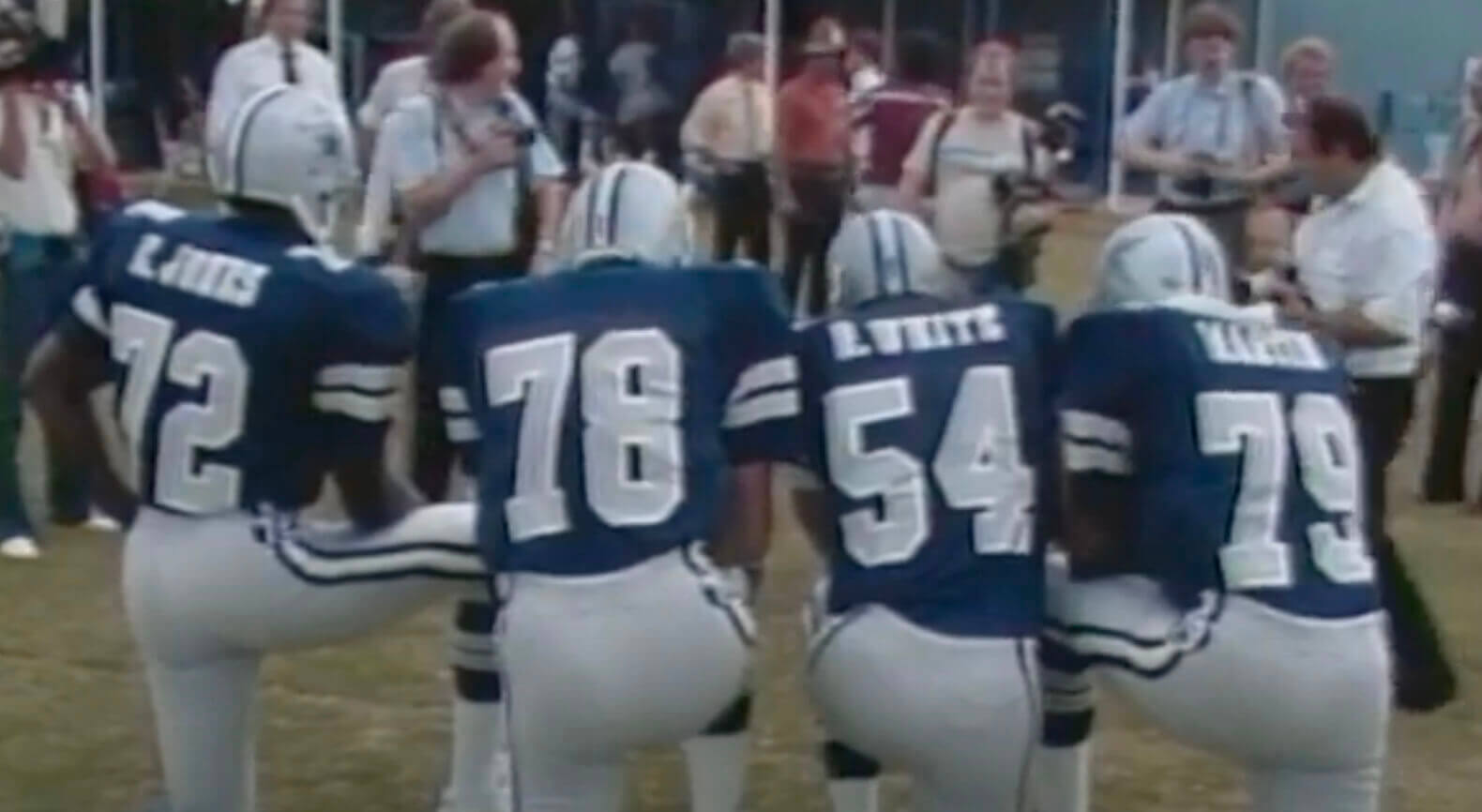 (My thanks to Steve in DC, who declined to give his last name, for this one.)
• • • • •
• • • • •
The Ticker
By Paul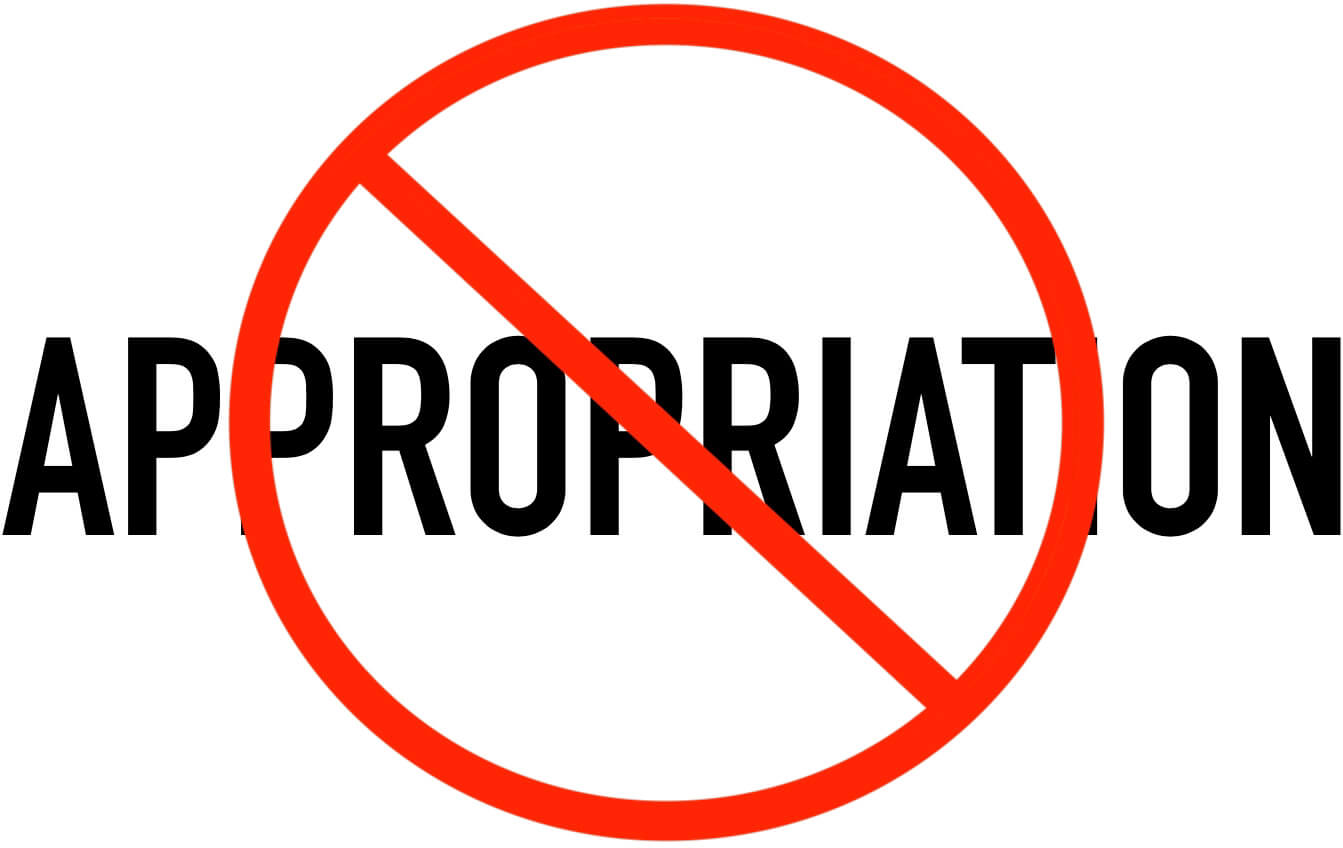 Indigenous Appropriation News: A Pennsylvania school district that last year voted to discontinue its Native American-themed sports iconography is now rethinking that decision. … Back in 1930, MLB's Boston Braves used an Indian-head coin as a season-ticket pass (from Jim Brunetti). … A non-binding referendum on the ballot this spring in Dartmouth, Mass., will allow residents to weigh in on the local high school's "Indians" team name and associated iconography. … The rest of these are all from Kary Klismet: La Conner (Wash.) High School has selected a new logo by a local Swinomish artist to accompany its "Braves" identity and replace its previous stereotypical and culturally incorrect logos. … The Washington Commanders' new name has provided closure for some Native Americans affected by the team's previous name. … Wildwood (N.J.) High School has decided to keep Warriors as its team name and associated Native imagery after reaching an agreement with the Native American Guardian's Association, a group that advocates for preserving Native American-themed team names as an educational tool. … Several sports teams in Europe have joined their North American counterparts in dropping Native American team names and logos. … Lyme Central High School in upstate New York will no longer call its teams the Indians. … Mason City (Iowa) High School is asking local residents for suggestions to replace its "Mohawks" team name. … In a mildly subversive act that might qualify as "reverse cultural appropriation," an Indigenous artist has highlighted his people's plight and continued survival by painting a mural in Tucson that puts a Tohono O'odham spin on University of Arizona logos.

Baseball News: From the indefatigable Kary Klismet: "I recently connected with a guy named Jeff Schamel, who shared these great 1991 photos of the Reds playing a charity basketball game against faculty and coaches at Eaton High School in Ohio. He also pointed me to this excellent 1971 color footage of Johnny Bench, Pete Rose, and several of their Reds teammates playing charity hoops against members of the 1961 and '62 Cincinnati Bearcats national championship teams at old Armory Fieldhouse in 1971." … Atlanta has become the first MLB team to join the metaverse by creating a digital version of their ballpark. … We all know Earl Weaver had a cigarette pocket in his Orioles jersey, but he also had one when managing the Gold Coast Suns of the Senior Professional Baseball League (from Douglas Ford).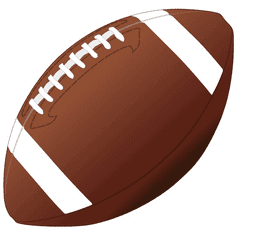 Football News: Here's something I hadn't been aware of: While covering the Dolphins' training camp in 1973, ABC broadcaster Howard Cossell dressed up in a full Dolphins uniform (from Brad Eenhuis). … Here's an article on the evolution of the Cowboys' uniforms (from Kary Klismet). … The Washington Post is asking readers how they'd like "Commanders" to be shortened in headlines. Sadly, "Commies" isn't on the list (from Jeff Sak). … USFL 2.0 uniforms will be unveiled today. I'll have light coverage tomorrow and then Phil will have a more in-depth treatment on Saturday. … Here's an article about a particularly avid Penn State jersey collector.

Hockey News: The Pittsburgh Tribune-Review created a fun infographic using era-appropriate jerseys to show all the players who assisted on Sidney Crosby's 500 career goals (thanks, Jerry). … The ECHL's Norfolk Admirals will play as the Virginia [pizza] Slices this Saturday (from @Kurzy17). … The Sabres' Heritage Classic jersey, which the team will wear when facing the Maple Leafs outdoors on March 13, has leaked.

NBA News: DeAndre' Bembry is poised to become the first No. 95 in Bucks history. He's worn that number throughout his NBA career. … The D League's Motor City Cruise wore uniforms designed by a local fashion designer two nights ago (from Wayne Jones).

College and High School Hoops News: Cross-listed from the baseball section: The indefatigable Kary Klismet writes: "I recently connected with a guy named Jeff Schamel, who shared these great 1991 photos of MLB's Cincinnati Reds playing a charity basketball game against faculty and coaches at Eaton High School in Ohio. He also pointed me to this excellent 1971 color footage of Reds players playing charity hoops against members of the 1961 and '62 Cincinnati Bearcats national championship teams at old Armory Fieldhouse in 1971." … Throwbacks last night for UConn men's (from Geno Green). … Northwestern men's wore purple at home last night against GFGS-clad Purdue. It was '90s Night, so the scoreboard used a retro Purdue logo (thanks to all who shared).

Soccer News: New "City of Bayous" kit for the Houston Dynamo (from Ignacio Salazar). … Manchester City has issued a cease-and-desist order to a third-tier Chilean men's club over the latter's crest, which is very similar to City's (from Mark Coale).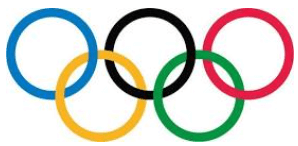 Olympics News: American snowboarder Julia Marino withdrew from the big air competition after a dispute with the IOC over an advertisement on her board (from Kary Klismet).

Grab Bag: New logo for NYC Pride. … Here's a list of five unusual military uniforms from around the world (from Kary Klismet). … Also from Kary: New helmet for driver George Russell of the Mercedes Formula One team. … M&M's is rolling out a line of package designs based on classic pop music album art (from Max Weintraub).
• • • • •
• • • • •

What Paul did last night: There's a movie theater right around the corner from Uni Watch HQ, and all tickets on Wednesdays are just $6. We rarely go there because they mostly just show blockbusters and kids' movies, but every now and then we can't resist the Wednesday deal. That was the case yesterday, as we tucked a few beers in our bags and headed around the corner to catch Jackass Forever.
Honestly, I've never been a huge Jackass fan (Mary is a big devotee). But all joyous mayhem and kicks in the nuts definitely resonated differently after two years of pandemic-ing — I'm pretty sure this was the hardest I've laughed in that time, and boy did I need it. Recommended!
• • • • •
Our latest raffle winner is Jim Lutz, who's won himself a Uni Watch membership card and a pair of magnets. Congrats to him, and thanks again to Chris Hickey for sponsoring this one. — Paul