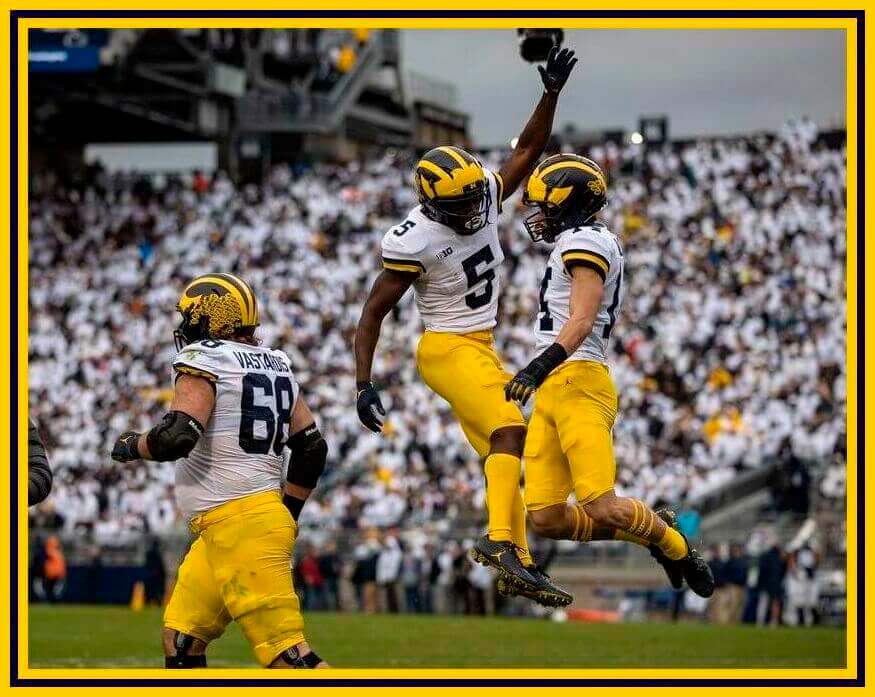 By Phil Hecken & the SMUW Crew
Follow @PhilHecken

Good Sunday Morning, Uni Watchers. I hope everyone had a pleasant Saturday.
There were some interesting uni-machinations going on before yesterday's Penn State/Michigan game in Happy Valley. Rumors started swirling on Friday that Michigan wanted to wear maize jerseys, possibly even paired with blue pants, against PSU.
Will Michigan be going maize jersey/blue pants tomorrow? pic.twitter.com/3qTryWsvEJ@UniWatch @AnthonyMEmerson https://t.co/fcOfIHFO1P

— Phil Hecken (@PhilHecken) November 12, 2021
Indeed, the rumors were quickly confirmed as legitimate, and the Wolverines did actually request to wear their all-maize uniform against the Nits, who would be in their normal home white/blue/white uniforms. This would have been fun and made for a great color vs. color matchup. Penn State, however, was having none of that, and denied the request (or at least, that's apparently what went down). Put another way…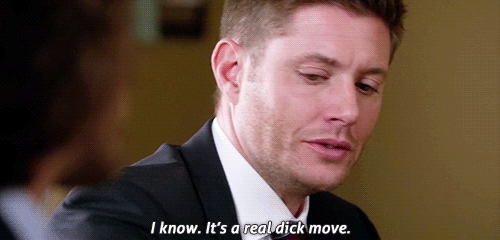 Now, PSU is under no obligation to allow UM to wear maize jerseys, but that didn't sit well with TSUN, so they decided to play some head games of their own. To wit: they announced a uniform with about as much maize as possible:
Our gameday drip is . #GoBlue pic.twitter.com/L7nIba2LBW

— Michigan Football (@UMichFootball) November 13, 2021
I'm actually surprised they didn't wear maize gloves and shoes. TAKE THAT PSU!
The game itself was still pretty good looking (I actually liked the white jersey/maize-almost-everything-else look), even if not all the players took advantage of all the maize accessories (although I think the maize socks, leading to the ballet-tights look, was a little overkill).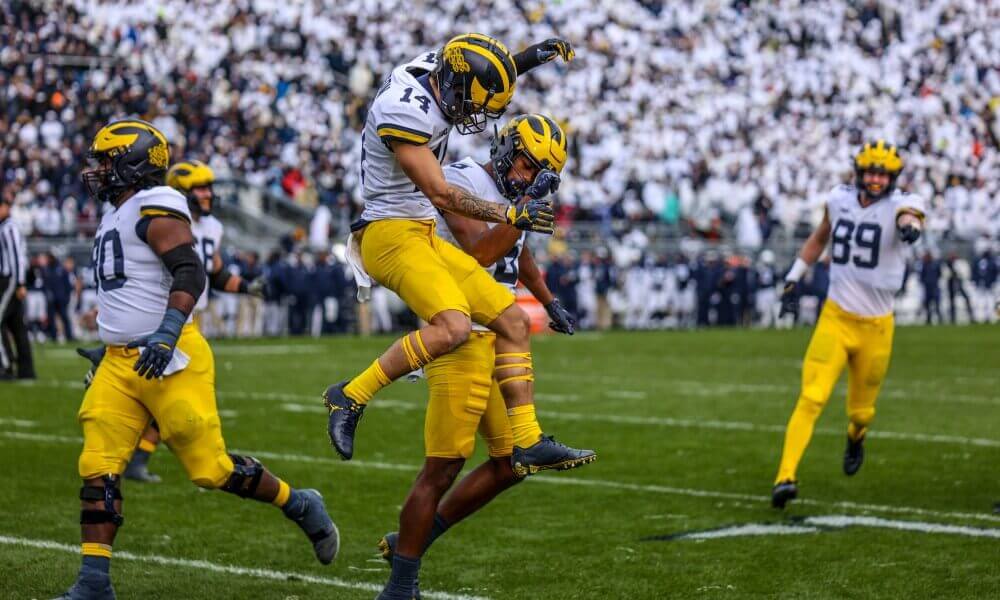 Michigan, ranked in the Top 10 and hoping for a CFP invitation, had the last laugh, winning late. Did the uniforms have anything to do with it? We'll never know, but maybe wearing all that maize motivated the boys from Michigan just enough.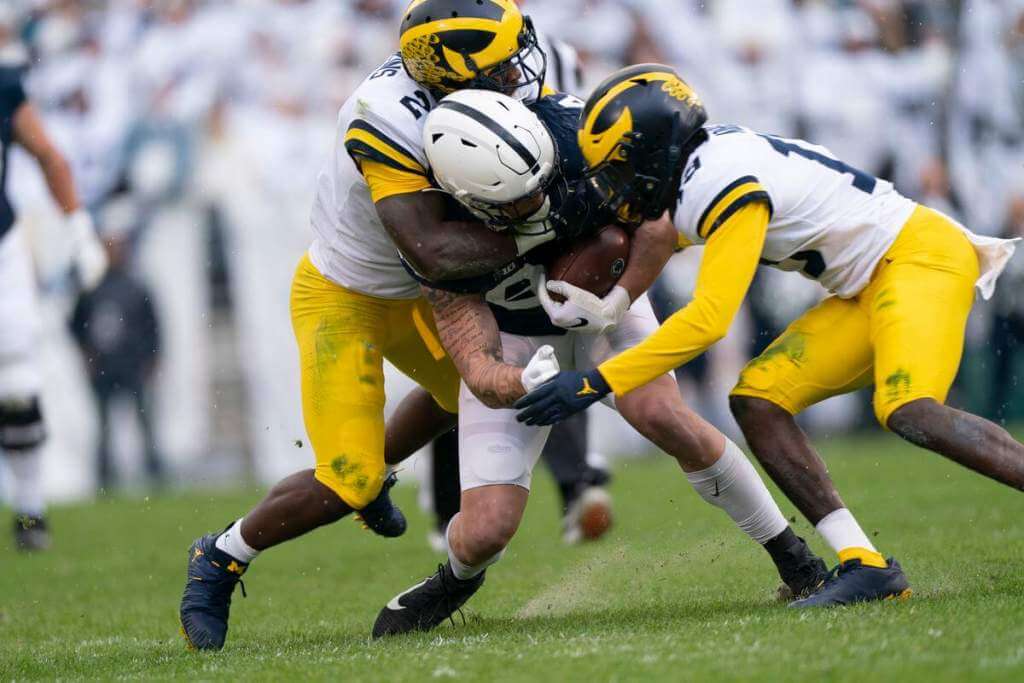 I've always said "uniforms don't win games," but perhaps they provide a little extra juice.
And on that note, I'll turn this over to TJ and your…
• • • • •
Sunday Morning Uni Watch
by Terry Duroncelet, Jr.
This first part is an outfit feature, but I promise that it ties into today's post. As some of you are aware, I work in menswear as my day job. This past week, I picked up this double-breasted suit (it's a 3-piece, but only wore the jacket and slacks), and put together a subtle tribute outfit for the Marine Corps' Birthday, which is November 10th (my dad served in the Marines in the 1980s). I don't like to disclose exactly where I work for privacy and safety reasons, but I wanted to keep my badge on for the aesthetic, so I just censored it. I wanted this look to be subtle, for two reasons:
1) I understand (albeit vaguely) what it means and what it takes to wear the dress blues proper, and I didn't want to tread into the territory of the tasteless pandering that college football teams (and the sportsball universe, in-general) are wont to do.
2) Though a fairly-easy task, I didn't want to accidentally border on impersonation. That would be tasteless at-best, and warranting some type of legal reprimandation at-worst.
I put a lot of thought into this outfit, because if I was gonna walk down this path, I wanted to do it right, and I hope I succeeded (those of you who know more about Marine dress code lore than me: if I fucked up somewhere, let me have it in the comments so I don't make the same mistakes in the future).
And yes, that is a red poppy pin, which I know has more significance other parts of the world regarding Remembrance Day (same day as Veterans Day; November 11th), but I still think it was a nice touch.
Why such a lengthy deviation from my normal intros (when I have the creativity to write one, at least)? Because even if my efforts could be better, at least I tried, at least I put a modicum of thought into this, if nothing else. All too often around this time of year, teams simply DON'T TRY. "Star-Spangled stickers [sic]? GREAT idea!" "Camouflage? If it's good enough for Polo, it's good enough for us!" … and the thing that really gets me is that we've been at this for north of a decade. PLENTY of time has passed for teams to simply DO BETTER. While there have been some refreshing takes on this in recent years (see Kansas from today, see 2018 LSU, see literally any of the Army/Navy games from the last decade+), the shining examples are overwhelmingly-outweighed by your standard-issue G.I. Joker Origin Story one-offs. This is the long walk to the short point of: if I seem a teeny bit salty today, that's probably why. And again, so many of us have either a direct or peripheral connection to the U.S. Armed Forces, and to see so many teams after 10 years of doing this STILL insist that an Ol' Gloryfied costume, or adding the ACU Instagram filter to their uniforms is enough, is frustrating. But enough talk, let's… um, I guess do some more talking?
From Tuesday:
• The helmets that Miami (OH) wore on Tuesday were sweet! The rest of the uni… not so much.
From Wednesday:
• White retros for Toledo.
• Okay Kent State, it HAS to be intentional at this point. (yes, I'm aware that the Chargers have never worn white bolts on white shells before, but it still feels a bit like the Flashes used them as a bit of a muse here).
From Thursday:
• Contrast Matters: Thursday Night Lights Edition. MAN, this was a good-looking game!
From Friday:
• And so, the suck begins. Not with Cincy: they looked fantastic (as usual). I'm talking about South Florida… Rough.
• What's worse than BFBS? How about BFBS with a bit of camo crud thrown in, as a treat? (closer look at the helmet, via Blaise D'Sylva) The decals must've worked, because from a traditional distance, you can barely make them out. Why must Boise State crave such chaos?
From Saturday:
• The teal helmets return for Coastal Carolina.
• Jim Pericotti on Twitter noted Georgia Tech's weird font weight issues.
• I LOVED Vanderbilt's full-black look against Kentucky, in part because there's literally no other colors other than black and a shade of gold that rightfully puts the New Orleans Saints to shame. And the helmets have some lore to them (closer look).
• Oklahoma State inducted Barry Sanders into their Ring of Honor, and wore a jersey patch for the occasion (closer look).
• Michigan State having a normal one against Maryland.
• The Mothership reely kneads two lurn how too prüfreed. That physically killed me to type.
• Your usual post-Veterans Day uni demonstrations included (but definitely not limited to): Rice, Troy, Louisiana-Monroe, Middle Tennessee (although I liked their differing helmet stripes!), and the aforementioned Kansas.
• Mono-black (and S&S decal) for Iowa. Note the singular "decal": they only wore it on one side.
• Mono-black for Tennessee.
• Arizona wore Military Appreciation uniforms against Utah (better look at the details).
• Every year, Clemson wears mono-purple for their Military Appreciation day, and this year was no different.
• It's impossible to see the details without close-ups, but UCF wore some neat decals against SMU.
• Marshall wore uniforms and helmet decals in honor and memory of those who were killed in the 1970 plane crash.
• Marcus Hershberger writes: "I was at the Marshall/UAB game today, and I noticed that A.J. Davis IV had Roman numerals as part of his NOB, but 1) it seemed to be off-center, and 2) the "IV" was a different typeface. It almost seemed like it was added as an afterthought. Pic attached (with another Davis, to boot)."
• Gregory W Olsen writes: "Here is the tribute to Veterans done by UC Davis this weekend."
• • • • •
Thanks, TJ! OK, now for Jimmer Vilk and the 5 & 1.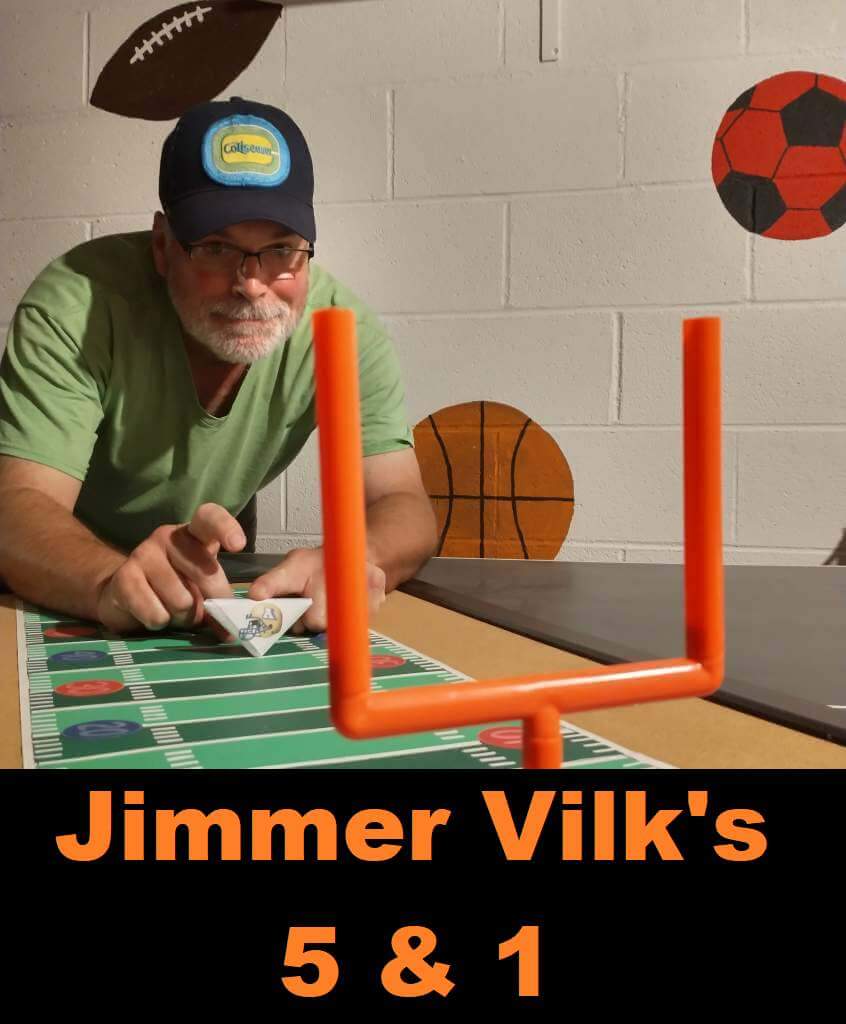 Jimmer Vilk's 5 & 1
After more than a decade in hiatus, the original "5 & 1" decider, Jim Vilk, has returned! Jim began doing the 5 & 1 many years ago, followed Catherine Ryan, Joe Ringham, Michael "Memal" Malinowski, and several guest pickers. Once again, Jim will pick HIS 5 best looking/1 awful matchup, and occasionally have some honorable mentions (both good and bad). You may agree and you may disagree — these are, after all, just opinions and everyone has one. Feel free to let him know what you think in the comments section.
If you have a game you feel is "worthy" of consideration for the 5 & 1, please either post it in the comments below or tweet Mr. Vilk @JVfromOhio.
Here's today's 5 & 1:
• • • • •
If you thought I was giddy last week… I got my first snowfall of the season yesterday morning! Now that's football weather! Too bad it didn't show up on today's list, but maybe next time.
Honorable Mentions to
Purdue/Ohio State
Ah, this takes me back to when the Big Ten actually had ten teams.
__________
Notre Dame/Virginia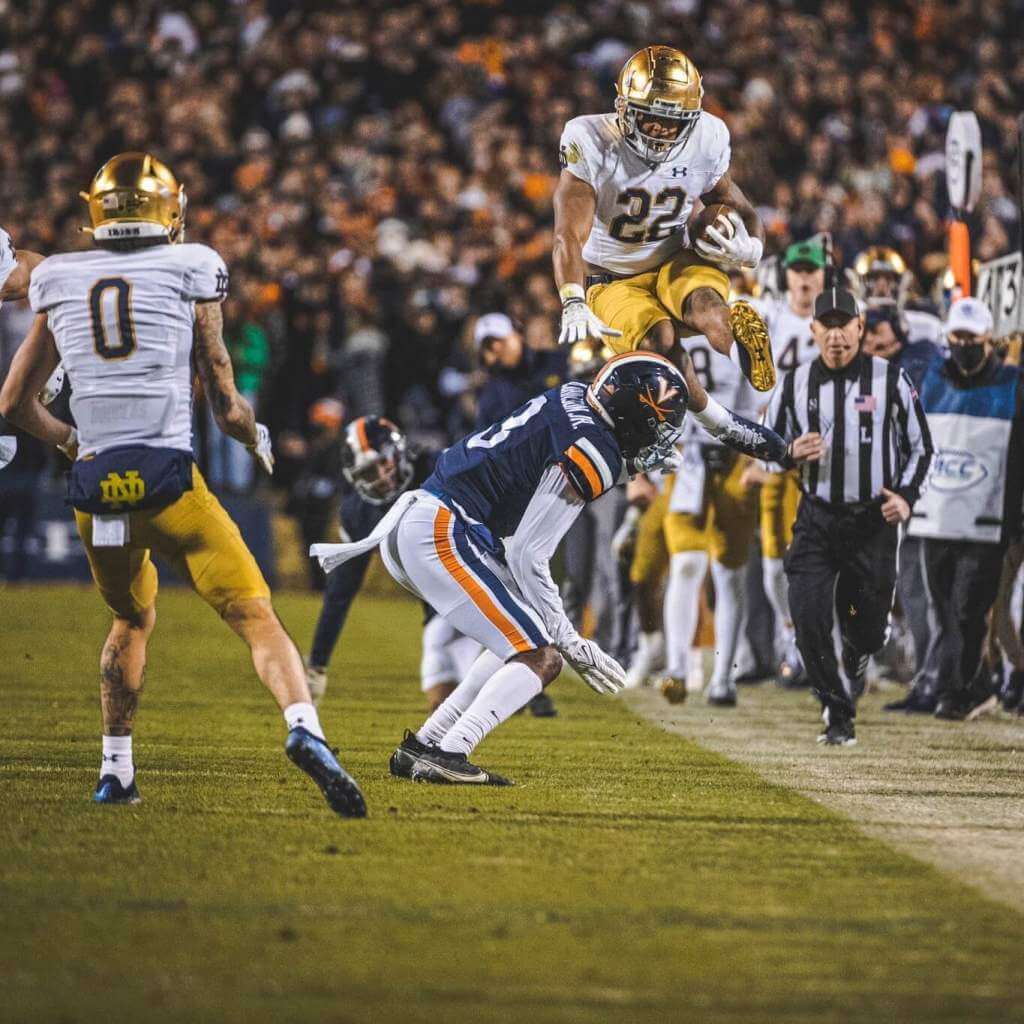 Hopefully these Cavalier unis will last as long as that Irish look.
__________
5. Michigan/Penn State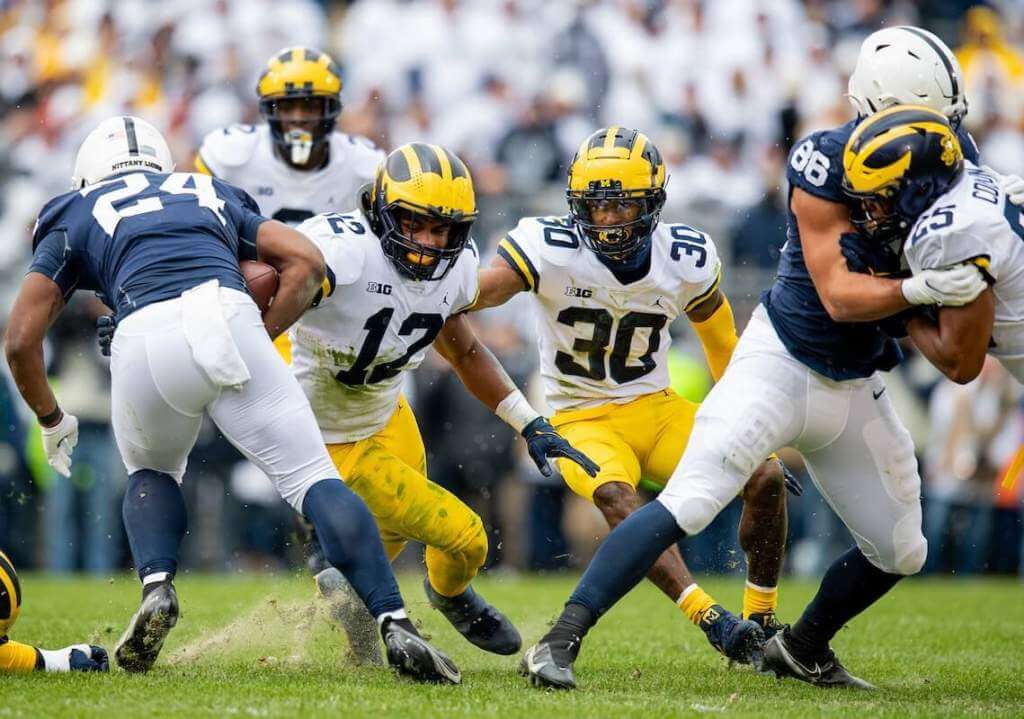 A classic Big Eleven matchup.
__________
4. Kansas/Texas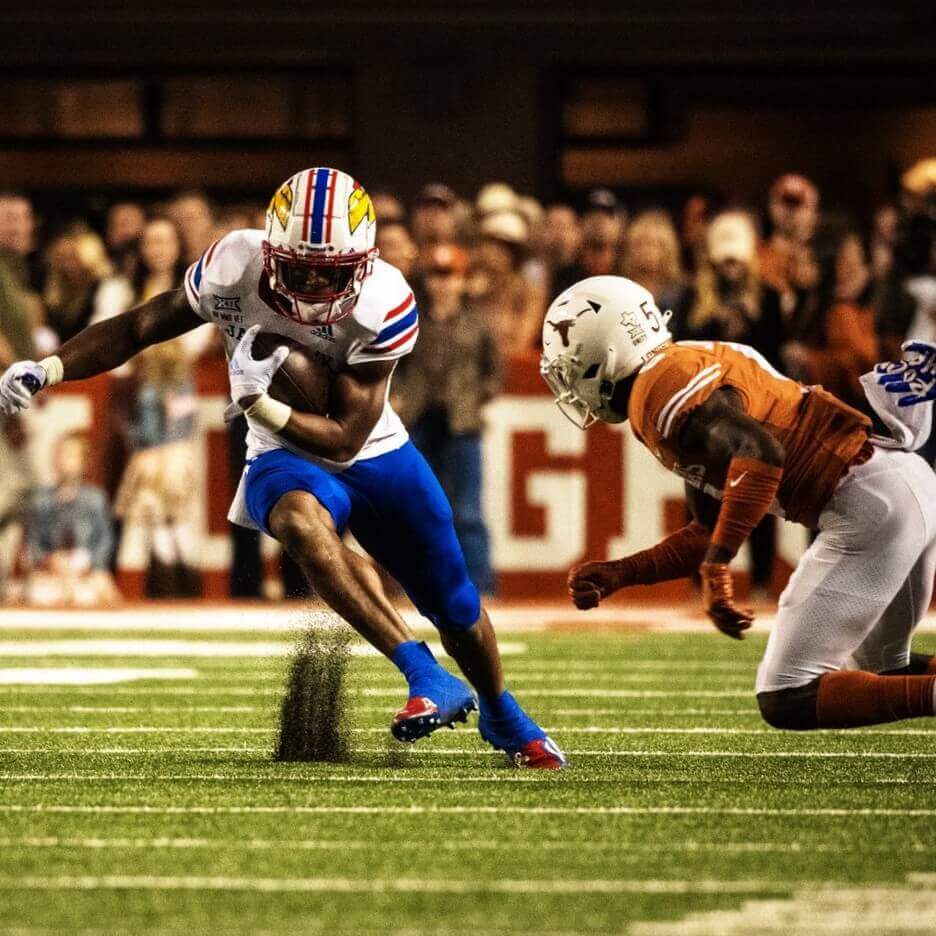 Ditch the regular "KU" helmet and your usual font and keep these unis!
__________
3. Cornell/Dartmouth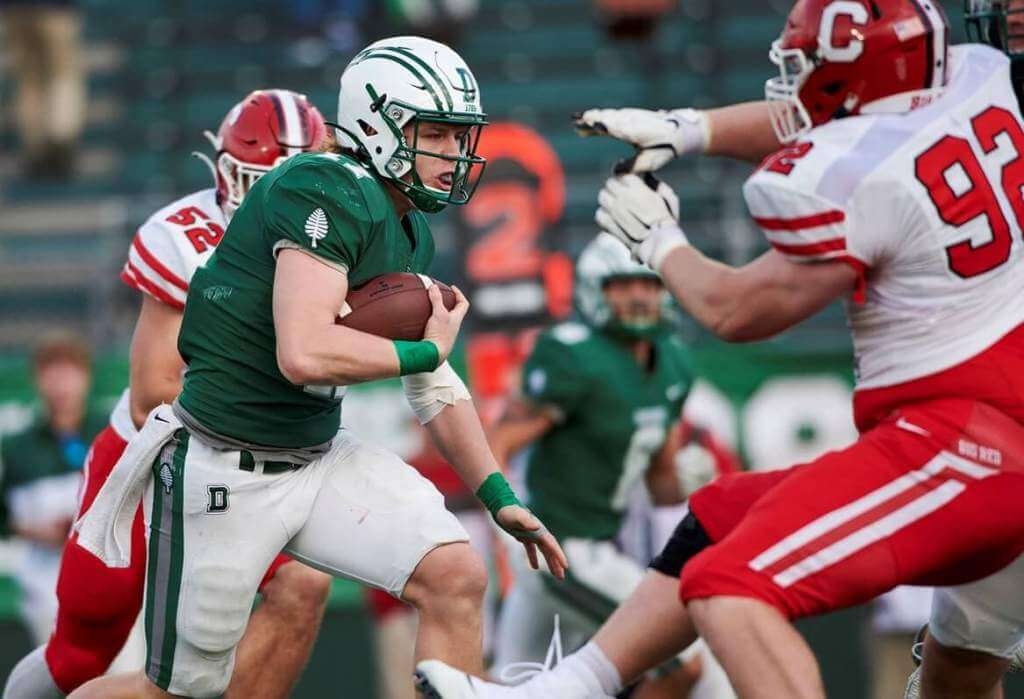 If the Big Red went throwback like my paper football, this game would have been #1.
__________
2. Utah/Arizona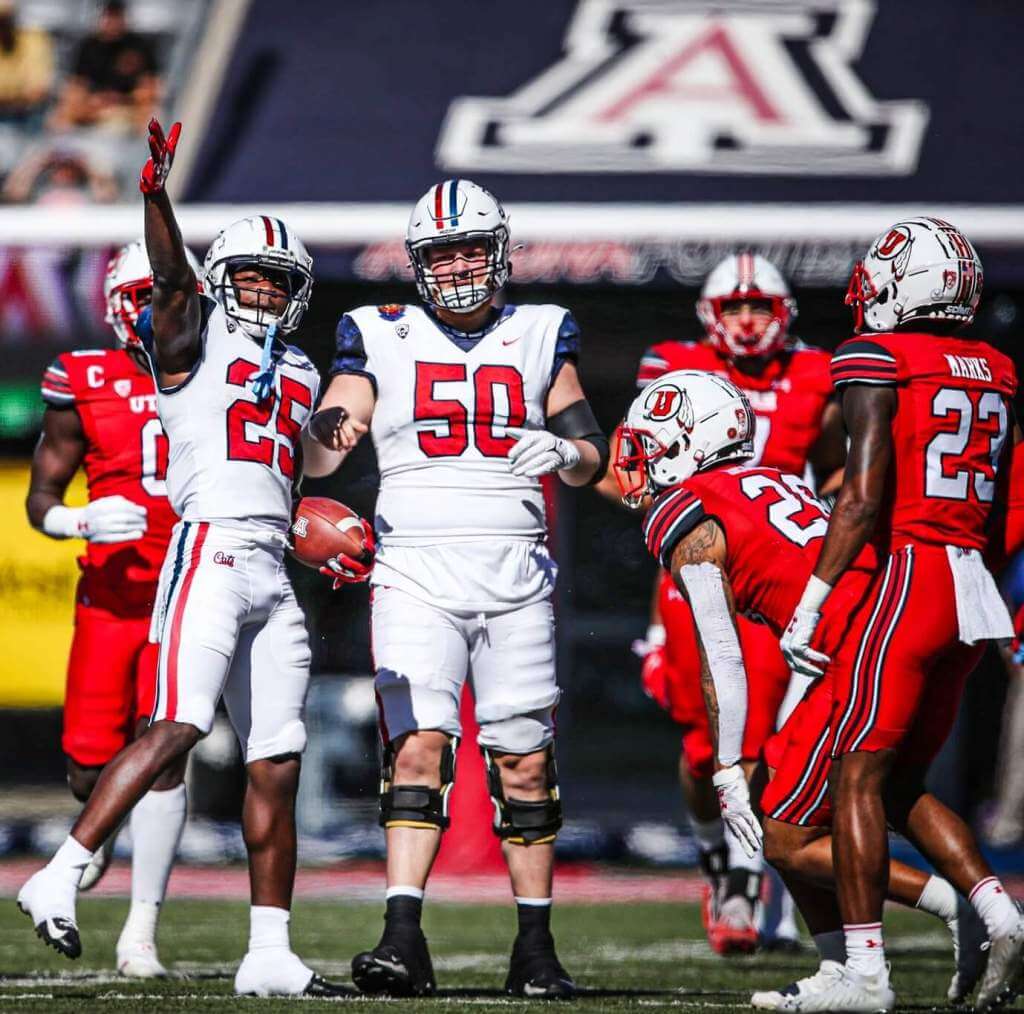 Contrasting sleeve caps did wonders for this mono y (almost) mono game.
__________
1. North Carolina/Pitt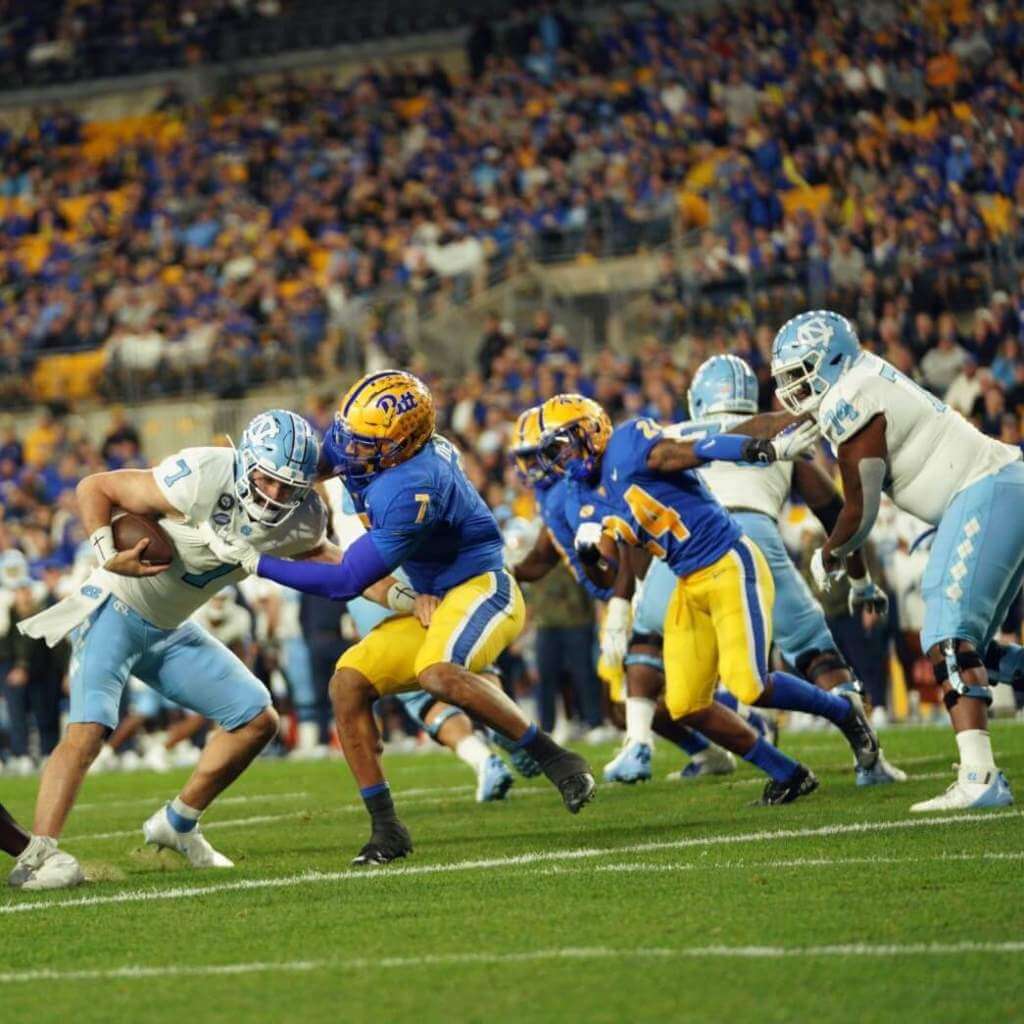 I definitely wasn't singing the blues when I saw these fantastic blues.
__________
Dishonorable Mention to
Houston/Temple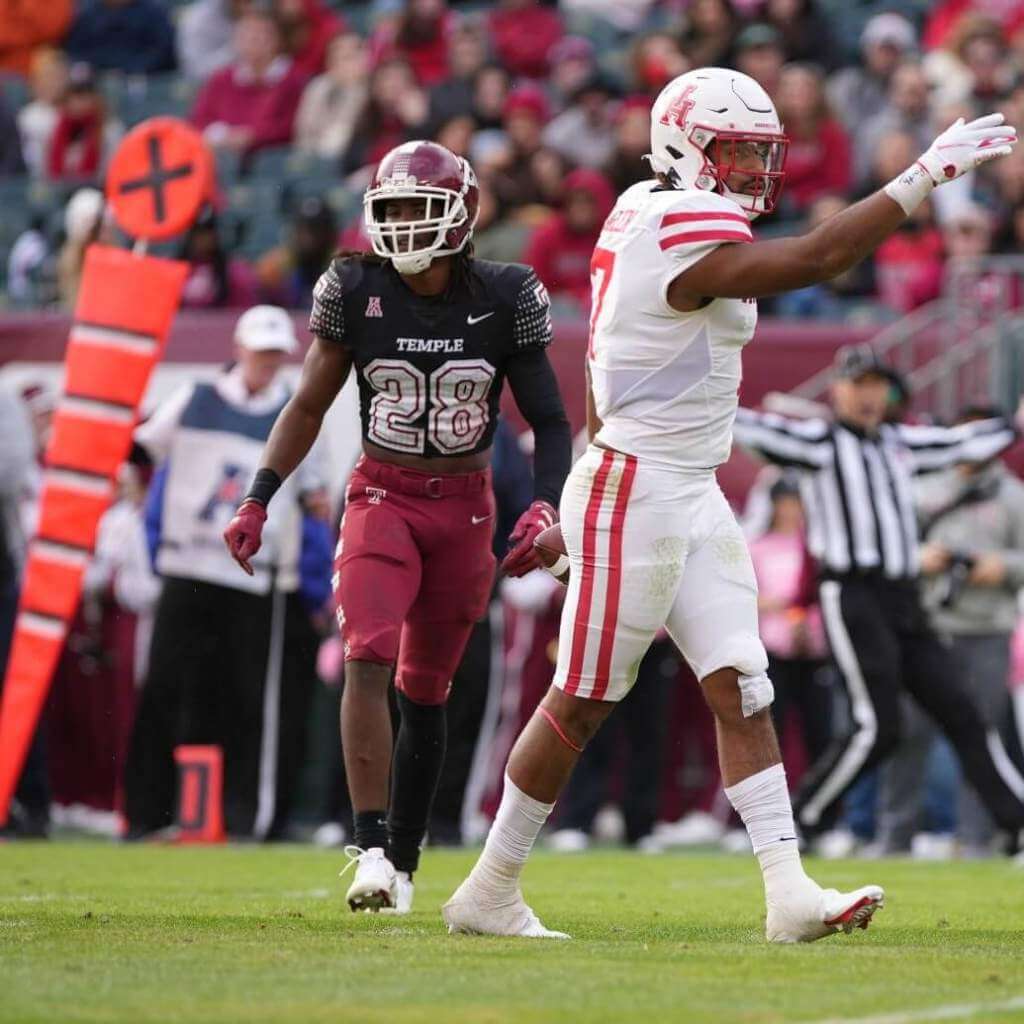 The Owls' birthday candle numbers made another appearance, and once again I'm making a wish that they never return.
__________
&1. Syracuse/Louisville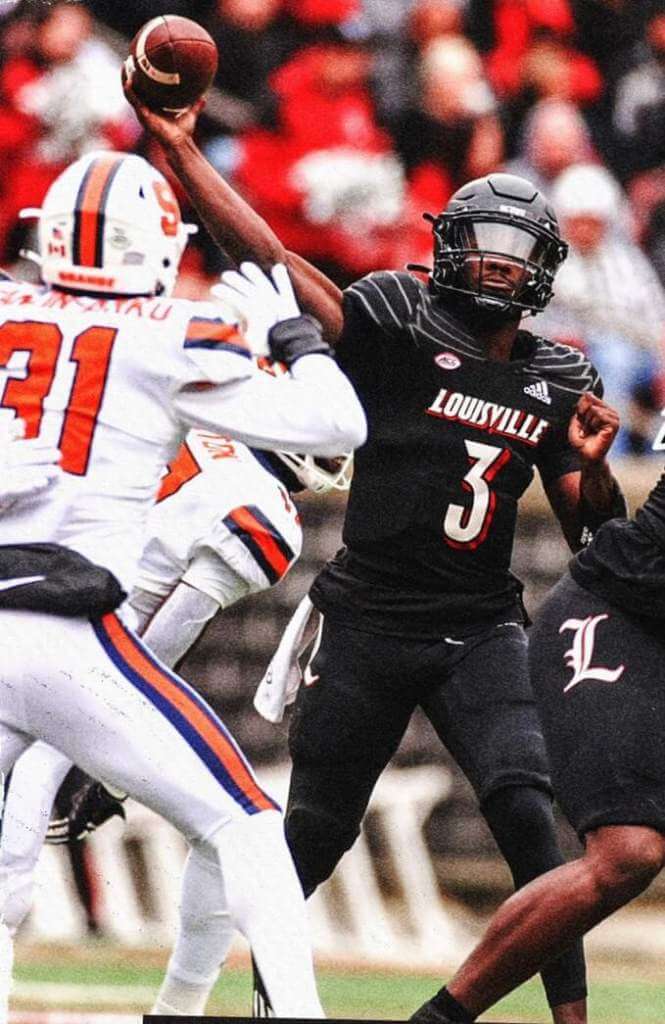 The "Orange that was left in the fridge for six months" vs the "Extremely Dirty Birds" was not what I was expecting when I first looked at this week's schedule.
• • • • •
Thanks, Jim! OK readers? What say you? Agree or disagree with Jimmer's selections? Let him know in the comments below.


NCAA Uni Tracking
Uni Watch will again track the uniform combinations worn by the "Power 5" conferences. All of the 2020 trackers are back!
We've got Rex Henry (tracking the ACC), Dennis Bolt (tracking the PAC-12), Kyle Acker (tracking the B1G), and Ethan Dimitroff (tracking the Big XII AND the SEC). Rex, Dennis, and Kyle and are all returning from 2015, and Ethan is back after joining the NCAA Uni Tracking a couple seasons ago. Ethan will continue to track the SEC, and has swapped the B1G for Big XII (with Kyle).
Here are the Uni Trackers for the Power 5 Conferences (along with each tracker's info):
+ + + + + + + + + +
Rex is up first today (ACC):
• • •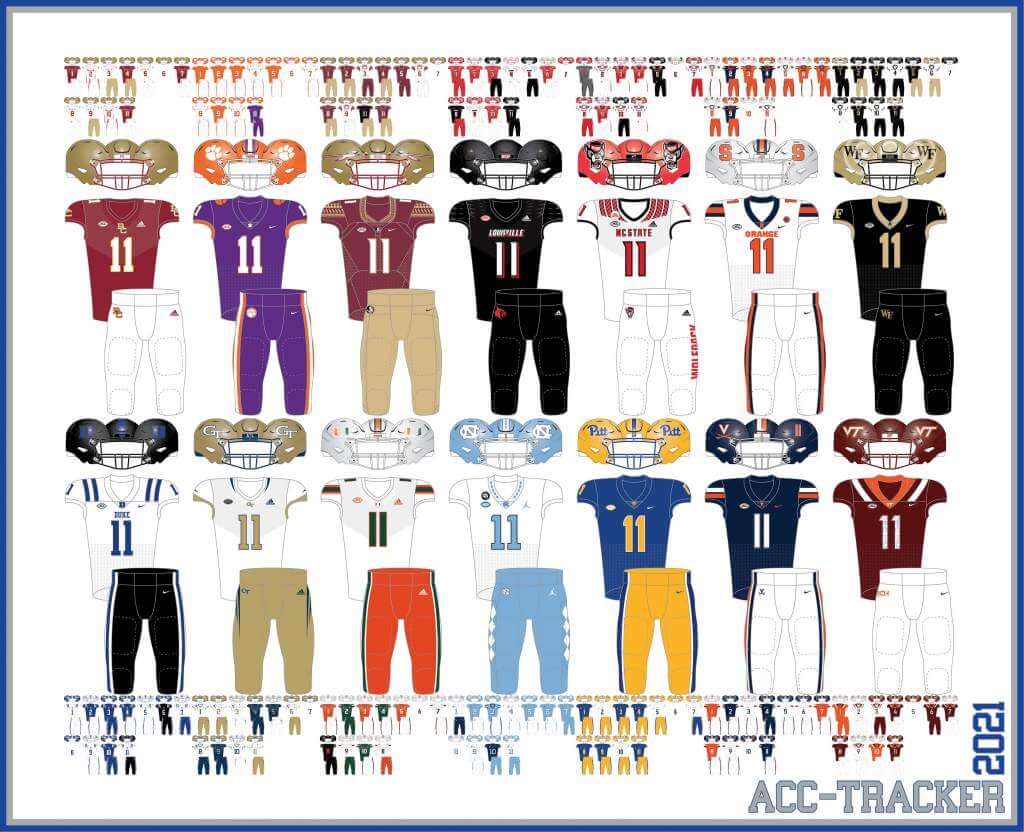 ACC

More Here.
Follow Rex on Twitter here.
*Interesting side note: Duke has worn the same uniform combination four out of the last five years at Virginia Tech
• • •
And now, here's Dennis with the PAC-12: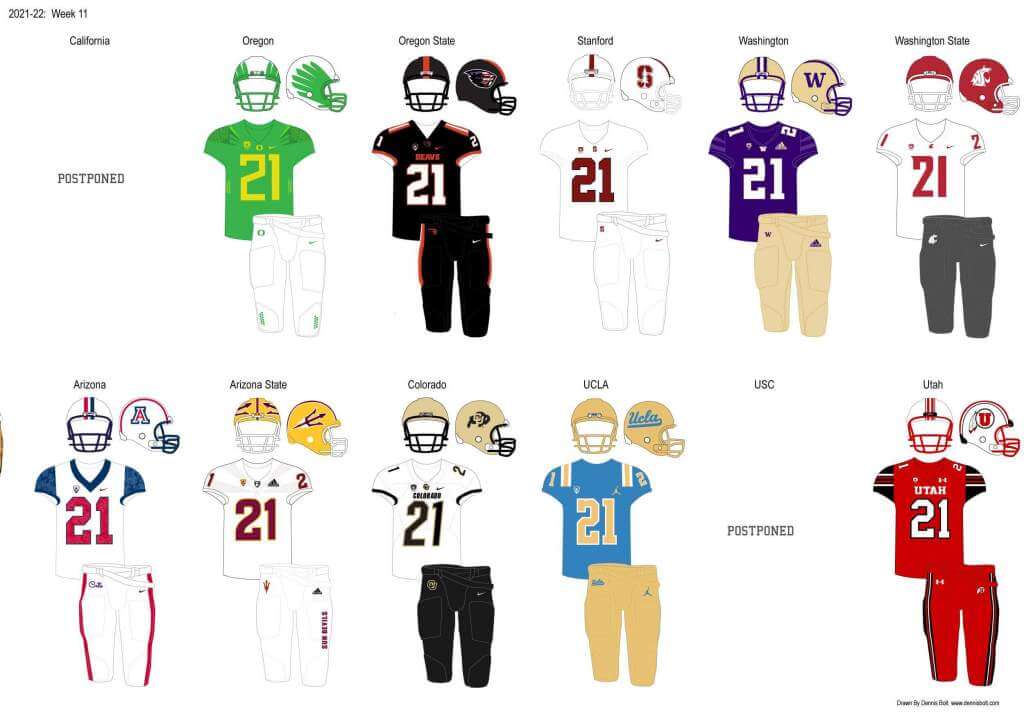 PAC-12

More here.
Follow Dennis on Twitter here.
• • •
And here is Ethan, with the SEC: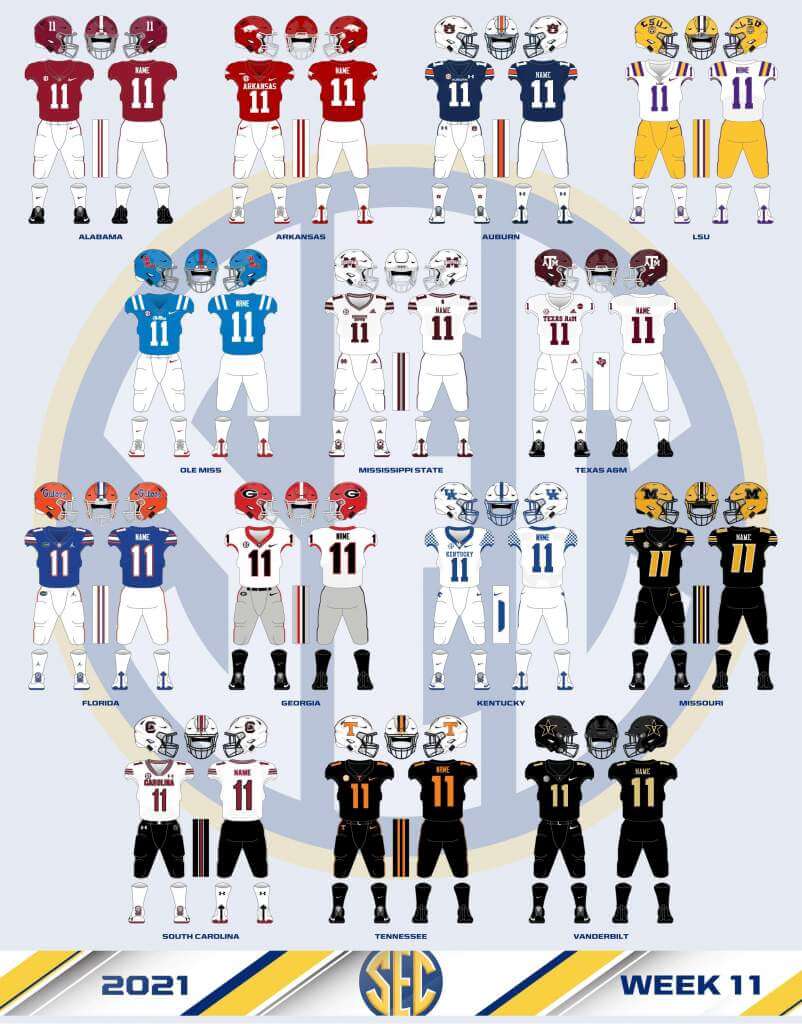 SEC

And be sure to check out Ethan's WVU Mountaineer Tracker.
Follow Ethan on Twitter here.
• • •
And here is Kyle with the B1G: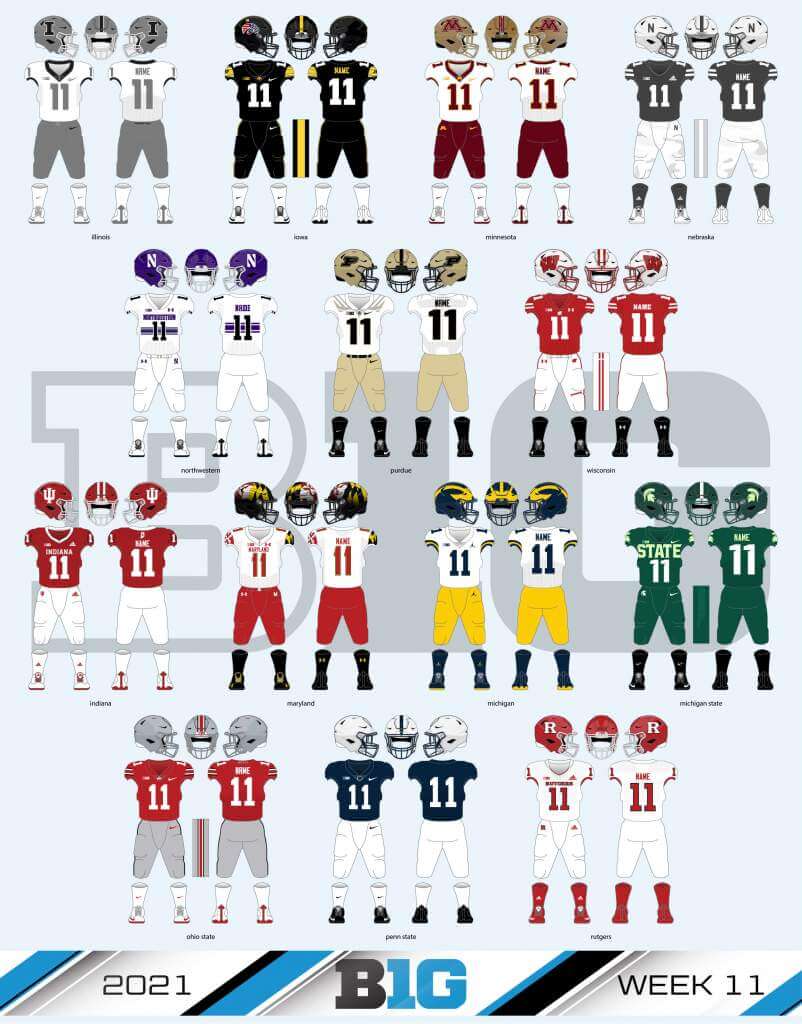 B1G

Follow Kyle on Twitter here.
• • •
And here's Ethan with the Big XII: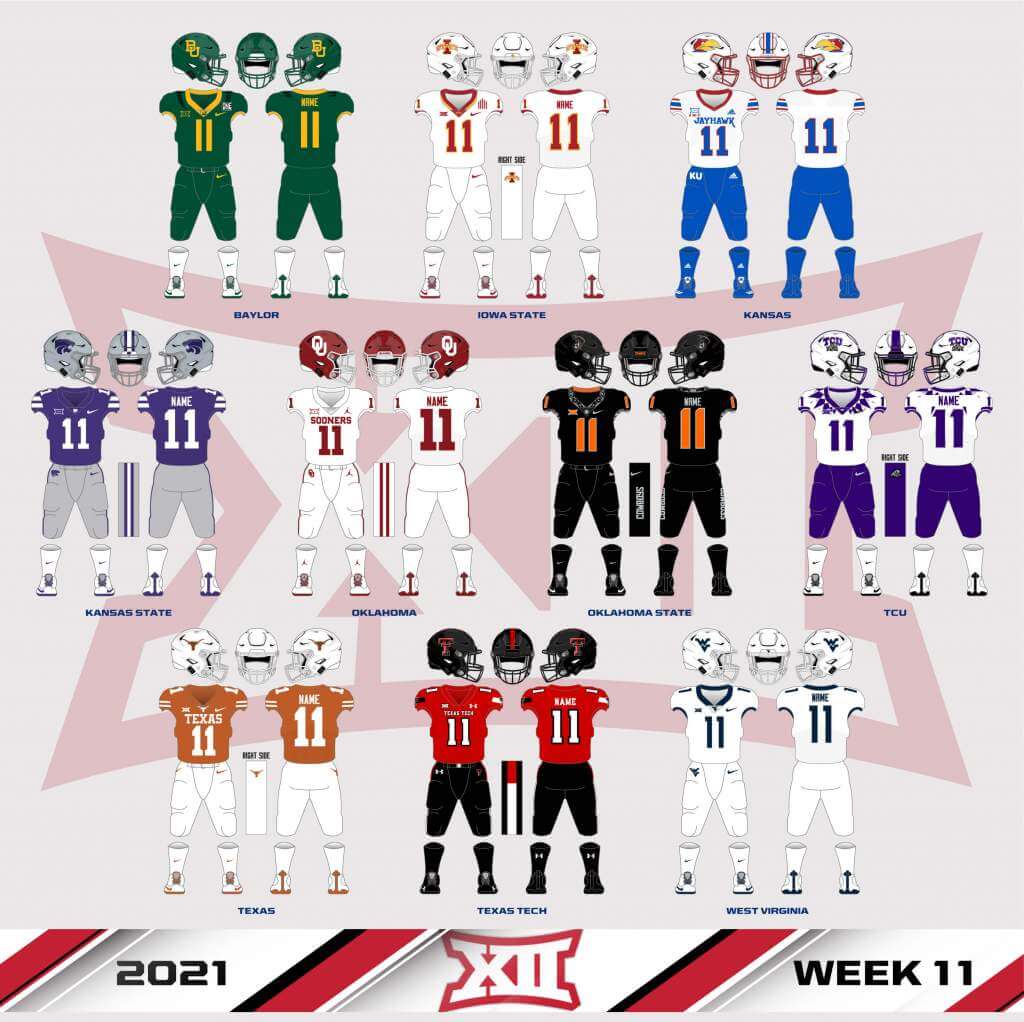 Big XII




Welcome to the 2021 Oregon Ducks Uni Tracker. This little project was originally begun way back in 2008-09 by Michael Princip, who retired after several seasons, whereupon the project was continued by Tim E. O'Brien. He, too, retired from the tracking, but the project has been ably kept up by the man who also tracks the Pac12, Dennis Bolt.
Here's this week's Uniform Combo for the Ducks (you can click to enlarge):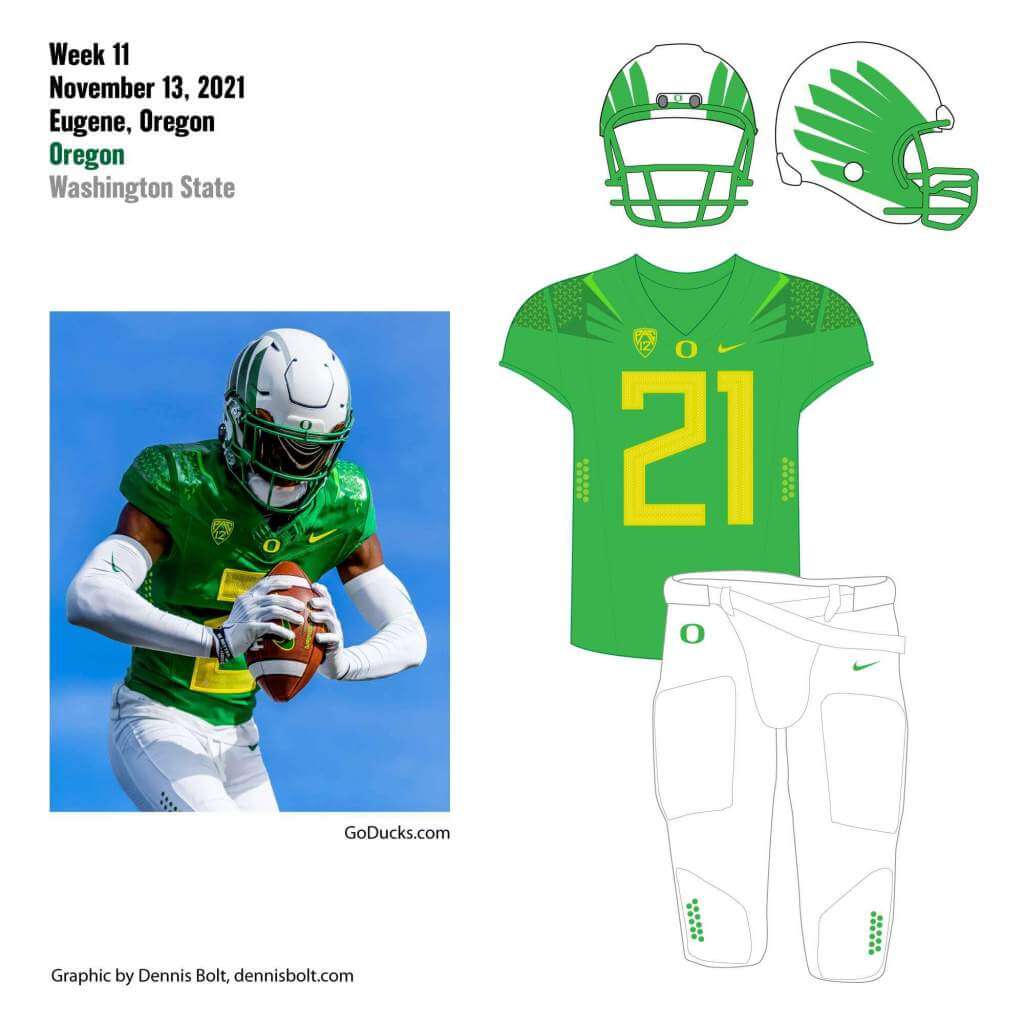 You can read about this uniform, and MUCH MORE, by checking out the Duck Tracker here and the color combo spreadsheet here!
Thanks Dennis!


Uni Watch News Ticker
By Phil

Baseball News: Here's a good video showing what it takes to get Wrigley Field ready for a football game — in this case for the Northwestern Wildcats (also posted in NCAA Football). From J.A. Scott. … Check out this Honus Wagner Sporting Goods Company letterhead from 1927 (from Scott Chamberlain). Scott adds, "And I just learned something new as well. (Pie) Traynor became involved not with the Honus Wagner Sporting Goods Store, but another store started in 1931 that closed just over a year later. So Honus had his name on two store ventures." … Check out this fantastic new colorization from ManCave Pictures: HOF'er Josh Gibson, seen here w/teammate Rafael Pedroso in 1938 joined the Leopardos de Santa Clara in the Cuban Winter League. … Also from ManCave, the 1897 Louisville Colonels featuring HOF'ers Fred Clarke & Rookie Honus Wagner, who are 3rd & 4th from L, middle row.

College/High School Football News: For those of you old enough to remember, during Dan Marino's mustard-and-royal years at Pitt, the team wore many different jersey styles, with varying stripe patterns and widths, and sometimes with no stripes at all (from @myslinsky). … Here's a good video showing what it takes to get Wrigley Field ready for a football game — in this case for the Northwestern Wildcats (also posted in baseball). From J.A. Scott. … Our founder's recent piece on Bulletin was highlighted in this State Journal-Register article in which Paul expressed his love for Springfield High's unique football helmet design.

Hockey News: Friday night was the Hockey Hall of Fame Game in Toronto. Both the Flames and Maple Leafs wore Hockey Hall of Fame Game patches (from Wade Heidt). … The Prince Albert Raiders wore the CHL Leave Your Mark jersey design contest winning jersey on Friday night. Here is a photo gallery with many good looks at the uniform (thanks Wade). And here's a look at the Hamilton Bulldogs' Leave Your Mark jersey design contest winner on Friday (Wade again). … One more from Wade: Finland has released their new hockey jerseys.

NBA News: Because someone had to do it, this article has decided to rank the Lakers "City" jerseys. … "NBA broadcast partners going after the coveted Uni Watch vote" observes Art of Scorebug, when both Milwaukee and Boston were rendered in green Friday night. … It's tough to see, but there appears to be a ghost swoosh on this jersey (h/t NHL Uni Tracker). Various replies say it's from the undershirt. … Darius Garland's Cleveland Cavaliers jersey had the internal striping pull away from the back number (from Shea McMahon). It was also screwed up on the front..

College Hoops News: On Friday night, Oral Robert wore some brutal jerseys with ghosted numbers, which the Rev. Chris Mycoskie felt were "Tough on announcers!" Or anyone with eyes. … Hofstra University's official colors are blue and gold (but trust me, as an alum, that blue is almost royal). Why then, asks Art of Scorebug, is their blue rendered as purple?

Soccer News: When USMNT winger Christian Pulisic scored the first goal against Mexico Friday, he clearly lifted up his shirt to show something underneath but it wasn't visible on the broadcast. Our own Jamie Rathjen notes, It turned out to be another shirt saying "Man in the Mirror," (WaPo article, soft paywall) which is a reference to something Mexico goalie Guillermo Ochoa said last week."

Grab Bag: In their recent WBBL match against the Sydney Sixer, the Brisbane Heat played in a black kit instead of their traditional sky blue (from Graham Clayton). … Ooooohhhh, check out this gorgeous vintage Ford Mercury racing jacket. Beautiful Avon Sportswear embroidered tag on the inside (from Dave Kuruc).


And finally… that's it for today. Everyone have a great week and I'll catch you back here next Saturday.
Peace,
PH