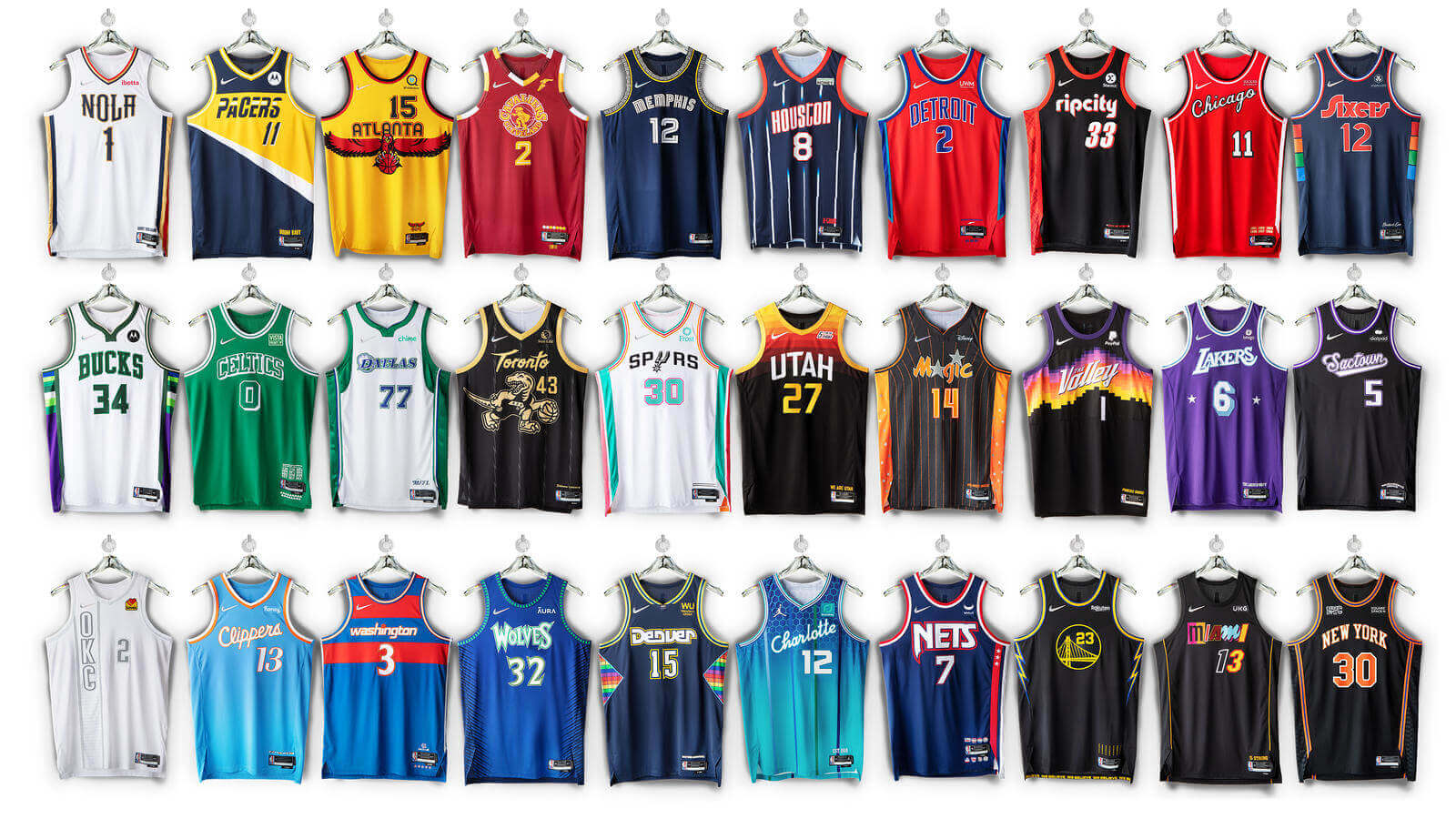 Click to enlarge
After a slew of leaks and teases, all 28 of this season's new NBA City alternates — one for every team except the Jazz and Suns, who are reprising last season's City designs — were finally unveiled yesterday. You can see the jerseys in the graphic shown above, and you can see many of the full uniforms in this video:
A first look from Nike HQ in NYC pic.twitter.com/xUdFwCj1UG

— Sports Section (@SportsSection) November 1, 2021
Instead of covering this huge uni drop here on the blog, I've decided to run today's lede over on Bulletin. I thought the ad-free, uncluttered layout would be good for such a large post. (As most of you know by now, my weekly Bulletin posts usually run on Thursdays or Fridays, but that's just a habit, not a rule.) Those of you who've subscribed to receive my Bulletin content via email should already be seeing this piece in your in-boxes. Everyone else can read it on my Bulletin page. Enjoy!
• • • • •