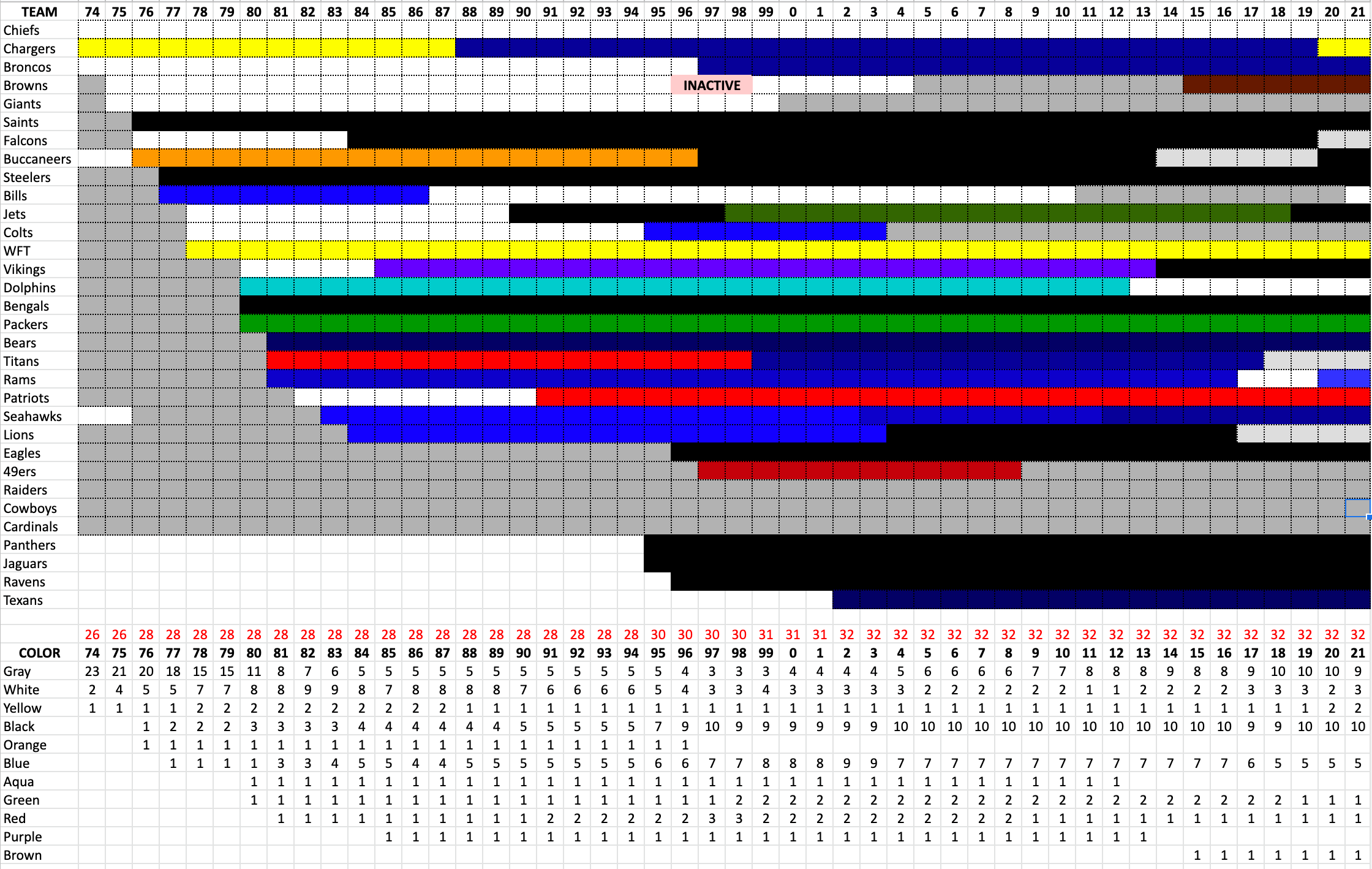 Click to enlarge
What you see above is a spreadsheet showing the year-by-year facemask color progression for each NFL team since 1974, which is when the Chargers and KC became the first teams to deviate from the then-standard grey. The numbers across the top are the years, from 1974 to 2021, and the sequence of the teams in the left-hand column is based on when each team adopted a non-grey facemask (so the Chargers and KC are first, and the teams that still wear grey are last). The row for the Titans includes the years that the franchise played as the Oilers.
The lower chart shows how many teams wore a particular color in a season. The number in red above each year is the number of NFL teams that season.
The spreadsheet (which you can see in its native state here) was created by longtime Uni Watch reader Lee Stokes, who also provided a summary of his findings:
I didn't include alternate or throwback facemasks — just the teams' primary masks. The colors are not exact matches to the on-field masks but are the best representations my spreadsheet would allow. For the Seahawks, for example, you can see (I hope) that they've worn three different shades of blue.

Also, I categorized silver/chrome masks separately from grey (for example, the Lions wore grey from 1974-83 and chrome from 2017-21), although those two color designations on the spreadsheet look very similar.

Some observations:

• After the Chargers and KC, the next teams to abandon grey masks were the Giants and Browns in 1975 — two teams generally considered "old-school." Both subsequently returned to grey (although the Browns then switched again, to brown).

• The Chiefs have had the same non-grey facemask for the longest period of time — 48 seasons. The Saints (46 seasons) and Steelers (45 seasons) are next.

• Raiders, Cowboys, and Cardinals are the only teams that have never worn a non-grey facemask.

• The Panthers, Jaguars, Ravens and Texans are the only teams to have worn only one mask color for their entire existence. 

• With the Bills changing to white this season, they have changed facemask color five times. That ties them with the Jets for the most changes.

• In 1974, 88.5% of teams still wore grey facemasks. By 1978, it was down to 53.6%; by 1982, 25%. The grey percentage bottomed out at 9.7% in 1999. When the Giants went back to grey in 2000, that marked the beginning of a slight grey uptick: Four teams wore grey that year; by 2011 that number was up to eight.
That's some good work there by Lee — my thanks to him for sharing it with us.
• • • • •
• • • • •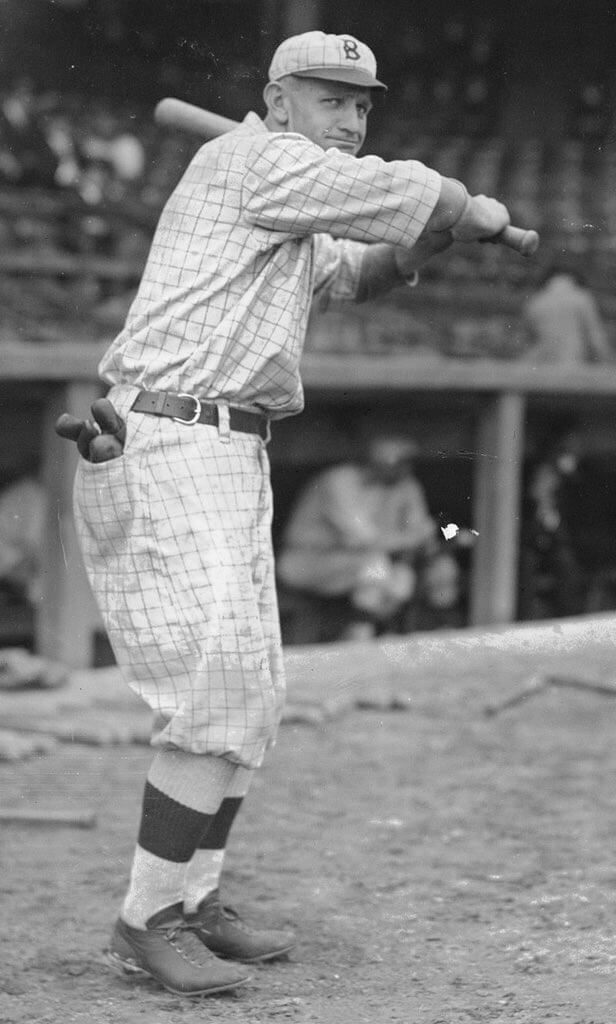 Click to enlarge
Casey at the bat: So much to like in this 1916 photo of Casey Stengel. The windowpane check pattern, the glove in the back pocket, the hip-positioned belt buckle — chef's kiss!
(Big thanks to Phil for this one.)
• • • • •
• • • • •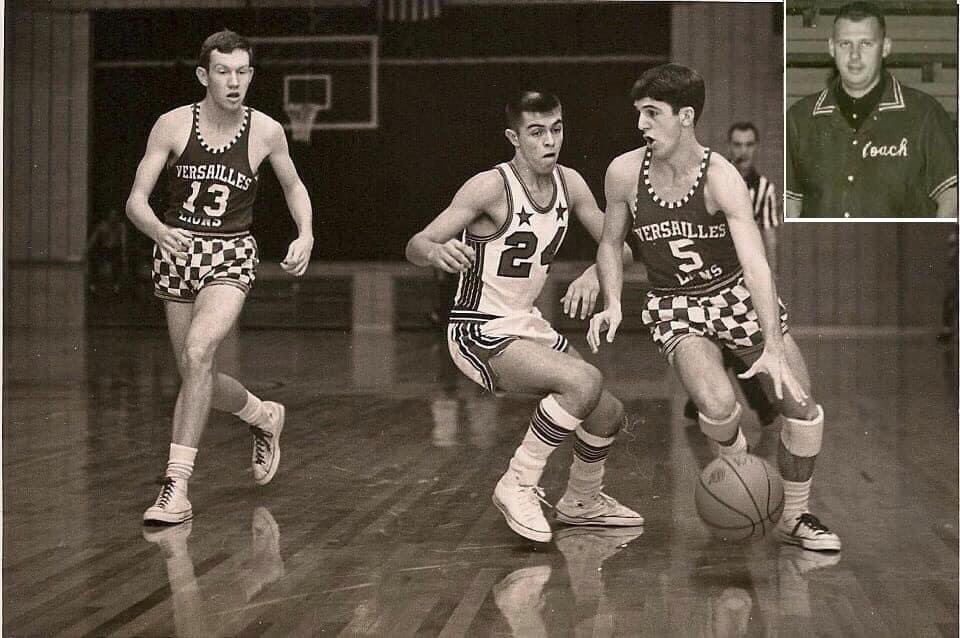 Click to enlarge
Too good for the Ticker: Love this 1966 photo showing Versailles and North Dearborn High Schools, both from Indiana. My god, those checkerboard shorts!
(Big thanks to @BallparkHunter for this one.)
• • • • •
• • • • •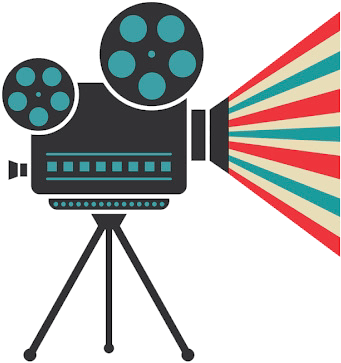 Uni Watch Screening Room: I'm not sure how many Uni Watch readers are into free jazz — not too many, I'm guessing — but if you are into it, or if you just want to learn more about an important form of avant-garde music, you should definitely check out the documentary Fire Music: The Story of Free Jazz, which my brother and I saw last night.
The movie is packed with performance footage and interviews with essential geniuses like Ornette Coleman, Cecil Taylor, Sun Ra, Albert Ayler, Eric Dolphy, John Coltrane, Rashied Ali, and many more. Spectacular stuff, and some great storytelling and reminiscing. Here in New York, it's playing at Film Forum; other cities where it's playing are listed here.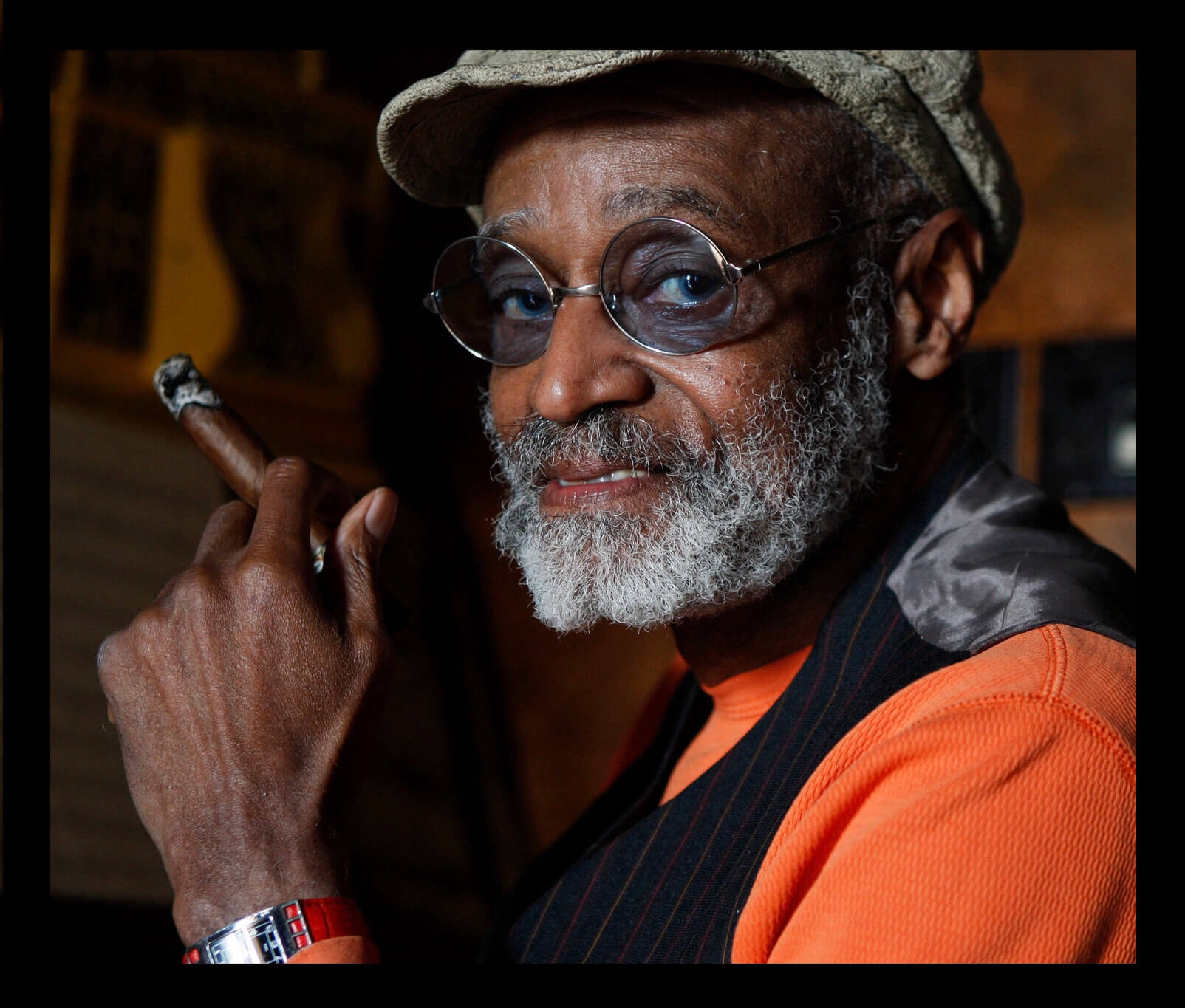 Speaking of the movies, I was sorry to see that pioneering Black filmmaker Melvin Van Peebles died yesterday. He's best known for his 1971 hit, Sweet Sweetback's Baadasssss Song, which demonstrated the commercial viability of Black cinema, inspired a generation of Black filmmakers, and became the template for the Blaxploitation genre (and later became the basis of the excellent biopic Baadasssss, directed by his son, Mario Van Peebles).
But Melvin was also a novelist (in English and in French!), a successful Broadway director and producer, a successful options trader (he wrote a book about it), an enthusiastic amateur astronomer, and a lot more. Much like the musicians profiled in Fire Music, he was an American original and a unique character. He'll be missed. R.I.P.
• • • • •
• • • • •
The Ticker
By Paul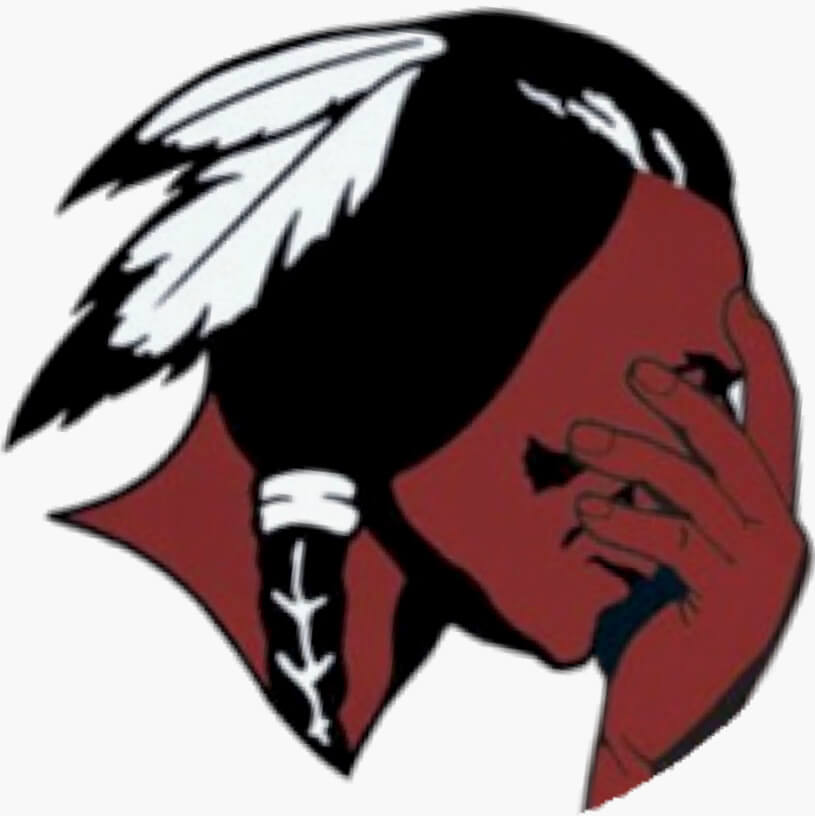 Indigenous Appropriation News: As the school board in Wilson, Pa., considers whether to change the school's Native American headdress logo, opponents of the change say the board has presented too many options for a new logo (thanks, Phil). … Former president Trump is opposing Ohio State Senator Matt Dolan's U.S. Senate candidacy because Dolan is the son of Cleveland MLB owner Larry Dolan, who changed the team's name (from Mike Rosenberg).

Baseball News: The Red Sox, who've currently won seven in a row, including the last five while wearing their yellow CC alternates, plan to keep wearing that uniform as long as they keep winning (thanks, Phil). … Blake Noud was looking at game-used Cardinals jerseys for sale at Busch Stadium and noticed that a Yadier Molina jersey had a little Velcro placket patch. I've seen that before here and there — some players prefer it. … On at least two occasions in the mid-2010s, switch-hitting Dodgers C Yasmani Grandal wore the wrong-handed batting helmet. … Blue Jays slugger Vlad Guerrero Jr. is now selling his own signature bat design. … Reader Jason Margolis was donating blood at Nassau County Police HQ on Long Island (thank you, Jason!) and saw this vintage NCPD baseball uni, along with an old team portrait. Look at the flap pockets on those jackets! … This article is from last year, but once more won't hurt: Here's a look at MLB uni numbers by historical WAR value (from Neil Vendetti). … This story about the history of baseball in Los Angeles's Mexican-American community includes several great old uniform photos and a chorizo ad featuring a baseball-playing cartoon pig (from Kary Klismet). … This is pretty awesome: Hall of Fame curator John Odell schooling Lindsey Berra — Yogi's granddaughter — on what a squatchee is (big thanks to Dan Cichalski).

NFL News: Here are this this week's uni combos for the Bills, Browns (the debut of the new throwbacks), and Titans (thanks to all who shared). … Speaking of the Titans, they used an Oilers theme on their Twitter account yesterday (thanks, Phil). … New practice jersey sponsor advertiser for the Broncos (from Zach Miller). … The Panthers have brought back their "mixed reality mascot" (from Kary Klismet). … Here's Jason Von Stein's weekly NFL uni-matchup extravaganza. … San Francisco subway system BART has clarified that its seat colors do not match the Seahawks' colors (from Nick Roberts).

College and High School Football News: Boise State's equipment staff repaired a tear in RB George Holani's jersey with a shoelace on Saturday (from @BSUtracker). … Here are this week's uni combos for Iowa State, Old Dominion, UNLV, Virginia, UNC, and Arizona State (thanks to all who shared). … Here's one writer's take on what makes a good football uniform (thanks, Phil). … Ohio State plans to install new turf next year (from Kary Klismet). … Also from Kary: Here's a history of Notre Dame's Shamrock Series uniforms.

Hockey News: Slight pants alteration for the Devils (from Patrick Lavery). … In a rare bit of positive arena naming news, the Panthers' arena will not have a corporate-advertised name this season. … New goalie gear for Leafs G Petr Mrázek and Princeton women's G Rachel McQuigge (both from John Muir).

Basketball News: The 76ers are the latest team to wear a crypto ad patch. Kudos to the author of that article for actually referring to the uni ad as an "ad." … Speaking of the Sixers, their next alternate uniform will apparently have some 1970s details (thanks, Phil). … A Timberwolves press release misspelled the word "Timberwolves" (from Trevor Williams). … New sneakers for Louisiana Tech women's (from James Poisso).

Soccer News: New third shirt for Scottish side Hibernian (from Ed Zelaski). … Also from Ed: Here's an animation showing the uniform history of German side Hertha BSC. … Kansas City NWSL will start playing at Sporting KC's stadium next year. "This is a big deal, because SKC wouldn't let them play there initially, so they've been playing at a minor league baseball stadium, which is as weird as it sounds," says our own Jamie Rathjen. "They've had to cover over the diamond and pitcher's mound, so it's really seam-y and patchy in one corner of the pitch." … A clue on Jeopardy! this week referred to "the Blackburn Rovers." "A Brit would never talk about the Blackburn Rovers — they're just Blackburn Rovers," notes Max Weintraub. … Nike-outfitted teams across Europe's top-tier leagues have new third kits (from Kary Klismet).

Grab Bag: Not uni-related, but longtime Uni Watch pal and ace glove restorer Jimmy Lonetti, who lives in Minnesota, embarked on an epic culinary project to create his own Detroit-style Coney sauce, and documented it in this absolutely heroic Twitter thread. Highly recommended. … With the Ryder Cup taking place in Sheboygan, Wis., the European team wore cheeseheads! (Thanks, Phil.) … Here's a comparison of a modern auto racing firesuit with one from 2000. "It should also be noted that the newer suits are much more breathable than the old ones," says David Firestone. … New logo for car maker Volvo. … NAIA school Evangel University has changed the name of its teams from "Crusaders" to "Valor" (from Phillip Dowden).