Good morning, and happy autumnal equinox! Autumn is my favorite season and "autumnal" is my favorite adjective (I like how the silent "n" suddenly gains a voice), so I count this as a Very Good Day.
Now then: One of MLB's lesser-known initiatives is something called Fans at Bat, an program in which fans can register to offer feedback via online surveys. Fans at Bat participants are asked about things like their experiences at the ballpark, health and safety protocols — and, sometimes, uniforms.
The other day I heard from a Fans at Bat participant who had just been sent a new survey. It began like so: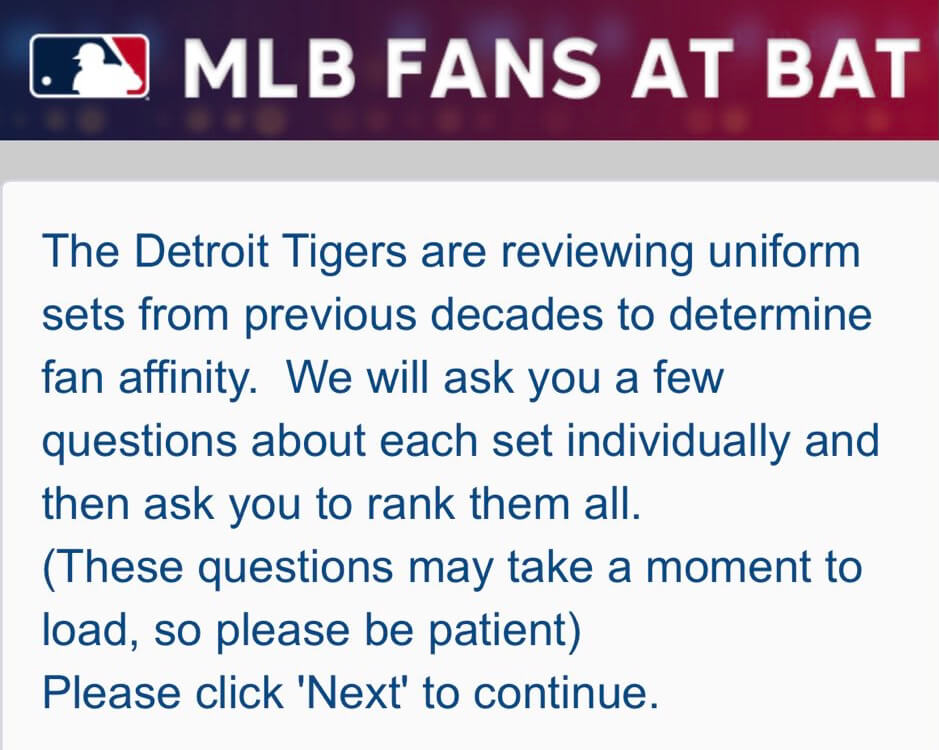 The survey then offered views of several different throwback uniforms. The first two were road designs keyed to the Tigers' last two championships — 1984 and 1968: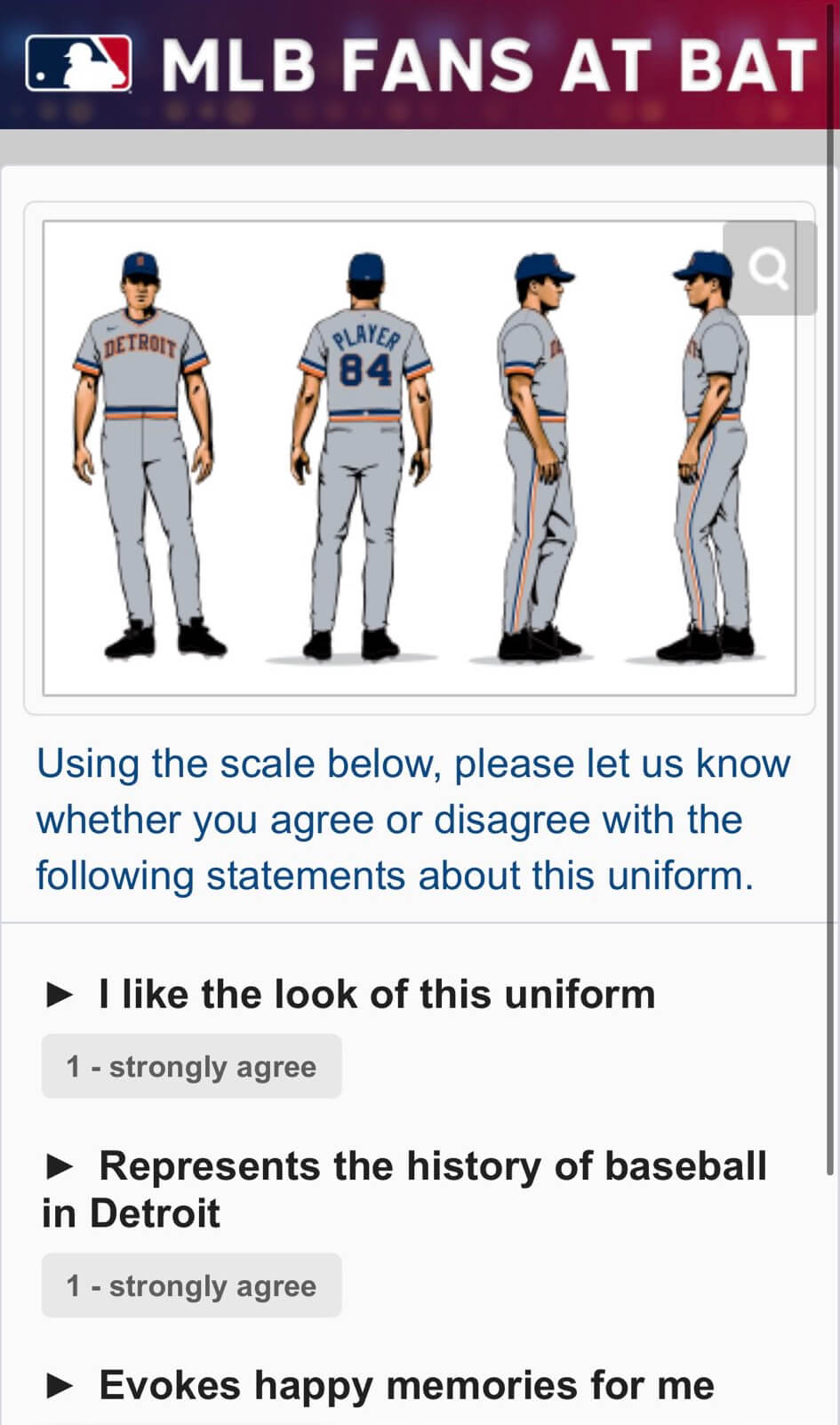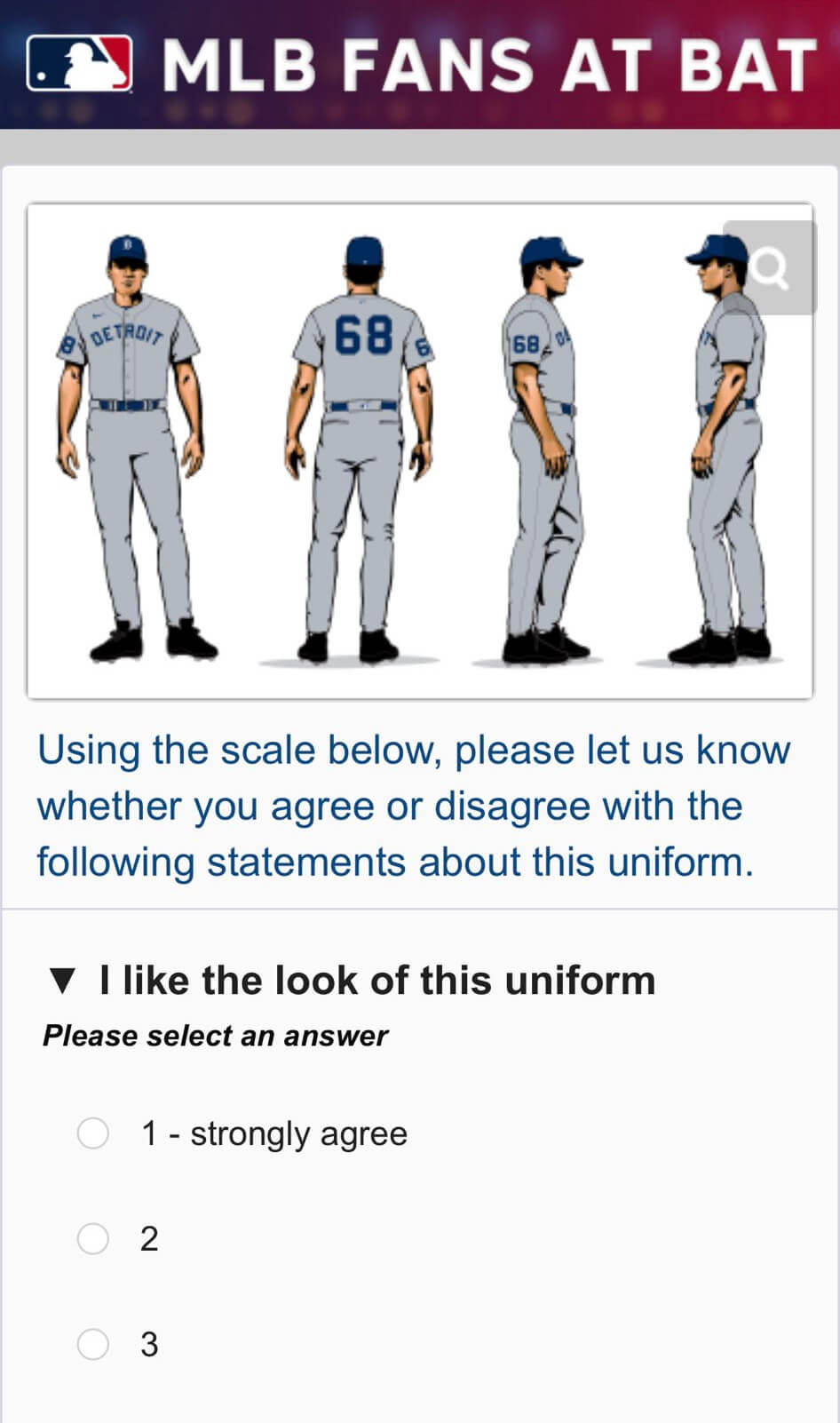 Next was a Detroit Stars design from the Negro Leagues: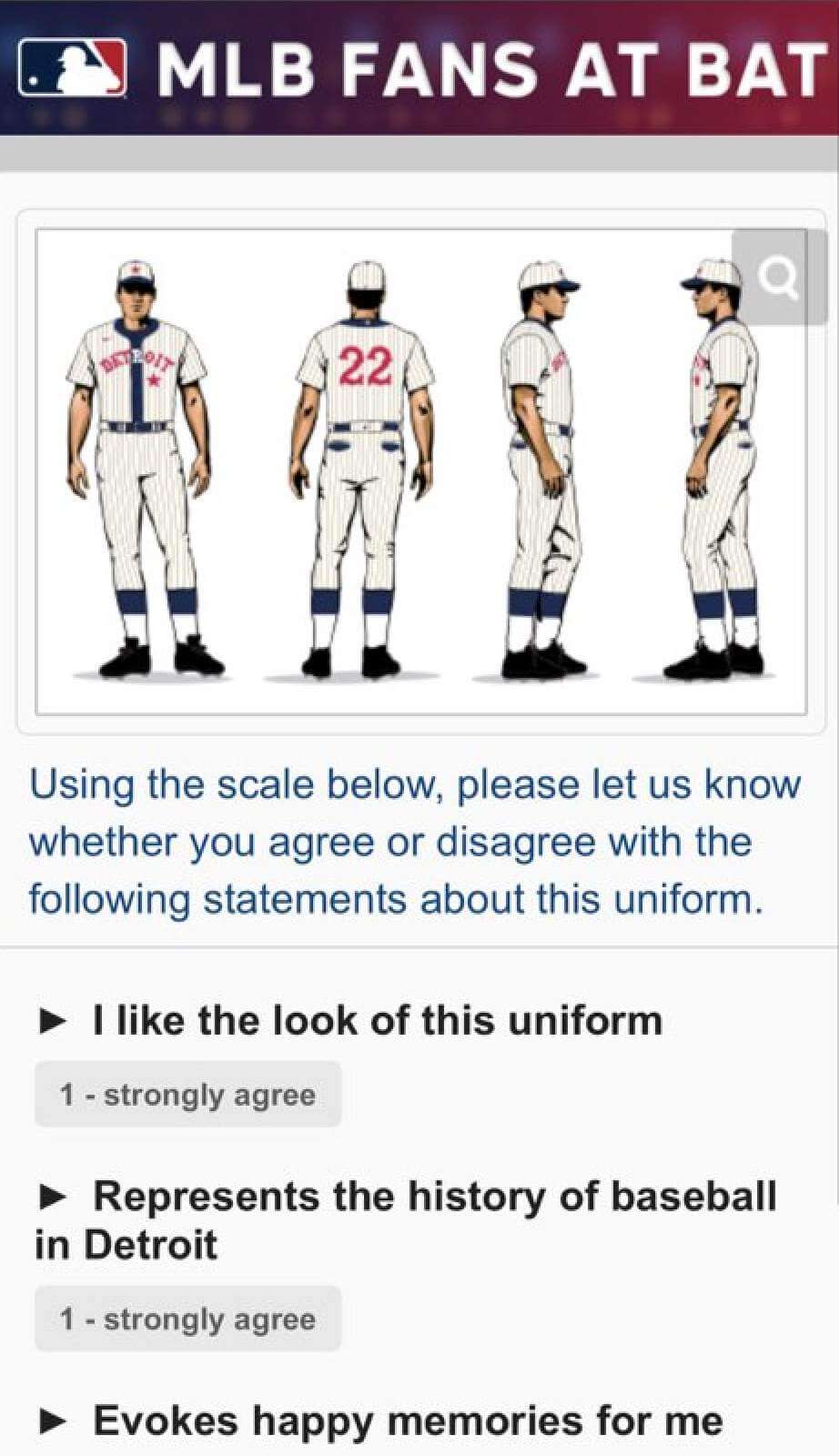 My source, who prefers to remain anonymous, says there were two other designs that he didn't get screen shots of: a road version of the Stars set and a uniform that he initially described as "a navy blue jersey with a white old English 'D' and white pants."
When I heard this, I thought to myself, "Wow — they're bringing back the one-day Sunday alternate from 1995!" But when I asked my source if that's what he meant, he said it was just a plain navy jersey with a plain white "D" (no orange trim, no tiger walking through the "D") — more like this recent spring training design: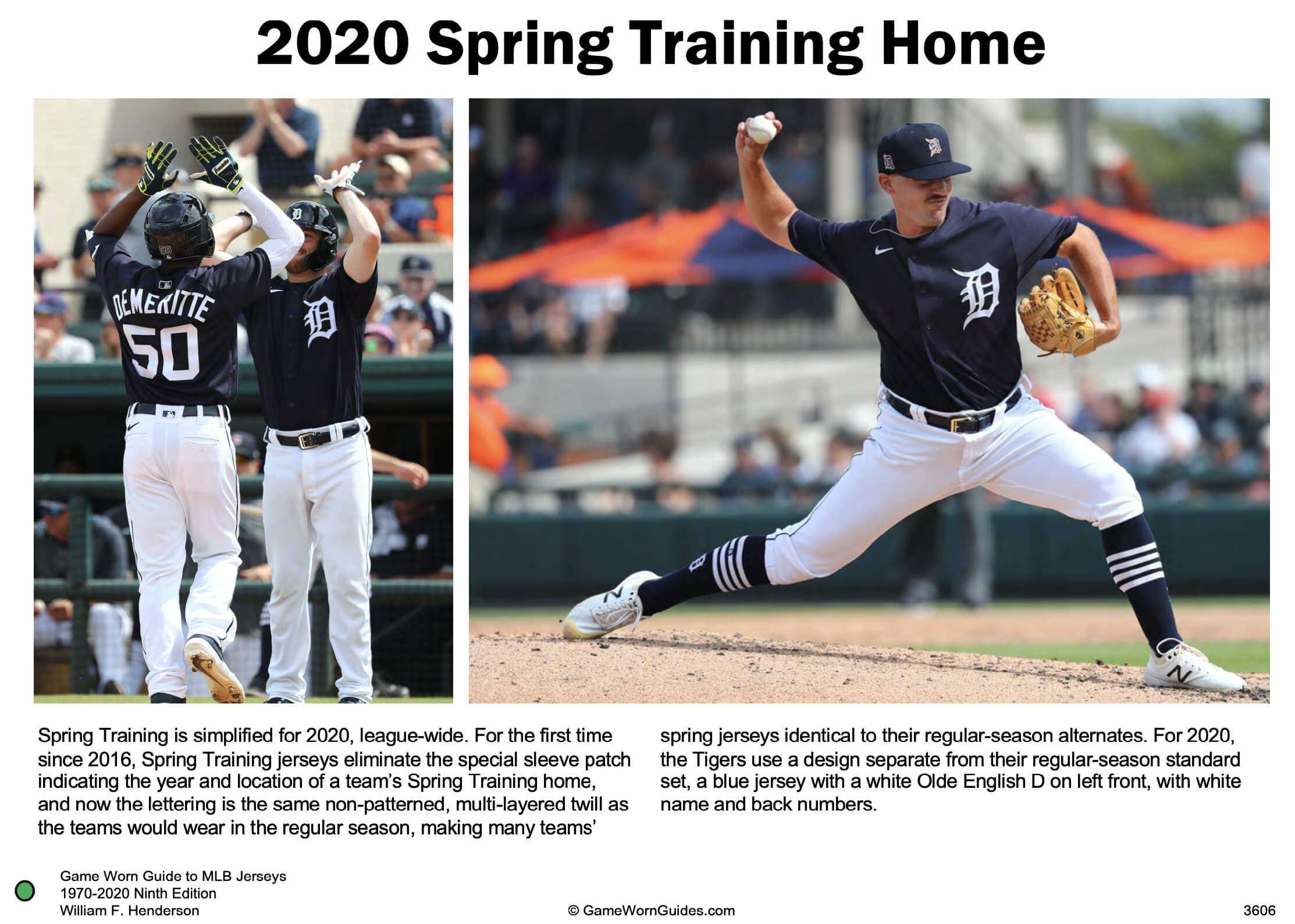 ———
Okay, so that's as much as we know. It's not clear what the timeline would be for any of these being added to the Tigers' uni set, but they clearly have something cooking. Aside from that ill-fated 1995 Sunday alternate, which was retired after one game, the Tigers have never had a solid-colored alternate jersey. They've done a fair number of throwbacks over the years, but all as one-offs — never as a full-fledged season-long alternate. So if they're thinking about adopting any of these designs as a true alternate, that would be a major shift for them.
It's worth noting that, according to Bill Henderson's jersey guide, the Tigers have worn all of these designs as throwback one-offs in the past. The 1984 road design, for example, has appeared as a throwback on three previous occasions: once in 2007 and for two games in 2012. (In each case, the Tigers wore it on the road as part of another team's throwback promotion, not on their own initiative.) They have also worn the 1968 road throwbacks on two occasions: on the road in Seattle in 2006 and at home in 2018. They've worn the home version of the Detroit Stars uniform many times over the years for Negro Leagues throwback games, and they wore the road version just a few months ago. So while it would be a big change for them to adopt a new full-time throwback or alternate, they're not really breaking any new ground with the design options.
Meanwhile: I encourage everyone reading this to sign up for Fans at Bat. We need to pack that survey electorate with Uni Watch readers!
• • • • •
• • • • •
The Ticker
By Lloyd Alaban

Baseball News: A data card apparently came loose from Blue Jays C Alejandro Kirk's wristband during a play at the plate last night, and Rays OF Kevin Kiermaier picked it up and brought it back to the Rays dugout. … Pirates LF Yoshi Tsutsugo appears to still be wearing blue socks from his time with the Rays instead of the Pirates' black socks. The socks also have his former number, 25, instead of his new number, 32 (from Joanna Zwiep). … Nats IF Alcides Escobar (left) has his helmet logo riding higher than those of his teammates (from John Muir). … The Mets' broadcast used the Red Sox City Connect number font when showing Boston's lineup last night (from Shane Bua). … Former Astros Jeff Bagwell and Craig Biggio received Houston Sports Hall of Fame rings. Inside the rings are tributes to the late Ken Caminiti (No. 11) and Darryl Kile (No. 57) (from Ignacio Salazar). … The El Paso Chihuahuas, affiliate of the Padres, unveiled Loteria-themed jerseys (from our own Phil Hecken). … Six years after the Huntsville Stars of the old Double-A Southern League left for Biloxi, Miss., the city is renovating their abandoned ballpark into a new multi-use stadium (from Kary Klismet).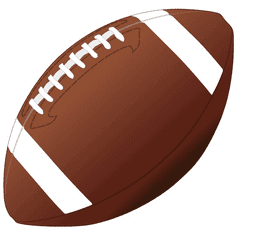 Football News: Mono-white for the Bengals this week (from our own Phil Hecken). … The Raiders have added a display in their stadium featuring 96 Nevada high school football helmets (from Brian Catlett). … Not a great photo, but here's an old Browns basketball uni, as worn by the late Ernie Davis (from Jerry Wolper). … A mannequin at the NFL offices in New York shows the Buccaneers' current jersey over their old pants (from @McGirtsBurner). … BYU has unveiled a new navy turnover belt (from Kary Klismet).

Hockey News: Flyers G Martin Jones's new mask shows the team's retired numbers inside the logos running along the backplate (from @kodywiddak). … The Coyotes have released renderings of their proposed new arena in Tempe (from Kary Klismet). … Also from Kary: Colorado College has opened the doors to its newly completed arena. … Here's a video of the Abbotsford Canucks, affiliates of Vancouver, placing their inaugural logo at center ice (from Wade Heidt). … The Rochester Americans of the AHL added the city's logo to their home ice red line (from Mike Weston).

Basketball News: Numerologist Etienne Catalan has the latest NBA uni number assignments. … New unis for Saginaw Valley State University (from our own Phil Hecken).

Soccer News: There's going to be a new USL Super League, which is to be the women's equivalent of the USL Championship. It has a logo in the same style as the other USL leagues (from our own Jamie Rathjen). … Burnley wore shirts with Alzheimer's Society ads on them yesterday (from Mark Coale). … New shirts for Shamrock Rovers AFC of Ireland's Wexford Football League (from Kary Klismet). … A CBS Sports graphic included Louisville City FC in their announcement of the expanded Leagues Cup. The problem is Louisville City plays in the USL Championship and is not eligible for the Leagues Cup (from Adam Franz).

Grab Bag: New logo for the NASCAR Xfinity Series (from Dell Michaels). … New kits for France's national rugby union teams (from Sy Hart). … New unis for the Albany FireWolves of the National Lacrosse League (from Wade Heidt). … Golfer Justin Thomas revealed America-themed golf shoes for the Ryder Cup (from Griffin Smith). … Salford Red Devils, an English rugby league side in the Super League, have a new mascot (from Kary Klismet). … Also from Kary: New marching band uniforms for the University of Nebraska at Kearney. … The U.S. Space Force unveiled prototype dress uniforms (from many readers). … New patches for the California City Police Department (from Timmy Donahue). … The Olympia Theatre in Dublin, Ireland, has sold its name, and people are angry about it (from Scott Turner).