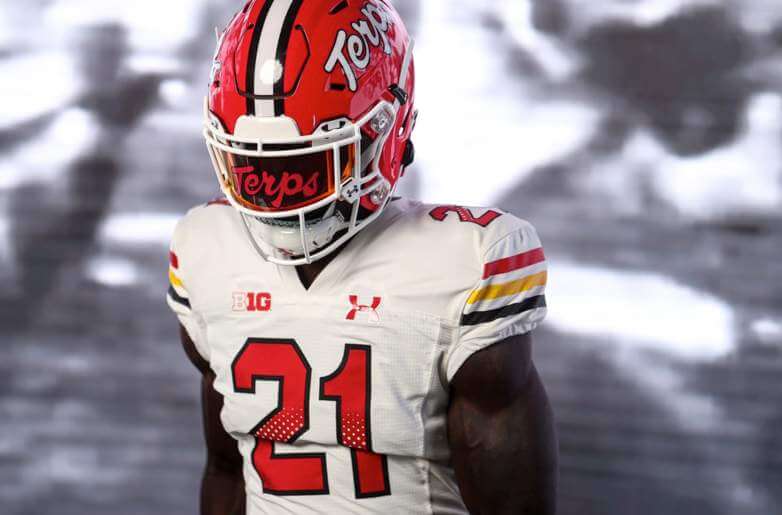 The University of Maryland unveiled a throwback uniform that will be worn for their opener next weekend.  Rolling out a throwback jersey in recognition of a brand is … weird. In Maryland's case,
I guess
it makes a little bit of sense given the company's history and founding and their connection to both the University and the state.
The last line quoted below about "future/throwback" reads like gibberish to me and the rest of the release goes into the typical "stongerer, fasterer, lighterer" routine, but the uniforms themselves look great.  Full gallery is available here and the release is available here.
Harkening back to the glory days of the 1980s, Maryland football will wear a special throwback uniform for its season opener vs. West Virginia on Sept. 4 in a nationally-televised game on ESPN at 3:30 p.m.

Recognizing the 25th Anniversary of Under Armour, the Terps will don these special white Airvent ArmourGrid jerseys with red numbers and black and gold trim. The look will be complete with red helmets featuring the iconic Terps script logo and red pants to mirror the team's look of the 1980s.

The design and execution of the uniforms features a 'future/throwback' look recognizing the past while pushing the future.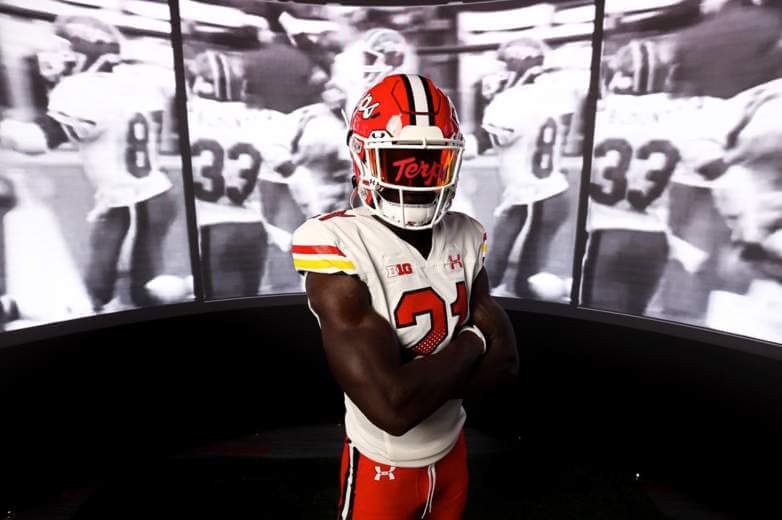 • • • • •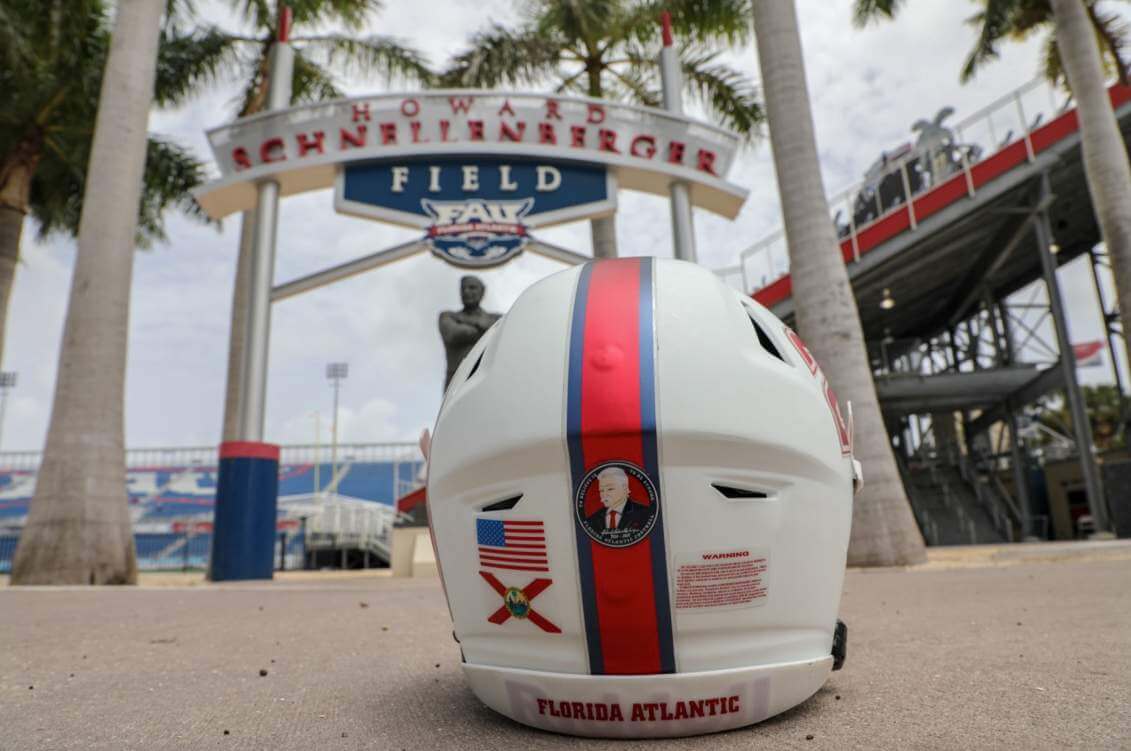 FAU will be adding
both a memorial patch and helmet decal for Howard Schnellenberger this season, starting next Saturday when they open a Florida. Miami's decal, which they wore for a spring game back in April,
is here.
Florida Atlantic will honor the late Howard Schnellenberger with a helmet decal and jersey patch during the 2021 season.

The team announced Thursday that the Owls will wear the decal and patch as a tribute to FAU's first head coach, who died earlier this year at the age of 87.
• • • • •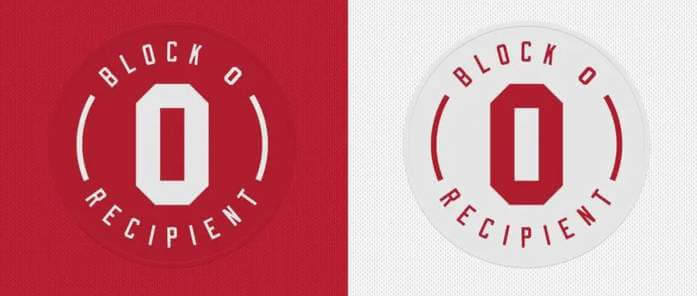 The Block "0", this year awarded to Thayer Munford, will have to be a jersey patch this season.
The tradition of the Block "0" jersey began last year and is inspired by Bill Willis and what he stood for – toughness, accountability & the highest of character.

Because he plays on the OL, Munford is prohibited from wearing #0. He'll wear a special patch on his jersey instead.

— Ohio State Football (@OhioStateFB) August 28, 2021
• • • • •
It appears as though Ronaldo's Manchester United reunion will include a number change after all.
Edinson Cavani is keeping #mufc's no.7 shirt #mulive [@JonathanShrager]

— utdreport (@utdreport) August 28, 2021
• • • • •
Dodge, Duck, Dip, Dive and Dodge.
Hey @ballparkdigest we have a dual jersey auction going on tonight thanks to @psecu ! These Dodgeball themed jerseys are up for auction on the @LiveSource app until 8pm!!!

Bid to win a Revs player's jersey OR a @BlueCrabs jersey! pic.twitter.com/xfOPJGNCrZ

— York Revolution (@yorkrevolution) August 28, 2021
• • • • •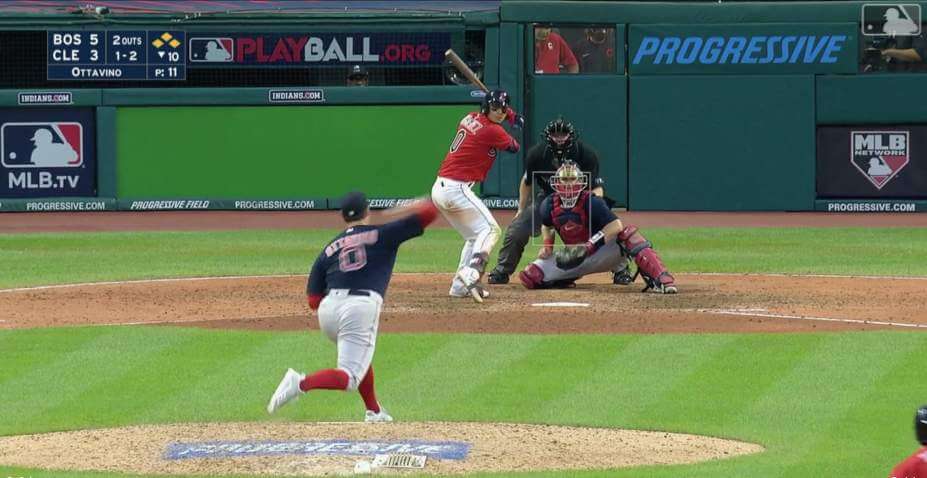 Adam Ottavino faced Andres Gimenez in yesterday's Red Sox / Indians game, making it a zero vs. zero affair.