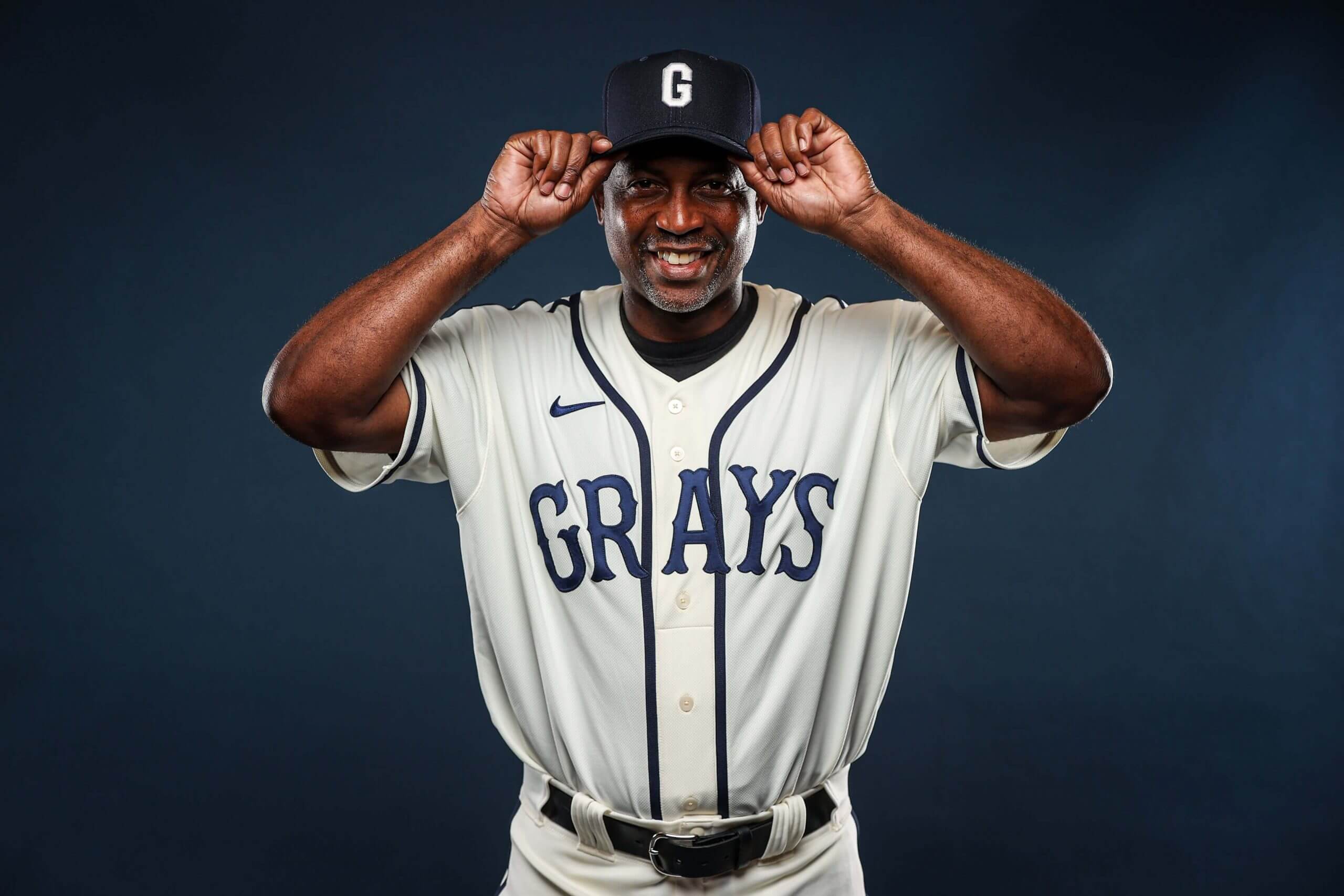 The Pirates
donned the Grays unis
last night in Pittsburgh.  The Negro League unis always look terrific, which, putting history aside for a moment, is likely due to them being frozen in time of that era. Those franchises weren't ever really aesthetically corrupted by polyester or cookie cutter stadiums or astroturf that came decades later. I love when teams break these out, and it's great to see Major League Baseball officially recognizing these teams and players as apart of baseball history. Truly a throwback.
The club honored the Homestead Grays — a team with a rich history and a few of the greatest players in baseball history — at PNC Park ahead of their Negro League Baseball Legacy Game with the Cardinals. Pittsburgh donned cream and navy Grays jerseys with "G" hats for the contest, while festivities at the ballpark also included a giveaway of Grays T-shirts, on-field Grays insignia in the foul-ground grass and a display of pieces of Negro Leagues history in the left-field corner.
They looked great in action, too:
Michael makin' plays! pic.twitter.com/RMrlUy65EZ

— Pittsburgh Pirates (@Pirates) August 28, 2021
• • • • •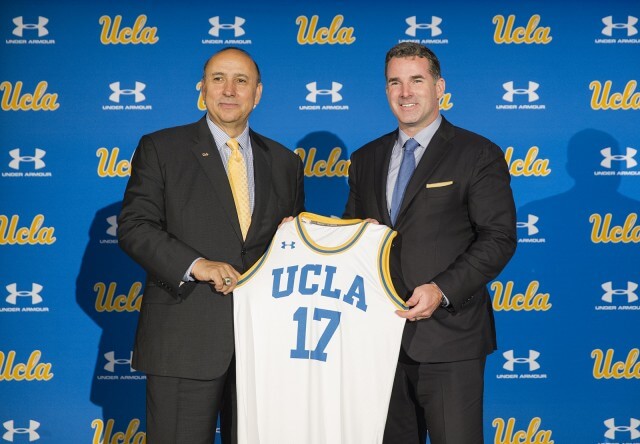 Under Armour attempted to get a lawsuit brought by UCLA dismissed, but a Superior Court judge in Los Angeles rejected the move this week. UCLA is seeking more than $200 million in damages.
UCLA sued Under Armour in August 2020, alleging breach of contract after the apparel company reneged on its 15-year, $280-million sponsorship deal with the school that was the most lucrative in the history of college sports.

Under Armour told the school it was invoking the force majeure clause of the contract in the wake of the COVID-19 pandemic that halted college sports and that the UCLA baseball team had completed fewer than 50% of its games, a requirement for one of its core teams.
Read the full story here.
• • • • •
There appears to have been some issues in Atlanta with batting helmets last night.
@UniWatch The second rogue helmet logo of the day… this one on Duvall pic.twitter.com/g1SWgs7V3F

— Camryn Brown (@camrynpetebrown) August 28, 2021
@UniWatch A is for Adam Duvall, or is it Angled, as the A on his Braves helmet is crooked and/or falling off pic.twitter.com/QDLydh0X0W

— Ryan Maquiñana (@RMaq28) August 28, 2021
• • • • •
I've stared at this announcement, blinking, trying to figure out just what in the hell it's supposed to be saying. This is beyond ridiculous.
JUST IN: FAU has officially changed the title of their head football coach.

The team's leader will now be called the "Hagerty Family Head Football Coach" after the Owls received a $2.5M gift from Michael and Michelle Hagerty.

Willie Taggart says he's honored to hold the title. pic.twitter.com/oHSpKNvqrH

— Andy Slater (@AndySlater) August 27, 2021
• • • • •
I remember way, way back ago, Paul and I started a little side project called "Ditch the Black", trying to get the Mets to jettison their BFBS unis. I've always hated black in their uniform, largely because I thought the pinstripe versions were so crisp. I know Steve Cohen and some younger fans now view them as classics, which is a bit lost on me.
Despite being a Yankees fan myself, I've never felt the need to root against the Mets (that's more common the other way around), but man, who can possibly figure out what's happening in Flushing right now? I think this explanation might be as good as any:
The Mets are 7-19 and have gone from 7 games over .500 with a 3.5 game division lead to 5 games under and trailing by 7.5 games since bring back the black for black's sake jerseys, including an 0-2 record in said jerseys. @UniWatch https://t.co/8nCvbq78aE

— Casey (@KCNep95) August 27, 2021
• • • • •
Cristiano Ronaldo, after a brief flirtation with Man City, is headed back to Manchester United. But, unless they get special permission from the Premier League, he will have to wear a different number this time around.
Premier League rules state that Edinson Cavani must keep #mufc's No.7 shirt for the whole season. If Cristiano Ronaldo wants the No.7 shirt, Cavani must leave or United must get special dispensation from the Premier League board #mulive [@DaleJohnsonESPN]

— utdreport (@utdreport) August 27, 2021
• • • • •
Hawaii will honor Colt Brennan this season with a helmet decal.  Brennan passed away this May at the young age of 37.
It's all in the details. #HawaiiFB #WinEveryDay pic.twitter.com/NJ5KYuVqlx

— Hawaii Football (@HawaiiFootball) August 27, 2021