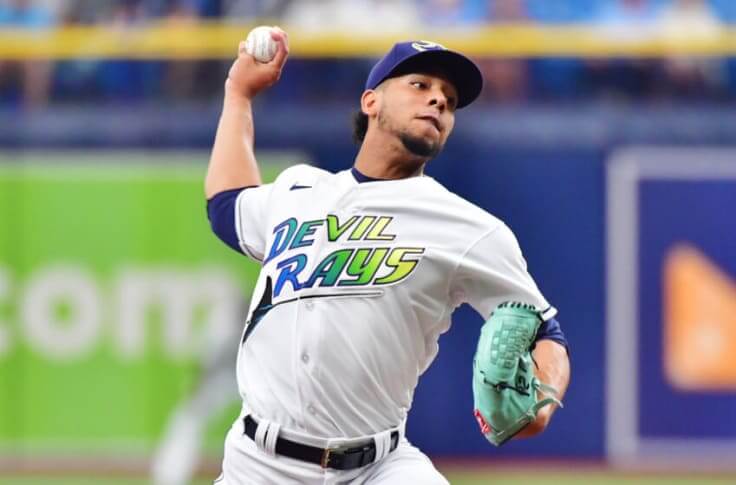 In a Saturday afternoon game against the (also) first place White Sox, Tampa Bay slipped into the old "Devil Rays" unis from, err, way way back in the late 90s. Despite being a bit of a traditionalist when it comes to baseball uniforms, I've always secretly liked this set. But it really is odd that a uniform 20-ish years old now qualifies as a throwback.
I think part of that weirdness is that they still play in the same stadium that they did when these were originally worn. Which, if I'm being generous, is a rather unremarkable dome with little to no personality, poor lighting, and a blown-out sound system. The Red Sox and Cubs certainly have no trouble pulling this off, for obvious reasons. Perhaps it's just my hatred of Tropicana Field that is bleeding over into this, but it does feel a little off.
Check out the socks here.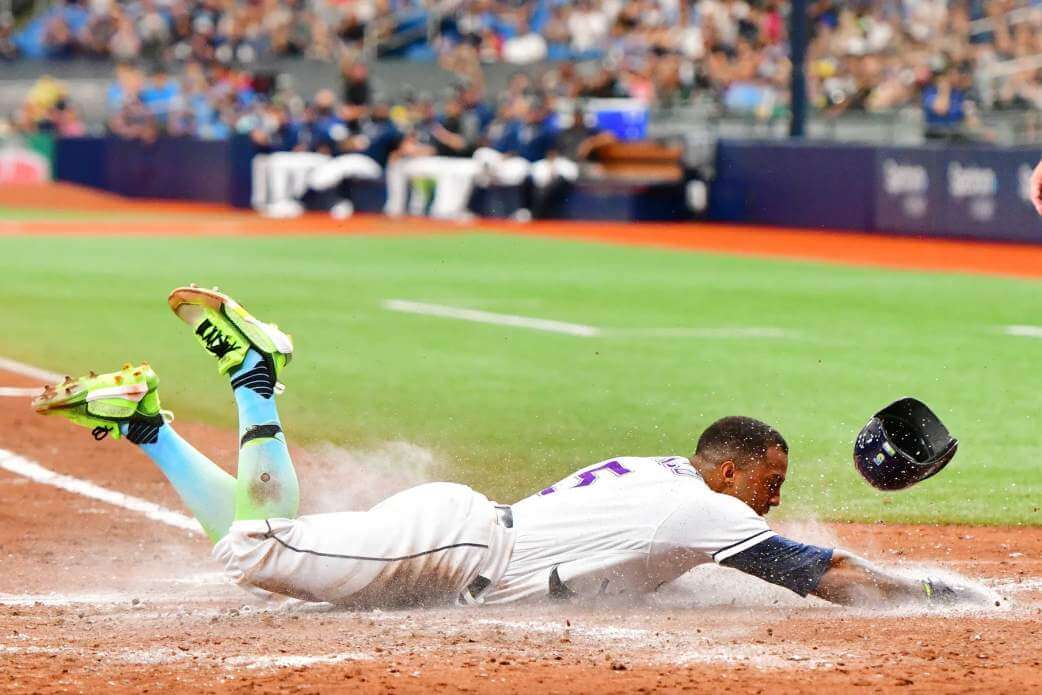 • • • • •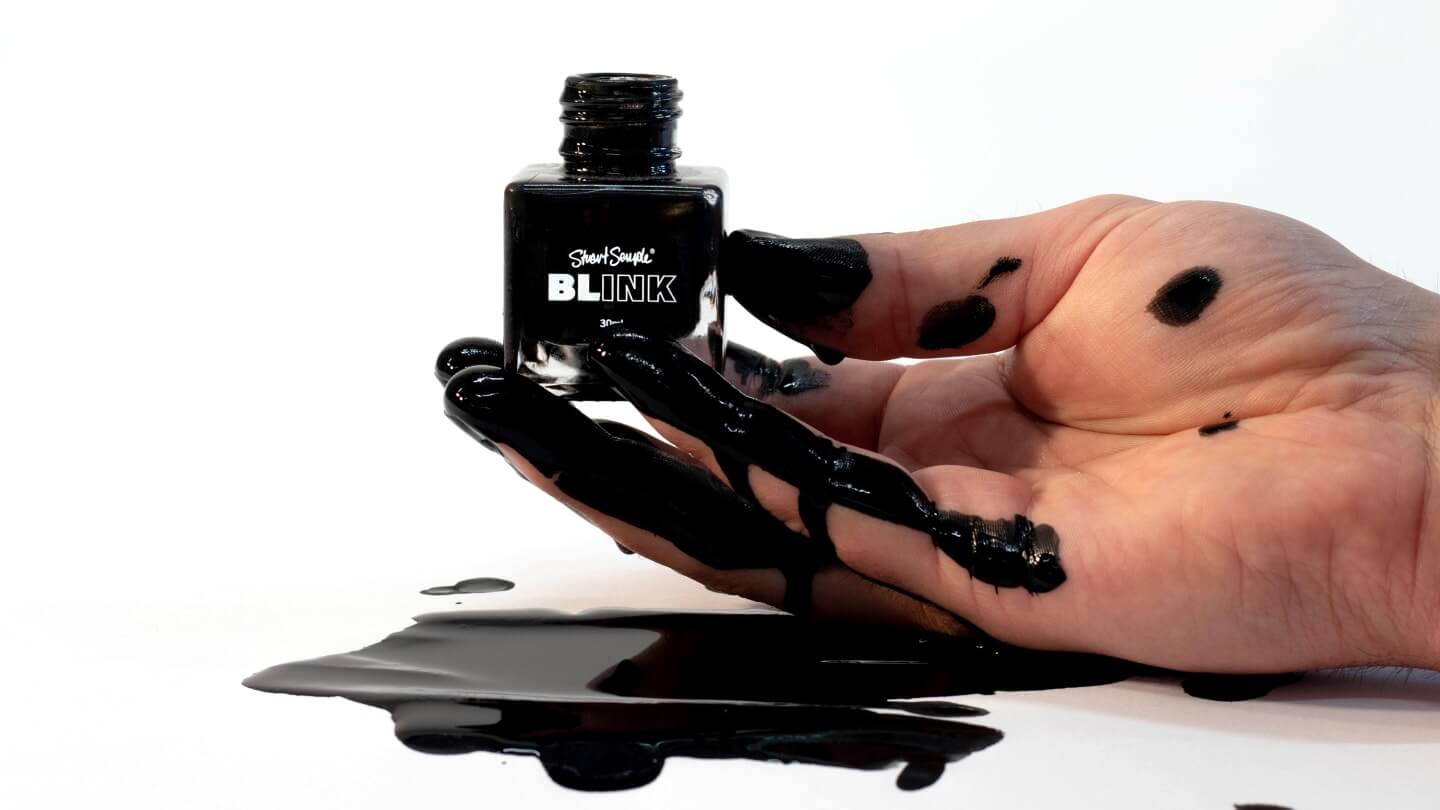 Jason Hillyer shares an interesting story about a feud surrounding color trademarks.
Painter Yves Klein registered a trademark for a shade of ultramarine called International Klein Blue in 1957, and jewelry brand Tiffany & Co.'s signature blue is also protected. More recently, in 2016 sculptor Anish Kapoor purchased the artistic rights to Vantablack, a material described as the "the darkest man-made substance." The substance is made of carbon nanotubes, that reflect virtually no light.

But Kapoor's exclusive license of Vantablack proved controversial, sparking a years-long feud with Stuart Semple, a British artist who has since set out to "liberate" colors from private ownership. Having created several of his own "coloriest colors," Semple then made them available to everyone in the world — apart from Kapoor.
You can read the full story here.
• • • • •
Check out this trophy for The Hundred, which is an English cricket tournament that just wrapped up.
• • • • •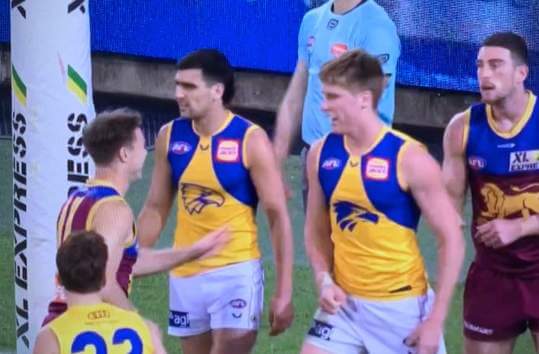 You have to wonder how this happened. One of the players for the West Coast Eagles was playing with a version of their jersey with a misprinted logo. Instead of being a blue outlined eagle, the logo was inverted with the blue filling the eagle's head.
Eagle-eyed West Coast fans have noticed a rare mistake on one of its jerseys, which the club explained was a "misprint".

Eagles defender Harry Edwards was spotted wearing a slightly different guernsey to the rest of his teammates during his side's clash against Brisbane at the Gabba on Saturday night.
Harry Edwards' clash jumper has a misprint of our logo. The club has notified the AFL. https://t.co/GdOtXXqbzI

— West Coast Eagles (@WestCoastEagles) August 21, 2021
• • • • •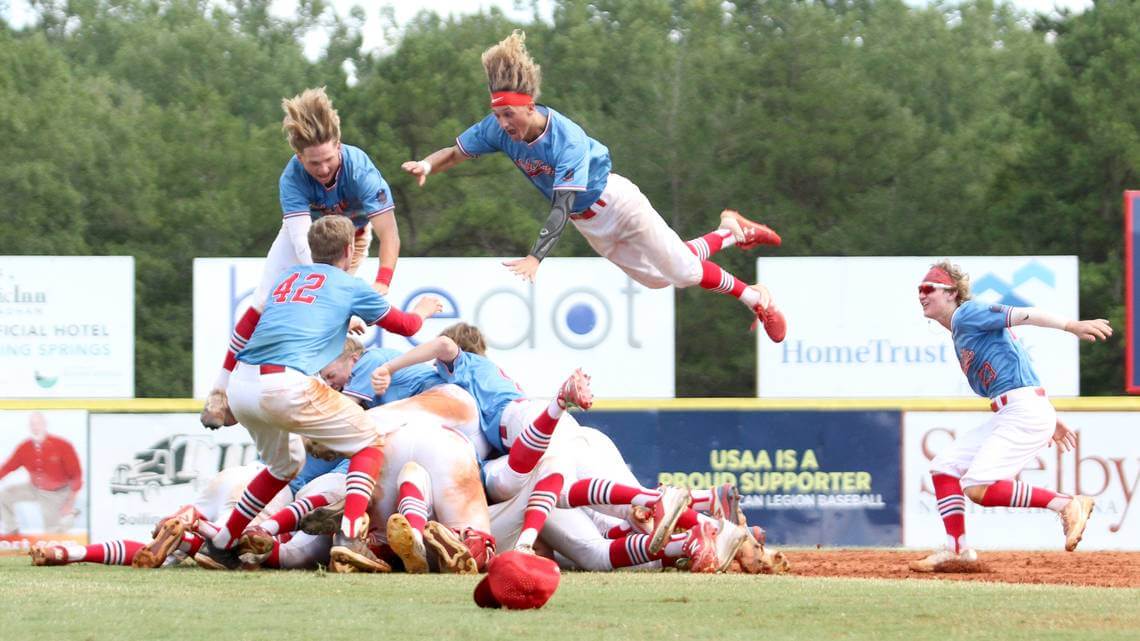 Brett Thomas passed along this image of the Idaho Falls Bandits after they won the American Legion World Series. Look at those stirrups!
• • • • •
The Frisco RoughRiders billed this as an "80s Night" promotion, but this looks more like a doctor's coat to me? I was looking for the the stethoscope.
*insert Miami Vice theme song* pic.twitter.com/6EOuYByGXr

— Frisco RoughRiders (@RidersBaseball) August 22, 2021
• • • • •
This is fun. Imagine having this "problem."
@UniWatch Nola brothers playing each other so Dad has to rep both jerseys. pic.twitter.com/8V8rBIt16L

— Dustin Perez (@Pez1865) August 22, 2021