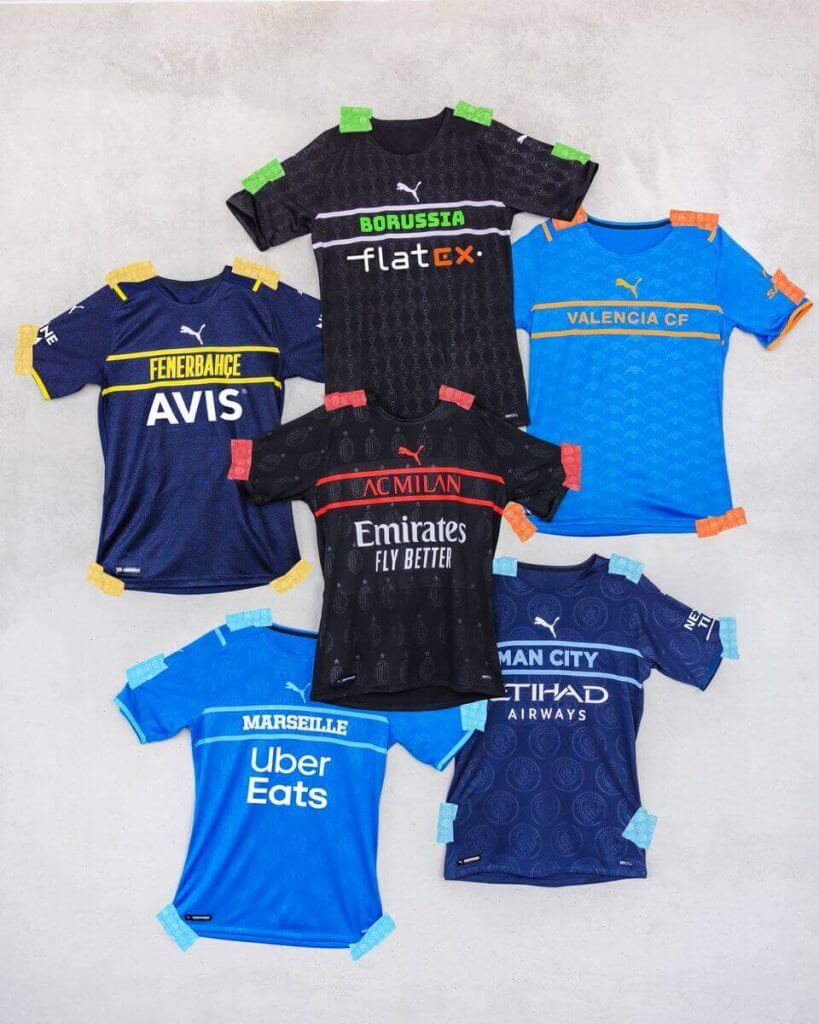 By Phil Hecken, with Jamie Rathjen
Follow @PhilHecken

[Editor's Note: Paul is on his annual August break from the site. Deputy editor Phil Hecken is in charge from now through the end of the month, although Paul may be popping up here occasionally.]
Greetings and Happy Thursday, Uni Watchers — we've got some BIG uni news on tap today. Today's short lede, written by our own Jamie Rathjen, will take a look at Puma's new third jerseys for their Euro clubs, which have an interesting design template. Paul also has a new Bulletin article (link below). If that weren't enough, both the Packers (unveiling their new alternate jersey — and hopefully full uniform) AND the Dodgers (unveiling their City Connect jersey — and hopefully full uniform) will also be releasing those this morning. I'll have full writeups on both the Dodgers and Packers new uniforms in tomorrow's post, but will be updating today's post once photos become available. That's like a week's worth of uni news all packed into a couple days. With so much to get to, I'm turning this over to Jamie now, and be sure to keep scrolling for Paul's latest piece over on Bulletin.
__________
Puma Releases New Third Shirts for Euro Clubs
by Jamie Rathjen
Puma released third shirts for 10 of its European soccer clubs yesterday. That's not that unusual, but what is is the design they all share, which to understate it is a departure from soccer's usual style. All the designs have a large club name on the front, almost American-style, instead of the usual crest on the left chest. The crest only features at the top of the back and as a sublimated pattern. At least one of the affected clubs, Manchester City, also has the same design for goalies with the colors reversed.
The company already started with idea when it gave some of its national teams new second shirts earlier this year, but the names were much smaller compared to these and did include the crest nearby.
As you might expect, as big a departure from the norm as this represents came with reaction to match. I tend to have a feeling with these sorts of big changes that while they get a lot of attention, they're only temporary because of how frequently soccer changes designs. If somebody has a relatively unusual design one season, you can bet it'll be more conventional for the next. But these definitely are unusual in a sport with little history of club names on uniforms except primarily in Germany, where they're fairly ubiquitous above or below the number.
You can read more, and see all 10 new shirts, in Puma's press release.
• • • • •
• • • • •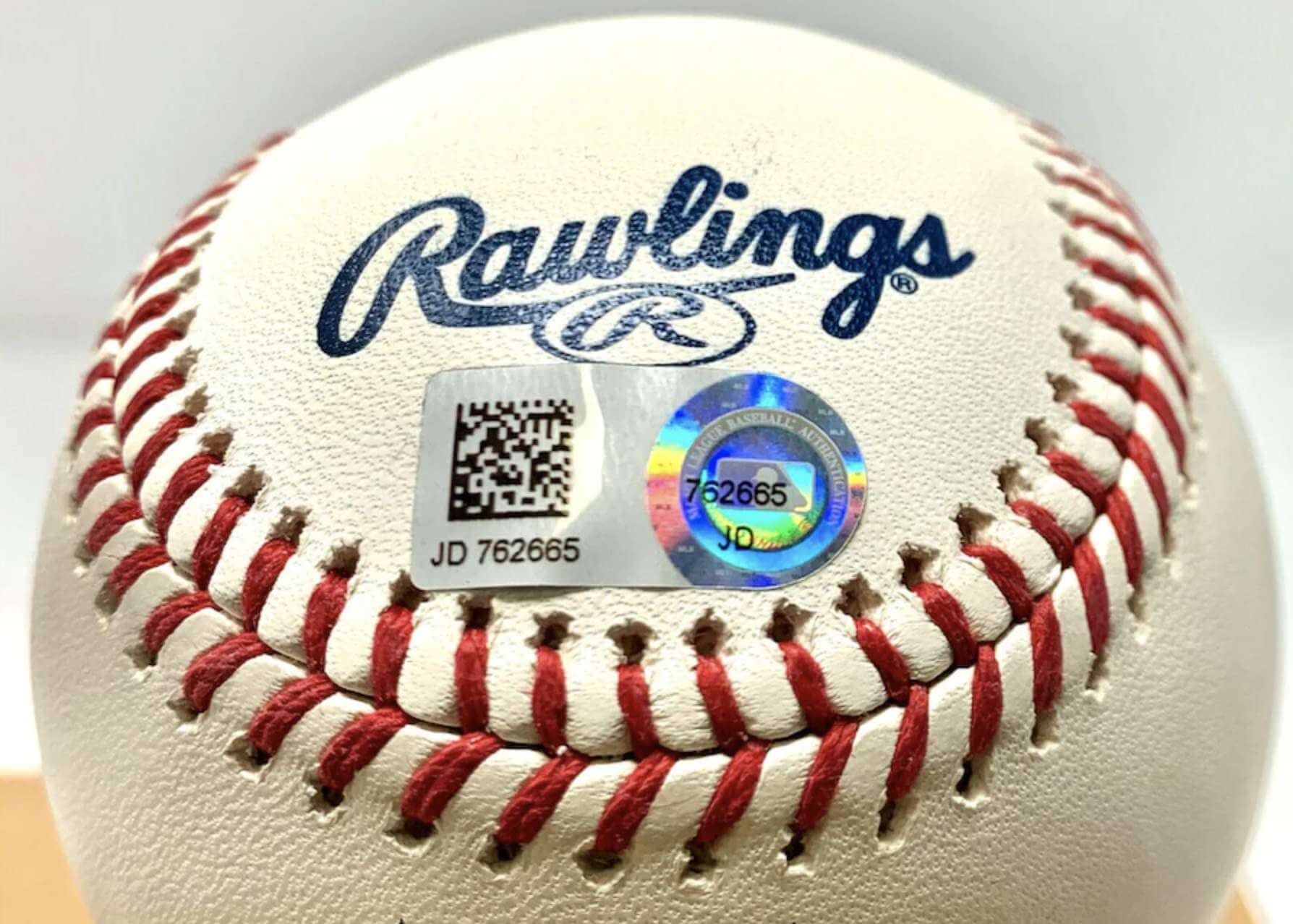 ITEM #1! New Bulletin article: Paul here. Ever wonder about the ins and outs of MLB's authentication program and all those little hologram stickers? My latest piece for Bulletin is an in-depth interview with Mike Acosta, who served for years as the Astros' authentication manager, and it's full of faaaascinating info on game-used gear and a lot more. Those of you who've subscribed to my Bulletin content should already be seeing this article in your in-boxes. Everyone else can check it out on my Bulletin page.
Also: Up until now, only people who subscribed to my Bulletin articles were able to post comments on them. But I'm happy to report that as of now, any registered Facebook user can post a comment on my Bulletin articles, even if you're not a subscriber. I'm hoping this will lead to a more robust discussion.
Okay, now back to Phil!
• • • • •
• • • • •
ITEM #2: Packers Unveiled New Alternates This Morning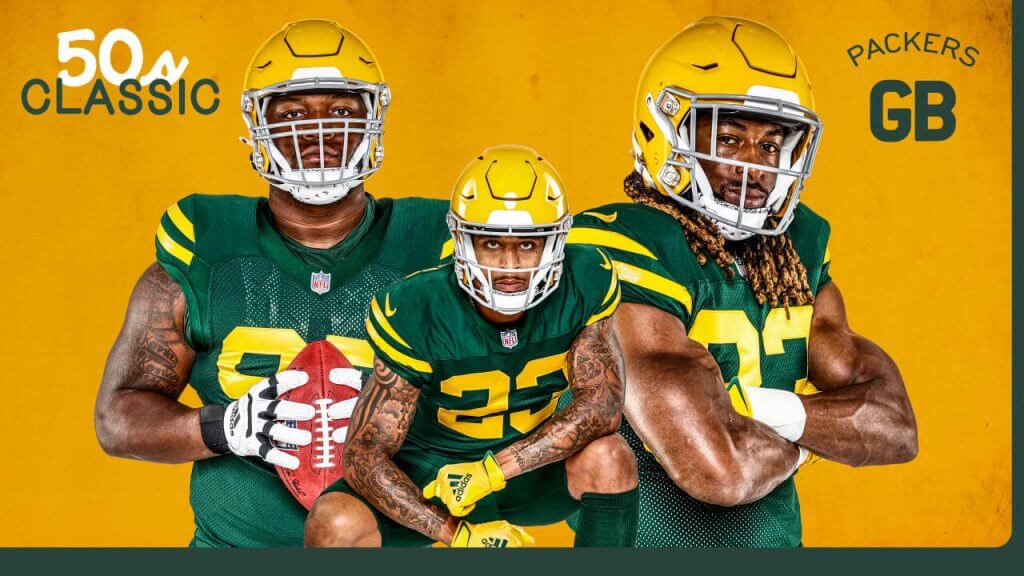 UPDATE — as expected the Packers unveiled their new third uniform, as seen above. It's a "50's Classic" mono-green uniform.
Per the team:
The uniforms are all green, with gold numbers and stripes similar to the jerseys worn in the 1950s. In those days, the green was a Kelly green and the team alternated between wearing it with green or gold pants. This alternate jersey, which is the Packers' traditional green color, with gold numbers and stripes, will be worn with matching green pants with gold stripes, and matching green socks.
I'll have a full rundown on these tomorrow.
• • • • •
• • • • •
ITEM #3: Dodgers Unveiled City Connect Uniform This Morning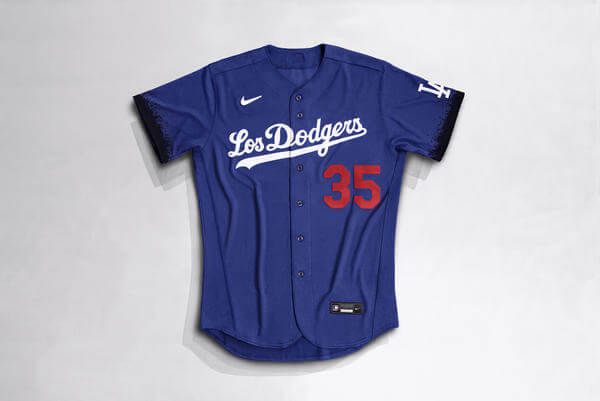 UPDATE: The team has now released the City Connect jersey, pictured above. Per the team:
The Nike Los Angeles Dodgers City Connect Jersey celebrates the link between Los Angeles' distinct culture and sport. The club unites all Angelenos through their passion for team, its color and a shared pursuit of greatness. The blue jersey is a tribute to a fanbase who have powered the club for over six decades.

Releasing ahead of Latino Heritage Month, the jersey features "Los Dodgers" across the chest. The graphic recognizes the club's deep connection with the Latino community and the lasting impact of the club's Latino fans and players, which are celebrated throughout the season at Viva Los Dodgers festivals.

On the jersey's sleeves, a spray-paint design honors L.A.'s mural culture. Throughout the city, artists have illustrated iconic Dodgers' moments that commemorate the legacy of the club and its players.
It's a full mono-blue uniform: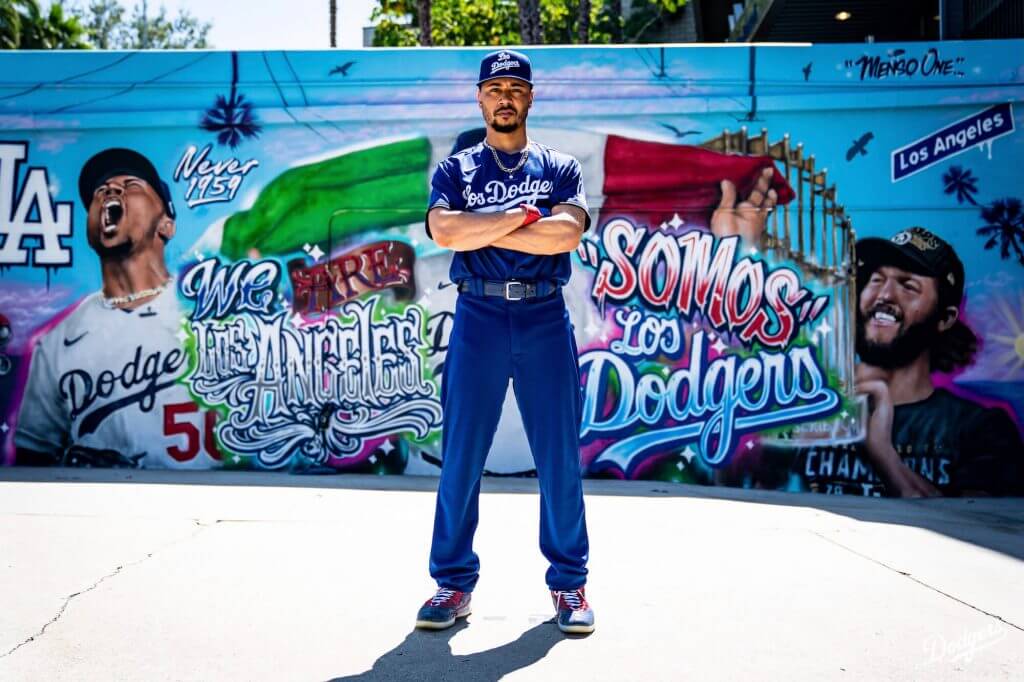 I'll have more on the unveiling in tomorrow's post.
• • • • •
• • • • •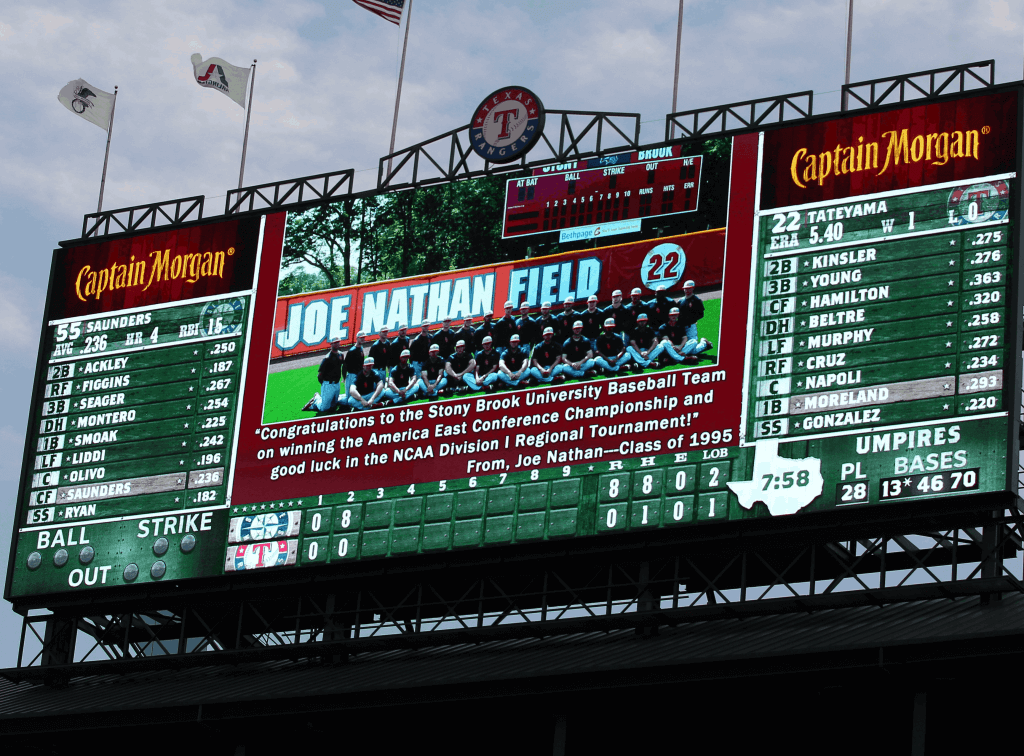 Guess The Game…
from the scoreboard
Today's scoreboard comes from Kelly Hannon.
The premise of the game (GTGFTS) is simple: I'll post a scoreboard and you guys simply identify the game depicted. In the past, I don't know if I've ever completely stumped you (some are easier than others).
Here's the Scoreboard. In the comments below, try to identify the game (date & location, as well as final score). If anything noteworthy occurred during the game, please add that in (and if you were AT the game, well bonus points for you!):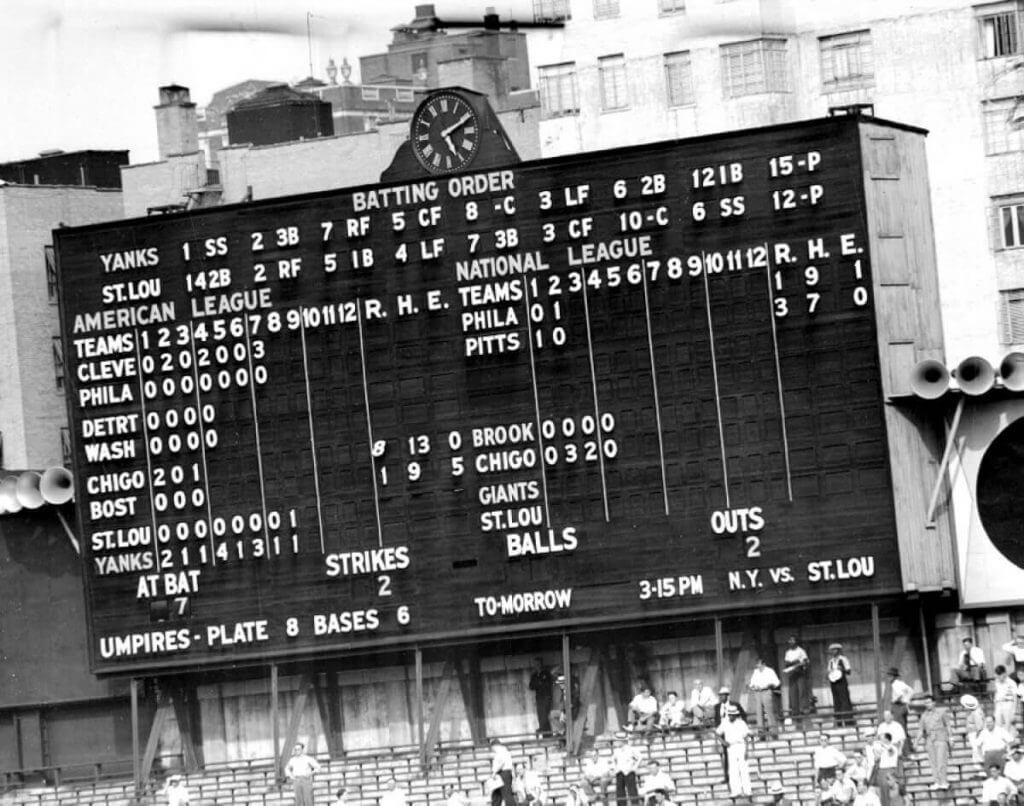 Please continue sending these in! You're welcome to send me any scoreboard photos (with answers please), and I'll keep running them.
• • • • •
• • • • •
A Modest Proposal…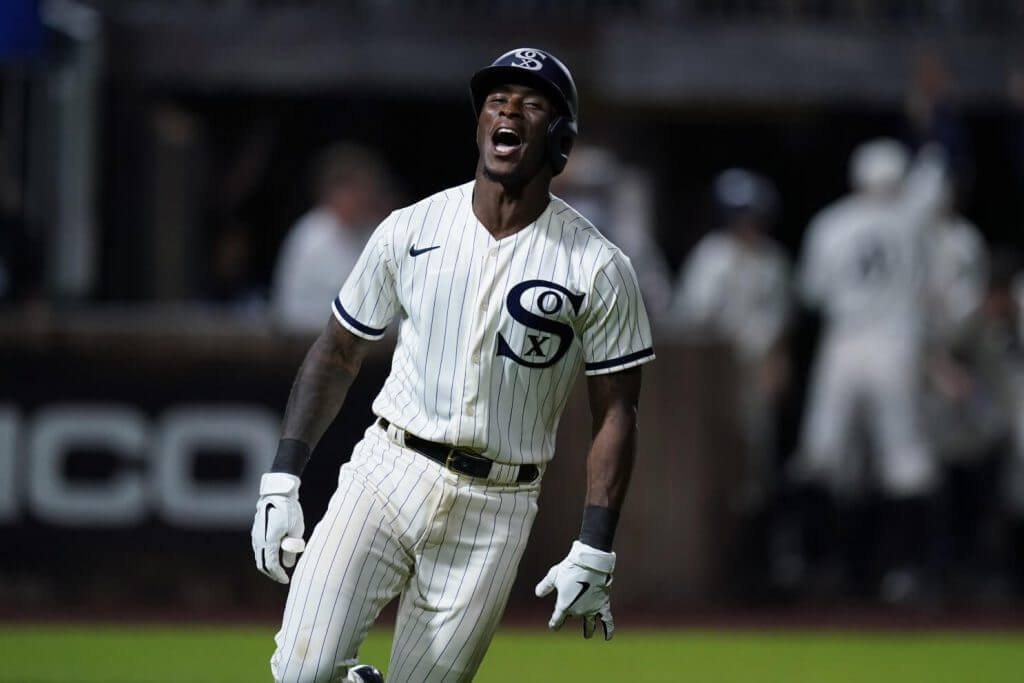 Like many of you, I watched and very much enjoyed last Thursday's "Field of Dreams" game (scroll down) between the Chicago White Sox and the New York Yankees, and despite the White Sox wearing the (incorrect) blue socks, otherwise loved their special 1919 "throwbacks."
I happened to catch a bit of the Sox/Yanks game this past Sunday, and was reminded that the Sox continue to wear their beach blanket bingo throwbacks for every home Sunday game. I think it's time the team retires those and adopts the FOD 1919 Throwbacks as their new Sunday alternate.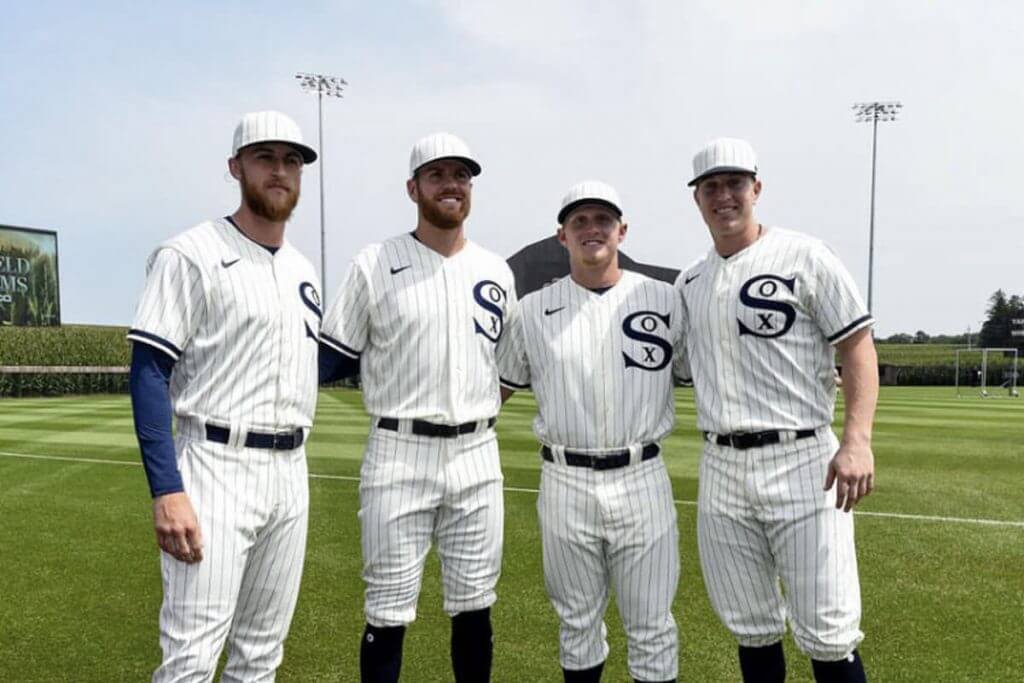 I mean — c'mon, despite the blue socks, these uniforms are just drop dead gorgeous and really should become the full time Sunday home uniform. They've gotten a lot of mileage out of the City Connect black pins, which I actually also like, and wouldn't be averse to them continuing to trot those out on occasion. But damn, that 1919 throwback — if they won't make it a permanent uni — at least deserves to be seen on 13 Sundays starting in 2022.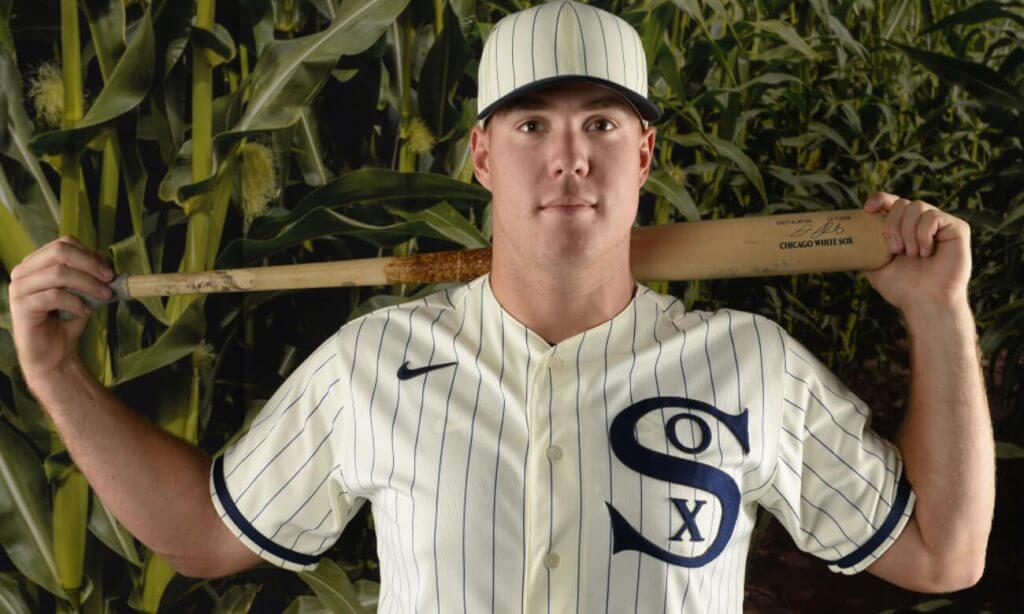 What do you guys think? Time to retire the Winning Ugly unis and replacing them with the 1919s?
• • • • •
• • • • •
The Ticker
By Alex Hider

Baseball News: MLB has unveiled the Spring Training, Cactus League and Grapefruit League logos for next season (from Phil). … Royals 2B Whit Merrifield took BP yesterday in a Kansas City NWSL soccer jersey (from Matt Mac). … The Twins are trying to draw fans to the ballpark by releasing exclusive single-game merch items (from John Cerone). … Dylan Bercu notes that the Charlotte Knights use solid white nameplates atop their white pinstriped uniforms — a pretty rough look.

NFL News: In the latest episode of Washington's web series about the team's process in picking a new team name, team officials confirmed that the club has narrowed it down to a final three (from Phil). … Reader Hector Cendejas spotted the Ravens using an outdated Rams logo at Baltimore's preseason game on Saturday.

College/High School Football News: Idaho State University has released renderings of planned upgrades to Holt Arena, the school's combined football stadium and basketball arena (from Kary Klismet). … This blog predicts which uniform combinations Iowa State will wear this season (from Phil). … A New Orleans grocery store is currently displaying a pretty great Tulane soda sculpture (from Griffin T. Smith). … A TV station in Huntington, West Virginia mistakenly used an Oklahoma logo instead of an Ohio University logo — and an old West Virginia logo — in a graphic yesterday (from @at_smithers). … New uniforms for NCAA D-III school Hardin-Simmons University (from Jordan Hofeditz). … New turf for Denver North High School in Colorado (from Kary Klismet). … There was some uni watching going on at an Indiana school board meeting the other day — one member said he was concerned about the BFBS creep at Triton High School (from Chad Stegemiller).

Hockey News: This business analysis piece predicts a "cluttered" market for sports advertising now that NHL is adding ads to sweaters (from Phil). … The next three notes are from Wade Heidt: The British Columbia Hockey League has released more info about the 60th-anniversary logo that was mentioned in yesterday's ticker. … More anniversary news: The Sault Ste. Marie Greyhounds have a new logo celebrating the team's 50th season in the OHL. … The Canucks released RW Jake Virtanen three weeks ago, but a banner of Virtanen is still hanging outside of the Rogers Center.

Basketball News: The Sixers have announced a new ad partnership with Ticketmaster, and @PhillyPartTwo notes that such a deal could mean the team could have a new ad patch to replace the StubHub ad they've worn for several seasons. … The Pelicans announced several new number assignments yesterday. For more, check out NBA numbers guru Etienne Catalan's Twitter feed. … New court design for Meridian High School in Mississippi (from Kary Klismet).

College Hoops: For years, courts at the NCAA men's tournament have been emblazoned with "March Madness," but not at the women's tournament. Reports indicate that will change next year (from @bryanwdc). … Reposted from college basketball: Idaho State University has released renderings of planned upgrades to Holt Arena, the school's combined football stadium and basketball arena (from Kary Klismet).

Soccer News: Man City has officially unveiled its new third jersey. As our own Jamie Rathjen notes, the large team name and sublimated logos is a template look Puma is trying with other teams (thanks to all who shared). … Staying in Machester, United will wear their new third jerseys on Sunday (from Griffin T. Smith). … F Bradley Wright-Phillips and the Columbus Crew took on New York Red Bulls last night. Wright-Phillips wore his traditional No. 99 for Columbus — a number that the Red Bulls retired in his honor in 2018 (from Josh Berger). … Repost from baseball: Kansas City Royals 2B Whit Merrifield took batting practice yesterday in a Kansas City NWSL jersey (from Matt Mac).

Grab Bag: Several high schools have unveiled new team names and logos in recent days: Wilson Area High School in Pennsylvania may retire its Native American logo; new logos to go with Saugatuck High School's new nickname, the Trailblazers; and Indianola High School in Iowa is considering dropping "Indians" as its team name (from Kary Klismet). … Britt Baker of All Elite Wrestling is a Pittsburgh native, and her outfit from a recent match included Steelers, Penguins and Pirates uniform elements (from @SteveinLC).
.
• • • • •
• • • • •
Uni Tweet of the Day
Now that is a drum. And a gorgeous one at that…
As pointed out by @kerba1123, the logo on the drumhead nods back to the original drum, celebrating it's 100th year. https://t.co/N1tfiQFqDK pic.twitter.com/9TJ0DMcQk3

— Boiler Uniforms 🚂 (@BoilerUniforms) August 18, 2021
• • • • •
• • • • •
And finally… that's going to do it for today. Be sure to check back in tomorrow for full coverage of the Packers & Dodgers new alternates.
Peace,
PH