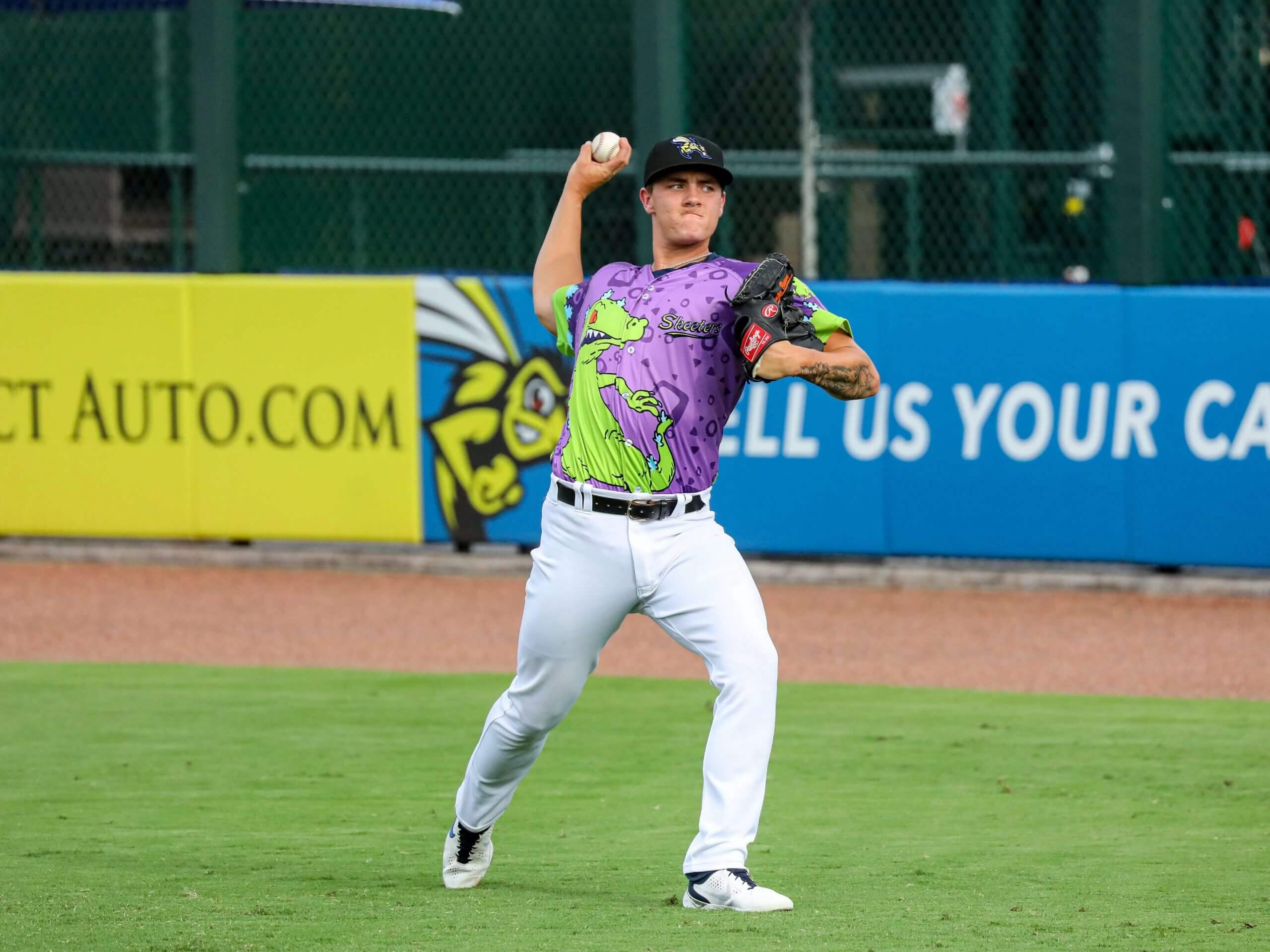 The Sugar Land Skeeters, AAA affiliate of the Houston Astros, had a Rugrats-themed promotion last night.  The event was to benefit the
Candlelighters
, a Houston-based organization that provides "emotional, educational and practical support to families of children with cancer."
You can bid on these jerseys until 2PM today if you want to snag one of these (ahem) beauties.
Hang on to your diapies, these jerseys are FOR REAL!

They're available NOW for bidding in benefit of @CandlelightersH! Relive the nostalgia with us and bid now thru 2 PM tomorrow by texting BID to 877-377-3585! pic.twitter.com/MMoyaMyxLz

— Sugar Land Space Cowboys (@SLSpaceCowboys) August 13, 2021
Party like it's 1992 at the @SL_Skeeters tonight. They'll be wearing these Rugrats/Reptar jerseys you can bid on! pic.twitter.com/wxGLA2jaL6

— Minor League Promos (@MiLBPromos) August 13, 2021
• • • • •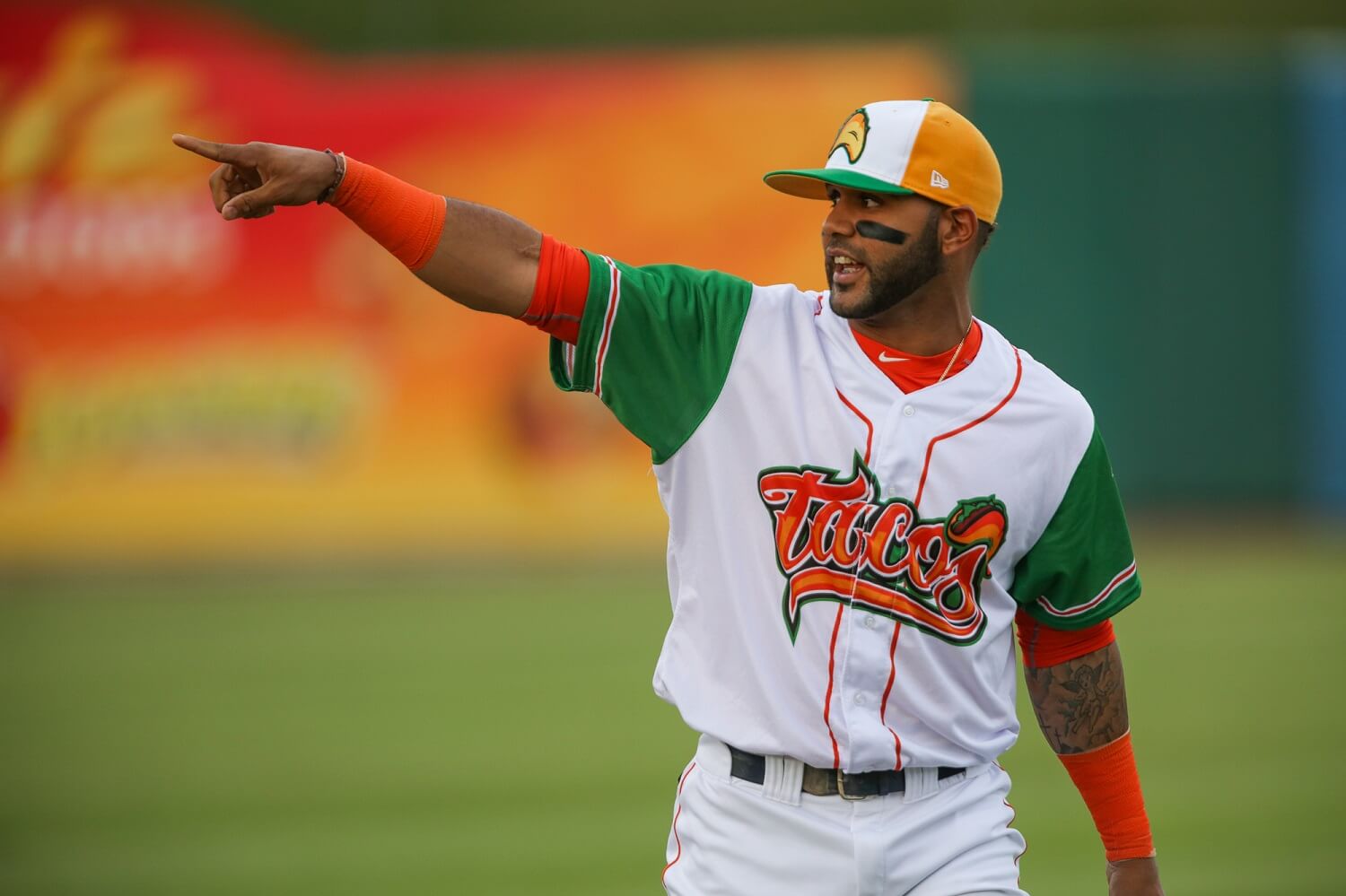 Speaking of Minor League promotions, Anne Ewbank has a
great post
over at Atlas Obscura on the sudden rise of Minor League Baseball teams temporarily swapping their names to a popular local food for single game promotions.
The players on the field, smacking home run after home run against the Stockton Ports, all wore jerseys emblazoned with their alternative name: the San Jose Churros. The churro mascot on their caps also wore a wide-brimmed hat that patrons of the stadium recognized as Cerda's trademark accessory. After all, this alternate name was chosen in his honor.

The San Jose Churros aren't the only minor league baseball team that's picked up an alternate name in the last few years. According to a ballpark estimate by Jeff Lantz, senior director of communications for Minor League Baseball, around 100 out of 120 teams have adopted an alter ego based on a local food. On occasion, the Hartford Yard Goats, the Charleston RiverDogs, and the Portland Sea Dogs become the Hartford Steamed Cheeseburgers, the Charleston Boiled Peanuts, and the Maine Whoopie Pies. (Or the Maine Red Snappers.)
This certainly fits in with the overall style of Minor League Baseball, which often features some local gimmick or goofy nickname, but these food-based promotional games have proven to be wildly popular.
Our local team here in Jacksonville (Marlins AAA affiliate) is known as the Jumbo Shrimp, after changing their name from the Suns a few years ago.  Since they're already named after food, they decided to do a promotion based on the "The ocean called; they're running out of shrimp." Seinfeld episode.
MLB's website had a roundup of all the Minor League promotions to keep an eye on this season.
• • • • •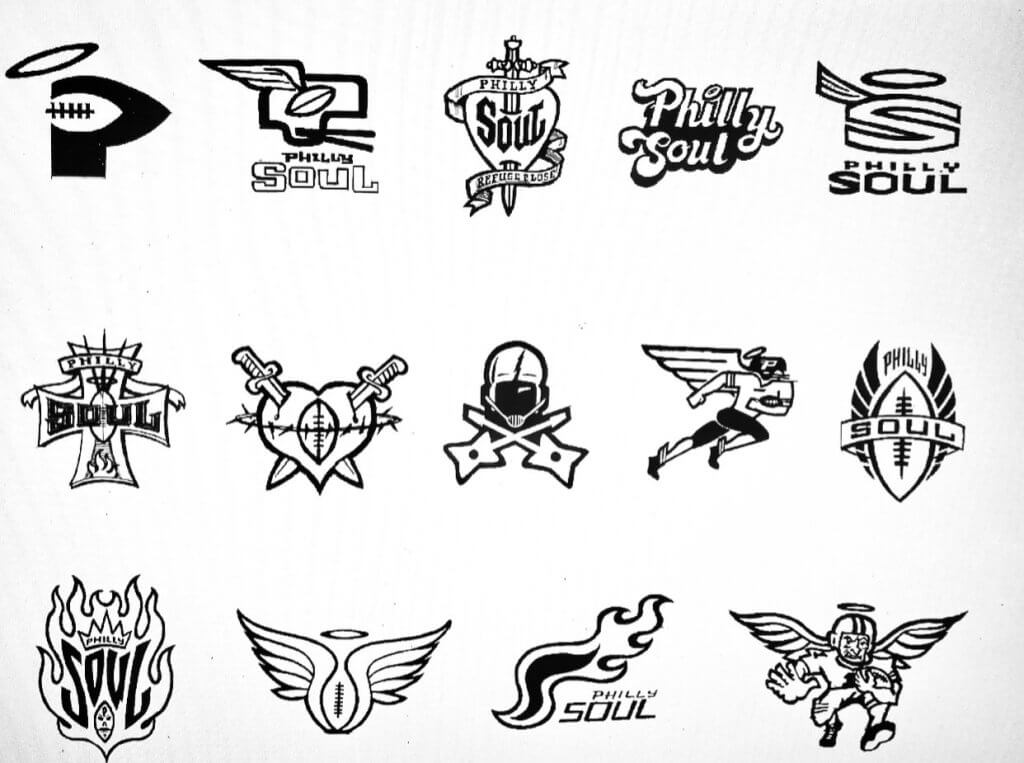 A bunch of proposed Philadelphia Soul logos were revealed by the Sports Design Agency.  These fairly rough mockups were pretty clearly from early on in the design process.  While the final design ended up being a more standard or generic-ish football design, you can see some of them were really leaning into a style closely related to their owner, musician Bon Jovi.  If you squint, it almost looks like something you'd see on a wall at a tattoo parlor.
There's some more info here.
• • • • •
Hilarious uni-snafu in Anaheim on Thursday night, as Mike Gallego had to jump on 3rd base coach duty and went out in Matt Wise's jersey.  I can't seem to find any details on what ultimately happened here.  Anyone know?
3B coach Brian Butterfield left the game promptly (unsure why).

Replacing him is Mike Gallego, who is wearing pitching coach Matt Wise's jersey because he presumably did not have his jersey on?

Weird stuff! pic.twitter.com/SQs3zHXgtQ

— Brent Maguire (@bmags94) August 13, 2021
• • • • •
Doug Babic checks in with a bit of field reporting for us: "I visited Fort Robinson in Northwest Nebraska and noted among their uniform history was also sports uniforms history."
10th Cavalry Troop K football: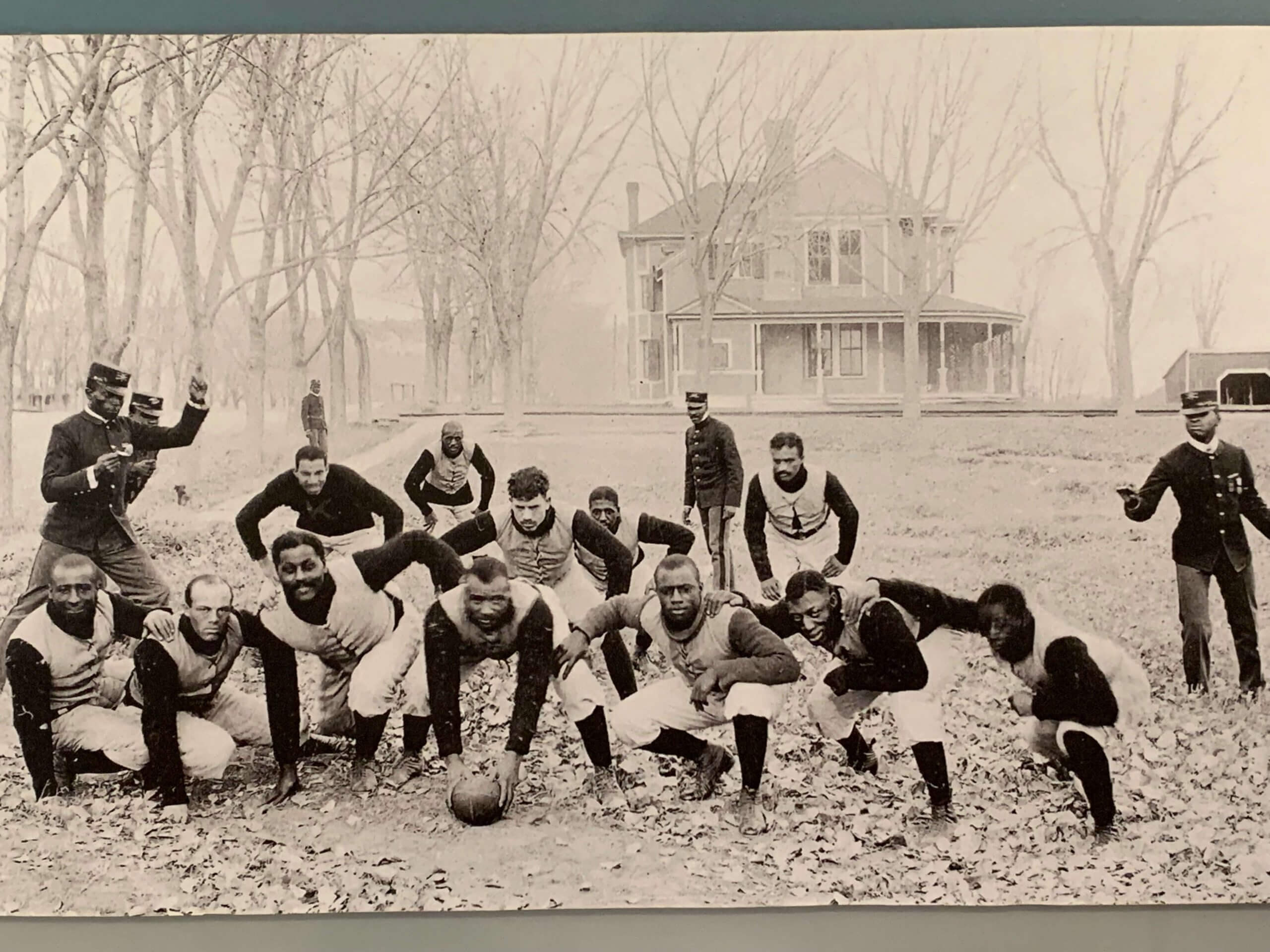 Fort Robinson Baseball Champions: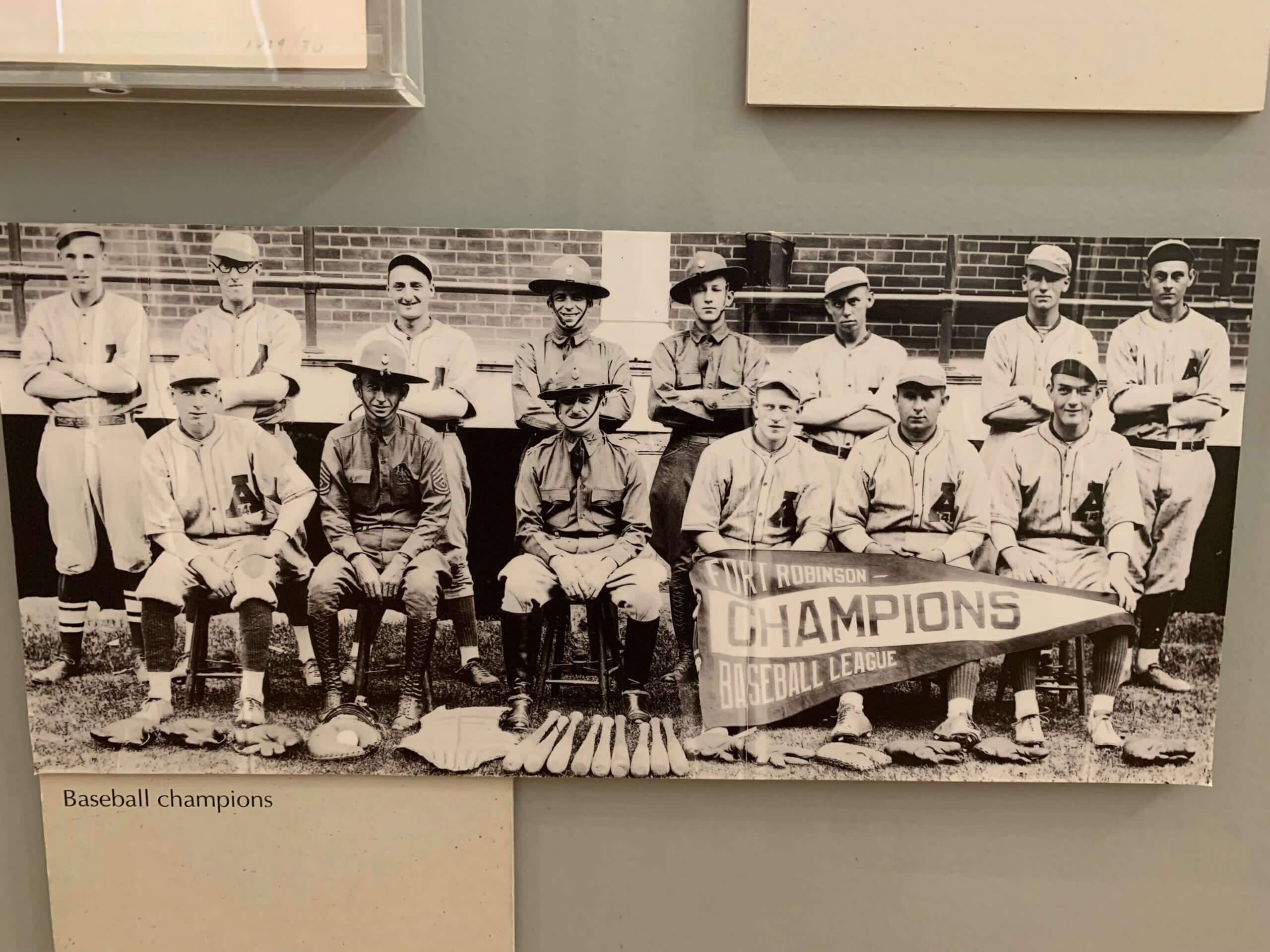 Thanks, Doug!
• • • • •
Today's the day, fellas! (Sorry, sort of a big deal down here in Jax)