For all photos, click to enlarge
The 2021 Home Run Derby took place last night. There were lots of uni-notable aspects to it, many of which are visible in the photo above of A's first baseman Matt Olson. Let's go one thing at a time:
All players wore their regular home whites
This is the third consecutive time that Derby participants have worn their regular team uniforms, and they all wore their home whites — no road greys, no solid-colored alternate jerseys. That's the same approach they used in 2019 and 2018 (there was no Derby in 2020).
All players wore No. 44
This was a new wrinkle — all the participants wore No. 44 as a tribute to Henry Aaron. But they still had their regular NOBs: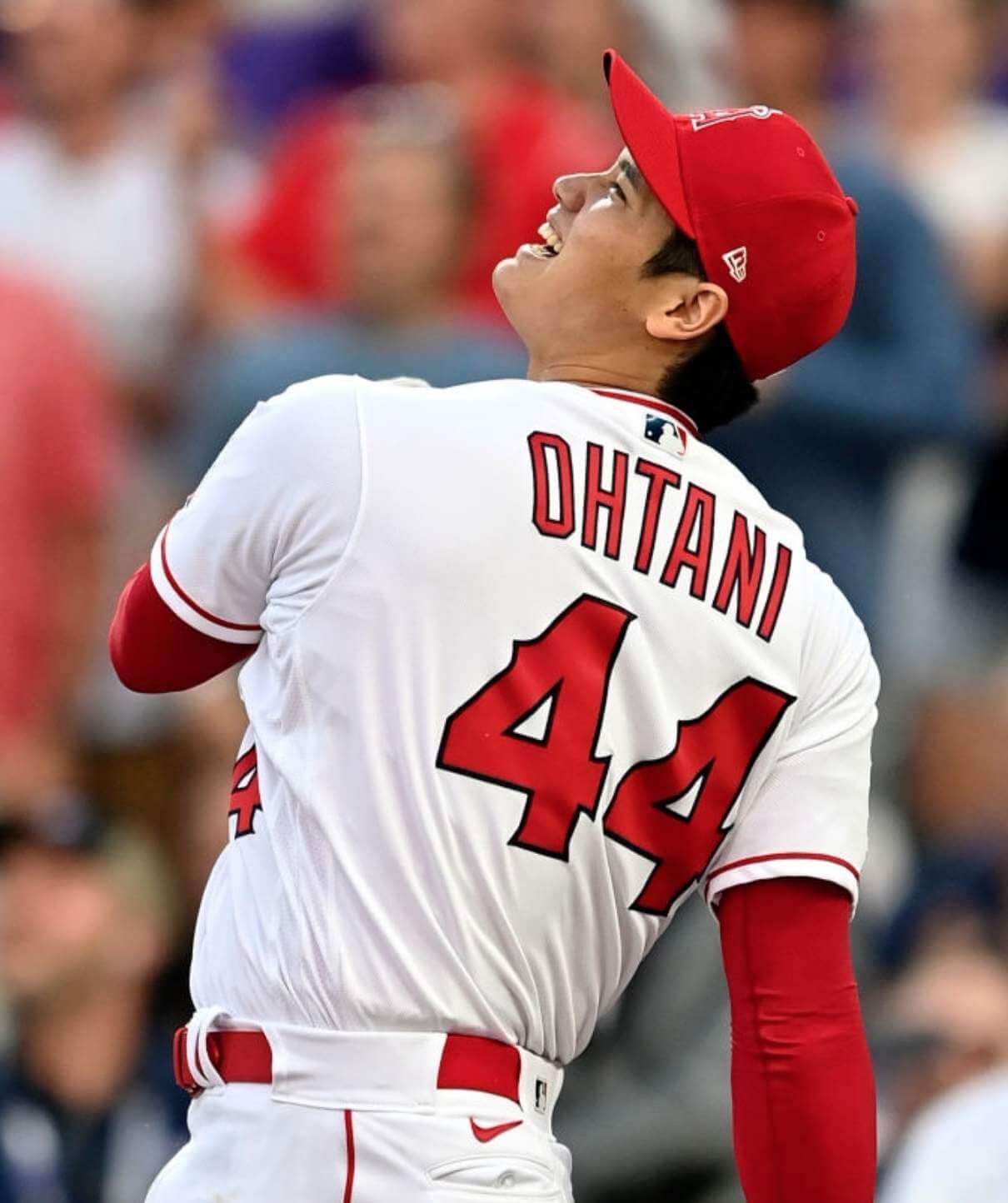 I like this move. I suppose it would have made for better "storytelling," or some nonsense like that, if the festivities were still being held in Atlanta, but there's never a bad place or time to celebrate Henry Aaron. Hell, Aaron even participated in the original Home Run Derby TV show that inspired the modern Derby we now see each summer, so that's a nice bonus tie-in. I say make the 44 thing permanent and call it the Henry Aaron Home Run Derby from now on.
Interestingly, All-Star Media Day was held yesterday afternoon, prior to the Derby, and players all wore the No. 44 home whites for that as well. They also wore those same uniforms for the team portraits — even for the American League squad, which is the visiting team! That seems weird on multiple levels — if the players aren't wearing their regular team uniforms for tonight's game, why wear them for the team portraits? Why not wear the dreadful uniforms they'll actually be wearing in the game?
There were some gaudy All-Star belts
Many of the Derby-ists (all except Angels star Shohei Ohtani, I believe) wore Rockies-themed belts with a purple mountain range pattern. They were shiny and sort of iridescent on TV, although a bit less so in still photos. If you scroll back up to the top of the page, you can see that this belt looked particularly awful on Olson (the A's always get the chromatic shaft on these MLB-wide accessories). For most of the other players, it just looked flashy. But hey, the Derby is a flashy event, so why not? Here's a sampling: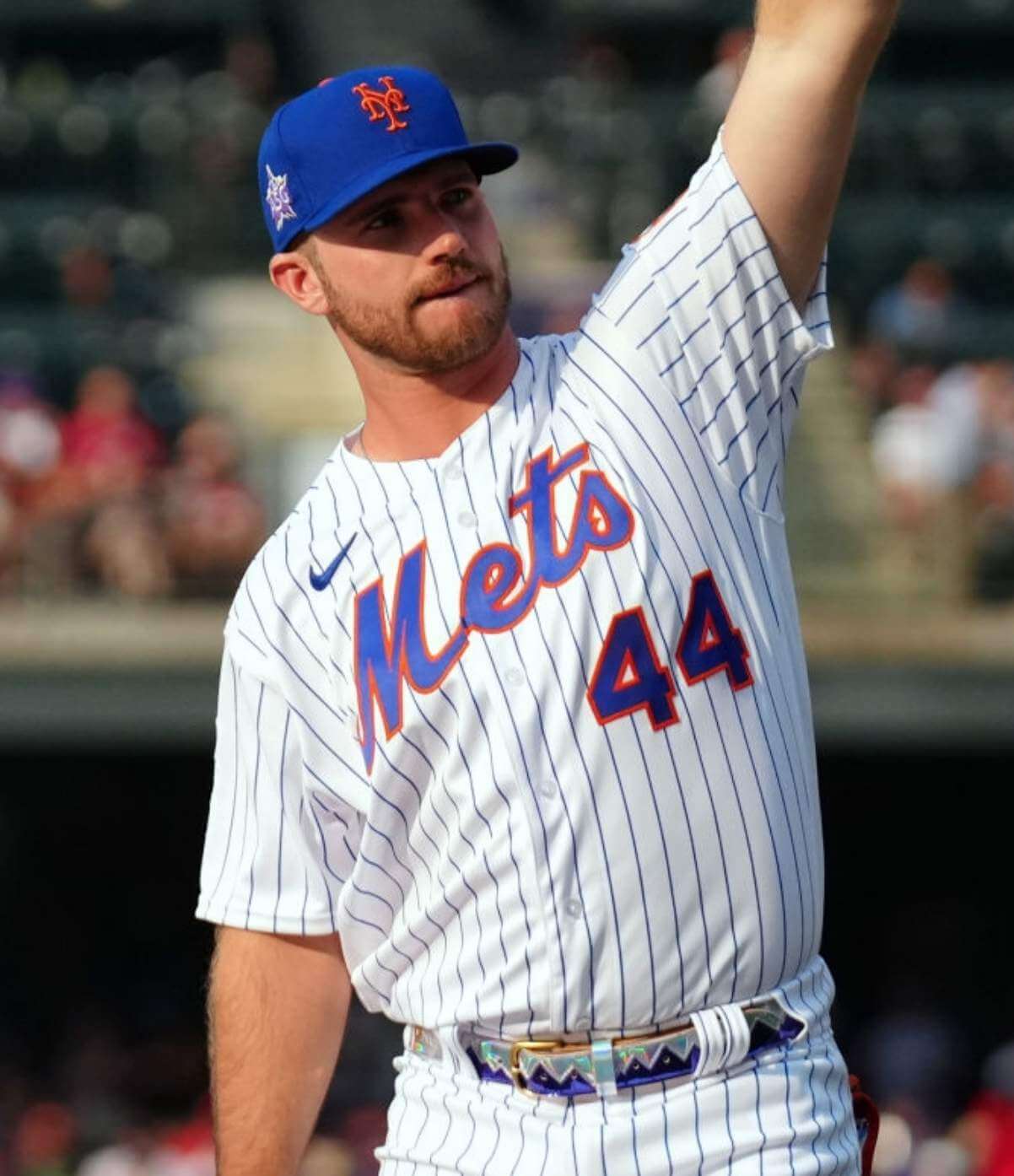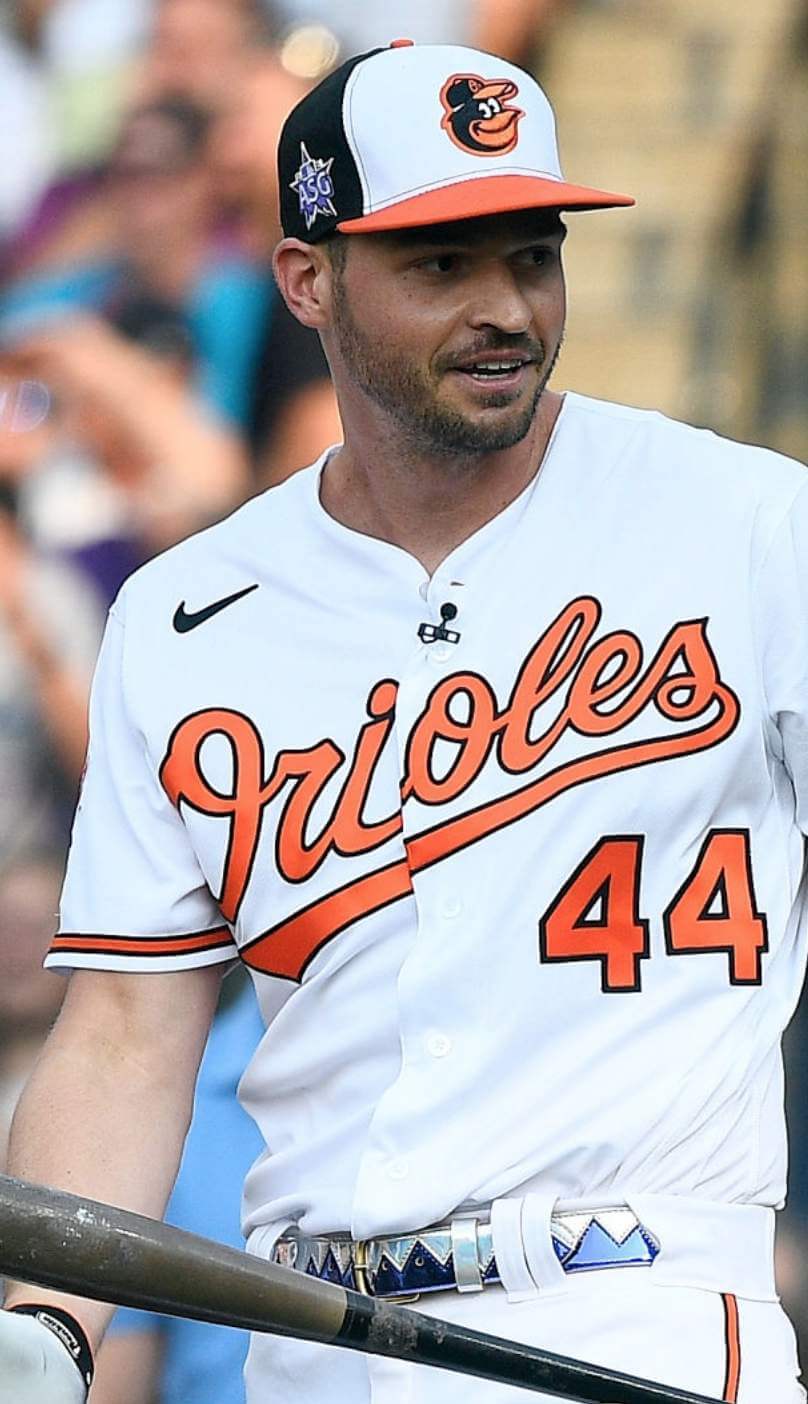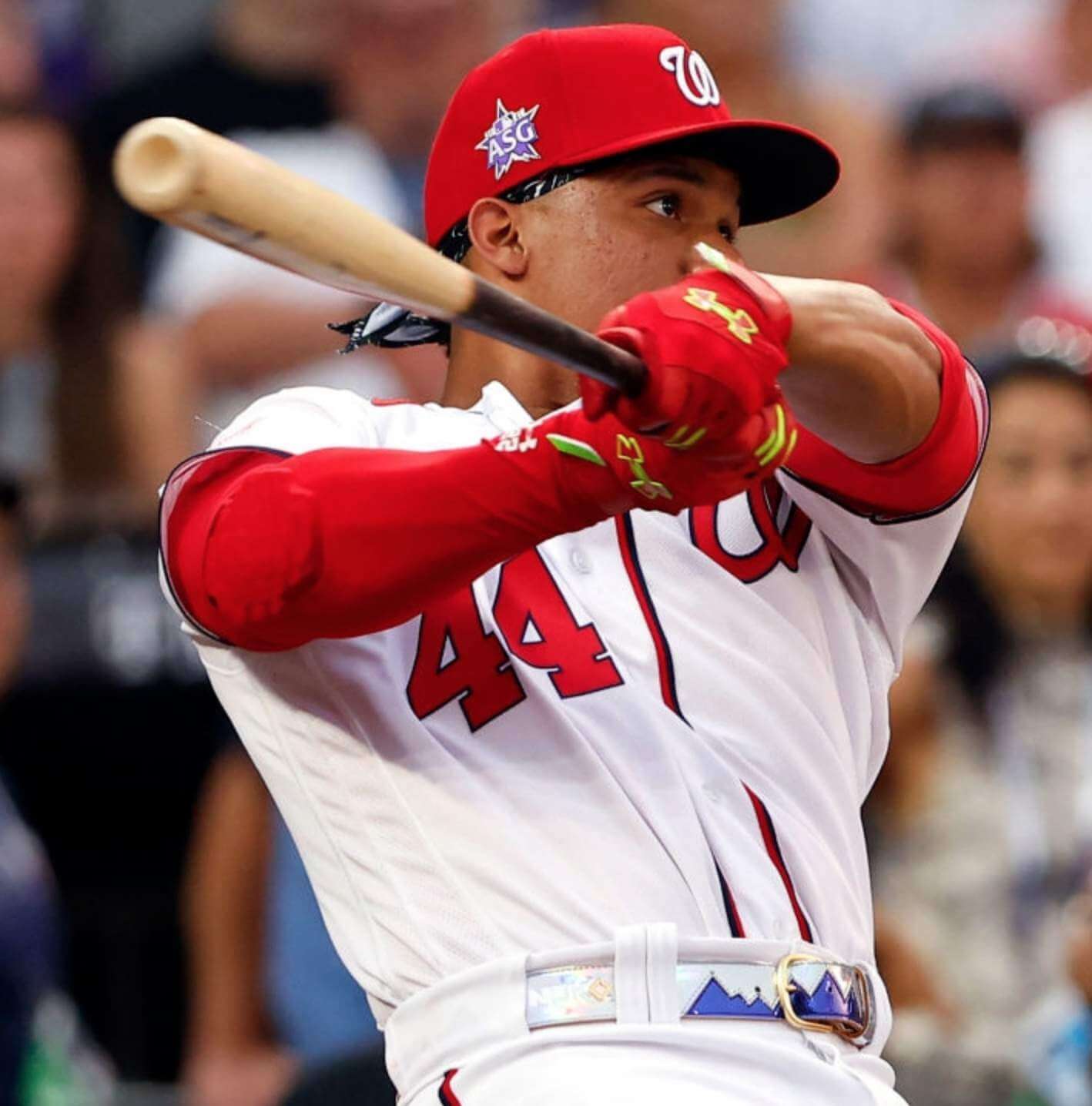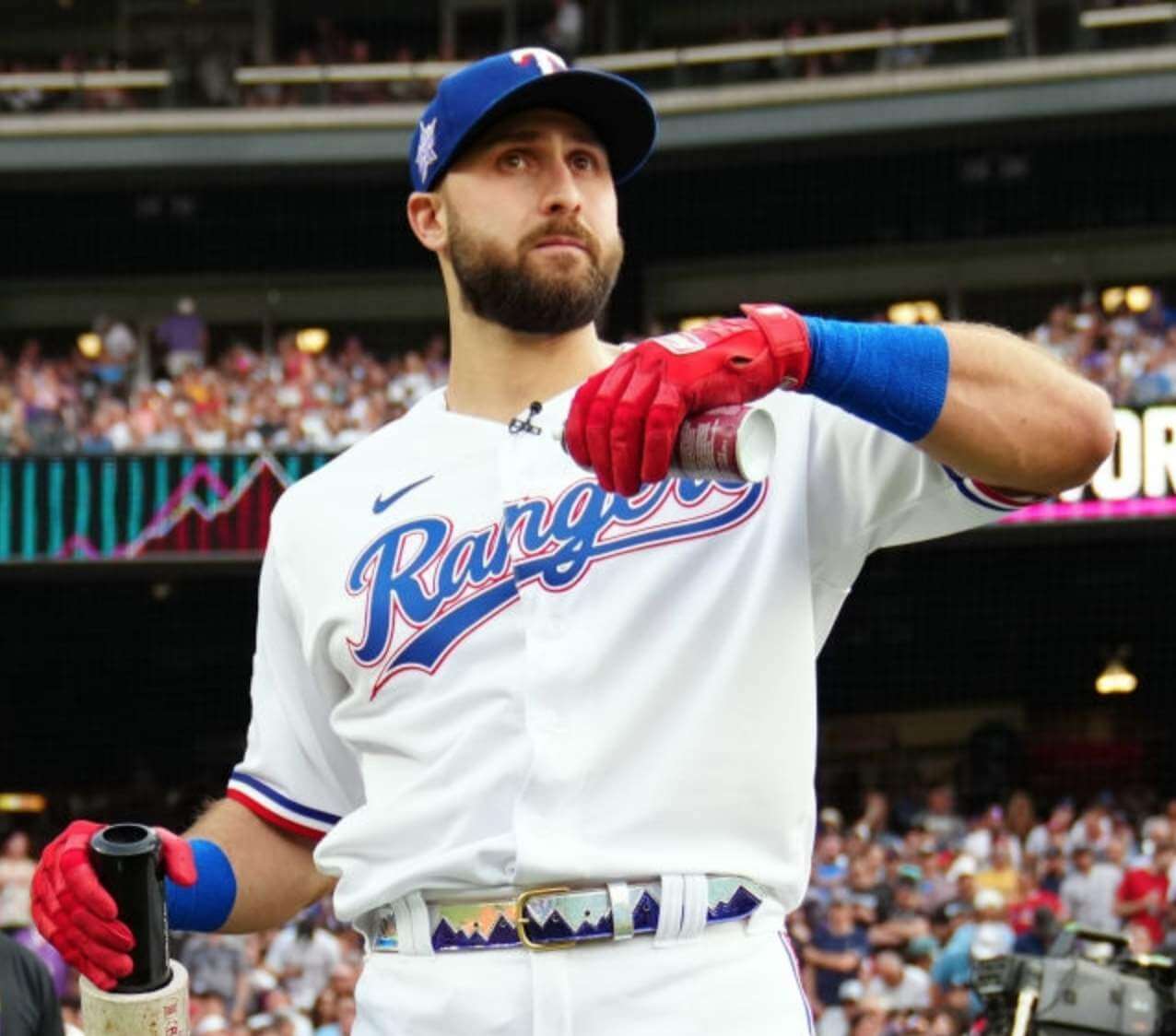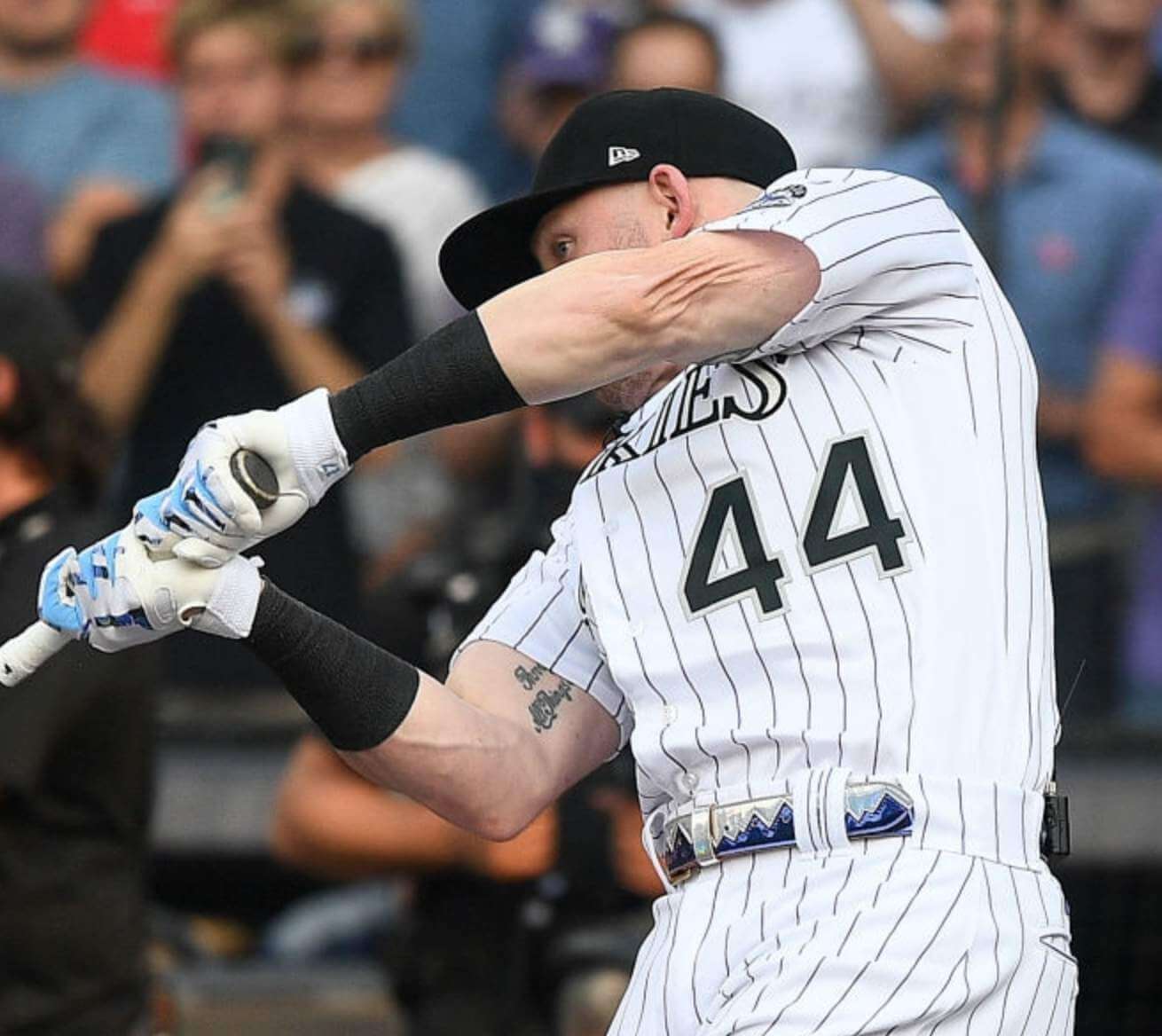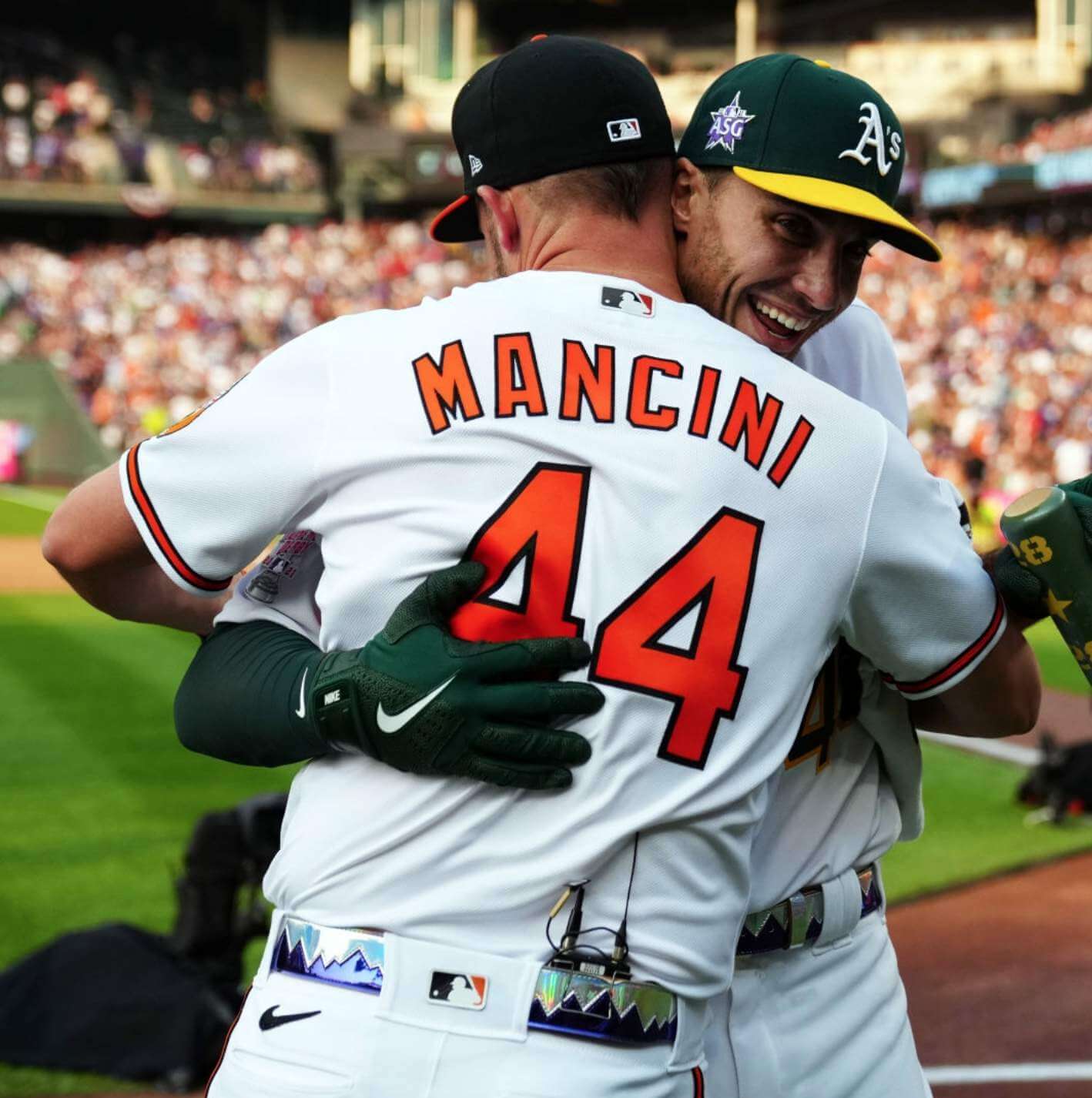 I assume we'll be seeing those belts during tonight's game as well.
(Footnote: As far as I could tell, all the players wore their belts right-handed.)
Stupid uni ad
Okay, so the Derby has been doing this for a while, but it's still jarring to see MLB players wearing stupid corporate ad patches, especially when they're wearing their regular team unis (instead of the BP jerseys that used to be worn for the Derby):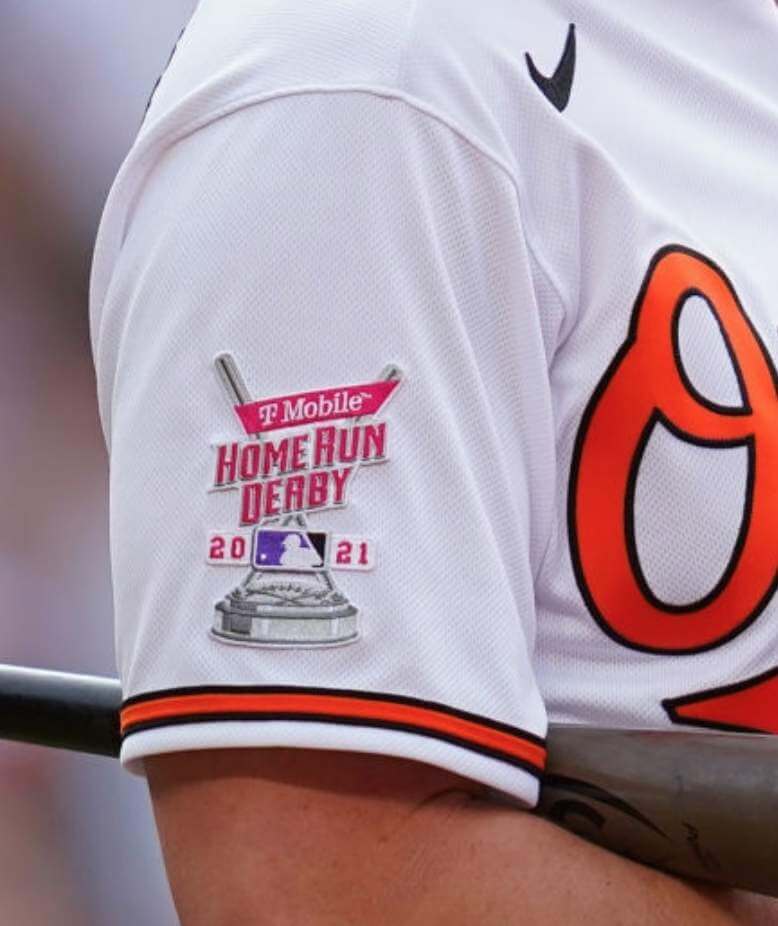 Speaking of the intersection of uniforms and advertising: When the players got winded and took a break, an attendant would rush out with a restorative electrolyte beverage. She wore a Rockies All-Star jersey — the really ugly one that the players will be wearing tonight — along with an electrolyte beverage logo mask and an electrolyte beverage logo cap: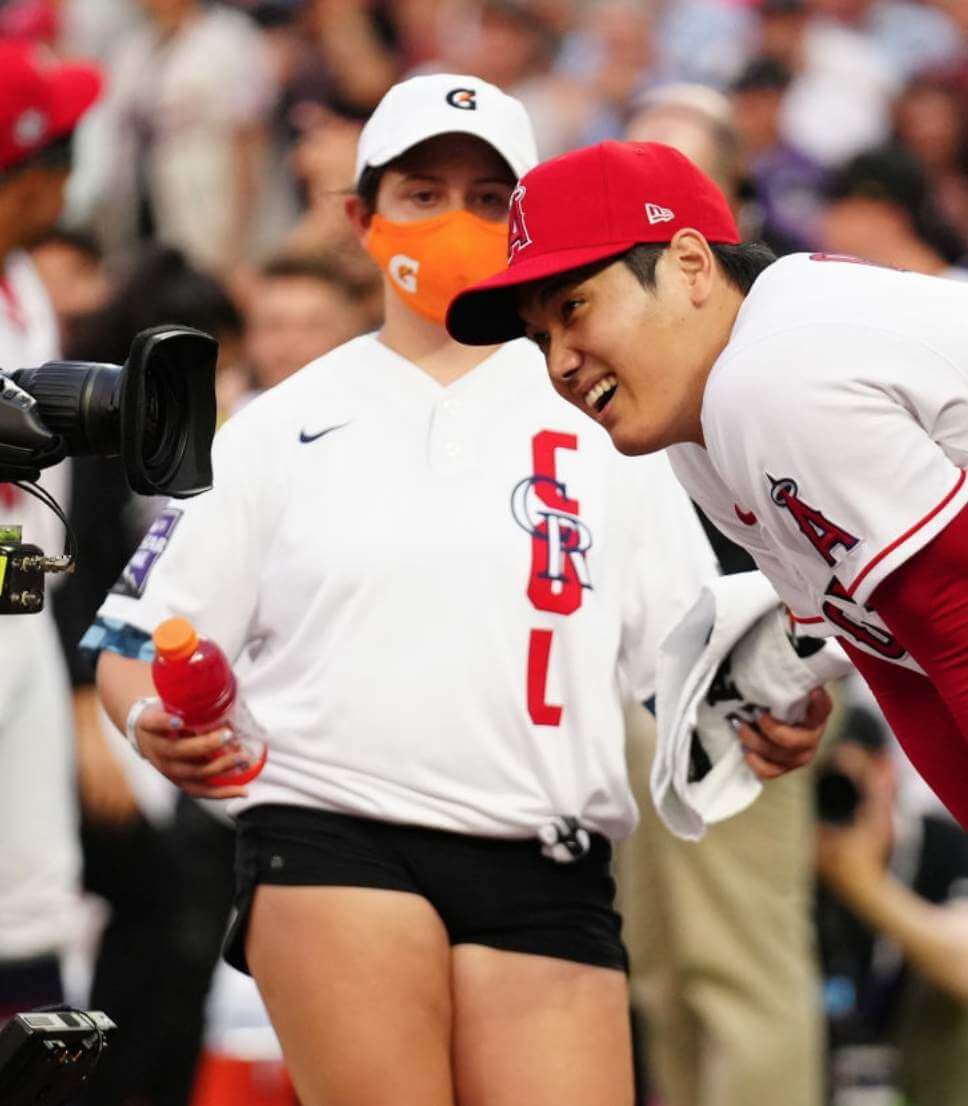 Home Run Derby isn't your thing? Well, there's always the Bunt Derby:
I know now isn't the time for this discussion, but I'm all about this Bunt Derby they doing overseas pic.twitter.com/BY6VtiKYaA

— Roy Wood Jr- Ex Jedi (@roywoodjr) July 13, 2021
And that's that. Tonight we'll get to see MLB history made on several levels, as players on both All-Star teams will wear lame-o All-Star costumes instead of their team unis (the LA Times has a good article about the thinking behind that), and the umpires will wear cryptocurrency ad patches. Really puts the "Classic" in "Midsummer Classic," I tells ya!
• • • • •
• • • • •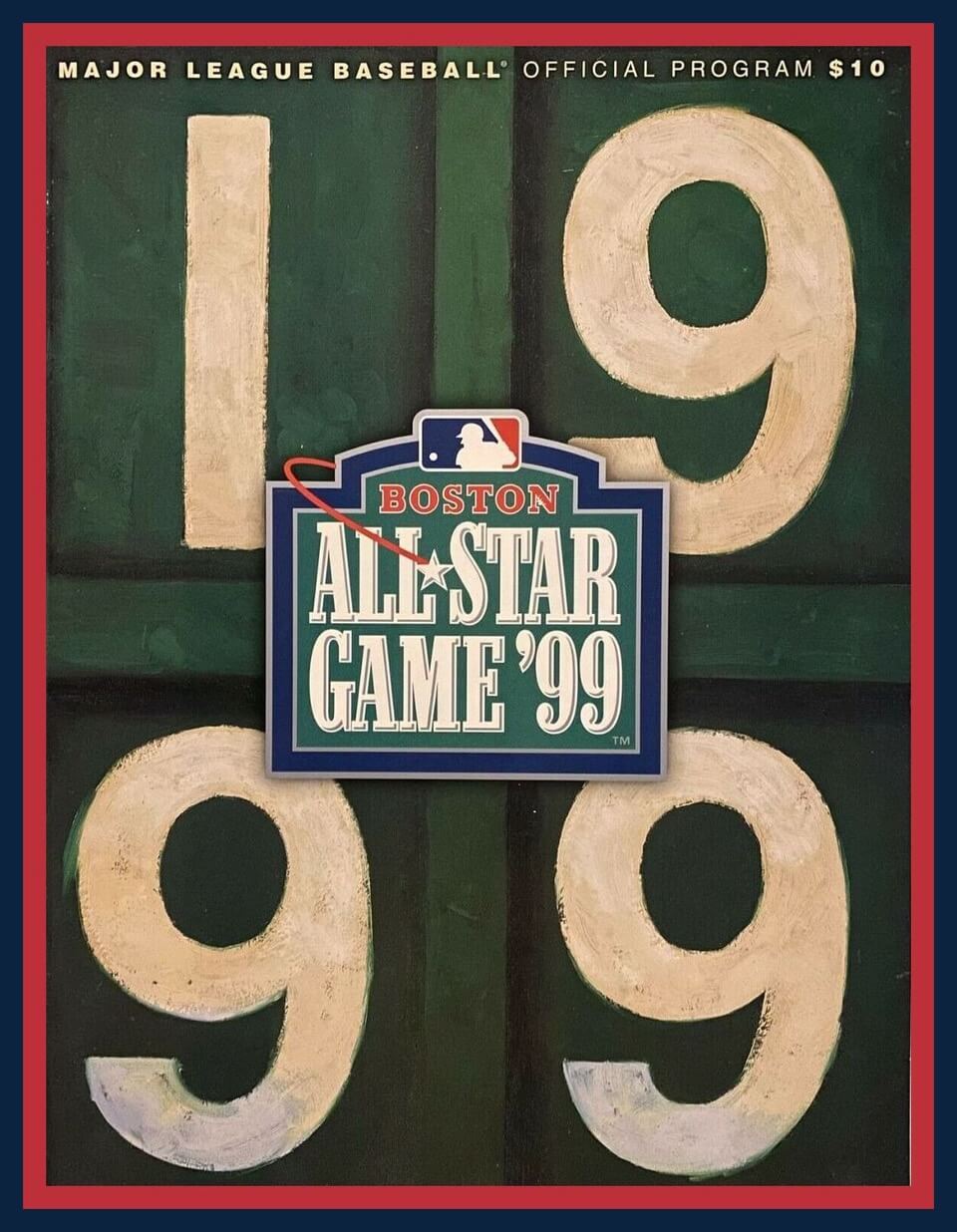 Click to enlarge
Collector's Corner    
By Brinke Guthrie
Follow @brinkeguthrie   
The MLB All-Star Game takes place tonight in Denver. So let's kick off this week's CC by going back 22 years for the Midsummer Classic in Boston, as commemorated with this game program, featuring the scoreboard of the Green Monstah at Fenway Pahk. 
Now for the rest of this week's picks:
• Here's a set of four Chicago Cubs buttons. One even says "National League Champions." Just one problem: The Cubs weren't the NL champs in 1984 — they won the NL East but lost the NLCS to the Padres.
• Ever want to "Own and Operate a Major League Baseball Team?" That's what you can do with "Pennant," this 1970s baseball board game. This is the "Complete Game for the Sports Minded," by the way. Classic cookie-cutter multipurpose stadium on the box, too — strong Vet/Riverfront/Three Rivers vibes.
• These MLB logo cufflinks once belonged to Tom Johnson, a former minority owner of the Pittsburgh Pirates. I love that logo and wish it would make a comeback! (And just to further this week's All-Star Game connection, they used to use that logo on the All-Star MVP trophy.)
• Phillies Phans will like this 1970s "I'm A Phillies Phanatic" bumper sticker from Girard Bank. Speaking of the phamous mascot, here's a great-looking Phanatic bank from Citizens Bank.
• Got a nice-lookin' Houston Astros tequila sunrise jersey right here.
• Lookit these cute little guys: a pair of 1970s Los Angeles Dodgers cheer bears, complete with caps and pennants.
• "Council of Colts Corrals 13th Annual Convention 1979" is emblazoned on this white/blue Baltimore Colts gear bag.
• Dave Robinson of the Packers is tackling Dan Reeves of the Cowboys on the box of his 1960s Official Western Conference NFL Color by Numbers set. Includes "Nine artist-quality color pencils and 9 action sketches, plus pencil sharpener." If I'd known about this back in the day, I would've been all over it, ditching the pencils and goin' all-in with my Bic Banana markers.
• Here's a 1960s women's New York J-et-s sleepwear shirt.
• Check your card balance before bidding on this one (submitted by reader Matthew A.) Billie Jean King's 1974 Philadelphia Freedoms uniform. Buy it now for almost $90K. Um, panties included.
• • • • •
• • • • •
The Ticker
By Paul, pinch-hitting for Alex Hider

Baseball News: Faaascinating story about how a Negro Leagues player helped to pioneer the modern batting helmet (thanks, Phil). … The Dodgers are raffling off a World Series ring and a World Series ring NFT (from John Cerone). … Five years ago, the great Larry Torrez made a caricature mash-up of me and Mr. Met, wearing a Meats jersey — Mr. Meats! Now that character has somehow ended up — twice! — on WFAN drive-time co-host Evan Roberts's birthday cake. I've never had any interactions with Roberts, and he doesn't even follow me on Twitter, so I suspect the bakery just googled assorted Mr. Met images to put on the cake and didn't realize that Mr. Meats is a Uni Watch thing. Anyway: Happy Birthday to Roberts! (Thanks to @mikeDfromCT). … The St. Paul Saints will wear O'NOBs and McNOBs for Irish night this Thursday (from Timmy Donahue).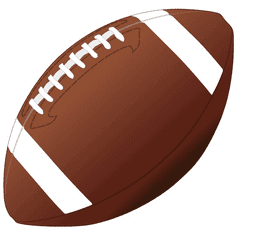 Football News: WFT president Jason Wright said yesterday that "Warriors" is not being considered for the team's new name and that they'll choose an identity that "unequivocally departs from any use of or approximate linkage to Native American imagery" (thanks, Jamie). … Here's a good slideshow of Steelers uniform history (from Hans Krake). … Max Weintraub spotted these cool NFL needlepoint pillows at a bazaar in Williamsburg, Va. … Looks like Idaho State might be going GFGS on Oct. 9. "Usual uniform tops are black or white, so this is a departure," says Jon Rango.

Hockey News: The WHL's Portland Winterhawks are dropping their Blackhawks-style logo and will unveil a new logo tomorrow (thanks to all who shared). … New 25th-anniversary logo for the QMJHL's Cape Breton Eagles (from Wade Heidt). … New uniforms for Duquesne University's club team (from Gene Bromberg). … The Stanley Cup was dented yesterday during the Lightning's celebrations in Tampa. … NHL draft caps have leaked. The Coyotes' design appears to confirm the widespread speculation that the team will make the Kachina design its primary uniform going forward. … The governors of Iowa, South Dakota, and Nebraska were given Sioux City Musketeers G.I. Joke jerseys at a conference yesterday. "The team's logo and name are derived from Sioux City being at the point where those three states meet — hence reference to the Three Musketeers," explains Jay Wright.

Soccer News: New home shirt for Celtic (from Ed Zelaski). … New away kits for Bundesliga club Bochum (thanks, Phil). … Top-tier Polish side Lech Poznań's new home shirt has leaked. … The Newcastle United women's team wore numberless shirts during their recent preseason friendly against Middlesborough (from Graham Clayton).

Grab Bag: Whoa, check out these great paintings by Sam Smith, who specializes in artwork that tells the story of the Tour de France (from Michael Rich). … New logo for the Stevens Point, Wis., police department K9 unit (from Chris Kautza). … At The (British) Open, pro golfer Billy Horschel's club bag will have a Florida Gators logo on one side and soccer club West Ham United's logo on the other (from Moe Khan). … Really fun (but paywalled) Wall Street Journal article on fans who collect cycling jerseys.