For all photos, click to enlarge
Kevin "Gashouse" Cearfoss has become something of a Uni Watch All-Star over the past year or so, first for his custom-cut 3D wooden logos, and then for his team-logo paper footballs. He's also sponsored some raffles and generally shown himself to be an all-around good guy.
Today we're going to learn about another facet of Kevin's uni game. It turns out that he has a small but amazing collection of vintage sports uniform catalogs, which I'll be sharing with you in a series of posts over the next few months.
Kevin began hunting for vintage NFL merch catalogs because he wanted to learn more about the origins of his NFL belt buckle collection. "I was able to purchase the 1970 and 1978 catalogs on eBay in the summer of 2018. They're great for losing yourself for a few hours, just looking at the best there was." Since then, he's added several more NFL catalogs to his collection, along with an MLB catalog — all from the 1970s and '80s.
As most of you probably know by now, I love old catalogs and I also love old sports graphics, so I was intrigued to hear about this collection. The interesting thing is that these weren't retail mail-order catalogs. Rather, they just showed the assorted merch being made available for a given year, along with contact info for each of the licensees. So these catalogs were used by store owners who wanted to stock their shops with the latest merch, not by consumers.
Once Kevin mentioned this collection, I asked if he'd be willing to loan the catalogs to me so I could spend a bit of time reading and photographing everything. That was a real leap of faith on his part (I'd certainly be nervous about loaning out any of my collectibles), but he agreed to do it.
We're going to start today with the oldest catalog in Kevin's collection — the 1970 NFL Merchandise Catalog. (That sound you just heard in the background was Brinke Guthrie collapsing on the floor in a blissful stupor.) You can see the cover at the top of this page, and here's the introduction and contents listing:
I love how the intro treats NFL merch as a new-ish or even surprisingly successful thing. If they only knew how things would develop over the next half-century!
I photographed all of the catalog's two-page spreads. Let's look at some of the more notable ones, beginning with this one, which shows the basic style they used for each of the section openers:
Interestingly, the first items in the men's/boys' section are a series of jackets, sweaters, and shirts that aren't even team-branded (although you can see some NFL tagging on the inside of the jacket worn by the kid who's kneeling on the left in the first photo):
Things get more team-oriented over the next few pages, which feature pajamas (including a really unfortunate Chiefs design), jumpsuits, and hats:
As the men's/boys' section wraps up, we get treated to the next section opener, in that classic vintage NFL style:
One thing you may be noticing: All of the models — adults and kids alike — are White. That would change for the following year's catalog, which I'll share with you in a later blog post.
The "Sporting Goods, Toys, and Games" section begins with some replica gear and some team-logo golf balls. Look how cheapo the Browns' name is on that football, and also note the unsightly seam on the Packers helmet:
Next up are some buttons and what looks to be a very rudimentary board game (love that old Ideal logo at the bottom of the page):
(As an aside: See that Eagles pin on the left-hand page? Just below that, see the much smaller Giants pin? I had that as a kid. In fact, I still have it. No idea how I got it, and I'm not sure I've ever worn it, but it's a fixture of my accessories drawer.)
The next few pages feature items that should be familiar to "Collector's Corner" readers — bobblehead dolls, helmet-profile bicycle "hubcaps," gumball helmets, and more:
Now we move into the "Specialty Items" section, which includes helmet plaques, directors' chairs, ponchos, posters and a lot more:
And now we're back to apparel with the "Li'l Pro" section, featuring clothing for the very young NFL fan:
The final spread features a plug for the Pro Football Hall of Fame, and then a promo for something called the NFL Mascot of the Year Program, which was apparently aimed at kids. Back in the day, the term "mascot" often referred to a kid who hung out with the team (that's why old team portraits often show a child in the front row), but I didn't realize that use of the term was still a thing in 1970! Anyway, based on the photo, the Mascot of the Year apparently got to dress up in the uniform of his favorite team and also got a trip to the Pro Bowl:
The mascot page then folds out to create a gatefold spread showing all of the then-current NFL helmet designs:
———
And that's it for this catalog. There are a few spreads I didn't show here, just to keep the length of the post manageable, but you can see the entire catalog here. I'll be running similar posts, showing the rest of Kevin's collection, in the weeks and months to come.
(Mega-thanks to Kevin Cearfoss for trusting me with his catalog collection and allowing me to share it with Uni Watch readers.)
• • • • •
• • • • •
— Weird Sports Merch (@weirdsportmerch) July 10, 2021
Uni Watch on the air: Uni Watch got a nice little on-air shout-out during the Fox broadcast of Saturday's A's/Rangers game. Unfortunately, I don't have access to Fox's full game video (I can watch the A's broadcast or the Rangers' broadcast, but not the Fox feed), so it's not clear to me who the broadcaster was. Does anyone recognize the voice?
Update: Reader/commenter Rodney Hartwig informs me that the broadcaster was Alex Faust. I've gotten in touch with Alex to thank him, and he confirmed that it was indeed him. Always good to know there's another broadcaster who Gets It™!
(Big thanks to Brian Mazmanian for the video.)
• • • • •
• • • • •
The Ticker
By Jamie Rathjen

Baseball News: Former Brewers LF Greg Vaughn threw a first pitch yesterday wearing an era-inappropriate jersey (from @barrelman_mke). … Reader Chris Mycoskie was watching the MLB All-Star Futures Game and notes that AL first base coach Rachel Balkovec, who is normally in the Yankees' organization, was wearing a helmet from the host Rockies.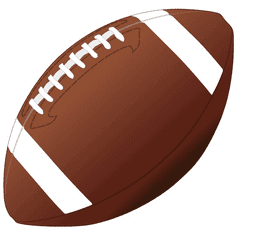 Football News: If you missed it, WFT president Jason Wright told WaPo team reporter Nicki Jhabvala that a new name and logo are to come in "early 2022" and the color scheme is to be retained (thanks, Phil). … A new team in the amateur Canadian Junior Football League, the Prince George Kodiaks, revealed logos and uniforms (from Wade Heidt).

Hockey News: The Kraken are playing preseason games at three of the Washington cities that host WHL teams, so that tour has its own logo (from Wade Heidt). … Also from Wade: The Bruins once brought Toronto Argonauts flags to Maple Leaf Gardens, and while that picture is undated, the context implies that they did it to irk Leafs owner Harold Ballard after he bought the CFL's Hamilton Tiger-Cats in 1978. … The Panthers made soccer concepts for themselves (from Adam Marcus). … The NWHL did the same thing for three of their teams, after posting the first three a few weeks ago.

Basketball News: Canada's men's league, the Canadian Elite Basketball League, is giving its teams third uniforms for the first time. Here is the one for the Edmonton Stingers (from Wade Heidt).

Soccer News: Clubs with recent kit or shirt releases include Everton, Liverpool, Newcastle United (from multiple readers), and Norwich City in England, Cardiff City in Wales, and Puebla in Mexico (from Trevor Williams). … Meanwhile, Denmark's SønderjyskE kept the same shirt but added extra ads (from @J_Kracken_D). … At least one NWSL player, Portland Thorns goalie Bella Bixby, wants the league to use its impending new logo as an opportunity to drop the "Women's" from its name, saying it's not inclusive. … Here are the USMNT player numbers for the Gold Cup (from Jeremy Brahm). … Also at the Gold Cup, Haiti wore black armbands for assassinated President Jovenel Moïse. … Speaking of Haiti, one of their players had his sleeve patch fall off (from Lucas Stroller). … Cross-posted from the hockey section: The Panthers made themselves soccer concepts, and so did three NWHL teams (Panthers from Adam Marcus).

Grab Bag: The Hockey Museum, in Woking, England, and Great Britain Hockey recently completed a project to give everyone who's played for the Great Britain men's and women's field hockey teams cap numbers, and they want to give actual caps to players or their families. Further info here. … Some Australian teams across several sports wore their Indigenous designs again to commemorate NAIDOC Week, which was last week. This included five in Super Netball and the AFL's Fremantle, Geelong, and both Richmond and their men's reserves. … Here is a teaser of the jerseys for the upcoming Athletes Unlimited lacrosse league. … Richard Branson and his space crew are outfitted by Under Armour, because of course (from Jeremy Brahm).