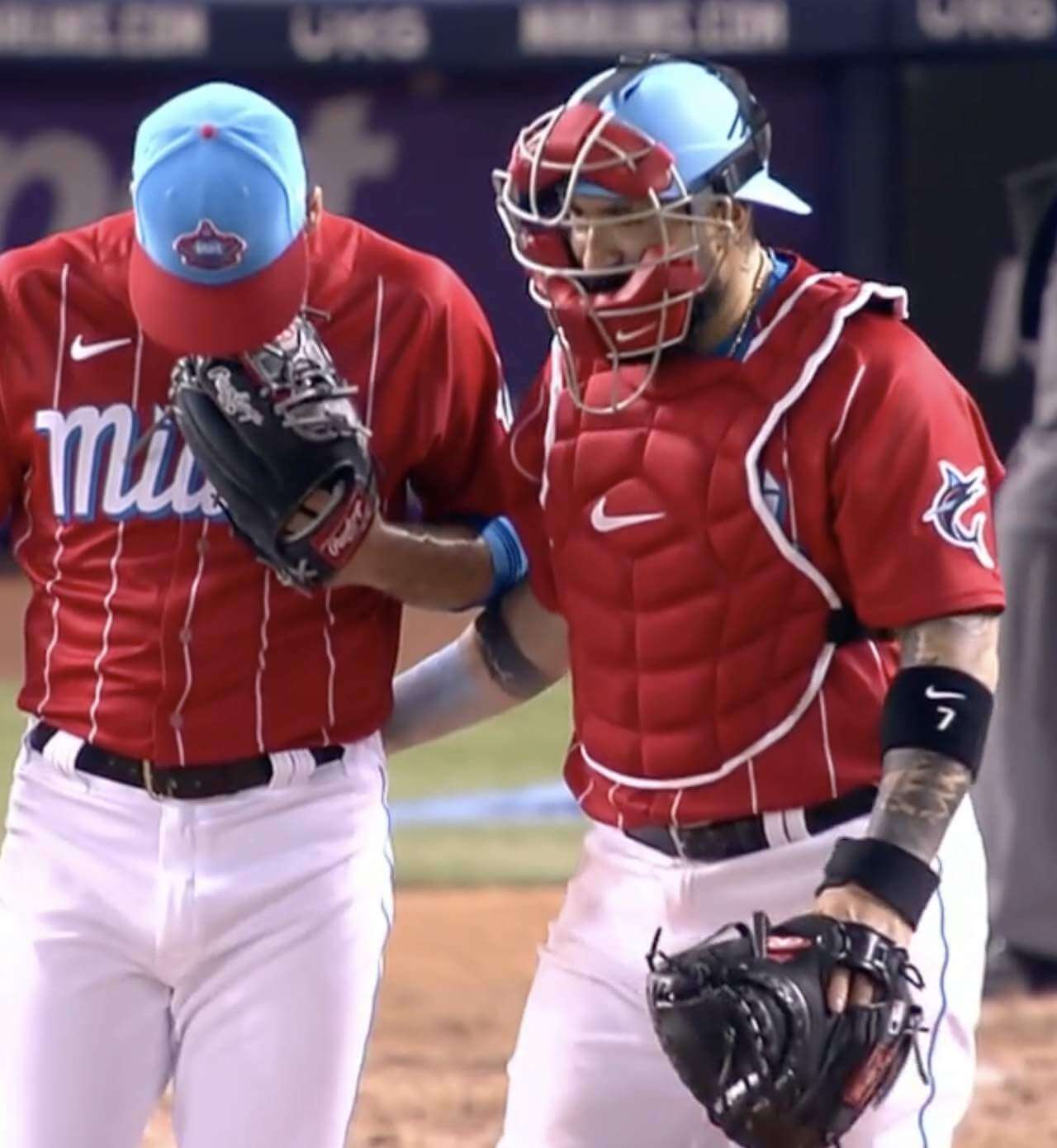 Click to enlarge
Good morning! Hope everyone had a good weekend.
Now then: About two weeks ago, the Tugboat Captain and I were watching a Mets/Marlins game from Miami. At some point during the game, Marlins catcher Sandy León went out to the mound to chat with his pitcher, as shown above.
Take a close look at that screen shot — see how León's hand isn't fully inserted into his catcher's mitt? It almost looks like the mitt is about to come loose from his hand, right?
A second later, the mitt did come loose — but it didn't fall to the ground. Instead, it swung freely from a strap connected to one of León's wristbands: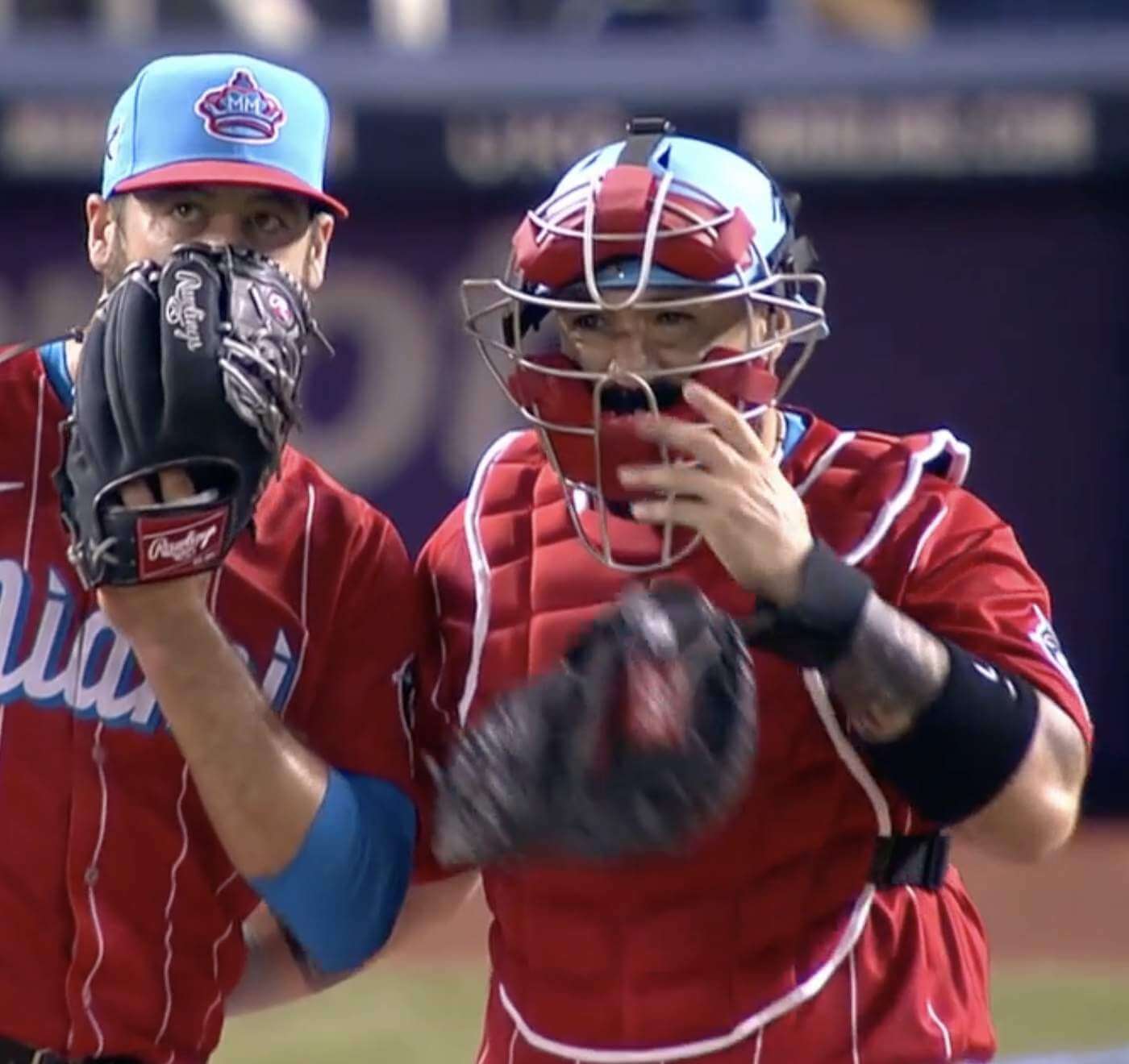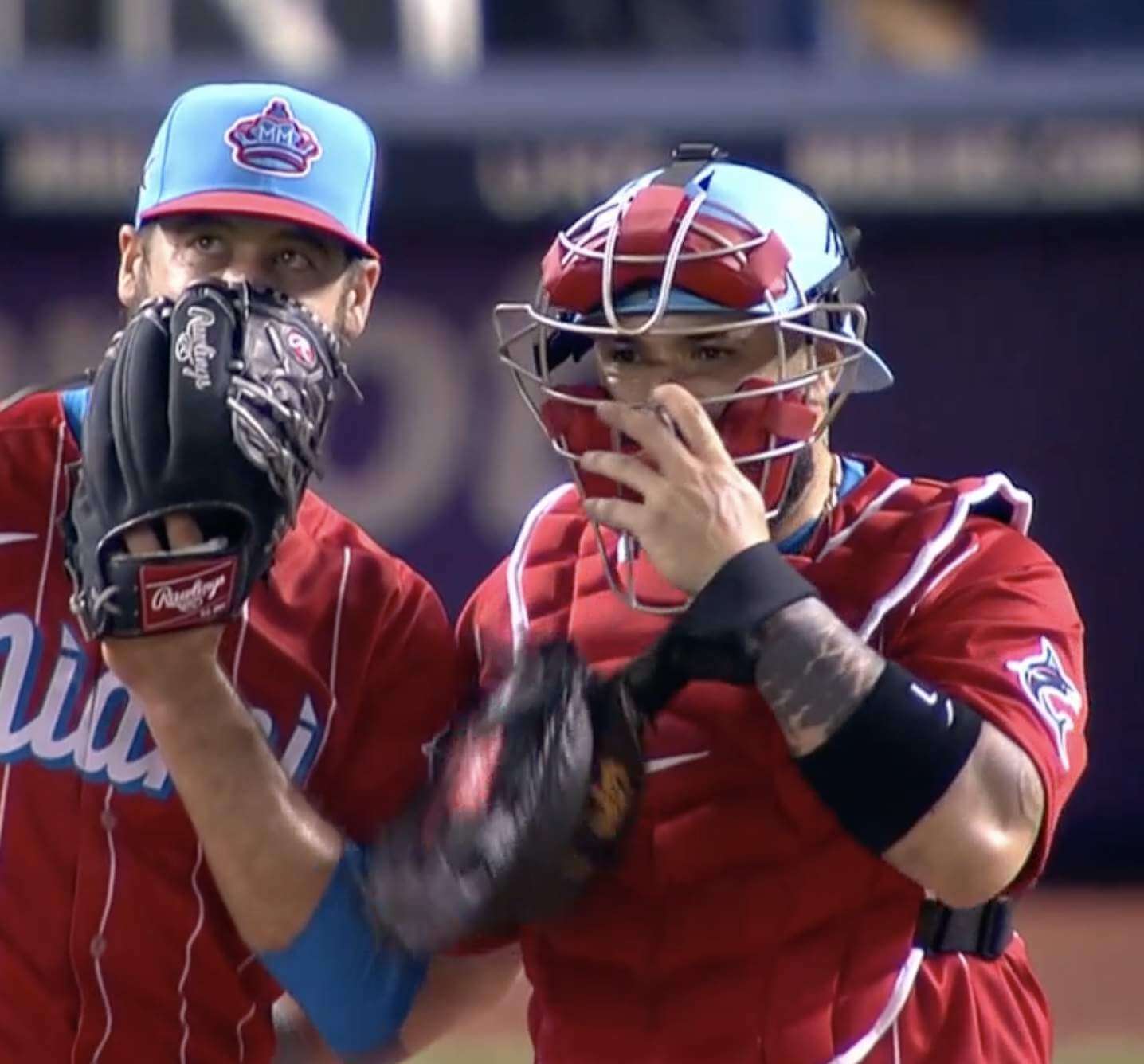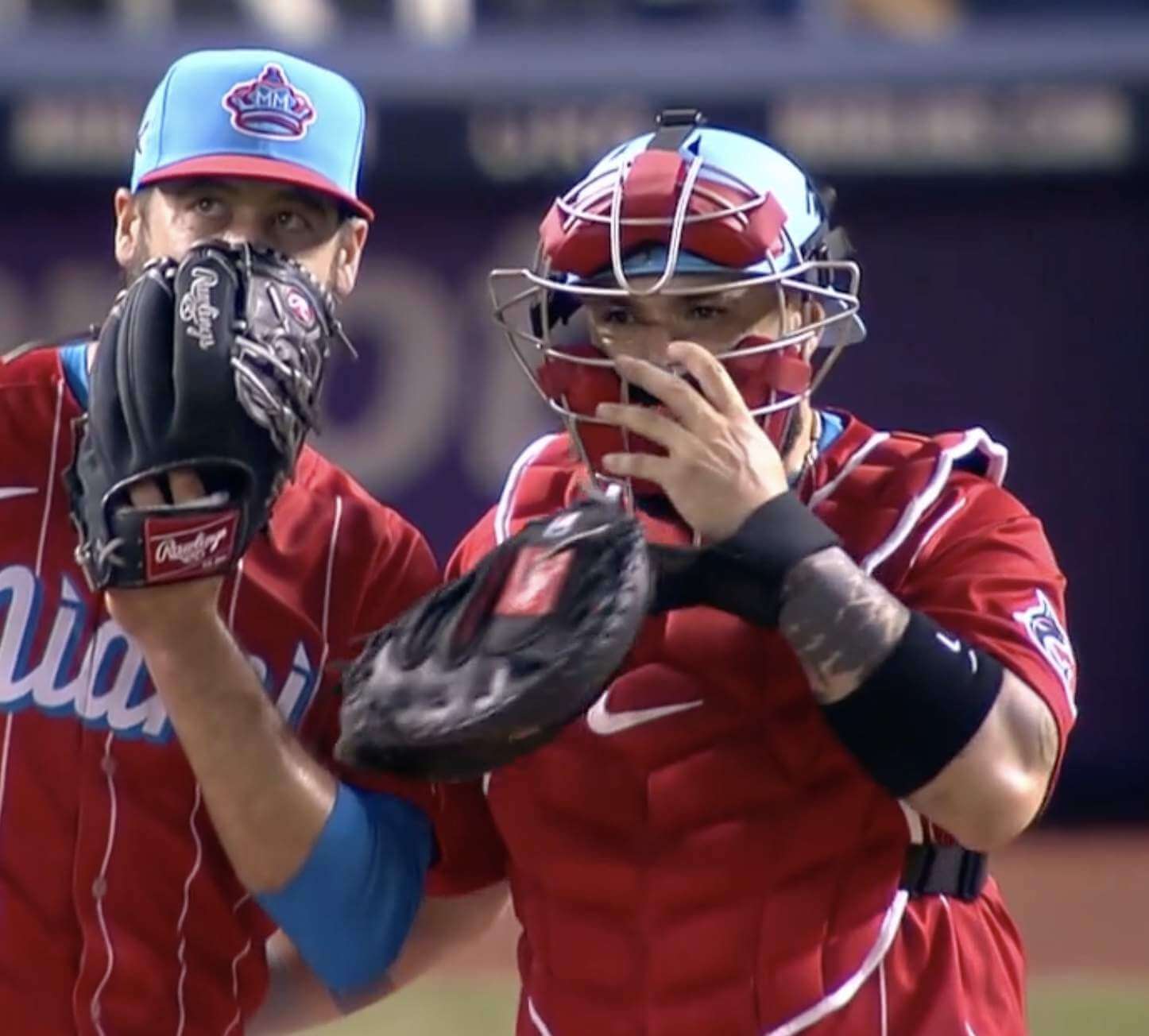 This was visible on the TV screen for only a couple of seconds, but Mary and I both noticed it immediately. "What's that on his glove?" she said. I didn't have a good answer, because I'd never seen anything like that before.
León has been in the big leagues since 2012. Had he been wearing this mitt attachment for all those years and I just hadn't noticed? I dove into some photo research and determined that he began tethering his mitt to his wristband in 2018. Here's a shot of his mitt dangling from his wristband on Sept. 4 of that season, when he was with the Red Sox:
Here's another "dangler" shot, this one from a spring training game on March 3, 2020, by which time León had been traded to Cleveland: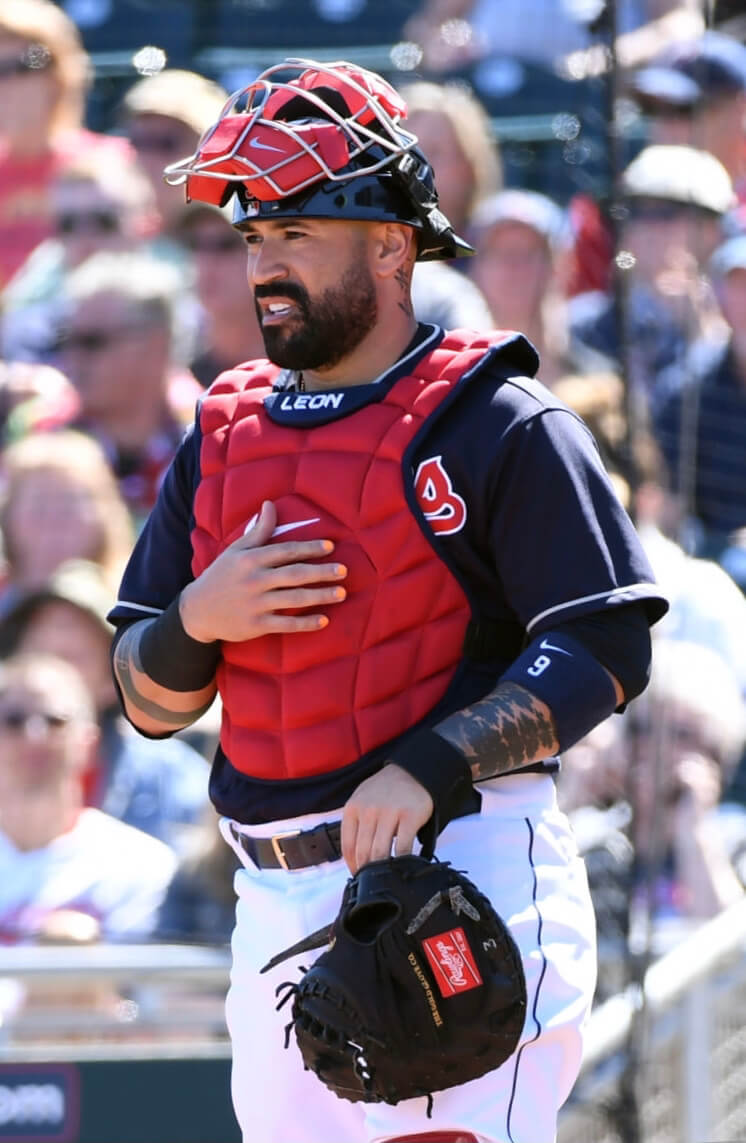 Again, I'd never seen anything like this, so I got in touch with the Marlins and asked if I could interview León. Instead, a team rep spoke with León and came back to me with this:
Spoke with Sandy. He said he picked it up from [Cardinals catcher] Yadi Molina, who wears something similar. He actually wears it more for protection over his wrist bone to protect when he blocks the ball in the dirt from bouncing up and hitting the bone that is exposed right above the glove.
Faaaascinating. Naturally, the next thing I did was start looking at photos of Molina. Did he really wear the same kind of wristband/strap accessory? Sure enough: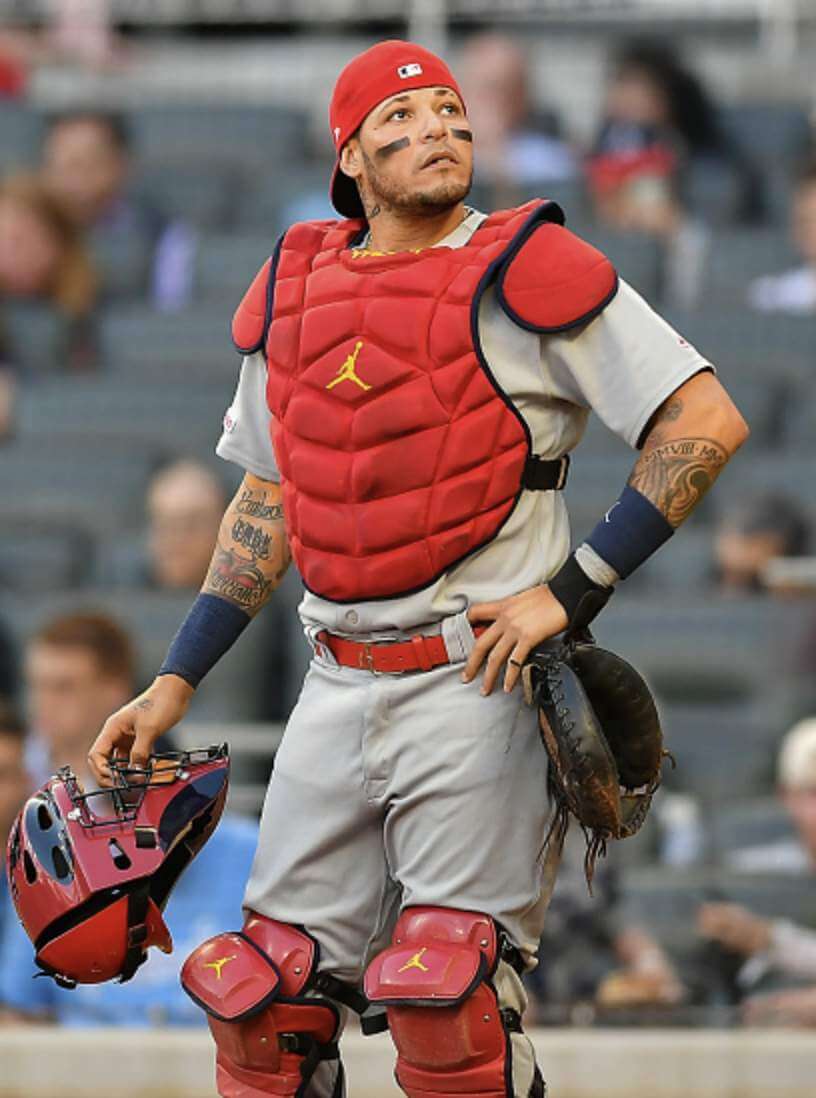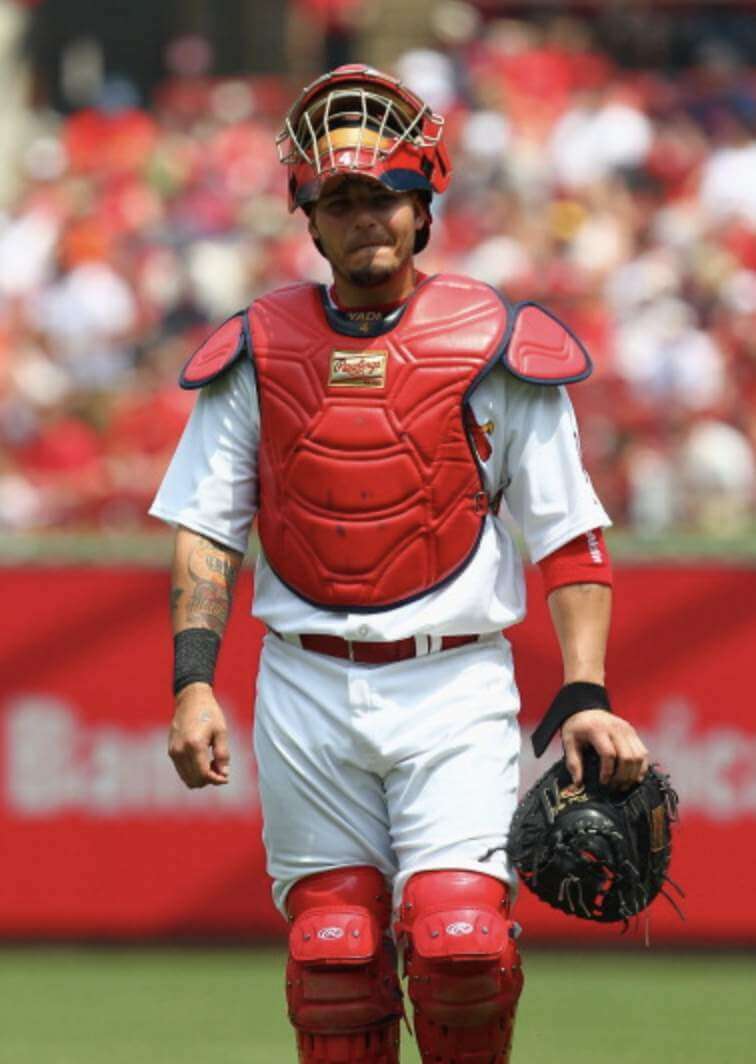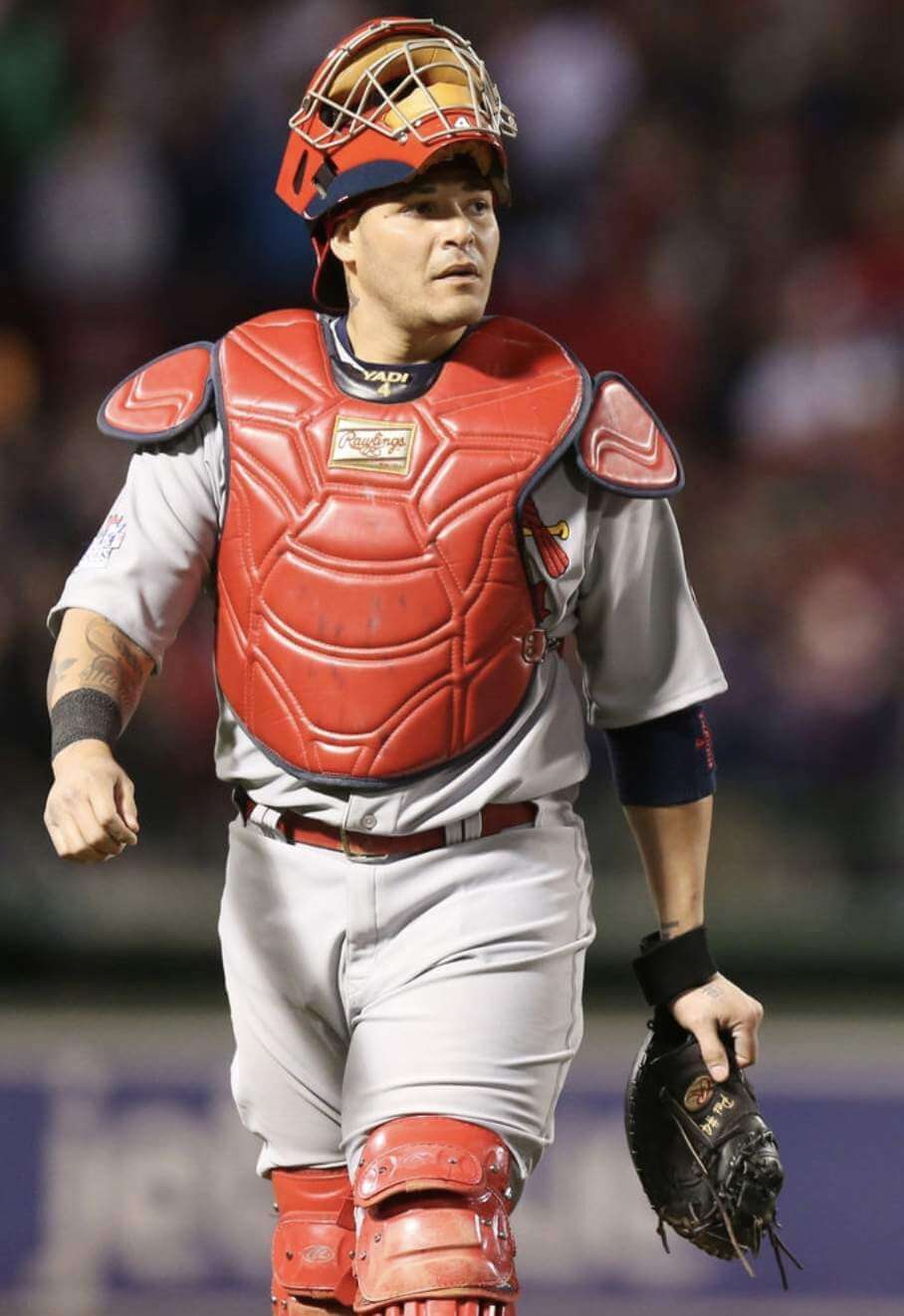 The second and third shots in that last sequence are from 2013, so this definitely isn't a new accessory — I just hadn't noticed it until now.
And wait, it gets better! While looking for photos of Molina, I noticed that Royals catcher Salvador Pérez also appears to wear this same accessory. I couldn't find a "dangler" photo of him, but he definitely seems to have the same wristband attachment: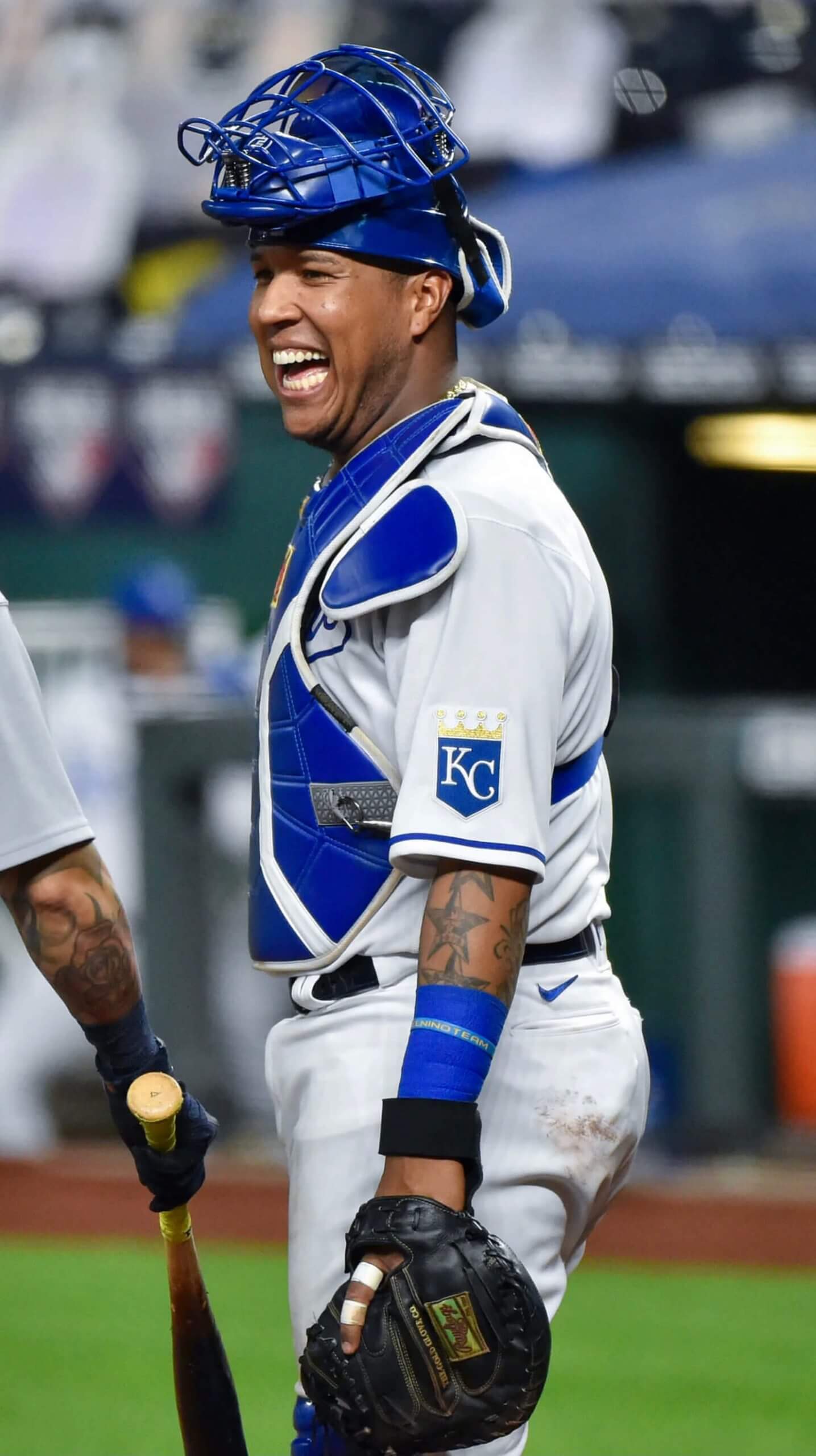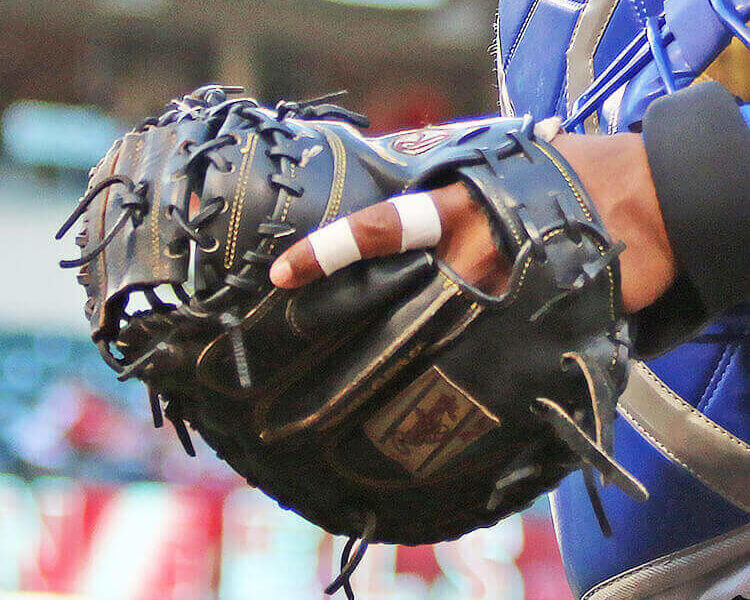 By this point I began to realize that this accessory was more widespread than I initially assumed. A bit more digging led me to the website What Pros Wear, where I found some photos that show how the wristband attaches to the mitt: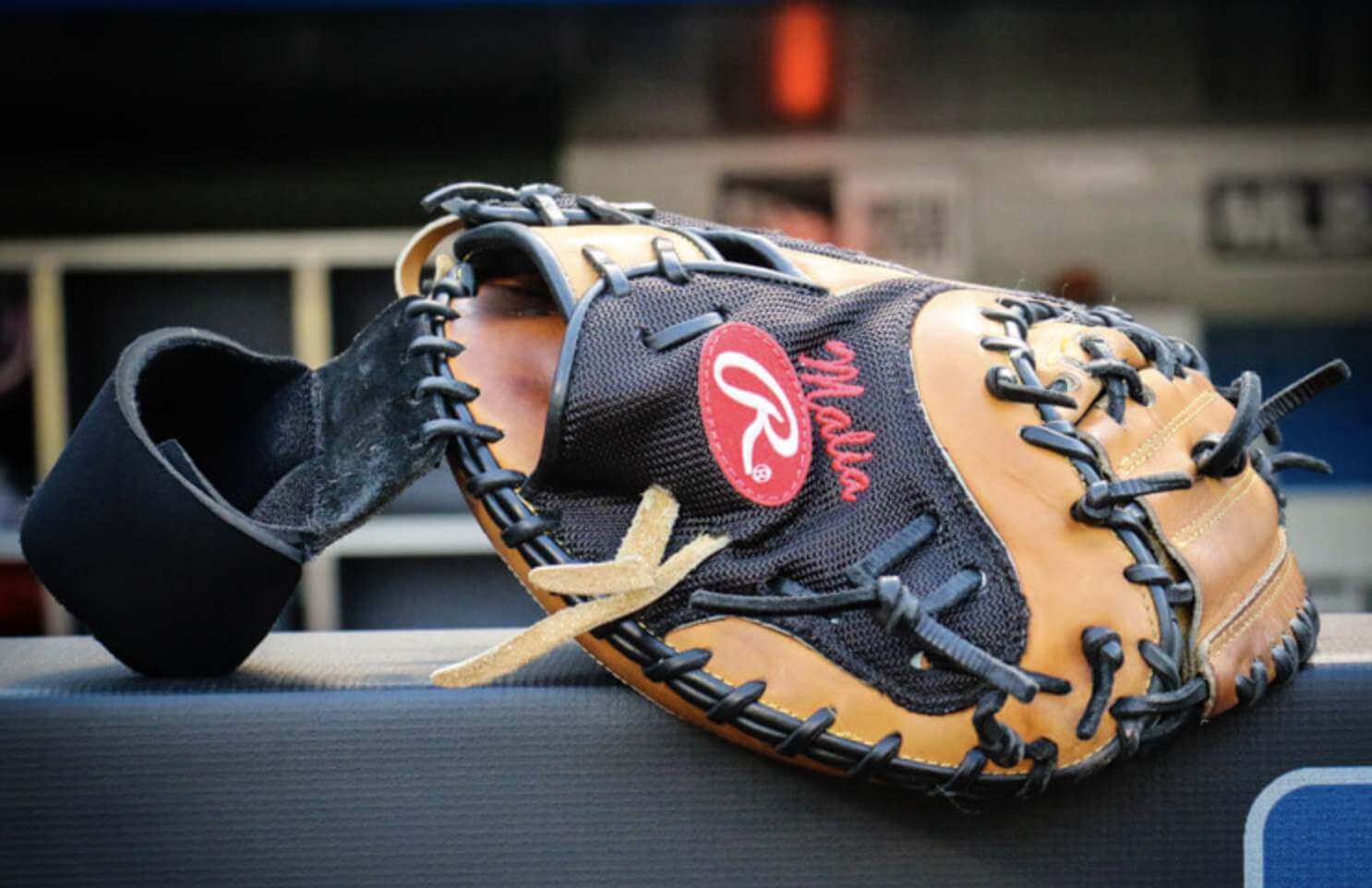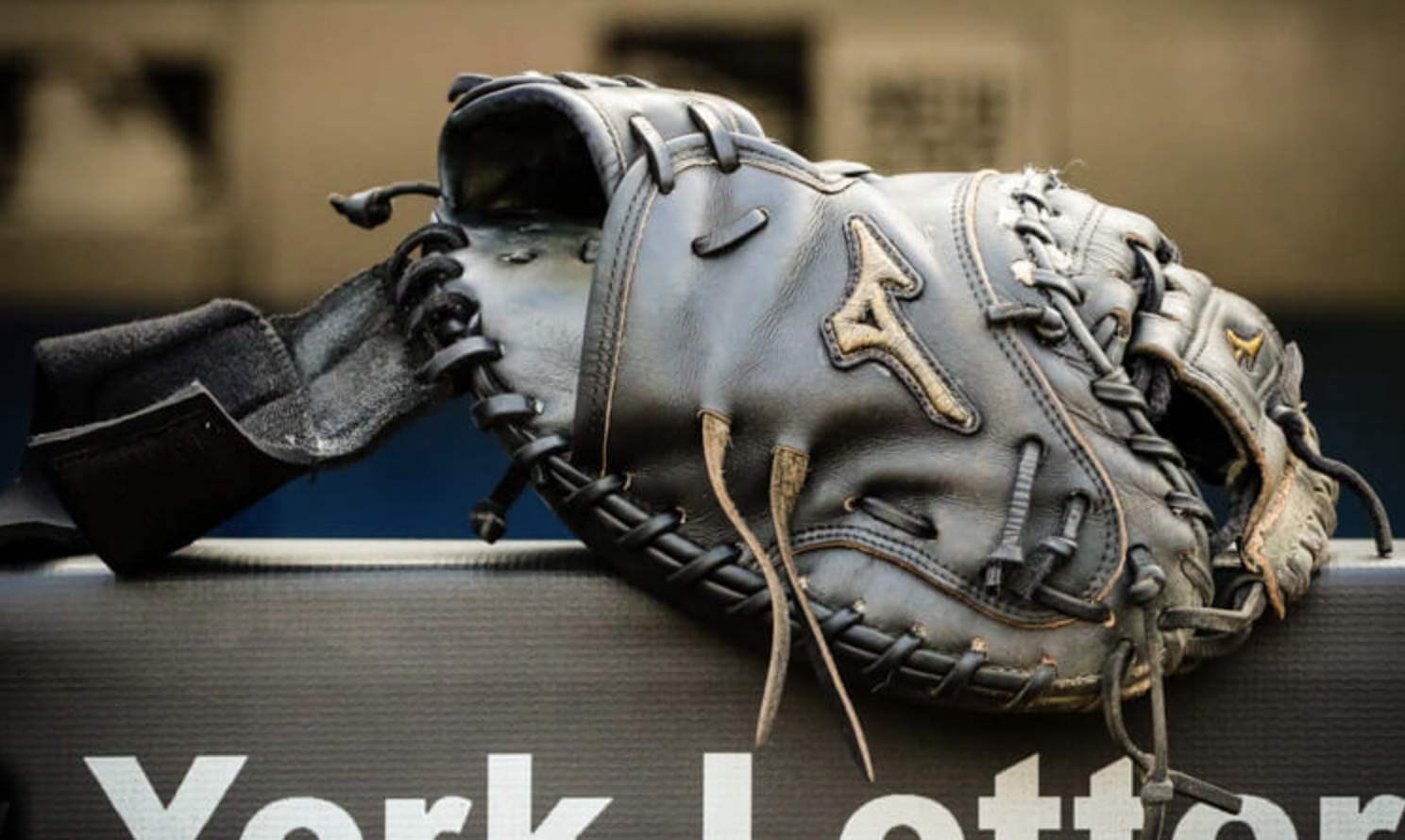 Interesting, right? I had no idea! The wristband attachment is apparently this product, or something like it. As the listing states, "It is meant to be laced into the base of your mitt/glove."
I had no idea such a product existed, but I love it when I learn something new like this. It's a good reminder that we can watch sports for years upon years and sometimes still not realize what we're watching!
If any catchers or sporting goods mavens out there want to further enlighten us regarding this product, feel free to do so in today's comments. Thanks!
(My thanks to Marlins communications VP Jason Latimer, whose assistance made this entry possible.)
• • • • •
• • • • •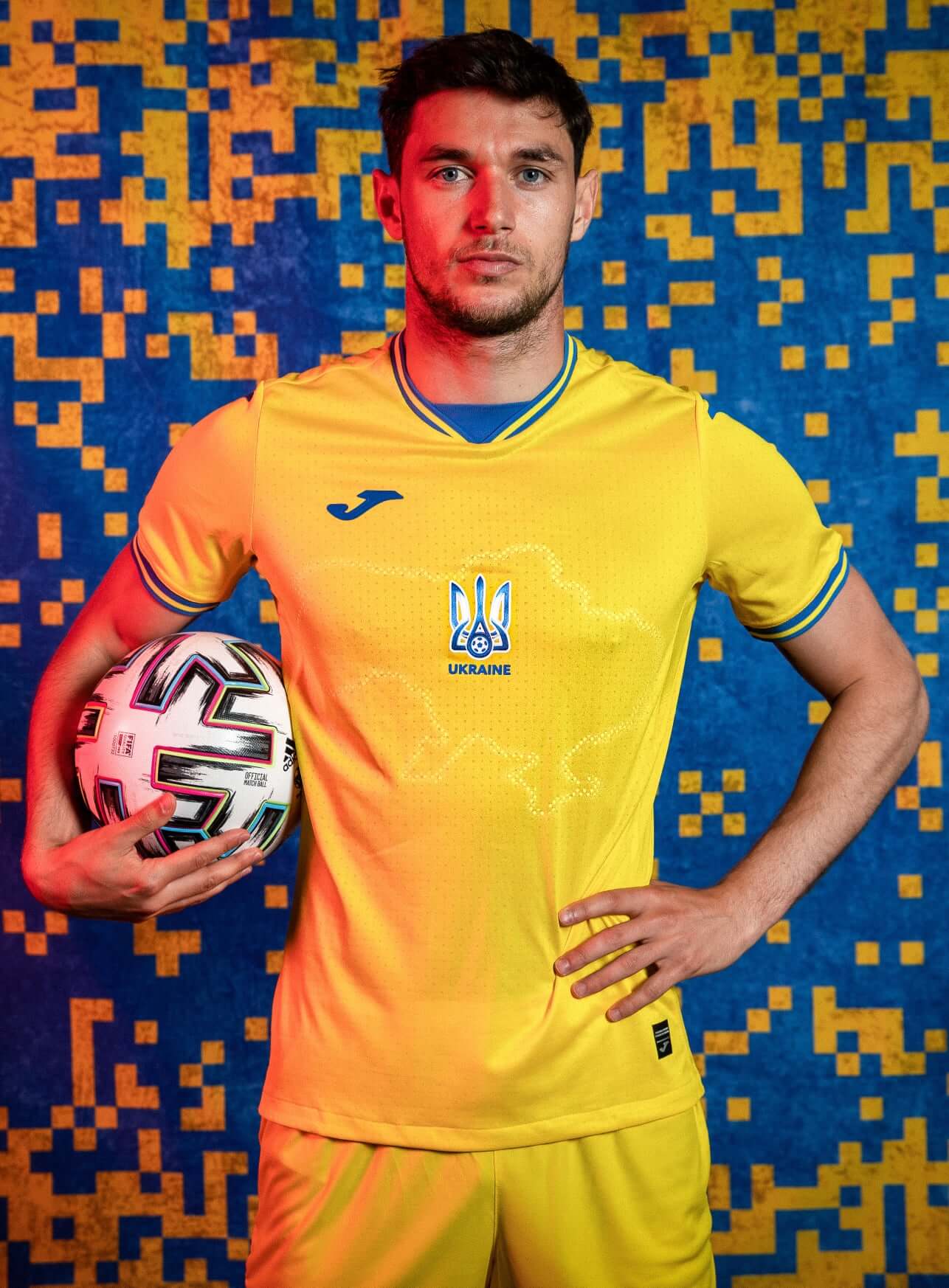 Click to enlarge
Meanwhile, over on the pitch: Interesting development yesterday in the world of soccer, as Ukraine unveiled its kits for the belated Euro 2020 tournament. The designs, one of which is shown above, all show an outline map of Ukraine, including Crimea — which was annexed by Russia in 2014. Russians are viewing the design as a deliberate provocation.
You can see more photos of all three kits here.
(Thanks to all who shared this one.)
• • • • •
• • • • •
Click to enlarge
China syndrome: The photo above shows a vintage plate that functioned as a sort of sample catalog, showing the various colors offered by a dishware manufacturer. Isn't it cool? It's like a Pantone swatch guide for ceramics!
The plate is part of the personal collection of Julie Gaines, longtime owner of the NYC housewares shop Fishs Eddy. She has tons of old stuff like this in her office, which is upstairs from the retail shop. She recently decided to allow customers to come upstairs and see the collection (which she's dubbed the Fishs Eddy Museum of Industrial China), so Mary and I stopped by on Saturday to take a look.
It was completely amazing, packed to the gills with vintage dishes, creamers, color samples, production ledgers, and more, all relating to fine (and sometimes not-so-fine) china. The space is cramped and the lighting isn't ideal, so believe me when I say these photos don't do justice to how incredible all this stuff is:
Design, collecting, catalogs, ledgers, samples — so many of my favorite things all bundled into one! The "museum" is available for tours on Thursdays and Fridays from 4-6pm, and Saturdays from 1-4pm. You can learn more about it here.
• • • • •
Sorry, no Ticker today, because birthday boy Jamie Rathjen had the day off. The Ticker will return tomorrow. — Paul