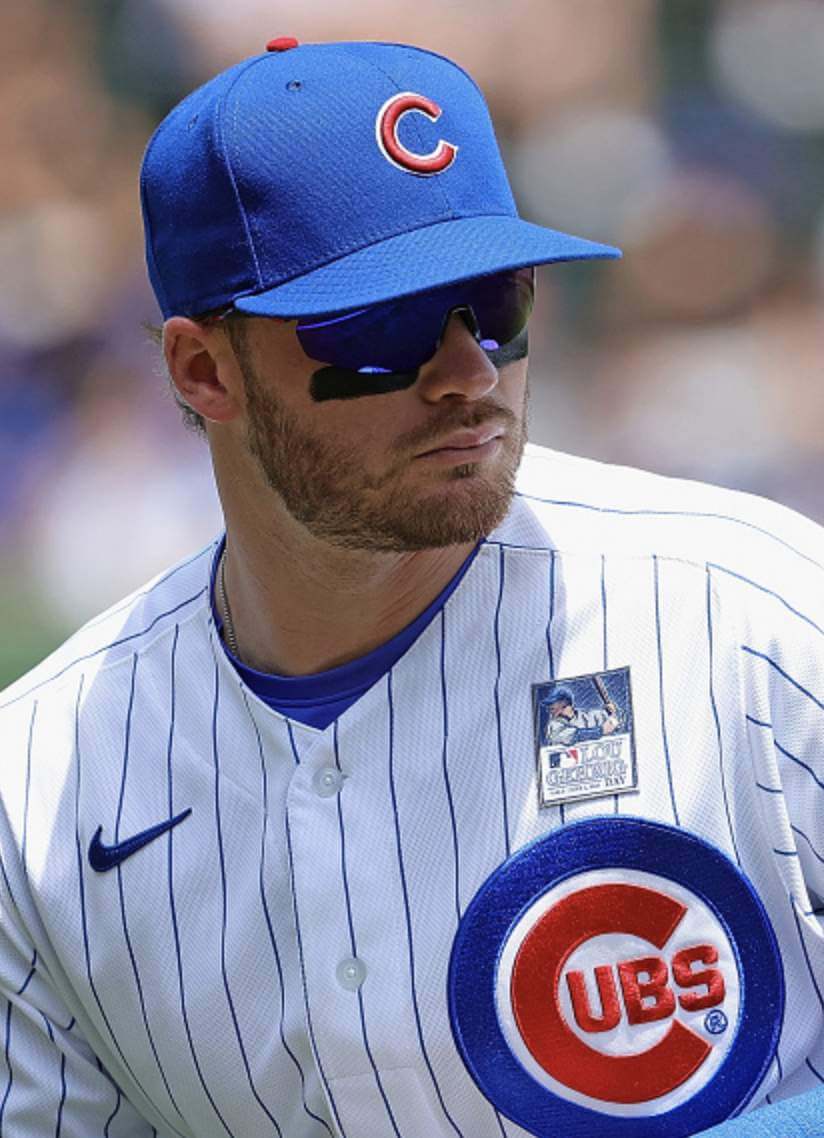 For all photos, click to enlarge
Yesterday was Lou Gehrig Day across Major League Baseball. We'd known for a while that all teams would be wearing a jersey patch to honor Gehrig and raise awareness of ALS. But it was never clear, at least to me, if the patch would worn on the sleeve or on the chest. As you can see above, it turned out to be the latter.
The photo above shows how the patch looked on a pinstriped white home jersey with a lot of white space and a color scheme that matched the patch's colors. But how did the patch look on a home jersey with a script, or a road grey jersey, or on one of the best jerseys in all of baseball, or a jersey with colors other than red and blue, or on a powder blue jersey, or a navy jersey, or a jersey with an insanely upward-angled script, or a jersey with shamefully misappropriated Native American iconography?
Here are the answers to all of those questions: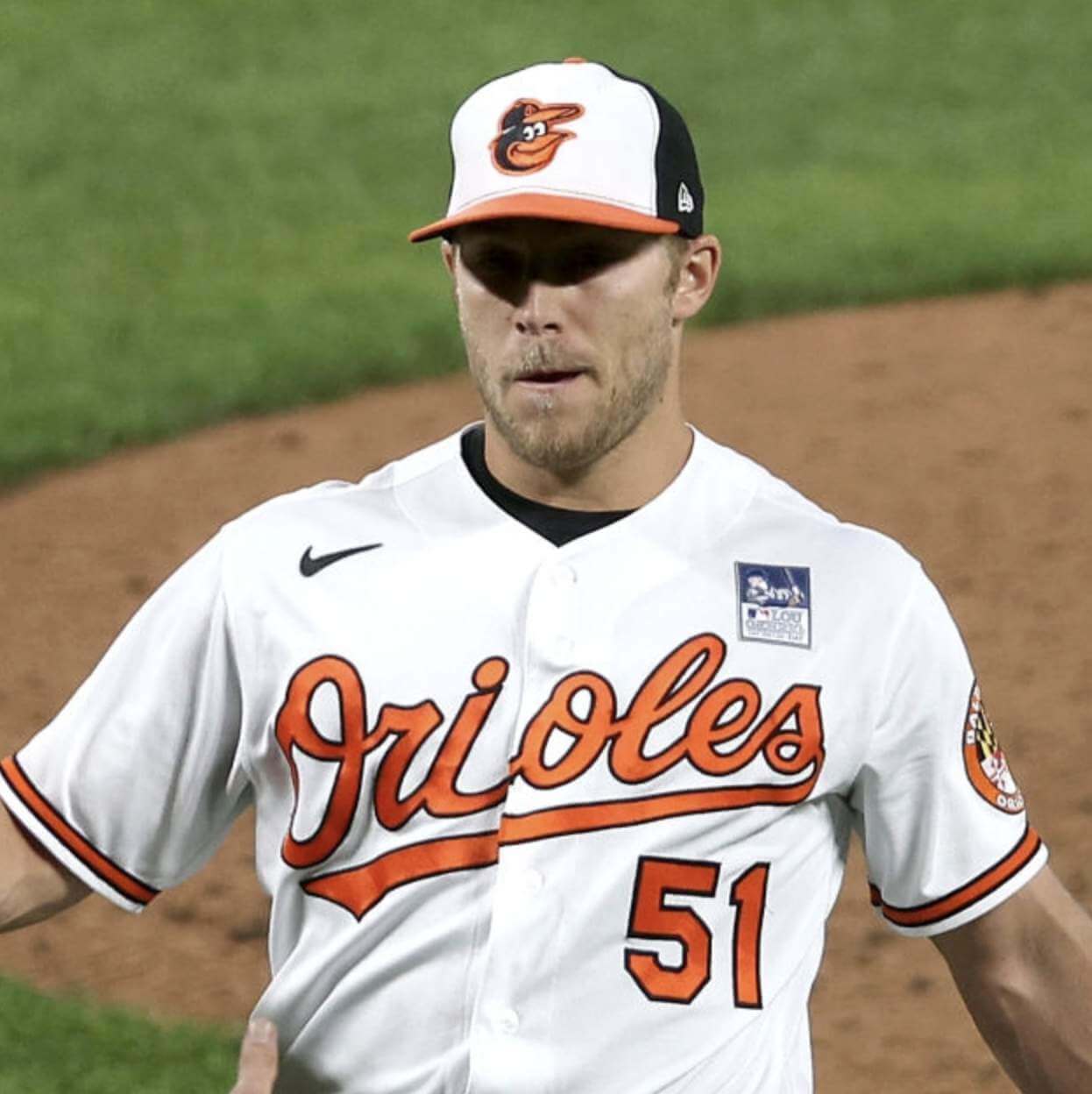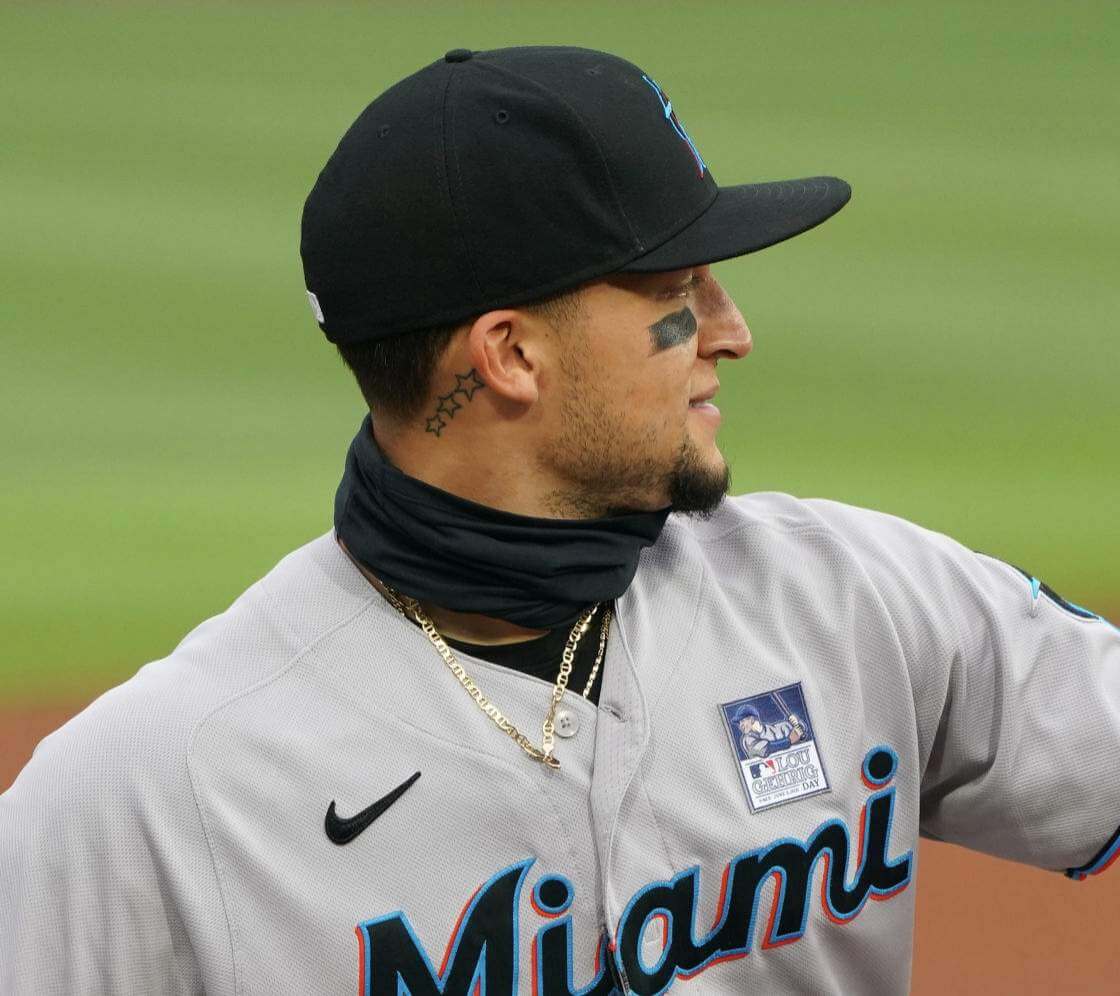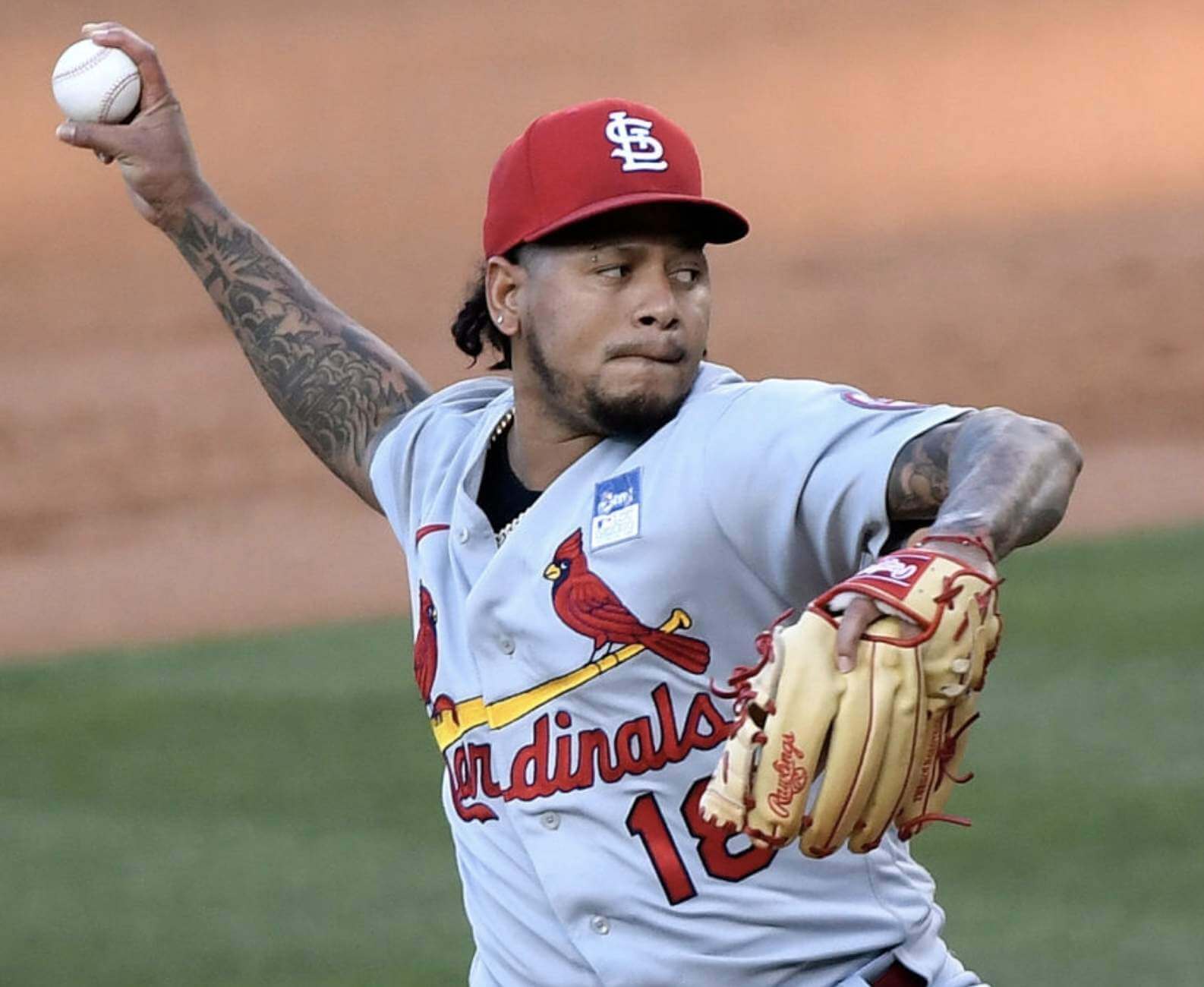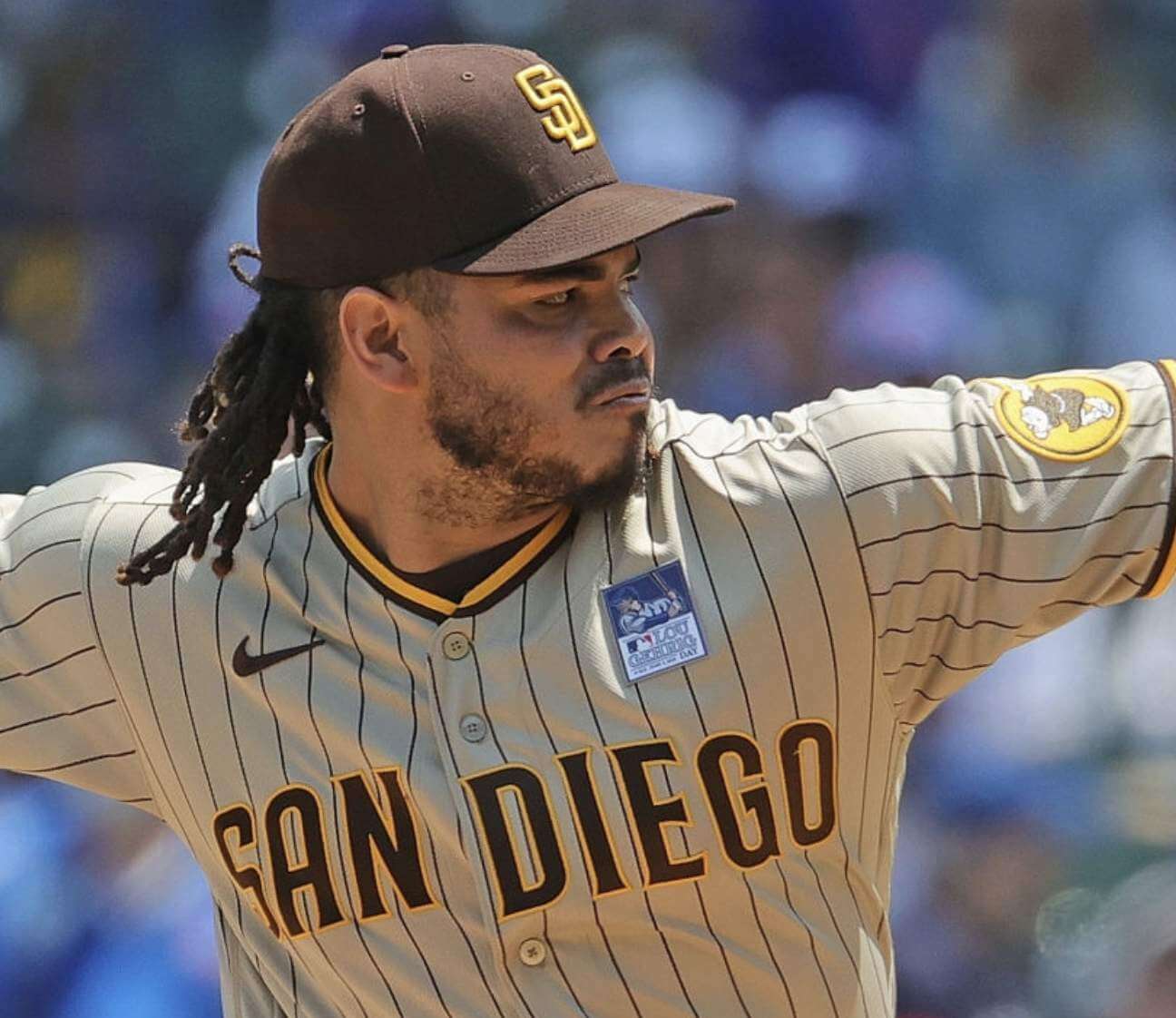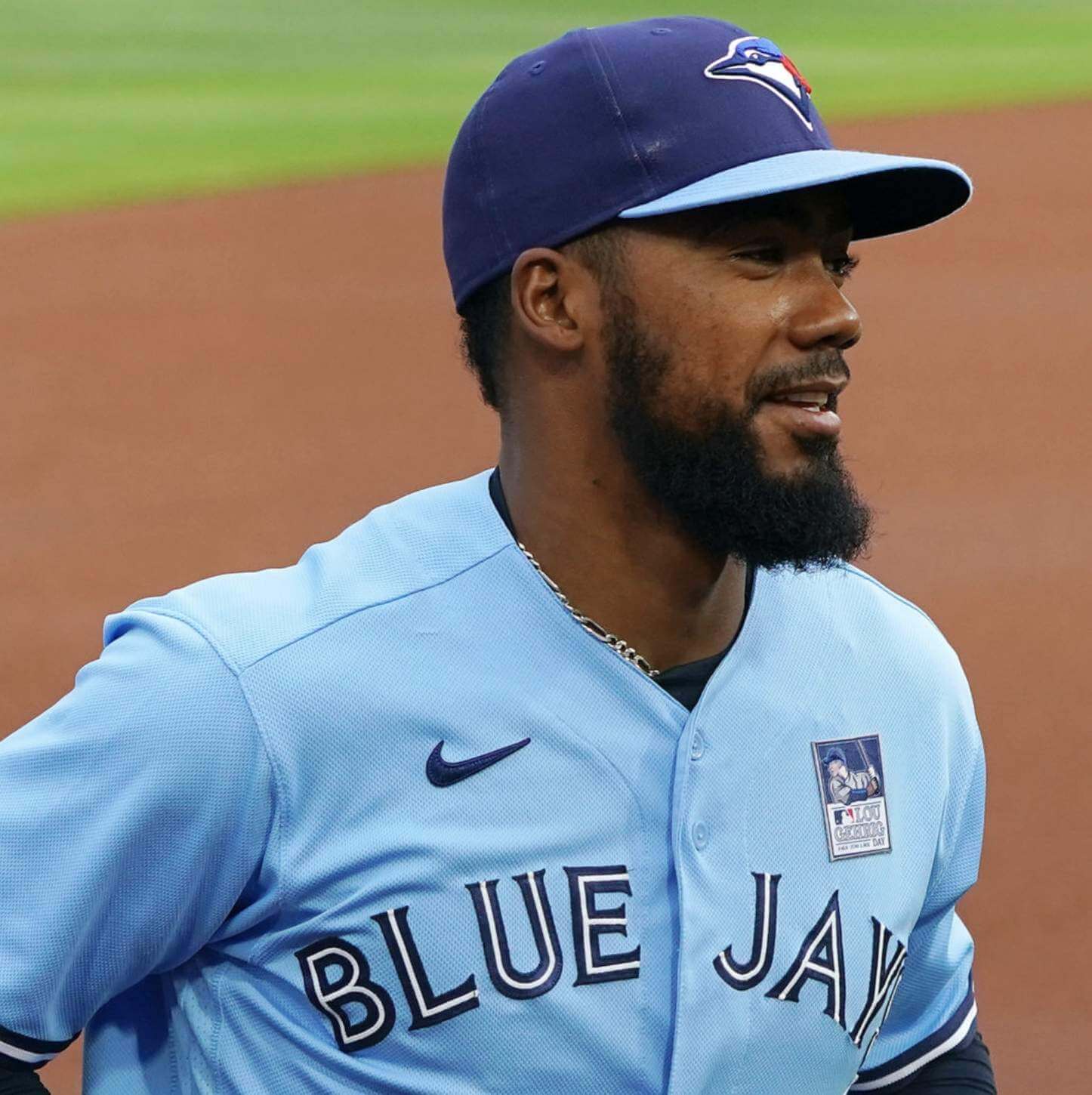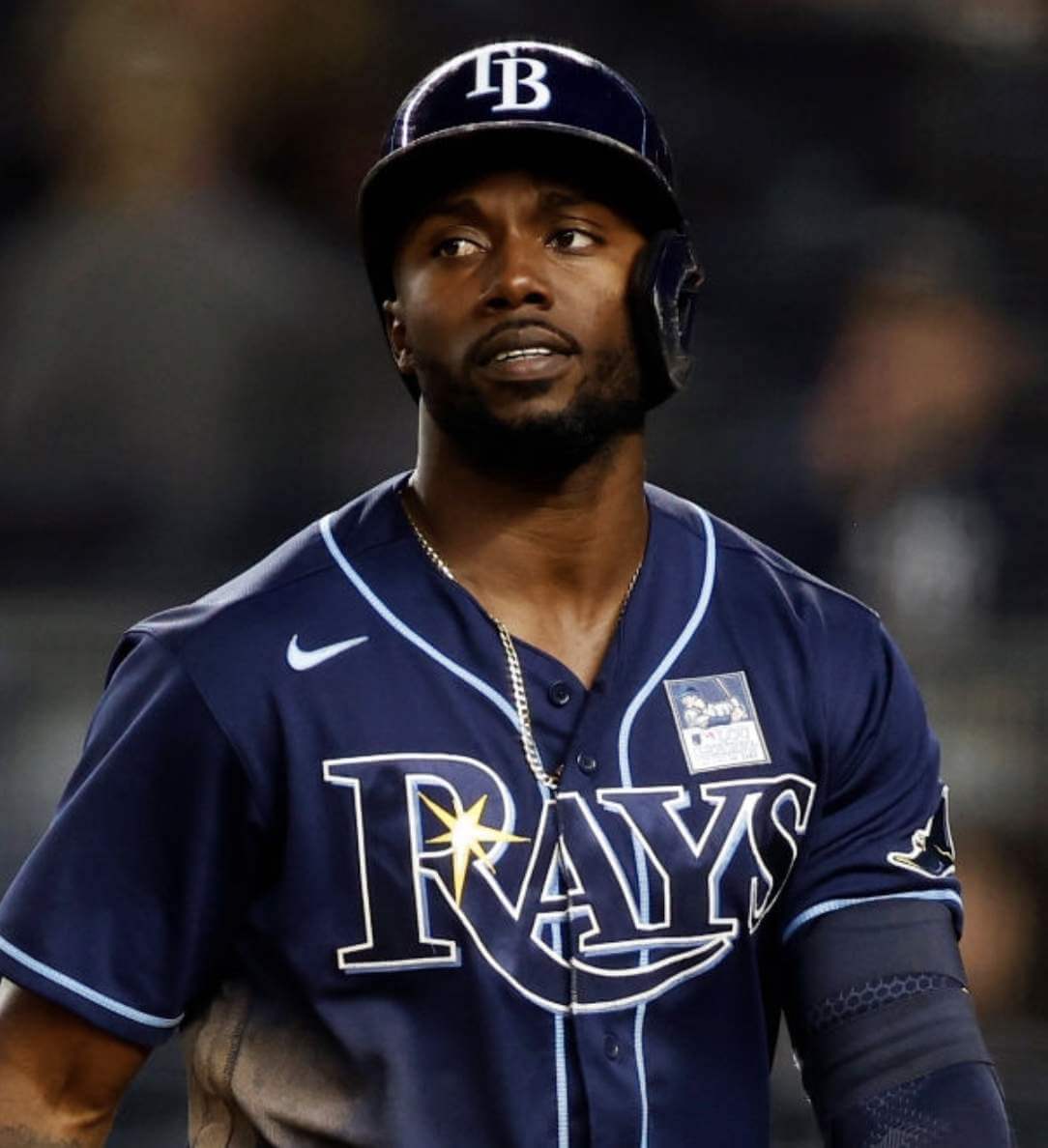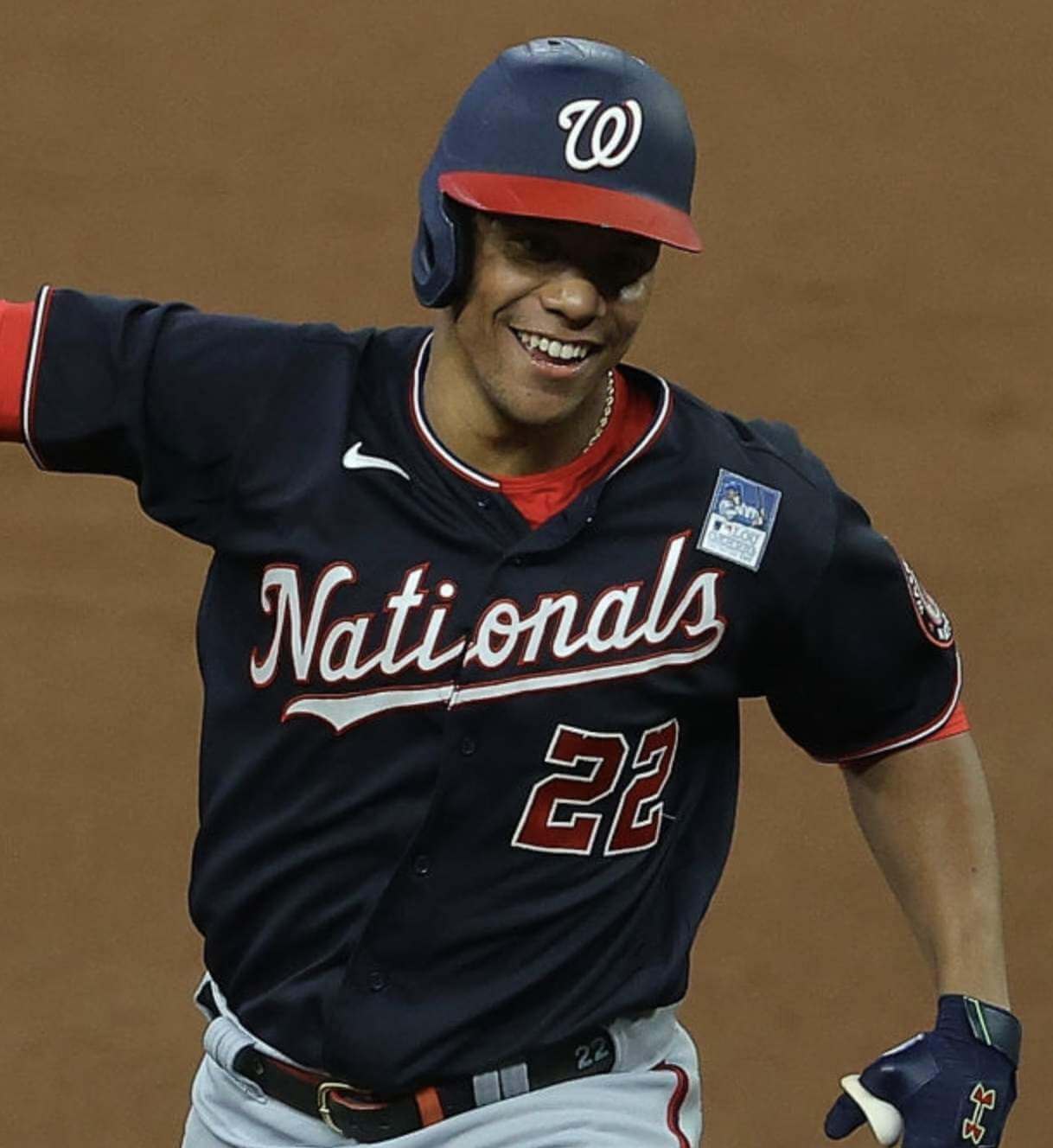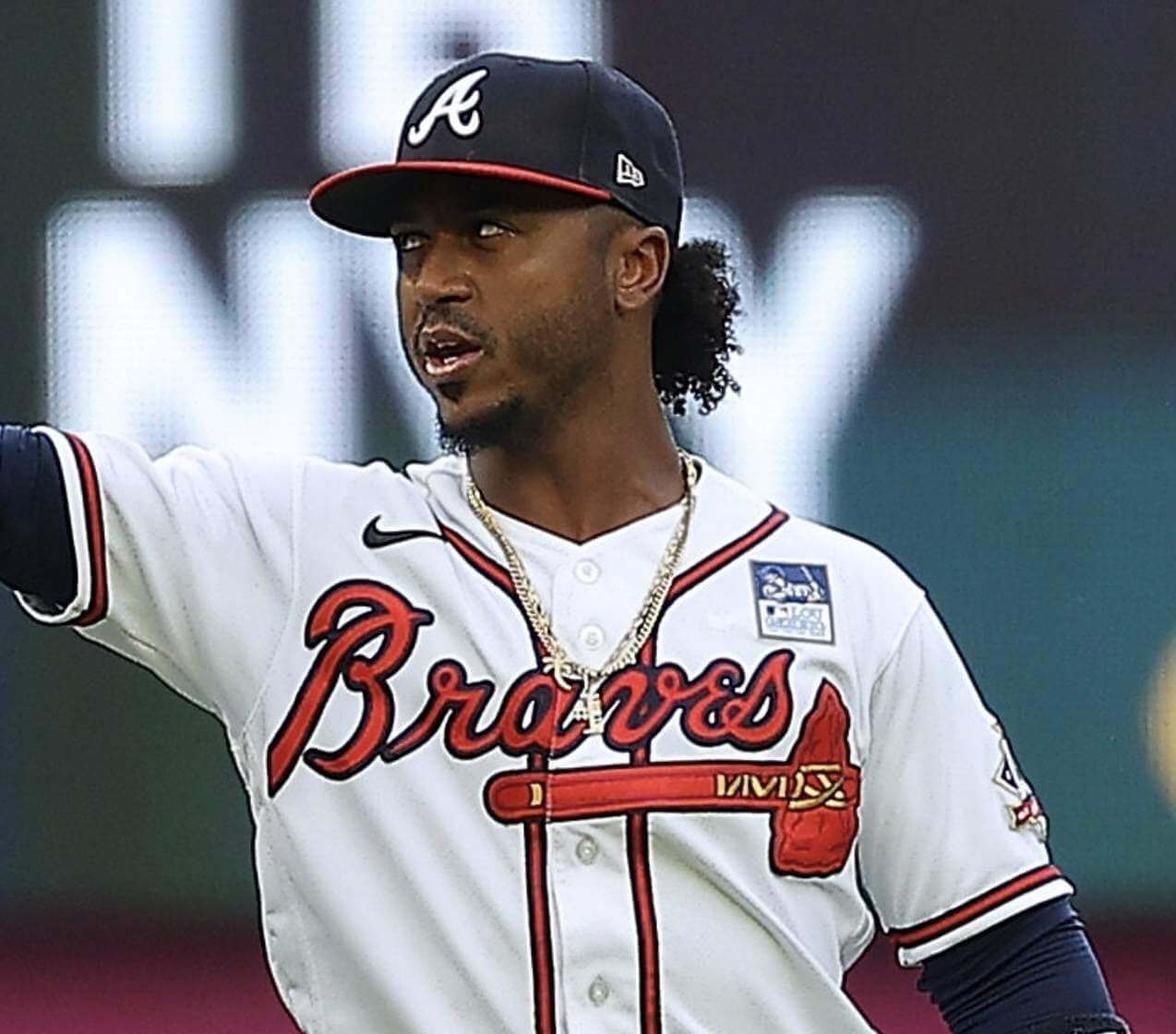 Generally speaking, I think it looked pretty bad. As we've discussed before, square and rectangular patches are clunky to begin with, all the more so when they're positioned on the chest instead of the sleeve. Moreover, the patch's busy design and outline font made it impossible to read during game action (and even in some of these still photos).
MLB knew all of that, of course. So why did they create an over-designed patch and put it on the chest instead of the sleeve? This is just a hunch, but I think what we're seeing here is another case of the tail wagging the dog. Just as some uniforms are created mostly due to merchandising considerations, I think this patch was probably geared to appeal to people who bid on game-used jerseys. It was designed and positioned to look good displayed on someone's wall, not on the field. (I'm pretty sure the auction proceeds for yesterday's gear will be going toward ALS research, so I'm not accusing MLB of profiteering here. Just saying that the design may have been driven more by off-field considerations than on-field considerations.)
You'd think the patches would have been sewn on, but it looks like they were just ironed on. Atlanta first baseman Freddie Freeman's patch was already starting to peel off in the first inning: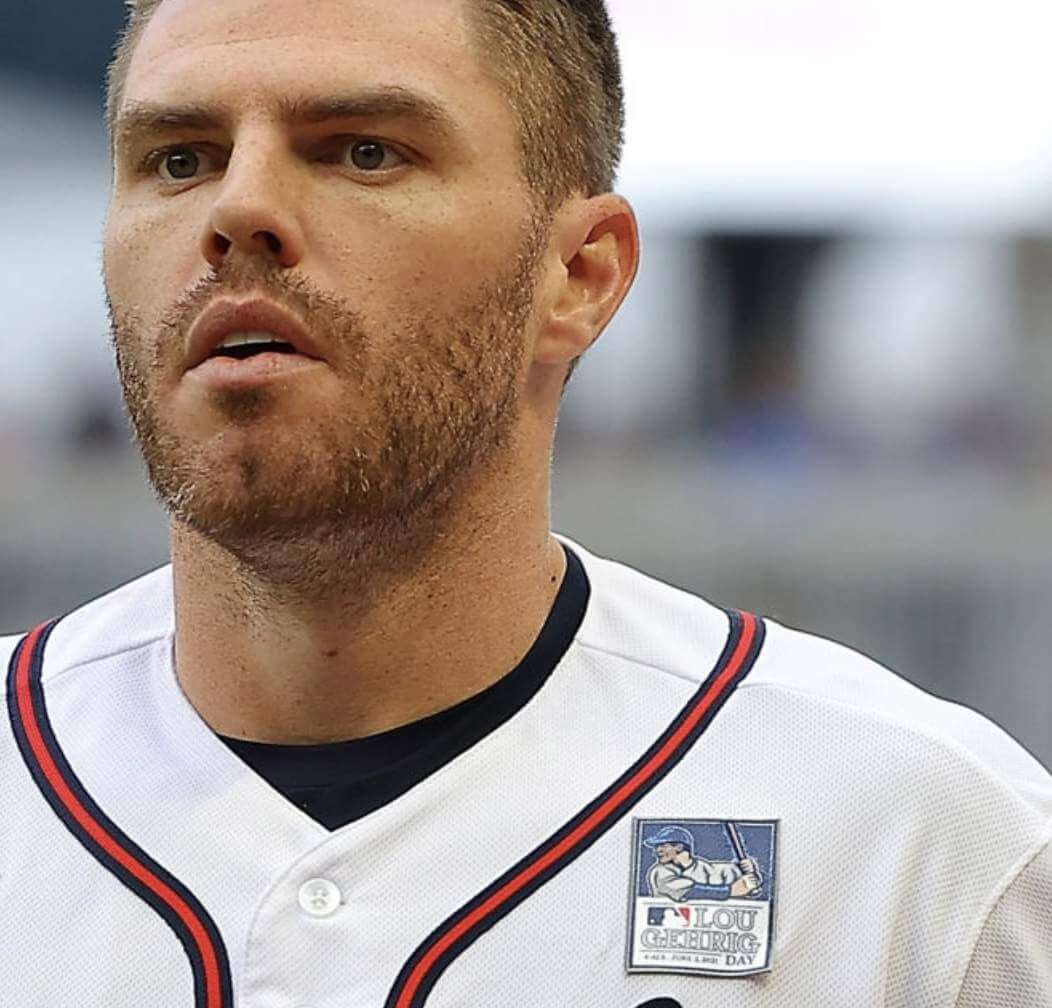 A's starter Sean Manaea had trouble with his patch as well. It was already looking loose in the first inning: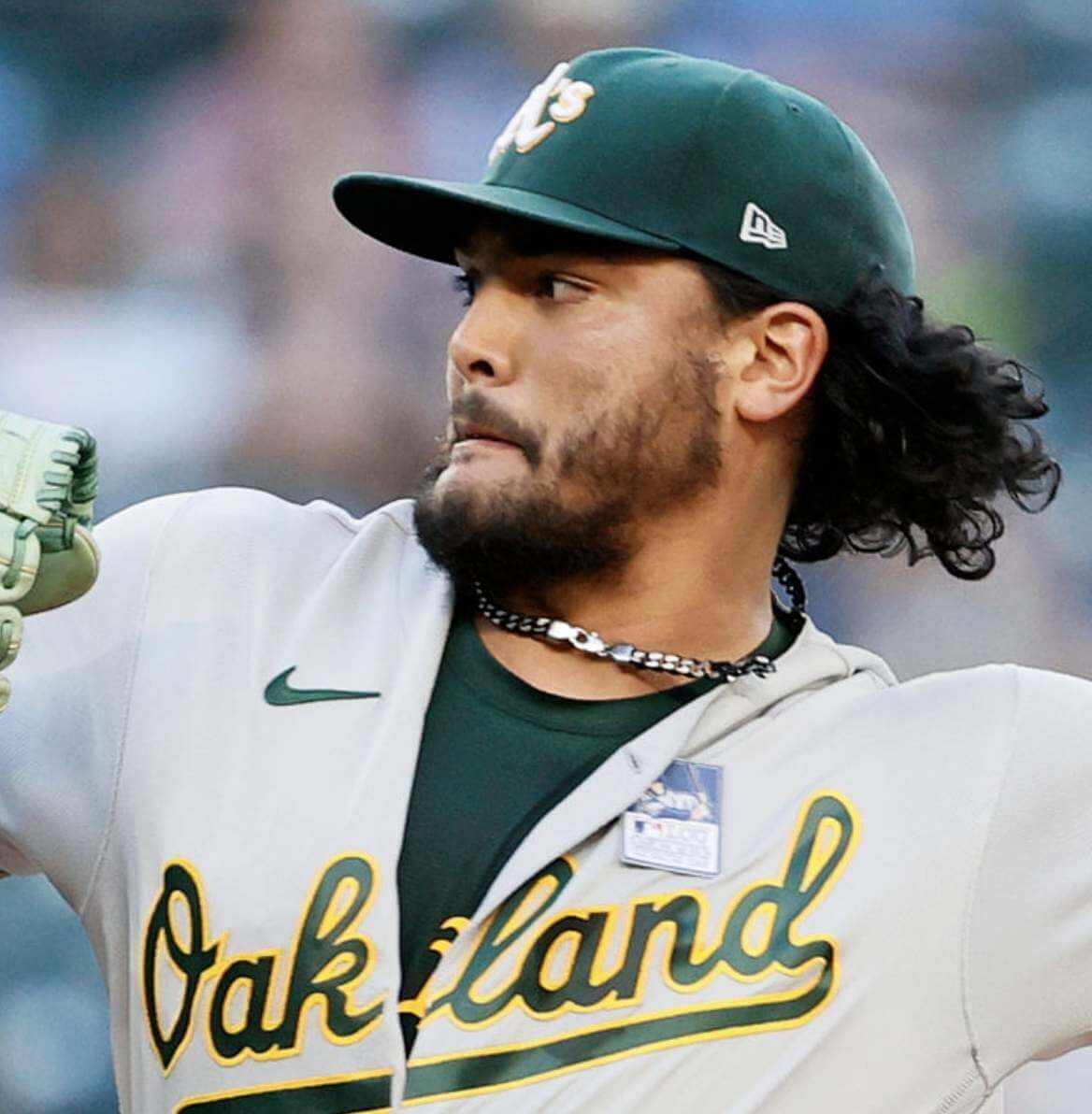 By the fifth inning, his patch was gone. Manaea ended up pitching a complete game, so he went four innings with the patch and five without:
Some additional notes from yesterday's games:
• Some players wore big elbow pads (hey, just like Gehrig used to wear!) emblazoned with Gehrig's face: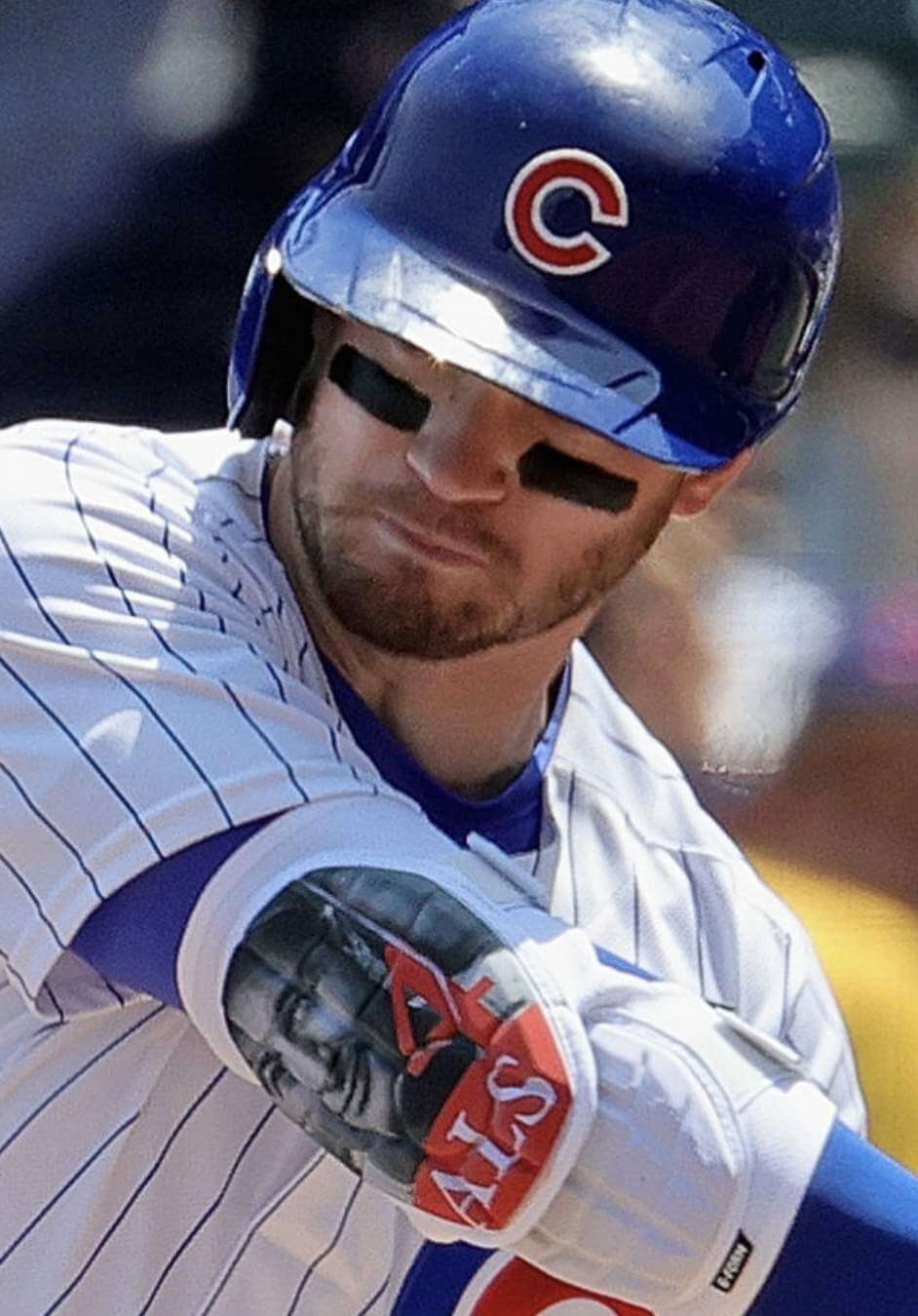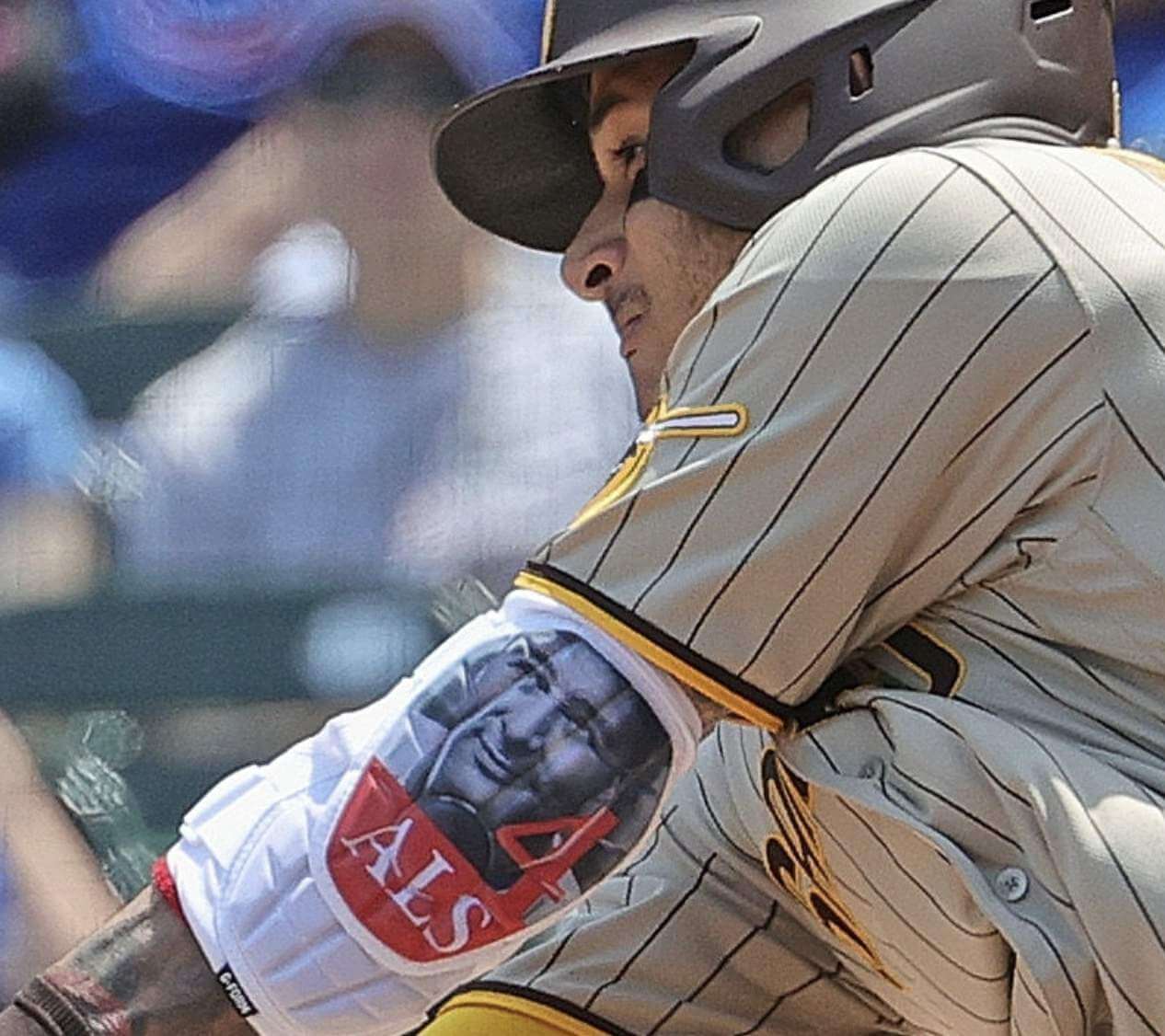 • Some players wore red "4 ALS" wristbands. The umpires wore these as well, and they also wore the jersey patches: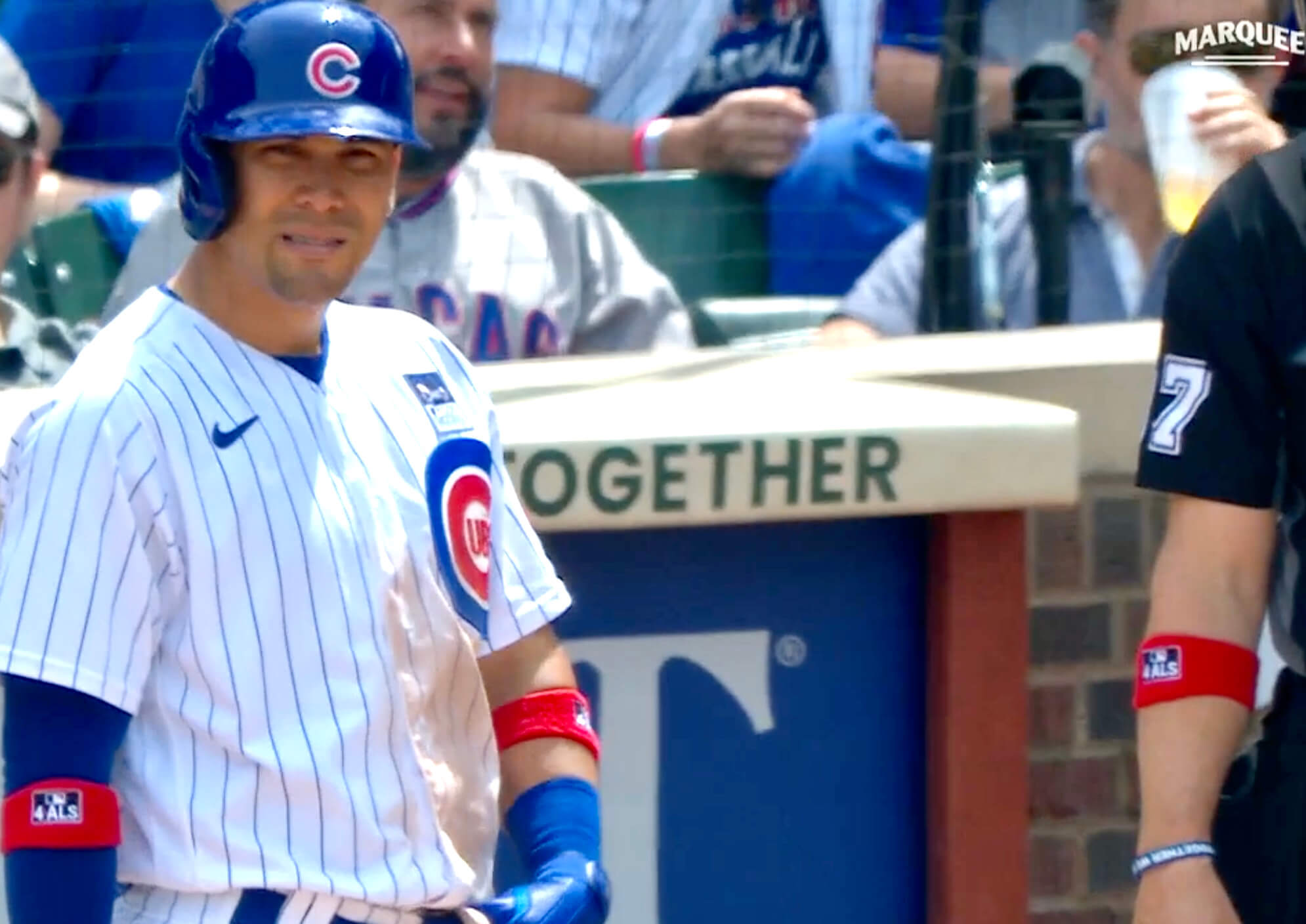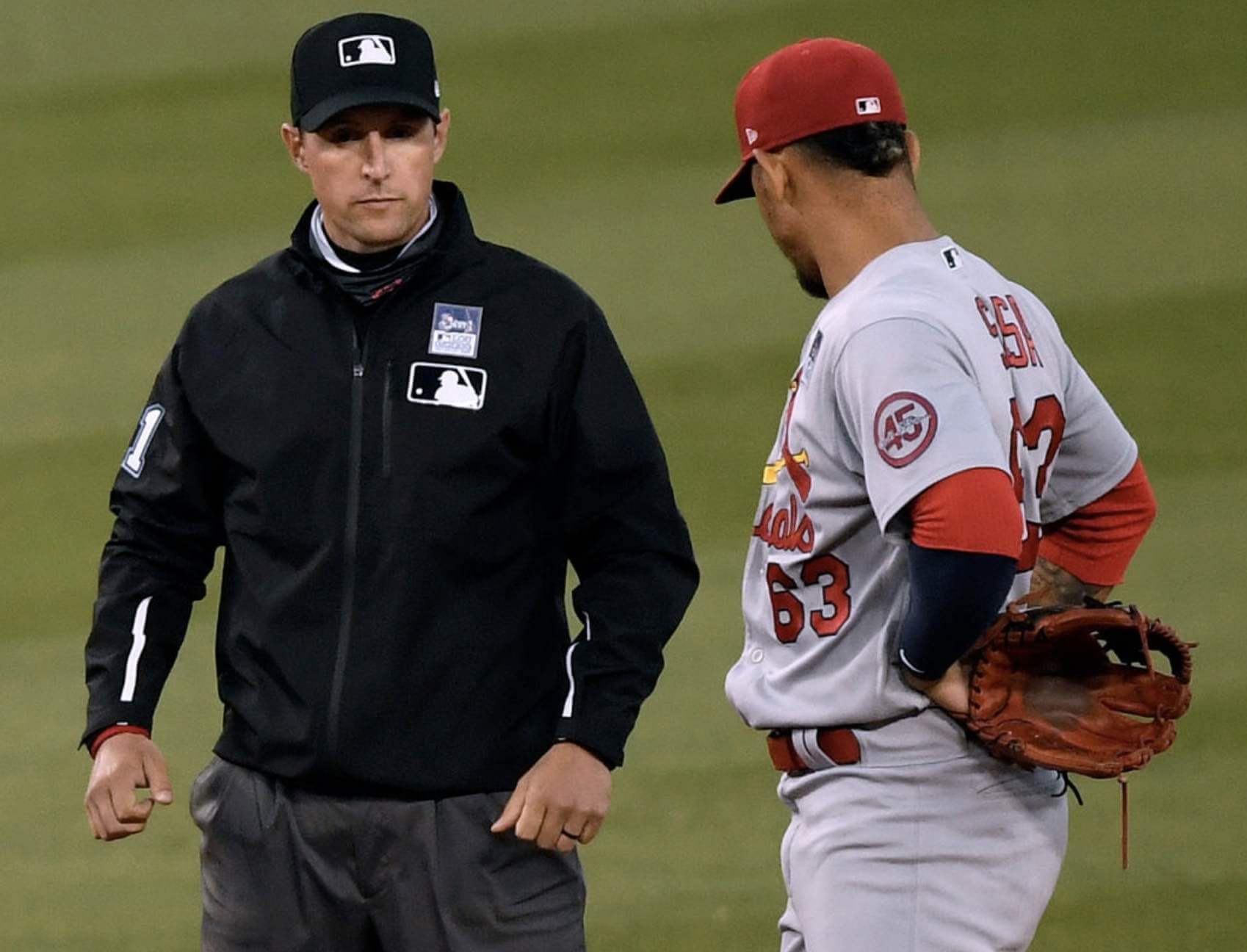 • There were no cap patches yesterday — at least for the players. But a Padres trainer apparently had one of the jersey patches applied to his cap (and also wore one of the wristbands):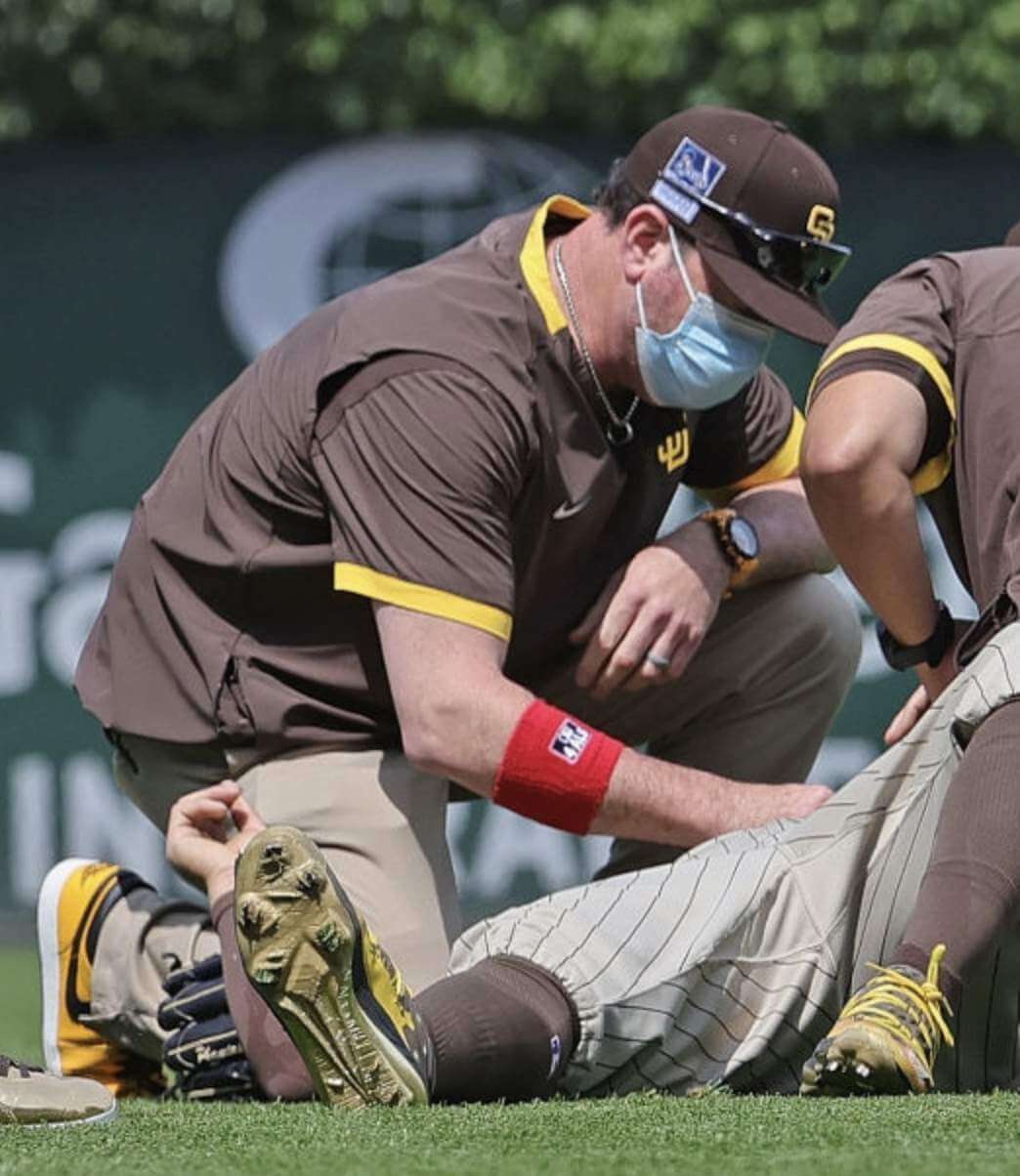 • At least one team — the Mariners — put Gehrig's number on the back of the mound. Oddly, they didn't use their own number font or the font that Gehrig wore. Instead, they used a seemingly random stencil font: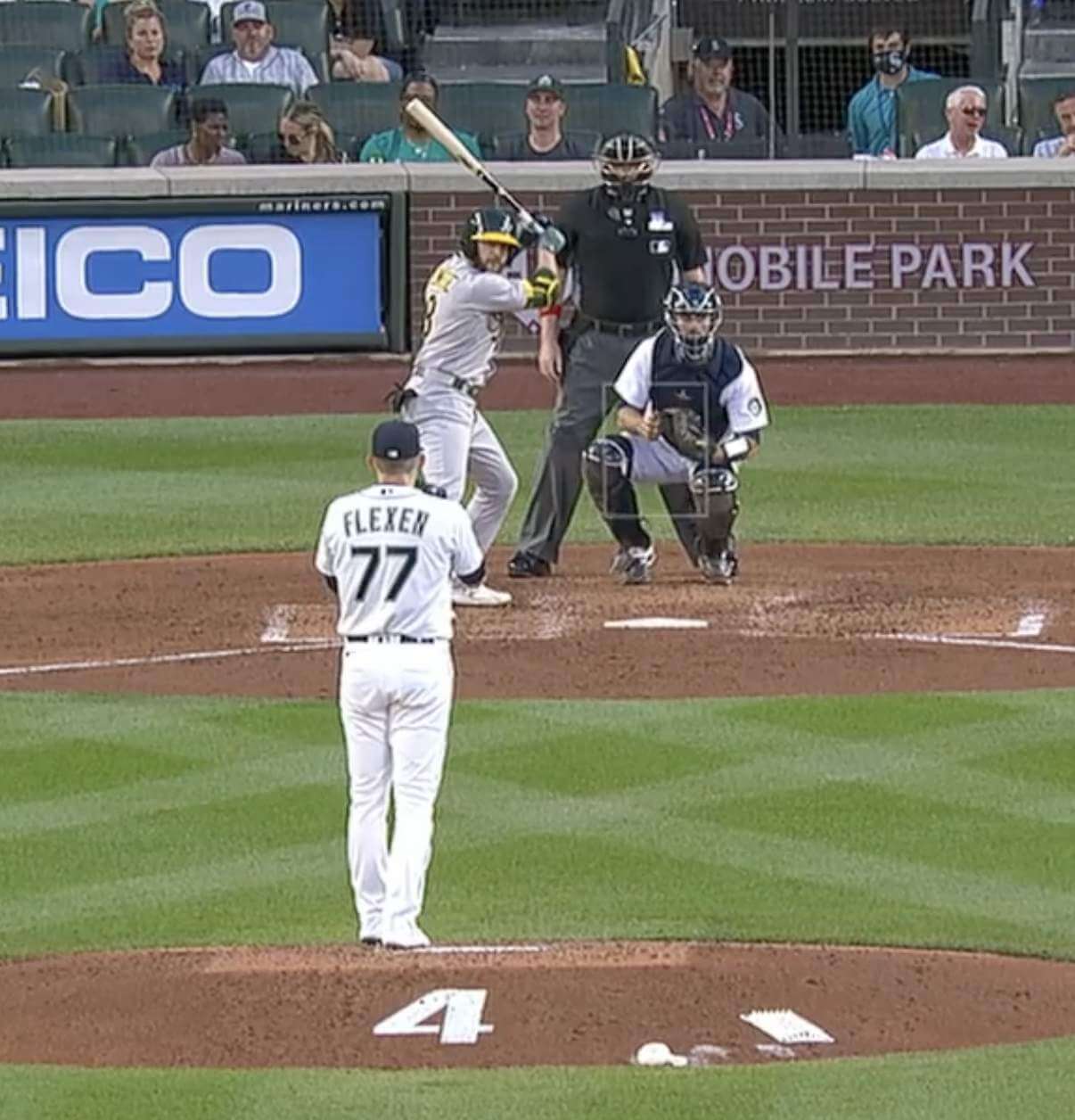 Teams that didn't play yesterday will wear the patch today. Since the patch includes the date "June 2," that means they'll be wearing the wrong date on their chest. Sigh.
• • • • •
• • • • •
Click to enlarge
Meanwhile, over on the ice: Last week a mass grave containing the remains of 215 Indigenous children was discovered in western Canada. In response, the Jets announced yesterday that they're adding a new helmet decal featuring an orange-bordered version of their Indigenous logo. Orange is the color symbolizing the lasting impacts of residential schools among Indigenous peoples.
With the Jets beginning a new postseason series against the Canadiens last night, the Habs showed support by adding an orange-bordered helmet logo of their own, as seen here on the backplate of goalie Carey Price's mask: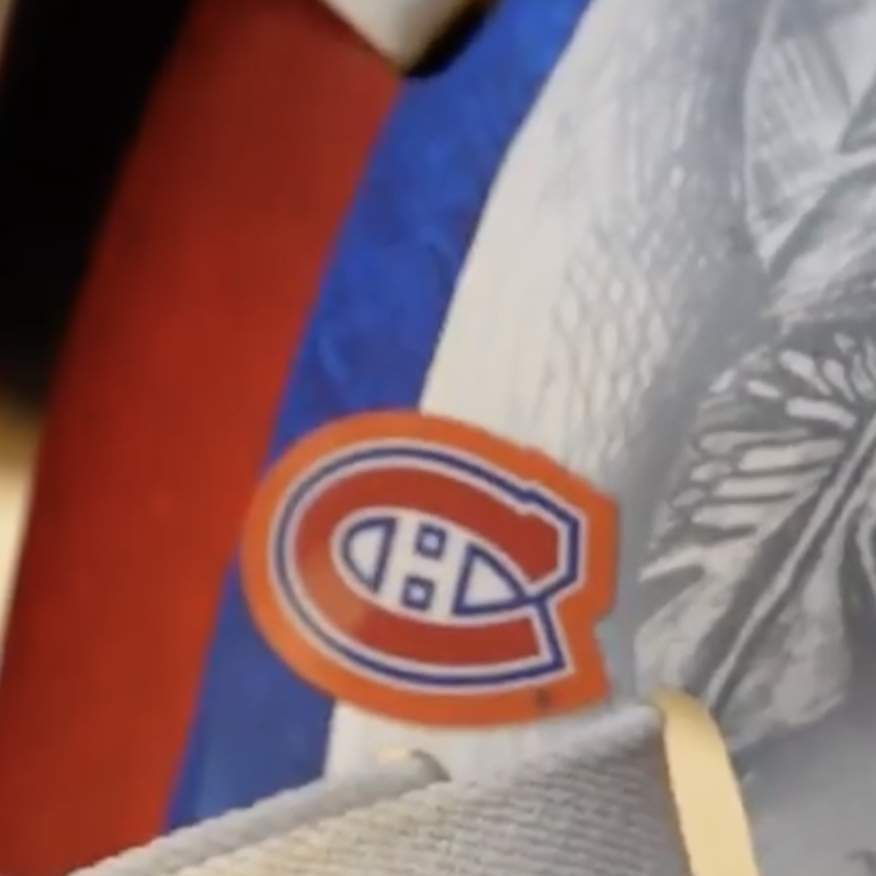 The Jets said they'll be wearing their decal for the rest of the Stanley Cup playoffs. It's not yet clear, at least to me, how long the Montreal decal will be worn.
(My thanks to Moe Khan for bringing this one to my attention.)
• • • • •
• • • • •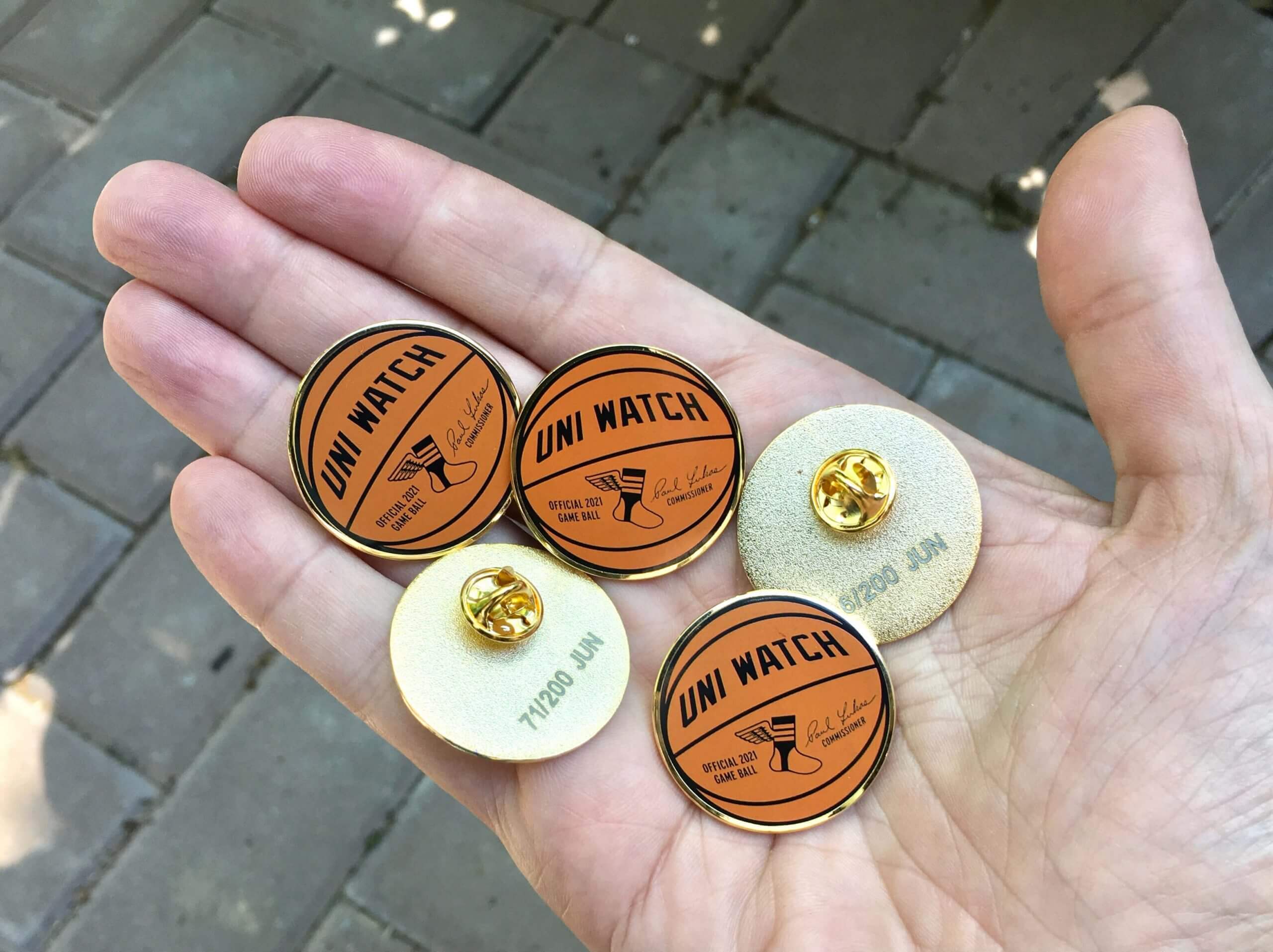 Click to enlarge
June pin reminder: In case you missed it on Tuesday, our June pin is now available. With the NBA playoffs in full swing, we've decided to go with a basketball theme this month. Our "Official Uni Watch Basketball" pin — similar to the baseball pin that we did in April of last year — comes with my signature and is also the first pin we've ever done that doesn't include green!
This pin is available in a numbered edition of 200. As of this morning, there were about 80 remaining. You can order yours here while supplies last. My thanks, as always, for your consideration of our products.
• • • • •
• • • • •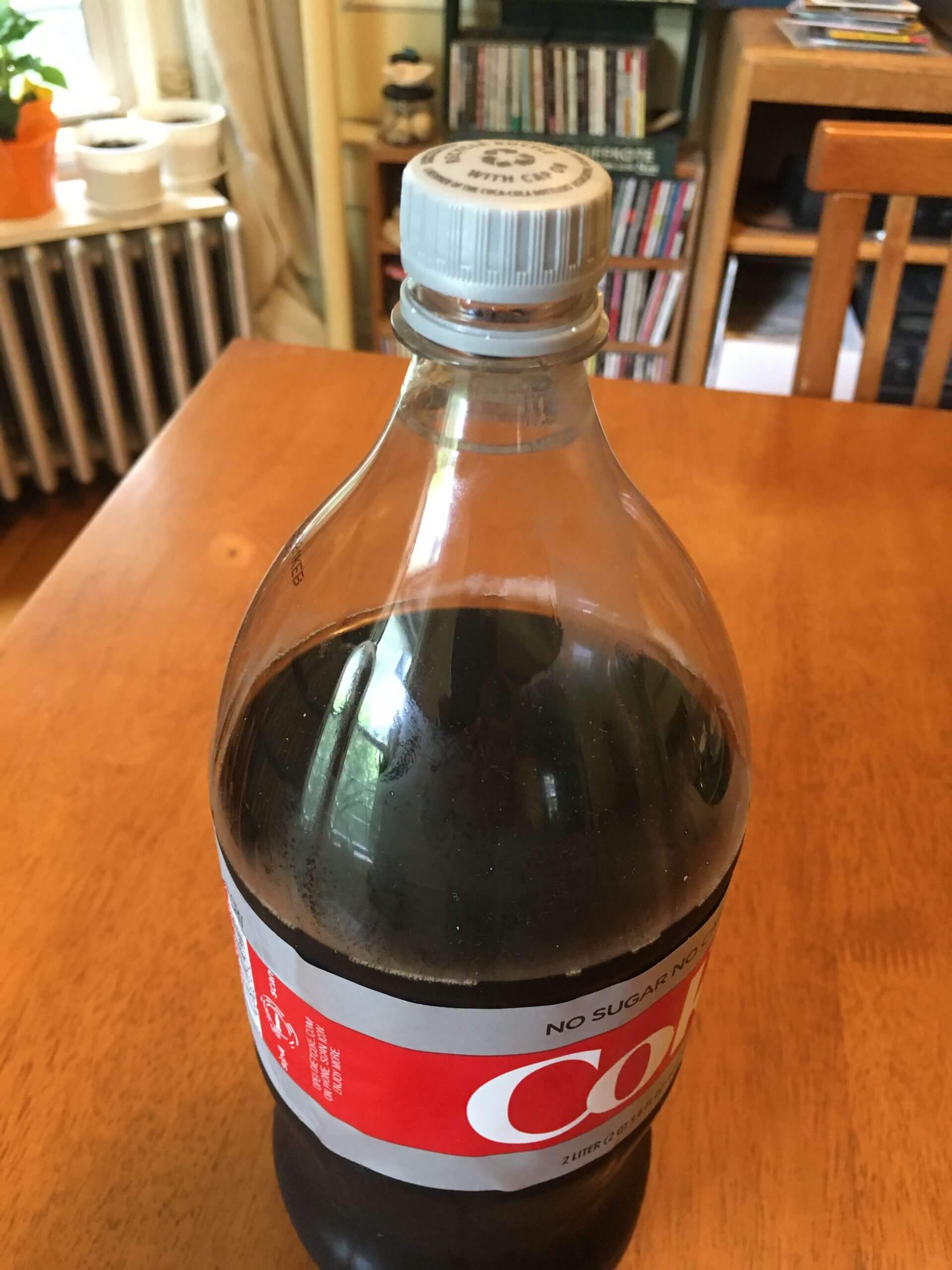 Inconspicuous consumption: We're all familiar with the tamper-evident caps on plastic soda bottles. When you unscrew the cap for the first time, there's a bit of resistance and then the little breakaway band gives way.
I recently noticed that the caps on my Diet Coke bottles started offering much less resistance before the breakaway band released. Almost no resistance, in fact — I'd just unscrew the cap and the band would release, almost like it hadn't been attached to the cap to begin with. The first time this happened, I thought, "Hey, has this bottle been opened before?!" But then I realized that it was the same for every cap. Mary says it's the same for her seltzer bottles.
Has anyone else noticed this on their beverage bottles?
The interesting thing about this, aside from the apparent adjustment to the cap design (they've presumably reduced the number of contact points between the cap and the band and/or reduced the strength of those points), is how strongly I had internalized the sensation of the cap offering that momentary bit of resistance, and how odd it now seems when that resistance is missing. I'm sure there are countless other subtle physical experiences that we internalize without realizing it. Classically inconspicuous.
• • • • •
• • • • •
The Ticker
By Paul

Baseball News: July is National Hot Dog Month, so the Portland Sea Dogs will become the Maine Red Snappers for their game on July 24 (from MattyG2k10). … Here's a behind-the-scenes account of the development of the White Sox's new "Southside" uniform. … Yesterday's Ticker had an infographic showing all the College World Series jerseys; today we have a version with the caps. … Following up on an item from yesterday's Ticker, Diamondbacks broadcaster Bob Brenly has apologized to Mets P Marcus Stroman and will seek sensitivity training after cracking a joke about Stroman's do-rag during Tuesday night's game. … The Jersey Shore BlueClaws will wear Pride Night uniforms tomorrow (from John Cerone). … Reds 1B Joey Votto is on a rehab assignment with the Louisville Bats. Here's how he looks in their uniform (from Coach_KT).

NFL News: The Jaguars chipping in to help provide new football uniforms for a bunch of Duval County, Fla., schools that have changed their names due to their original names being connected to the Confederacy or other problematic situations (from Timmy Donahue).

College Football News: New turf in the works for Charleston Southern (from @willchitty4). … Lamar University is moving from the Southland conference to the WAC and has updated its turf with its new conference logo (from Kary Klismet).

Hockey News: New logo for the SPHL's Peoria Rivermen.




Basketball News: A new French book looks at 150 iconic NBA jersey designs. … Here's a feature on the Suns' original Gorilla mascot, who debuted in 1980 (from Kary Klismet). … Also from Kary: This story explains how the University of Idaho's new basketball arena will be built from mass timber derived from the school's own research forest to create an environmentally sustainable design. … The Pistons will have a new jersey advertiser next season (from Clark Williams).

Soccer News: "Here's something I missed from last season," says our own Jamie Rathjen. "Members of Watford's women's team chose numbers based on 'personal significance' related to Black history or BLM. As a result, there were relatively a lot of high numbers (which I'd define as 30 or over for soccer), as some seemed to be references to years." … Also from Jamie: "Last weekend at the women's DFB-Pokal (German Cup) final, there were rainbow federation logos on the officials' shirts and the corner flags. The winning club, VfL Wolfsburg, routinely has its captains wear rainbow armbands." … New home kit for Stoke City and new away shirt for Celtic (both from Ed Zelaski). … Gross: Kids' travel soccer teams in Arlington, Va., will now wear the Amazon logo on their jerseys. … The FIFA 2021 video game has added throwback kits from MLS's 1996 inaugural season (from Kary Klismet). … Fan reaction to North Macedonia's new kit was so intensely negative that the team wore its old design in a friendly against Slovenia on Tuesday. … New home kit for third tier English side Crewe Alexandra (Ed Zelaski again).

Grab Bag: A Burger King customer allegedly complained that an employee's uniform was distracting her husband. … The U.S. Army is investigating an officer who engaged in partisan political activities while in uniform. … Meanwhile, a U.S. Air Force airman substituted the Gadsden flag for the American flag on his uniform without authorization. … The logo for the newly merged entertainment firm Warner Bros. Discovery has been widely ridiculed online. … New French Open sneakers for Serena Williams (thanks, Brinke). … New athletics logo for Saint Mary's University in Halifax (from Wade Heidt). … Western Michigan University is defending its decision to cut down on the use of its bronco logo (from John Chapman). … The latest ESPN Daily podcast is about the Mascot Hall of Fame (from Andrew Cosentino).