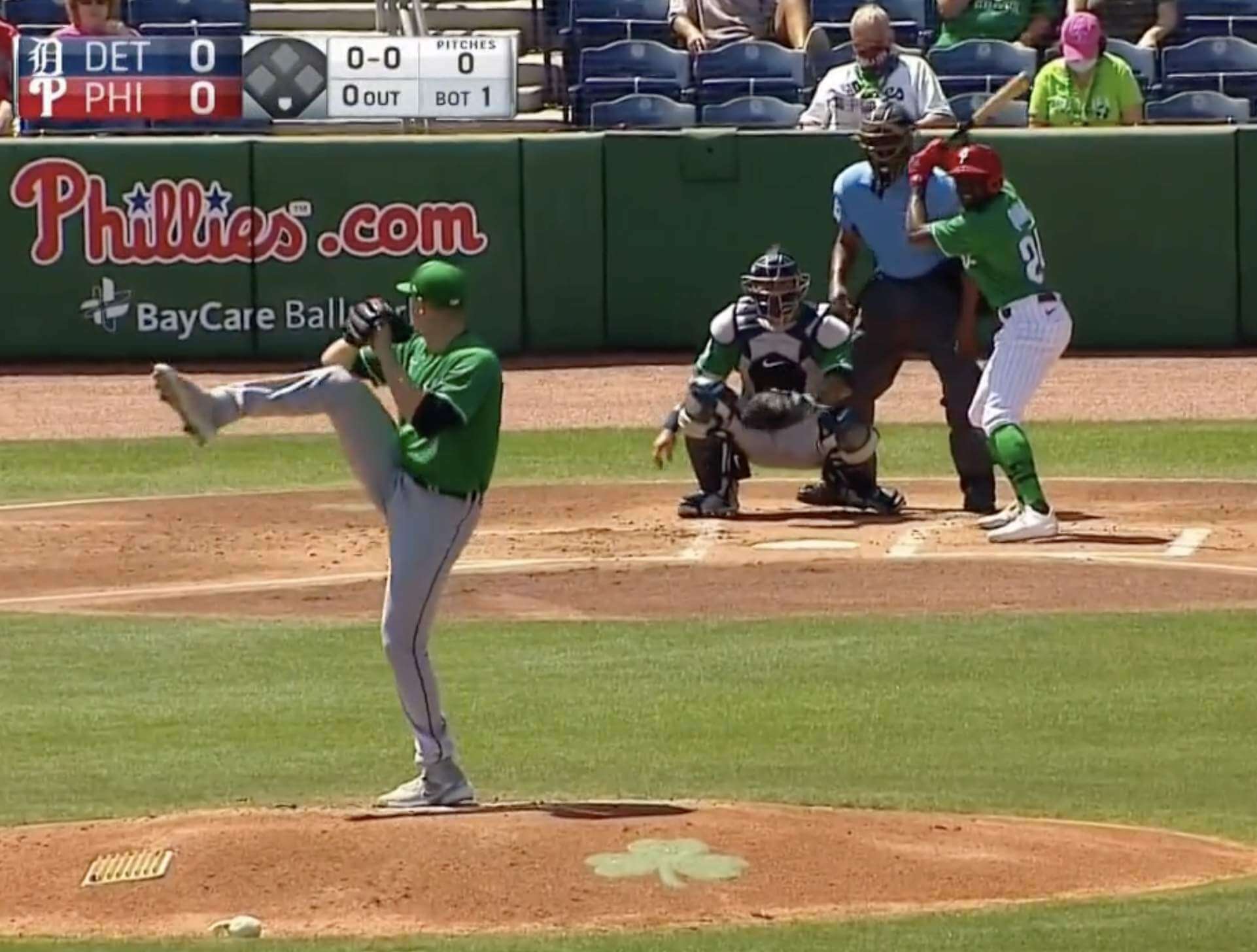 Click to enlarge
There are two primary ways for MLB teams to mark St. Paddy's Day. The first, as exemplified by both teams in yesterday's Tigers/Phillies game (see above), is to wear green jerseys and caps (and also green socks, for the handful of players who go high-cuffed). Other teams going that route yesterday included the Red Sox, Reds, and Royals.
To me, that's the right way to do it. It's a silly promotion to begin with, so why not go all in? Sure, you'd end up with a bunch of green-vs.-green games, but why not? It's spring training — embrace the fun!
But some teams opt to half-ass it by just wearing green caps (and, again, green socks when they're visible), as seen in yesterday's Rays/Pirates game: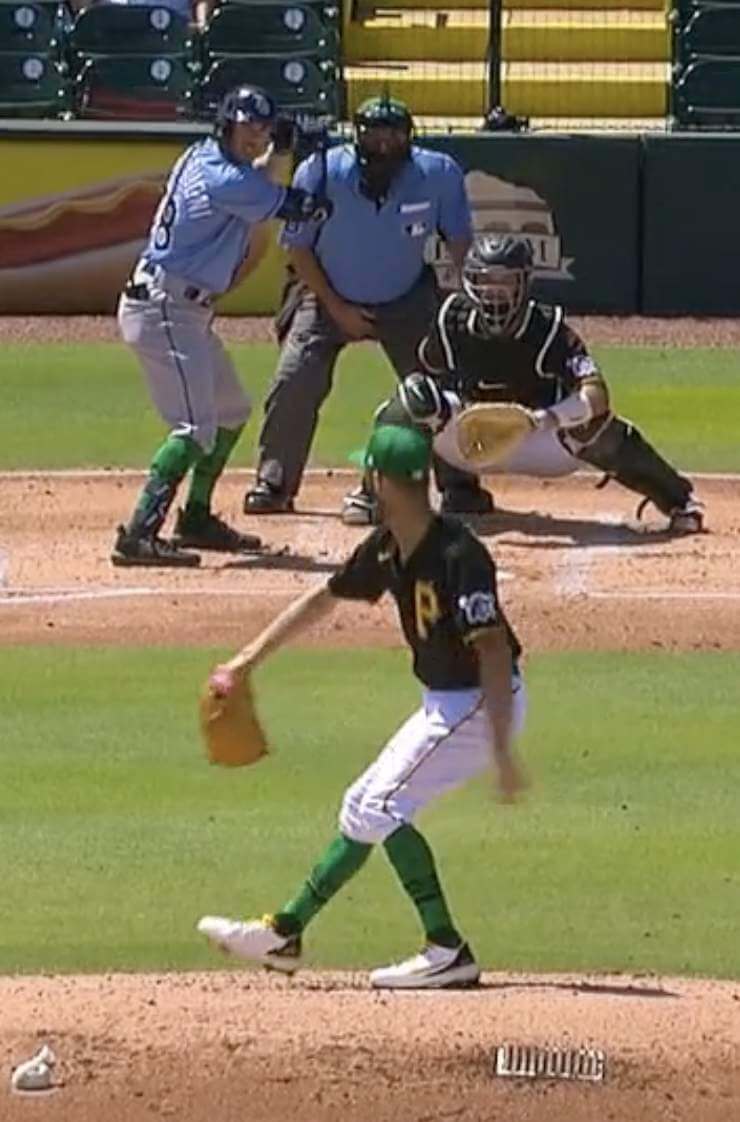 That doesn't look endearingly silly; it just looks stupid, because the caps don't match the jerseys. But that didn't stop the Angels, Astros, Blue Jays, Cardinals (that's the only shot I could find of the cap, but you can see they paired with the red jersey), Cubs, Diamondbacks, Dodgers, Giants, Mariners, Marlins, Mets (although shortstop Francisco Lindor gets bonus points for his green glove), Orioles, Padres, Rangers, Rockies (ewwww, although I give them credit for going the extra mile with the green belts), Twins, White Sox, Yankees, Atlanta, or Cleveland from doing it anyway.
I want to take a minute to talk about the A's, who were notable yesterday for three reasons. First, they present an annual St. Paddy's conundrum, because green is already one of their colors. They should really just wear their standard green jerseys and caps and call it a day, but instead they wore a cap in a non-matching shade of green because merchandising:
Feeling extra lucky today 🍀

OAK: 10 | KC: 5 pic.twitter.com/PAcSx2EUZa

— Oakland A's (@Athletics) March 17, 2021
Second, they get bonus points for having green, shamrock-accented batter's boxes: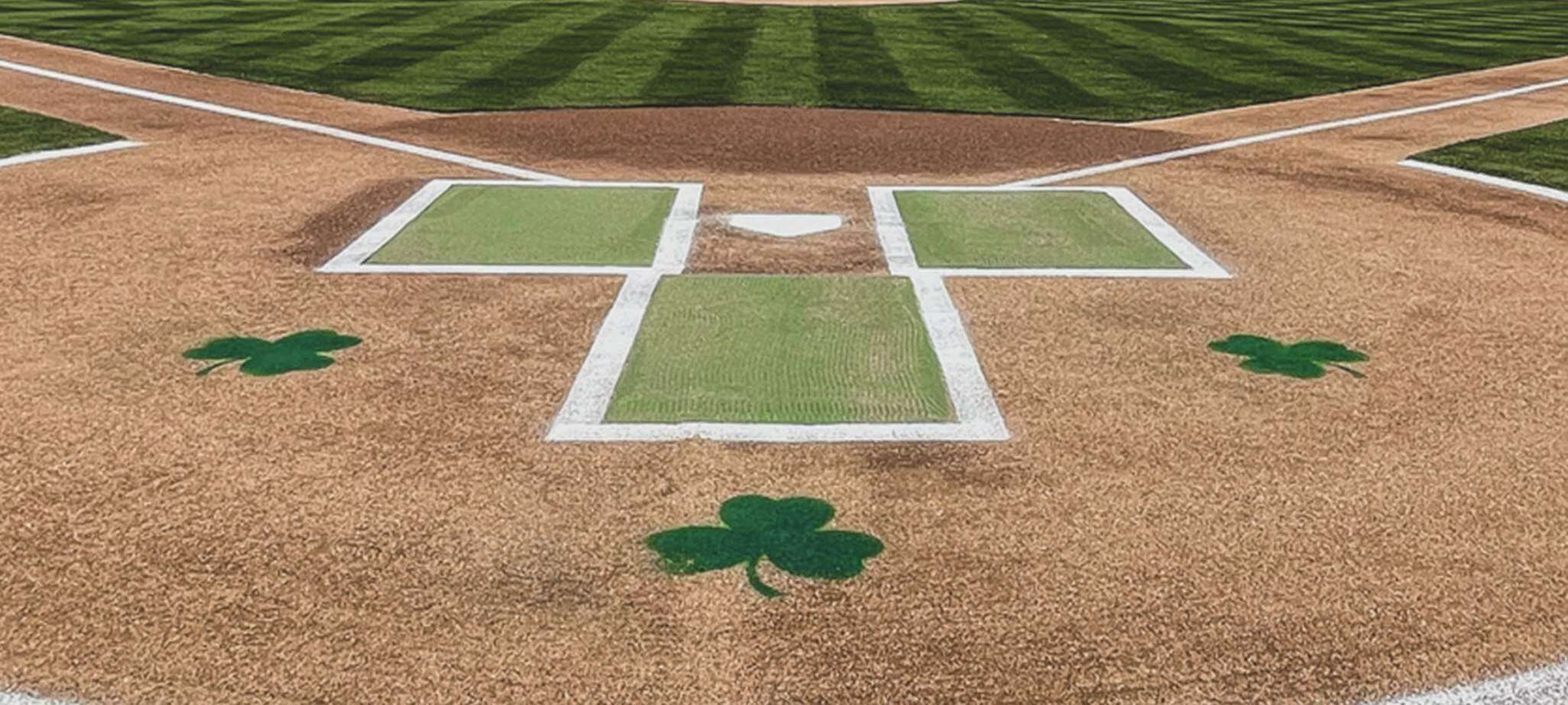 And third, although it has nothing to do with St. Paddy's Day, pitcher A.J. Puk has provided us with something I'm not sure I've ever seen before — a nipple that's visible through a baseball uniform:
Meanwhile, some NHL teams also got in on the fun, wearing green pregame sweaters and, in some cases, O'NOBs. Participating teams included the Senators, Canucks, Flyers, Kings, Golden Knights, and maybe a few others that I missed. Some teams that didn't play last night will be going green over the next couple of days.
• • • • •
• • • • •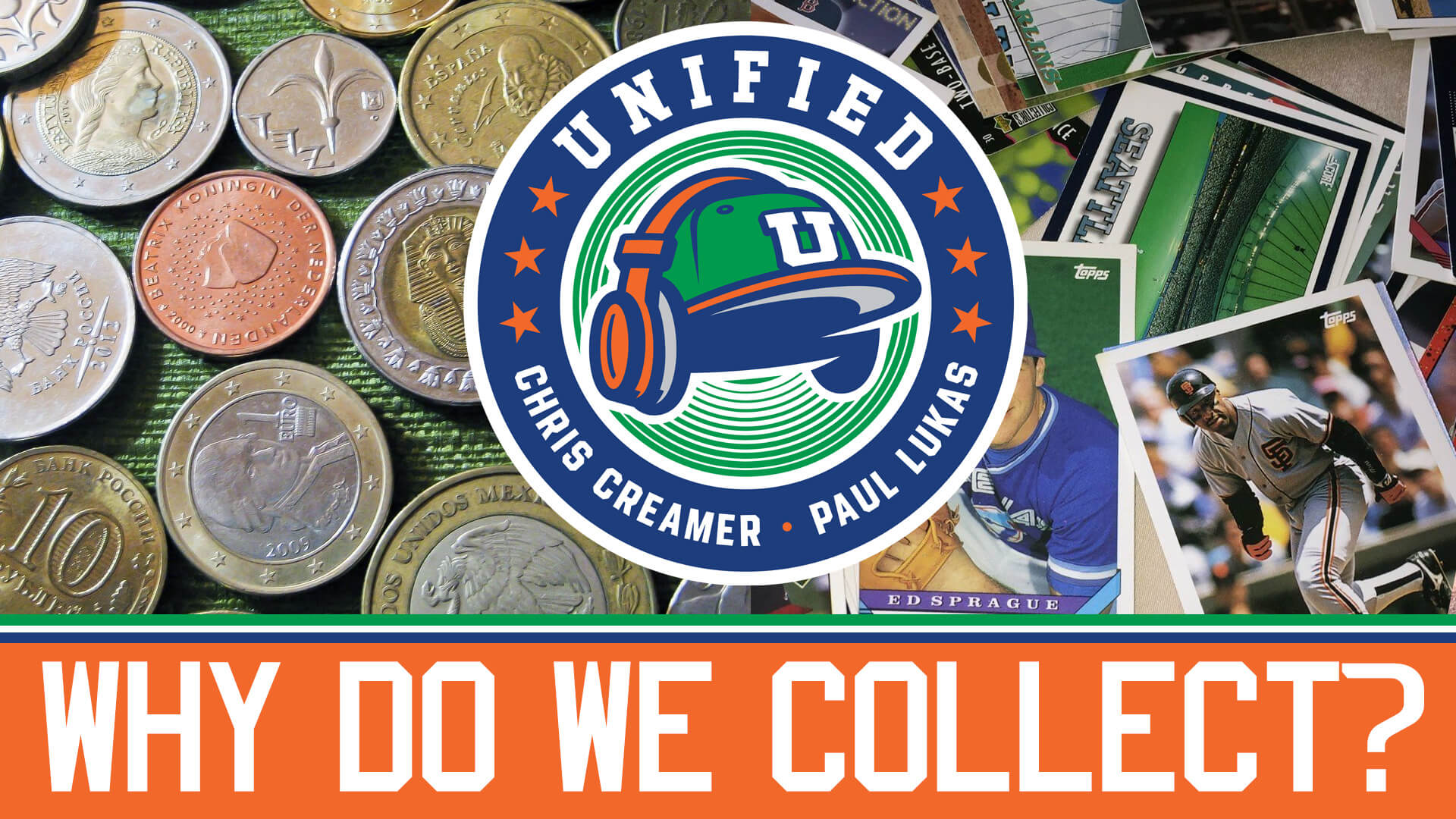 ITEM! New podcast episode: When Chris and I decided to do a podcast, we knew that it would mostly be about uniforms and logos, but that we also wanted to talk about related topics that were sort of uni-adjacent. This week we have our first episode of that sort, as we discuss a topic near and dear to both our hearts: collecting.
Why are so many people who are into uniforms and logos also into collecting stuff? What's the difference between collecting and hoarding? What did Chris and I collect when we were kids, and what do we collect now? And what does all of this have to do with the 1987 movie Throw Momma From the Train? We discuss all of that, along with the NBA's new alternate unis, MiLB's new logo, teams wearing green for St. Paddy's Day, our listener-submitted question of the week, and more.
It's a really good episode — except that, for the second consecutive week, my vocals came out too echo-y, which is frustrating and embarrassing. We're taking steps to ensure that it doesn't happen again (please, no suggestions about mic settings, soundproofing foam, recording in a closet etc.) — thanks for your patience on that front.
As always, you can listen to us on Apple, Google, Stitcher, TuneIn, and Spotify, or just use the player below:
The show notes from this episode, which include photos of many of the things we discussed, are here. Those photos (and some additional ones) also appear in the video version of the episode:
Please consider supporting this episode's advertisers, Oxford Pennant (get 20% off any order with checkout code UNIFIED), Ebbets Field Flannels (10% off, except on NFL items, with checkout code UNIFIED), and Homefield Apparel (15% off with checkout code UNIFIED).
Enjoy the episode, and thanks for listening.
• • • • •
• • • • •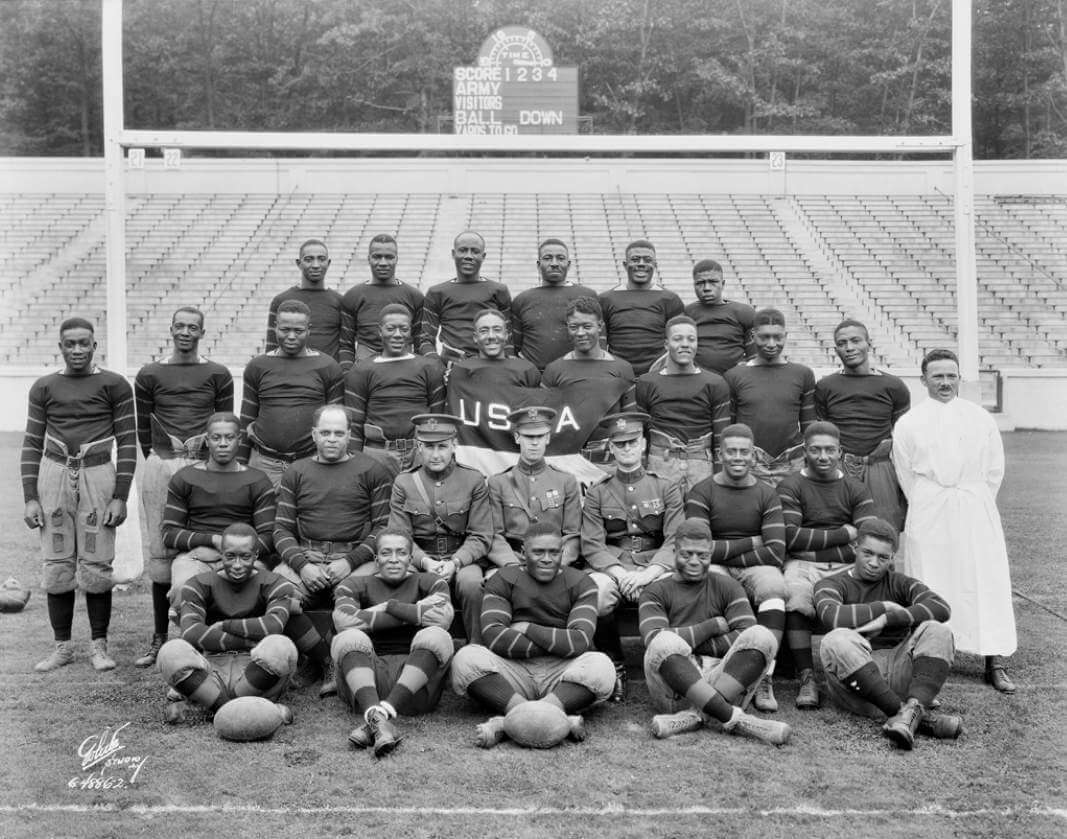 Click to enlarge
Too good for the Ticker: Oh man, look at this amazing photo of Black players posing at West Point sometime in the 1920s. "It's from this really interesting National Archives piece about photos of Buffalo Soldiers at West Point, before the military officially integrated," says longtime reader Max Weintraub. "The article contains this quote from Richard Schneider, a preservationist in the Still Pictures Branch of the National Archives, who was digitizing thousands of nitrate negatives that were transferred from the military academy: 'Let's face it, there weren't that many Black faces in the 1920s at West Point. The first image I [found] was of this football team, and I only knew that it was Black players when I reversed the image. It was just an unusual image to come across.'"
Faaascinating. So many interesting visual details here: the striped sleeves, the striped socks, the old-school scoreboard in the background, the guy at far-right in the white robe (a trainer?), the three White guys in military uniforms, the "USA" banner whose lettering seems to pause in order to make room for center military guy's head (maybe it said, "US of A"?) — amazing stuff.
Update: Reader/commenter Kevin Corcoran notes that the banner probably read, "USMA," for "United States Military Academy." Of course!
• • • • •
• • • • •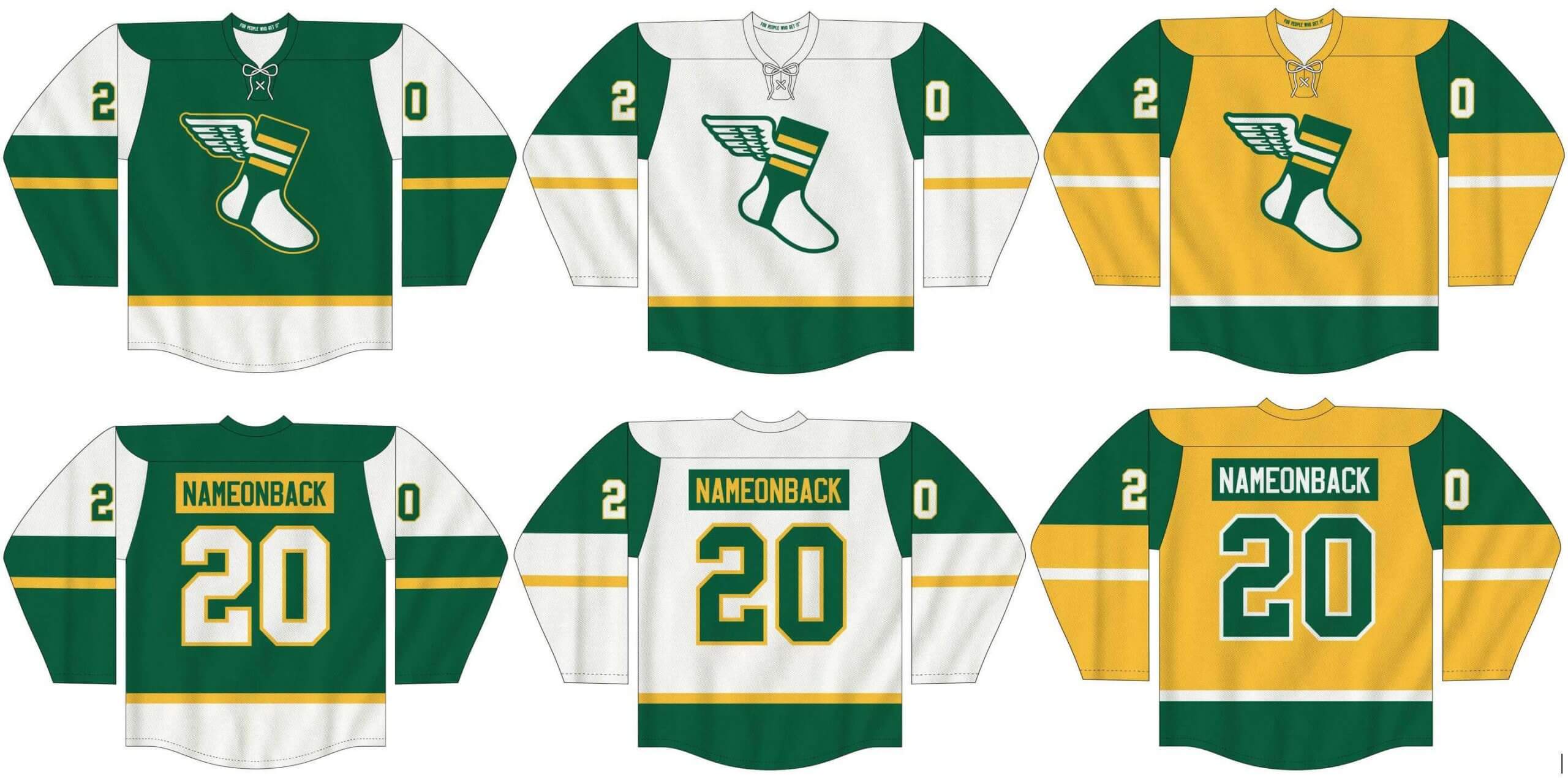 Click to enlarge
New merch reminder: In case you missed it on Tuesday, I've teamed up once again with Adelph Wear — the brand run by longtime Uni Watch reader Nathan Haas — to create a new line of Uni Watch hockey jerseys (customizable with your choice of number and NOB, of course), as well as new Uni Watch socks and stirrups. We're taking pre-orders on them now.
In order to get in on these items, you must place your pre-order by March 31. You can do that here. We expect the finished product to ship out by the end of April.
My thanks, as always, for your consideration.
• • • • •
• • • • •
The Ticker
By Paul

'Skins Watch: Some residents of Rutland, Vt., fear that the local high school may resume using its former "Raiders" team name and associated Native American imagery, after recently changing to "Ravens," now that three new school board members have been elected on a campaign to reverse the name change (from Kary Klismet). … The school board in Camanche, Iowa, is considering whether to change the local high school's "Indians" team name and logo. … A state civil rights board in Nebraska has recommended that the state phase out Native American team names and mascots, saying that such team names "perpetuate dangerous stereotypes and beliefs and are 'emotionally harmful' to Native American students" (from @kingsfan231). … Cheyenne Mountain High School in Colorado Springs and Gar-Field High School in Woodbridge, Va., will no longer use "Indians" as their team names (from Kary Klismet). … Also from Kary: Amesbury (Mass.) High School, which opted to retain its "Indians" team name in 2016, has now decided to revisit the issue.

Baseball News: A year ago I suggested that the pandemic might prompt teams to start honoring other types of heroes besides the military. Now Atlanta's Triple-A affiliate, the Gwinnett Stripers, are planning to wear a jersey on May 28 featuring the names of local healthcare, foodservice, and municipal workers "and other essential employees who have kept us safe, fed, and going" during the pandemic. Good for them (thanks, Phil). … New logo for the Frontier League's Evansville Otters (thanks to all who shared). … New logos for the American Association's Cleburne Railroaders. … UNC OF Justice Thompson, leaping high to attempt a catch at the wall, looked a lot like the Jordan jumpman logo (from James Gilbert). … Forty years ago today: Check out this bizarre shot of Mets P Tom Hausman wearing a comically oversized glove that was brought to training camp by a glove company rep (great find by Jeff Ash).

NFL News: New acquired Colts QB Carson Wentz will wear No. 2 (thanks to all who shared). … Big Ditch Brewing of Buffalo has a new beer called You Make Me Wanna Stout, as a nod to the Bills playing "Shout" by the Isley Brothers after touchdowns. "The packaging features a football player in a generic uniform, but matching the Bills' color scheme," notes Joe Werner.

College and High School Football News: Here's more about BYU's new uniforms. … Vanderbilt's spring practice jerseys don't have uni numbers (from Griffin Smith). … Reagan High in Milwaukee is going with a Milwaukee skyline rear-helmet decal. Note that the "T" in the word "City" reflects the team's offensive formation (from Jason Goede).

Hockey News: The Flames intentionally wore mismatched socks at Tuesday's team practice for World Down Syndrome Day. Goalies also wore mismatched pads (from Wade Heidt). … Sacred Heart University is building a new hockey arena. The school's costumed mascot and players wearing all three three different SHU jerseys were on hand for the groundbreaking ceremony (from John Muir and Kary Klismet).

Basketball News: The NBA has released a line of City Edition pennants (from Trevor Williams). … The Mavs and Clippers went green vs. grey last night, leading ESPN broadcaster Jeff Van Gundy to wonder aloud if a Mavs turnover was due to color confusion. … The middle section of this 1995 article has lots of observations and notes about then-current developments in NBA uniforms and merchandising (from @shoelesspodcast). … Man, North Texas's court, which is being used for the NIT, is, uh, really something (from Anthony Cosentino).

Soccer News: New shirts for USL Championship side Sporting KC II (rare soccer-centric item from Phil). … Glentoran FC of the Northern Ireland Football League Premiership have unveiled renderings of the planned redevelopment of their stadium (from Kary Klismet). … Also from Kary: Sligo Rovers FC of the League of Ireland Premier Division have launched a program to provide a free jersey to every baby born at Sligo University Hospital this year. … "The Coupe de France is probably the uni-quirkiest competition in the world," says our own Jamie Rathjen. "Everybody wears the same three ads instead of their normal ads; starters have to be numbered 1-11 and substitutes 12-18, regardless of their normal numbers; and it has its own font. This year's font is new — compare the '2' from last season and this season. And to add another quirk, the competition looks to be NNOB this season, whereas NOBs were below the number last season." … New kit for Belarusian side Dynamo Brest, who are now being outfitted by Saller (from Ed Zelaski).

Grab Bag: Really interesting article about a startup company that allows college athletes — mostly from basketball, but also from other sports — to sell their gear after they've used up their eligibility (from Paul Dillon). … Slovenian cyclist Primož Roglič has spent more racing days since 2019 in a leader's jersey than in his own team kit. … New logo for the Cambridge University Boat Club (from Timmy Donahue). … The man who committed last year's mass shootings in Nova Scotia was wearing a Canadian Mountie uniform — not his own — so now the Mounties are considering new rules regarding mandatory disposal of unused uniforms (from Timmy Donahue). … The SUNY system, of which I am a proud graduate, is holding a "Mascot Madness" bracket (from Kary Klismet). … Also from Kary: NASCAR's race at the Kansas Speedway on May 2 will be called the Buschy McBusch Race 400. As you can probably guess, the name was chosen via a fan contest. … You'd think a state flag design would be, you know, one official design. But there are no official standards for the South Carolina flag, which state legislators may soon address (from Mike Edgerley).
• • • • •
• • • • •
• • • • •
Our latest raffle winner is Geoff Poole, who's won himself a pair of Uni Watch magnets and a pair of Uni Watch koozies. Congrats to him, and thanks to Chris Hickey for sponsoring this one.
I'm going to be busy for most of today with an extremely important activity. Play nice while I'm away, and I'll see you back here tomorrow. — Paul