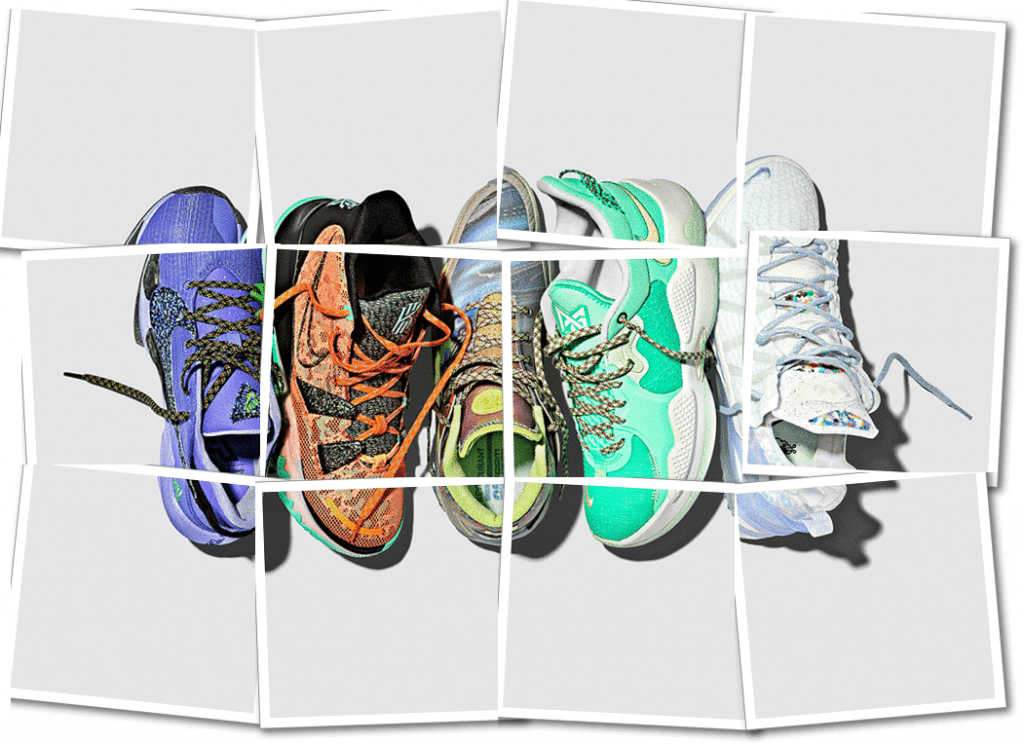 By Phil Hecken, with Matthew Weidner
Follow @PhilHecken

Good Sunday morning, Uni Watch readers. Hope all is well with one and all.
Well, it's that time of year again: time to see the shoes the NBA All Stars will be wearing for the big game today. The pandemic has thrown a wrench into all sporting events (the game was almost not even held this year), and instead of a weekend extravaganza, all ASG events take place today, capped off with the actual game this evening. I'm pleased welcome back sneakerhead reviewer, Matt Weidner, who took up the mantle of ASG shoe reviewer after the erstwhile Matt Powers retired a few years back.
Readers probably know that I'm most definitely not a sneakerhead, and this sort of thing is way out of my wheelhouse. But I know there are many readers who are into this sort of thing, so I'm happy today to bring you the latest in NBA kicks. Here's Matt (for all photos below, you can click to enlarge):
• • • • •
NBA All-Star Game Sneaker Preview
by Matt Weidner
It has been one wild ride in this country since the last NBA All-Star Game. All-Star 2020 was held the weekend of February 16 making it one of the last major sporting events prior to life getting flipped on its head.
When the NBA announced that there would indeed be a 2020-2021 season, the All-Star Game, scheduled to be held in Indianapolis, was nixed due to concerns of player safety. This was widely regarded as the correct decision. It was then decided that the game would be played on March 7 in Atlanta despite some of the league's top players voicing their disapproval.
We could debate ad nauseum whether the game (and surrounding hoopla) should be taking place at all, but it is, whether we or the players or the city's mayor likes it or not.
Now that that's out of the way, let's get to the matter at hand. The NBA All-Star Game is when the sneaker brands show up and show out with their latest and greatest. Let's take a look at what the participants will be wearing on their feet.
———-
Team LeBron Starters
Captain – LeBron James – Los Angeles Lakers
Nike Lebron 18 "Play for the Future"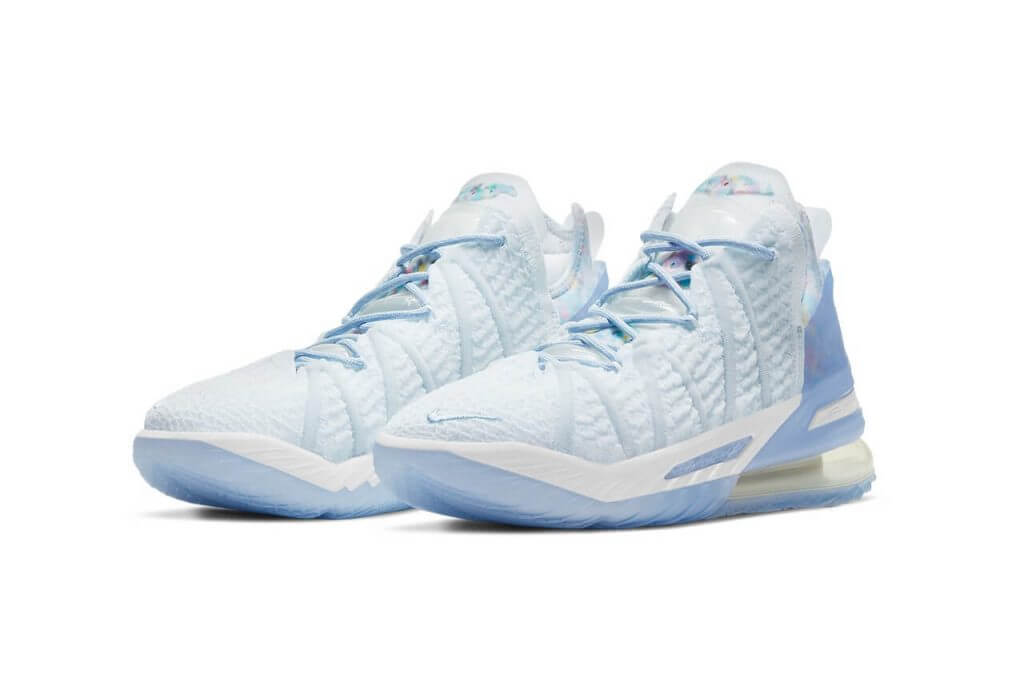 After eschewing it for the past few years, Nike went back to a central theme for their All-Star Game signature sneakers this season. My hunch here is that this was going to be released as something completely different, but when the ASG was back on as of a few weeks ago, Nike pivoted and released these for the game. The models feature colorways that are meant to symbolize both the players' and the brand's focus for making a better future.
James will play in the LeBron 18 "Play for the Future". The sneakers feature a white upper with icy blue pops meant to represent unpolluted air (this is straight from Nike itself).
_____
Giannis Antetokounmpo – Milwaukee Bucks
Nike Zoom Freak 2 "Play for the Future"
This is certainly an eye-catching color palette featuring purple and hits of bright green with speckled print on various elements. Where Nike loses me is when the describe what this colorway is meant to represent. Bear with me here. This version of Antetokounmpo's signature sneaker is meant to harken back to when Giannis and his brothers used to share sneakers when they were growing up. The shoe is meant to honor the "generations who got next."
_____
Stephen Curry – Golden State Warriors
Curry Flow 8 "International Women's Day"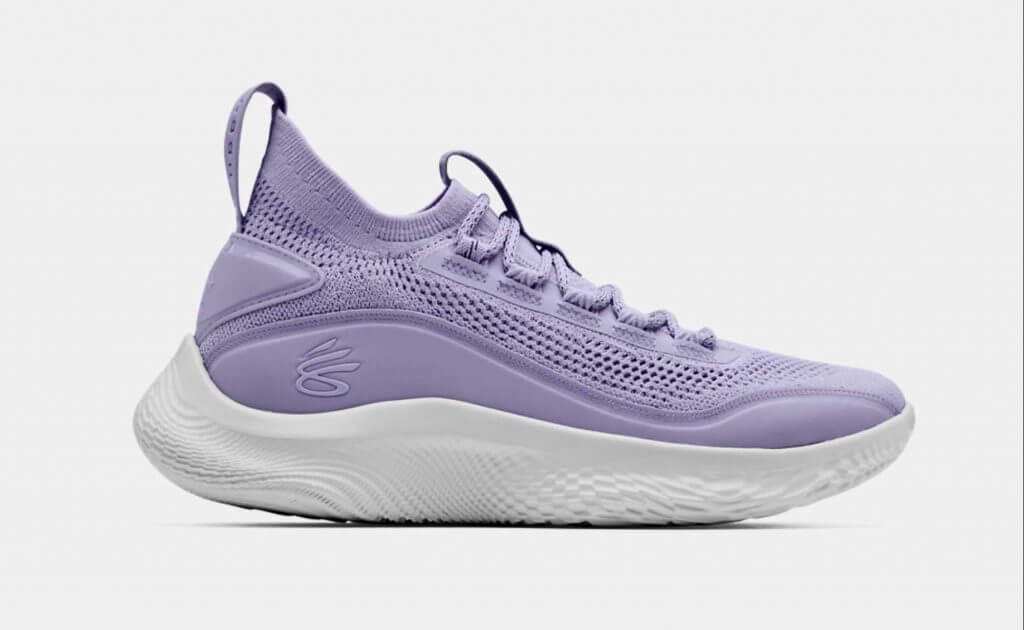 This is Curry's first signature sneaker since Under Armour blessed him with his own "brand." This iteration of the sneaker features a lilac colored upper. This will be the third Curry sneaker to honor International Women's Day and the brand's commitment to empowering women through sports. International Women's Day is March 8.
_____
Luka Dončić – Dallas Mavericks
Air Jordan XXXV "All Star"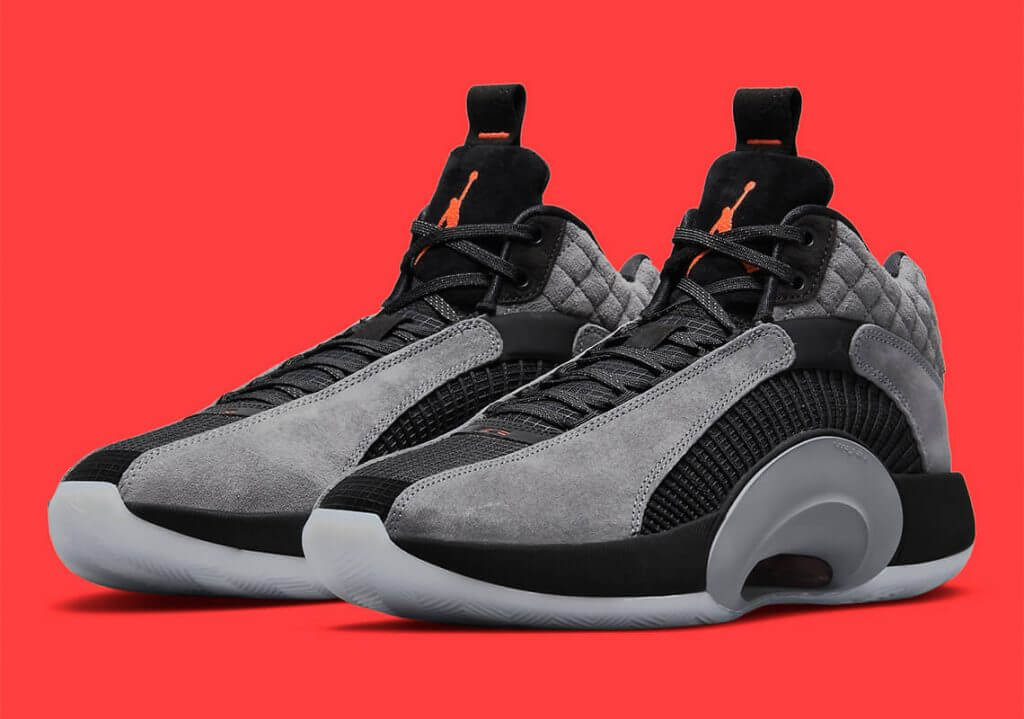 Dončić is a member of Team Jordan. He has been wearing various models throughout the season but will likely be suiting up in the Air Jordan XXXV "All Star" in Atlanta which features a fairly subdued gray and black colorway. I'm a sucker for quilting and texture, so while I don't love the model itself, this version is right up my alley.
_____
Nikola Jokić – Denver Nuggets
Nike Zoom Rize 2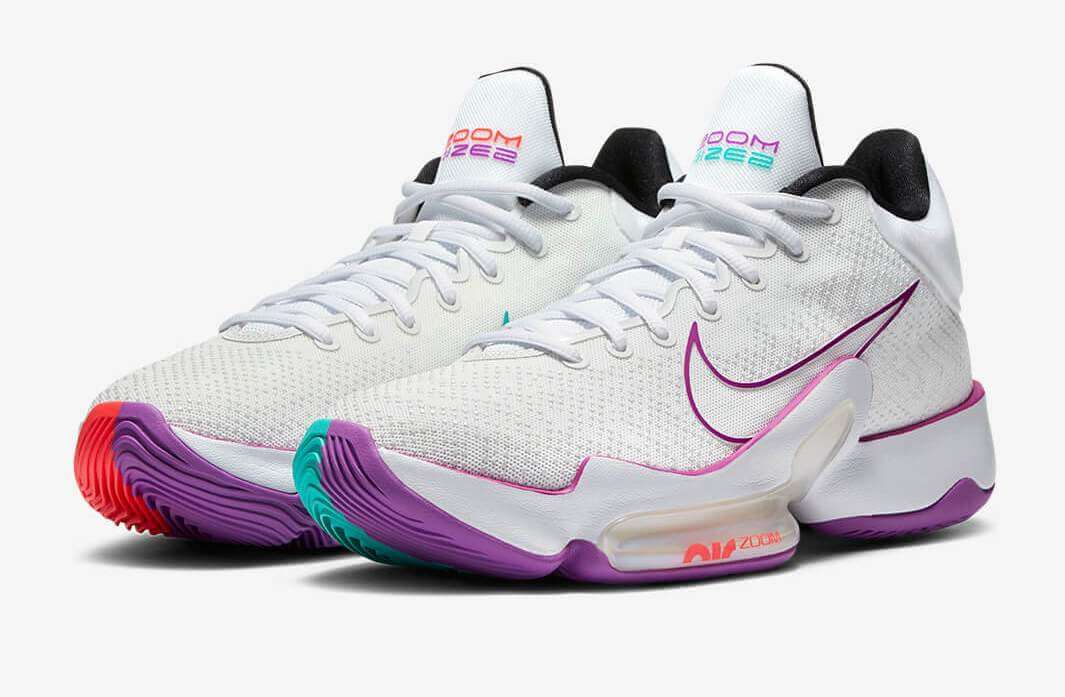 The Nuggets' center has been wearing this model during the season in player exclusive colorways. Nike hasn't released any information regarding what their non-signature sneakers will look like but expect the "Play for the Future" sustainability theme to be carried throughout all their models on Sunday.
_____
Team LeBron Reserves
Paul George – Los Angeles Clippers
George will be wearing his signature sneaker, the Nike PG5 "Play for the Future" in the game. It features a predominantly muted green colorway that it meant to symbolize bodies of water and George's love of fishing.
Damian Lillard – Portland Trailblazers
The first adidas signature player to be featured, Lillard will be wearing the adidas Dame 7 "Rose City Gold". This colorway honors the City of Portland.
Chris Paul – Phoenix Suns
Playing in his 11th All-Star Game, Paul will be lacing up the Jordan CP3.XII or CP3.XIII. His 13th signature model was slated to be released last April (and saw the court a few times), but there have been no recent updates. Paul has been wearing the 12s during this season.
Ben Simmons – Philadelphia 76ers
Simmons has been wearing the player exclusive colorways of the Nike Air Zoom BB NXT. This model was slated to be Nike's big basketball release for the postponed 2020 Tokyo Olympics.
Jaylen Brown – Boston Celtics
Like Lillard, Brown is an adidas guy. Unlike Lillard, he does not have a signature sneaker. He has been wearing adidas's revived T-Mac (Tracy McGrady) line of late. It's been announced that Brown will wear the adidas T-Mac 2.0 Restomod, so don't be surprised if he rocks them mismatched like McGrady famously wore in the 2004 ASG.
Domantas Sabonis – Indiana Pacers
Sabonis wears the Nike Kobe line. Nike has announced that it will be releasing the Nike Zoom Kobe 6 Protro "All Star" so expect them to see the court on Sabonis's feet. The Protro Kobe models feature his retro silhouettes with updated technology. It is a portmanteau of professional and retro.
Rudy Gobert – Utah Jazz
Gobert plays in the Nike Zoom Rize. This is last year's version of the updated model that Jokić will be wearing.
Anthony Davis – Los Angeles Lakers – OUT
Though he won't be playing the game, I would be remiss to not mention Davis. He has been the primary wearer of Nike's first "sustainable" basketball sneaker the Nike Cosmic Unity. The sneaker features 25% recycled material.
———-
Team Durant Starters
Captain – Kevin Durant – Brooklyn Nets – OUT
Nike KD 13 "Play for the Future"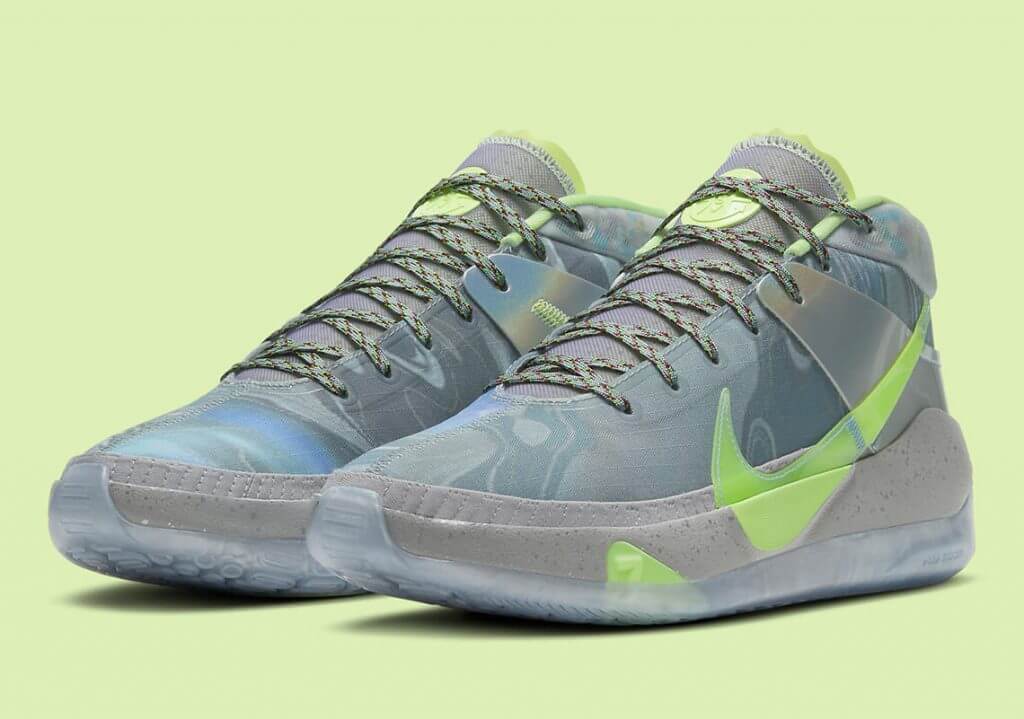 Durant was tabbed a team captain as the Eastern Conference's leading vote getter, but he has opted out of the game due to injury. Though he will not be playing, Nike is releasing his signature model in a colorway that is meant to symbolize renewable energy.
_____
Kyrie Irving – Brooklyn Nets
Nike Kyrie 7 "Play for the Future"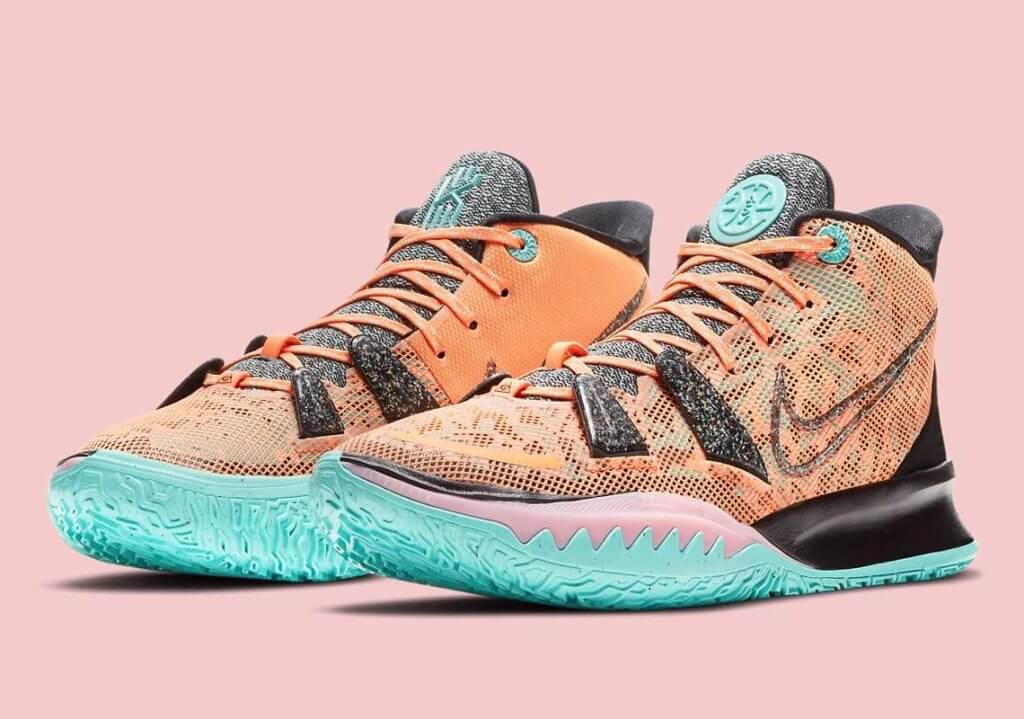 Keeping with the "Play for the Future" theme, this model is an homage to Irving's sustainable plant-based diet (Again, this is all Nike-speak). His logo graphic on the heel features a plant sprouting out of it. The colorway itself will pop on court with the orange overlay and pops of pink and Tiffany blue.
_____
Joel Embiid – Philadelphia 76ers
Under Armour Embiid One "23.11.3"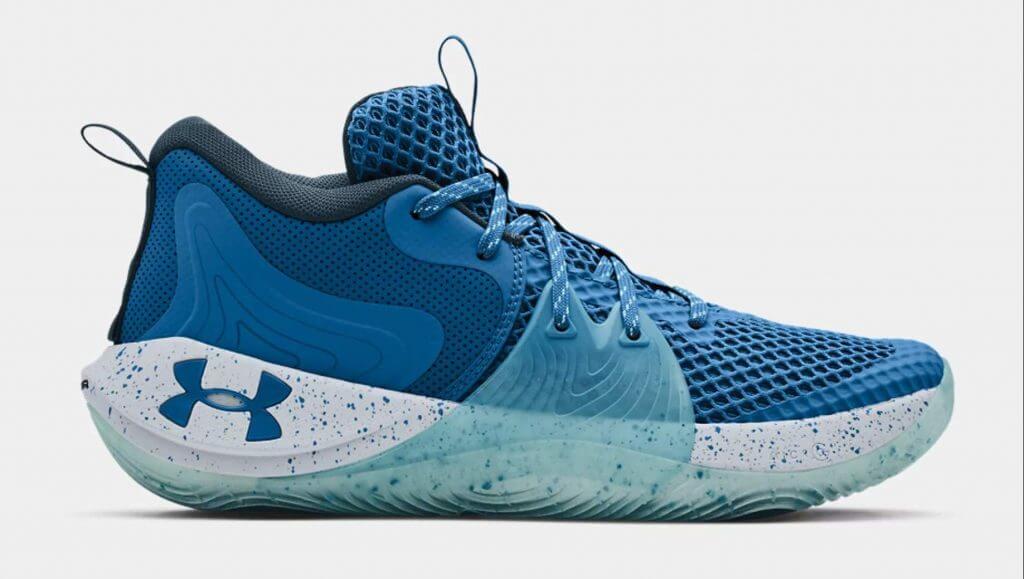 Under Armour made the MVP front-runner the second player on their roster with a signature sneaker when introducing the Embiid 1. The "23.11.3" moniker represent the stats that Embiid had during his first All-Star season in 2018 – 23 point, 11 rebounds, and 3 assists.
_____
Kawhi Leonard – Los Angeles Clippers
New Balance KAWHI
Leonard re-introduced New Balance to the basketball world in the 2019 All-Star Game. He has been playing this season in his first signature sneaker with the brand – the KAWHI. NB has been coyly using the 🤫 Shushing Face Emoji on Apple iOS 11.1 emoji on social media platforms when questioned about what he will be wearing in the 2021 game.
_____
Bradley Beal – Washington Wizards
Air Jordan XXXV "All Star"
Though not confirmed, it is likely that Beal wears the same version of the Air Jordan XXXV as shown for Dončić above.
_____
Jayson Tatum – Boston Celtics
Air Jordan XXXV "Women in Power"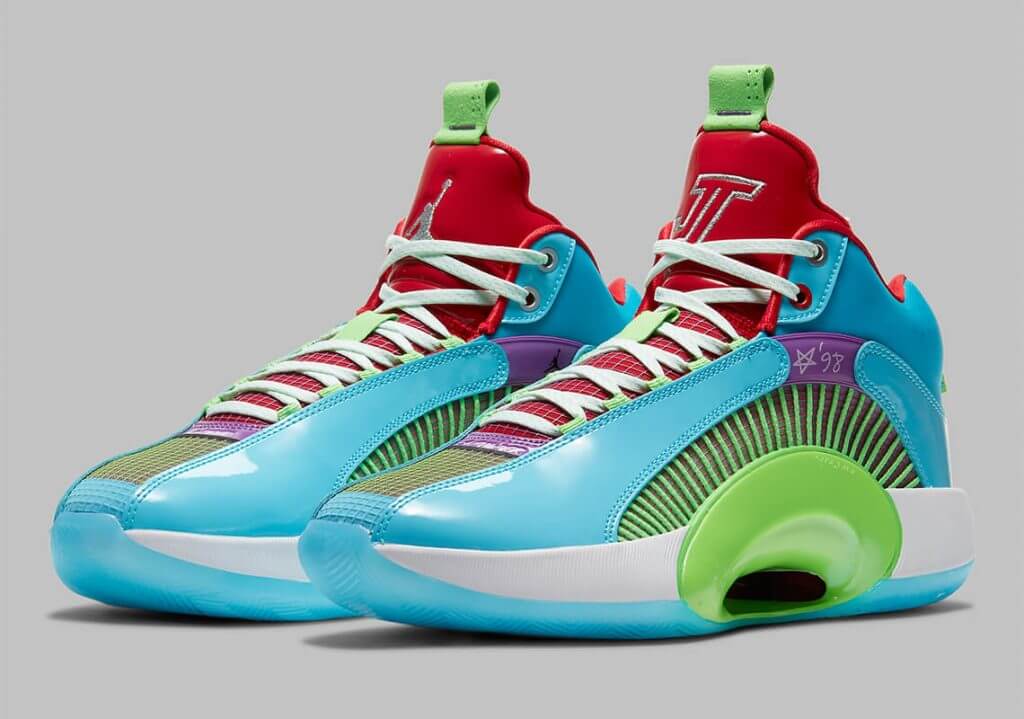 Tatum was named a starter to replace Durant. Like Beal and Dončić, he is a member of Team Jordan. Unlike them, however, it appears that he will be wearing his own player exclusive sneaker in the ASG. The "Women in Power" colorway features bright blue, green, and red hues with nods to the strong relationship Tatum has with his mother Brandy.
_____
Team Durant Reserves
James Harden – Brooklyn Nets
Harden will be wearing his signature adidas Harden Vol. 5 "Daisy" for the game. The shoe is adorned with tributes to meaningful people in his life. The flower represents a close friend that he lost, the butterfly is for his mother, and the dove honors his childhood friends who stuck with him through it all.
Zion Williamson – New Orleans Pelicans
Photos have been floating around the internet of Williamson's first signature sneaker with Jordan Brand. Dubbed the Jordan Z Code (or Z-Code depending where the information is coming from), the sneaker features a mid-top cut with colorful accents. They are scheduled to drop in April, so it would be apropos for him to debut them in his first All-Star Game appearance.
Donovan Mitchell – Utah Jazz
Mitchell is on the second version of his adidas signature model – the D.O.N. Issue #2. The version he is wearing in Atlanta is dubbed the "Fire of Greatness".
Julius Randle – New York Knicks
The first time All-Star has worn a whole lot of different Nike Kobe models from over the years. It remains to be seen whether Randle will wear the Protro 6s that are releasing, or he'll will pull out another option on Sunday.
Zach LaVine – Chicago Bulls
LaVine has worn a plethora of adidas models during the season. He'll be wearing the N3XT L3V3L Futurenatural in a neon lime green colorway for the game.
Nikola Vučević – Orlando Magic
The Magic center has worn the Nike Kyrie 7 all season long. Nike may put him in the "Play for the Future" version or create a new colorway for him.
Mike Conley – Utah Jazz
Conley is finally getting some All-Star recognition in his 14th year in the league. He has worn the Air Jordan XXXV all season long, so expect the same in Atlanta.
Devin Booker – Phoenix Suns – OUT
Booker is out with a sprained knee. He has been getting a lot of his own player exclusive colorways of various Kobe models over the past few seasons. The trend would have likely continued in the ASG.
———-
And there you have it. I'd like to thank Nike for releasing information regarding their signature All-Star models on Wednesday. To adidas, Under Armour, and New Balance – this is the biggest sneaker showcase of the season, please do a better job next year and put some information out there before the weekend.
As always, much thanks to Phil and Paul for the space to do my thing. If you're into sneakers or the 76ers or both, I would appreciate a follow on Twitter at @SixersSneakers. Much love!
• • • • •
Thanks, Matt! Great job with the sneaker run down. OK, readers, please be sure to thank Matt and let's have your thoughts on this years kicks! Enjoy the game tonight.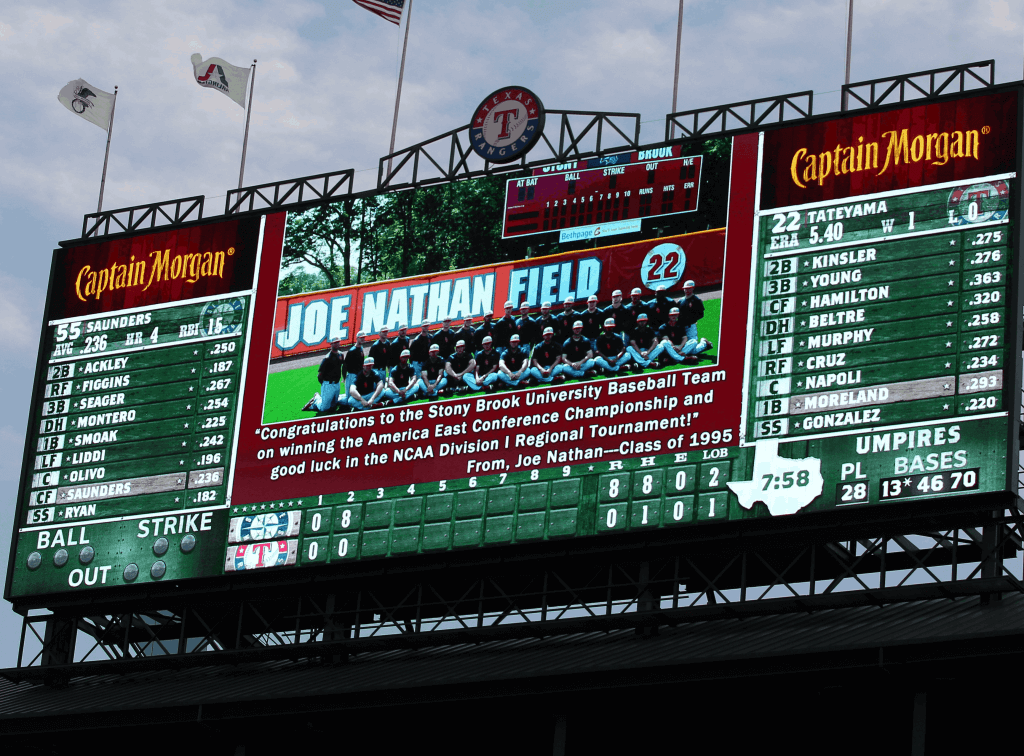 Guess The Game…
from the scoreboard
Today's scoreboard comes from Ty Webb.
The premise of the game (GTGFTS) is simple: I'll post a scoreboard and you guys simply identify the game depicted. In the past, I don't know if I've ever completely stumped you (some are easier than others).
Here's the Scoreboard. In the comments below, try to identify the game (date & location, as well as final score). If anything noteworthy occurred during the game, please add that in (and if you were AT the game, well bonus points for you!):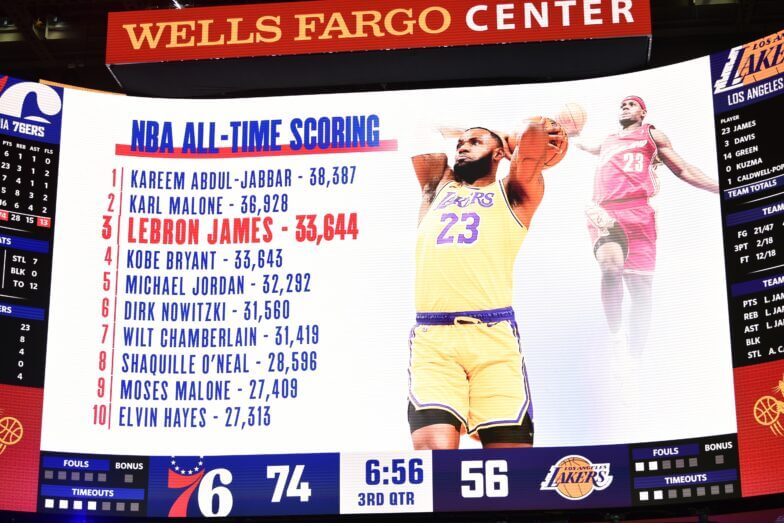 Please continue sending these in! You're welcome to send me any scoreboard photos (with answers please), and I'll keep running them.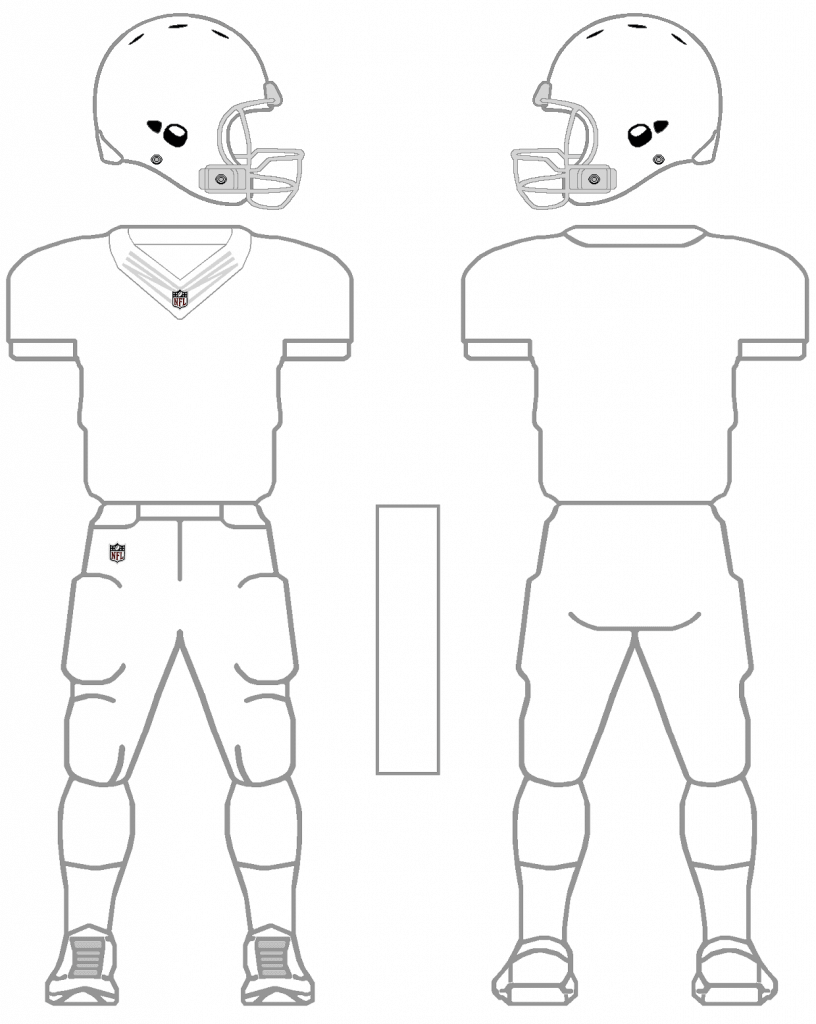 Uni Concepts & Tweaks
Time for more Uni Tweaks from the UW readership.
I hope you guys like this feature and will want to continue to submit your concepts and tweaks to me. If you do, Shoot me an E-mail (Phil (dot) Hecken (at) gmail (dot) com).
• • •
Today's concept come from Dan Bodurtha, with a really great Chuck Schulz-inspired uni for the T-Wolves.
He writes…
Hi all,

Thought I would forward on my City Edition concept for the Minnesota Timberwolves! These were inspired by the famous Minnesotan Charles M. Schulz, creator of the Peanuts comic strip.

Enjoy!
Dan Bodurtha
And here are his designs: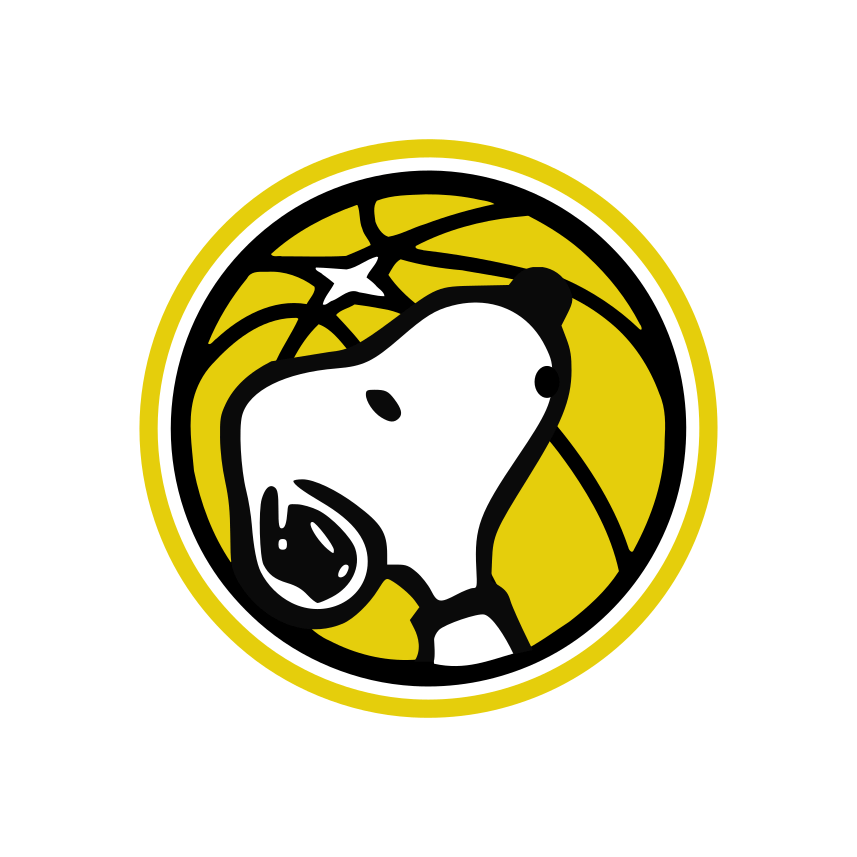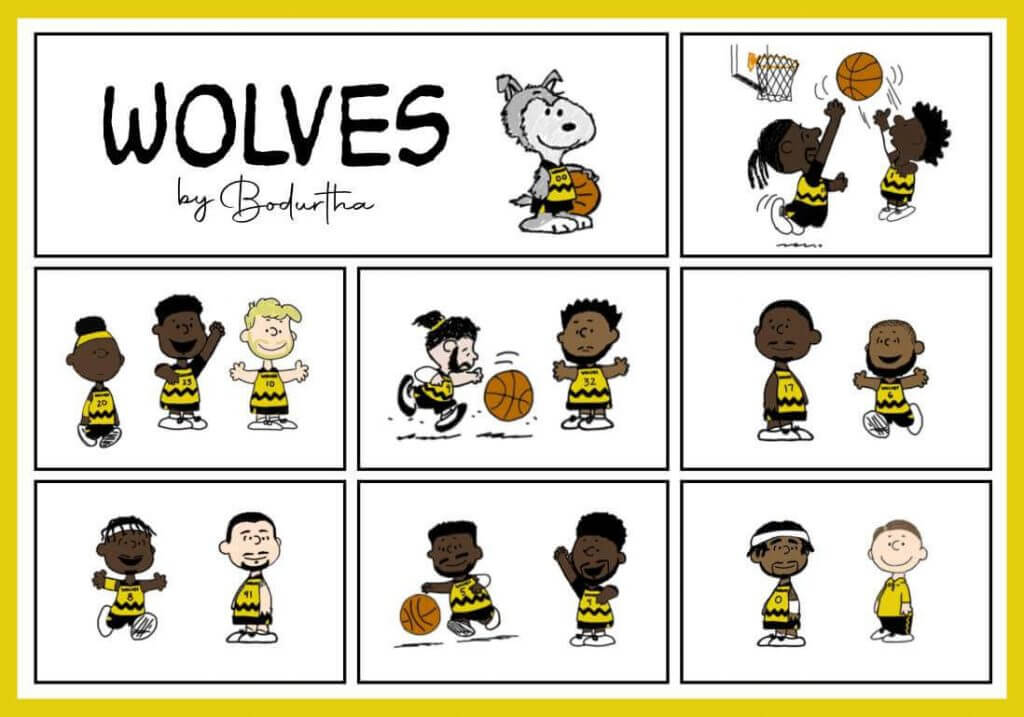 • • •
Thanks Dan!
OK readers (and concepters). If you have some tweaks or concepts, shoot 'em my way with a brief description of your creation and I'll run 'em here.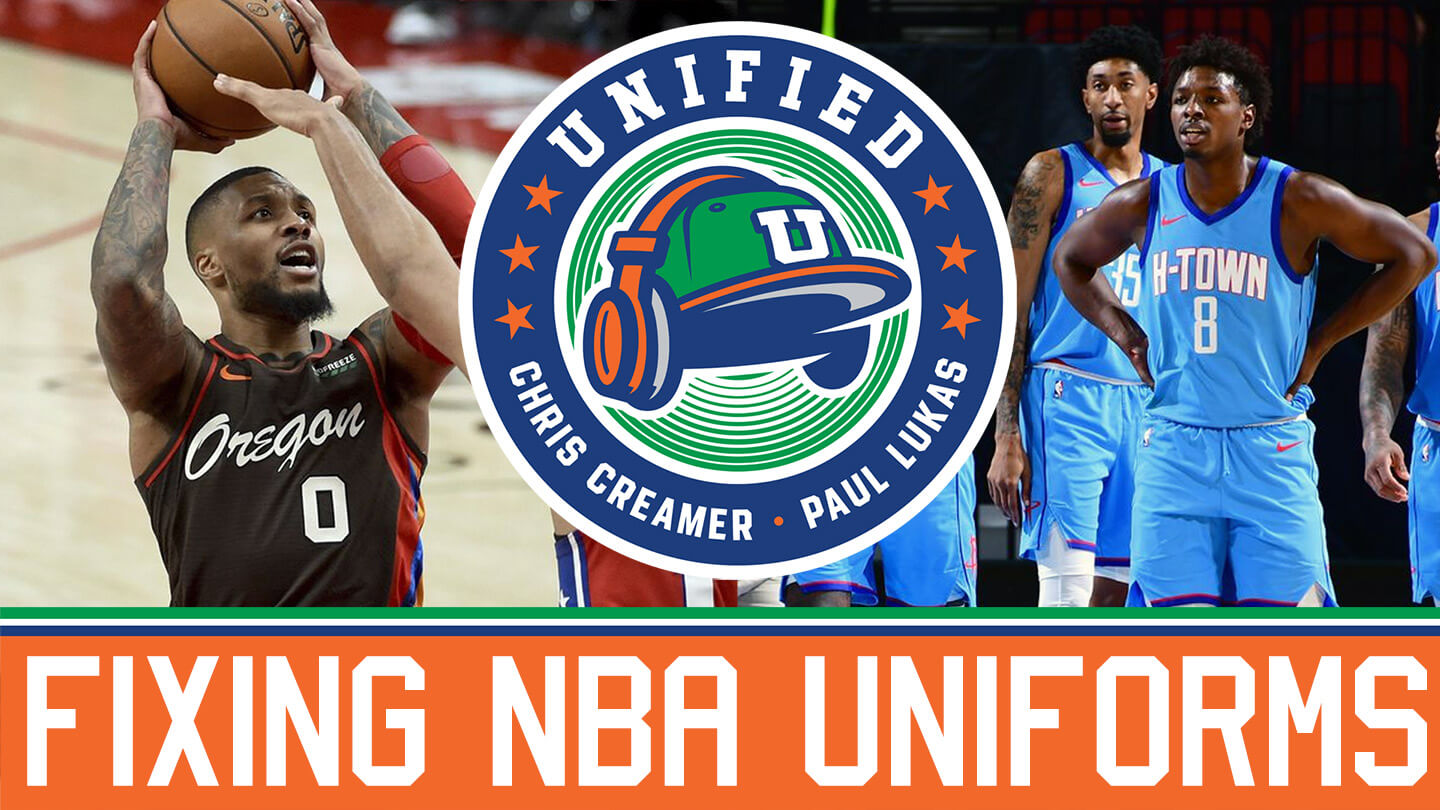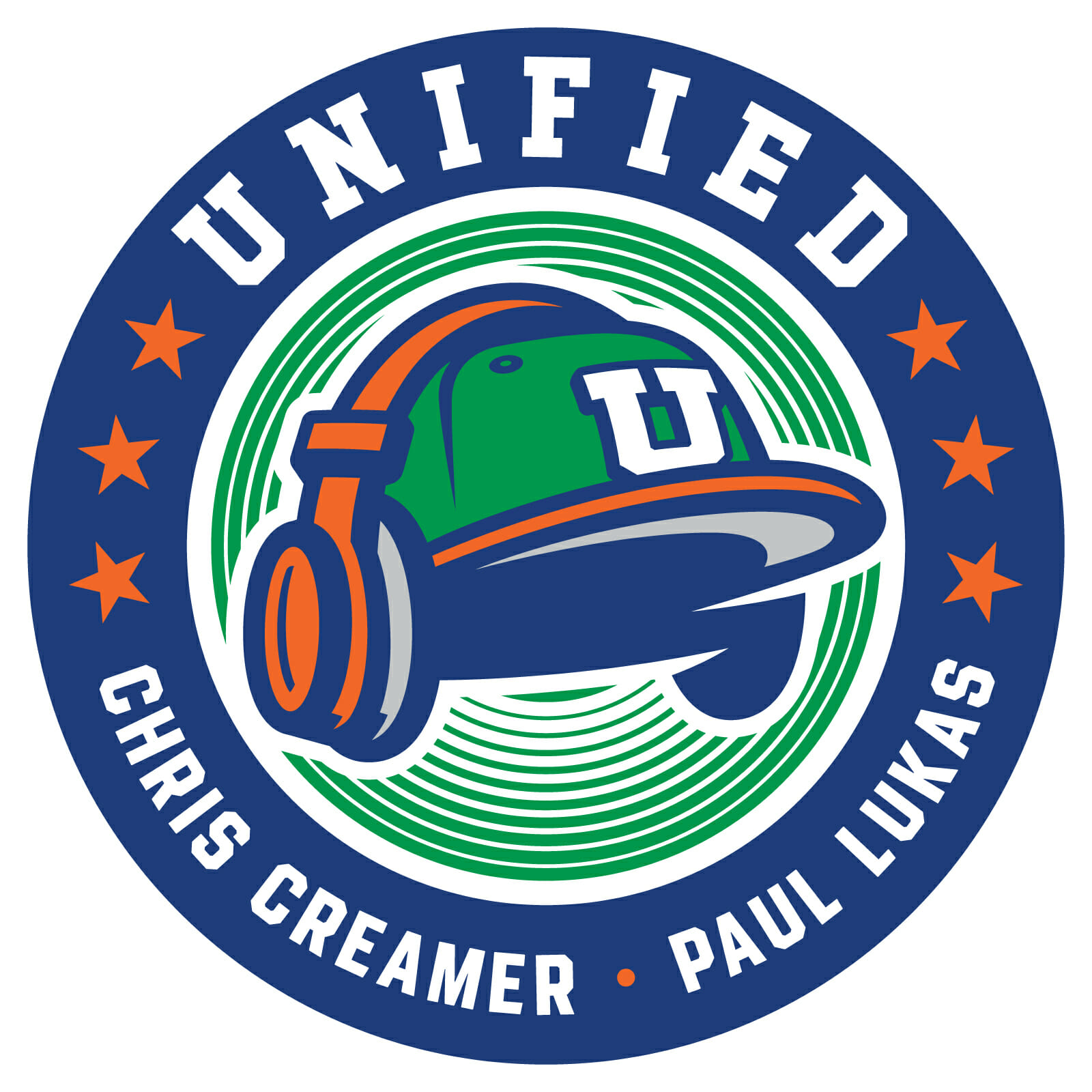 And now a few words from Paul: Hi there. In case you missed it on Thursday, the new episode of Unified features a discussion of the mess that the NBA uniform scene has become, and possible ways to fix it. Plus Chris and I talk about NBA All-Star uniforms, the potential uniform implications of J.J. Watt signing with the Arizona Cardinals, whether all the teams in a given city should wear the same colors, and more.
You can listen to this episode, and subscribe to future ones, on Apple, Google, Stitcher, TuneIn, and Spotify, or just use the player below:
The show notes from this episode, which include photos of most of the things we discussed, are here. Those photos also appear in the video version of this episode, which you can watch here:
Please consider supporting this episode's advertisers, Streaker Sports (20% off with checkout code UNIFIED) and Homefield Apparel (15% off with checkout code UNIFIED).
Also: We're currently in the midst of a week-long membership drive that runs through Sunday. I will pick three people at random from everyone who orders a membership card this week, and those three people's cards will come with one of these beautiful card pockets hand-sewn by DIYer extraordinaire Wafflebored, and will also come with a Uni Watch magnet: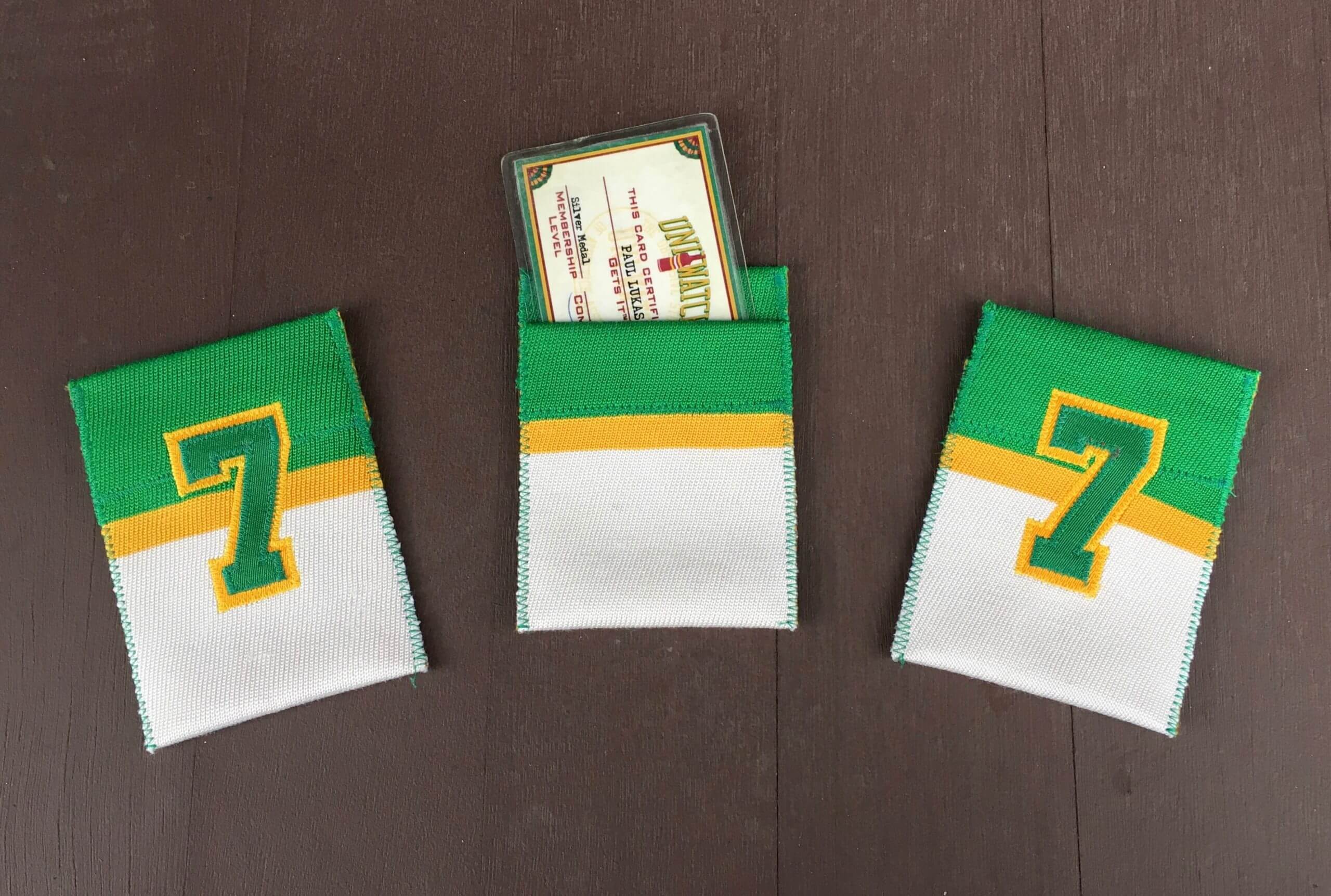 And: About a year ago, as a gesture of pandemic solidarity, I lowered the membership price to $20. After this week, the price will go back to $25. So signing up this week is a good move — you'll get in at the discounted price and will also get a shot at one of the card pockets and magnets. You know what to do.
That's it from me. Now back to Phil!


Uni Watch News Ticker
By Phil

Baseball News: This article features some great old photos and backstories of the 1939 Chicago Cubs. … The mascot for the Japanese national baseball team is called Samurai Tamabe. Tama in this case is ball and be is short for bear (from Jeremy Brahm). … Best to put on some protective eyewear if you want to see this Clemson vs. Notre Dame tilt from Saturday (from David Jordan). … Awesome Chisox-esque powder blues for UIC (from Dan Yopchick), including the Chicago flag patch on the sleeve. … Alex Cora wore a Dustin Pedroia mask yesterday (from Chris Smith). … This is awesome: A 1921 NY Giants season pass was a cool sterling silver key (from Mike Chamernik).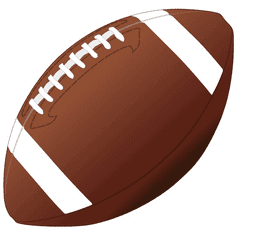 Football News: Father Judge HS (Phila., PA) has added a memorial helmet decal to honor long-time assistant coach John Fenningham (from Chris Hickey). … Perhaps not surprisingly, since the draft doesn't start until April 29th, the Cincinnati Bengals won't reveal their redesigned uniforms this month. … Here's a new one (at least to me): the 1979 New York Jets had different nameplates (from Funhouse). At least 3 different types (from gerrydsf). … Would the Bears unretire #3 for Russell Wilson? (from Brinke).

Hockey News: The Calgary Hitmen had their season opener on Friday night. They have made a small change to the uniforms. The gloves now feature a white wrist roll this year (from Wade Heidt). … Check out the awesome Chicago flag-themed mask that Maddie Rooney will wear (via Paul). … Brantford residents paid tribute to Walter Gretzky (Wayne's dad) by tapping their hockey sticks on the ground as the funeral procession made its way from the church (from Mike Chamernik). … The Leafs paid tribute to the Great One's pop with warmup pucks in Vancouver (from Wade Heidt). … There was a recent social media post circulating about a gentleman who had created Original 6 logos using bottle caps (from Mike Caldwell). … The QMJHL's Gatineau Olympiques wore 1980s throwback jerseys last night (from Wade Heidt).

NBA News: Sports Illustrated has ranked the greatest NBA All-Star jerseys of all time. … Perhaps coincidentally, radio.com has ranked the worst NBA All-Star jerseys of the past 25 seasons.

College/High School Hoops News: Tweeter Glen Brockenbush asks, "From Oklahoma high school basketball playoff game between Heritage Hall and Mount St. Mary. Have we ever had a "The vs The" game?" … Yesterday OSU handed out two different unis for Senior Day, which you don't see too often. For Kyle Young it's the throwback gray uni, but for CJ Walker, it's the old home white uni from last season (from Ben Teaford). … Illinois' Ayo Dosunmu wore a mask Saturday to protect recent facial fractures (from Mike Chamernik). … Duke wore scripted navy fauxbacks in Chapel Hill. Says submitter Gabe Cornwall, "The perfect place to wear a darker blue." Here's a closer view.

Soccer News: ICYMI: Orlando City SC has unveiled their 2021 "Thick N Thin" Home Kit. Here's a bit more on that. … Dortmund's jerseys yesterday for Der Klassiker had the rainbow pride flag inside their sponsor logo (from Jakob Fox). … Check out this jacket created from goalie gloves (from Brinke). … Harrison Hamm asks, "Are there any good new MLS kits?"

Grab Bag: Even though tennis GOAT Roger Federer parted ways with Nike a few years ago, he'd been wearing Nike sneakers in competition. But now he has made the switch to ON tennis competition shoes (from Brinke). Here's more on that.


And finally… a big thanks to Matt Weidner for another stellar NBA All-Star Game sneaker preview. It's interesting how over the years players have gone from wearing almost exclusively high-tops to a good amount wearing low cuts. Now that the science is pretty conclusive that high-tops don't prevent (and may actually contribute to) ankle injuries, I wonder if most of the league will trend to low cuts in the next few years.
That'll do it for me for this weekend. Everyone be safe, and if you can get (or have already gotten) your COVID vaccination, props to you! I'm fine waiting my turn (and petrified of needles), but I will happily take this one. I'm not sure we'll ever return to "normal," but we're getting close so let's not let our collective guard down!
You guys stay safe and I'll catch you next Saturday.
Peace,
PH