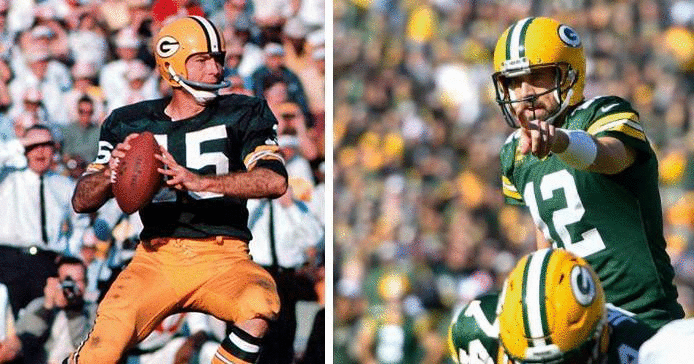 By Phil Hecken
Follow @PhilHecken

Hey everyone…we made it to Saturday! After finally closing the books on the Worst Year Ever, 2021 just had to stand up and say, "Hold My Beer!" Well, let's hope the ugliness of this past week was just 2020 giving us all one more gut punch on the way out. I vow we officially re-start 2021 right about now.
For NFL fans, we made it through a full season, even with a few COVID-induced hiccups, and today the playoffs start. In a new development, instead of the usual six post-season teams from each Conference, the NFL has added one additional team per, with the net result being two additional wild card games (six instead of the usual four), with only the #1 seeds in each conference getting a "bye" week. This puts those two teams at distinct advantages in the march to the Supe.
Your #1 seeds this season are the Green Bay Packers and Kansas City Chiefs, who, not coincidentally, were the first two teams to play in Super Bowl I. It was the first and only time the two teams have met in the post-season in the Super Bowl era, but they are now on a collision course to meet up for a rematch some 55 years in the making. And as you can see from today's splash, with only a few minor changes, their uniforms are basically identical today to what they sported in the inaugural SB. We're a long way from that rematch, so the inevitable uni comparisons and lookbacks will have to wait. But suffice it to say if both teams reach the big game, it will be a uni-matchup for the ages, and I for one, will be pulling for it over the next three weekends. And, since this is an "odd" year, it means the NFC Champion will be the designated "home" team — so we can expect a gold/green/gold-clad Packer team vs. a red/white/red-clad Chief team. Now, back in the first Supe, the Chiefs wore white pants, so it won't quite be a "perfect" uni repeat, but damn…won't that be fun?
But the Packers and Chiefs don't play today, or tomorrow, since they've earned the rest by having the best overall records in their conferences. We've got a full slate of three Wild Card games today, followed by three more tomorrow, and as I've done in the past (though not for a couple of years), I'm going to pick the winners of all six games based on uni. Allow me to briefly explain.
I believe I've told this story before, but back in college I was in a few different football pools, and one year the person who won (a lady), had almost no interest in, or knowledge of, the game. She used to pick winners (against the point spread) based on which team's name/mascot would win "in a fight" — a somewhat arbitrary determining factor — and it worked like this. If the Giants (a giant) played the Falcons (a bird), in her mind, the Giant would win a fight. If the Bengals (a tiger) played say the Colts or Broncos (a horse), the tiger would win. I always wondered how she decided whether the Buccaneers (a pirate) would fare against the Cowboys, and I never asked her how she eventually decided, but I'm sure she had a system.
The "better uni" science of picking a winner is about as exact. I will pick the winners of the six games this weekend, based on the better uniform (which is in itself not so much arbitrary as it is opinion), and when I use this for college games, I end up winning about 50% of the time. I seem to do a bit better with the pros. Got that?
So let's look at today's and tomorrow's games. I'll give you the teams, location, time/tv and point spread, and based on the unis worn, give you the winners.
SATURDAY'S GAMES:
Indianapolis Colts @ Buffalo Bills
1:05 pm — CBS
Bills are 6.5 point favorites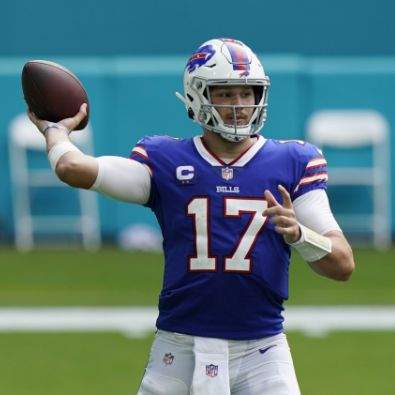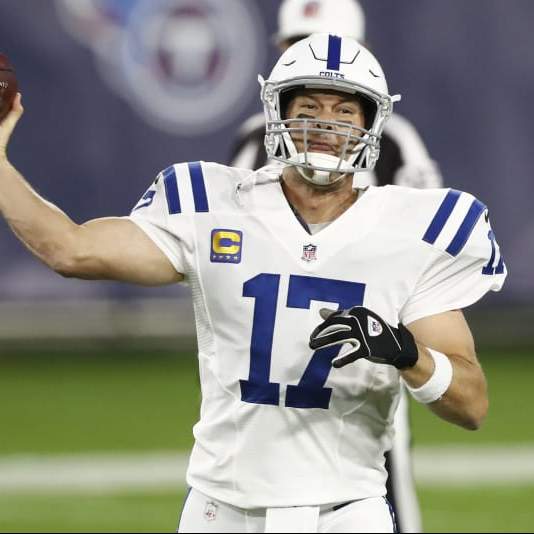 Right off the bat, we'll have both a beautiful uni matchup and a tough call. Both teams have outstanding uniforms, though the Bills can sometimes break out some less-than-stellar combos, especially when they go mono blue (which looks especially bad with blue socks) or the dreaded color rash mono-red alternate. The Colts basically wear white/blue/white or white/white/white, and despite the minor tweaks to their unis this year, usually look spendid. But since the Bills are wearing their "standard" white/blue/white, that's the uni I'm using for picking purposes. And it gets an ever-so-slight nod over the mono-white Colts. As an aside, there was a time when the AFC East had five white-helmeted teams (back when the Colts were in the AFC East); now it's down to two — the Bills and Dolphins. It's a tough opening game to call, but I'm taking the Bills.
The Pick: Bills -6.5
_____
Los Angeles Rams @ Seattle Seahawks
4:40 pm — FOX
Seahawks are 3 point favorites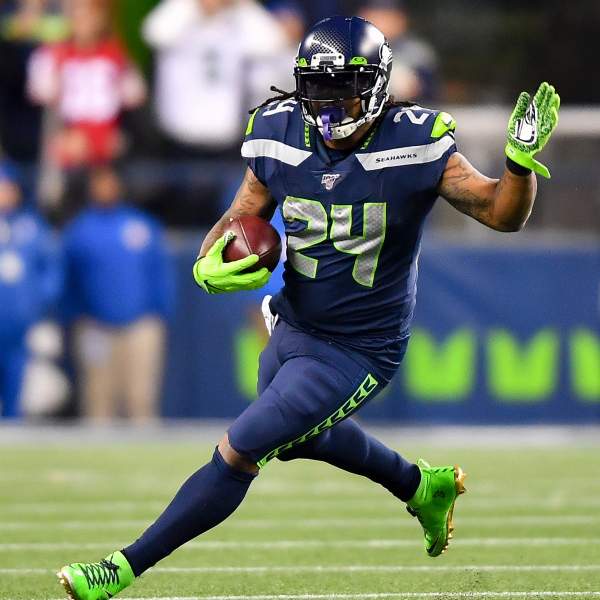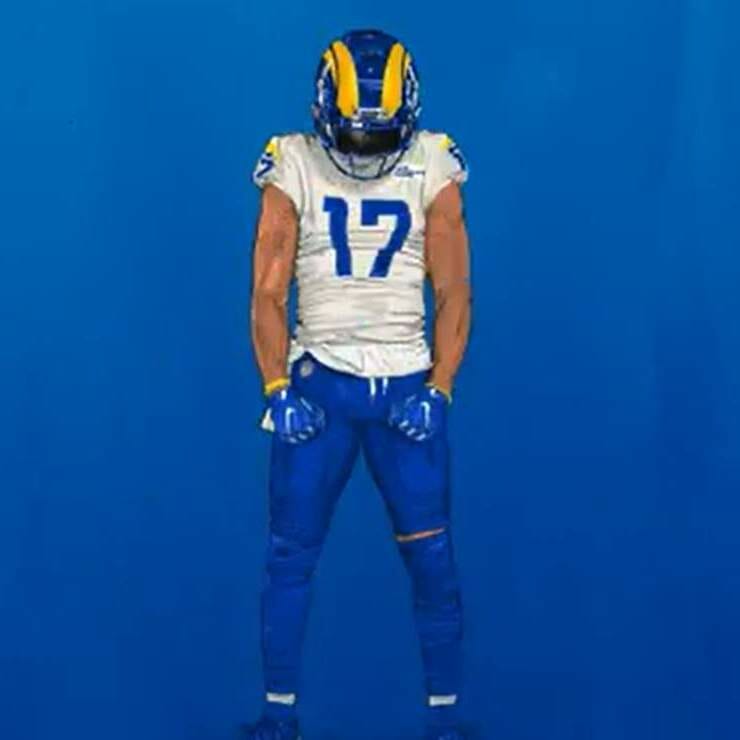 Since the Seahawks first introduced these unis a decade ago, I've gone from hating them to … well, not liking them so much as to say they've been growing on me. I would like them even more if they would just wear blue over gray at home, instead of the mono-blue. But they have worn that blue/blue/blue look at home ever since this uni set has been introduced, so I've become inured to it. It's their look, and while I don't love it, it's their thing. The Rams, on the other hand, have not, and probably will not, grown on me. I like the brightness of the royal/yellow home combo, and the helmet, while not as good as their classic, isn't terrible. But that's about it. The mono blue and dishwater looks are terrible. At the beginning of the season, the Rams were apparently not going to mix/match elements from the home or roads, but they ended up mixing and matching various elements of home and dishwater. The dishwater over yellow was…interesting. The blue over dishwater was … not. The only combo they didn't break out was dishwater over blue, which will, arguably, be their worst look of all. Guess what they're wearing today?
The Pick: Seahawks -3
_____
Tampa Bay Buccaneers @ Washington Footall Team
8:15 pm — NBC
Buccaneers are 8 point favorites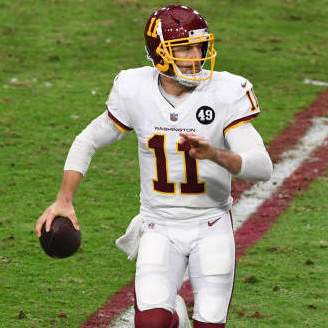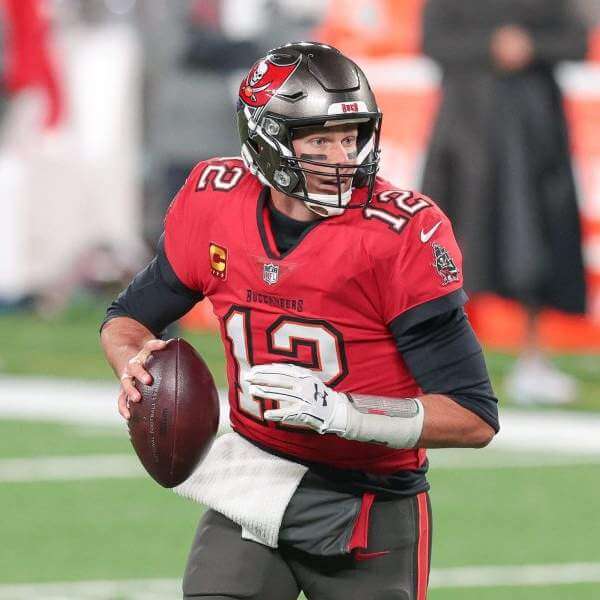 Prior to this season, this would be a no-brainer. The Washington Football Team moniker and Native American imagery/iconography would have eliminated them from any consideration, but since the team finally decided both were unacceptable vestiges, they jumped back into uni-consideration! Burgundy and gold are (and have always been) two great colors worn together (except when it's mono burgundy). They only wore this look once (thankfully), instead usually going either white/burgundy or burgundy/white, save for one throwback and their season finale, when they went mono-white to clinch the NFC East last weekend. That's the look they chose to sport today. And I like it. The Bucs finally jettisoned the alarm clocks after last season, returning to uni-respectability this year. Their pewter/red/pewter looks throws back (almost exactly) to their Supe-winning look from 2003. Here's the thing though: I didn't love that uni then, and I like it less now, since Nike can't seem to make the "pewter" pants match the helmet (it's not just the Bucs — most teams with a metallic helmet have problems with non-sheen pant fabric). The pewter, to my eyes at least, looks brown, but not in a good way. The Bucs unis are 100% better than they were for the past six years, but they won't look as good as the Football Team in white over white. You may not agree, but that's the way I see it.
The Pick: Football Team +8
__________
SUNDAY'S GAMES:
Baltimore Ravens @ Tennessee Titans
1:05 pm — ESPN/ABC
Ravens are 3 point favorites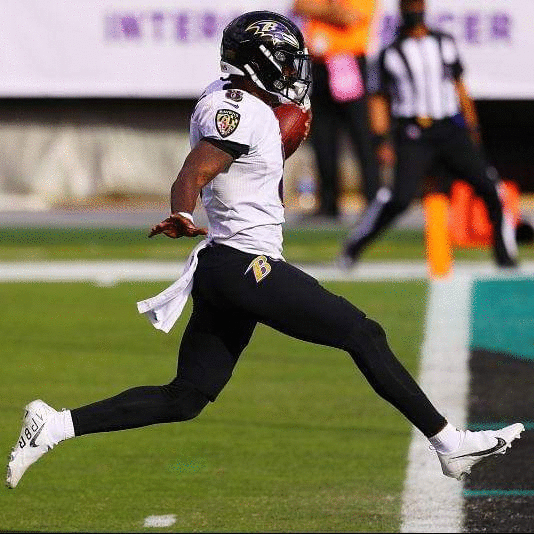 The Ravens have worn three different colored pants with their white jerseys this year, and in some instances, that might make a difference as to the pick here. The purple pants (sorry Paul) are fine, as are the white. But when the Ravens wear their black pants, which they always pair with black socks, they have that awful leotard look (owing to the pants being stripeless). That's just not a good look. However, the Ravens' opponents on Sunday are the Tennessee Titans, whose mono blue uniforms are terrible. From the "3D" sword yokes to the contrasting armpit half-panels to the gray/dark gray parallelograms on the pants (plus the leotard look) are clearly candidates for a redesign in two years. Even if the Ravens trot out in black pants (and I hope they don't), they'll still look better than the Titans.
The Pick: Ravens -3
_____
Chicago Bears @ New Orleans Saints
4:40 pm — CBS
Saints are 10 point favorites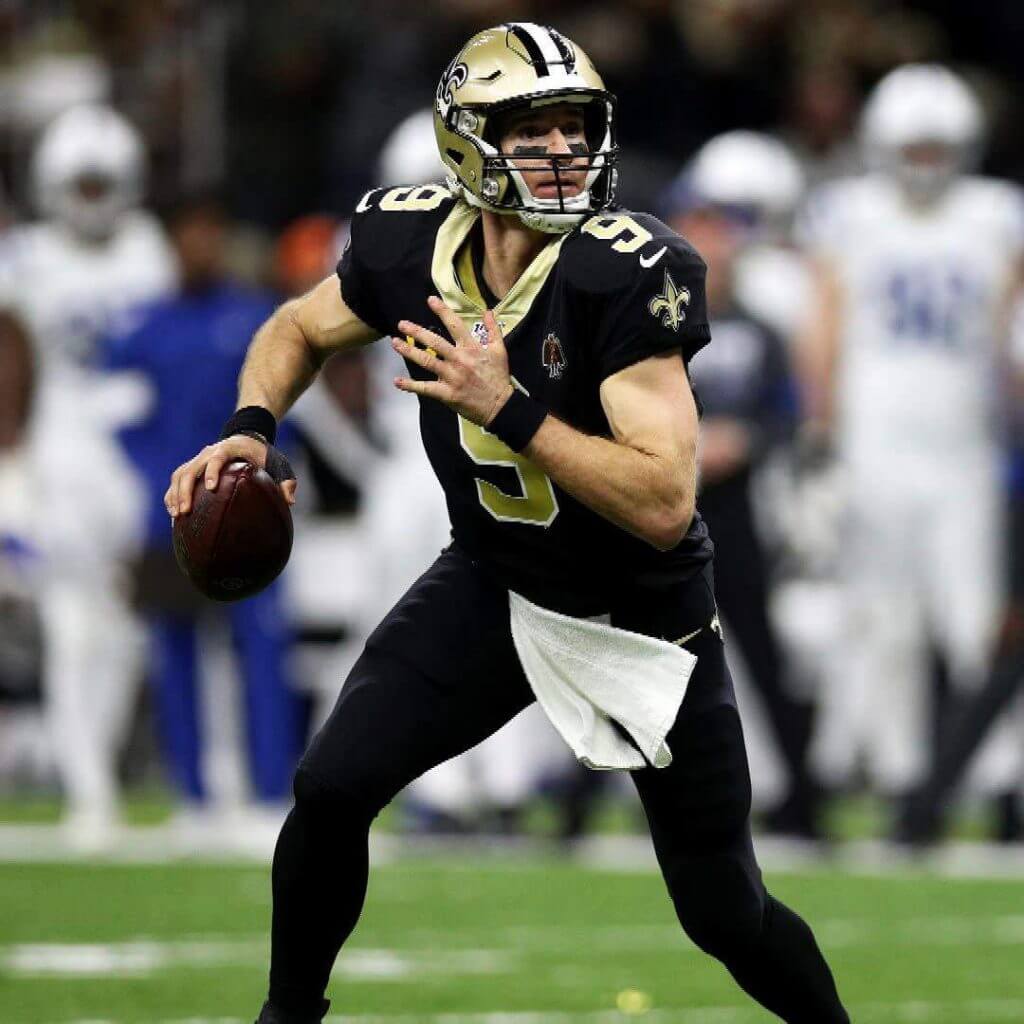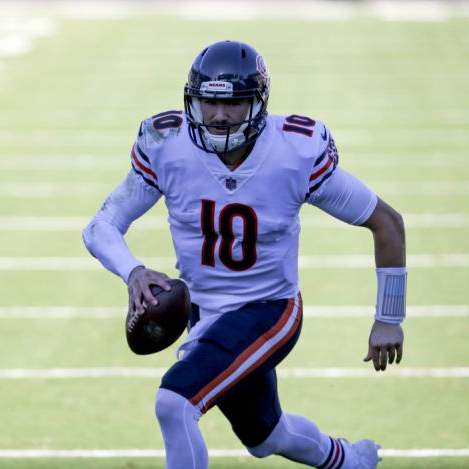 Here's another no-brainer. But it didn't have to be. The Saints love that mono-black look (and when they wear the black pants, they have the same problem as the Ravens — they look like they're wearing black tights). They have one of the finest looks in football when they wear their fauxbacks. And their black-over-gold is also a great look. But for some reason, they decided to jettison the gold pants at home (and only wore them once this season, in a road game finale at Carolina last weekend). But that's not what we'll be seeing today. Now…da Bears. Consistently one of the best looking teams in pro football. I actually prefer when the Bears go white/white (a look not seen since 2008), but the midnight navy/white/midnight navy is still top notch. There aren't many teams whose unis I'd pick over the Bears, and mono-black Saints sure ain't one of them
The Pick: Bears +10
_____
Cleveland Browns @ Pittsburgh Steelers
8:15 pm — NBC
Steelers are 6 point favorites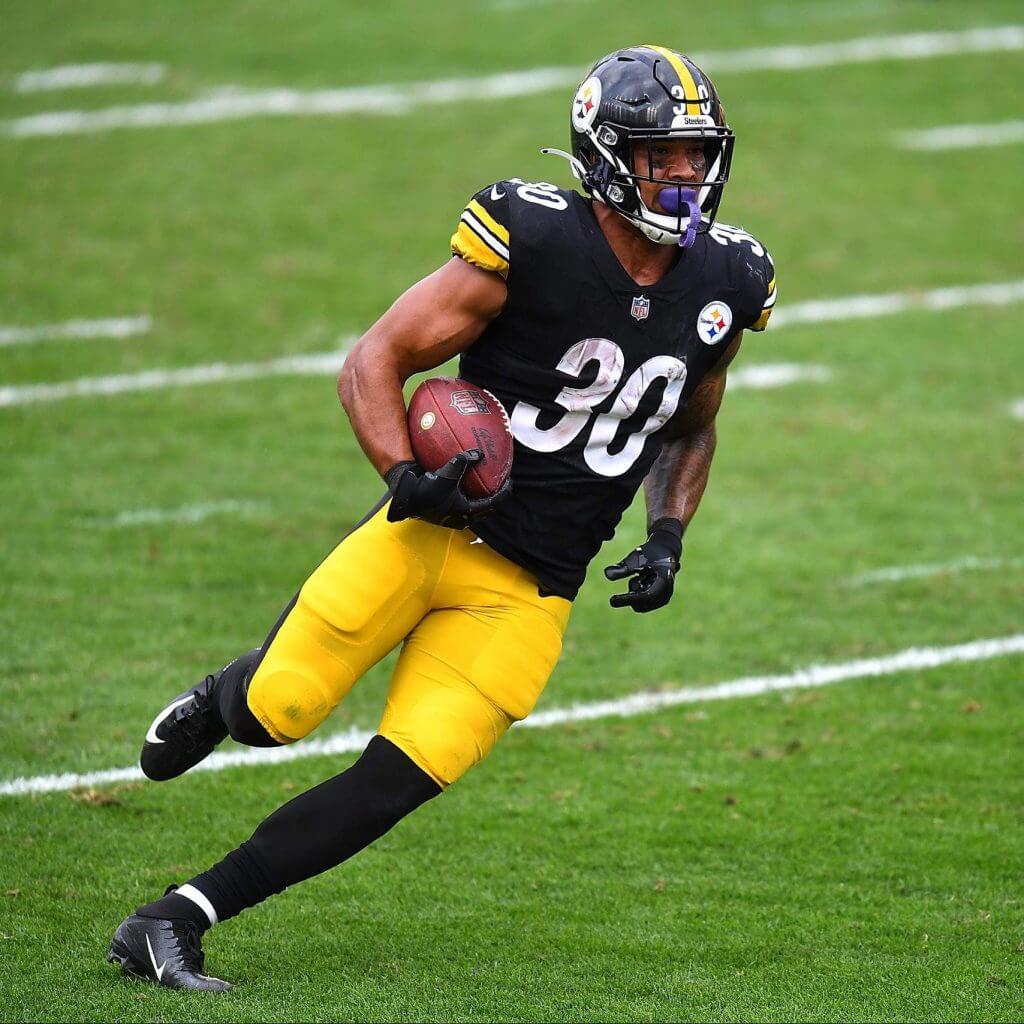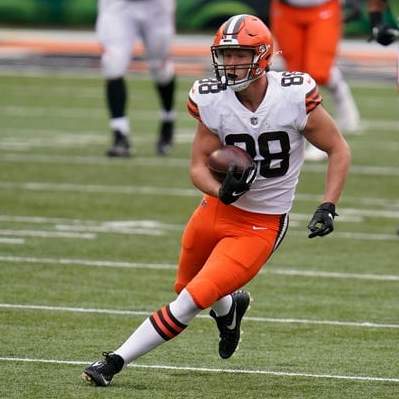 We close out Wild Card weekend with another top-notch uni matchup. The Stillers have been wearing this uni (which they changed in the 1997 season, going from university block to Futura condensed italic for their numbers) since 1968, and black and gold since their inception. It's a solid look, one worthy of six Super Bowl championships. Great color scheme, great history (well, since the Super Bowl era, anyway). Of course, the Browns went from having one of the worst uniforms in pro football back to one of the best this past year, when they dumped the clown suits. Any by and large, most of the uniform combos the Browns have worn this year have been stellar, especially with the orange pants. They've mixed and matched a lot this year — wearing white, brown and orange pants with the white jerseys. I really love the white/white and white/orange combos, and if they wear either one Sunday I would almost lean Clevo's way (brown pants just doesn't do it for me). It's a hard call, especially if we get a classic black/black/gold vs. orange/white/white game. It's not quite a coin flip, but I gotta go with the Stillers, in a close one. Update: The Browns will be wearing orange pants Sunday — that won't change my pick, but it will be a good looking game!
The Pick: Steelers -6
__________
And there you have it. Your picks based on the "better" uni. YMMV. Feel free to tell me I'm wrong.


TJ's Final Bowl Wrap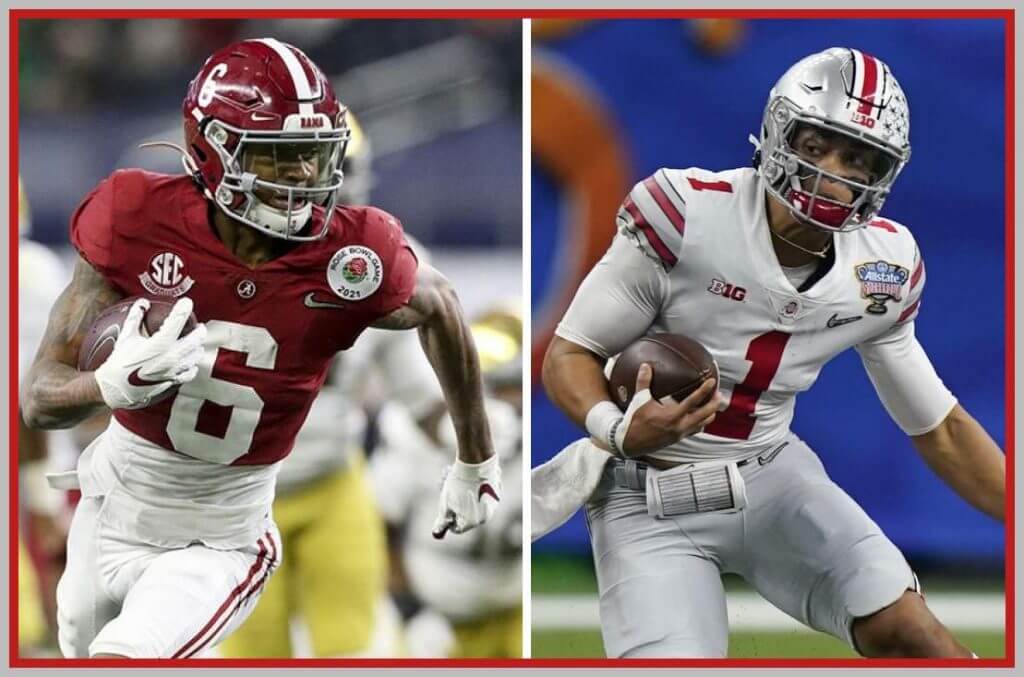 Weekend readers know that during the NCAA Football Season, every Sunday I and the "Sunday Morning Uni Watch" gang provide uni updates (and more) from the week's games, concluding with a final "Sunday Morning Bowl Wrap" at the end of the season. This past Sunday, we had our 2020-21 Bowl Wrap. Now, in normal years, not only does Terry Duroncelet, Jr. give us great weekend uni reports, he also handles all the bowl game summaries as well. But this was no normal year, and as such, TJ wasn't quite able to write up every Bowl game (I pinch hit for him on the final 8 bowl games last weekend), but Terry promised us he'd come through with those final games for this weekend, and he has come through with flying colors. So, without further ado, let us conclude the Bowl season with TJ's …
• • •
Sunday Morning Bowl Wrap
by Terry Duroncelet, Jr.
It may be a bit late, but I'm not one to give up so easily. Now that everything has died down, I can bring you the games that I couldn't cover last week. With that being said, a huge round of applause to Phil for the last-second save in the bowl wrap-up. Apologies for the late run, but nonetheless…
__________
From Friday, January 1st, 2021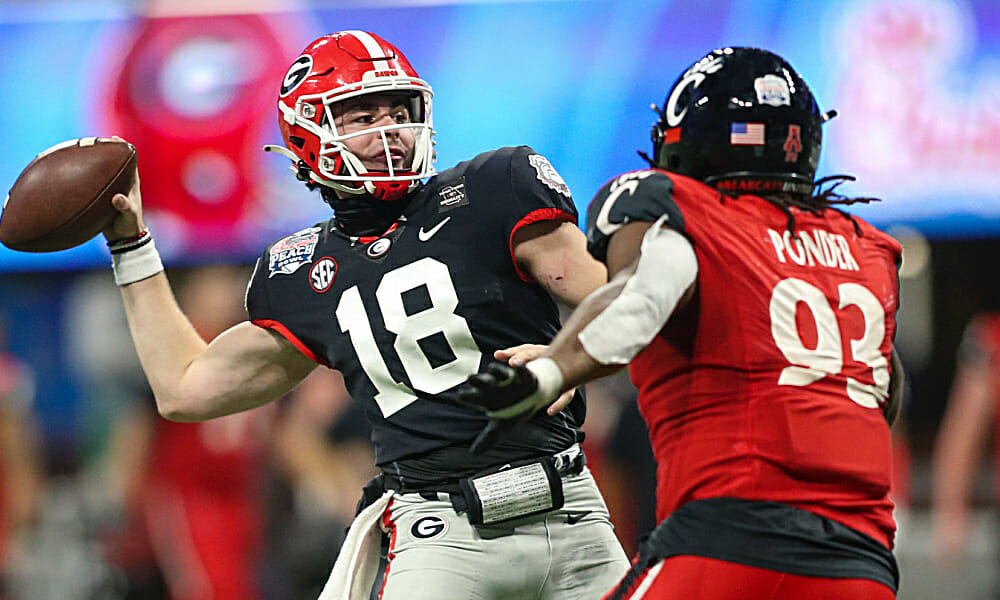 |Georgia vs Cincinnati| Happy New Year! Here's a whole lotta black and red. Like… A LOT of black and red. I have no words for what transpired in Atlanta last week. The proverbial body isn't even cold, the paint not yet dry, and we ALREADY have some tomfoolery at hand. Who thought this was a good idea? Welp, no sense in prolonging this. Here, we have the University of Georgia Bulldogs in red/black/silver (britches), and the University of Cincinnati Bearcats in black/red/red. Cincy fought valiantly, but the day was not to be had.
_____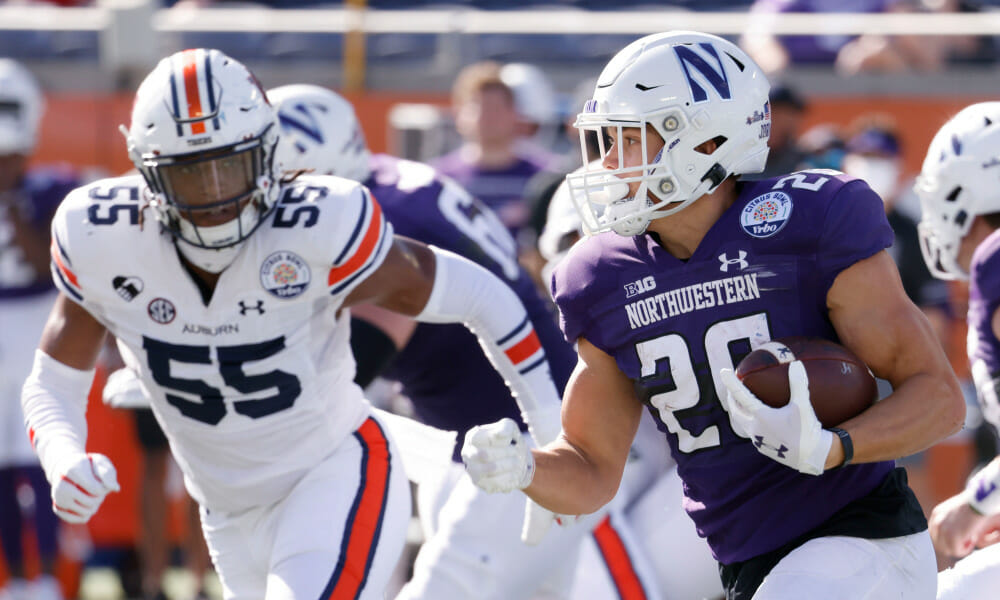 |Northwestern vs Auburn| I've always looked at January as an –understandably– cold and "white-feeling" month. This game is a decent visual depiction of that. Here, we have the Auburn University Tigers in all-white, and the Northwestern University Wildcats in white/purple/white. Despite the mostly-cool tones of the unis, the 'Cats must be feeling pretty warm right now.
_____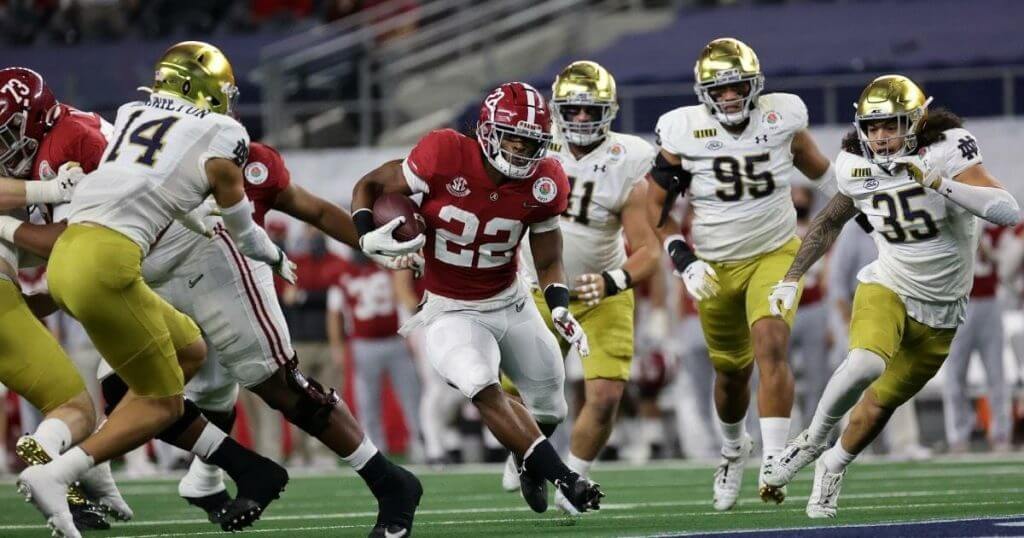 |Alabama vs Notre Dame| Normally, this is where I would go on about how the Rose Bowl is my favorite bowl game of all-time, I got to march the very field when I was 17, blah-blah-blah, but this time around, I want to introduce you (for those who aren't in the know already) to this Google Images search of the most unsatisfying ways to… well, do anything. This year's Rose Bowl has a similar energy, as it was an upper echelon of C U R S E D. For those not in the know, this year's contest was moved from its usual home in Pasadena, CA to Jerryworld in Alren Arlington, TX due to the COVID-19 situation in the State of California. If I'm not mistaken, this is only the second time in this bowl game's history that it was played outside of California, and while I completely understand and support the move for the sake of not contributing to the spread, it would've been nice to have it OUTDOORS, like in the neighboring Cotton Bowl Stadium in Dallas. I'm sure there were logistic reasons as to why they couldn't, but a -42°F NYD in Southern California (HA!) wouldn't have been anywhere near as cold as this game looked. It just wasn't the same. It's such a shame, too: this was a matchup of storied programs with solid uniforms (although the inverse would've been a little better IMO), and the fact that the aesthetic experience was nerfed by unfortunate circumstances is sobering, and not in the best way. But enough of me being a downer, we got teams to cover. On one side of the ball, we have Tuscaloosa's finest, the University of Alabama Crimson Tide in crimson/crimson/white (would they have it any other way?), and on the other, we have South Bend's own University of Notre Dame du Lac Fighting Irish in gold/white/gold. Notre Dame's gameplay did not match the luster of their helmets (still the best in college football), as they only managed two touchdowns against Bama, the latter of which came in the 4th quarter. The Crimson Tide may have emerged victorious, but the real victory will be when TGDOTA returns to its rightful, sunny home. Let's all do the real work to make that happen.
_____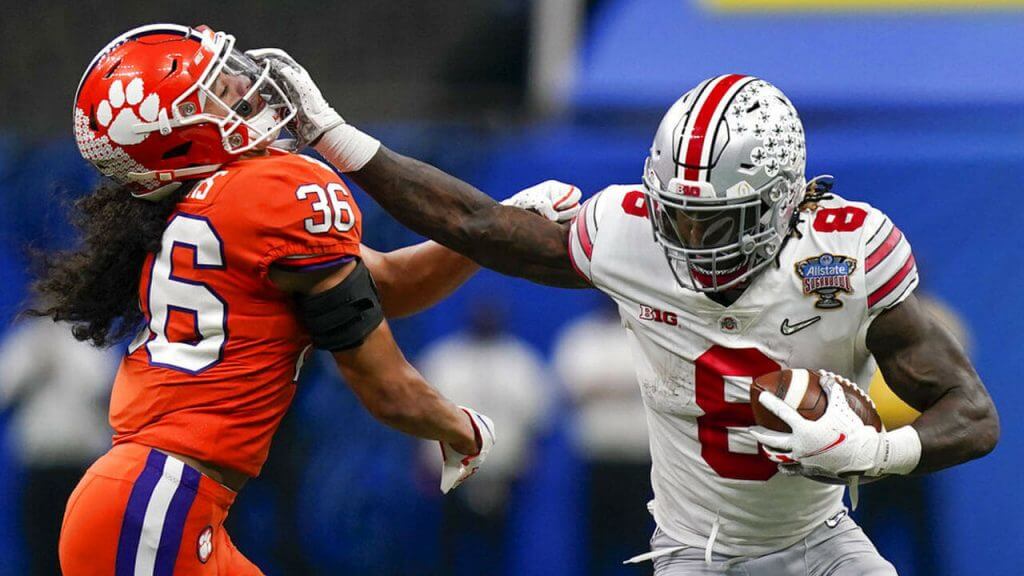 |Ohio State vs Clemson| This game (like the many before it) was quite the looker. Here, we have the Clemson University Tigers in all-orange, and THE… just THE, in grey/white/grey, but not their usual road look. These were throwbacks. For those eyeing the 2,456 quillionth edition of Alabama v. Clemson, it ain't happening.
__________
From Saturday, January 2nd, 2021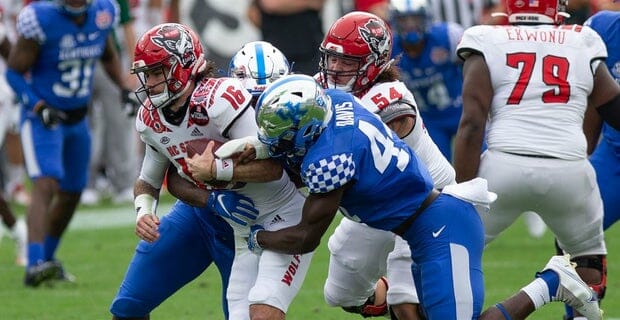 |NC State vs Kentucky| And so, we've come to the last 4 games of the season. Up first, we have the University of Kentucky Wildcats in chrome/blue/blue, and the North Carolina State University Wolfpack (one word) in red/white/white.
_____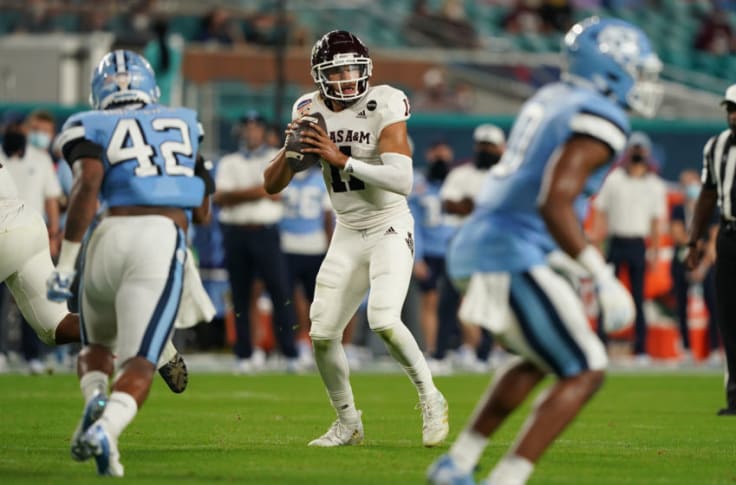 |Texas A&M vs North Carolina| The University of North Carolina at Chapel Hill Tar Heels wore their amazing throwback uniforms (in all of their block shadow numbered glory) against the Texas A&M University Aggies, who wore maroon/white/white. A simple, but effective game. One that looked promising, but then aTm pulled away in the 4th quarter by a good margin on the way to victory.
_____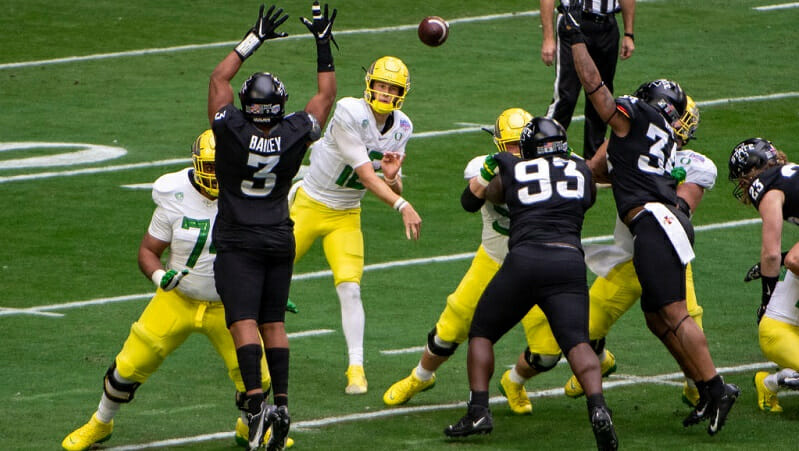 |Oregon vs Iowa State| Can you believe we're only into the second day of the new year, and we're witnessing something that seems otherworldly: Oregon looking normal next to their opponent. The University of Oregon Ducks wore yellow/white/yellow (with actual school colors, to boot!), and their opponent –the Iowa State University of Science and Technology Cyclones– wore all-black. This matchup conflicts me. On the one hand, it scores high marks in regards to contrast, and like I've said about a thousand times at this point, Iowa State has one of the better BFBS uniforms that I've ever seen. But on the other hand, I know it's not right. AUGH, I shouldn't like this, but… ya know what, let's just move on. Oh, and Iowa State won.
_____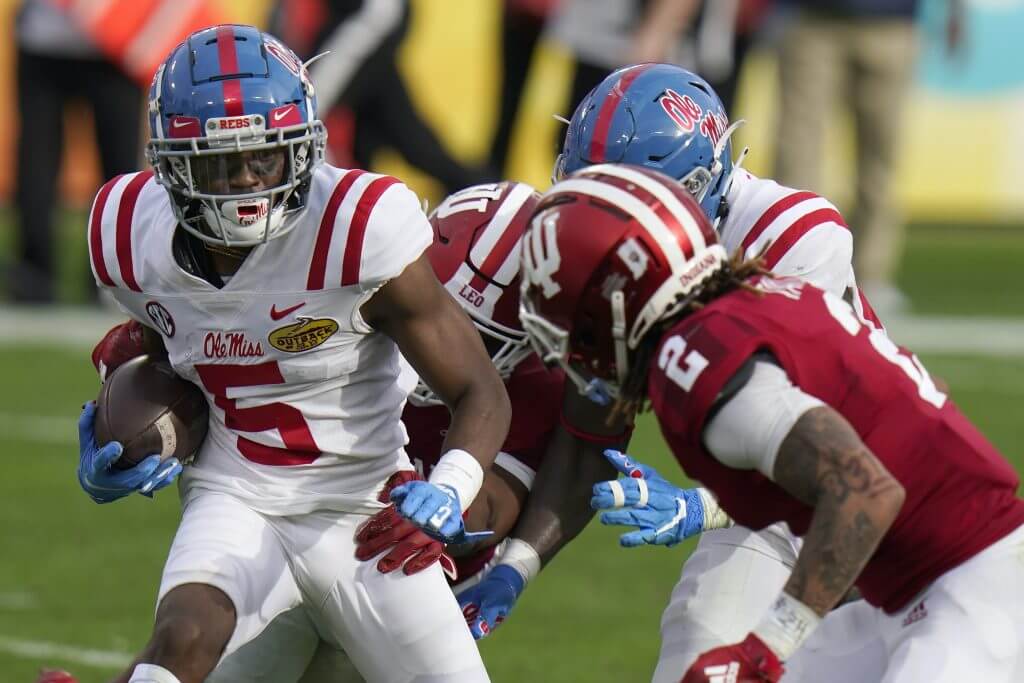 |Ole Miss vs Indiana| Another simple, but effective viewing. Here, we have the University of Mississippi Rebels in light blue/white/white (those helmets will never grow old), and the Indiana University Hoosiers wore crimson/crimson/white. This game reminds me of these uni concepts I did back in February of 2012, although I've since forgotten the context.
__________
And so, after a long season of trials, tribulations, ups, downs, and just about everything including the kitchen sink, the 2020 college football season comes to a close. I want to thank you all for sticking around and reading, despite all of the stress, spelling errors, and everything. I also want to give a huge thank you to Blaise D'Sylva, who has been nothing shy of diligent, clutch, and –in the words of the people– a real one. Thank you for all that you do. And lastly, a MONUMENTAL thank you to Phil, who always encourages me to do my best, puts up with my long-winded rambles even though he tells me to not go crazy, for coming through last week in the wake of me being late with my piece, and for being a real friend. I don't know what the future holds at this moment, but one thing's for certain, wherever there's a shiny object posing as a team's helmet, or there's a rainbow-esque spectacle for the eyes, I'll be there to write about it. Thank you all, and as always, I'll see you in eight months.
• • •
Thank YOU, TJ! In what was a very trying season (for myriad reasons), you always came through with aplomb! Look forward to doing this all again for the 2021 season. Readers, please give TJ a note of thanks in the comments!!!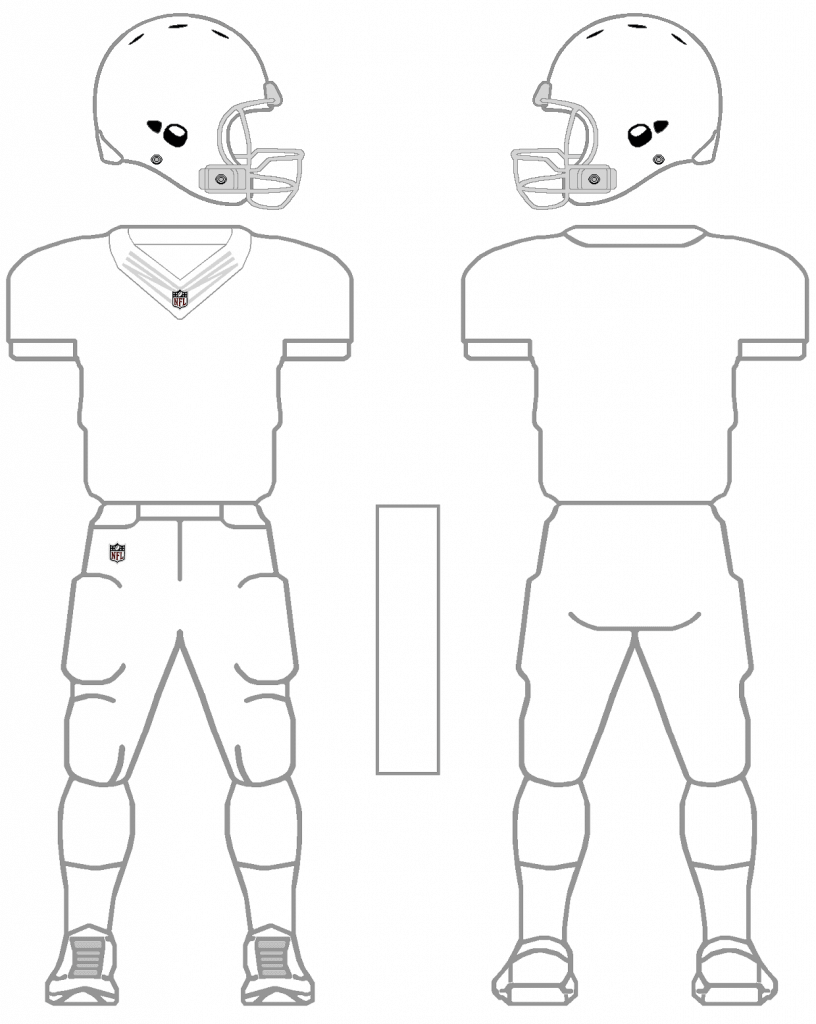 Uni Concepts & Tweaks
Time for more Uni Tweaks from the UW readership.
I hope you guys like this feature and will want to continue to submit your concepts and tweaks to me. If you do, Shoot me an E-mail (Phil (dot) Hecken (at) gmail (dot) com).
• • •
Today's set of concepts come from John Elbertson, who sent me this on Christmas Day, and are for Rutgers Football.
He writes,
How's it going Phil?

Here's a concept I've been working on for Rutgers football. I was going for a traditional yet modern look, with helmet stickers and a black alternate that isn't mono-black.

Merry Christmas, talk to you soon.

– John Elbertson
__________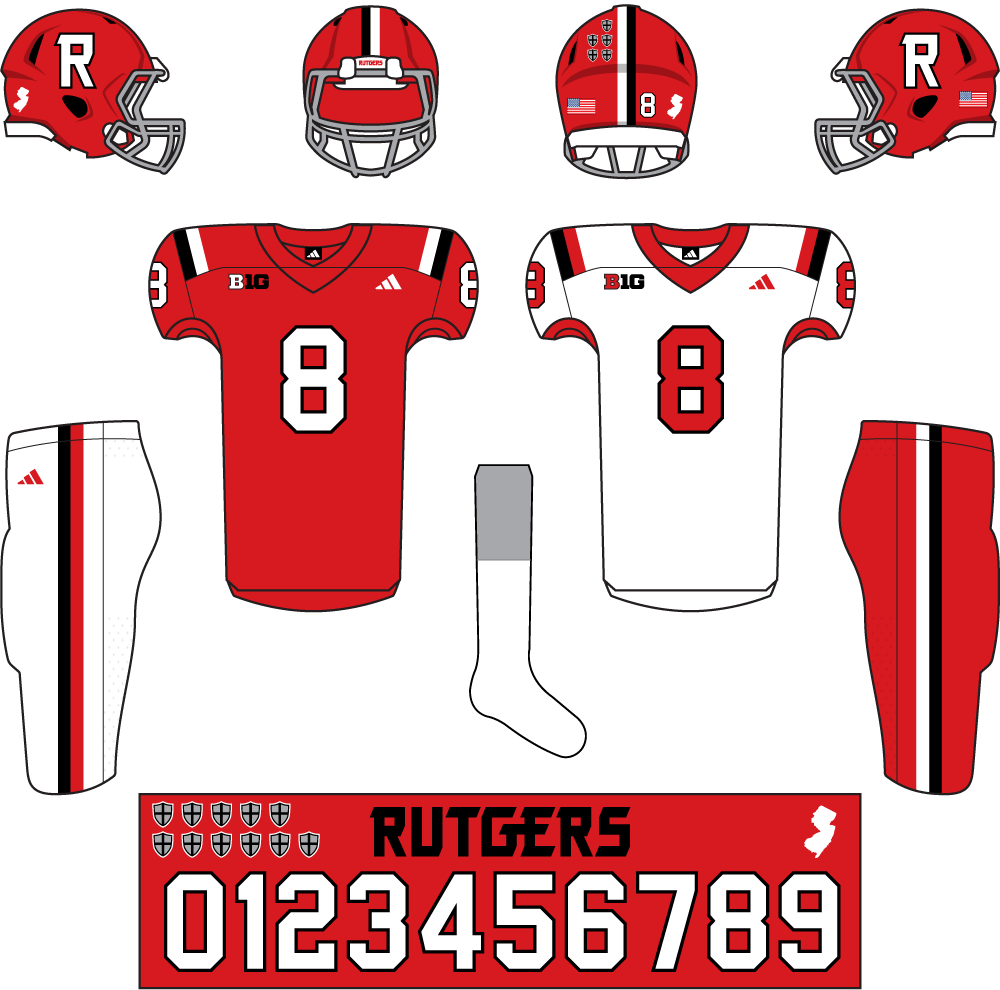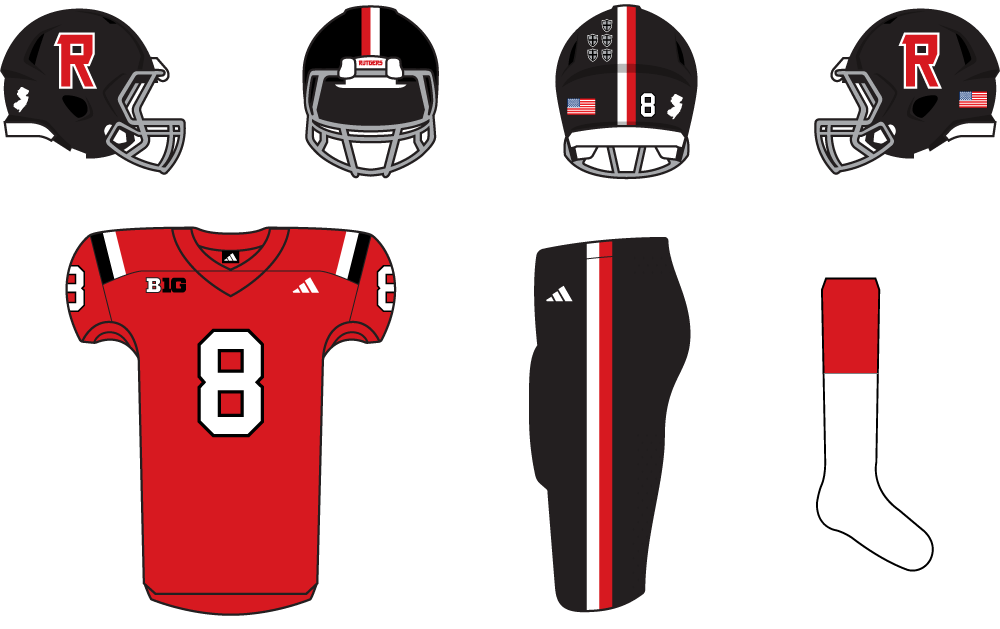 • • •
Thanks John! Belated Merry Christmas to you too.
OK readers (and concepters). If you have some tweaks or concepts, shoot 'em my way with a brief description of your creation and I'll run 'em here.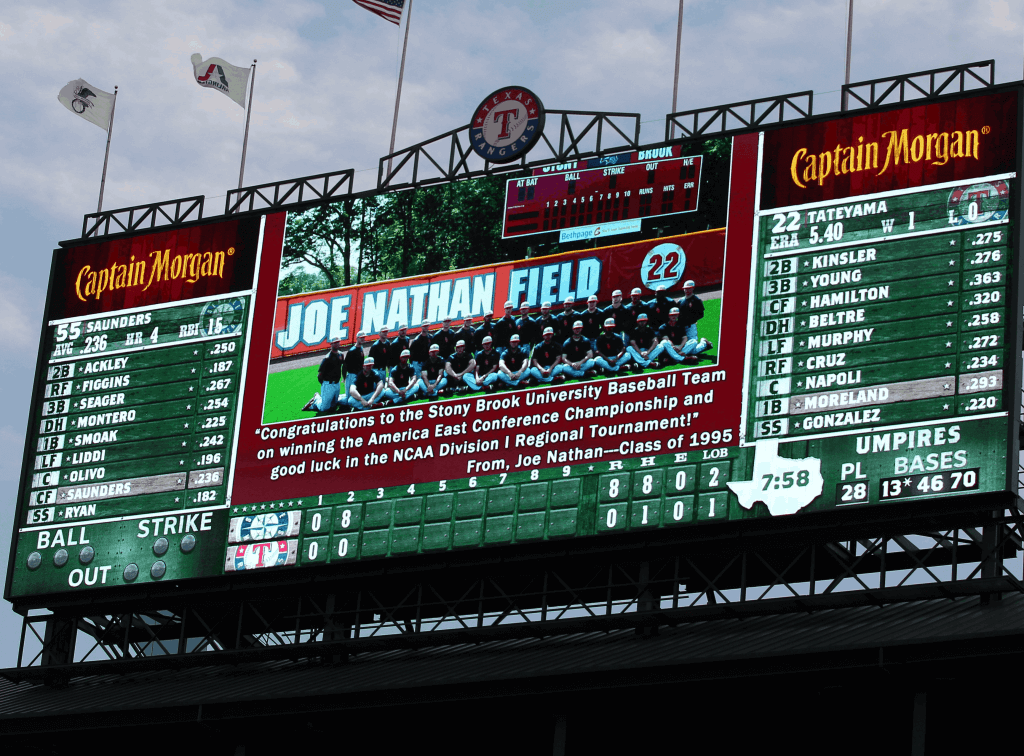 Guess The Game…
from the scoreboard
Today's scoreboard comes from Jacques Straw.
The premise of the game (GTGFTS) is simple: I'll post a scoreboard and you guys simply identify the game depicted. In the past, I don't know if I've ever completely stumped you (some are easier than others).
Here's the Scoreboard. In the comments below, try to identify the game (date & location, as well as final score). If anything noteworthy occurred during the game, please add that in (and if you were AT the game, well bonus points for you!):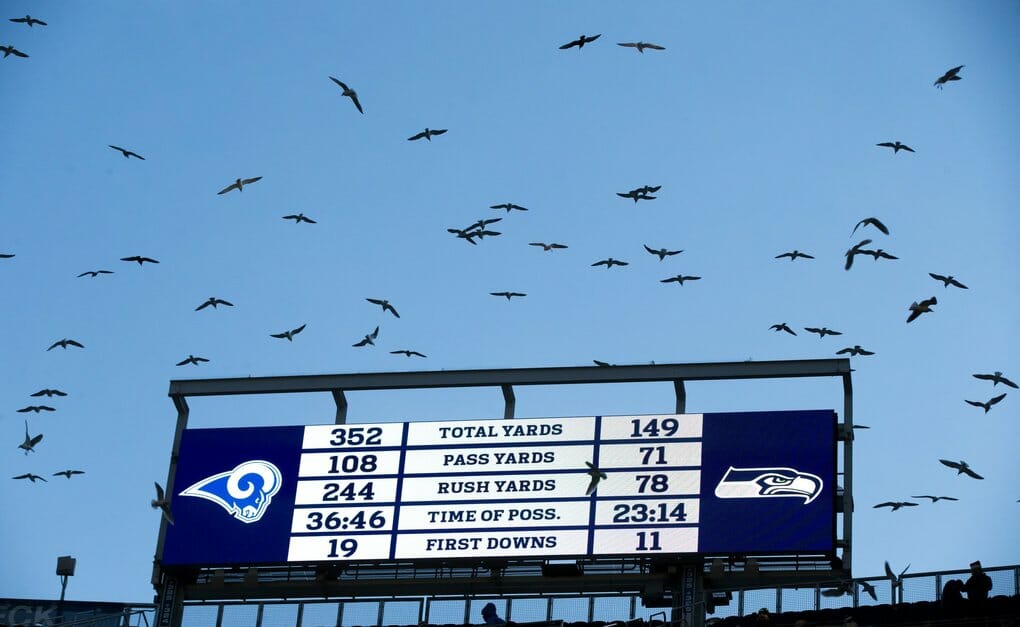 Please continue sending these in! You're welcome to send me any scoreboard photos (with answers please), and I'll keep running them.


The Ticker
By Anthony Emerson


Baseball News: In 1990, Pirates C Don Slaught wore a flapless batting helmet (likely part of his catcher's gear) with a definitely-not-regulation "P" logo on it. Writes reader Neal Dorfman "[N]one of the images I found of other Pirates players that season feature this look. In fact, most photos of Slaught from his Pittsburgh days are in the typical helmet. Unfortunately, don't have any info on why this version appeared, especially since he was acquired by the Bucs in December – so no mid-year excuse." Faaaascinating. Does anyone know why Slaught had the non-regulation logo on his helmet? … The Mets' sleeve logo has undergone quite a few changes over time, likely due to manufacturing oversights. Although this one from 1998 is pretty inexcusable. … Here are some great screengrabs of Tommy Lasorda wearing the mono-yellow of the 1970s Albuquerque Dukes. … A group of petitioners are asking the MLB to further extend protective netting around ballparks.

Hockey News: The Athletic has an article (paywalled) about NHL helmet ads, and a key quote from one unnamed team executive that will have you reaching for your barf bags — "I would love to add to our inventory, and I think we can do that with a jersey patch without disrupting the integrity of the jersey." (from Matthew Walthert). … The Bruins pranked new captain Patrice Bergeron by first announcing LW Brad Marchand as captain, even making up a Marchand jersey with the captain's "C". … Speaking of, here's our first real-life look at the entire Bruins' Reverse Retro uni. Drop-dead gorgeous (from Jeff Israel). … The Canadiens have unveiled their Reverse Retro schedule (from Michael B. Engle). … Since December, the Finnish Liiga has been requiring all players to wear full face shields as an anti-COVID measure (from Ken April). … The Wild and Hurricanes have announced their helmet advertiser.

NBA News: Jazz F Bojan Bogdanović is wearing a brace to protect his right wrist after suffering a ruptured ligament in that wrist during last season (from Mike Chamernik).
.

Soccer News: The Chicago Fire are planning on unveiling a new crest in 2022. And yes, you're right: they just unveiled a new crest in 2019, but everyone hates it so they're getting rid of it (from multiple readers). … MLS is extending the "pilot program" where teams can sell ad space on the right sleeve another two years, to 2025. Doesn't sound like it's much of a "pilot program" anymore (from @metspolice). … English football pundit and former player Gary Lineker noted that the average kit number of Aston Villa's players during yesterday's FA Cup match against Liverpool was an astoundingly high 55.3, and suggested it may be a record for the competition. A reply indicated that it was Liverpool themselves who set the record last season against Shrewsbury Town.

Grab Bag: Burger King is bringing back its retro logo as part of a total rebrand (from John Cerone). … General Motors and Kia both have new logos (from Michael Cooperman). … Florida women's volleyball appear to have adopted sleeveless jerseys — women's volleyball uniforms tend to have sleeved jerseys, while men's volleyball teams go with sleeveless (from Scott Kaplan). … The New York Times has an article on the CIA's rebrand (from Adam Herbst). … Tennis player Dominic Thiem has a new personal logo (from Mark A. Brieve). … If you were looking at pictures of Wednesday's riot at the Capitol and wondering why Capitol Police officers had striped tape on their sidearms, wonder no more.


And finally… that's it for today. Hope everyone has a good Saturday — enjoy the full slate of NFL games today!
RIP, Tommy Lasorda.
This will never not be funny…
Peace,
PH