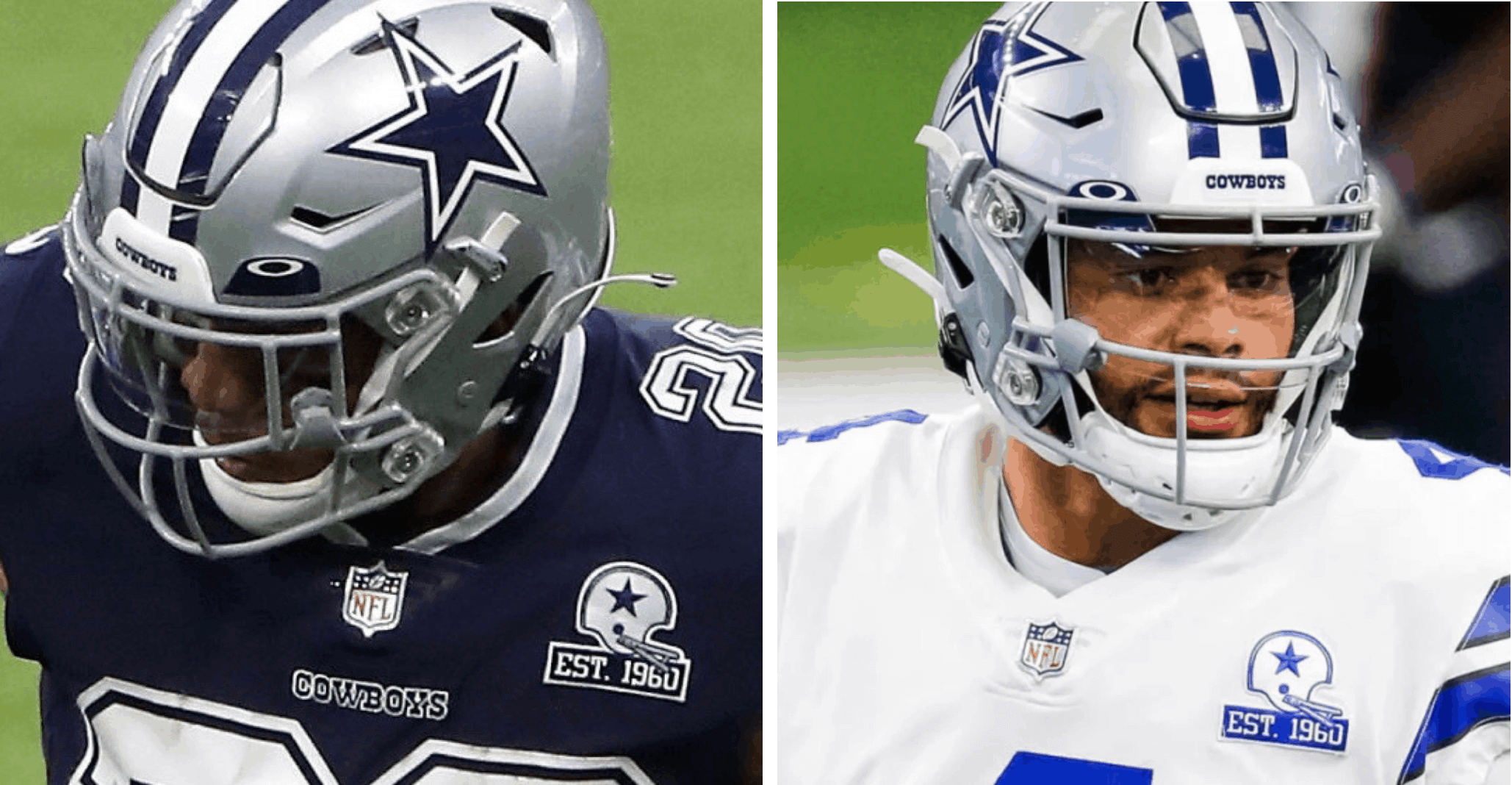 For all photos, click to enlarge
Good morning, and happy autumnal equinox! Autumn is my favorite season and "autumnal" is my favorite adjective (I like how the silent "n" suddenly gains a voice), so this is a good day.
Now then: As I was putting together yesterday's Monday Morning Uni Watch post, I received a note from reader Marshall Doig, who noticed something that nobody else had picked up on: It looked like the Cowboys were using two different 60th-anniversary patches — one with navy graphics, to go with the team's navy jersey (worn for Week One), and one with royal graphics, to go with the white jersey (worn for Week Two).
The patch colors certainly look different in the two photos shown above, right? But it also looks like the helmet star and striping are darker with the navy jersey, lighter with the white jersey. Obviously, Dallas has only one helmet design. So if the helmets look different in the two photos, it must be due to the lighting or the exposure or something along those lines, which could also affect our perception of the patches. In short: Photo evidence can be tricky, especially when dealing with something as notoriously fickle as the Cowboys' various shades of blue.
So I emailed a Cowboys rep. While I was waiting for a response, I spent more time than I'd like to admit poring over additional photos from the team's first two games. As I suspected might be the case, the results were inconclusive, and at some points even confounding. For example, take a look at these two photos from Week One: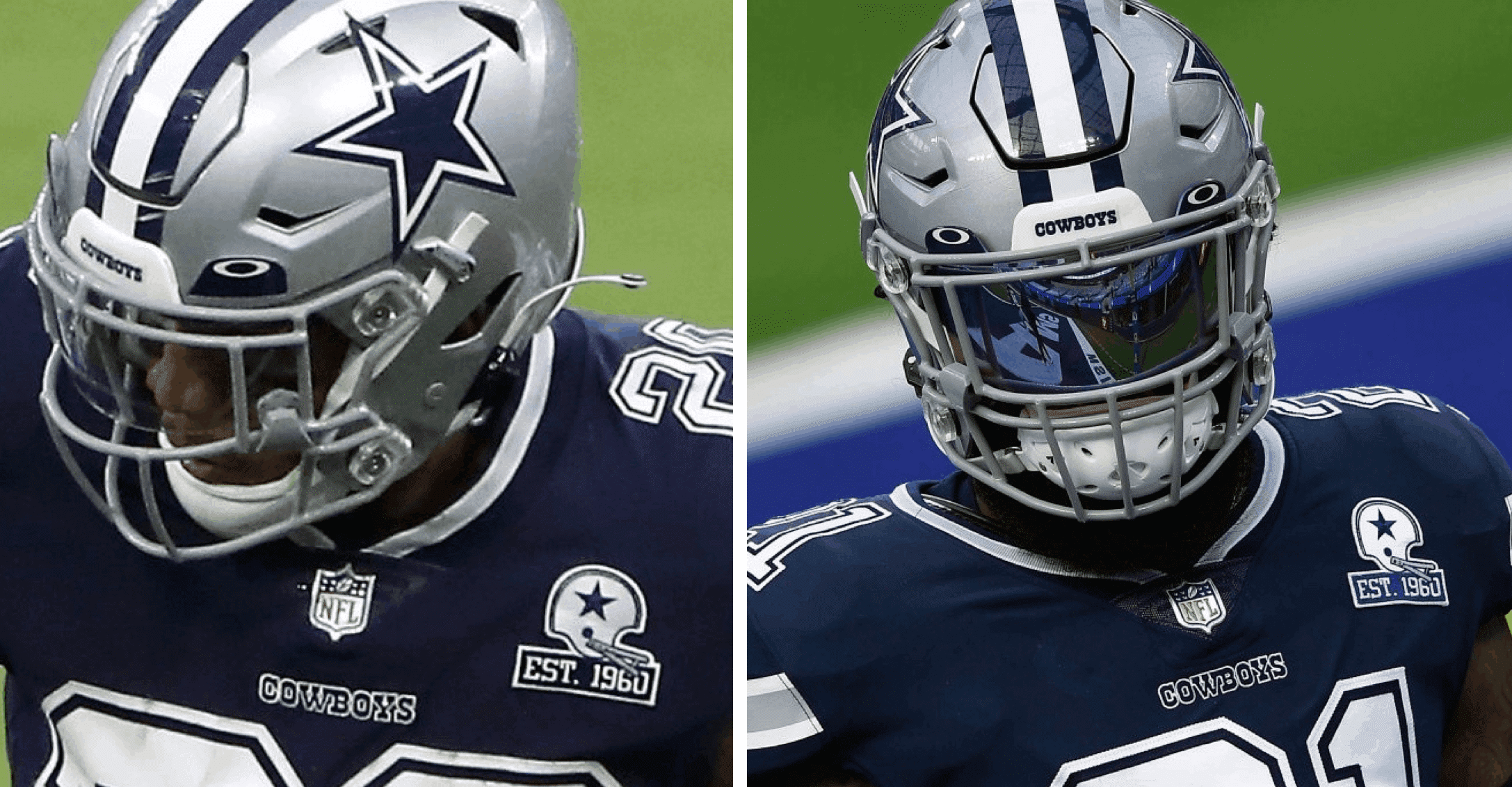 In the photo on the left, all of the blue graphics on the patch seem to match the color of the jersey. But in the photo on the right, the "Est. 1960" bar definitely looks lighter than the jersey. (Also, the helmet on the patch on the left looks silver while the one on the right looks white, but let's stick to the shades of blue for now.)
Similarly, here are two different photos of Cowboys quarterback Dak Prescott from this past Sunday: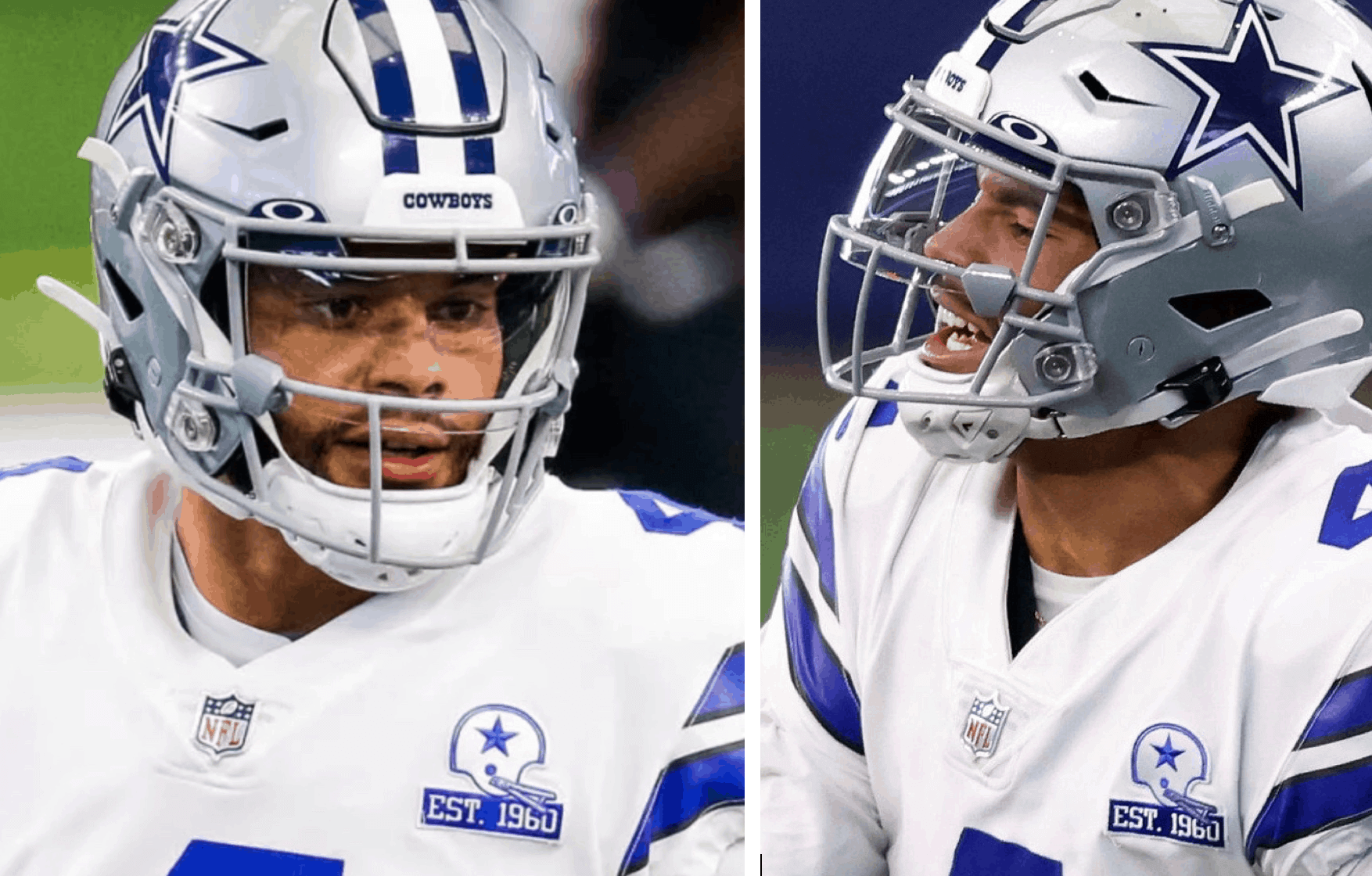 In the photo on the left, the entire patch appears to have royal blue graphics. But in the photo on the right, the "Est. 1960" bar appears darker. Obviously, they can't both be right, since these are photos of the same player in the same game. Just goes to show how light, reflection, and even things like embroidery thread glossiness can affect stuff like this.
After a bit I heard back from the Cowboys rep, who confirmed that they are indeed using two different patch designs for the two different jerseys. As it happens, they aren't scheduled to wear the navy jerseys again this season anyway (although they could conceivably end up wearing them in the playoffs), but I'm assuming they'll use the navy patch with their Color Rash uni on Thanksgiving, since that that design features navy numbers and trim.
Also! The Cowboys rep confirmed that the team has indeed adjusted the shade of its silver-blue pants — a possibility that I explored a bit in yesterday's post. "We switched the pant color a bit to the 'Cowboys Star Blue' — the name of the dye lot on the fabrication of the pant," he said. "We updated the dye lot for 2020 to have more blue in the color, since over the last few years it had become more greenish than the blue/green tint it originally had."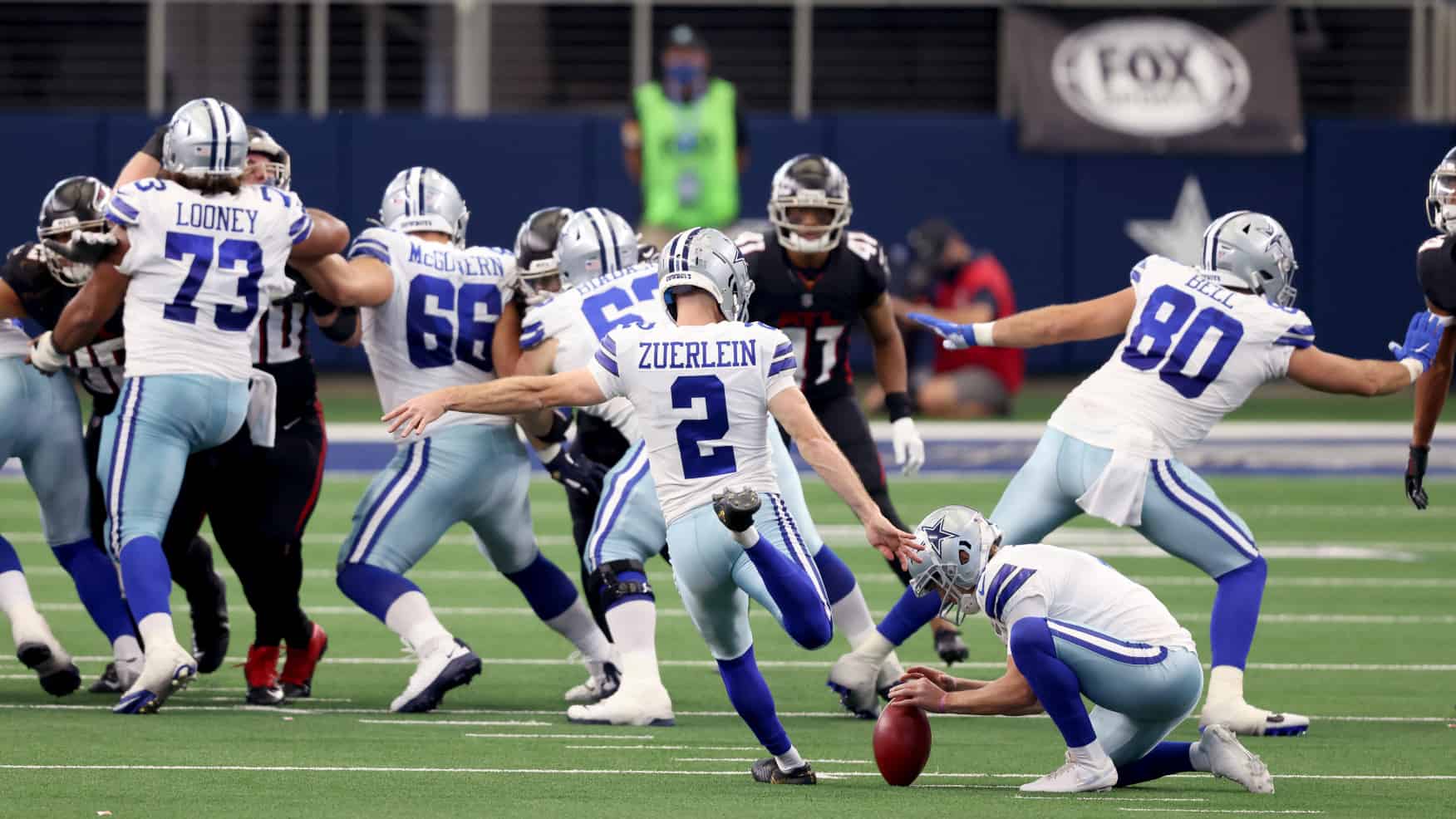 Interesting that the dye lot shifted over the years — that would seem to be an(other) indictment of Nike, right? Also interesting that the team didn't announce the color shift — or, for that matter, the separate patch designs — but maybe that's the kind of information that isn't making the cut when the team's staff is busy with pandemic-related preparations.
Of course, it would be nice if the Cowboys could simply wear one consistent shade of silver on all of their pants and their helmet, but that's another battle for another day. For now, at least the people who thought the pants looked different on Sunday can be assured that their eyes weren't playing tricks on them.
Meanwhile, as long as we're talking about the NFL and patches: I finally heard back from the Chargers, who provided me with the digital design that was used for the inaugural-season stadium patch they wore on Sunday: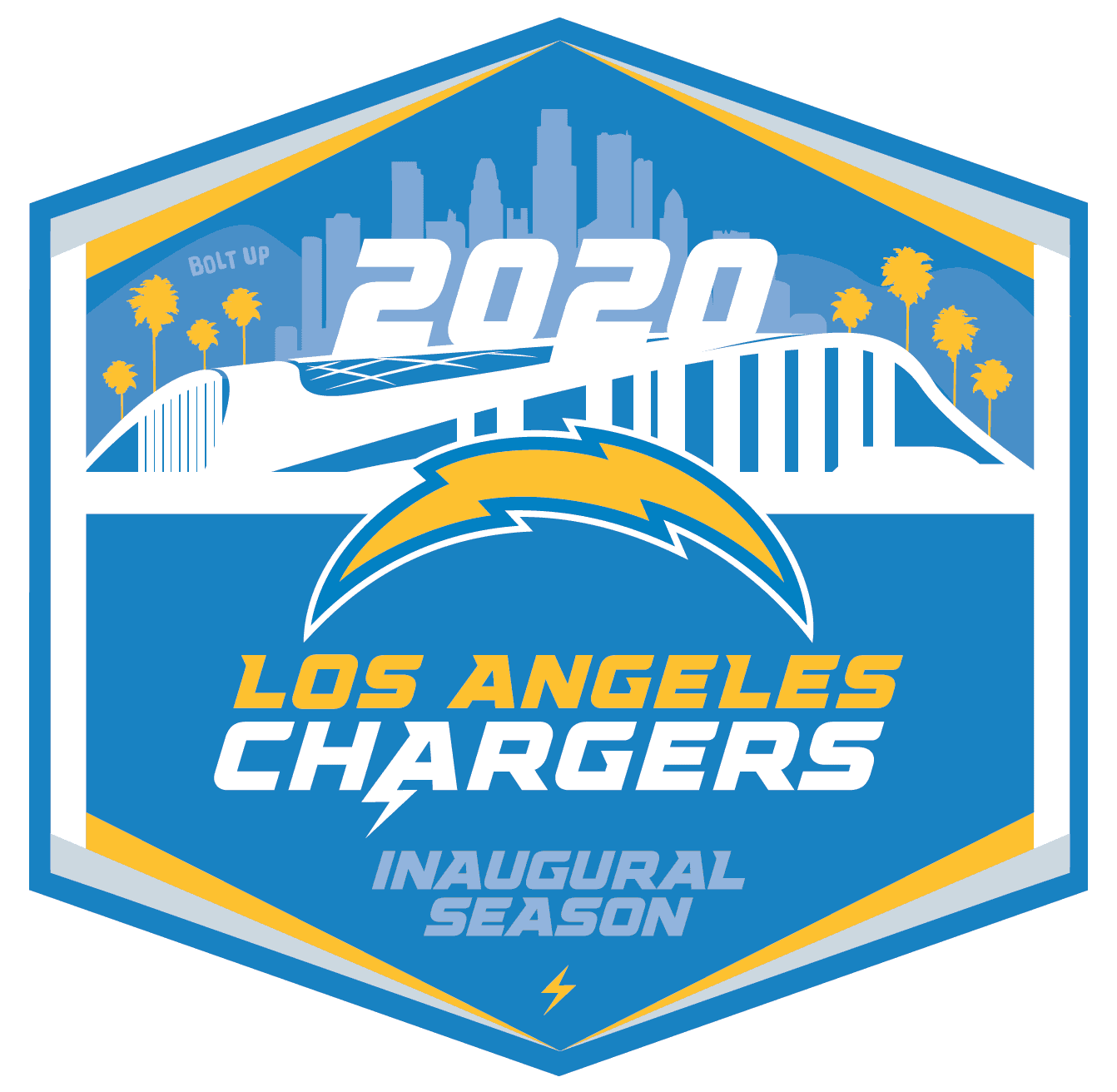 A team spokesman confirmed to me that the patch was only for the home opener and will not be worn again.
(My thanks to Marshall Doig, whose eagle-eyed patch observation made today's post possible.)
• • • • •
• • • • •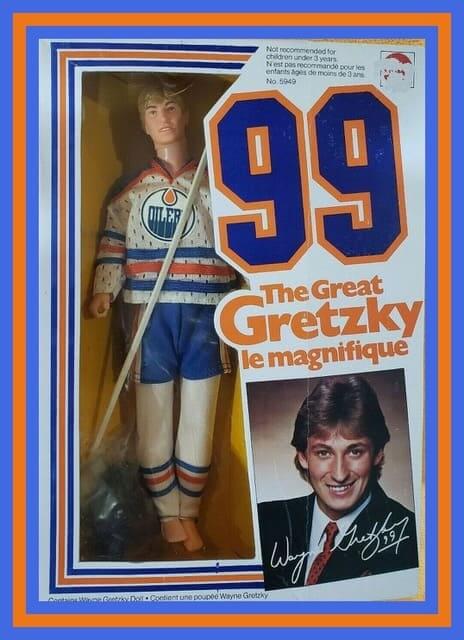 Collector's Corner
By Brinke Guthrie
Follow @brinkeguthrie    
When your nickname is the Great One, you open yourself to all sorts of marketing possibilities. Case in point, this 1983 Wayne Gretzky Action Figure Doll from Mattel. As it says on the box, le magnifique! It looks like Wayne's never been removed from the box so his hair is still perfect, and comes with his own stick. Looks like they used real jersey fabric for the jersey, too!
Now for the rest of this week's picks:
• Great artwork on this 1970s box for Fleer NFL Football Patches. It's so evocative of the period with the multi-colored silhouettes.
• I've seen plenty of officially licensed waste baskets on eBay, but I don't recall seeing one with a basketball backboard, like this one for the Chicago Cubs. I'd be careful if you're bidding on it, though, because they tend to be in very rusty condition on the inside.
• For the young New England Patriots fan who has everything; your very own 1980s Patriots BMX bike kit.
• The TV Quarterback is some little thing that hangs on the side of your armchair and holds your remote and your TV Guide. (What about your favorite gameday beverage? Need a spot for my cold Yoo-hoo!) This ad features the Cowboys and the Niners, so I really don't know what's in the box.
• This Lou Gehrig Hall of Fame Collector's Statue dates back to 1963.
• Here's another Bronx Bombers item: This vintage New York Yankees seat cushion caught my eye because, even though I don't drink and have no loyalty to Miller, I've always thought the name "High Life" and slogan "Champagne of Beers" were great. 
• Here we have a Detroit Tigers snowman from 1968. I guess this would hang on the Christmas tree!
• This vintage New York Giants cereal bowl would be a nice fit at Uni Watch HQ! And here's one for Jets fans too.
• Speaking of the Giants, this 1970s NFL glass includes the Giants "disco NY" logo.
• Check out this 1946 roulette wheel baseball game! The instructions say "Poosh-M-Up Triple Play." You also get a copy of "Pro-Base Ball Official Rules."
• Here's a 1980s "door hanger" for the Sacramento Kings that emphatically states to anyone in your house (especially your mom, who might "tidy things up" a bit), "Don't Bother Me. Don't Touch Anything! I Like My Room This Way!"
• • • • •
• • • • •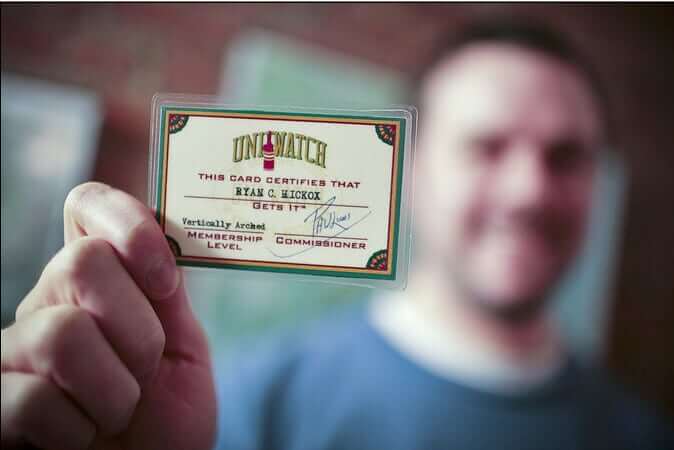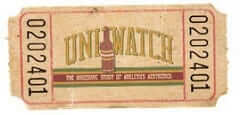 ITEM! New membership raffle: Reader Collin Lehman recently won a membership raffle and has generously paid it forward by purchasing a membership for me to raffle off. He's asked that this raffle be open only to essential workers, first responders, and others who've continued working in public during the pandemic.
This will be a one-day raffle. To enter, please send an email that describes the type of work you do to the raffle address. One entry per person. I'll announce the winner tomorrow.
Meanwhile, the winners of yesterday's raffle are Rodney Hartwig and Graham Block, who've each won a set of three Uni Watch Coasters. Congrats to them, and my repeated thanks to reader Max Weintraub for sponsoring that one.
• • • • •
• • • • •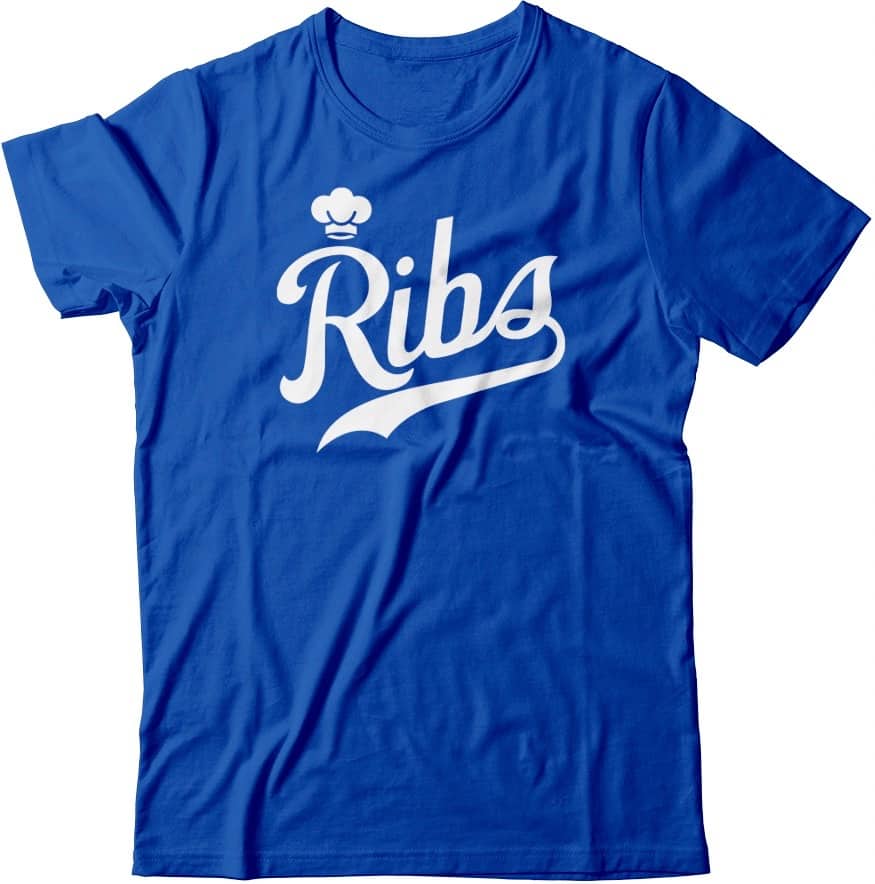 Click to enlarge
ITEM! Theoretical update: Our theoretical menu has a new addition — Ribs!
Wouldn't it be fun — just, you know, hypothetically — if this shirt actually existed and was available for purchase? If you agree (about this or about any of the other theoretical shirts), shoot me a note and we'll have a theoretical discussion.
• • • • •
• • • • •
The Ticker
By Alex Hider

Baseball News: Reds 1B Joey Votto wore a team clubhouse employee shirt during Sunday's postgame interview. Votto says clubhouse staff presents the shirts to players who have been with the team for 10 years, and he and former Reds P Bronson Arroyo are the only ones who have received one (from Mitch Cumstein). … White Sox P Jimmy Cordero rolled up the sleeve on his pitching arm last night (from David Nakoneczny). … Brian Bennett's wife found an old photo of her grandfather playing for the Unity Lodge #736  of the Independent Order of Odd Fellows in the early 1900s. Check out the boys in front wearing "mascot" jerseys! … The Red Sox had a jersey giveaway yesterday but advertised it with an older, Majestic jersey (from Matt Rashford). … Grayson College, a JuCo in Texas, has new logos commemorating their national championships.

NFL News: Colts LB Darius Leonard threw his gloves into the crowd after Sunday's game — but he didn't realize his wedding ring fell off inside his glove. Luckily the fan spotted the ring, and it's on its way back to Leonard (from Mike Chamernik). … We had previously Ticker-reported that Steelers C Maurkice Pouncey had decided not to honor East Pittsburgh police shooting victim Antwon Rose Jr. on his helmet. He instead chose to honor fallen police officer Eric Kelly on Sunday (from Tim Dunn). … Speaking of the Steelers, S Minkah Fitzpatrick wants to use his "My Cause, My Cleats" shoes to showcase "positivity through artwork," so he's holding a fan design contest and will pick his favorite design (from Jerry Wolper). … NOLA.com briefly ran a box score online Monday that mistakenly used a Cardinals logo in place of a Raiders logo. "Obviously done by a disgruntled Oakland fan," Kevin McLaughlin said. … Bills QB Josh Allen has his own cereal, Josh's Jaqs. The box features him in a logo-less, generic version of Buffalo's uniforms (from Devin Babcock). … According to the Broncos Uni Tracker, Denver has the most wins and highest winning percentage in navy blue since adopting their current uni set in 1997. … Interesting chart shows how far away each team's nominal city hall is from its NFL stadium. … Saints DL Cameron Jordan's captaincy patch was coming loose from his jersey during last night's game against the Raiders. … The NFL has fined three head coaches — Denver's Vic Fangio, Seattle's Pete Carroll and San Francisco's Kyle Shanahan — $100K apiece for not wearing masks this past weekend.

College/High School Football News: Air Force unveiled their newest alternate set, which honors the Tuskegee Airmen. … New Jackson State football coach Deion Sanders was introduced yesterday with a team-branded blazer and mask (from Ignacio Salazar). … Kentucky LB Chris Oats will miss the season with an "undisclosed emergency." Coach Mark Stoops says the team will rotate his No. 22 among his teammates to honor him for the rest of the season (from Josh Hinton). … Syracuse shared new photos from inside the Carrier Dome, where its new self-supporting roof is nearly complete (from @PhillyPartTwo). … The field at Lockney High School in Texas is marked for both six-man and 11-man football, presumably so it could play host to neutral-site playoff games in both sports (from Eric Maddy).

Hockey News: New third uniforms for the Maine Mariners of the ECHL (from Wade Heidt). … New pad set for Alaska-Anchorage G Brandon Perrone (from Travis Ward). … Couple of design concepts for the Columbus Blue Jackets, a club that could probably use a makeover (from @Z89Design). … Stanley Cup Finals observation from @Kurzy17: "Four players from the Stars (Tyler Seguin, Jamie Benn, Alexander Radulov, John Klingberg), and one player from the Lightning (Alex Killorn) are wearing Easton E400 helmets. Easton's hockey wing was bought out by Bauer in 2016 and no longer pays the NHL's licensing fees. The uni-worthy aspect of this is that Killorn's helmet has been rebranded with the Bauer logo, while Dallas players' helmets are unbranded."

Basketball News: Reynolds High School in North Carolina renovated its playing surface and changed its floor design (from James Gilbert).

Grab Bag: The wall art in the dojo on the Netflix series Cobra Kai features some kerning issues (from Timmy Donahue). … Also from Timmy: Taiwan is holding a vote to determine the logo it will put on packages to identify domestic pork products.
• • • • •
[adrotate group="2″]
• • • • •
Click to enlarge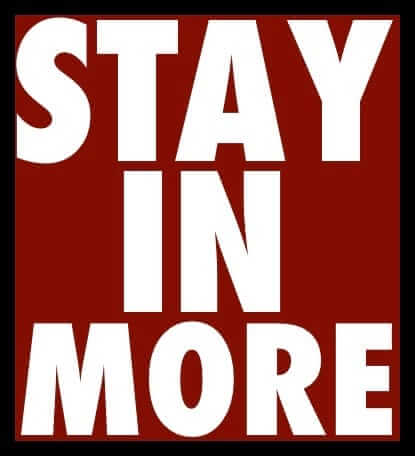 What Paul did last night: Yesterday was my half-birthday. I declined Mary's offer to bake me half a cake, but we haven't had much to celebrate around here, so we got a 40-ouncer for last night's Pandemic Porch Cocktails™ (it just felt a bit more festive) and then went and got Chinese takeout.
As always, you can see the full set of Pandemic Porch Cocktails™ photos — now more than six months' worth — here.