By Phil Hecken, with Tom Juettner
Follow @PhilHecken

Hey guys. I'm pleased to welcome back reader Tom Juettner (you may recall Tom did his take on American and National league "City" edition uniforms earlier this spring, just as the COVID-19 was kicking in). It took a while, but Tom has now finished his "regular" team uniforms (mostly home, road and alternates, with a couple exceptions), and we're going to look at the second half today (if you missed Part I, click here). Tom sent them in alphabetical order, so that's how these will run. There are actually 31 teams (he welcomes the Expos back!), and today we'll look at the final 16 teams, after having seen the first 15 last week.
So with that set up, here are Tom's remaining 16 MLB teams, 2020 edition — you can click on any image to enlarge (there are usually 3 images per team, and each one is a separate image). I'm going to include Tom's forward from last week as well. And now, here's Tom:
• • •
2020 Series
by Tom Juettner
Forward:
Our country is in a very difficult place. Our emotions have varied from fear of a global pandemic to rage against the rampant injustices of our society. We've lost George Floyd, Ahmaud Arbery, and Breona Taylor to violence and over 100,000 other Americans to sickness leaving us little time to mourn.
Sports has typically been an outlet for collective grief but since March we've had no sports to share together. This project was conceived to help bridge the gap before the crack of the bat, the squeak of the hardwood, and the clap of the slapshot could return. This is not going to heal the open wounds in our nation but art (and surely we who love this site believe uniforms to be art) can still be enjoyed for a moment before we return to the struggle.
__________
Nationals:
I've always wanted the Nationals to use the shortened "NATS" on a jersey. The T-bars on the jerseys are an homage to the Homestead Grays who played many of their games in DC.
__________
Orioles:
The late 60's Orioles road uniform, with its black placket piping is an underrated classic. The style has been applied to the home uniform which now features a version of the current "Orioles" script but with the letters no longer trailing off. An all black alternate emulates the original AL Baltimore Orioles with a corrected apostrophe.
__________
Padres:
The Padres got almost everything right. It's one of the single most brilliant rebrands in recent memory right up with the Blue Jays. The only change is delegating the brown jersey to alternate status and changing the font to single color.
__________
Phillies:
The Padres showed this year that pinstripes and stripes can work in the right pairing. Here, I've adapted the classic 70's Phillies look but with cuff and collar blocks rather than racing stripes. The 60's style "Phillies" mark replaces the curly "P" and a rounded number font debuts along with a Liberty Bell patch that has each player's unique number.
__________
Pirates:
The Pirates don't need a grey uniform. All black with the 90's script harks back to the Bumblebee era and a gold alternate jersey is used for home and away. The 1970 socks make a comeback.
__________
Los Rancheros de Texas:
The Rangers designs were based on the Western motif of the 50's and 60's. Historically, however, much of the actual cowboy style was based on Mexican rancheros, vaqueros, and charros who had practiced animal husbandry on both sides of the Rio Grande for centuries before Texan independence and annexation. So some of that history comes back here with the Rangers rebranded as the Rancheros.
__________
Rays:
Purple returns to forefront (sorry Paul) of the Rays for the first time since the 90's. The gradient design is combined with the same font as the Rays fauxback cap along with the full body manta ray logo. A sea foam tinged road uniform helps to balance the colors.
__________
Red Sox:
There's nothing I'd change about the Red Sox except maybe adding placket piping to the road jersey. I've tinkered with blue script and red caps but I think this is the best way to go.
__________
Reds:
This design evokes the late 60's with plain red numbers and scripts at home an away. The "CINCINNATI" script is just the current one with the fancy edges sanded off. Rounded numbers match a rounded "REDS" font inside the "C" and a sleeveless red jersey is brought in. Red pants for Sundays.
__________
Rockies:
The Rockies have owned their purple design and the vested look so this leans into both. The numbers now match the script and the shade of purple is in between the current bright purple and the older more blue version.
__________
Royals:
Thicker piping around the sleeves and now the collar form the backbone. The more dusty powder blue of the 60's returns to the road uniform. A plain blue softball top comes back for getaway days and a KC Monarchs design is reserved for Sunday home games.
__________
Spiders:
This is the Cleveland American League baseball team. They were bitten by a radioactive spider and as of right now they are the one and only Cleveland Spiders. Pretty sure that you know the rest. The new scripts match the cap logo and web-themed sleeve patch . The old fauxbacks had a great combination of soutached pants with unadorned jerseys that looked terrific with the all red color scheme. The scheme also reverts to the red details at home, blue details on the road theme Cleveland used until last year.
__________
Tigers:
A hybrid logo attempts to strike the right balance between the more square "D" of the old home jersey and the more angular "D" of the cap and current jersey. The white piping is banished from the road uniform. The Detroit Stars uniform gets promoted to full time Sunday throwback.
__________
Twins:
This reinvigorates the championship era uniforms with the current "Minnesota" road script and a simplified 60's "Twins."
__________
White Sox:
The White Sox have the best cap in baseball. It's amazing how easily the black and white scheme of the cap adapts to the rest of the uniform making a black and white version of the early 70's all red design. The home uniform retains the pinstripes and the road has a tweaked script and 1-2-1 striping pattern. The alternates for home and away retain the insignia of their white and grey counterparts but switch templates.
__________
Yankees:
The cap NY should be the only version on the uniform. The road uniform drops the piping and adapts the 1930's version of the NEW YORK font. The numbers become more slender and airy in emulation of the Mantle era.
• • •
Thanks Tom! Great job on the remaining 16 teams. Please let him know what you think of these concepts in the comments below.
The "Futuro" Of Soccer?
"holy shit!" read the subject line of an e-mail I received early yesterday morning from Paul.
Obviously, I opened it expecting…well, I wasn't sure what to expect. As you might imagine, I trade a lot of e-mails with Paul (some of them work, some personal, some just shooting-the-breeze), but I'm not sure I ever got one with that as the subject.
Anyway, Paul sent a link to a story on Footy Headlines titled, "KIT FONT MELTS BECAUSE OF HEAT IN TAIWAN" which included the photo above.
Here's the scoop:
The picture features a player of Taichung Futuro FC whose body features the printing of the jersey marked on his back – the font of his kit melted. Therefore his back has the lettering "Futuro".

"In Taiwan there is such a heat wave that the Future Taichun players had their training clothing typography melted and marked on their backs."

In Taiwan, the temperatures currently reach up to 96ºF (36ºC) in the midday. The picture has been already taken one month ago, when the temperatures were 'just' 34ºC.
In all my years of Uni Watching, I'm not sure I've ever seen anything like this. It's totally bizarre!
Anyone ever hear of anything even remotely similar? (And, aren't they supposed to be playing the 2022 World Cup in Qatar, where temps get pretty extreme? I guess since it's scheduled to be held in November and December, maybe the temps won't be that warm…but still).
Big thanks to Paul for tipping me/us wise to this one!
The "BEST OF" Kreindler's Korner
Hey guys & gals. You've enjoyed Kreindler's Korner for several years now, mostly on the weekends, on Uni Watch, but with the recent coronavirus outbreak, Graig's time is just too precious and he needs to tend to other things besides coming up with a new writeup each weekend.
So, going forward, for as long as the COVID-19 situation is bad in New York, I'm going to run a few "Best of's" until Graig returns.
Here's today's offering (click to enlarge):
• • •
Title: "Idol"
Subject: Joe Jackson, 1913
Medium: Oil on linen
Size: 34″ x 42″

The grand title of 'the greatest natural hitter' was in sole possession of the young Joe Jackson in 1913. The former owner of that moniker, Cleveland teammate Napoleon Lajoie, had left the claim up for grabs as his age began to rear its head in the early 1910s. Spraying the ball to all parts of the field, Ty Cobb used his speed, grit, and spread grip to take his bases. Detroit's outfielder, though still in his prime and at that point the winner of five batting crowns, attributed his offensive success to scientifically breaking down the weaknesses of his opponents, always looking for the mental edge that he could use to exploit his physical abilities. Boston's Tris Speaker was very much cut from Cobb's own cloth, as he looked up to the hard-nosed Georgian as an offensive role-model. Though his stance in the box may have differed from the mighty Tyrus', his penchant for exploiting chinks in the enemy's armor was virtually unmatched. It seemed that the sheer will and determination alone of these two men placed them atop the league in most batting statistics.

On the other end of the spectrum, Philadelphia's Frank 'Home Run' Baker liked to swing more freely. His nickname came from his performance in the 1911 World Series, in which he tagged both Rube Marquard and Christy Mathewson for home runs. That same year, he led the American League with 11 round-trippers, and then 10 the year after. Though, Baker's control was not a paramount element of his swing, as he struck out more than most players with similar batting averages. Phillie Gaavy Cravath had similar methods and statistics to his cross-town rival, though his hefty home run totals were partially due to the tiny dimensions of his home ballpark, the Baker Bowl in Philadelphia. Though only 22 years old at the start of the baseball season in '13, it was abundantly clear that Joe Jackson was a different kind of hitter all together.

Jackson did not study opposing pitchers or keep mental notebooks of their patterns on the mound. Rarely did he alter his swing or approach to suit an opposing pitcher's style. He relied on his impeccable hand-eye coordination and physical strength to power through the ball with the sweet spot of his dark 48-ounce bat. Jackson's teammates always said that he never even knew whether the opposing pitcher was right or left handed, nor what kind of ball they had thrown, be it a curve, fastball or spitter. All he would say if he was asked was that the ball was 'over'. 'Over' meant anything that he could reach. And when he could reach, he rarely failed to connect.

Ty Cobb himself wondered why Jackson did not strike out at least twice a game taking full cuts against doctored balls that precipitously sank. In that era, most players poked their bats in the direction of the ball to merely make contact. Joe used his bat to punish the ball. Pitchers claimed that his hits could break bones. Boston hurler Ernie Shore claimed that he could be blindfolded and could still tell when Jackson hit the ball. "It had a special crack," he said.

Much like other players in baseball, Jackson was incredibly superstitious about his weapons, feeling that each one only had so many hits in it. Whenever he went into a slump, he discarded his current collection of bats and started a new one. His most prized bat, 'Black Betsy', was an exception to this rule. It was only used in dire situations, as he felt it had special powers that could not be wasted in the day-to-day game action it would see in the American League. Perhaps his most prized possession, the mighty bat was made for Joe by a local woodworker while he was still with the New Orleans Pelicans of the Southern Association. Its name was culled from the rich cherry-black hue it sported, after being darkened with coat after coat of tobacco juice. This special bat was used to model most of the professional models throughout his career, and like their predecessor, were creatively named, 'Blonde Betsy', 'Big Jim', 'Ol' Genril', 'Caroliny' and 'Dixie'. So well-known was his love for his lumber, that fans would shout, "Give 'em Dixie, Joe!" Perhaps baseball enthusiasts took more to Jackson's superstitions than other players because of his supposed eccentric Southern up-bringing and lack of education. Though these factors might have made him an easier target than most, they did nothing to hurt his popularity.

He had already become a celebrity in Cleveland, as he was frequently being stopped during his afternoon car rides by fans who wanted to shake his hand and take snapshots. His fame even extended outside of Cleveland and his home in the southern states. In one instance, he received a letter from a fan in Kansas City that had a yet-unnamed newborn who in his opinion would be a fine ballplayer. He asked Jackson what his full name was, as he wanted his 12-pound son named after the great man.

His biggest fans were undoubtedly the children of Cleveland. Many if them would follow Jackson from his home on Lexington Avenue to the ballpark, some of whom were lucky enough to carry his glove, bats and shoes to the clubhouse. A score of adoring young Cleveland fans – many of whom could not even afford the bleacher seat prices – would often wait outside of League Park to meet their hero after the game, where he would give them batting tips. It was no surprise that thousands of dirty-faced kids had began to emulate Joe on the diamond.

Off the field Joe began to see his popularity grow as well. He started to supplement his baseball salary with endorsements, ranging from tobacco, liniment and rifles to bats, garters and gloves. In marketing a brand of shoes, a slogan read, "When Shoeless Joe wears 'em, he wears Selz shoes."

With his star rising, he invested his money into a pool room in downtown Greenville, bought a larger house for his parents, and purchased himself a farm that he had hoped would be up, running and paying in short order. He would also earn extra money in the winter by holding exhibition games in the south. The newfound wealth would provide him with the means to purchase fancy clothes and many new cars. Baseball writers even dubbed him the team's "Beau Brummell", who was an arbiter of English Regency fashion credited with establishing the modern men's suit, as well as being perhaps the first dandy.

Above all else however, were the man's abilities. In his first two full seasons with the Naps, his batting average was an incredible .401, with his rookie mark of .408 being the highest ever. That same first year, he was in the league's top ten leaders of home runs, runs batted in, runs scored and stolen bases – all of which lead to his fourth place finish in the Chalmers MVP award voting. In 1912 he continued his offensive tear, hitting just under .400 and leading the league in hits and triples, remaining on the leader board for those same statistics.

The youngster's future with the Naps – and baseball in general – looked as bright as could be.
• • •
Thanks, Graig! You can (and should!) follow Graig on Twitter.
Guess The Game…
from the scoreboard
Today's scoreboard comes from Mike Styczen.
The premise of the game (GTGFTS) is simple: I'll post a scoreboard and you guys simply identify the game depicted. In the past, I don't know if I've ever completely stumped you (some are easier than others).
Here's the Scoreboard. In the comments below, try to identify the game (date & location, as well as final score). If anything noteworthy occurred during the game, please add that in (and if you were AT the game, well bonus points for you!):
Please continue sending these in! You're welcome to send me any scoreboard photos (with answers please), and I'll keep running them.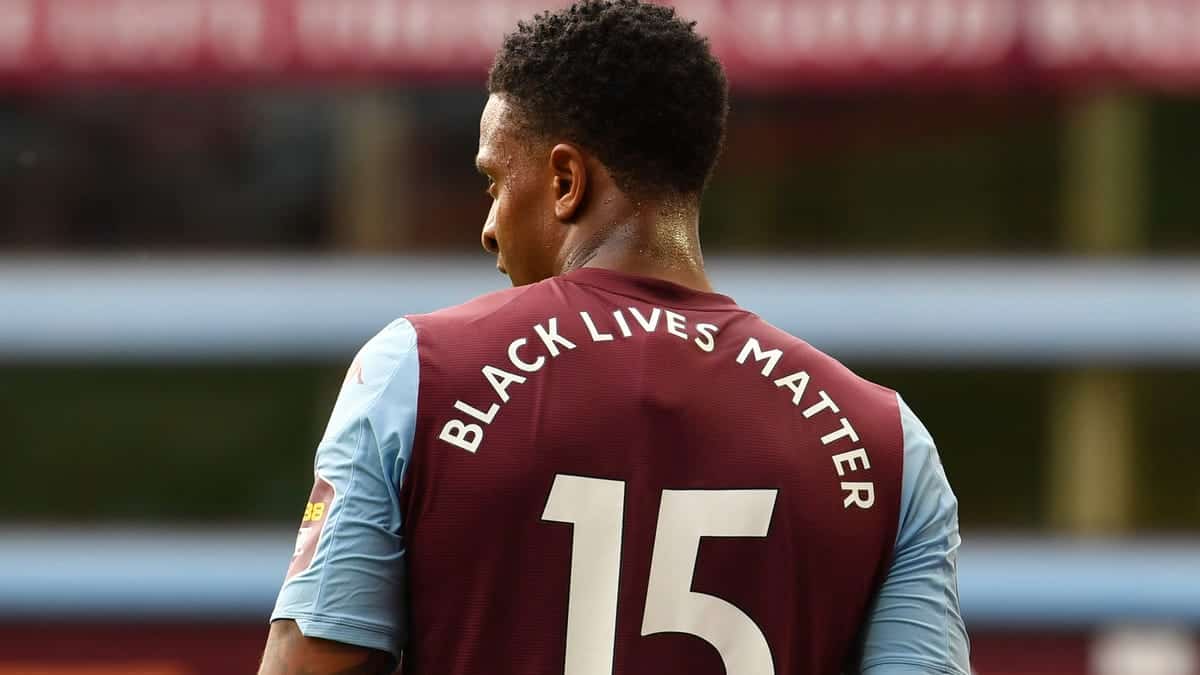 And now a quick note from Paul
Hi there. In case you missed it on Wednesday, my latest Uni Watch design contest for InsideHook is to create a logo for teams or leagues to wear in acknowledgment of the current racial justice protests. We will likely be seeing a lot of these patches when live games resume — what should they look like?
Full details over at InsideHook.
That's it. Passing the baton back to Phil!

Uni Concepts & Tweaks
Time for more Uni Tweaks from the UW readership.
I hope you guys like this feature and will want to continue to submit your concepts and tweaks to me. If you do, Shoot me an E-mail (Phil (dot) Hecken (at) gmail (dot) com).
• • •
Today's tweak comes from John J. Woods, who has some cap & jersey designs for the Houston Astros.
He writes,
I was looking at using the horizontal and vertical lines at the top of the Texas outline to create an H.

The Gulf Coast was going to be a baseball but then I saw the curve and thought of an Art Deco A.

Home jerseys would be pinstripes. Orange ones? Sure! So many choices on the letter color, outline color and pinstripe color.

The navy letters with orange outlines on grey always looked like mud to me. White letters look clean with a NASA feel to them.
And here's a look at John's concepts:
• • •
Thanks John!
OK readers (and concepters). If you have some tweaks or concepts, shoot 'em my way with a brief description of your creation and I'll run 'em here.
The Ticker
By Anthony Emerson

Baseball News: Yesterday was Juneteenth, so the MLB inverted the colors of its black-and-white logo, depicting a Black figure against a white background (from Mike Chamernik). … The Yankees are selling a T-shirt with a "socially distanced" NY logo (from Mike Engle). … The Twins have removed a statue of former owner Calvin Griffith from their stadium. Griffith infamously said that he moved the franchise from DC to Minnesota because "we found out you only had 15,000 blacks here" and because "you've got good, hardworking white people here" (from Kary Klismet). … Snoop Dogg was on with Spike Lee on Lee's Instagram page to talk about his new movie Da 5 Bloods. "For the conversation, Brooklynite Spike Lee wore an LA Dodgers cap and West Coast Snoop wore a Brooklyn Dodgers cap," says Tom Juettner.

Pro Football News: The Raiders' new stadium has passed the flush test (from Paul Deaver). … The BC Lions are polling who was the best player to wear No. 16 in franchise history (from Wade Heidt). … A large marble monument for George Preston Marshall, the founder of the Washington football team who staunchly opposed integrating the team, was removed from the grounds of RFK Stadium on Friday morning after "Change the name" was spray-painted on it overnight (from Mike Rosenberg).

Hockey News: The Jets will celebrate Canada's National Indigenous Peoples Day by wearing some really nice pre-game jerseys. They also changed their social media profile picture to the updated logo (from Derek Palos and Stephanie White). … The ECHL's Kansas City Mavericks revealed their new sweaters yesterday (from Alex Kidwell).

NBA News: The Wizards made a Black Lives Matter version of their DC logo, depicting a raised fist instead of a hand reaching for a basketball (from Billy King, Marcus Hall and @realrosebud).
.

Soccer News: The Vancouver Whitecaps celebrated Juneteenth by forming a heart on the training pitch and giving every player a jersey with "Freedom" on the back in the player's native language (from Wade Heidt). … Spurs wore training tops with "Together We Are Stronger" on the front and "Black Lives Matter" on the back ahead of their first match since the restart of the Premier League (thanks, Jamie). … West Ham have made a rare mid-season ad switch, with their new sleeve ad replacing their bankrupted former sleeve ad. … Dutch side Feyenoord have released updated renderings of their proposed stadium (from Kary Klismet).

Grab Bag: ESPN used a platform called "HearMeCheer" for their boxing broadcast the other day (from Collin A. Lehman). … At 3:39 of this video looking back at the 2006 Commonwealth Games' men's 5000 metre run is a note that the Kenyan runners were wearing uniforms from the 2000 Olympics, even though the team had new uniforms for the 2004 Olympics (from Anthony Gonsalves). … Colorado State University System has a new logo inspired by the state's flag. More info about the design here (from Kary Klismet). … The City of Phoenix has put a mask on the phoenix in the city's official logo to promote social distancing (from Steve Sher).
And finally… big thanks to Tom (again) for his MLB 2020 concepts!
Hope everyone had a good Juneteenth — you guys stay safe out there! And be sure to check back tomorrow for my 8th Annual Father's Day "Our Dads In Uniform" special. Catch you then.
Peace,
PH