By Phil Hecken
Follow @PhilHecken

How's everyone doing today? Good? I hope so. Looks like summer has finally arrived for most of the country — I hope everyone is staying safe!
A couple weeks ago, I introduced you to the very talented Mike Joseph, who is quite the uniform designer. A little earlier this week, I was DM'ing in the Twitter with Mike, when he shot me this message:
Turns out Mike has built a new "bobblehead template" (more on that below). My reply to him was this: "Braves 73-74 is good. Pirates "We are family" is good. KC Royals all powder (with buttonfronts — think Bo Jackson) is good. Phillies burgundy pins is good. Cleveland Indians all red is good. There's lots. If you were to do like 9 of these, I'd love to run them on UW!"
I then mentioned to Mike that Paul had recently done a column for Inside Hook titled, The 20 Best Uniforms Yet to Be Revived as Throwbacks, and said he should do bobbleheads for some of the baseball teams Paul identified in that article as needing to be thrown-back to. One thing led to another, and we had a pretty great brainstorming sesh, as it were. He then showed me his first attempt at the infamous ChiSox shorts (noting he still needed to add the giant collar and turn the pants into shorts):
He worked well and quickly. His next improvement (seen below, left) was the shorts. I said I loved it but "I think you need to make the shorts shorter (this was the 70's you know). If possible. And of course, I know it's a bobblehead, but those striped socks ;)" Minutes later, he produced what you see below, on the right:
He next worked on Jr. Griffey wearing the Mariners TATC uni, and then fixed it to show Junior with his cap backwards just like he did during that game! Such attention to detail.
Mike showed me a bunch more, and last evening he was well on his way with this Pirates "We Are Family" bobble — I thought he might be doing a mockup of Pops, but he said, "I gotta put '39' on there" (for the uni number) — knowing that was the Cobra, I told him he had to give Parker his hockey mask! Of course, as you'll see below, Mike obliged.
Anyway — I wanted to bring you 9 of Mike's bobble-licious creations — and there's actually a little contest he's holding if you want to enter (and he's offering the template as well). I'll turn it over to him right now. Enjoy! (Click any image below to enlarge — the image on the left shows the "bobble" and the image on the right is the image in Mike's template.)
• • •
Bobbles!
By Mike Joseph
I wanted to create a fun, unique way to do baseball uni concept mockups. At first I was going to do a photorealistic bobblehead, but during the early design phase I fell in love with the cartoony sketches I was playing with and ran with it. Fans, hobbyists and designers can grab the PSD file at UniMockups.com for just $5 and have tons of fun with these. Anyone with decent Photoshop skills will have no problem creating right out of the box and advanced users can add anything they want. It's really limitless. They're meant to look like little stickers and we plan to offer the ability to order them as stickers in the future.
To test out the template (and maybe show it off a little) I put together 9 MLB unis that need to come back. There are many more, but these are some that I really love along with some suggestions from Phil.
_________
Astros:
Not sure I'd ever seen this until I saw Paul's recent article on Inside Hook but I love these. They should totally bring these back.
_________
Braves:
I've always loved this uniform, which is weird because for some reason I hate the Braves. Baseball needs more stuff like this to make it interesting.
_________
Brooklyn:
Tried to give this guy a little shine to mimic the satin. Such a great look. Too bad it doesn't function all that well.
_________
Indians:
This might be my favorite of the set. Something about the Flinstones-esque wordmark just gets me.
_________
Arizona:
Duh. Just duh. I'm realizing as I type this I forgot to add the buttons and I'm way too tired to do it right now. The Diamondbacks need to go back to these colors full time and the pinstripes are perfect.
_________
Kansas City:
It's the best look they've ever had, and Bo helped make it iconic. I'm not usually a fan of multiple shades of blue together, but this just works.
_________
Pittsburgh:
This was so much fun. I almost put a cigarette in his mouth but thought better of it. Another thing baseball needs is some gritty dudes like these Pirates teams had. The mask is not part of the template, lol.
_________
Seattle 2021:
We all love to hate the Turn Ahead the Clock Unis from back in 99, but at least they were bold. Had to turn the cap around for The Kid, which is an option in the template [I reminded Mike the original TATC game, played in 1998 between the Mariners and Royals, was the predecessor to the awful TATC games played by about 1/2 the league in 1999. This look is from the 1998 game. — PH]
_________
Chicago:
Wow. Shorts, lapels, white tops with black bottoms. Can it get any more strangely badass than this? Even the clash of the cap logo against the jersey wordmark just seems to work. FYI all facial hair features are available in the template.
_________
Contest:
For anyone that picks up the template we'll be running a UniMockups.com Baseball Bobble Design Contest very soon. The prize is not finalized yet, but I'm thinking about giving the winner a lifetime 100% off code for the site. We have some pretty big stuff coming out soon, so that should be pretty cool for the winner if they're into design.
• • •
Thanks Mike! Great job on those "bobbleheads" — looking forward to seeing what else you have (and anyone who is interested can see Mike's other work on his Twitter feed: @SansfordAndSuns or on @unimockups — that has the templates and contest details too!). Maybe MLB won't be throwing back to the unis Paul identified in his Inside Hook post, but at least we can see them on the bobbles.
Guess The Game…
from the scoreboard
Today's scoreboard comes from Ron Bolton, although he didn't submit it as such.
The premise of the game (GTGFTS) is simple: I'll post a scoreboard and you guys simply identify the game depicted. In the past, I don't know if I've ever completely stumped you (some are easier than others).
Here's the Scoreboard. In the comments below, try to identify the game (date & location, as well as final score). If anything noteworthy occurred during the game, please add that in (and if you were AT the game, well bonus points for you!):
Please continue sending these in! You're welcome to send me any scoreboard photos (with answers please), and I'll keep running them.

Uni Concepts & Tweaks
Time for more Uni Tweaks from the UW readership.
I hope you guys like this feature and will want to continue to submit your concepts and tweaks to me. If you do, Shoot me an E-mail (Phil (dot) Hecken (at) gmail (dot) com).
• • •
Today's tweak comes from Matt McLaughlin, who has an entire redesign for the New York Jets.
He writes,
Hi Phil – hope you're holding up well!

I, like many others, was pretty disappointed in the Jets new unis this year. Especially on the field, that stripe/streak from sleeve to chest always looked like a mess. I took a stab at some new logos that are a mix of the old and new, a completely new interlocking NY, replaced BFBS with a stealth grey closer to that of an F22, and 3 different sets of uni designs as well as helmets. Personally, I think it would be kind of cool to use all 3 helmets over the course of a season as they are simple decal swaps.

Attached is a PDF and a zip of the slides exported as JPEGs if that's easier for you.

Thanks and have a great weekend!
Matt McLaughlin
I put all of Matt's tweaks/concepts into a Flickr album, which you can see here.
I also created a slideshow:
• • •
Thanks Matt!
OK readers (and concepters). If you have some tweaks or concepts, shoot 'em my way with a brief description of your creation and I'll run 'em here.
Uni Watch News Ticker
By Phil

Baseball News: This is pretty cool — the Pittsburgh Pirates have reworked their logo to encourage social distancing and safety precautions during the COVID-19 pandemic (sent in by a couple, including Joe Sewash, who was first). Here's another look. … If you follow this thread, apparently the Texas Rangers only once wore the very rare combination of powder blue over white at home (from Nick). … Remember the classic "Brady Bunch" episode with Greg and HOF pitcher Don Drysdale? Check out the very small number in the back of Greg Brady's baseball jersey (from Frank McGuigan).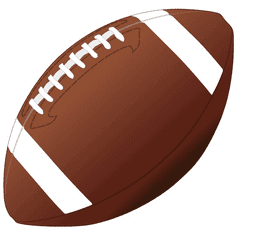 Football News: Here are the 2019 Vanier Cup championship rings for the University of Calgary Dinos. It was their first national championship for university football since 1995 (from Wade Heidt). … Here's an article on the best Montreal Alouettes all-time to wear jersey numbers 70-79. Wade Heidt adds, "It is a mixture of defensive stalwarts and offensive weapons." … Former Iowa Hawkeye Football HC Hayden Fry put the ANF (America Needs Farmers) logo on their helmet in 8th game of '85 season to support farmers in Iowa & across America. They wore it through '92 & then smaller version returned in '09 (from Blaise D'Sylva). … Blake was watching the 1997 playoff match up between Denver and Jacksonville and these uniforms need a comeback. That font and trim is great the only thing that seems outta place is that black panel on the side of the jersey.

Soccer News: The kits for new CPL side Atletico Ottawa have already been released. Wade Heidt explains: "We had not seen the back of the jersey at time of official unveiling. A notable feature on the back. The jersey features a sublimated maple leaf under the number." … Yesterday, Bayern wore 'Black Lives Matter' t-shirts and armbands before Leverkusen clash (from many, including Mike Chamernik, who got it in first). I'm not entirely certain what happened with the URL — it worked earlier. This tweet from Paul also shows it. … Dortmond also went with similar social justice shirts in warmups (from Jakob Fox). … German third-tier sides @svw07 and
@viktoria1904, and also the refs, sent a signal by kneeling before the game to support the fight against racism (from Paul). … The 2005 LA Galaxy jersey was voted best in club history. … English club Stevenage released their 2020/21 home and away kits (from Josh Hinton).

Grab Bag: This article is about the state flag of South Carolina, which is a pretty simple palmetto tree and crescent moon design, but it has no official standards when it comes to the moon and tree (from Benji Boyter). … Will Dick's be the only sporting goods survivor post-Pandemic? (from Tom Turner). … "Big-headed Colonel Sanders" read the e-mail from Kurt Rozek. "This is not a uni-related note, but I found it interesting: I saw something online stating that a kid asked one of his parents why the guy's body was so small. I think it's something I'll never "unsee."" … Who were the best NY athletes to wear each jersey number? Al Kreit says there's lots to debate. … "Defund the Police" fliers in L.A. with Lakers and Dodgers design themes. (h/t @Tyler_Obalek via Paul). … Check out this Flash 3-D art (and that Texans helmet!). From Carpenter Riley. … Interesting article here, "A Study of 597 Logos Shows Which Kind Is Most Effective" (from Jorge Cruz). … Indycar now using a driver facing camera in some cars. Notice O'Ward's helmet with the raised Chevy logo (from Craig King). … The GEO Group, an operator of private prisons & detention centers, is suing Netflix over the streaming provider's depiction of its "misappropriated trademarks & name" in its original series "Messiah" (from Timmy Donahue). … Also from Timmy: The Marine Corps has issued rules re: barring public display of Confederate flags on installations. IAW para. 5.C.1. local Commanders shall issue removal orders, failure to follow is criminal under the UCMJ. … More from Timmy: Army vet Jacob Neal has created patch to honor healthcare workers called the COVID Angel of Mercy or C.A.M. patch. He has set up a scholarship fund for the spouses & kids of medical pax & support staff who lost their lives to COVID-19. … Some want Marvel & Disney to crack down on police wearing the Punisher logo, but at least one entertainment lawyer says a lawsuit would be ineffective (Timmy again).
And finally… thanks again to Mike Joseph for the fun bobblehead post — and if you're into this sort of graphic, you might want to look into the design contest (details in the lede). If not, no worries!
Father's Day is two weeks away, and I'll again be running my annual "Dad's In Uniform" post (which I know some of you really enjoy). I'll probably expand it (again) to uncles and grandfathers, and if you guys would like, maybe brothers too(?). Let me know about that in the comments. In the meantime, please think about sending something in. If you're not familiar with this special post, click here for last year's edition (which also includes links going back a half-dozen years). If you've submitted before, please consider doing so again, especially if you have a new or different photo of your dad! The only catch is he's gotta be in uniform — but that doesn't necessarily mean a sports uniform. More details and the entry address will come next weekend!
Everyone have a great week and I'll catch you guys again next Saturday.
Peace,
PH