The 2020 NFL Draft begins exactly seven weeks from today. That's notable because there are four teams — the Browns, Bucs, Falcons, and Rams — that are slated to unveil new uniforms sometime around the draft. There have been some new developments on that front in recent days, so I thought we'd spend today doing a team-by-team update. Let's start with…
The Browns
Last makeover: 2015
Unveiling date: Not yet announced.
The latest news: Browns beat writer Tom Withers said on Tuesday night that a source who's seen the new unis told him, "They look like the Browns are supposed to look." This is the latest of several indications that the team will be going with a traditional design. That's pretty much been the assumption from the start (if they wanted something non-traditional, they would've stuck with the existing design).
Also, there was a report the other day that Browns wide receiver Odell Beckham Jr. was one of the models for a recent photo shoot for the new uniforms. Tea-leaf readers have taken this as a sign that the Browns plan to keep Beckham rather than trade him. But of course it also means that there are already photos of the new unis floating around out there. Can a leak be far behind?
Paul's take: Ownership has been sending signals for over a year that this will be a back-to-basics move, so there isn't a whole lot of suspense here. Still, I'm as eager as everyone else to see the Browns looking like the Browns again, so there's still a bit of anticipation, even if there likely won't be many surprises.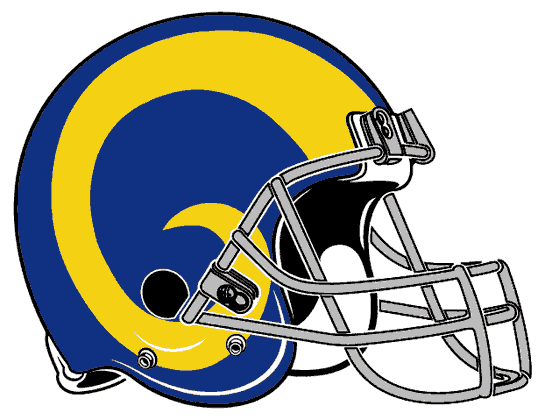 ———
The Rams
Last makeover: Depends on how you look at it. Last full-scale makeover was in 2000. Lots of minor tinkering with all uniform elements since then.
Unveiling date: Not yet announced.
The latest news: Rams beat writer Rich Hammond said on Tuesday that the Rams are planning a two-part unveiling, with the new colors and logo being revealed before the draft and the uniforms coming after the draft. Hammond in turn cited a Twitter account that has said the uni unveiling will be in early to mid-May.
Paul's take: I'm surprised that the uniforms won't be shown until after the draft. The Rams were originally supposed to get new uniforms last year (that got pushed back to this year because the opening of their new stadium was delayed), so you'd think they'd have everything ready to go. Hell, why not unveil right now? On the other hand, the Rams don't currently have a first-round pick (although they could always trade up, of course), so for now they don't have to worry about their top pick posing with a jersey he'll never get to wear.
———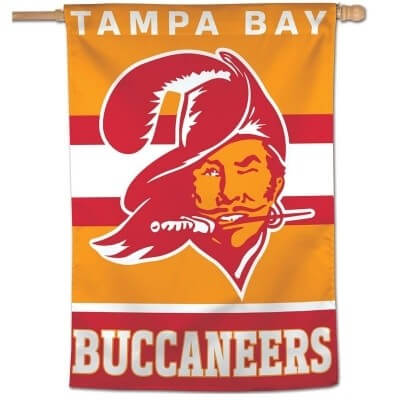 The Buccaneers
Last makeover: 2014
Unveiling date: Not yet announced. But team owner Ed Glazer has said that there will be a true unveiling "event," which is different from 2014, when they simply posted photos of the new uniforms on the internet without a live event.
The latest news: Head coach Bruce Arians said last week that he's seen a sketch of the new uni set. "I think it's more close to the Super Bowl uniforms." That would be Super Bowl XXXVII in 2003, which would mean the Bucs are sticking with pewter and not going back to the creamsicles. It may also mean that the only Bucco Bruce in Tampa this fall will be Arians himself.
Paul's take: As long as they get rid of the digital alarm clock numbers, which seems like a given, they can't help but give themselves an upgrade. But I was hoping for a return to the creamsicles. Maybe the Color Rash design will be mono-orange..?
———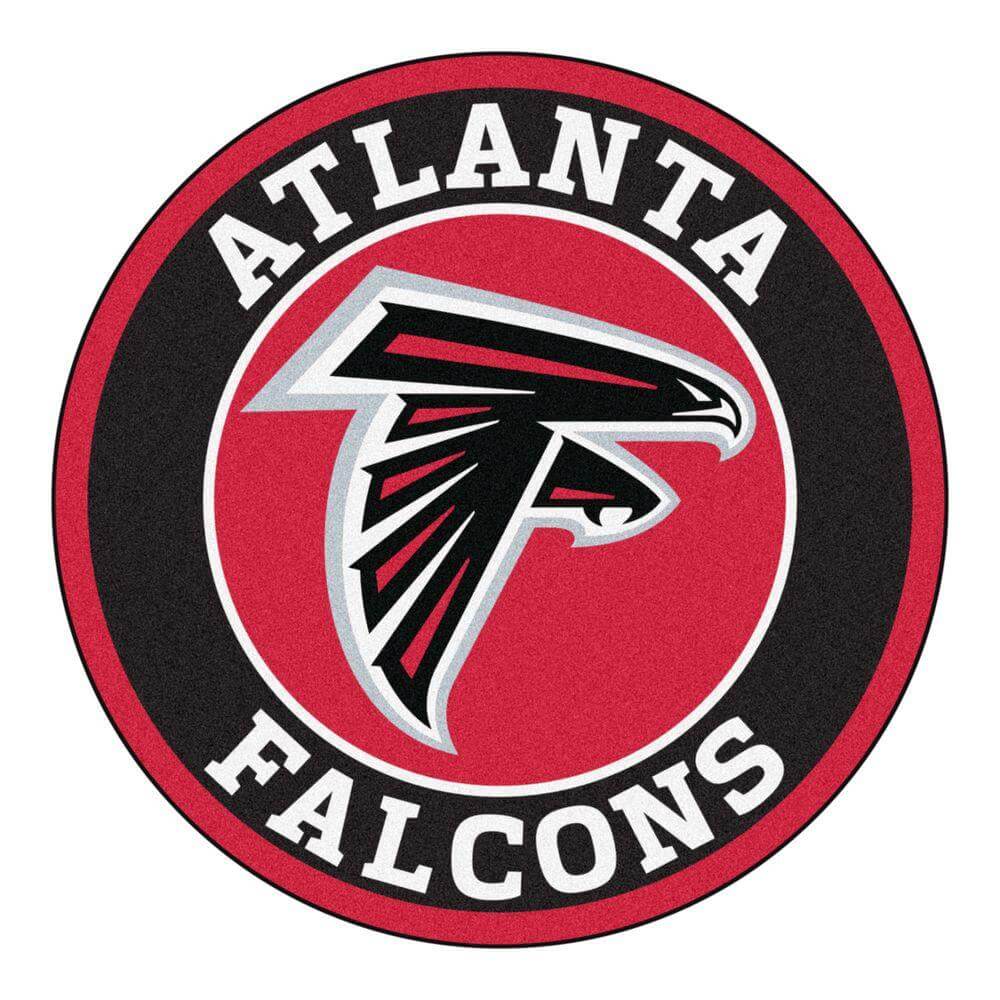 The Falcons
Last makeover: 2003
Unveiling date: Not yet announced.
Latest news: Not much. The Falcons announced in mid-January that they'd reveal a new uni set in April. That caught most observers, myself included, by surprise, as there hadn't been any rumblings about a new design (although they badly need one). No other information has been forthcoming since then.
Paul's take: Just like the Bucs will obviously scrap the uni numbers, the Falcons will obviously get rid of the clown-striped sleeves, which will be addition by subtraction. Aside from that, I have no sense of where this franchise wants to go aesthetically. Their throwbacks have always been popular, so will they pull a retro move? Will they stick with their longstanding primary logo (okay, so they've actually had two primary logos, but the second one is just a variation on the first one) or go in a completely new direction? Will they be a red team that sometimes wears black or a black team that sometimes wears red? Honestly, I haven't a clue. Falcons fans, do you have a sense of where your team is heading here?
———
A few other things worth mentioning:
• You may be aware that there are rumors floating around on certain message boards that the Colts, Pats, and Chargers may have uni tweaks, not full overhauls. These rumors are, well, just rumors and are not confirmed at this time.
• The Browns' outgoing look lasted the league-minimum five seasons, and the Bucs' outgoing look lasted only one year longer than that. Not a good referendum on Nike, or on "edgy" NFL uni designs in general.
• If anyone out there has solid info on any of these new uni sets, I'm all ears. Anonymity assured if you need it, of course. Thanks.
• • • • •
• • • • •
Oopsie: Bonehead move last night by Cavs guard Kevin Porter Jr., who was supposed to start last night's game against the Celtics but had to miss the opening tip because he forgot to wear his jersey. At the start of the video clip shown above, you can see Porter wearing his base-layer compression tank but not his jersey just prior to the beginning of the game, so teammate Matt Dellavedova got the nod instead. Porter — properly attired — eventually entered the game after about two minutes.
(My thanks to card-carrying member Nicklaus Wallmeyer for this one.)
• • • • •
• • • • •
Click to enlarge
ITEM! Pin Club launch for March: After a slight supply-chain delay, I'm happy to announce that the March design for the Uni Watch Pin Club is now available!
Like all of the Pin Club designs, this one was a collaboration between myself and Todd Radom. As you can see above, it features a basketball jersey (for March Madness) with a shamrock and orange/white trim (for St. Patrick's Day), along with a winged stirrup jock tag (for Uni Watch!).
For the first two pins, we were flying blind and overestimated the demand. So for this one, we're doing a numbered edition of 250 (instead of the 350 that we did for January and February):
Again, the March pin is now available here. And if you need to get caught up, the January and February pins are still available until they sell out, and we also have our basic winged stirrup logo pin. And remember, card-carrying Uni Watch members get a 15% discount on these pins (and on everything else in the Uni Watch Shop).
My thanks, as always, for considering our products.
• • • • •
• • • • •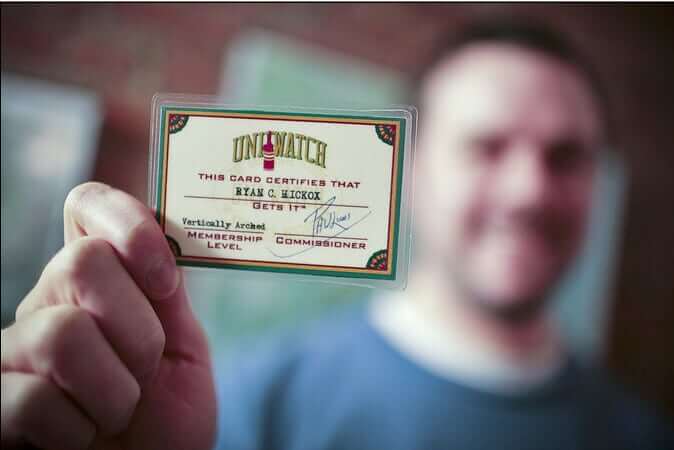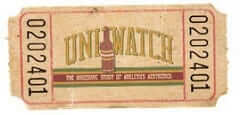 ITEM! Another membership raffle: Recent membership raffle winner Sam Hozman has decided to pay it forward by purchasing another membership for me to raffle off, so that's what we're going to do today.
This will be a one-day raffle. To enter, send an email to the raffle address by 8pm Eastern tonight. I'll announce the winner tomorrow. Big thanks to Sam for sponsoring this one!
Meanwhile, the winner of this month's Vintage Brand raffle is Timothy Chiu. Congrats to him, and my continued thanks to Vintage Brand for sponsoring these monthly raffles.
• • • • •
• • • • •
Click to enlarge
Head and shoulders: Who's that in the Uni Watch "gold circle" cap and the "ransom note" T-shirt? None other than longtime reader and Ticker contributor Robert Brashear, who was making the scene down at spring training. Looking good, Robert!
• • • • •
• • • • •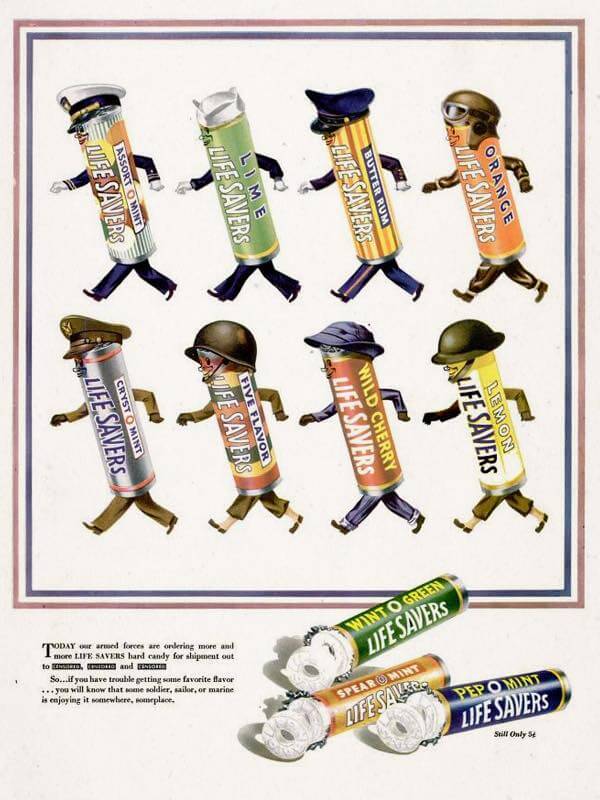 Click to enlarge
Too good for the Ticker: I belong to a private Facebook group called Anthropomorphic Characters in Vintage Advertising (Excluding Animals). I enjoy almost all of the content, but I particularly like this old wartime Life Savers ad that someone posted to the group yesterday. The assorted package designs basically function like uniforms, and the overall effect is very catalog-y. So good!
• • • • •
• • • • •
The Ticker
By Paul

'Skins Watch: State legislators in Illinois have introduced a bill that would probhit schools from using Native American mascots and iconography (from Kary Klismet). … The Nanaimo Clippers, a Junior A hockey team located on Vancouver Island in British Columbia, have created a new jersey to acknowledge the Snuneymuxw First Nation, from which the city's name derives (from Niel Scobie). … The Ute Indian Tribe has renewed its agreement with the University of Utah that allows the school to use the Utes name (from Shawn Hairston). … RHAM High School in Connecticut has begun the process of replacing its Native American mascot logo (from Timmy Donahue). … U. of Illinois students began a two-day vote yesterday on whether to adopt the belted kingfisher — that's a bird — as their new mascot, replacing the now-mothballed Chief Illiniwek. The results of the voting will be announced next Wednesday (from Griffin Smith).

Working Class Wannabes™: And so it has come to this: Ivy League lacrosse teams are being called "blue-collar." Let that sink in for a minute. … Jesse Marshall, who covers the Pittsburgh Penguins for The Athletic, says Pittsburgh fans will quickly take to new Pens player Jason Zucker because "They love a good blue collar guy" (from @DeadstockDan).

Baseball News: Here's an interesting Twins photo showing players wearing 1986 BP jerseys with 1987 caps. "Must be from spring training," says @gimmethewooby. … Murray State's chest logo and maker's mark are both positioned ridiculously high on their jersey. "It bugs the crap out of me," says Josh Claywell. … Malcolm MacMillan blogged about his ticket stub collection, which covers a range of major and minor league games. … Mets RF Michael Conforto lost his glove over the outfield wall while unsuccessfully trying to catch what turned out to be a home run on Tuesday. … After New York Post columnist Maureen Callahan described Rochester as "grim and depressing," the Triple-A Rochester Red Wings have unveiled a line of "Grim and Depressing" T-shirts. They'll also have a Maureen Callahan Night promotion on Aug. 21 (from Timmy Donahue). … Giants P Johnny Cueto, who normally wears No. 47, wore No. 73 and NNOB for last night's Cactus League game against the Dodgers, because someone neglected to pack his jersey (from @rockclimberadd). … A Photoshopped image on MLB's online shop shows Brewers C Manny Piña wearing the team's new cream jersey with last year's batting helmet. … Here's Clemson softball's record broken down by uniform. … Another Little League, this time in Ottawa, will stop calling any of its teams the Astros (from Andreas Papadopoulos).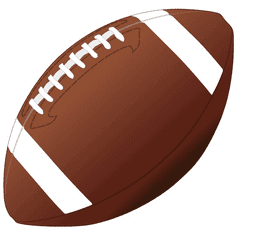 Football News: Check out this beer glass adorned with Tecmo Bowl-style NFL helmet graphics (from Robert E and Brandon Hughes). … New Mexico is going back to silver helmets next season (thanks, Phil).

Hockey News: In the wake of the tornado that hit Nashville earlier this week, the Predators are selling hockey-themed "Nashville Strong" T-shirts to benefit relief efforts. … Hockey Canada has been inviting young fans to submit goalie mask designs, with two winning entries to be worn by Team Canada goalies at 2010 IIHF Women's World Hockey Championships. You can vote for the four finalists here. … Fans attending Saturday's Preds/Stars game in Dallas will receive a compression sleeve patterned after Stars C Tyler Seguin's sleeve tattoo. Alex Jones and Mike Chamernik note that the giveaway tattoo sleeve includes a corporate ad as part of the design. … The Monticello Moose, a high school team in Minnesota, have antlers on their "A" designations. … Dartmouoth has added an "SP" memorial patch to honor the late athletic director Seaver Peters (from Tris Wykes). … The Oklahoma City Blazers will wear new jerseys tomorrow and Saturday to mark the 25th anniversary of the Oklahoma City bombing (thanks, Phil). … "In Wednesday night's New Hampshire Interscholastic Athletic Association playoff game, I noticed the Portsmouth-Newmarket team wearing an advertisement on its jerseys," says Tris Wykes. "Never seen that before in this state or in numerous others in which I've watched high school sports. The retailer mentioned does not appear to make hockey jerseys, so this seems to be a clear advertisement [rather than a maker's mark]."

NBA News: Thunder G/F Shai Gilgeous-Alexander trolled Clippers coach Tyronn Lue by wearing an Allen Iverson "stepover" sweatshirt prior to Tuesday night's Thunder/Clippers game (from @PhillyPartTwo). … No photo, but Gregg Wiebusch says the Mavs had three players with hyphenated surnames on the court at the same time last night: Willie Cauley-Stein, Dorian Finney-Smith, and Michael Kidd-Gilchrist. No other NBA team currently has more that two hyphenates on the roster. … New Pistons G/F Jordan McRae will wear No. 52 and new Cavs G/F Sir'Dominic Pointer will wear No. 15.

College Hoops News: George Mason and Saint Louis went green vs. blue last night (from Mike Sylvester). … Rider gave out three different framed jersey designs for Senior Night (from @PeterStrip).

Soccer News: USL Championship side OKC Entergy have a new kit to mark the 25th anniversary of the Oklahoma City bombings (thanks to all who shared). … The name and logo for the new MLS franchise in St. Louis will likely be revealed in a few weeks (from Wade Heidt). … With youth soccer becoming more popular in NYC and avaialble fields becoming scarce, especially in winter, there's a move toward indoor soccer (NYT link). … Fans in Germany's Bundesliga have been waging in-game protests via large banners (NYT link). … The recent funeral for Matlock Town MF Jordan Sinnott featured 862 jerseys with his NOB hanging from the ceiling (from @PeskysPole). … Here are the first of the 17 kits that will be worn this season by the Las Vegas Lights. … "17-year-old Adam Ratajczyk, who plays for Polish side ŁKS Łódź, doesn't wear the team's betting ad on his shirt because he's underage, but he does have the ad for the Polish lottery — one of the league's main advertisers," says Ed Zelaski. … New kits for USL Championship sides Orange County SC and Portland Timbers 2.

Grab Bag: After lots of employee complaints, American Airlines has replaced its "toxic" uniforms. … A Maryland woman was attacked by a man wearing a UPS uniform. … New logo for BMW (thanks to all who shared). … A pair of blockchain entrepreneurs are envisioning a world in which people collect digital Air Jordans. … New home whites for Delaware women's lacrosse. The sleeve patch is for the 50th anniversary of Delaware women's athletics, not specifically for the laxrosse team (from @BigginsDE and our own Jamie Rathjen). … The official seal for the city of Santa Fe, N.M., has an accent mark in the wrong spot (from David Cline). … UNC's chancellor tweeted a photo of himself meeting with the school's new Student Body President-elect, who for some reason was wearing a Texas Longhorns polo (from James Gilbert). … The city of Chicago has a new design style guide, along with a history of the city's seal (from Chi-town's own Mike Chamernik). … Stoneham, Mass., is another town whose police officers will wear Autism Awareness Month patches (from Timmy Donahue). … Harley-Davidson is trademarking new logos for electric motorcycles and bikes (from Timmy Donahue). … Also from Timmy: Legibility problems have led the Canadian province of Ontario to stop issuing blue license plates, which were hard to discern at night and couldn't be picked up by speed cameras.