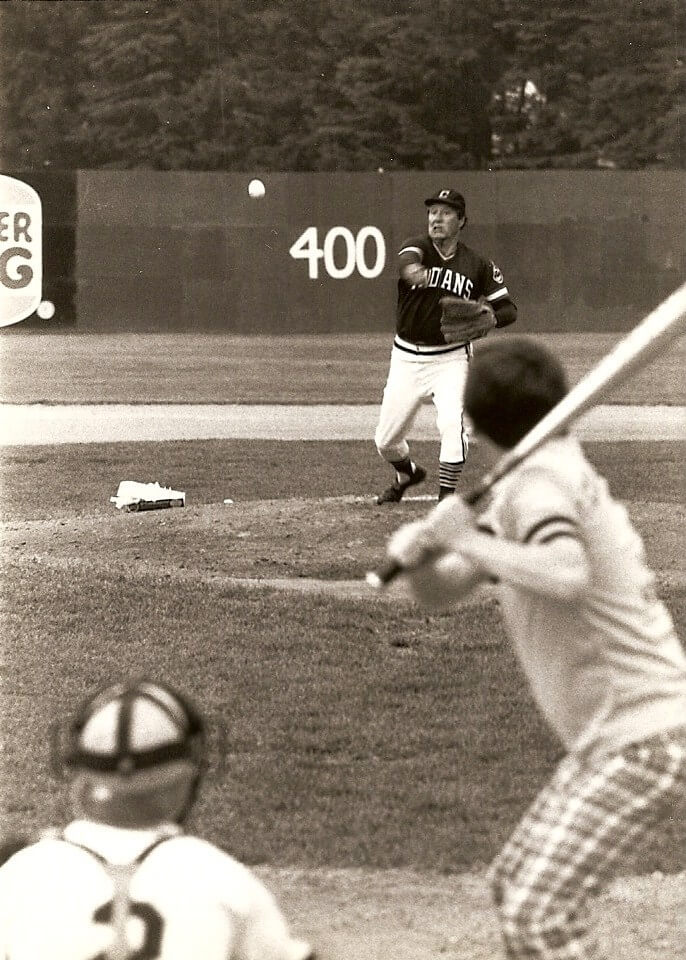 All photos by Gary Fitz, Nashua Telegraph; click to enlarge
Hmmm, what's going on in this photo? The pitcher is wearing a full Indians uniform, the catcher is clearly wearing a different uni (or at least a different jersey) than the pitcher, and the batter appears to be wearing a T-shirt with Herb Tarlek pants.
The photo was taken on June 28, 1984. The catcher was Ed Gefen, who is now a Uni Watch reader. I'll let him explain the context:
I was 18 at the time, and was working as the statistician and official scorer for the Double-A Nashua Pirates in New Hampshire. The team was originally called the Nashua Angels in 1983 but changed names and affiliations in '84.

The pitcher is Hall of Famer Bob Feller, who was then 65. He travelled around the minor leagues and pitched to media members and friends of the owner before the start of the game. I knew that I would not be chosen to hit against him, so I grabbed catcher's equipment and got behind the plate, which was really cool. The extent of my catching experience was in friends' backyards with a tennis ball, but nobody needed to know that.

This was my second time catching him. The previous year, I wore just a regular button-front shirt. But this time, I had the foresight to grab a spare jersey from the Pirates' locker room.

Even though Feller was in his 60s, he threw harder than I ever could, which took me by surprise at first. After his pitching exhibition, he sat in a chair behind the home dugout and chatted with fans who came up to him. His recall was tremendous, and he was extremely engaging with the fans.
What a sensational story! Here's another shot of Feller from that same date: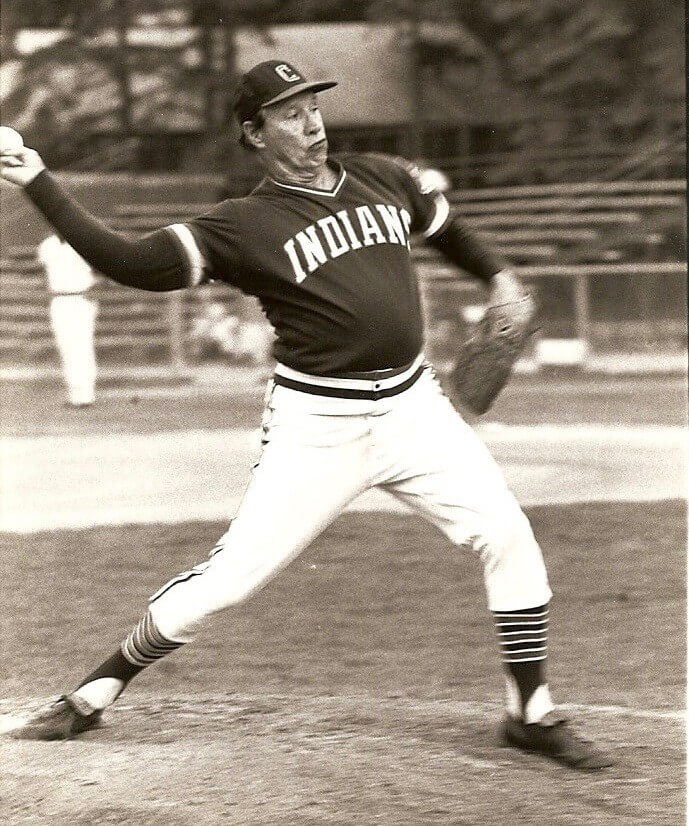 And here's a shot of Ed, wearing his Pirates jersey. As you can see in the background, the team apparently wore pillbox caps in 1984, just like the big league Pirates: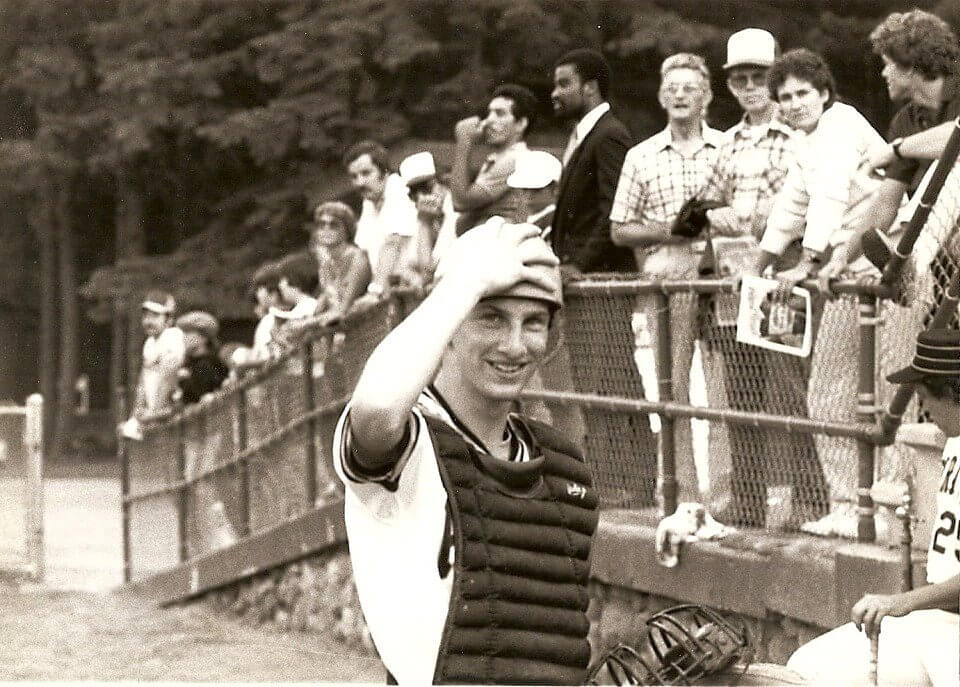 And here's a shot of Ed and Feller shaking hands after the first time Ed caught him, in June of 1983, when Ed wore a regular collared shirt instead of a jersey: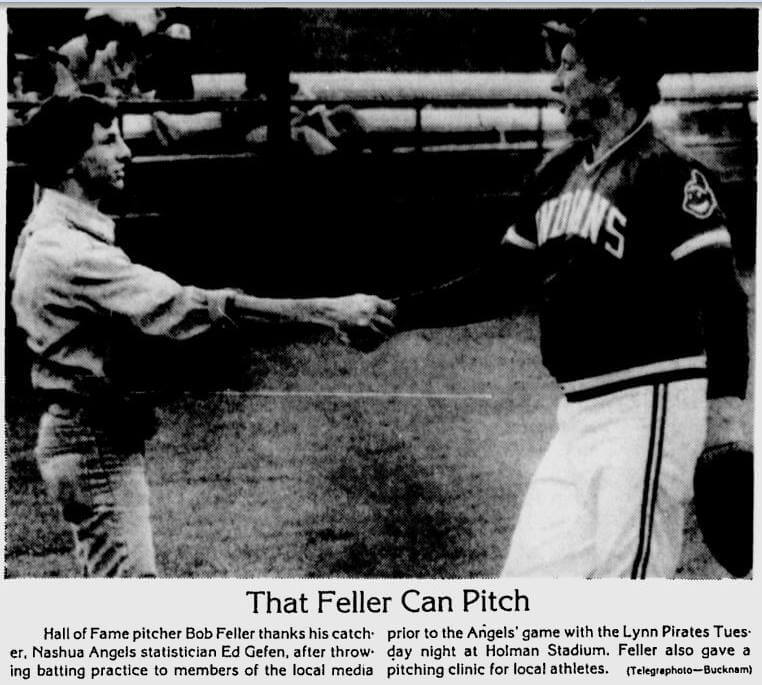 After that first catching experience, Ed received this autograph from Feller:
This is all so awesome. And here's a really nice kicker: I learned about all of this because Ed recently ordered a Uni Watch membership card and wants the design on the back to be based on the jersey he was wearing when he caught Feller the second time — a white Pirates jersey, No. 2, NNOB. "Having a membership card based on this time period will be a wonderful reminder of the most fun job I ever had," he says. Tremendous!
Uniforms notwithstanding, Ed's experience with the minor league team was a fascinating one. Here are some additional details he shared:
How I got the job: In early 1983, I was a 16-year-old junior at Nashua High School (now Nashua South). A friend mentioned that our city was getting a Double-A baseball team — the Angels' affiliate moving from Holyoke, Mass. — and he suggested I apply to work for them. I met with Bob Zeig, who was the assistant to the GM. He said that they already had hired a statistician, but I could be his unpaid assistant. I asked who they had hired, and Bob said Ron Kosmatka. I immediately said yes. I knew Mr. Kosmatka — he was a science teacher at my junior high, and I had learned how to keep stats from him as a seventh grader during a "mini-course," a lunch-period activity that students could sign up for in lieu of study hall.

In Mr. Kosmatka's mini-course, "Big League Baseball," the 14 students were each assigned an American League team and played with that team in a board game (similar to Strat-O-Matic, but with a 100-space spinner). We all had to keep score, and we all had to keep stats with stat pages he had designed – each player had his own page. He used that same system with the Nashua Angels — each player had a page. This was before widespread computer use and the internet, so this was "how it was done." Mr. Kosmatka was also the official scorer, making all the scoring decisions and filling out the official game reports that were mailed to the Eastern League offices. I sat next to him for most of the games and got very comfortable with his processes.
 
Full-time: In June, Mr. Kosmatka (once a teacher, always "Mr.") had to resign due to a family commitment. He must have recommended me strongly, because they asked me, then 17, to take over. I really enjoyed being the official scorer, having that authority. The press box was better situated for football than for baseball (it was beyond the infield dirt, past third base), which sometimes meant a lot of postgame questions for umpires and managers, particularly wild pitch vs. passed ball. Decisions were questioned — that's part of the gig — but I was taught to be fair based on what I saw.

The most difficult part about keeping the stats was getting accurate information from away games. Box scores were not available, so when the team came back from a road trip, I often had to use the team's pitching charts to decode what had happened in the games. I wrote a lot to official scorers and statisticians in the league's other cities. Most were cooperative and sent copies of the official report, but having up-to-date information was hit or miss in the first few days after a road trip.
 
Batting practice: Sometimes I would get to the stadium as early as 3pm when there was a 7pm game, so I'd do my homework and watch BP. At some point, I asked the manager, Winston Llenas, if I could go in the outfield and catch fly balls with the pitchers and other players. He said sure, so I did that quite a bit. I got to talk with a lot of the players and remember having a conversation with outfielder Jim Beswick about his brief stint in the majors with the Padres five years earlier. I wrote my college essay on spending time with players in the outfield during BP ("This describes me better than which figure in history I'd like to have dinner with" or some such crap).

I also remember standing at first base behind a screen during BP, taking throws from Gus Polidor. He made a lot of errors that year, but that's because he got to a lot of ground balls; perhaps throwing to a small target like me (5-foot-9) paid off for him later on. I never got the chance to throw BP; I didn't throw hard enough, and my arm got sore pretty quickly. Once when I arrived super-early, one of the players asked me to throw to him before BP. He hit a line shot right back at me that, fortunately, pinged off the pitcher's screen. If the ball was a couple inches higher, it would have hit me hard in the back.
   
Chewing tobacco: During that first summer, Winston had me help him fill out some reports. At one point, he said "Have you ever tried tobacco?" I said "No." He said, "Come on outside; you will try some tobacco." It was Chattanooga Chew and it was the worst five minutes ever.
  
Second season: In 1984, the Angels moved to Waterbury, Conn., and Nashua got the Pirates' Double-A team from Lynn, Mass. Early in the season, there was an exhibition game with the parent club. Chuck Tanner, Pittsburgh's manager at the time, was outstanding. I met with him in the locker room before the game and asked him if there was anything unusual that I needed to be aware of. Just a couple of things, he said: John Tudor (a pitcher) was going to be the DH and infielder Jim Morrison was going to play all nine positions. Holy cow — that might be a fan or player's idea of fun, but it's an official scorer's nightmare. Thankfully, Tanner was able to script it all out for me so there were no surprises once the game started.
 
Sweetest thing I ever saw on a baseball field: One day early in the season, I got to the ballpark before BP started. The batting cage, pitcher's screen and infield screens were all set up, and there was one player on the field with a bunch of kids from the elementary school next to the stadium. The kids were having a great time throwing and hitting and hanging out with Bobby Bonilla. I don't think I ever told him I witnessed this, but that's the nicest thing I've ever seen. He had a hot-and-cold relationship with the media during his MLB career, but he's a really nice person in my book.
Such good stuff! Great story, with a great uni angle. Big thanks to Ed for sharing all of this with us.
• • • • •
• • • • •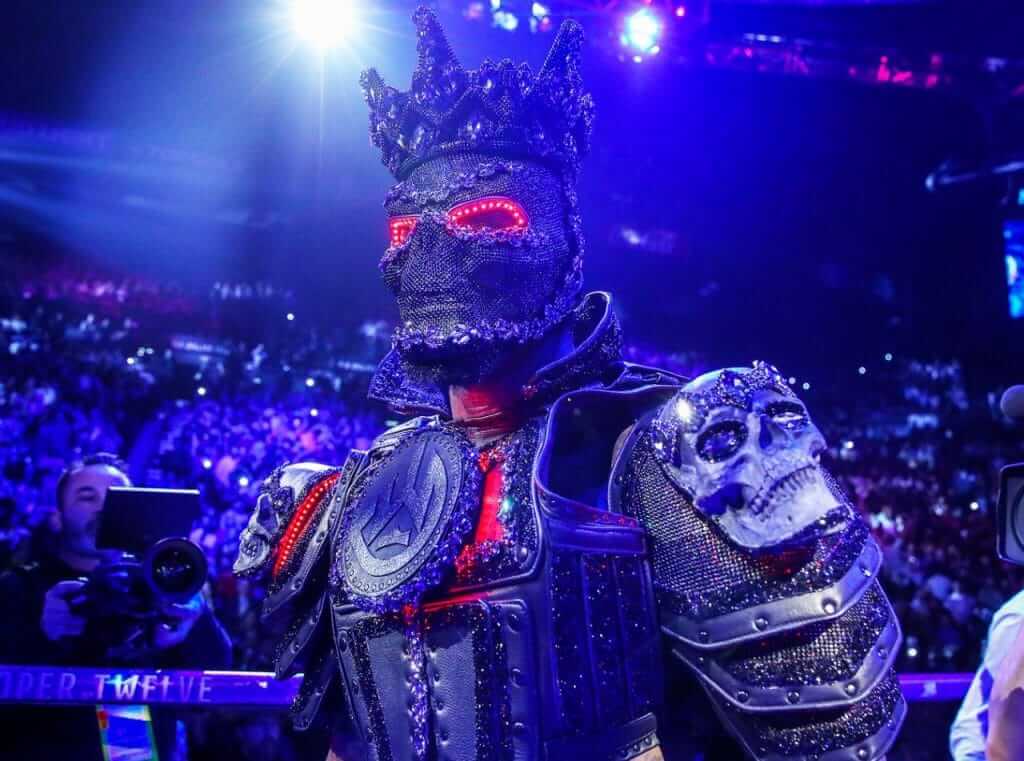 Click to enlarge
Never heard that one before: Boxing ring entrances long ago became insufferable, so it was no surprise that Deontay Wilder wore some sort of voodoo superhero costume (shown above) prior to Saturday night's heavyweight title unification bout against Tyson Fury. What is surprising, however, is that Wilder is now blaming the costume for his miserable performance, which ended when his corner threw in the towel as he was being pummeled during the seventh round, resulting in a TKO.
Speaking yesterday with Yahoo Sports, Wilder said:
[M]y uniform was way too heavy for me. I didn't have no legs from the beginning of the fight. … A lot of people were telling me, "It looked like something was wrong with you." Something was, but when you're in the ring, you have to bluff a lot of things. I tried my best to do so. I knew I didn't have the legs because of my uniform.

I was only able to put it on [for the first time] the night before, but I didn't think it was going to be that heavy. It weighed 40, 40-some pounds with the helmet and all the batteries. I wanted my tribute to be great for Black History Month. I wanted it to be good and I guess I put that before anything.
It's interesting that Wilder repeatedly used the term "uniform," which I'd say is a bit of a stretch. But whatever you want to call his outfit, this is the first time I'm aware of a boxer using his ring entrance attire as the excuse for a crummy showing. Innovative!
Fury, incidentally, arrived at the ring sitting on a throne and wearing a cape and crown (which I'm pretty sure didn't have any batteries, no doubt accounting for his superior performance). Man, sometimes I really miss Mike Tyson.
(My thanks to Timmy Donahue for bringing this one to my attention.)
• • • • •
• • • • •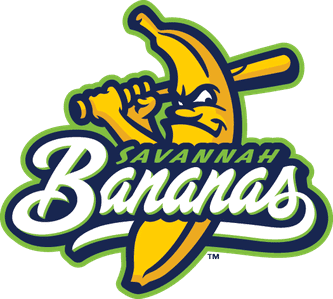 Uni Watch's new favorite team: The Savannah Bananas — one of those collegiate wood bat summer ballclubs — have a lot going for them besides an endearingly fun name. They play in historic Grayson Stadium, which opened in 1926, have frequently been singled out for their innovative marketing approach, and are currently riding an 88-game home sellout streak dating back to 2016.
And now they have another distinction: Starting this season, the Bananas' ballpark will be ad-free. The team announced the move yesterday:
"We don't believe fans want to come to a ballpark, especially one like Grayson Stadium, and be advertised to," said team owner Jesse Cole. "So we're giving the whole stadium back to the fans. Behind me you'll see there are no ads — it's going back to the roots of the 1926 ballpark."

"We asked ourselves the question, do our fans want to come to Grayson Stadium and be advertised to?" said Jared Orton, Savannah Bananas President. "And we thought, probably not, and so we feel like this was the next phase and the best possible fans-first experience."
They're also eliminating ads on the P.A. system and even in the game programs. And according to this article, they're not raising ticket prices or anything like that to compensate. They're just going to take the financial hit because they think it's a fan-friendly thing to do. Imagine that!
I don't think all ballpark advertising is bad. But on balance, I think an ad-free ballpark is much better than an ad-clad one, so I'm all in favor of this move. And you know, whenever I talk about the encroachment of advertising into every nook and cranny of our lives, people always tell me, "Look, it's gonna happen, that's capitalism for ya." But as this story shows, it doesn't have to be that way. Kudos to the Bananas for showing that it's possible to run a successful business without monetizing every available asset. Here's hoping other teams notice.
(Big thanks to Cameron Ilich and Jack O'Connor for bringing this one to my attention.)
• • • • •
• • • • •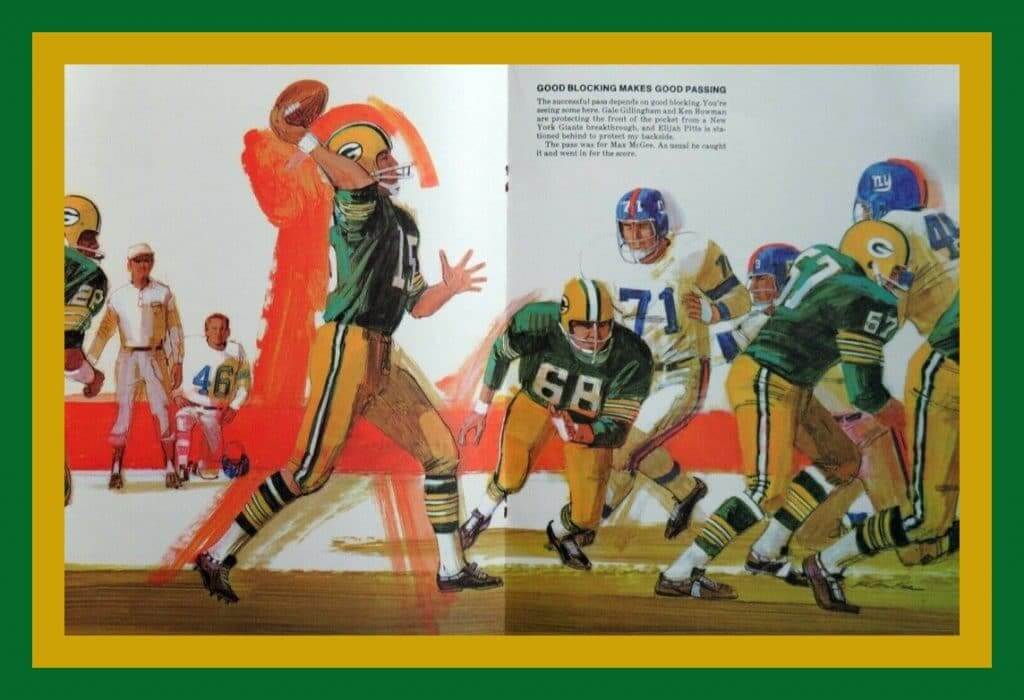 Click to enlarge
Collector's Corner
By Brinke Guthrie
Follow @brinkeguthrie    
Winning Football by Bart Starr — some of the interior artwork is shown above — was a promotional magazine that came with Mattel Instant Replay. And what was Mattel Instant Replay? It was a little device that looked like a transistor radio, circa 1971 or so. You popped a little disc inside the device and it played highlights. I had one of these and it was terrific. Here is a link for the players and discs (and look at the disc artwork!), but good luck finding a player that's operational. 
Now for the rest of this week's picks:
• Another one for the Pack: Curious design on this sweatshirt. We've all seen the gray "Property of" tees and sweats, with the team city arched on top, a small "XXL" in the middle and then the team name, all done in a stencil font. So why did they decide to make the "size" so huge and just obliterate the NFL logo?
• Just some terrific artwork here on this early-1970s Great Sports Moments of the Century record album. Narrated by Curt Gowdy, natch.
• Here's an interesting Minnesota Vikings magnet. Notice the typeface and the Viking guy surrounded by a purple forest. Have they ever used this or is it merely artistic license on the part of the manufacturer? Here's another Vikes item: a singing and dancing puppet kinda thing, I think.
• Classic football pose on the box of this 1945 football highlight film, Football Parade of the Year, from Castle Films.
• Another classic pose, but this time the sport is baseball on this has-to-be-early-1960s New York Mets Rheingold beer coaster.
• Check it out! A Larry Csonka noseguard! And here he is wearing it on this poster.  
• This 1980s MLB children's sleeping bag includes the logos of all the then-current MLB teams.
• Nice artwork on this 1970s-1980s Dallas Cowboys drawstring bag. Why does it say "Cowboys Cowboys" rather than the city? And why are they wearing the cursed blue jerseys?
• On this 1970s NFL/NFC Conference glass, the NFL shield is in color, but the Eastern Division teams are all in a transparent frosted design.
• And finally: "Be Healthy and Stay Fit! Now You Can Enjoy Delicious, Vitamin-Filled Juice, The O.J. Way!" Yes, it's an O.J. Simpson "The Juice" Extractor. (As seen on TV!)
• • • • •
• • • • •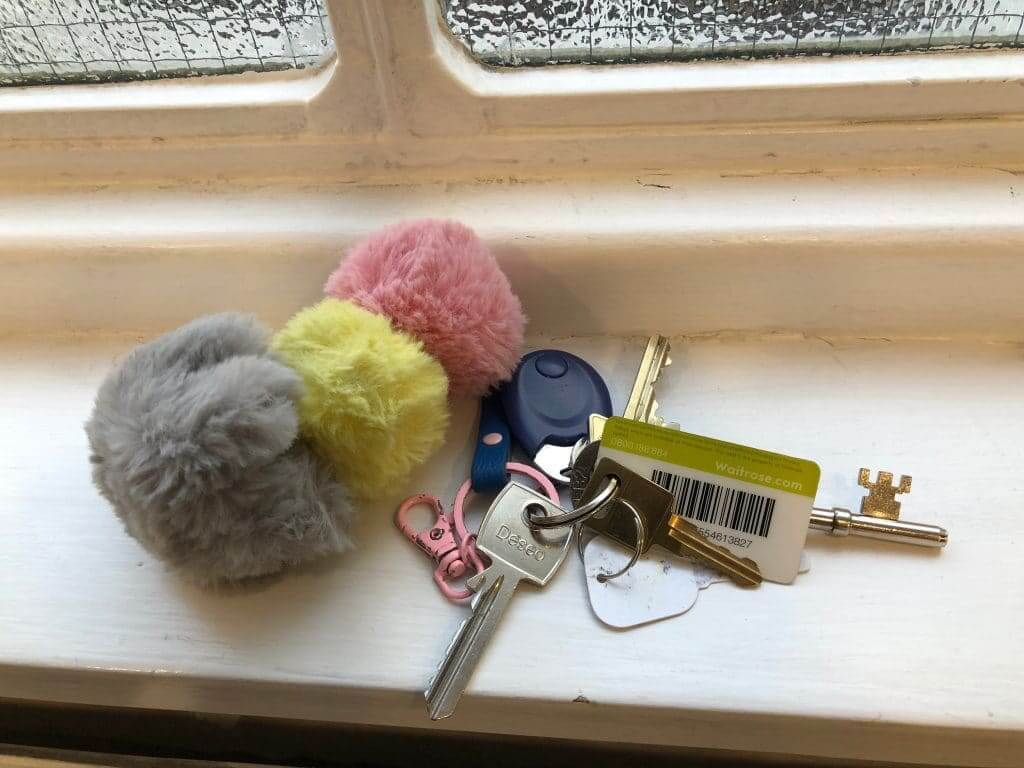 KRC update: The latest installment of Key Ring Chronicles is sort of about the pom-poms shown in the photo above, but is more about what the pom-poms replaced. It's short, funny, and really well-written — don't miss.
I'm always happy to get new entries for this project. If your key ring includes a special object of personal significance with a good story behind it, let's talk. Thanks.
• • • • •
• • • • •
The Ticker
By Alex Hider

Baseball News: Here's an article about how the Phillies are using a new batting helmet model this season. After that story began circulating yesterday, Paul checked with a Rawlings exec, who confirmed that the Rawlings Mach is now MLB's default helmet model, replacing the S100 (from Kurt Esposito). … The Blue Jays have added a memorial sign for Tony Fernández on the outfield wall at their spring training facility. It seems like the sign design could also be the basis for a sleeve patch, but for now they're still wearing the black armband that they debuted on Saturday (from Samuel Williams). … Speaking of the Blue Jays, their costumed mascot is still wearing a Majestic jersey. … Cardinals P Jack Flaherty wrote a tribute to Kobe and Gigi Bryant on his cleats yesterday (from Josh Claywell). … Red Sox bench coach Jerry Narron has been showing off his calligraphy skills when filling out the team's spring training lineup cards (from Jeff Israel). … A new biography about Hall of Fame pitcher Roy Halladay will go on sale later this year with two different cover designs — Phillies-themed in the U.S., and Jays-themed for Canada (from Mike Lox). … NC State will sport an all-red look for some games this season (via @Uniswag). … North Carolina will wear a patch honoring the 100th anniversary of the Negro Leagues during their game today (from James Gilbert). … The Lexington Legends, the Royals' Single-A affiliate, are teasing a new "mystery" cap that will presumably be worn this season (from Josh Claywell).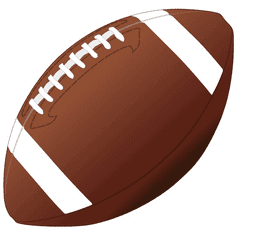 Football News: After giving hints a few weeks ago, the Bucs made it officially official yesterday and formally confirmed that they will be unveiling new uniforms in April (from J.A. Scott and J.R. Rogers). … Speaking of the Bucs, this story has some photos of navy-and-orange Bucs concepts the team chose not use in the 1990s. … Columbia University has published an online exhibit that has a ton of great photos from the early years of the football program (from Jace McKeighan).

Hockey News: Capitals LW Alex Ovechkin scored his 700th goal over the weekend in New Jersey, and the Devils took the net off the goal and are sending it to him (from Mike Chamernik). … Speaking of the Devils, they traded G Louis Domingue to the Canucks yesterday. Domingue wore No. 70 in New Jersey; he'll wear No. 30 in Vancouver (from Wade Heidt). … Speaking of the Canucks, their AHL affiliate, the Utica Comets, will wear Flying Skate-inspired uniforms on Saturday (from James Beattie). … Penguins RW Dominik Simon will switch from No. 12 to No. 18 so deadline acquisition and veteran C Patrick Marleau can continue to wear No. 12 (from Brian Cox). … New Blue Jackets C Devin Shore will wear No. 74. Not only will he be the first player in franchise history to wear the number, but he'll be wearing a number that rhymes with his name! (From Dan McCue.) … The Cleveland Monsters of the AHL will wear aviator uniforms for "Top Gun Night" on April 4 (from @vicious155). … It appears that in at least one scene in the movie Miracle, a fan is wearing a baseball cap with an era-inappropriate maker's mark (from James Poisso).

NBA News: Celtics F Jayson Tatum recently got a new back tattoo, and he wore protective plastic over his new ink during Sunday's game against the Lakers (from Mike Chamernik). … Max Weintraub sends along the story of  George "Horse" Haggerty, who once blew a game for the Washington Palace Five in the 1920s when one of his old Celtics teammates tricked him into throwing the ball on a critical inbound. Luckily, he looked good doing it. … New Lakers F Markieff Morris will wear No. 88 (from Etienne Catalan). … Billy McKinney played with the Bulls and Michael Jordan in 1985. Now, he's the mayor of Zion, Ill,, and he keeps his Bulls uniform framed above his desk (from Timmy Donahue). … I don't think I've seen this before: In the 1970s, Suns F Curtis Perry wore a hockey goalie mask on the court after suffering a broken nose (from Hit The Glass).

College and High School Hoops News: During Sunday's Notre Dame/Miami game in South Bend, a fan sitting behind the broadcast announcers offered fans a nice public service announcement about safe sex (from James Gilbert). … George Mason will wear shooting shirts and sneakers commemorating the Tuskegee Airmen tonight. … The NC State women wore pink uniforms last night for their annual Play4Kay Game for breast cancer awareness (from Timmy Donahue). … Very unusual uni design for Fern Creek High School in Louisville (from Lachlan McLean).

Soccer News: West Ham United wore black armbands to mark the anniversary of the death of Bobby Moore, one of the greatest players in team history. They also wore warm-up shirts honoring Moore prior to the game. Moore died of cancer on Feb. 24, 1993 (from our own Jamie Rathjen). … Chelsea's third shirt for the 2020-21 season has leaked (from Josh Hinton). … Georgian club FC Dinamo Tbilisi wore the names of fallen Georgian soldiers on their shirts Sunday during a Georgian Super Cup match against Saburtalo (from Ed Żelaski).

Grab Bag:  Fun piece from The Dallas Observer, which examined Dallas sports legends who ended their storied careers in non-Dallas uniforms (from Timmy Donahue). … Also from Timmy: This post recaps Captain America costume/uniform history. … And one more from Timmy; Police officers in Bernards Township, N.J., will wear puzzle piece badges in April to promote autism awareness … The logos and visual identity for the upcoming Democratic National Convention in Milwaukee have been unveiled (from Brian Kehrin and Kary Klismet). … The Sioux Falls (S.D.) School District has unveiled athletics logos for two new schools: the Jefferson High School Cavaliers and Ben Reifel Middle School Bison (from Kary Klismet). … Every team in the Premier Ultimate League, a women's ultimate Frisbee league, has an alternate jersey this year — but the jerseys will only be available to purchase for those who chose to support players directly (from Tyler Kepner).
• • • • •
[adrotate group="2″]
• • • • •
Click to enlarge

What Paul did last night two nights ago: On Sunday night the Tugboat Captain and I went to an event hosted by The Museum of Interesting Things (a great name that should really be the subtitle of every single museum). The theme was "medical quackery," so they had all sorts of dubious devices on hand, including the "Vibra-Finger" shown above. It was supposedly marketed as a gum massager, although, like most vibrating gadgets that predated the sexual revolution, it was probably used for, uh, other things.
Here are a few of the other things that were on display:
There were also some short films and presentations — fun! Fortunately, we escaped without having to experience a blood-washing.
• • • • •
As some of you know, we've been having trouble with the mobile version of the site. Those issues should now be fixed. Let me know if you're still experiencing any problems. — Paul