By Phil Hecken, with Matthew Weidner
Follow @PhilHecken

Well, it's that time of year again: time to see the shoes the NBA All Stars will be wearing for the big game today. I'm pleased welcome back sneakerhead reviewer, Matt Weidner, he took up the mantle of ASG shoe reviewer after the erstwhile Matt Powers retired a few years back.
Readers probably know that I'm most definitely not a sneakerhead, and this sort of thing is way out of my wheelhouse. But I know there are many readers who are into this sort of thing, so I'm happy today to bring you the latest in NBA kicks. Here's Matt (for all photos below, you can click to enlarge):
• • • • •
Your All-Star 2020 Sneaker Primer
By Matthew Weidner
The NBA is gearing up for the All-Star Game in Chicago. We've all seen the uniforms (more good than stupid) and are aware that the teams will wear 24 and 2 in honor of Kobe Bryant and his daughter Gianna. All-Star uniforms are usually a blip on the radar since they're only wore one night. They ultimately don't matter that much, though I presume there will be a spike in retail sales due to the honorary numbering. The uniforms will be, well, more uniform than usual. What won't be uniform is what the players will be wearing on their feet.
I'm back once again to break down the sneakers for this year's All-Star Game. I enjoyed doing last year's breakdown, so when Phil reached out this year I was excited to do it again. If you don't remember, I am a Sixers' fan from suburban Philadelphia. If you're interested in the 76ers, sneakers, or both you can follow me on Twitter at @SixersSneakers.
Unlike last year's game there are a lot of new faces. Players with signature sneakers are either hurt (Steph Curry, Klay Thompson, Kevin Durant) or didn't get selected to play (Paul George, Kyrie Irving). Some of these players still had All-Star versions of their sneakers created, but we may see them on court being worn by other players.
+ + + + + + + + + +
Team LeBron
Captain – LeBron James
Team captain James is arguably the most famous basketball player in the world. If you haven't heard, he'll be starring in Space Jam 2 which is slated to release next summer. Nike jumped on the marketing train already and created the Nike LeBron 17 'Monstars' for All-Star 2020.
+ + + + + + + + + +
James Harden
Harden is the top guy over at adidas. He will be playing in a pair of his signature model, the adidas Harden Vol. 4, designed in collaboration with Los Angeles-based designer Daniel Patrick.
+ + + + + + + + + +
Kawhi Leonard
Last year, New Balance sent me into a tizzy when they dropped their newly created OMN1S on the Friday before the All-Star Game when I had already sent my completed piece to Phil. Leonard will wear the New Balance OMN1S again in this year's game. This version was created with Chicago streetwear mogul Joe Freshgoods and are dubbed with the tag line "No Emotions Are Emotions."
+ + + + + + + + + +
Anthony Davis
Davis has been playing in sneakers from Kobe Bryant's signature Nike line since his days in New Orleans. I would venture a guess that Nike has a special colorway of the recently released Nike Zoom Kobe 5 Protro for players to wear during the weekend. Nothing has been put out by the brand as of publishing.
+ + + + + + + + + +
Luka Dončić
Dončić signed a multi-year deal with Jordan Brand in December 2019. Jordan has released two versions of their signature model, the Air Jordan 34. The first is the Air Jordan 34 SE. It features premium materials and a quilted shroud. I'll break down the other model when I get to fellow Brand Jordan endorser Kemba Walker.
+ + + + + + + + + +
Reserves
There are two members of Team LeBron coming off the bench who have signature sneakers – Chris Paul and Russell Westbrook (both with Jordan). Damian Lillard has a signature sneaker with adidas, but he has been ruled out after tweaking his groin in Wednesday night's game.

Westbrook will be wearing the Jordan Why Not? Zer0.3 'L.A. Bred'. The sneaker features a bright neon colorway that pays homage to Westbrook's upbringing in Los Angeles. These remind me of the opening credits from Saved by the Bell.

Adidas teamed up with rapper Pusha T to design the adidas Dame 6 sneakers Lillard would have worn in the game. They are dubbed 'I Am My Own Fan'.
Paul will play in the Jordan CP3.XII. No specific All-Star version has been released by the brand.
Rounding out the reserves for team LeBron are a bunch of Nike (and one Jordan) guys. The lone non-Nike player left is Jayson Tatum. He is signed with Brand Jordan and will wear an iteration of the Air Jordan 34. Like Davis, Domantas Sabonis and Lillard replacement Devin Booker have been wearing sneakers primarily from the Nike Kobe line. Ben Simmons plays in the Nike Zoom Rize. He's had some interesting colorways this season, so I expect something unique for the game. Nikola Jokic wears the Nike Hyperdunk X. He wore the same sneaker in last year's game.
• • •
Team Giannis
Captain – Giannis Antetokounmpo
Nike blessed Antetokounmpo with his own signature sneaker in 2019 – the Nike Zoom Freak 1. The version he'll be wearing All-Star weekend pays homage to the movie Coming to America. This colorway is dubbed 'Employee of the Month' and is inspired by the uniform Eddie Murphy's character wears while working at McDowell's.
+ + + + + + + + + +
Joel Embiid
Since Steph Curry is injured, Embiid will be the only player representing Under Armour in the ASG. The brand announced in mid-January that Embiid will be getting his own signature sneaker. There are leaked images floating around, some of which I posted on my Twitter a few weeks ago, but those were promptly removed after Under Armour's legal team got involved. Because of this, I will not be including any pictures in this post, but if you're curious search for Under Armour Embiid 1. If I were a betting man, I'd say that these make their debut in Chicago on February 16.
+ + + + + + + + + +
Pascal Siakam
First-time All-Star Siakam has been playing the Nike KD 12 this season. Nike did create an All-Star version of the sneaker since Durant is an annual stalwart in the game. Nike linked up with famed Chicago streetwear designer Don C to create a colorway based off the Chicago city flag.
+ + + + + + + + + +
Kemba Walker
As mentioned above, Jordan will be releasing two versions of the Air Jordan 34 since the game is in Chicago. Walker has been wearing the 'Jordan Unite' version for a few games already, so he will likely continue that streak into All-Star weekend. The multi-coloring on the heal tab is meant to be indicative of the Chicago transit system.
+ + + + + + + + + +
Trae Young
Young is signed to an endorsement deal with adidas. He has played much of the past two seasons in the innovative, sock-like adidas N3XT L3V3L. There is a rumored N3XT L3V3L 2 in the pipeline, but they have not been part of adidas's marketing for ASG 2020. Adidas has indicated that their non-signature players will wear the Pro Model 2G 'Shelltoe 50' which honors 50 years since the brand introduced the + + + + + + + + + +target="_blank">Superstar.
Reserves
The only player coming off the bench for Team Giannis with a signature sneaker is Donovan Mitchell. He will be wearing an orange and black rendition of his adidas D.O.N. Issue 1. The other adidas members on the team are Kyle Lowry and Brandon Ingram. Lowry has been wearing the Harden Vol. 4 this season, but we'll likely see him in the previously-mentioned Pro Model 2G. Ingram has been playing in the adidas ZONEBOOST this season, so the brand could reasonably make an All-Star version of that model. On the other hand, the Kanye West-designed YEEZY BSKTBL Quantum is releasing All-Star weekend. If any of the adidas guys wear them, I would put my money on Ingram.
Three of the remaining reserves are Nike athletes. Khris Middleton plays in the Nike Air Force Max Low. Rudy Gobert wears the Nike Air Max Dominate. Surely Nike will dress up their favorite shoes for them. First-timer Bam Adebayo is a Nike guy, but has worn so many different sneakers this season, that I cannot even guess what he'll wear on Sunday.
Last, but not least, we have Jimmy Butler. It was reported last month that Butler requested that his contract with Brand Jordan be terminated 10 months before it was set to expire. He has still been wearing Jordan sneakers, but he is technically a sneaker free agent. There has been no news lately where or when he will be signing a new contract. Maybe his All-Star Game footwear choice will signal his next move.
There you have it. There will be Kobe tributes aplenty during the weekend which is fitting since he was a mainstay of the event throughout his career. Thanks to Phil and Paul for letting me run with this again.
• • • • •
Thanks, Matt! Great job with the sneaker run down. OK, readers, please be sure to thank Matt and let's have your thoughts on this years kicks!
NBA ASG Unis Of The Past…
The NBA ASG is today, and in a break (sorta) from past years, the uniforms return to red vs. blue. With the passings of David Stern (former NBA Commish) and Kobe Bryant, there will be two memorials on the unis themselves: tribute patches in honor of Kobe and Gianna Bryant and the other Calabasas crash victims as well as a black band for David Stern. Expect more than a few guys to point up towards the sky after doing something that cries out for attention. Instead of "Look at me" it will be more of a "this is for you, Kobe" type thing. Just sayin'. The game will also feature an interesting twist: In the fourth quarter, there will be no clock. Instead, whichever team gets to 24 points more than the leading team's score after three quarters will win. (24 was one of Kobe Bryant's numbers.) Be interesting to see how that works out.
Here's a look back at some of the uniforms the NBA have worn in the past — it's not all of them, but it's a lot. They haven't always been better back then than they are now, but let's just say I prefer the older ones to the more modern looks.
~~~~
1950
Early All Star Games had plain (gorgeous) unis.
~~~~
1963
By the 1960's the jerseys had "EAST" and "WEST" on the chest, along with the simple stars.
~~~~
1970
~~~~
1972
By 1972 the colors weren't always red, white and blue. The '72 game, played in LA, featured the East and West in Lakers colors, in a nod to the home/host city. Also note Jerry West with his NOF and NOB.
~~~~
1975
~~~~
1976
~~~~
1977
Note the upper/lower case fonts, in sort of an Olde English script. Can you guess where this game was played?
~~~~
1978
~~~~
1979
Not a yuge fan of the diagonal pattern.
~~~~
1980
Now THAT is a set of unis!
~~~~
1981
Yeah, they probably didn't need to add "All Stars" to the front of the jersey. We know who you are!
~~~~
1982
Hmmm. The "EAST" and "WEST" look too crowded with "ALL STARS" on the front. I know, let's move "EAST" and "WEST" to the lower back!
~~~~
1983
Who wears short-shorts?
~~~~
1989
All Stars shortened to All Star, and the NBA Logo are added — but damn those look good.
~~~~
1994
By the early-mid '90s, the NBA loved sublimation. And it shows here.
~~~~
1995
~~~~
1996
You either loved or hated these two years — played in Phoenix and San Antonio, respectively. They really tried to bring out the host city flair for these.
Perhaps they were a bit "too" much, as for some strange reason, from 1997 thru 2002, there were no All Star Game unis — teams wore their respective home and road unis. I was never a fan of this format. This isn't BASEBALL!
~~~~
2003
Ah. The return to sanity. Damn those are purdy.
~~~~
2004
By making "EAST" and "WEST" really big and diagonally aligned, the "All Star" wording becomes the size of an ad patch. Smaller actually. Might as well not be there.
~~~~
2005
~~~~
2006
By 2006, the NBA would start experimenting adding more solid color blocks to the white jersey, and more white color blocks to the blue jersey.
~~~~
2007
Very minimalist. Also very bland.
~~~~
2008
Hey, remember that color blocking thing we started in 2006? Let's make the front of the unis one color and the backs a completely different color. But make sure the team with the white front plays a team with a white back. That won't be confusing at all!
~~~~
2009
Hey 2008? Yeah that was a bad idea. Signed 2009.
~~~~
2010
I know. Let's make the game color vs. color (you can't blame Nike for this one). Also, let's at "The" to EAST and WEST. Also, lets add a makers mark!
~~~~
2011
Let's add some sublimation to the color vs. color! And how about 3 stripes down the side of the jersey?
~~~~
2013
Make the 3 stripes bigger!
~~~~
2014
Hey, how about a giant logo? And sleeves! Wait, wait…how about TV Numbers too!
~~~~
2015
Well, the weekend will be spent in NYC, with Brooklyn and the Knicks both serving as hosts, so while this was technically black vs. white, it was done with the Nets and Knicks unis in mind. Also note the FNOB/Number/LNOB on the jerseys. Also, the teams did away with the East vs. West designations.
~~~~
2016
Teams returned to simpler unis and EAST and WEST designations. The unis also featured an ad patch.
~~~~
2017
The last ASG with adidas unis would be kind of an anthracite vs. gray affair. The ad patch is still there.
~~~~
2018
The first ASG in Nike (actually Jordan Brand) unis, the East/West conferences were done away with again, and all teams wore a monochrome team logo on their chest. Rear numbers were ghosted, and the unis were about as minimalist as you could get. I mean — the game's really all about the footwear anyway, so why not let the players show that off with as little to distract them as possible. Just a Jumpman, and ad patch, and a logo.
~~~~
2019
Another Nike/Jordan game. Another black unis vs. white unis game. At least this year we get a return to red vs. blue.
~~~~
Enjoy the game today boys and girls. I won't be watching (not out of boredom or spite or anything), but because I'll be teaching curling in Brooklyn. Maybe I'll get home in time to watch the last few minutes (also known as the time when they allow defense to be played).
Colorado & LA Do The Stadium Thing
LET'S GO!!#StadiumSeries #GoAvsGo pic.twitter.com/QVsk9pDF9z

— Colorado Avalanche (@Avalanche) February 16, 2020
The Colorado Avalanche and Los Angeles Kings played the most recent outdoor "Stadium Series" game last night, in the Air Force's Falcon Stadium. It was about what we've come to expect with these outdoor games; we'd already seen the unis (they're not great), so this was all about how they looked on the ice. I actually watched some of this game, and the novelty is wearing off. Almost all the tight shots look like the teams are indoors, and in the long views, you can tell who's playing, but it's hard to follow the action. I barely noticed the Kings wearing shiny chrome helmets unless we were seeing them up close. Here's a few shots:
Good luck to our Eagles Grads, Gravy & Frankie, and the rest of the @Avalanche in the #StadiumSeries tonight!#GoAvsGo #EaglesCountry pic.twitter.com/B1wWokVHqS

— Colorado Eagles (@ColoradoEagles) February 16, 2020
While the Kings hats sure were shiny in those photos, almost any shot that wasn't at ice level made the helmets appear black, as they were reflecting the black Colorado night sky. Not a bad effort, but let's hope the chrome domes go the way of the dodo in the NHL.
You can see lots more photos here.
Some quick notes from Jakob Fox on the scorebug, and also the placement of the "C". It's also apparently the first time the Kings uniform contains no crowns (from Kings Uni History).
And here's a bit of information about the Stadium Series goalie masks.
Guess The Game…
from the scoreboard
Today's scoreboard comes from Delia DeLyon.
The premise of the game (GTGFTS) is simple: I'll post a scoreboard and you guys simply identify the game depicted. In the past, I don't know if I've ever completely stumped you (some are easier than others).
Here's the Scoreboard. In the comments below, try to identify the game (date & location, as well as final score). If anything noteworthy occurred during the game, please add that in (and if you were AT the game, well bonus points for you!):
Please continue sending these in! You're welcome to send me any scoreboard photos (with answers please), and I'll keep running them.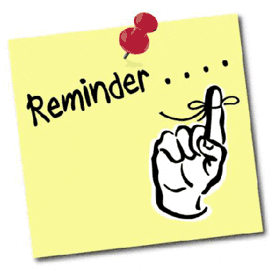 And now a few reminders from Paul
Hi there. Here are a few things to keep in mind this weekend:
• Teespring is currently running a sale. For this weekend, you can get 10% off the price of anything in the Uni Watch Shop (including the new February Pin Club design) and the Naming Wrongs Shop by using the checkout code CANDY.
• I'm matching the Teespring discount by offering 10% off on our Uni Watch Classic cap. For this weekend, it's priced at $35.99, instead of the usual $39.99.
• I'm also running a 50%-off clearance sale on the handful of Uni Watch gumball helmets I still have in stock. Get 'em before they're gone!
• This coming Wednesday is the submission deadline for my "Redesign the Patriots!" contest, which I'm doing in conjunction with InsideHook.
Okay, back to Phil!
Uni Watch News Ticker
By Phil

Baseball News: Priorities, people! This article mentions 5 things that happened in the offseason we might have missed, taking special care to note the MOTD appears on baseball uniforms, but failing to mention the multiple teams who've changed unis, or added alternates. … Of the three College Baseball tournaments coming up this month in Texas, only the Round Round Classic doesn't have an advertiser (from Ignacio Salazar). … Tulane announced Friday that former coach Rick Jones will have his jersey No. 10 retired May 2nd in a ceremony during a Saturday game against Cincinnati (from Timmy Donahue). … Squatchee Watch! David Price still has his (from Jakob Fox). Are we taking bets on when it comes off? … Raines faced Ribault on Feb 13th in the inaugural HS Heritage Classic game celebrating the 100th anniversary of Negro League baseball. Teams competed in throwback Jacksonville Red Caps unis (from Timmy Donahue). … Looks like the Vandy twitter account GetsIt™ (from Lee Wilds). … Bill Victor writes, "I was reminded of this double decker name while watching MLB TV's special on the Herzog Cardinals. … Cheaters never prosper…or play Little League, apparently: Two California LL's have banned the use of Astros uniforms (from Timmy Donahue). … Tweeter Jeffrey Seals writes, "Gotta give it up to @CMUBaseball starting pitcher Cameron Brown for the great look on the mound today in Las Vegas against @unlvbaseball!" I agree! … Another tweeter, Squatchee on Top says, "Super pumped about @BaylorBaseball having gold visors on their batting helmets finally matching their ball caps. Have had solid green helmets in the past. Bravo." … New throwback uniforms for Florida (from Gator Uni Tracker).

NFL/Pro Football News: With regard to yesterday's XFL Washington (DC) Defenders vs. New York Guardians game, bryanwdc writes, "Never seen something like this in the stands before – or a team tweet it out – not a uniform but clearly some sort of athletic aesthetics of some sort." … Also in that game, the Guardians had a pretty epic jersey fail (good spot by Jonte Robertson). … The @XFLonFOX score bug has been slightly updated from last week to reflect the team records (from Josh Hinton).

Hockey News: Not quite pink in the rink: The Niagara IceDogs wore special uniforms for Valentine's Day (from Wade Heidt). … The Boston Bruins wore alternate uniforms yesterday vs. the Red Wings (from Bunson Burner Account). … The Twitter account Bus League Hockey writes, "Maybe it's just us, but this teal-yellow game between Columbus and Battle Creek in the FPHL looks fantastic." … Kary Klismet writes, "Colorado College (seen here celebrating clinching the Pikes Peak Trophy with a win over Air Force on Friday night) wore a new home white jersey, their third new sweater in as many games since unveiling the school's new athletics logo set last week. None of the three new sweaters have the excellent new tiger head logo on the front, which feels like a real missed opportunity. Disappointing." … Whoops. Last night Ilya Kovalchuk's sweater's NHL logo was backwards (from Clint Dickenson). … Check out the script on Puerto Rico women's Volleyball Team from 1970 (from Jeremy Brahm).

NBA News: Houston Rockets G Chris Clemons had his jersey retired Friday night at Millbrook HS in Raleigh & will have his college jersey retired SAT @ Campbell University (from Timmy Donahue). … Nike and the Jordan Brand unveiled uniforms for inaugural Basketball Africa League season.

College Hoops News: Yesterday the Kansas Jayhawks wore 90's throwback uniforms against the Oklahoma Sooners. You can check them out in this gallery. Here's another look (from Brandon Daley). … Speaking of throwbacks, Sparty wore throwback unis against Maryland yesterday, and you can see lots of pics here. … (Syra)'cuse debuted new road uniforms today, with what appears to be an unfortunate apostrophe catastrophe (from Jakob Fox). … New black uniforms for Cleveland State (from Ed Żelaski). … Color vs color between Tulsa and South Florida yesterday (from Josh Hinton). … Also from Josh: Oklahoma State wore black at home, causing Texas Tech to wear white on the road. And earlier this week, Louisville went GFGS at Georgia Tech. … Oakland & Youngstown State threw back: "Beautiful color on color uni matchup for my alma mater. Throwbacks offered a refreshing/rare chance to see jerseys with no maker's mark or conference logo," says Timothy Pontzer). … Providence wore pink-accented uniforms last night against Seton Hall as part of their Stand Up To Cancer campaign (from Josh Hinton). … Also from Josh, Here's a good look at the insignia used on the floor of the Stephen C. O'Connell Center, denoting Florida's decision to name their court after Billy Donovan. And color vs color between Gonzaga and Pepperdine.

Soccer News: Pacific Rim correspondent Jeremy Brahm notes, "it may be purple, but Sanfrecce Hiroshima has their own wrapped train now." … Yesterday FC Barcelona players wore Ousmane Dembele jerseys prior to their match in support of their teammate who underwent hamstring surgery (from Jakob Fox). … Josh Hinton writes "Great (paywalled) article (from The Athletic) that implies Parliament will pass legislation that could mean the end of betting ads on kits." … Club America players wore shirts in support of Nico Castillo and Nico Benedetti in the pregame photo, as both players will miss the remainder of this season (from Josh Hinton).

Grab Bag: No jerseys? No problem! ICYMI, in the NRL Nines 2020, the NZ Warriors women were forced to wear men's jerseys after leaving kits at a hotel. … Beginning yesterday, Alabama teams in their competitive seasons will honor Wendell Hudson, who became UA's first African American scholarship athlete 50 years ago, by wearing a WH patch or helmet sticker throughout the duration of the 2019-20 academic year (from Chicago Gump). … The 1st Make-a-Wish Uniform: Timmy Donahue writes, "This article popped up on my Facebook and I thought you might be interested. The MAW "about us" page shows the little boy, Chris, in his custom police uniform." … Starcom Racing's entry for today's Daytona 500 will honor the 30th anniversary of Team Manager Derrike Cope's 1990 win (from Chris Hickey). … WHOA! Check out these socks for UNC 'Heels Lax players (from James Gilbert). … The Allentown PD has recieved a grant to purchase new gear. Part of the $ will go toward buying new uniform shirts with patch & badge attachments. Other equipment include cameras, helmets, and shields (from Timmy Donahue). … Utah and Air Force played a color vs. color game yesterday in men's lax (from Martin Alonzo). … Old Glory DC Rugby have some pretty cool custom cleats (from bryanwdc). … The Albuquerque Police Dept has created specialty patches for Autism Awareness (from Timmy Donahue). … Looks like Austin Dulay's corner borrowed the Titans' logo (from Steve B. Creations). …Interesting "Flying Tigers" treatment on a Bartow County, GA fire helmet. The department was honoring the child pictured for saving his mom & sister when their home caught fire (from Russell).