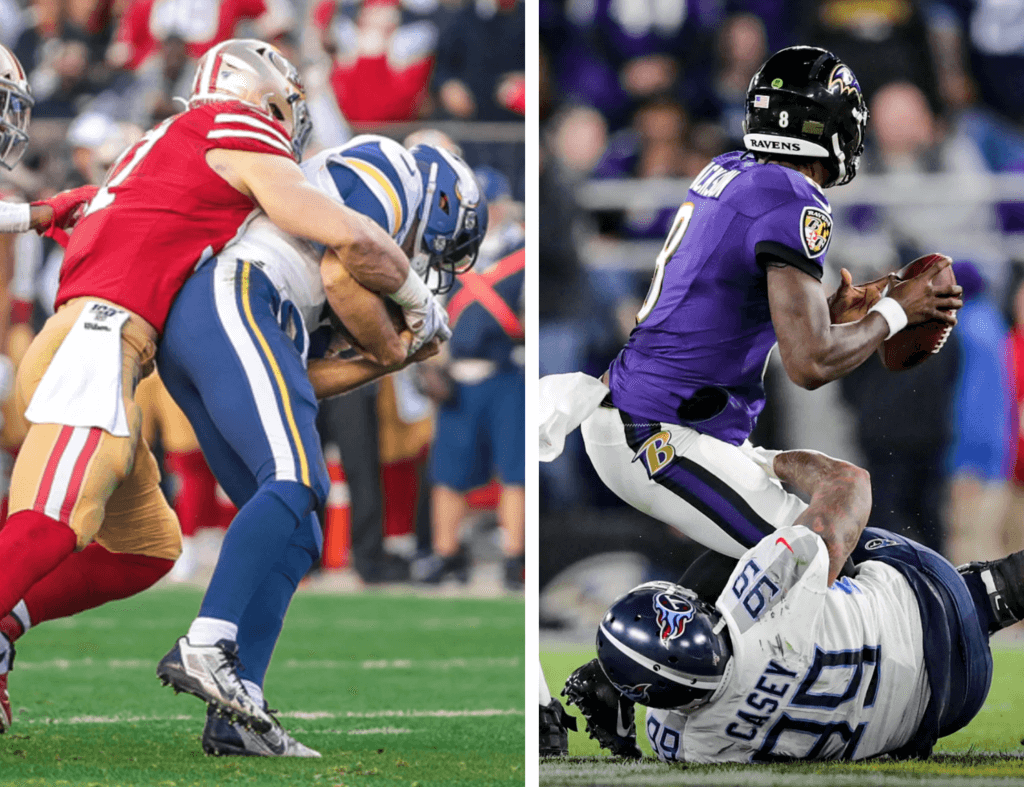 Good morning! Paul here, filling in for Phil, who's dealing with a family situation. Greetings from Florida, where the Tugboat Captain and I are spending a few days visiting her parents. It feels very weird to be wearing shorts in January!
Yesterday was a very, very good day in the NFL, at least from my perspective. Consider:
• My favorite team, the 49ers, won their playoff game against the Vikings and will host the NFC Championship Game next Sunday.
• The team widely considered to be the biggest roadblock to a Niners championship, the Ravens, lost their playoff game and are no longer a factor.
• With the Vikings and Ravens both losing, we're now assured of a purple-free Super Bowl.
It's a win-win-win!
• • • • •
• • • • •
A whale of a game: The Carolina Hurricanes wore their Hartford Whalers throwbacks for last night's game agains the Kings (additional photos here). I realize this sticks in the craw of some Connecticut fans, and I sympathize with those fans, but I love this move — not just because it's great to see that Whalers uni again, but also because throwback uniforms are history lessons, and the Hurricanes' previous franchise incarnation as the Whalers is part of NHL history.
That's why I also love it when the L.A. Clippers wear Buffalo Braves throwbacks, or when the Oakland A's wear Philadelphia A's throwbacks — it teaches fans about the history of the team and the sport.
But hey, that's just me. If you disagree, feel free to do so in today's comments.
• • • • •
Sorry, but that's it for today. Enjoy your Sunday, and I'll be back with a full slate of content tomorrow. — Paul