For all photos, click to enlarge
Fun promotion yesterday by NBC, which dressed up five guys in football uniforms to take part in the Thanksgiving Side Dish Bowl. They appeared yesterday morning on Today, prior to NBC's coverage of the Thanksgiving Day Parade. I think there was some sort of online vote to pick the best side dish or something like that, but of course I care more about the uniforms.
The five "teams" were the Cranberry Sauces, the Potatoes, the Pumpkin Pies, the Green Bean Casseroles, and the Stuffing. Here's how they looked from the back, followed by a closer look at each team:
The designs were done by a branding agency called the Barn. They've put together a really good page about the project here. I wish more real teams would document their uniform designs this well.
I had a good email back-and-forth yesterday with Nick Matarese, the Barn's president and creative director. He said:
The idea was thought up jointly by us and NBC back in August/early September. It was originally just going to be a just a social media engagement campaign, but when it all started coming together the decision was made to ramp it all the way up, make the jerseys, put it on TV, etc. So our timeline was cut in half to be able to hit production schedules. No idea how NBC pulled off that part — custom unis and helmets were pulled together in 10 days!
The designs seem just cheesy enough — fun stuff. Naturally, I like the Casseroles' color scheme (although I hate green bean casserole), and I got a kick out of all the stripes on the Cranberry Sauces' uniform, symbolizing the canned sauce's telltale ridges.
A few additional notes:
• It's interesting that the jerseys have the NBC peacock logo instead of a maker's mark. If you look at the live photo at the top of this entry (instead of the mock-ups), you can see that the pants have the Rawlings logo, so I assume that's who made the jerseys as well. (I asked Matarese about that. He referred me to someone at NBC, who said he'd get back to me but never did, which isn't surprising given that all of this discussion was taking place on Thanksgiving.)
• They apparently planned to have merit decals for the Mashed Potatoes team, although I don't think they used them:
• I thought it was funny that all of the players wore hip pads — something that real football players haven't worn in ages.
• I asked if the players were athletes, actors, or what. Again, the NBC guy said he'd get back to me but hasn't yet done so.
• Two of the glove slogans have apostrophe catastrophes. Grrrrr.
And there's more: The Barn also created three hockey teams for Thanksgiving leftovers (two of which, unfortunately, are just Side Dish Bowl retreads):
As you can see above, those look like Adidas jersey templates. But the individual team mock-ups look more like Reebok templates:
It's not clear to me when, or even if, we'll see these uniforms in real life. There's a page with more info on the hockey designs here.
• • • • •
• • • • •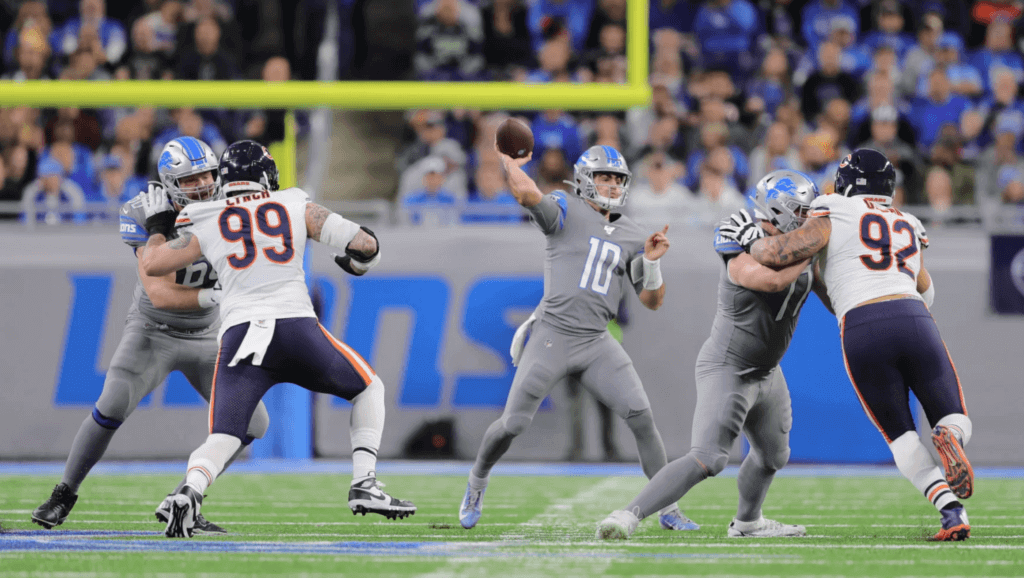 Click to enlarge
NFL roundup: All three of yesterday's NFL games were uni-notable. Let's start in Detroit, where the Lions wore their mono-grey disasters. It's a crying shame that the pro team with the longest Thanksgiving Day tradition, dating back to 1934, would wear this crap on the holiday (or any day, really). What a disgrace.
Things were only slightly better in Dallas, where the Bills somehow thought Thanksgiving was a good time to go mono-Smurf (with white facemasks to boot):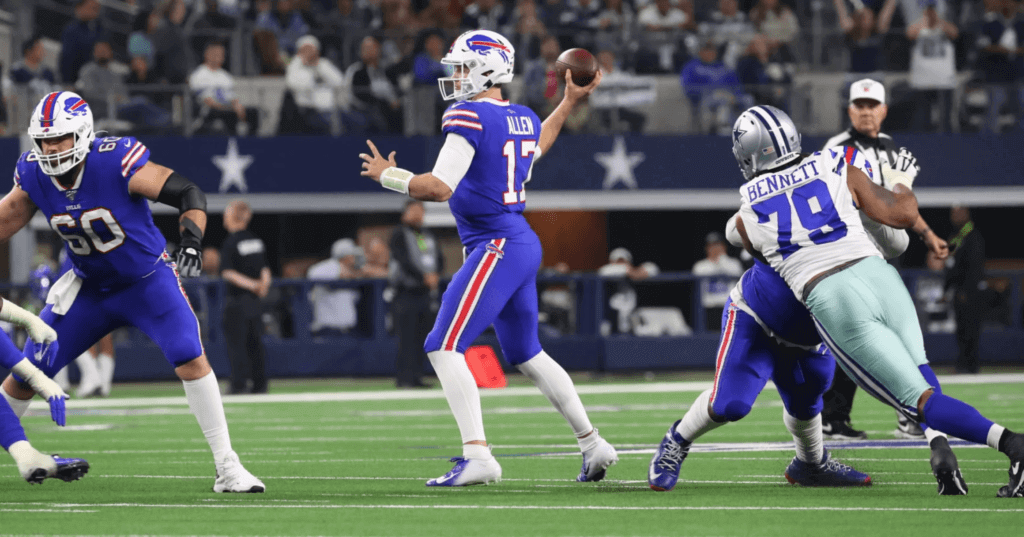 Fortunately, the last game of the day found the Saints wearing their mono-white alternates against the throwback-clad Falcons — very easy on the eyes: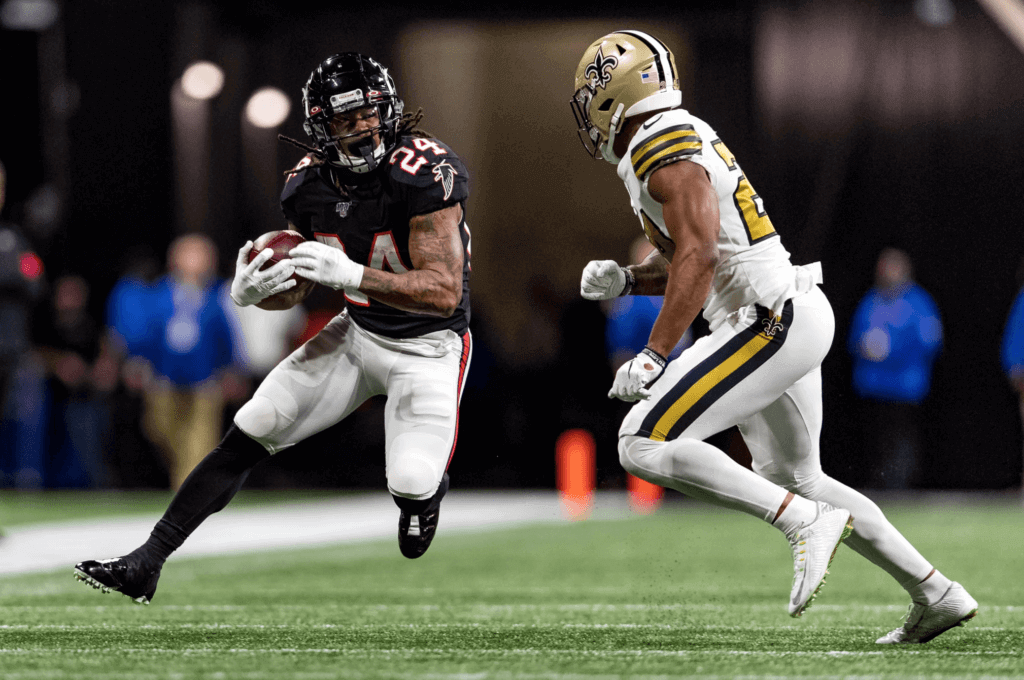 • • • • •
• • • • •
Sorry, no Ticker today, because it was hard enough for me to put together this much content on a holiday and everyone else had the day off. Thanks for understanding. Phil will have full weekend content over the next two days, and then I'll see you back here on Monday. Hope everyone is enjoying a great holiday weekend. — Paul