The other day I was interviewing a guy who worked in the Cubs' clubhouse back in the late 1960s. It was for a non-uni-related story I'm working on, so we mostly talked about non-uni stuff, but every now and then he'd veer off on a tangent — including one that I'm going to share with you here today.
I'm not going to tell you the clubhouse guy's name, because I don't want to give away any clues about the story I'm working on (more on that later this week). So for our purposes, at least today, he will simply be known as Clubhouse Guy. Here's how the pertinent part of our conversation went:
Clubhouse Guy: I'll tell you another cute story, from '68. The Cubs were on the road, and they used to send those wool uniforms out to a dry cleaner while the team was on the road. There were two sets for each player. The cleaners had the key to the clubhouse, so when the uniforms were done, they'd bring 'em in and hang 'em in one of the dressing lockers.
So the team comes back at two in the morning from Los Angeles. We were waiting to help unload the bus, and we went down into the clubhouse. It was our job to take the plastic bags off of the cleaned home white uniforms and put 'em in each player's locker.
So we took the bags off, and I thought I was seeing things. I called to Kenny, the other clubhouse guy, and said, "Do you see what I see?" And sure as heck, we were looking at pink uniforms.
Uni Watch: So they had discolored during the cleaning process?
CG: Yes. The red "C" ran. I'll never forget when Yosh [Kawano, the Cubs' legendary clubhouse manager] came walking in. He does a double-take and goes, "Wait a minute" — and then, blankety-blankety-blank. "Is this a joke or something?" It wasn't. To make matters worse, the players had to wear 'em until they got replacement uniforms.
UW: So they actually went out there…
CG: In pink uniforms. Yes.
UW: How pink are we talking here? Like, I'm assuming it wasn't a bright pink. More of a light tint?
CG: Yeah. But you could see it. And Jack Brickhouse, the Cubs' TV announcer, he used to start his broadcasts by saying, "In living color..!" And that day, he added, "And by the way, don't adjust your controls — yes, those uniforms are pink!" Yosh happened to be watching on the TV in [Cubs manager] Leo Durocher's office at the time, and he just went absolutely nuclear. He called up to the press box, got Brickhouse on the phone, and said, "Are you trying to get me effin' fired?"
UW: This was in '68?
CG: Yes, about a third of the way into the season. I'll never forget that.
UW: How many games did it take before they got the replacement uniforms?
CG: I wanna say about five or six.
UW: Do you recall who the opposing teams were?
CG: No, I can't remember.
———
Hmmm, a third of the way through the season — could they actually have worn pink for Mother's Day?
In any case, I've never heard this story before. I did a quick photo search on the Cubs' 1968 season and came up empty (color game photos are rare) and came up empty. I also did a bit of admittedly rudimentary searching for newspaper articles — again, nothing.
If anyone knows more, or if anyone would like to do a deeper research dive (something-something, Jerry Wolper, something), please enlighten us!
• • • • •

• • • • •
NFL Preview reminder: In case you missed it yesterday, the annual Uni Watch NFL Season Preview, with all of the uniform changes and news for the coming season, is now available for your enjoyment on the Sports Illustrated website. You can check it out here.
And speaking of reminders, I mentioned yesterday that I'm now taking questions for a new round of Question Time, the AMA-style segment where you get to submit questions to me and I do my best to answer. If you'd like to submit a question, send it here (please note that this is not the usual Uni Watch email address). One question per person. Questions can be about uniforms, sports, or anything else — nothing is out of bounds, although I reserve the right to not answer questions that are too personal. Thanks!
• • • • •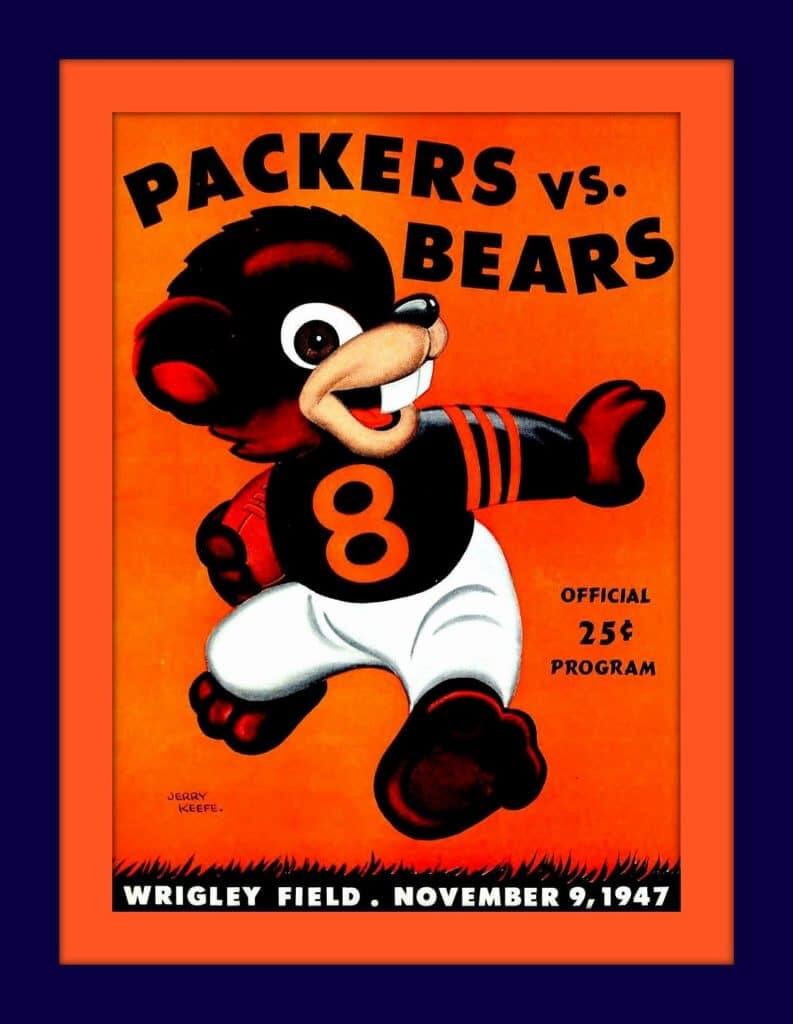 • • • • •
Collector's Corner
By Brinke Guthrie
Follow @brinkeguthrie
Where did the summer go? Now, fall doesn't officially begin for another 19 days, but when the Packers and the Bears get together to kick off the NFL season (as they do tomorrow night) that's good enough for me. And so is the cover art for this 1947 Packers/Bears program, offered here as a poster. They've played 198 times, with the Pack holding the edge 97-95-6.
And one more, this one for the Pack: Their Hall-of-Fame receiver Don Hutson owned a bowling alley/restaurant called the Packers Playdium, where they used beverage glasses like this one: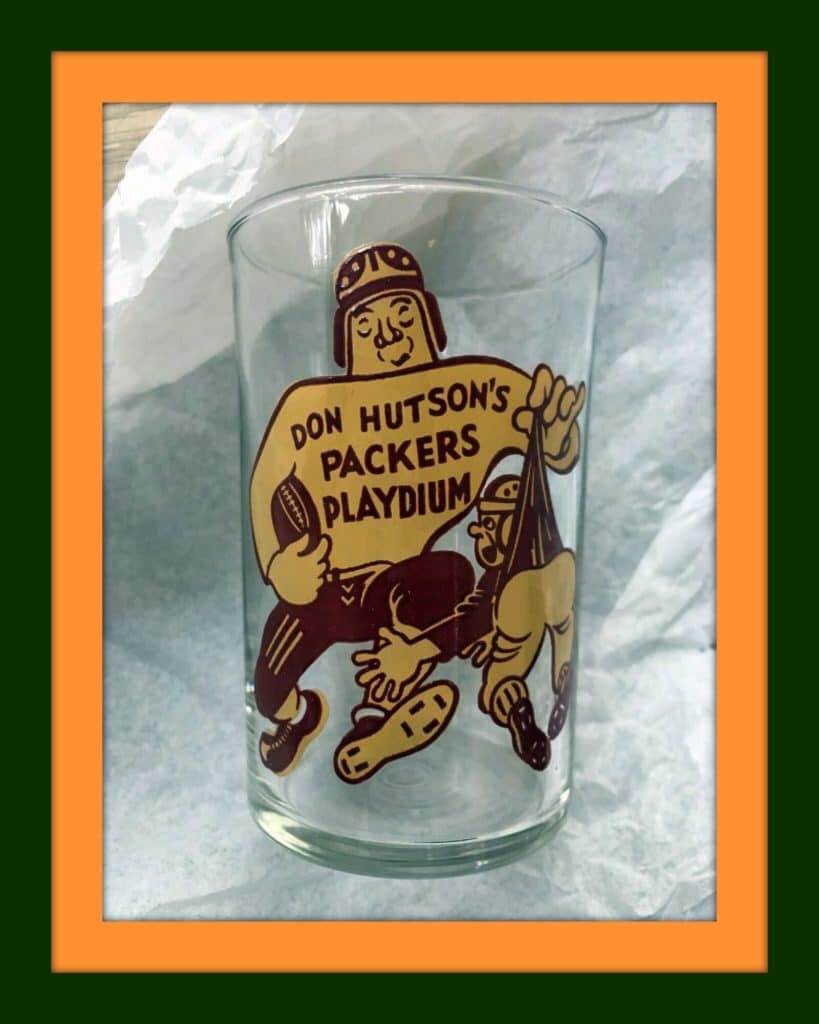 The seller says these glasses were only used at the Packers Playdium when the Packers played the Bears — which may or may not be true! (Also:
This site
notes that Hutson was partners in the venture with a teammate named
Charles "Buckets" Goldenberg
," which is a truly great old-time football nickname. "Buckets is not only a great guard, but has one of the greatest competitive hearts in the history of the sport," Packers coach Curly Lambeau said in 1945.)
See what sort of great minutiae you pick up at Collector's Corner? Now for the rest of this week's picks:
• One more for the Packers, 'cause I love these sweatshirts. This one is a heavyweight cotton model from Champion with the old Pro Line designation — very well made.
• And in the interests of equal time, one more for Da Bears — this 1950s cheerleader megaphone!
• Every Labor Day in Terrace Park, Ohio, we'd have a big Labor Day Festival. You know, games, barbecue, a parade — textbook Americana. We all loved it but dreaded it at the same time, because the next morning I'd be on the 7:14am school bus at the corner of Stanton and Yale. While some of my classmates would gravitate to Mr. Gislason's gambling table, I was more concerned with scoring a copy of the new Bengals media guide, which the local Central Trust (now PNC) Bank would donate. Definitely had this 1973 edition. Usually came home with a goldfish, too.
• Here's a set of 1970s St. Louis (football) Cardinals pocket schedules.
• This red/white/blue (of course) 1970s NFL thermos looks to be in fine shape.
• Yankees fans, how about adding this 1970s team photo thermal mug to your collection? Probably a stadium giveaway, as it says "Butterfinger" at the bottom.
• We've got a die-cut heavyweight cardboard Buffalo Bills helmet here, likely part of a 1970s store display. The seller has several more, too.
• This 1960s Houston Oilers helmet is in fact a bottle opener. It says "RCA Industrial Products" on the front.
• "Wyatt Dunagan & Williams" was the maker of the late-1960s/early-1970s NFL ceramic helmet banks. Still have my Cowboys one! This helmet is for the Denver Broncos.
• The "Let's Dine Out Co." was your sponsor for this 1970s Padres seat cushion, done up in their classic brown and yellow.
Got an item to include in Collector's Corner? Send your submissions to uniwatchcollectorscorner@gmail.com!
• • • • •
• • • • •
Click to enlarge
Signature required: Reader Kurt Sutton has become the first person to have his new Uni Watch mini-helmet autographed. I received his helmet in the mail yesterday from Rocker T Collectibles, signed it, and then sent it on to Phil, who will add his John Hancock (he's using a gold Sharpie, I'm using silver) and then send it to Kurt.
In addition, longtime reader Bill Hetrick has become the first person — or at least the first one to identify himself as such — to collect the 2017 mini-helmet and the new mini-helmet (click to enlarge):
If you want to order one of these new mini-helmets — with or without our signatures —
they're available here
. (And if you want us to bring back the 2017 design, which isn't currently available,
let me know
. If there's enough demand, I'll talk to Rocker T about reviving it.)
While we're at it:
• For the first time ever, we have a Uni Watch pennant — and it looks soooo good! Dig (click to enlarge):
This project is a partnership with the great Oxford Pennant. Like all of their pennants, this one is made of super-soft felt.
You can order it here
.
• Adam Kane is the latest reader to share a photo of his Uni Watch enamel pin. I love how it looks on the tan background of his work bag (click to enlarge):
You can see more photos of how people are wearing their Uni Watch pins
here
. If you'd like to share a photo of how you're wearing your pin, please feel free to
send it my way
. And if you haven't yet purchased one of these pins,
they're available here
.
• I recently received a new batch of chain-stitched Uni Watch patches from master embroiderer Amy Bengtson:
Amy makes these by hand, so no two are exactly alike. They measure about 6″ x 6″ — perfect for putting on a jacket or sweater, or just for displaying.
Full ordering details here
.
My thanks, as always, for considering our products.
• • • • •
• • • • •
Click to enlarge, if you dare
But it's the thought that counts: I don't get many freebies from teams or manufacturers — nor do I request any or need any — but it's always fun when something unexpectedly shows up in the mail. So imagine the look on my face yesterday when I opened a box from Adidas and saw this pair of Washington Huskies-themed sneakers in my least favorite color. Ewwwww.
As it happens, they're in Phil's size, and he doesn't hate purple like I do, so I've already sent them to him — a little bonus for the great job he did running the site last month. Just don't wear them around me, buddy!
• • • • •
• • • • •
The Ticker
By Lloyd Alaban

Baseball News: Yankees C Gary Sanchez's scouting report on his armband has a depiction of the Kraken (Sanchez's nickname) and a maple leaf for P James Paxton, whose nickname is the Big Maple. Turns out Sanchez has a custom armband for every Yankee pitcher (from Matt Harris and @bleedbluesq). … Cards fans in Illinois can now show their team pride by ordering a Cardinals-themed vanity license plate (from Griffin Smith). … As the US's trade war with China escalates, China-made baseball equipment prices are rising (from @MrDougEStardust).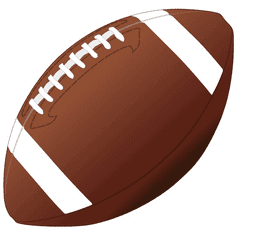 Pro Football News: Six Niners have new uni numbers this season (from our own Brinke Guthrie). … Panthers CB Donte Jackson has been wearing some custom thigh pads embossed with his number (26) and the Panthers logo. … Falcons coach Dan Quinn gave RB Qadree Ollison permission to switch numbers from No. 32 to No. 30 so Ollison could honor his late brother, who was murdered in 2017 (from Mike Chamernik). … The Chicago Tribune printed their own (better?) take of the NFL 100 logo (from Griffin Smith). … Also in Chicago, the Windy City-based United Airlines decked out the city's O'Hare Airport in Bears colors ahead of Thursday's season opener (from Michael Gargano). … Check out that great package that Bears season ticket holders received in the mail this week (from Robert Turning). … The Bears also unveiled new statues of Hall of Fame RB Walter Payton and legendary player/coach/owner George Halas (from multiple readers). … Packers S Darnell Savage will not switch his number to 21 after all, instead sticking with his original number, 26. Savage allegedly requested the change to make his jersey read "21 Savage," the name of a rapper who is currently in legal trouble. The proposed change reportedly ruffled some Packers fans' feathers (from Scott Hurley). … Thanks to a new deal between Madden and Pizza Hut, we now have our first corporate-named virtual stadium (from Logan Irons). … For some reason, this Browns retail shirt has the NFL's 100th- and 75th-anniversary logos (from Joseph Bailey). … Lots of college and NFL logo poachings in this article about the top high school teams in Iowa. According to reader Aaron Telecky, the most-copied logo is that of the Eagles. … Men's Wearhouse and Jos. A. Bank, both subsidiaries of Tailored Brands, have announced a new multi-year advertising agreement with the NFL. Here's hoping it means head coaches get to wear suits again Tom Turner).

College Football News: Boise State has switched to blue facemasks. … Notre Dame didn't wear the CFB 150 patch on Monday against Louisville (from Randy, who didn't give his last name). … Clemson CB coach Mike Reed wore an orange Clemson baseball cap against Georgia Tech on Thursday. … New uniforms for Missouri Southern (from Ryan Atkinson). … Oops: Miami (OH) is sending out recruiting info to potential players, but misspelled "recruiting" twice (from Jim Vilk). … In the latest installment of Blaise D'Sylva's college football helmet collection, Blaise shows off 44 of the 49 helmets Tulane has worn throughout its history. … UCLA is adding a new school centennial patch. Paul had already reported in his CFB season preview that they'd be wearing this logo on their helmets, but the patch announcement is new. … New chrome red helmets in the works for Iowa State.

Basketball News: New uniforms for Western Kentucky men's (from Chris P.). … The Warriors have left the East Bay, but that hasn't stopped this leak detection company from re-purposing the Golden State logo (from John D.). … Check out this compilation of Bucks uniform history in video form (from Adam McGee).

Hockey News: The Blues will reveal a new "commemorative jersey" on Sept. 14 (from Erik Spoonmore). … Speaking of the Blues: A farm has revealed a new 12-acre corn maze shaped like the Blues' Stanley Cup Champions logo (from @mrmichael21). … One more Blues item: Rocker John Mayer appeared onstage last night in a Jordan Binnington jersey. … The Golden Knights have a new center ice logo (from multiple readers). … Coyotes F Phil Kessel made his first appearance with his new team in a throwback sweater (from Josh Pearlman). … Canes Uniform Tracker conducted a survey, and it looks like fans love the team's new black unis the most. … New sweaters for all 22 WHL teams and all 20 OHL teams (from Steven Schapansky and Wade Heidt).

Soccer News: Hertha Berlin's new kit features the coats of arms of all 12 of Berlin's districts (from Ed Zelaski). … Tottenham Hotspur has officially unveiled their new third kit (from our own Jamie Rathjen). … Also from Jamie: Soccer fans who have been following the fiasco of the lead-up to the 2022 FIFA World Cup in Qatar have one more thing to make fun of: the tournament's newly released logo. … New third shirt for Chelsea.

Grab Bag: Here are Team USA's "ultra-cool" uniforms for the upcoming Walker Cup golf tournament (from our own Phil Hecken). … THE Ohio State University is extremely finicky about who they allow to use their imagery. If you want a Buckeye-themed cake, then your baker most likely will have to shell out big bucks and have to get all the proportions just right. One Ohio bakery pays about $600 a year and gives the university 12 percent of sales. Said the shop's owner, "Every year we have to renew this, with the fee, and we have to send them every single product that we sell so that they can make sure the quality is there, and so that they can approve the design (from Vince Grzegorek)." … New logo for WWE SmackDown ahead of its move from the USA Network to Fox next month. … New jerseys for Offaly GAA, a Gaelic games county (from @jayappletree). … Apple is allegedly moving its logo on the back of iPhones further down to make room for the new iPhone's camera. … Georgia Tech's new president, Angel Cabrera, received his customary "GT1" Georgia license plate today. The "GT1" number plate is reserved for the president of Georgia Tech (from Michael Rich).