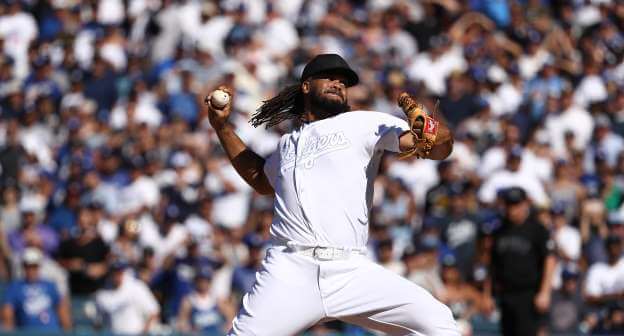 By John Ekdahl
As reported yesterday, the Dodgers tried to petition the league into allowing them to opt out of the Players Weekend uniform mess for one of their three games against the Yankees.
To that end, according to two sources, the Dodgers asked MLB for permission to have both teams wear their traditional uniforms for at least one of the three games. They could have loopholed it for Sunday when the Yankees and Dodgers play the nationally televised night game and the weekend would be about over anyway. They were denied.
I really don't understand this at all. MLB is taking it on the chin from just about every angle over these uniforms. I get sticking to your guns, but opting out of one game, the nationally televised one on Sunday night, would at least avoid a full broadcast of people dumping on them to a huge audience. I doubt it would be looked at as admitting a mistake.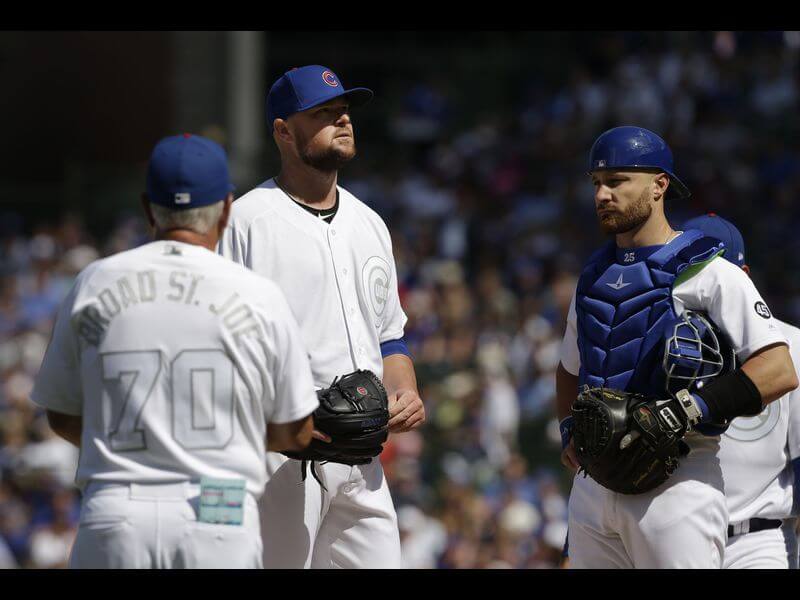 After the Cubs kicked off the weekend's uni schedule on Friday with blue caps instead of white, Major League Baseball responded.
Asked if MLB was giving teams some leeway, Maddon laughed. "No, as we found out, we don't," Maddon said.

After the Cubs went rogue in the only afternoon game, several other teams around baseball did likewise Friday night, opting to have all their players wear non-sanctioned hats. A major-league source said MLB sent an edict Saturday instructing teams to follow the rules.
"Let the kids play", indeed.
+ + + + + + + + + + + + + +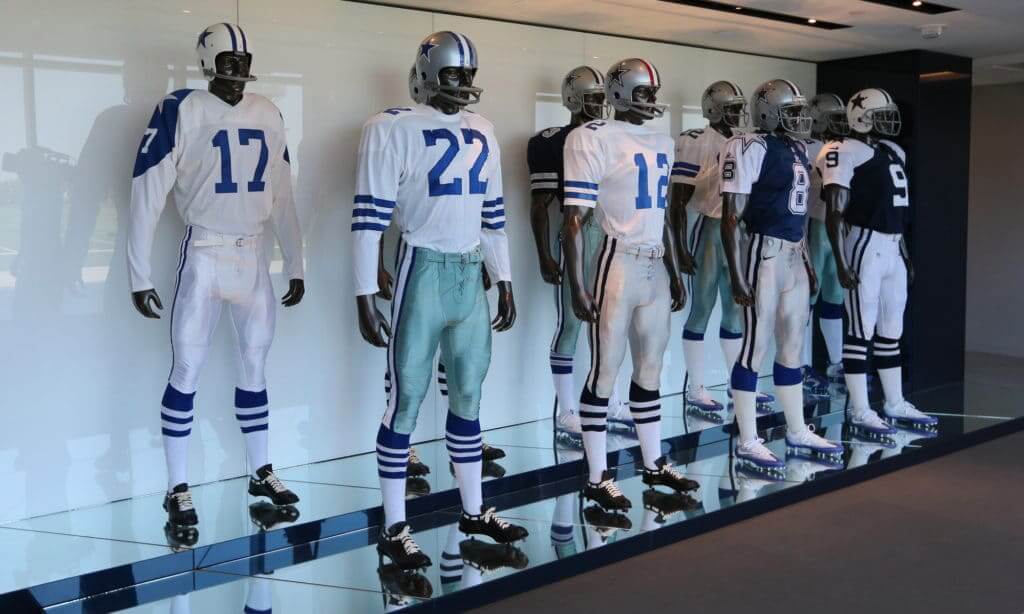 As reported a couple days ago, Dallas is breaking with tradition and will wear their blue jerseys at home this season.
The Dallas Cowboys are not exactly known for change when it comes to their uniforms. Thanks to a 1964 decision by former General Manager Tex Schramm, Dallas fans have been able to take comfort that if the Cowboys were playing a home game, it would be in their classic white. At the time, it was to give the hometown crowd a glimpse at the array of colors displayed through the league. Despite the advent of NFL Sunday Ticket, the internet, and all the ways people are able to watch football on Sundays, the Cowboys have stuck to their guns.
Hit the link for the full Cowboys uniform schedule.
+ + + + + + + + + + + + + +
Why is MLB allowing the umpires to wear black during this weekend? Shouldn't they be required to wear their blue tops?
Somehow the @mlb #PlayersWeekend unis are even worse in person than on TV. At the @Pirates – @Reds game and it looks like there are 7 umpires on the infield. Reds all-white unis (road team in white? Ok..) look like they have nothing on front or back. Awful. @PhilHecken pic.twitter.com/LymXVYzDGS

— Pete Richards (@producer_pete) August 24, 2019
+ + + + + + + + + + + + + +
We got our first look at the Jets' green jerseys on the field this season.
Money.#NOvsNYJ | #TakeFlight pic.twitter.com/c6sZCSd7QO

— New York Jets (@nyjets) August 25, 2019
+ + + + + + + + + + + + + +
Nice catch from Jakob here.
@UniWatch @PhilHecken the @SFGiants player's weekend helmets have the nicknames on the back instead of the standard last name, nice touch pic.twitter.com/mSAgUm9MgX

— Jakob Fox (@JakobLFox) August 25, 2019
+ + + + + + + + + + + + + +
Montana completed their new floor for the upcoming season.
What a difference a week makes!#GrizHoops #GoGriz pic.twitter.com/O6a3BqP2mq

— Montana Griz BB (@MontanaGrizBB) August 23, 2019
+ + + + + + + + + + + + + +
Anyone know the answer to this? The game was in Orlando, not Gainesville, so they had to haul them down there, too.
@PhilHecken @UniWatch why does Florida have their alt white helmets available on sideline? #floridavsmiami pic.twitter.com/TOcCSTMpaT

— Brian Davis (@doremaniac) August 25, 2019