[Editor's Note: Paul is on his annual August break from site. Deputy editor Phil Hecken is in charge from now through the end of the month, although Paul may be popping up here occasionally.]
By Phil Hecken, with Kyle Evans & CJ Fleck
Follow @PhilHecken

It's that time of year again when many of us turn our sights across the pond, where the Premier League (PL) is kicking off the 2019-20 season today, with Liverpool and Norwich City getting things started, followed by a full slate of games Saturday and Sunday. And I'm back again with my soccer guys, Kyle Evans and CJ Fleck, who'll preview all of the new kits for the season. There's a lot to get to (I normally run the soccer previews over the course of two days, but this is a one-day deal), so let's get right into it.
• • • • • •
2019-20 Premier League Kit P/review
By Kyle Evans & CJ Fleck
Thanks Phil! Glad to be back following an exciting Women's World Cup and ready for another Premier League season. It wasn't even three months ago when Manchester City held off Liverpool to win the league by a single point and it's hard to believe the new season already kicks off on today.
We're here to preview all of the uniforms you'll see in the Premier League this season, with images of all jerseys that have been released and links to the few that have only been leaked up to this point. Without further ado, enjoy the kits and share your thoughts in the comments!
• • •
Arsenal
Home: classic red with white sleeves, red and navy trim, white shorts
Away: yellow jersey with a sublimated effect, navy shorts and accents
Third: navy with yellow accents and black shorts
Kyle: Nothing wrong with this set of options. A beautiful home and while I don't need the graphic on the away, I can live with it.
CJ: I'm a fan of the away graphic, strangely. Not too distracting yet visually appealing. I like the third, too.
• • •
Aston Villa
Home: claret with light blue sleeves, white shorts
Away: light blue with white diagonal stripe effect, claret shorts
Third (leaked): dark green with black sleeves and orange accents
Kyle: A lovely color combination that is well-executed in the first two kits. Just don't look up the leaked images of the third kit.
CJ: There's gonna be a lot of this word, but you can't go wrong with classics.
• • •
Bournemouth
Home: red and black vertical stripes, subtle diagonal stripes within red, black shorts
Away: all-navy with pink accents
Third: neon green with navy shorts and accents
Kyle: Great home, average away, and I thought we were done with the neon jersey trend? Apparently not.
CJ: A little boring on the away and thirds, but not everyone is gonna be a winner.
• • •
Brighton & Hove Albion
Home: blue and white vertical stripes, subtle navy chevron pattern, navy shorts
Away: all-black jersey and shorts
Third: green jersey with white shorts
Kyle: It's unfortunate that the sponsor block breaks up the vertical stripes, otherwise a clean set of kit options.
CJ: That black change kit looks like a training top, I'm not a fan at all. The green is only slightly better.
• • •
Burnley
Home: claret with light blue sleeves, white shorts
Away: all-light blue with jagged graphic
Third (leaked): dark green with black shorts
Kyle: Once again a classic look and color combination and yes the home is identical to Aston Villa, and even the leaked third is similar.
CJ: Classic classic classic classic.
• • •
Chelsea
Home: all-blue with graphic print based on home stadium elements
Away: all-white with blue and red trim, collar
Third: all-black with orange and white trim
Kyle: Looking past the marketing-speak about the "stadium elements" pattern, the home is busier than necessary, but overall a great set of looks and we know CJ will love the collar on the white jersey.
CJ: Oh that white kit, it is glorious indeed. I even enjoy the black third kit.
• • •
Crystal Palace
Home: red and blue vertical stripes, white pinstripes within blue, blue shorts
Away: black jagged stripe pattern over a red and blue vertical stripe, one red and one blue shoulder, black shorts
Third (leaked): all-white with red and blue diagonal sash
Kyle: The home is just alright, and I want to love the away – I really do, but the black pattern over the stripes is a bit too much for me. The leaked third completes a nice set all based on team colors.
CJ: Why ruin the great idea of the change kit with the zebra-like pattern? Such a waste.
• • •
Everton
Home: blue over white, graphic pattern on upper front
Away: coral over teal with teal accents, sublimated diagonal stripe design
Third (leaked): dark navy with purple accents
Kyle: The graphic patterns works just fine on the home, the away certainly brings a unique color combination, and the leaked third is fairly simple.
CJ: I want to see the home in action before judging, for sure.
• • •
Leicester City
Home: blue over white, gold accents, subtle checkerboard design
Away: all-black
Third: pink over black, same pattern as Germany 2018 World Cup kit
Kyle: No issues with the blue or the black (I like the subtle checkerboard design), and despite the colors I can't see anything other than a Germany national team shirt on the right (yes I'm aware it's a template but still).
CJ: Down with templates! Boo!
• • •
Liverpool
Home: all-dark red with thin white vertical stripes
Away: white over navy with subtle light gray gradient stripes
Third: all-black with teal accents and graphic pattern
Kyle: Home and away? Great. That third though…far too busy.
CJ: What is the fascination with absurdist third kits? I can't understand it.
• • •
Manchester City
Home: light blue over white, navy shoulders
Away: all-black with yellow, pink, and light blue accents
Third: yellow to salmon gradient, salmon shorts
125th Anniversary Kit: blank light blue over white worn in last weekend's Community Shield match
Kyle: Asymmetry! And done in a way that uses colors from the home and the third, which by the way, isn't the most visually appealing gradient.
CJ: That third resembles a brand of alcohol I won't grace with a mention. That's not good. And the change is a mess.
• • •
Manchester United
Home: red over white
Away: beige over black, black accents
Third (leaked): all-black with bright red logos
Kyle: Nice and simple (including the leaked third) and the unique beige color works well as a change of pace for the away.
CJ: The beige kit reminds me of their famous "denim" kits, except instead of being designed to be worn with jeans you should wear these with khaki chinos or something.
• • •
Newcastle United
Home: black and white vertical stripes, black shorts
Away: all-dark green with black pattern on upper front
Third: all-orange with navy accents, graphic print inspired by stadium roof
Kyle: Personally I prefer narrower vertical stripes and it's interesting to see the badge and maker's logo stacked in the center rather than the traditional one on each side. And the green and orange will work, even if they both have unnecessary design elements.
CJ: Agree with Kyle on thinner stripes. The other two are a mess.
• • •
Norwich City
Home: yellow to green gradient, green shorts
Away: all-red with yellow accents, gradient pattern on shoulders
Third: all-gray with black accents, collar
Kyle: By no means am I a strict "traditionalist" when it comes to kits, and maybe it's just the way green and yellow work together but I'm a fan of the home look. The other two though? Not a fan.
CJ: Hard pass on those gradients, sorry Kyle. Points for a collar though!
• • •
Sheffield United
Home: red and white vertical stripes, black shorts
Away: light gray over white, red accents
Third: all-neon yellow (a carryover from last season's away kit), sponsor will match
Kyle: Nice home, the away will do, and did they have to carry over the all-neon? Let's hope it doesn't see the pitch too many times.
CJ: Well there's nothing explicitly wrong here, the neon isn't great.
• • •
Southampton
Home: red and white vertical stripes, black shorts and shoulder panel
Away: dark grey over yellow, yellow shoulder panel with gray stripe pattern
Third: all-white with navy and red shoulder panel
Kyle: While there's no need for a set of jerseys to "go together" (they're not worn on the field at the same time), I do appreciate some visual consistency throughout a season and these accomplish that. I could do without the design within the shoulder panel though.
CJ: I'm not a fan of shoulder panels either. Very rough season for Southampton.
• • •
Tottenham Hotspur
Home: white over navy with navy accents
Away: all-navy with subtle graphic on upper front
Third (leaked): all-bright blue with navy accents, full shirt graphic print
Kyle: A pair of clean looks and I'm interested to see what the leaked third looks like on the field.
CJ: Lads, it's Tottenham.
• • •
Watford
Home: yellow and black halves with red accents, black shorts
Away: all-navy with subtle front pattern
Kyle: I like how the "halves" look matches their crest, and the away is just a generic Adidas template.
CJ: Agree with Kyle all the way.
• • •
West Ham United
Home: claret with sky blue sleeves, shoulders, upper horizontal stripes, claret shorts
Away: all-white with claret and sky blue trim
Third: all-navy with purple trim and subtle graphic print
Kyle: I'm not a fan of the upper stripes on the home, but the claret and blue trim does look beautiful on the white jersey. The third is nothing to be excited about.
CJ: I love that trim, but the weird stripes on the primary are a little disconcerting.
• • •
Wolverhampton Wanderers
Home: orange over black
Away: all-black with orange accents and thin orange diagonal pinstripes
Third (leaked): green with red and white accents
Kyle: Classic home look for Wolves (who are in the Europa League this season!) and I love the away – great use of team colors in a sleek design. The "Mexico-inspired" leaked third is interesting to say the least…(whether true or not) how often do teams base designs on the nationalities of one of their players?
CJ: Could be much, much worse.
• • • • • •
Awesome, job, Kyle & CJ! Lots of interesting kits (and so so many gambling ads). Readers, feel free to share your thoughts in the comments and follow these guys on Twitter at @KyleEvans17 and @RealCJFleck.
NFL News & Notes
With the first full week of NFL pre-season games kicking off last evening, we're getting our first looks at some of the changes we can expect to see this season.
Carolina Panthers
There are a couple new things about the Panthers uniforms this year. The first is pretty obvious — you can see it above and below. The team has added in a 25 Seasons patch featuring the outline of both North and South Carolina on the left breast of the jersey:
What is somewhat less obvious is the team has now switched (finally!) to the new "Vapor" chassis for their jerseys. They, along with the Packers, had been holdouts in switching to the different Nike jersey styles, with both teams never using the first generation "Nikelace" option. You can also get a good look at the NFL 100th anniversary patch on the collar. The black stripes on the shoulder loops are much narrower, and it also looks like the loops fully loop around the shoulders for some of the players, rather than being truncated, as in the past. Previously, the only jersey cut that had the full loops was the quarterback (and I think some kickers wore this as well). Not everyone has the full loops, but it definitely looks like many do:
Along with the new jerseys, the team has new pants — looks like the stripes are wider, and also extend to the base of the pant (and the black outline is thinner) and the Panther logo is now gone.
CMC breaking down the huddle pic.twitter.com/H60HLv6oEb

— Carolina Panthers (@Panthers) August 8, 2019
Lining on the side of the panthers updated pants seem to be much wider than the old template's @UniWatch @PhilHecken @sportslogosnet pic.twitter.com/4rdOVZljyJ

— Ben Matthews (@btm_22) August 9, 2019
• • •
Chicago Bears
Da Bears are celebrating their 100th anniversary season this year, and they'll have a mid-field logo (replacing the Wishbone-C):
The team also has the logo as a patch on the left breast of their jerseys. Note, there is no NFL 100 logo on the collar, just the regular NFL shield:
Looks like the scorebug is playing along too!
Da Bears NFL 100 logo in the scorebug on local cable here. pic.twitter.com/sQluzMfhRW

— Chicago Gump (@GriffinTSmith) August 9, 2019
• • •
Jacksonville Jaguars
Like the Carolina Panthers, the Jacksonville Jaguars are celebrating 25 seasons this year, and they too have a patch on the left breast commemorating the occasion. First time we're seeing the patch and the NFL 100 logo on their jerseys:
• • •
Minnesota Vikings
One of the more subtle, but for those with mild forms of OCD like me, greatly appreciated changes is the Vikings tweaking the color purple on their helmets to more closely match their jerseys.
The new helmet is showcased on the left. You can read more about this tweak here.
• • •
New York Jets
The Jets were the only team to get new uniforms this past off-season, and last night they wore mono-white (a great look) with their new shiny green hats against the Giants. I watches a good part of this game and I have to say, I like the new unis and I really like the helmets. I'm not normally a fan of the shiny metallic look, but rendered in kellyish green, it looks superb. Still hate the giant wordmark (really the only flaw in the uni, IMO), but otherwise it looked great:
You can check out the unis in action in these videos:
That 1️⃣4️⃣ to 8️⃣9️⃣ connection hasn't missed a beat.#NYJvsNYG | #TakeFlight pic.twitter.com/wU0nGv8WCd

— New York Jets (@nyjets) August 8, 2019
One drive, one TD.#NYJvsNYG | #TakeFlight pic.twitter.com/23ezZFmBpV

— New York Jets (@nyjets) August 8, 2019
• • •
Cleveland Browns
The Browns went with orange pants against Washington last night:
Notice anything odd? Look again. Maybe you'll see it in this video clip:
Baker Mayfield and the Browns starting off 💪

(via @NFL)pic.twitter.com/IfeTMZ2Vp3

— ESPN (@espn) August 9, 2019
Yep. No helmet stripes for the Browns (again). They went this route last year as well — a completely BS college move IMO — making the players "earn their stripes" or some such. It's not an endearing quirk like the Cowboys dymo tape or the Red Wings eschewing their vertically arched nameplates for the pre-season. It's stupid and bogus. But, here we are.
• • •
Los Angeles Chargers
I confess, I started typing "San Die…" before correcting myself. It still doesn't sound right.
But this past off season, the Chargers announced two changes: they were moving the "powder" blue alternate to the primary home jersey (something they should have done a decade ago), and ditching the navy blue facemask for a gold one. Last night, unfortunately, they didn't rock the new primary powder jersey (they went mono-white, a look I absolutely LOVE) as they were the road team in Arizona, but they did have the new facemasks:
we missed this. #JackBoyz pic.twitter.com/hQ6NxQU1iP

— Los Angeles Chargers (@Chargers) August 9, 2019
We do have a "preview" of that new combination via Madden as well as the team's social media. That's gonna look really good on the field this year!
And of course, the Chargers have worn the gold facemask the past few seasons — with their color rash uniform (which also looks tremendous — if only they would wear that jersey with gold pants).
Guess The Game…
from the scoreboard
The game has returned! At least for a trial basis, but I got a lot of positive response to its return, so we'll see how long we keep this one going.
Today's scoreboard comes from reader Willard Kovacs.
The premise of the game (GTGFTS) is simple: I'll post a scoreboard and you guys simply identify the game depicted. In the past, I don't know if I've ever completely stumped you (some are easier than others).
Here's a non-MLB scoreboard, and while I don't think it's particularly difficult, you guys will still need to put on your thinking caps for this one!
Here's the Scoreboard. In the comments below, try to identify the game (date & location, as well as final score). If anything noteworthy occurred during the game, please add that in (and if you were AT the game, well bonus points for you!):
If you guys like this, please continue sending these in! You're welcome to send me any scoreboard photos (with answers please), and I'll keep running them.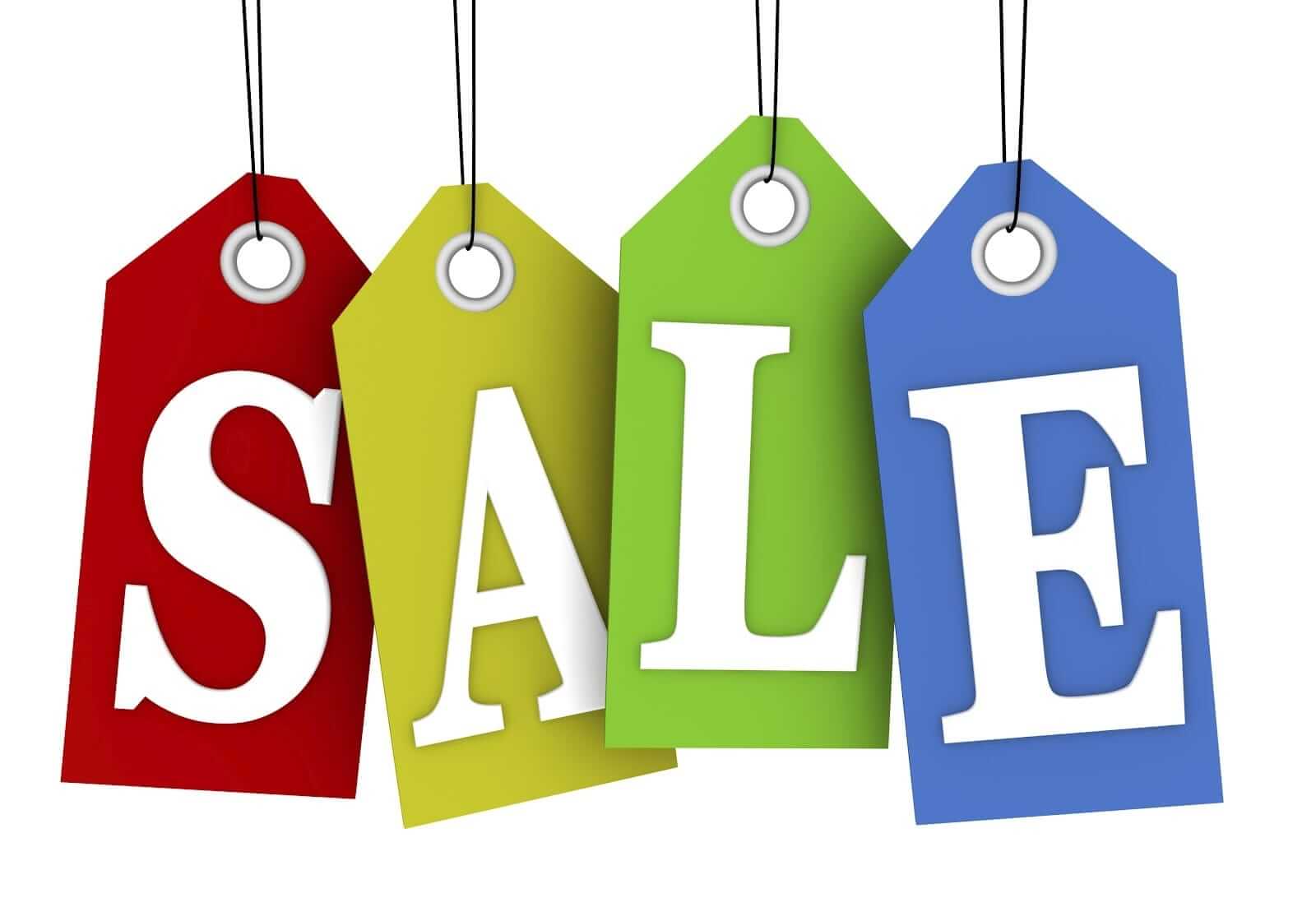 ITEM! Teespring sale: Paul here, letting you know that Teespring is running a site-wide sale on Saturday, Sunday, and Monday. You can get 10% off of anything in the Uni Watch shop and the Naming Wrongs shop by using the admittedly cringe-worthy checkout code COOL4CLASS.
Teespring will give you a 10% discount but Uni Watch will still receive its full profit — a win-win!
My thanks, as always, for considering our products.
Griffins Jersey Design Contest Reminder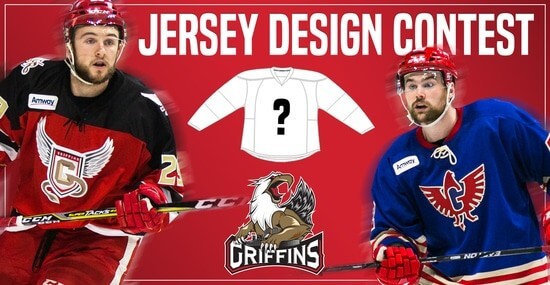 In case you missed it, Uni Watch is again partnering with the Grand Rapids Griffins to allow readers to design an alternate jersey to be worn this upcoming season.
As before, the winner will receive a personalized jersey, tickets to the game when the jerseys will be worn (February 22, 2020), and public recognition at the game.
The jersey is going to be worn on the Griffins' 90's Night (with either red or black pants and red gloves/helmets), so for this contest, the team is looking for a "90's inspired jersey."
The deadline for submissions for this contest is Friday, August 16th, 2019.
All the details are spelled out in detail here, so be sure to read that.
Good luck to all who submit!
The Ticker
By Anthony Emerson

Baseball News: The big news yesterday was that the Cardinals are slightly changing their StL cap logo for next season, and have already soft-launched it on social media (from multiple readers). … D-Backs P Zac Gallen pitches with glasses, but hits without. Dodgers P Joe Kelly did the same thing when he was with the Cardinals. … The Athletic has a good (paywalled) article about the process behind Fenway's manual scoreboard getting new city labels (from Al Hood). … White Sox P Jimmy Cordero appears to have an issue with his right sleeve in the team's black alternates (from Jim Margalus). … Wednesday night's Red Sox/Royals game featured Sox P Josh Taylor face off against Royals C Meibrys Viloria. Both players wear no. 72 (great spot by Dave Singleton). … The Yankees and White Sox will play a game at a location near the Field of Dreams field next year (from many readers). … JFK's Gate 42 has a plaque dedicating it to Mariano Rivera, but the plaque features the wrong uni number font for the Yankees (from @BorchertField). … New Cubs C Jonathan Lucroy will wear no. 25 (from Andrew Cosentino). … Speaking of the Cubs, the team hung their home white unis in Cincinnati's visiting clubhouse for good luck, as the team is 21-33 on the road this season (from Bob Gassel). … The El Paso Chihuahuas honored the 22 people murdered last week with home jerseys that read "El Paso" rather than "Chihuahuas"  (thanks, Phil). … Speaking of El Paso, the San Diego Padres wore "El Paso" caps for BP yesterday (from Cut4). … The Marlins Triple-A affiliates, currently based in New Orleans, will move to Wichita next year, and that team finally has a name: the River Riders. The current logos are preliminary and the final, official logos will be designed by Uni Watch friend Todd Radom (from Trent Guyer). … The Glendale Desert Dogs of the Arizona Fall League have undergone a color change (from @MiWiBi).

NFL News: Unbelievably, the Pats misspelled K Stephen Gostkowski's NOB. Gostkowski is entering his 12th season with the team and has won three Super Bowls. No wonder he missed two kicks last night (from many, many readers). … For some reason, some Giants players have different-colored ad patches than others. … Speaking of the Giants, LB Alec Ogletree has switched from no. 52 to 47, and there are currently two no. 47s on the Giants roster (from Jakob Fox). … It appears Ford Field has finally gotten new turf (from Bradley D. Richardson). … Washington's locker room has a uniform policy poster, but the poster has the wrong helmet striping. … The Jets still use the team's old number font on the locker room nameplates. … Packers WR Equanimeous St. Brown is sans-period in his NOB (from @btownmoose). … Here's a great photo of Doug Williams in his broken jaw-protecting facemask (from Jerry Wolper).

College/High School Football News: Alma mater alert, as we got our first look at the FB150 patch on Maine's unis (from Heath Carignan). … UNLV will wear 1971 throwback helmets during their home opener (thanks, Phil).

Hockey News: The AHL's San Jose Barracudas have revealed their 2019-20 specialty jerseys (from Andrew G.). … The ECHL's Kalamazoo Wings are having a uni design contest, ending the 12th (from Jarae Thurmond). … New unis for the OHL's Windsor Spitfires (from Wade Heidt).

NBA News: Apparently everyone gets a persona logo, because Heat rookie Tyler Herro has one now (from Lachlan McLean). … Work crews have removed the signs from Oracle Arena (thanks, Phil). … With Chris Paul taking no. 3, Thunder C/PF Nerlens Noel has switched to no. 9 (from Etienne Catalan). … More from Etienne: Thunder SH Luguentz Dort will wear no. 5, and Lakers SG Zach Norvell Jr. will wear no. 21. … The Mavs have ended their ad patch deal, presumably to try to find a higher paying one (from Michael T.) … The Blazers will reveal their new court on Monday (from multiple readers). … Argentina's women's team at the Pan America Games was forced to forfeit a game against Colombia for showing up in their navy unis, instead of their designated whites. The team manager and the country's director of women's basketball have both resigned (from multiple readers).

College/High School Hoops News: New court design for Toledo (from @Jackie_Moon_UT). … New court for Stony Brook (from Al N. Kreit).
.

Soccer News: Thom Gibbs of The Telegraph has published his annual Premier League kit review (registration-walled). … The Football Association will decide whether new Derby County FW Wayne Rooney's kit number, 32, will be allowed. Rooney, who's worn no. 8 or no. 10 for the majority of his career, has apparently chosen the number 32 as part of a sponsorship deal with gambling company 32Red, who are Derby's shirt advertisers (thanks, Jamie). … New kits for Uruguayan giants Peñarol (from Ed Żelaski). … Also from Ed: German side Borussia Mönchengladbach will lose their main advertiser after this season. … One more from Ed: Scottish team Dundee United has launched its new away kit. … Last weekend, Liga MX teams with Bud Light ads wore intentionally misspelled Bud Light logos on their kits as part of an ad campaign. You can't see me, but my eyes have rolled right out of my head (from @interpolyester). … Syracuse women's soccer has a new kit (from Jakob Fox). … Bedale AFC of the English 11th tier have some, ahem, unique kits. The story behind them is here (from Todd Lisenbee and @AreYouHie).

Grab Bag: Australian National Rugby League side Cronulla Sharks will wear a tribute jersey for captain Paul Gallen, and it's atrocious (from Alistair Hogg). … Virginia Tech has released new voleyball unis (from Andrew Cosentino). … Team USA has revealed its kits for the 2019 Rugby World Cup (from Josh Gardner). … The American Ultimate Disc League, which is apparently a thing, is collaborating with Savage Apparel Co. to make their kits out of recycled plastic (from Steven Maker). … Looks like Auburn is attempting to make a slight tweak to its logo (from Clint Richardson).