[Editor's Note: Paul is on his annual August break from site. Deputy editor Phil Hecken is in charge from now through the end of the month, although Paul may be popping up here occasionally.]
By Phil Hecken, with Alan Filipczak
Follow @PhilHecken

As we enter August, and Paul's month long (and well-deserved) sabbatical ("blog-cation"), I always reach out to readers to share their interesting uni-related pieces, and today we have a really great one from reader Alan Filipczak, who approached me with his proposal to write about "the Triple-A International League's 1983 season. That year, the IL celebrated the league's centennial by adding special patches and making striped pillbox versions of each team's cap. It would be fun to assemble all the images from the teams that year." Intrigued, I asked Alan to write up an article, and he's come through with flying colors! Be sure to click on the many hyperlinks in the text below as well, as there's a lot of good research here.
• • • • •
You Can't Spell Pillbox Without IL
By Alan Filipczak
The Triple-A International League was founded in 1884, and 1983 was the 100th season of the IL. Whether or not that constitutes the centennial anniversary is up for debate, but either way, the league celebrated its centenary in '83. One league-wide promotional rollout was a 100-Year logo that all IL teams wore as a sleeve patch. Another was universal use of pillbox caps with either white or red horizontal pinstripes. There were eight teams in the IL in '83, and it seems that the pillbox caps were used by each team throughout the entire season. In one case, the pillbox went well beyond the centennial year and made it all the way to Hollywood.
Maybe it was afterglow from the We Are Family Pirates teams of a few years earlier, but pillbox caps were having a bit of a moment within the minor leagues in the early eighties. Several teams across the many leagues and levels of the minors were sporting pillboxes in these days — Oklahoma City, Phoenix, El Paso, Beaumont, and several others. It's worth mentioning that the minors were still on life support in these pre-Bull Durham merchandise boom years, and teams did not have anywhere close to the promotional uniform options that we see today. At that time, it seems that many minor league teams ordered their unis from the same catalog, with identical cap logos popping up on disparate teams throughout the nation. It's likely that the pillbox cap was simply an available option and an affordable way to be unique.
Whatever the case, the IL went all-in and used the style for their centennial. None of the league's eight teams were using pillboxes in '82, but all were using them in '83. The main source of images from this time is TCMA trading cards, the indispensable resource of minor league uniform evidence from the late seventies and early eighties. The TCMA photo shoots likely occurred on different days at different locations throughout the season, and it's wall-to-wall pillbox.
Here's an overview of all eight teams:
• • •
Charleston Charlies
It was a convenient coincidence that Charleston and Cleveland both start with C. In 1982, the Charlies' caps were essentially a carbon copy of their parent club's navy-with-red block C. For the '83 pillbox, they slapped some white stripes over the design, making for an attractive cap. The jersey was a bit busy, with the anniversary sleeve patch competing for attention with the ever-iconic cigar smoking baseball logo patch on the abdomen. This was the final look for the Charlies. In 1984, the franchise was moved to Old Orchard Beach, Maine. In recent years, Ebbets Field Flannels made a replica of the 1983 Charlies cap.
• • •
Columbus Clippers
Columbus kept the basic design from '82, but they added red stripes for the pillboxes. The Clippers were a Yankees affiliate, and the cap pinstripes ran counter to the jersey pinstripes. The sea of stripes gave way to their old look in '84.
• • •
Pawtucket Red Sox
Did I mention that minor league teams operated on a shoestring budget in the early eighties? Yeesh, let's assume that this TCMA photo shoot was during a practice and these cheap mesh jerseys never saw game action. The Paw Sox pillbox benefitted from the white outlining on the P logo contrasting the red stripes. In '84, the Paw Sox returned to the familiar look they had worn in '82.
• • •
Richmond Braves
The R-Braves made an interesting move, swapping 1982's white R-with-red-outline for the reverse. The red R was matched with white cap pinstripes in 1983, and in 1984, the old white R was back. It looks like Richmond put celebration patches on both their home whites and road powder blues.
• • •
Rochester Red Wings
The Red Wings looked rough this year. The white pinstripes bury the white R, and you can see the wisdom in Richmond's decision to change their logo color. 1983 seems to have kicked off a cap identity crisis for Rochester. Their clean red look from 1982 returned in '87, but first we had this and this.
• • •
Syracuse Chiefs
Syracuse must have already been planning for a Blue Jays-based redesign in '83, because they swapped out the crudely-drawn Onondaga chief logo that they had used in previous seasons (including 1982) in favor of a lowercase italicized S. After the pillbox year, they kept the little S (with double-line Toronto font) for one season before switching to a more straightforward racetrack S in the latter part of the decade.
• • •
Tidewater Tides
In 1982, the Tides had a relatively conservative look—sort of like if you mashed the Rangers and Mets together. In '83, they brought in some cursive-script blue jerseys without 100-year patches and alternated them with their loud orange shirts with the patches. Tidewater seemed to have liked the pillbox cap. They kept wearing it not only in their "World Champion" Triple-A World Series defending 1984 season, but into 1987, when they wore a mishmash of pillbox and stripe-less standard-shape caps. Billy Beane was a Tide in 1985, and when Ebbets Field Flannels recreated his uniform for the 2011 film Moneyball, the pillbox cap appeared on the silver screen. The caps also appeared on the small screen, in this news brief from Opening Day 1983. Not only do we get to see Tidewater and Rochester's pillboxes in action–a backward-cap-wearing Darryl Strawberry reveals that the caps were adjustable snap-backs.
• • •
Toledo Mud Hens
M*A*S*H wrapped up 1983, and this would also prove be a transition year for Jamie Farr's favorite club's caps. They ditched the plain-T two-tone '82 cap, and by '84, they had introduced the T-with-embedded-hen logo. Sandwiched in between those two looks was the red-stripe pillbox cap. The Mud Hens already had a fantastic sleeve patch, but they fully embraced the 100-year patch—sewing it on their conservative road grays as well as their wacky multi-toned white and blue jerseys. They also seemed to have kept the 100-year patch into the 1984 season. You can still celebrate a 1884-1984 anniversary, right?
• • •
OK, that's about all I have to say about the International League's 1983 centennial celebration. Thanks for reading and thanks to Phil for giving me the opportunity to share this dusty corner of the minors.
P.S. I have a lifelong interest in the minor leagues, and if there are any kindred spirits out there, check out the hobby website that I've been building for the last few years. I don't promote the site (till now, I guess) but maybe in a year or two, I can do a more full-scale rollout on Uni Watch and share some of the many cool uniform details that I've found in the vast annals of the minors.
• • • • •
Thanks Alan! Terrific reporting. You can see much more of his work at Minor League Geek.
Guess The Game…
from the scoreboard
The game has returned! At least for a trial basis, but I got a lot of positive response to its return, so we'll see how long we keep this one going.
Today's scoreboard comes from reader "ojai67".
The premise of the game (GTGFTS) is simple: I'll post a scoreboard and you guys simply identify the game depicted. In the past, I don't know if I've ever completely stumped you (some are easier than others).
This one is not a full scoreboard, so I'm not sure if that will throw a wrench into the works (but hell, nothing seems to stop you guys); the home team and location should be easy enough, and player pictured will narrow it down (as will the teams shown). Do your best!
Here's the Scoreboard. In the comments below, try to identify the game (date & location, as well as final score). If anything noteworthy occurred during the game, please add that in (and if you were AT the game, well bonus points for you!):
If you guys like this, please continue sending these in! You're welcome to send me any scoreboard photos (with answers please), and I'll keep running them.
ITEM! Help choose the new Uni Watch pennant: Paul here. Greetings from Ireland, where I'm still on vacation. Along the way, I've been working with the good people at Oxford Pennant to create a Uni Watch pennant design (something I really should have thought of doing many years ago). We've come up with two designs that I like very much — or to put it another way, I can't decide between them — so I'm going to let you folks vote on which one you like best.
Here are the two designs (for both of them, you can click to enlarge):
They're both pretty good, right? Which one should we go with? Cast your vote here:
[totalpoll id=114398]
Thanks!
And while we're at it: In case you missed it last week, the Uni Watch lapel pin is now available from Teespring — the same company that handles our T-shirts. These are the same exact pins I originally offered, but I've outsourced the shipping to Teespring because I was spending too much time dealing with packing the pins and running to the post office. Teespring's payment process is much simpler that my system, so this should be easier for you folks as well. You can order the pins here.
Okay, back to my vacation!
Griffins Jersey Design Contest Reminder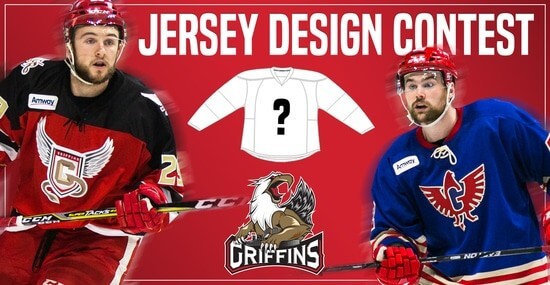 In case you missed it, Uni Watch is again partnering with the Grand Rapids Griffins to allow readers to design an alternate jersey to be worn this upcoming season.
As before, the winner will receive a personalized jersey, tickets to the game when the jerseys will be worn (February 22, 2020), and public recognition at the game.
The jersey is going to be worn on the Griffins' 90's Night (with either red or black pants and red gloves/helmets), so for this contest, the team is looking for a "90's inspired jersey."
The deadline for submissions for this contest is Friday, August 16th, 2019.
All the details are spelled out in detail here, so be sure to read that.
Good luck to all who submit!
The Ticker
By Jamie Rathjen

Baseball News: A's vendor and Uni Watch fan Hal the Hot Dog Guy appeared on TV delivering hot dogs to the team's broadcast booth on Saturday. He also has his own trading card (from multiple readers). … David Murphy sent us more pictures of the Braves' 1973-4 throwbacks from this weekend. … The jerseys given to former Phillies players for the team's alumni weekend had two different script thicknesses (from @JohnEye85). … Here's an article on how teams in the collegiate summer Cape Cod Baseball League stay afloat financially, including one that apparently releases new jerseys every year like a soccer team (from Eric Twiss). … There was a a white-vs.-white matchup in a Little League World Series qualification game, which looks like it's in the Southwest region between teams from Houston, or "Texas East," and Tulsa, or "Oklahoma" (from Matt Harris). … Here's a "bad Esquire uni-related article" that reader John Przebieglec feels the writers are utterly clueless about.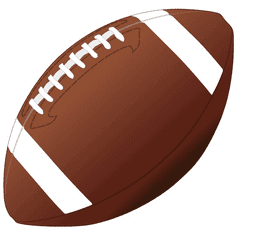 Football News: New uniforms for Bowling Green, though we can only see the white ones for now (from multiple readers). … There are also looks at the college football 150th-anniversary patches for Bowling Green and Penn State (both from multiple readers). … Yesterday was the anniversary of the Browns' one-off orange numbers in 1984, worn in the first game of the preseason and not again until the team's current uniforms debuted (from Jerry Wolper).

Hockey News: A restaurant in Falls Church, Va., Gets It: it has a framed North Stars jersey that has the restaurant name in a roundel on the front — the actual North Stars never wore a roundel — and its logo on the shoulder (from Sean Combetty).

Basketball News: New uniforms for Temple. We had the red version last week (from Clifford Blake). … The Wisconsin State Journal did a piece on the Wisconsin equipment manager for the school's men's and women's basketball teams — and apparently swimming as well, though it's not mentioned in the article (from Scott Hurley).

Soccer News: English League One team Bradford City wore their heritage numbers for the first time, which I wrote about last week. … We've Ticked previously that two of the four ostensibly "ad-free" teams in the UK, Huddersfield Town and Motherwell, still wear ads, just not on the front of the shirt. Of the other two, Southend United (in gold) joined them this weekend with an ad on the back of the shorts, while Newport County (amber) genuinely were ad-free. … Welsh fourth-tier team Holyhead Town got a shirt that is a reproduction of Italian team Lazio's winged-eagle shirt, with the eagle's head replaced by a ship, and which also functions as a memorial to a former player (from Josh Hinton). … New kits for two women's teams: London Bees in England and USV Jena in Germany.

Grab Bag: Last week, a cat ran onto the pitch during the Leagues Cup, a friendly tournament between MLS and Liga MX teams. Here's a collection of other animals running onto fields, roads, or tracks in a variety of sports (from Heather McCabe). … Players on Russia's women's volleyball team have been taping over their shoe logos for the European Olympic qualifiers (from Jeremy Brahm). … Australian cricketer Steve Smith has a habit of changing gloves often while batting and so lines up many extra pairs — at least five or 10 — just outside the boundary of the field, which can be seen in this picture from a few days ago. … A bar in Half Moon Bay, Calif., also Gets It: it has a mounted Brannock device (from Scott Winters).