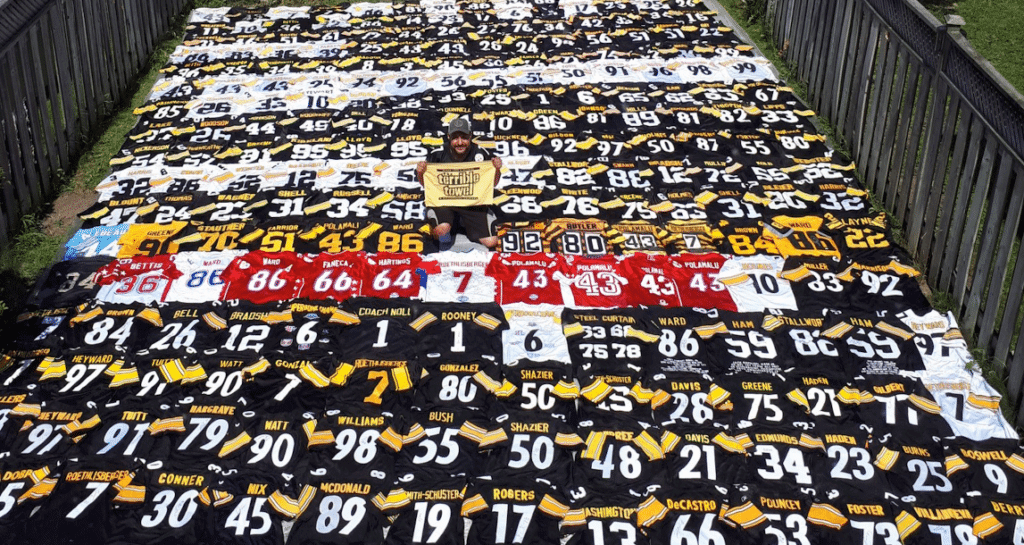 By John Ekdahl
Edgar Gonzalez, evidently a huge Steelers fan, revealed his entire jersey collection on Twitter this week. All the various alternates and throwbacks appear to be accounted for. He even has a handful of Pro Bowl jerseys, which I honestly wasn't sure anyone actually purchased.
Suit up! And it's done! :D#steelersjerseyphotoday @acereros @steelers @Ciudad_de_acero @SteelersUnite @_BigBen7 pic.twitter.com/i6yLsFylag

— Edgar González (@edgargonzalex86) August 1, 2019
It's pretty impressive when you can fill your entire backyard with jerseys. Anyone want to ballpark what this spread would retail for?
+ + + + + + + + + + + + + +
Josh Reddick's mustache disappeared in the middle of the game, which appears to be a growing trend.
The latest @MLB player to shave his 'stache mid-game?

Josh Reddick. pic.twitter.com/NiipHjXZtn

— Cut4 (@Cut4) August 2, 2019
The reason, as you might have guessed, is superstition. He had gone 0-for-2 with a GIDP before hitting the clubhouse showers to clean up.
Reddick also shaved his mustache during the game: "I had two at-bats with the mustache. You don't get a hit and shave it off. Not my best look the way I look now. My facial grows back very fast."

— Brian McTaggart (@brianmctaggart) August 2, 2019
+ + + + + + + + + + + + + +
Chris Edwards sends this along after he spotted it posted outside the visiting clubhouse during a Coors Field tour.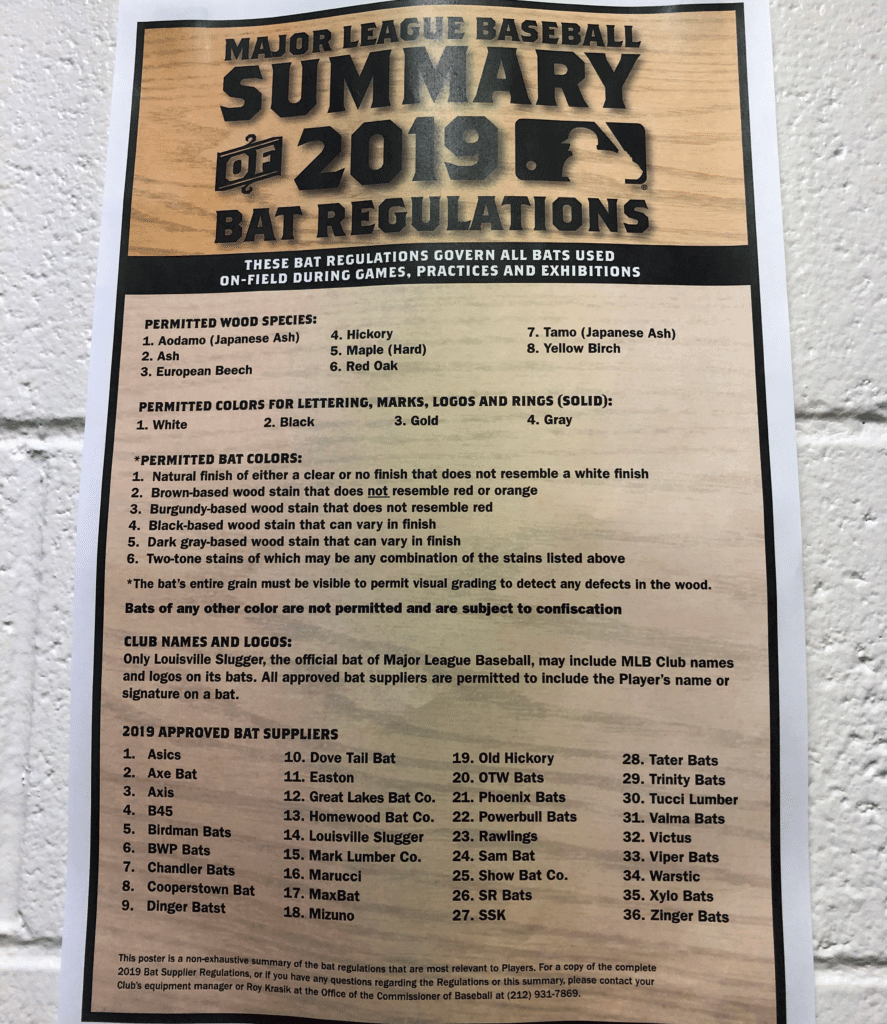 + + + + + + + + + + + + + +
The Lakewood Blue Claws have trotted out the "Pork Rolls" unis in recent years, and this year they're going for the full sandwich when they'll be wearing "Pork Roll Egg and Cheese" jerseys on August 8th. They can be bid on here.
JERSEY AUCTION LIVE NOW!

These Pork Roll, Egg, and Cheese jerseys, which will be worn by the team on August 8th, are being auctioned off NOW! Place your bid for these one of a kind jerseys, with all proceeds benefiting BlueClaws Charities!

BID NOW ➡️ https://t.co/eKGRtIubGe pic.twitter.com/mfCI4QsPo9

— Lakewood BlueClaws (@BlueClaws) August 1, 2019
+ + + + + + + + + + + + + +
New Astros trade deadline additions all in their new unis.
Astros newcomers with Jeff Luhnow pic.twitter.com/6Z4ZpFLvYM

— Brian McTaggart (@brianmctaggart) August 2, 2019
+ + + + + + + + + + + + + +
"Bud Light" was misspelled on jerseys in the Atlas and Santos match yesterday.
Atlas and Santos have the Bud Light ad on their jerseys misspelled…. I mean "Bud Lihgt" #LigaMXENG #LigaMX pic.twitter.com/GiWLKwcNJC

— Liga MX Reddit (@LigaMXreddit) August 3, 2019
This is apparently part of a marketing campaign designed to encourage drinking responsibly. More of these slight misspellings below. I don't know about this one. Seems a little too clever to me.