By Phil Hecken, with Thomas Juettner
Follow @PhilHecken

A couple months ago reader Tom Juettner approached me with an idea for an article in which rather than folding after integration took hold in MLB, the Negro League Baseball teams actually merged with the Major Leagues as constituted at the time. It's an extremely interesting concept (and in a parallel universe, perhaps this might have occurred). Of course, the overarching theme here would be "how would the NLB unis look today if the teams had continued to exist?" That's where Tom comes in. I'll let him take it from here (you can click any image below to enlarge):
• • • • • •
Modernized Negro League Uniform Sets
By Thomas Juettner
This set is a tribute to Negro League baseball premised on a simple idea: rather than individual players integrating into the American and National Leagues, Negro League clubs were brought on in their entirety to compete alongside hitherto white clubs. Major League Baseball would expand from the old rosters just 14 years after integration, and Negro League teams were filling AL and NL ballparks in places like Pittsburgh and Chicago. In attempting to design 21st Century versions of Negro League teams, I've tried to apply the same general trends that affected baseball over the past 70 years with one crucial caveat.
There has been no single force influencing uniform trends in the past century than the opinions and feeling of ownership. It's the reason the Yankees wear pinstripes and the White Sox wore shorts. Negro League teams had African-American owners and general managers and it is difficult to speculate on how those women and men would have approached uniform design (to say nothing of questions like the Free Agency and collective bargaining). Even today, pro sports has few owners of color and therefore few people with authority to dictate how a team looks in the field. Therefore, this set is grounded primarily in my own feelings about baseball design trends (I like mono-color uniforms and striped socks) as well as things like city and name changes that feel appropriate to me for 70 years of history.
One thing making this set illuminates is the dearth of information available on Negro League uniforms. There is no equivalent to Dressed to the Nines or the GUD for the Negro Leagues and few graphic images of lettering and scripts available, largely requiring looking into current minor league designs and throwbacks worn by MLB teams or offered by Ebbets. If nothing else, I hope this inspires more people to delve into Negro League designs and the players and personalities that made black baseball survive and thrive in America.
• • •
Atlanta Baseball Club:
Home, Road, Alternate
There are no sure origins of the name of the Atlanta Black Crackers, the primary Negro league team in that city with some claiming it is short for "firecrackers" or that its based on the epithet for poor white farmers. Regardless of the origin of the name, the team employed a gorgeous ABC jersey designs over the years. I've been able to retain that look by renaming the team the "Atlanta Baseball Club" or "ABC's" for short.
• • •
Baltimore Elite:
Home, Road, Alternate
The Baltimore Elite Giants employed a bold black and red color scheme. With the team integrating into the Majors, they drop the "Giants" from name and just become the "Baltimore Elite" with wordmarks emphasizing that status and sleeve patch that honors their past name.
• • •
Birmingham Barons:
Home, Road, Alternate
The Birmingham Black Barons employed a beautiful triple "B" logo on their caps and I've taken that concept a step forward by doubling the "B" logo used by the current AA Birmingham Barons with the road script a cross between the original Birmingham script and the modern one.
• • •
Brooklyn Eagles:
Home, Road, Alternate
The Newark Eagles were owned and operated by the phenomenal Effa Manley (a woman well worth your time to read about) who was a tireless advocate for Negro League players and the league itself. In an age when there were no female MLB owners, she was an exceptional talent developer (she signed Larry Doby) and promoter. She was even critical of Branch Rickey for poaching Negro League stars without compensating their former clubs. I can easily imagine her rapidly moving to fill the void left in the New York market with the departure of the Dodgers and Giants, adding orange to the Eagles' color scheme much as the Mets would have did to evoke both departed NL teams.
• • •
Chicago American Giants:
Home, Road, Alternate
This is a case where the original team name "American Giants" is just too good not to survive to the modern day and the "AG" logo also happens to be one of the best ever made. The American Giants played in Comiskey Park for much of their history, including hosting the Negro League All-Star game and were a dominant force of the Negro Leagues. In the mid-80's, the White Sox ownership group was presented with a new stadium design for Armour Park, just North of Old Comiskey, which would have been the first retro-ballpark in baseball. The White Sox owners passed up the chance to have Camden Yards before Camden Yards, but maybe the Martin family, which came to own the Giants, would have seized the opportunity and recognized their ballpark on their sleeve patch.
• • •
Homestead Grays (Washington, D.C.):
Home, Road
A true power house club of the Negro Leagues, the Grays originally played in Pittsburgh but later began to play up to half their games in Washington D.C. With integration, a Grays lineup featuring some of the best talent in baseball could have muscled out the hapless Washington Senators for control of the D.C. market.
• • •
Indianapolis Clowns:
Home, Road, Alternate
The Clowns were a barnstorming team and their color scheme reflects that legacy. Bright and flashy primary colors define their uniforms.
• • •
Kansas City Monarchs:
Home, Road, Alternate
Although the Monarchs were like the Yankees of the Negro Leagues, they never had the design consistency of the Bronx Bombers with different colors and schemes from year to year. The most consistent elements were the interlocking KC, the arched "MONARCHS" script, and a headspoon-pinstripes combination. Those elements have been modernized with a sublimated pinstripe pattern that subtly evokes the classic look without overwhelming.
• • •
Memphis Blues:
Home, Road, Alternate
Originally the Memphis Red Sox, this club becomes the Blues to evoke Memphis's great musical tradition. The design is largely a recoloring of the gorgeous Memphis Redbird's design. The color scheme is designed to evoke some of the blue and yellow neon signs of Beale street and the sleeve patch is Gibson ES guitar like B.B. King's famous Lucille.
• • •
Miami Cubans:
Home, Road, Alternate
New York Cubans owner Alex Pompez actually came close to integrating his club within formerly white baseball, seeking to make the Cubans a minor league affiliate of the Giants. Pompez was also one of the first professional owners to actively recruit ballplayers from Latin America, including signing a young Minnie Miñoso. Pompez would later scout such talents as Tony Oliva, Orlando Cepeda, and Fidel Castro (yes, THAT Fidel Castro).
• • •
Oakland Oaks:
Home, Road, Alternate 1, Alternate 2
The former Negro League teams would not be immune to the Western movement of baseball. The Cleveland Buckeyes could have beat Charlie O'Finely to the Bay Area, changing their name from one local flora to another. The design is largely inspired by the Golden State Warrior's "CITY" design.
• • •
Philadelphia Stars:
Home, Road, Alternate
Uniform trends go through odd phases. I've envisioned a scenario where the Stars pulled off a freak pennant during a particularly interesting phase of their uniform history. Then as the double knit era came to a close they returned to more traditional and classic uniforms. However due to their success and constant presence on "Worst Dressed Teams in Baseball History" lists, the Intergalactic Stars uniforms are consistent fan favorites in the Philadelphia area.
• • •
Pittsburgh Crawfords:
Home, Road, Alternate
The modernized Crawfords take a lot from their great tradition and history. Simple pinstripes and grey roads with their classic scripts.
• • • • • •
Thanks, Tom! This is not just a great set of "concepts" but a fantastic think piece (or "What if") that probably deserves further exploration. Great job!
OK readers…what do YOU think?
Breakfast At Wimbledon, Part II
This morning, Roger Federer (male GOAT) will take on Novac Djokovic in the Gentleman's Final. Following on the heels of yesterday's Ladies preview, here's my doubles partner Brinke Guthrie with the scoop:
• • •
Part two of our Wimbledon weekend here at Uni Watch. Yesterday featured Team Nike, IE Simona Halep and Serena Williams.
Today it's the men's turn. Roger Federer takes on Novak Djokovic. This is a true battle of the tennis titans. Federer with 20 Grand Slam titles/eight at Wimbledon, and Djoker with 15 Slam titles/four at Wimbledon including last year. Equipment quirks to look for today:
We still don't know what kind of deal, if any, Fed has with Nike. This is like an Area 51 stealth secret. In the player's box on Friday, his father (far left) and agent Tony Godsick (next to pop) were both still wearing old model Nike RF logo caps…
…though his clothing deal with them ended in late March of 2018, and he wore it up until the 2018 Wimbledon, when he then shocked everyone walking on court in the Japanese line Uniqlo.
You still see a ton of these caps on fans in the stands- which makes sense as he's hands down the most popular men's player and was with Nike for many years.
Does he still have a deal with them for shoes? There must be some type of "arrangement" is all I can figure. I cannot fathom he'd wear sneakers for anyone for free. This is the current model Nike players are wearing in London, the Air Zoom Vapor X; notice his has an "8" on the heel for the number of Wimby wins. No RF branding on this pair, which has been the case in the last year. Along with his Uniqlo clothing and Nike sneakers, Fed uses a personalized Wilson Pro Staff RF 97 racquet. A rundown of most of his stuff is here.
As far as Djoker; the only small detail I can come up with is he now sports an endorsement patch for a software company on one sleeve; his personal logo which I have yet to figure out, is on the other.
I do believe it was Bjorn Borg who started the trend of sponsor patches back in the mid 1970s with a patch for SAS (Scandanavian Airlines System) and Tuborg beer on his headband.
Djoker takes the court today in his own Lacoste clothing line, signature Asics sneakers, and his racquet is made by Head. More details on his gear here.
• • •
Thanks, Brinke! Even though I love R-Fed and am going to be pulling for him to win today, I'm predicting Djoker in 4. I'd love to be wrong on that one.

Uni Concepts & Tweaks
After being dormant for a while, the Uni Tweaks/Concepts have returned!
I hope you guys like this feature and will want to continue to submit your concepts and tweaks to me. If you do, Shoot me an E-mail (Phil (dot) Hecken (at) gmail (dot) com).
• • •
I received the following e-mail from frequent concepter John Elbertson, who has a Grand Junction Humpback Chubs concept:
What's up Phil?

Last week on the Uni Watch ticker, there was a story about one man's crusade to repackage the Grand Junction Rockies as the Humpback Chubs. After reading the story, I was convinced, so I sketched a jersey/cap combo with the idea that it could at least be a one-off.

I kept the color palette basically the same, except the gray is warmer and the purple has some red added to it. The ghosted pinstripes are an idea I got from the Oregon Ducks; I think it makes for a clean look. The main logo is a Frankenstein of a bunch of hand sketches I did, but I thought it came out with a nifty retro feel in the end. Finally, I went with a simple GJ and retro stripes for the cap. The GJ is inspired by the Padres cap with the different colored initials.

Talk to you soon!

John
• • •
Thanks John. OK readers (and concepters). If you have some tweaks or concepts, shoot 'em my way with a brief description of your creation and I'll run 'em here.
Guess The Game…
from the scoreboard
The game has returned! At least for a trial basis, but I got a lot of positive response to its return, so we'll see how long we keep this one going.
Today's scoreboard comes from reader Louis Griffel.
The premise of the game (GTGFTS) is simple: I'll post a scoreboard and you guys simply identify the game depicted. In the past, I don't know if I've ever completely stumped you (some are easier than others).
I'm not sure how difficult this one will be — the stadium (location) should be pretty obvious to even the most casual observer, but after that?
Here's the Scoreboard. In the comments below, try to identify the game (date & location, as well as final score). If anything noteworthy occurred during the game, please add that in (and if you were AT the game, well bonus points for you!):
If you guys like this, and want to continue this as a weekly feature, let me know in the comments below. You're welcome to send me any scoreboard photos (with answers please), and I'll keep running them.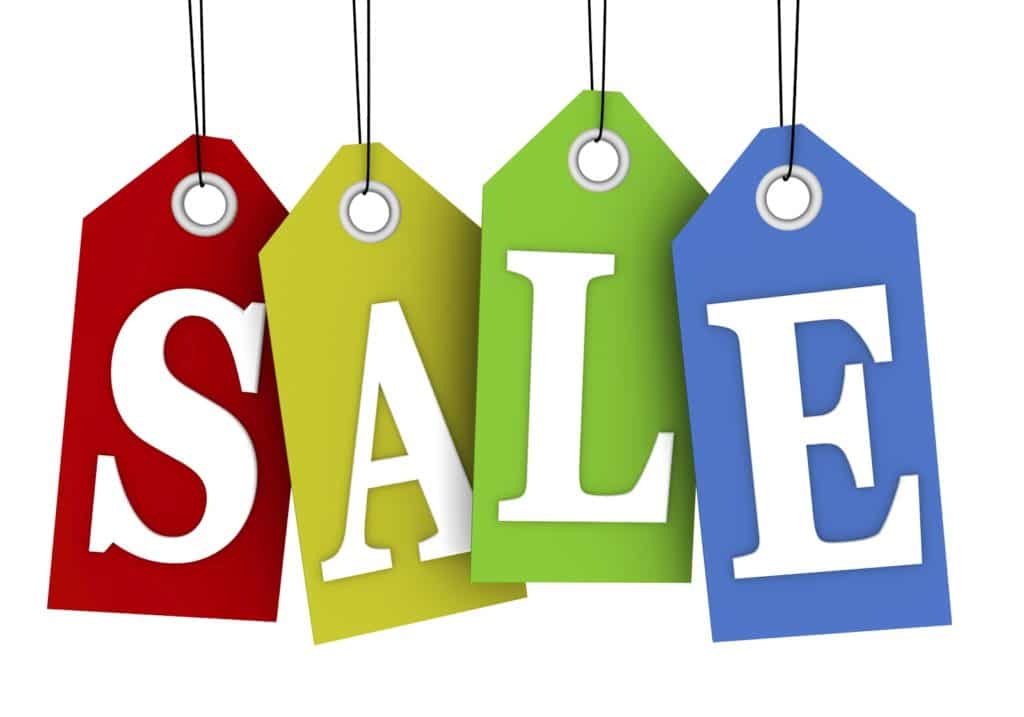 ITEM! Teespring Sale
Paul here. Teespring is running a site-wide sale this weekend. All day on Saturday and Sunday, you can get 10% off by using the checkout code SUMMER.
So if you've been thinking of getting something from the Uni Watch shop or the Naming Wrongs shop, this is a good time to do it!
For those of you who have the code for the 15% Uni Watch membership discount, I think you can combine both discounts this weekend, although I'm not 100% sure of that. Give it a shot!
Okay, end of pitch. Handing the baton back to Phil now!
Uni Watch News Ticker
By Phil

Baseball News: It was Cerveceros Night in Milwaukee in Milwaukee yesterday as Los Gigantes and Los Cerveceros squared off. The Brewers even gave out this very cool/bizarre bobblehead, which looks like a Dios de la Muerte thingy (from Brinke and Mike Chamernik, respectively). … Also from Mike Chamernik: Since new HOFer Mike Mussina had a stellar career with both the Orioles and Yankees, he has decided the plaque he'll receive will depict him with a blank cap. … The Marlins will throwback to the 1990's for a three game series in late July (from Nicklaus Wallmeyer). … Some additional follow up to the Angels all wearing 45 on Friday night (all from Jakob Fox): after the combined no-hitter(!), the entire team placed their jerseys on the mound; the Fox Sports crew covering the game all wore 45 jerseys, and Skaggs brother wore his #11 SaMo HS jersey while his mom, stepdad, and wife wore his red Angels jersey. … The 2nd Japanese All-Star Game was played yesterday in the rain. Check out Haruki Nishikawa with the foldable umbrella in the outfield (from Jeremy Brahm). … WHOA! Check out this gorgeous 1990s Devil Rays program — love that cover art! (from Devil Rays Nostalgia Company). … The Norfolk Tides want you to vote on a hot or iced coffee cap, the winning selection to be worn on July 20th (from BRF). … This minor league baseball team went full 'Stranger Things' with special jerseys and more (from Marcus Hall). … Yesterday, the Jacksonville Shrimp wore Jacksonville Red Cap uniforms from the Negro Leagues and they look amazing (from Clint Richardson). … A member of the Lakeland Flying Tigers has a Chicago Flag-inspired bat sticker (from Gregg Elkin). … The Wilmington Blue Rocks became the Wilmington Moon Rocks yesterday (from Wilmington Blue Rocks).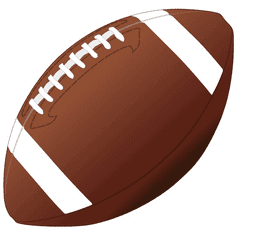 Football News: Couple interesting uni developments in the CFL yesterday: The Ottawa Redblacks wore black jerseys over white pants for the first time in the team's existence since 2014, and the Montreal Alouettes wore their white jerseys over the navy blue pants for the first time with this year's new uniforms (from Wade Heidt). … From John Turney: "1941 Bears pants with a tan or some light color of a pants gusset or something sewn in, flexible, perhaps." … Looks like the Florida Gators will be wearing throwbacks at some point this season (from Jon Crootin). … Tweeter Colin O'Brien writes, "Just noticed these Eagles-ish uniforms in The Waterboy. Same number font and color."

Hockey News: The South Carolina Stingrays (ECHL) debuted new white jerseys at their fan fest yesterday, which are based on the Capitals aways, writes Zach Spencer. He adds, "They had previously worn red alternate jerseys based on the caps homes. Somewhat interesting that even on their mascot the debut was of full uni and not just sweater."


Basketball News: Although it specifies only basketball, the St. John's Red Storm have switched from Under Armour to Nike as their uniform supplier (from John). I'm not sure if St. John's is one of those schools who have a university-wide contract or if individual sports are outfitted by different companies.

Soccer News: For another shit-ton of daily soccer news, make sure you check the twitter streams of Josh Hinton and Ed Żelaski, who were both busy beavers yesterday. … In soccer news not from Josh or Ed, New Balance have released the new Ireland away shirt (from Charlie Kranz). … Austria Vienna's kit is is around 50 per cent sponsor logos (from Kit Crimes).

Grab Bag: Here's a story about how the old band uniforms from Cheney High School in Kansas wound up being featured on the new season of Netflix's "Stranger Things" (from Kary Klismet). … Residents criticized a Virginia school district's new gender-neutral dress code: 'Make everyone wear uniforms' (thanks, Brinke).