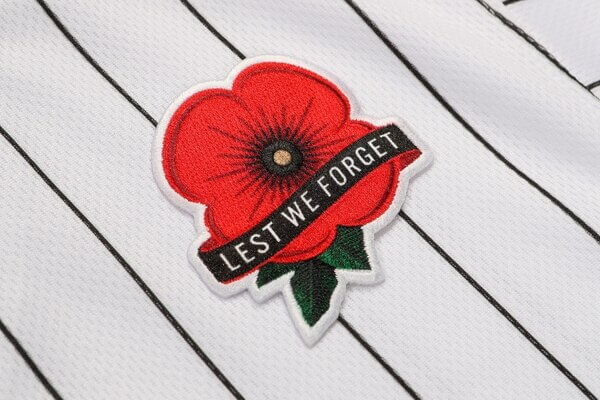 Today is Memorial Day. This year, for the first time, MLB teams will mark the holiday by wearing remembrance poppies. (For more background on the history of this symbol, look here.) In addition, caps will have a Memorial Day patch.
If you're mourning a fallen service member today, please accept my condolences, along with my thanks for his or her sacrifice.
• • • • •
Speaking of Memorial Day: In case you missed it a few days ago, I had an in-depth interview with former U.S. Marine and former MLB front office employee Nick Francona, who has some strong thoughts about how MLB handles this holiday. People seemed to like this entry a lot. You can check it out here.
Also, I had a long post yesterday about Uni Watch's 20th anniversary and also unveiled our new anniversary logo. People seem to like this one as well. Full details here.
• • • • •
That's it for today. However you're spending the holiday, be well and be safe. See you back here tomorrow. — Paul