By Phil Hecken
Follow @PhilHecken

The Cleveland Browns, I think we can all agree, are sorely in need of a uniform redesign, and thankfully, after this season, they will get one. Alas, we're still stuck with these things for one more season. The Browns unis are so bad they've actually asked the league to let them wear their Color Rash uniforms more than the three times per season they're currently allowed (I'd hope expect this to be granted, as the NFL last year let the Rams wear their glorious alternates more than thrice, including their home playoff game and in the Supe).
Lest you have forgotten, the team actually WANTS to wear this … more than three times. That should tell you how bad their regular uniforms are. Brutal.
I recently struck up a Twitter friendship with Brad Wolf, who had been sending me many Browns redesign concepts. I may have even featured one or two of his concepts in the "Uni Tweaks" section. But some of his proposed designs are very good, and I thought a lede with his concepts was in order. Normally, the first time I feature a designer, we do a little Q&A and the like, but I'm gonna hold off on that for now. I did have Brad provide an introduction of sorts to what we're about to see. After that, I asked Brad to share his designs and some brief thoughts or descriptions of each. Every image below you can click to enlarge.
Here's Brad:
I picked up graphic design as a hobby in the past year or two, and love designing sports uniforms. For my first large-scale independent project, I redesigned the Cleveland Browns, as I have been a Browns fan my entire life. I posted a few pictures and a brief description of my design on Twitter, and it received a lot more attention than I could have ever expected. As you may remember, you featured that original concept on Uni Watch a couple months ago under the "Uni Concepts/Tweaks" column. While the majority of people seemed to like my design, there was a vocal minority who hated it. I found it interesting that everyone seemed to have a different reason for why they didn't like it…Some people hated the elf logo. Some people hated the shade of brown. Some people don't want brown pants. Some want a logo on the helmet. Some want a white helmet. It was hard to gauge what people wanted in the new uniforms based on that kind of inconsistent feedback.

I wanted to find out what Browns fans wanted. So, I created a wide variety of concepts based on feedback I've received, rumors I've heard about the new uniforms, and other concepts that I've seen. I posted 17 different designs in a thread on Twitter, and which are also below (@bradwolfdesign) so I could get a general sense of what people wanted to see the Browns wearing next year. The simple designs were definitely the favorites. The old designs that I included, the "Kardiac Kids" era uniforms and the 2010's pre-redesign uniforms, both got a very positive reaction. It was also no surprise that people were against the idea of putting a logo on the helmet. I was a little shocked that the most liked design was the concept featuring consistent striping (orange-brown-white-brown-orange) on all parts of the uniform (helmet, sleeves, pants). I figured that would be a popular choice, but I did not expect it to come in first.

I hope the Browns stick with something simple and classic in the upcoming redesign, and now I can say confidently that most Browns fans agree with me.
Thanks, Brad. OK let's now take a look at a bunch of those concepts:
• • •
This is my original concept for the Browns new uniforms. The most notable changes are the lighter shade of brown, the new script font, and three different pants options.
• • •
The TV numbers move to the sleeves and the original sleeve stripes go on the base layer.
• • •
Based on the popularity of the color rush uniforms, I created a home, away, and alternate version with the same template. Each uniform has a matching facemask color.
• • •
A different take on the color rush in which the pants can be mixed and matched. The away uniform only contains orange on the helmet.
• • •
The orange-brown-white-brown-orange stripe is the only stripe used across all parts of the uniform.
• • •
My updated elf logo is featured on the jersey sleeves.
• • •
The numbers on this uniform are similar to the new Jets number font. The jersey sleeves also feature a new design.
• • •
A new sleeve design along with a solid brown stripe down the pants.
• • •
This one is based off a rumor I heard that the Browns new uniforms will feature stenciled numbers next year. [Dear Lord, let us pray this rumor is completely false — PH]
• • •
The 2010s uniform.
• • •
The "Kardiac Kids" uniform from the early '80s.
• • •
An updated version of the current set. The drop shadow color and number color are flipped. The "Cleveland" wordmark on jersey is smaller. "Browns" was removed from the pant leg.
• • •
A throwback uniform possibility featuring a cream helmet, jersey, & pants. The orange drop shadow is inspired by the uniforms worn by the first Browns team in 1946. The elf patch on the shoulder is a tribute to the '40s and '50s teams as well.
• • •
White helmets are a tribute to the first Browns teams in the '40s.
• • •
A possibility for those who want to put a logo on the helmet. [No — PH]
• • •
The Browns practice uniforms aren't all that bad. If they remove the ad patch and add TV numbers, this could be a decent uniform. [How bad is your uniform when your practice uni is better than your gamer? — PH]
• • •
(The current uniform)
I think we can all agree that this one is the worst of the bunch! There is nowhere to go but up!
• • •
Thanks, Brad — and thanks also for including the unis worn in the previous iteration as well as those worn by the "Kardiac Kids" — which I really liked, because the orange pants with the orange hat worked really well, IMHO. Obviously, there are many ways the Browns could go when they redesign in 2020 — but every single one of these concepts (with the possible exception of the helmet logo) are an improvement.
My guess is the Browns won't go retro or even fauxback, but will take more of a path taken by the Jets, which is more of a modern update on a past uniform. I can't see another debacle like the current unis are — but I'm sure when these debuted in 2014, the Browns didn't think the visceral disgust would be so immediate and so deep.
OK readers — what say you? Which design is your favorite? Which do you like least (current uni excluded)? Where do you see the Brownies going when we finally see their new designs? Let's hear your thoughts!
Another day…
…another Pod
Earlier this week, I was a guest on the "Hall Of Very Good" Podcast, run by the awesome Shawn Anderson and his trusty sidekick, Lou Olsen. Also joining the show was the one and only Todd Radom, UW friend and all around awesome dude.
Todd & I were also on the 'cast about a year ago, just prior to the release of Todd's most excellent book, Winning Ugly: A Visual History of the Most Bizarre Baseball Uniforms Ever Worn, which I think I called "a Uni Watcher's wet dream" (and it is).
Anyway, this time around, we were guests on the show to discuss the logos and uniforms of Copa de la Diversion, which is Minor League Baseball's "Fun Cup" (in English), and which Paul previewed earlier on this blog. Basically, it's a "Latin" flavored makeover of 72 MiLB teams, with each getting new caps and jerseys (in some cases more than one) and sometimes pants. We were all tasked with picking our 5 "favorite" (though we discuss a few more than that).
It was a fun time, and I think you'll all enjoy giving it a listen:
You can click here for a few of the visuals of things we discussed on the 'cast, and you can also look here for descriptions and logos of the 72 participating teams.
Shawn & Lou are great hosts, and Todd's always a blast to talk to (and listen to and learn from). Enjoy!
Patches? We don't need no stinkin' patches!
…OK, maybe we do.
There were some great tweets from Patrick t lancour jr yesterday, in preparation of the JSA (which neither Paul nor I know exactly what that stands for, but I believe it's "James Spence Authentication" — which has a show in SoFla today), showed off some amazing patches. Unfortunately, he didn't tweet them out in "thread" form, so I'm going to embed the first couple, and then just link to the rest.
These are gorgeous.
Early start today JSA is coming tomorrow @SoxSignatures#newyorkyankees@klutesphoto@TimJenkins1962@oriolesrise@handyslunch@EricDLussier@Markhoyle4@1013RadioBrady@vegitojedi pic.twitter.com/xTlupUJJuX

— Patrick t lancour jr (@lanc_supcap3841) May 10, 2019
Early start today JSA is coming tomorrow @SoxSignatures#newyorkyankees@klutesphoto@TimJenkins1962@oriolesrise@handyslunch@EricDLussier@Markhoyle4@1013RadioBrady@vegitojedi pic.twitter.com/sbdZYZQD8w

— Patrick t lancour jr (@lanc_supcap3841) May 10, 2019
I'd embed them all, but there are far too many "@"s. You can click on the links below to see more!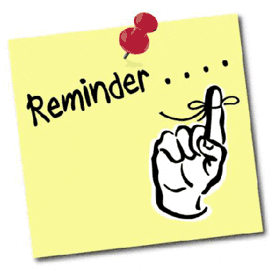 And now a few words from Paul
Hi there. Just a couple of quick reminders:
• In case you missed it on Friday, we're currently running a design contest, with a $375 cash prize, to create girls' basketball uniforms for a California high school. Full details here.
• I had a fun piece for Sports Illustrated a few days ago, about a now-defunct line of NFL merchandise that deserves to make a comeback. Check it out here, and there's some follow-up info here.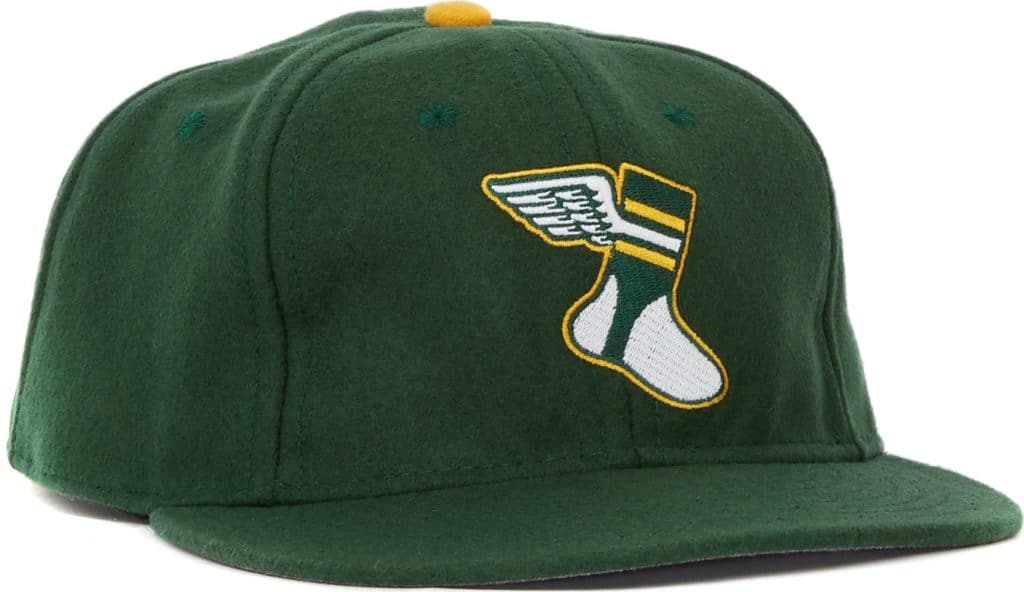 • The Uni Watch Classic Cap is still being made for us by Ebbets Field Flannels, but Ebbets is no longer selling it on their website. Instead, I'm taking orders myself, and the shipping is being handled by Uni Watch reader Mark LaFountain. You can order yours here.
• This past week also featured what might be the best Key Ring Chronicles entry ever. Short, funny, excellent — don't miss.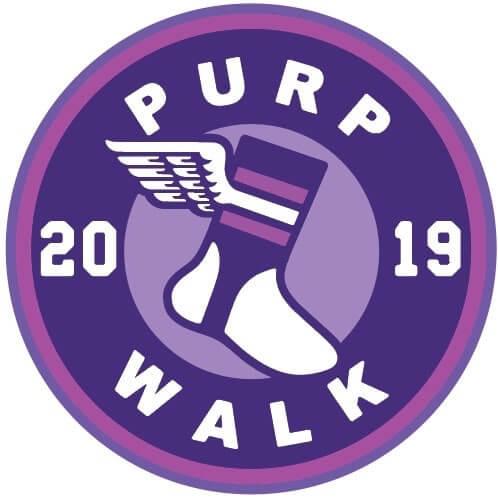 • Finally, don't forget that our annual Purple Amnesty Day is coming up on Friday, May 17 — less than a week away! This is the only day of the year when I'll accept orders for purple-inclusive Uni Watch membership cards, so all you Vikings, Rockies, LSU, and Hornets fans should get ready! We'll also have a spectacularly hideous piece of purple merchandise that will be available for only 24 hours.
I think that covers it. We now return you to your regularly scheduled Phil-fest.
The Ticker
By Anthony Emerson

Baseball News: Yankees OF Clint Frazier is putting his mom's cats on his Mother's Day cleats (from Mike Chamernik and Tris Wykes). … The Phillies will continue to honor late president David Montgomery on Monday, by giving away a scorecard to every fan at Citizens Bank Park. Montgomery kept score for every game during his Phillies career (from Kurt Esposito). … Athletics C Josh Phegley and P Frankie Montras wore different colored belts during last night's game (from @TwoStrikeNoise). … Blue Jays OF Jonathan Davis is now wearing No. 49 (from Garrett Dmytrowich). … The Astros evidently have new Stance socks. … Last night was the first Friday home at Target Field since October 2015 where the Twins did not wear red (from Jason Sellers). … Keith Hernandez and Gary Cohen discussed the Marlins' uniforms during last night's SNY broadcast of the Marlins/Mets game (thanks, Phil). … A chunk of this article is devoted to minor league equipment staffs dealing with call-ups (from Jerry). … Color-vs-color softball matchup between Bama and Kentucky (from Griffin T. Smith). … Is this picture of St. Pius X (N.M.) High's baseball team, or of a Pirates spring training game (from John Doyle). … New Era knows you all love New Era patches, so New Era is letting you get a bigger, gaudier New Era patch for your New Era cap (from Ignacio Salazar).

NFL/CFL News: Washington's rookie uni numbers have been released, with QB Dwayne Haskins confirmed to be wearing No. 7 (thanks, Phil and Jamie). … Here's a short video on the Panthers' rookies wearing facemask-less helmets during a fitting (from Daniel Tarrant). …  First overall pick Kyler Murray's first practice with the Cardinals resulted in discomfort with his new cleats (from Paul and Tom Turner). … The Winnipeg Blue Bombers' stadium has a new corporate name (from Wade Heidt). … Scientists are studying woodpecker skulls to try to build a better football helmet (from Adam Vitcavage).

College/High School Football News: Something called HeroSports.com has ranked the worst college football logos, and I'm certain that readers will not be happy with many of the picks (thanks, Phil). … Penn State posted these graphics on Twitter with era-appropriate helmets (from Ben Jameson).

Hockey News: For some reason, Pope Francis received a custom Golden Knights jersey the other day (from Mike Chamernik, James Beattie and Al Fay). … In the era before full-cage masks, the Oilers' John Hughes made due in his own, unique way in 1979 (from Steven Schapansky). … The Seattle NHL team's ownership group has launched a portal where fans can voice their opinions on, among other things, team name, sweater colors (from Mike Chamernik). … Chris Mizzoni sends along this article on the 1978 World Juniors which feature a unique color-on-color: Canada in blue and Sweden is a stripey yellow. … Rangers G Henrik Lundqvist has the Statue of Liberty on his pads for the Rangers, and has the same pads — in yellow and blue — for Sweden. Odd to see such an American symbol on a non-American athlete competing for his non-American national team (from @ch1088).

NBA News: Yesterday, we ticked this about Sixers F/G Ben Simmons wearing above-the-knee tights rather than his usual three-quarter-length against the Raptors. Simmons had some brief comments about it post-game (from @kodywiddak). …

College/High School Hoops News: Whoa, check out these shorts from 1962 Paxton-Sutherland (Ne.) High boy's basketball team. Evidently designed to work both home and away.

Soccer News: Algonquin County, Il.'s highway department stole Arsenal's crest for its logo (from Brandon). … The following are all from Josh Hinton: Major leaks to FootyHeadlines yesterday, Bayern Munich's home kit and all of Real Madrid's outfield kits. … FootyHeadlines has a good rundown on the regulations surrounding UEFA Champions League and UEFA Europa League championship sleeve patches. … Yesterday, Olympique Lyon had their home kit leaked. Today, they've had their away kit leaked.

Grab Bag: UVA lax is bringing back the orange lids (thanks, Jamie). … Tennis player Richard Gasquet has left ASICS to become a Le Coq Sportif athlete (article in French and from Phil). … One of the sponsors of the Curling World Cup in China is a company called "Nou Bolune," which makes not-so-subtle New Balance knockoffs (from Charles Donafer and Brooklyn/Lakeside Curling Club).