About a year ago we ran a very successful promotion with Grey Flannel Auctions, in which Uni Watch readers were invited to submit items of memorabilia for appraisal at no charge and with no obligation, sort of like an online version of Antiques Roadshow. Lots of you took us up on that offer, and some of you then took the extra step of consigning your items with GFA and selling them for a pretty penny. Items from Uni Watch readers included this Aaron Rodgers jersey (which sold for over $25,000!), this Tom Glavine jersey ($3,723), this Rick Honeycutt jersey ($1,504), and this Jose Cruz jersey ($722).
So now we're going to do it again. Here's some quick background: Over the years I've developed a good relationship with GFA's director of operations, Michael Russek (that's him at right), who periodically advertises here on Uni Watch. In an industry that can sometimes be a bit sketchy, Michael has always impressed me as a stand-up guy. When my friends Sonya and Tony acquired a 1905 Princeton football jersey in 2017 and asked me if I had any suggestions on how they could sell it, I sent them to Michael because I knew he'd treat them right, plus I knew GFA would reach the right audience to bring the best price for the jersey. (It ended up selling for over $50,000.)
GFA is a family-run business that was founded in 1989 by Michael's father, Richard Russek. Dozens of big-name athletes have trusted GFA to sell their personal memorabilia, including Rick Barry, Bob Pettit, Joe Morgan, George Gervin, Orel Hershiser, and Evander Holyfield.
But you don't have to be a big-name athlete to consign your collectibles to GFA. Do you have some sports or pop culture memorabilia that you think might be valuable? Have you ever wondered how much it might actually be worth? Now's your chance to find out. Here are the details:
1. Items that can be reviewed include game-used and game-worn jerseys, bats, and equipment; vintage sports and historical autographs; championship jewelry, trophies, and awards; pre-1960 trading cards (all sports); and entertainment, rock 'n' roll, political, Americana, and historical memorabilia.
2. For each item, please provide several photos (front, back, tagging, maker's mark) and a detailed description regarding the item's condition and provenance.
3. Also include your name, phone number, and email address.
4. GFA only handles items with a perceived value of at least $250. If your item doesn't meet that threshold, you may get a response indicating that the item doesn't fit the parameters for a GFA appraisal.
5. If you submitted something for appraisal last time around, please don't re-submit the same item unless something has changed (i.e., if you've learned more about its history or provenance, or if you weren't willing to consign it last time but are now willing to do so, etc.).
6. Full disclosure: If you end up consigning an item to GFA and the item sells, Uni Watch will get a cut of GFA's fee. (And in case you're wondering, I did not receive anything for the Princeton jersey. That referral was just a favor I did for my friends.)
Okay, ready to see what your treasures are worth? Email your photos and descriptions to GFA. You'll get a response in 24 to 72 hours.
Have fun with it, people. We're excited to see the treasures you share with us.
• • • • •
• • • • •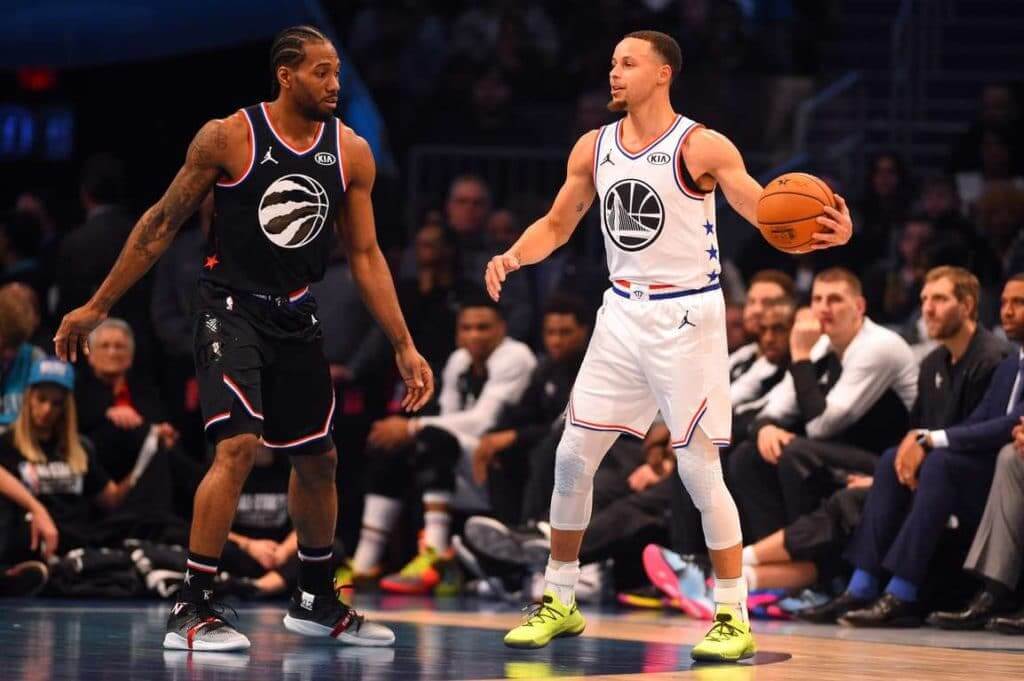 Click to enlarge
NBA All-Star Game: The NBA All-Star Game was last night. Can't say I'm too fond of this year's black-and-white uniforms, but whaddya gonna do. You can see lots of additional photos here.
This was the second year that the two squads were chosen by team captains — LeBron James and Giannis Antetokounmpo in this case — without regard for the traditional East and West conference designations. This resulted in the odd spectacle of regular season teammates opposing each other in reverse-field uniforms, which made the game seem like an intra-squad scrimmage: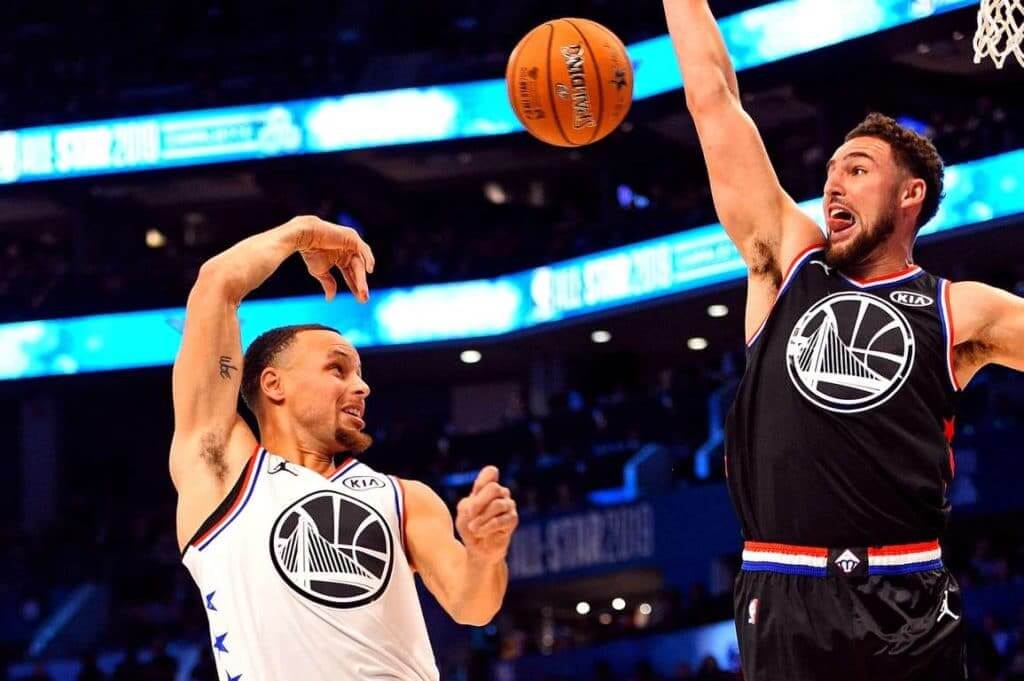 NOBs were below the number, which prompted this observation from reader Brendon Browne:
Having the player's name under the number really doesn't serve the purpose of helping to identify the player. I'm not a huge NBA fan, so I don't know a lot of the non-super-duper-stars. I would often find myself watching the game on mute, or only half paying attention, but then I'd notice a great play and they'd cut to a head/shoulders shot of the guy jogging back to (not) play defense, and I couldn't tell who the player was. This was particularly annoying since they went away from the East/West format, because now it could be anyone.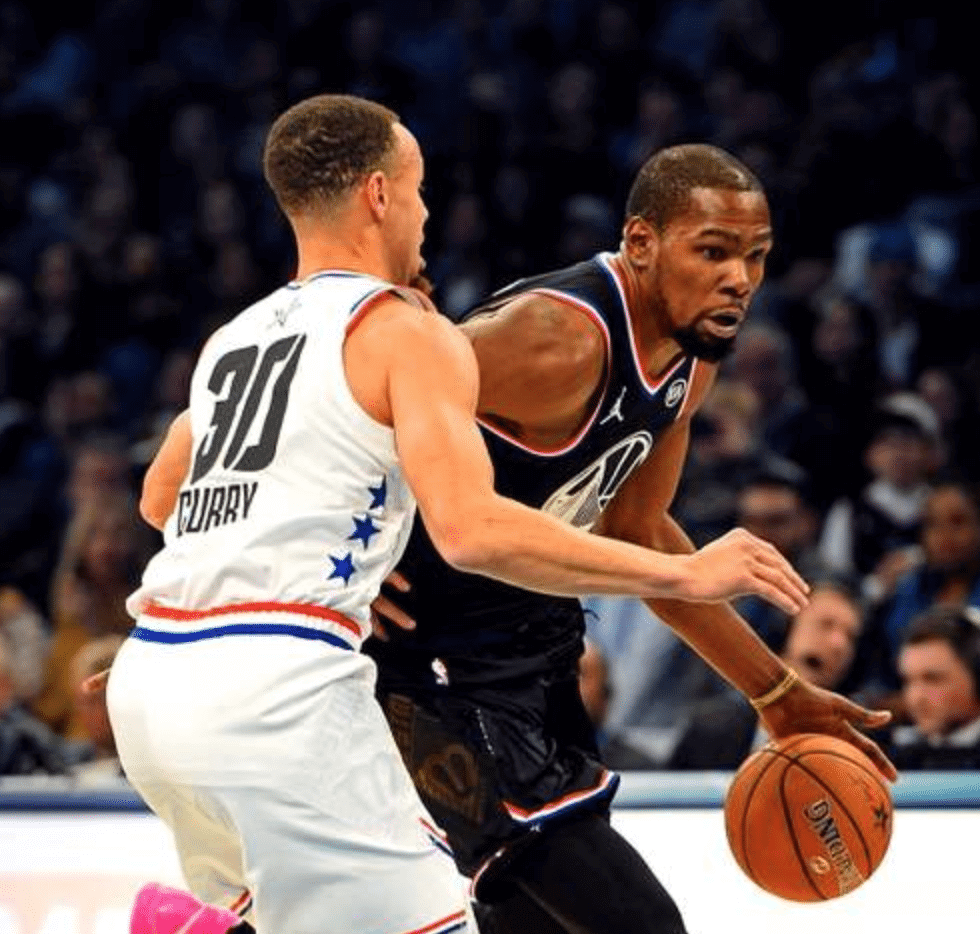 Good point!
Finally, here's a nice story from Giannis Antetokounmpo about his brother Thanasis:
"Thanasis thanks for sharing" @Giannis_An34 tells a story of his brother @Thanasis_ante43 sharing basketball shoes when they were kids. #ThisIsWhyWePlay #NBAKicks pic.twitter.com/Ka1GqDfQSP

— NBA KICKS (@NBAKicks) February 18, 2019
(My thanks to Mike Chamernik for that Giannis Antetokounmpo tweet.)
• • • • •
• • • • •
The Ticker
By Jamie Rathjen

Baseball News: The Giants will wear two sleeve patches in 2019 — one for 1B Willie McCovey and former owner Peter Magowan — but the designs haven't been finalized yet (from Brinke and Josh Sandin). … New mono-sky blue combo for Old Dominion (from @MonarchsUnis). … Air Force added what Benji King says is a shark-teeth motif to their helmets. … Reader Gary Bates tells us that the Indians' online roster still shows players, even new ones, wearing the now-obsolete Chief Wahoo cap.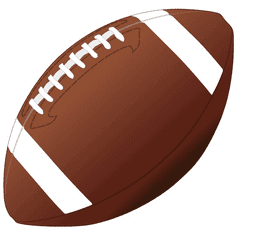 Football News: Two players named Johnson on the AAF's Orlando Apollos don't wear FIOB; note also the numbers on the back of the helmet (from Taylor Jenkins). … Still in the AAF, we've already reached the logical conclusion of their one-uniform policy: good luck telling Atlanta (purple) and San Diego (dark blue) apart. I think the socks might be easiest (from many readers). … Also posted in Grab Bag: NASCAR team Joe Gibbs Racing paid tribute to J.D. Gibbs, Joe's son who passed away recently, on lap 11 of yesterday's Daytona 500; J.D. wore No. 11 for William and Mary's football team. … How great would it be if the Browns went back to these sideline capes?

Hockey News: Yesterday was NBC's Hockey Day in America promotion, which saw announcers Mike Emrick and Eddie Olczyk wearing Charlestown Chiefs jackets from the movie Slap Shot (from James Beattie). … The Ducks retired Scott Niedermayer's No. 27 last night, so there was the usual ritual of everyone wearing Niedermayer jerseys for the pregame skate and a commemorative patch on the game jerseys (from Mike Chamernik). … The ECHL's Utah Grizzlies wore jerseys with the names of local cancer survivors (from Mike Lucia). … The OHL's Flint Firebirds wore uniforms based on the Flint Tropics, the fictional ABA team from the movie Semi-Pro (from Wade Heidt).

Basketball News: Also posted in hockey: the OHL's Flint Firebirds wore uniforms based on the Flint Tropics, the fictional ABA team from the movie Semi-Pro (from Wade Heidt). … Oregon/Oregon State was color-vs.-color (from Bryan Beban). … Michigan State wore their black/lime green alternates at home against Ohio State, who wore red (from Ian Lee). … East Carolina wore autism-awareness uniforms yesterday. … Women's teams wearing pink or pink accents this weekend included Clemson and Boston College, Georgia Tech, Florida State, both Penn State and Minnesota, and Kentucky, the last from Josh Hinton. … Virginia will wear white on the road for the third time this season tonight.

Soccer News: Chilean team O'Higgins have McDonald's as an advertiser and their number font on their third shirt is made of French fries, which makes the numbers barely visible. It's unclear if this extends to their other shirts, because that was the first game of the season and the backs of the shirts appear to have been conveniently left out of the unveiling (from multiple readers). … Incidentally, O'Higgins' opponents yesterday, Huachipato, have a crest that derives from the Steelmark, as the Steelers' logo does, because of the steel industry in their area. … New second shirt for the LA Galaxy (from Jakob Fox). … Spanish team Valencia's sleeve advertiser is reportedly to become their primary advertiser (from Ed Żelaski). … Scottish team Aberdeen wore decals with the logo of the club charity. … Staying in Scotland, not only did second-tier Ross County change to red at home Friday, but the officials wore yellow when opponents East Fife's colors are gold and black. … Italian third-tier team Pro Piacenza are in a prolonged financial crisis and played yesterday with only seven players, including the team's kit man, who wore a No. 11 shirt with the NOB taped over (from Matt Dowell). … The Iranian broadcast of Friday's Bundesliga game between Augsburg and Bayern Munich was canceled, reportedly because state television — not for the first time — did not want to show female referee Bibiana Steinhaus wearing shorts.

Grab Bag: A Long Island NLL expansion team to start play next season revealed their name, the New York Riptide, and logo (from Wade Heidt). … For reasons unclear, the U.S. women's field hockey team have been going gloriously ad-free in the new FIH Pro League. … NASCAR team Joe Gibbs Racing paid tribute to J.D. Gibbs, Joe's son who passed away recently, on lap 11 of yesterday's Daytona 500; J.D. wore No. 11 for William and Mary's football team. … More Daytona items from David Firestone: Driver Ryan Blaney had a five-dollar bill land on his grill, while NASCAR's second-tier series added driver names to the top of the front windshield. … Reprinted from yesterday's comments: in the Ticker we had an item about New Zealand rugby union player Sonny Bill Williams not wearing a certain ad when he plays for Super Rugby's Blues. In 2013, Australian cricketer Fawad Ahmed didn't wear the team ad when he played for Victoria (from Graham Clayton).